Twenty fourteen was a great year for gear! And your good friends here at Busted Wallet tested and reviewed more gear, tech and equipment than ever. With the end of the year in sight we thought it would be good timing share with you our gear of the year. In this article we're showcasing some of our favorite products from the year that was 2014. Below you'll find some of the best of the best 2014 had to offer us – including some brief product descriptions and links to our full in-depth reviews.
Well… what are you waiting for? Commence scrolling!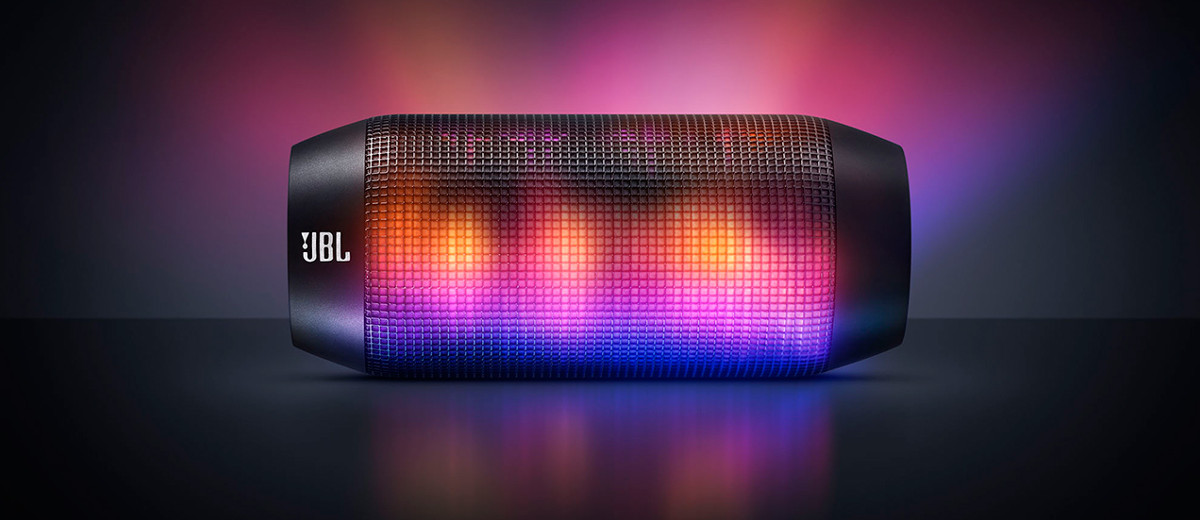 Designed to get the party jumpin' with more than just audio, the JBL Pulse is one of newest bluetooth speakers on the market. Not only does this speaker pump out the jams, but it also illuminates the party with over 60 LED lights and five pre-programmed graphic effects tuned to interact with the music. So while everyone else is jamming out on those speaker boxes that resemble bricks rather than an actual piece of technology – the folks JBL are offering up a portable party system unlike anything else currently available. Read More…
Voodoo Wetsuit by Body Glove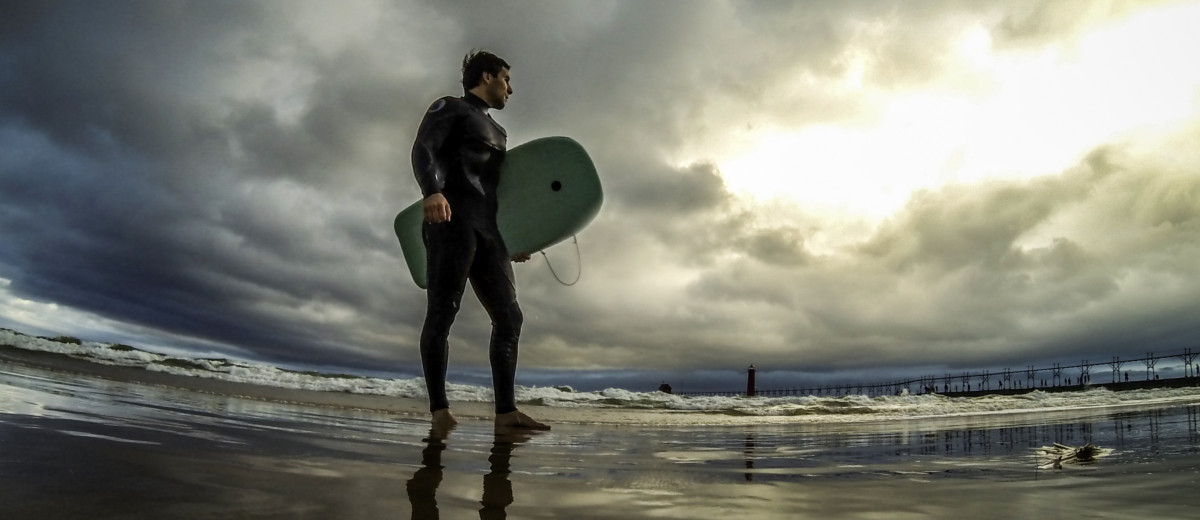 Whether your shredding gnarly waves, cutting through the rapids, or swimming with the fish down below, VOODOO will help boost your performance and keep you wanting more. Read more…
Yakima FatCat 6 Limited Edition Ski Rack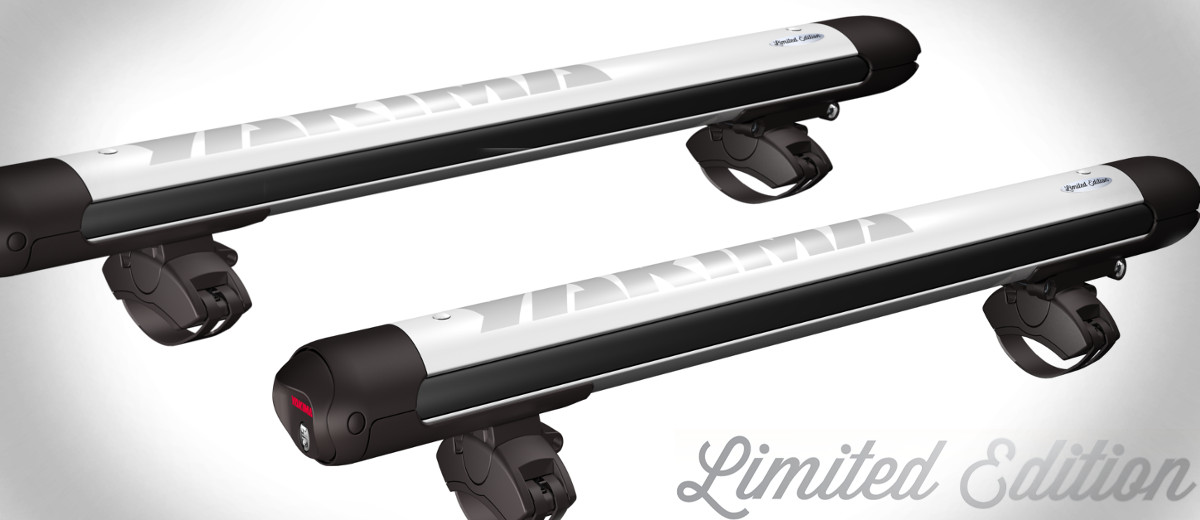 The Yakima FatCat 6 Special Edition has exceeded our expectations in just about every way. It's not only visually unique, but it is well constructed and durable, and will give you many years of hard use. Anyone who finds joy in downhill sport the way we do can feel secure that their equipment is well protected with this model. Yakima has surely outdone themselves with the FatCat 6 Limited Edition, and we have been thrilled with our experience getting our skis and boards to the mountain fuss free and in style. Read more…
Alchemy Hooded Jacket by Mountain Hardwear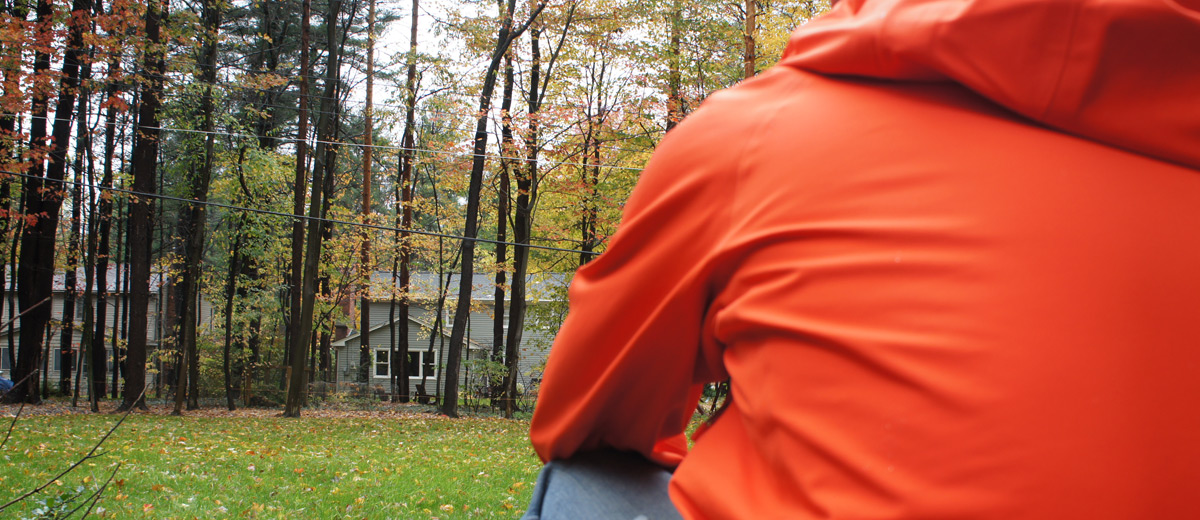 For those that understand their needs and are looking for a jacket that will protect them from the elements but breath easily during outdoor activities, the Mountain Hardware Alchemy Jacket will perform up to even the most demanding expectations. It's lightweight, it looks great, and it's super comfortable. I've only spent about a month with the jacket but I can already tell that it will hold up for years. At nearly $400, this is no impulse buy. But considering it will make  you comfortable on your outdoor adventures for the next half a decade or so, the phrase "buy it nice or buy it twice" comes to mind. Read more…
Briggs & Stratton P3000 Generator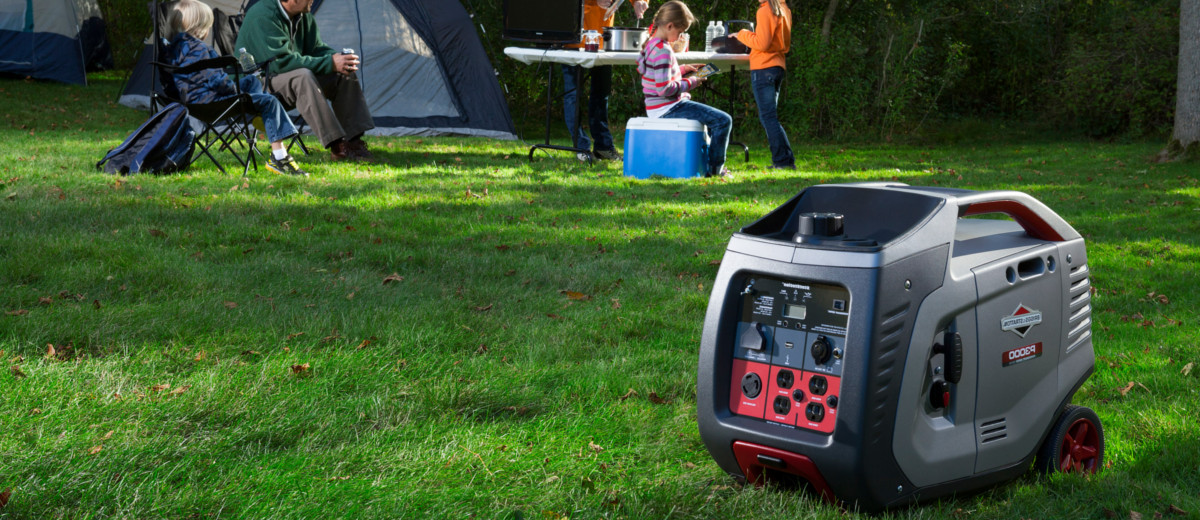 Engineered to be ultra portable and ultra powerful, the Briggs & Stratton P3000 Generator is billed as the ideal power-house for energizing all your tailgating, camping and work-site needs. In fact, thePowerSmart Series P3000 inverter generator produces enough power to run just about everything you need, where ever you want to go – from the most basic tailgate essentials to higher-wattage items including: big screen TVs, crock-pots, small refrigerators, microwaves and blenders. Read more…
Pelican Strike 100X Angler Kayak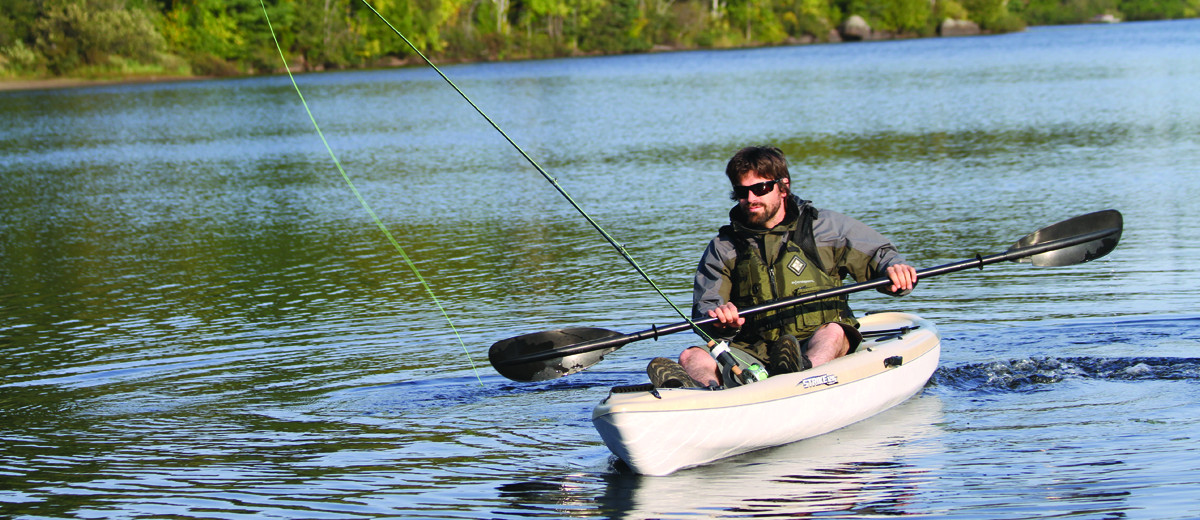 The Strike 100x Angler is marketed by Pelican as "a simple, easy-to-use boat." Which is exactly what initially drew our attention to this kayak. As avid fishermen (and women) ourselves we understand the importance of a maneuverable boat with a functional layout for fishing. If the design is too simple you miss out on useful features like rod holders, paddle tie-downs, etc… then again with an overly engineered cockpit you run into problems with cramped space, trouble rigging and keeping your gear organized. The Strike 100x Angler seemed to have a nice balance of both going into our review. Read more…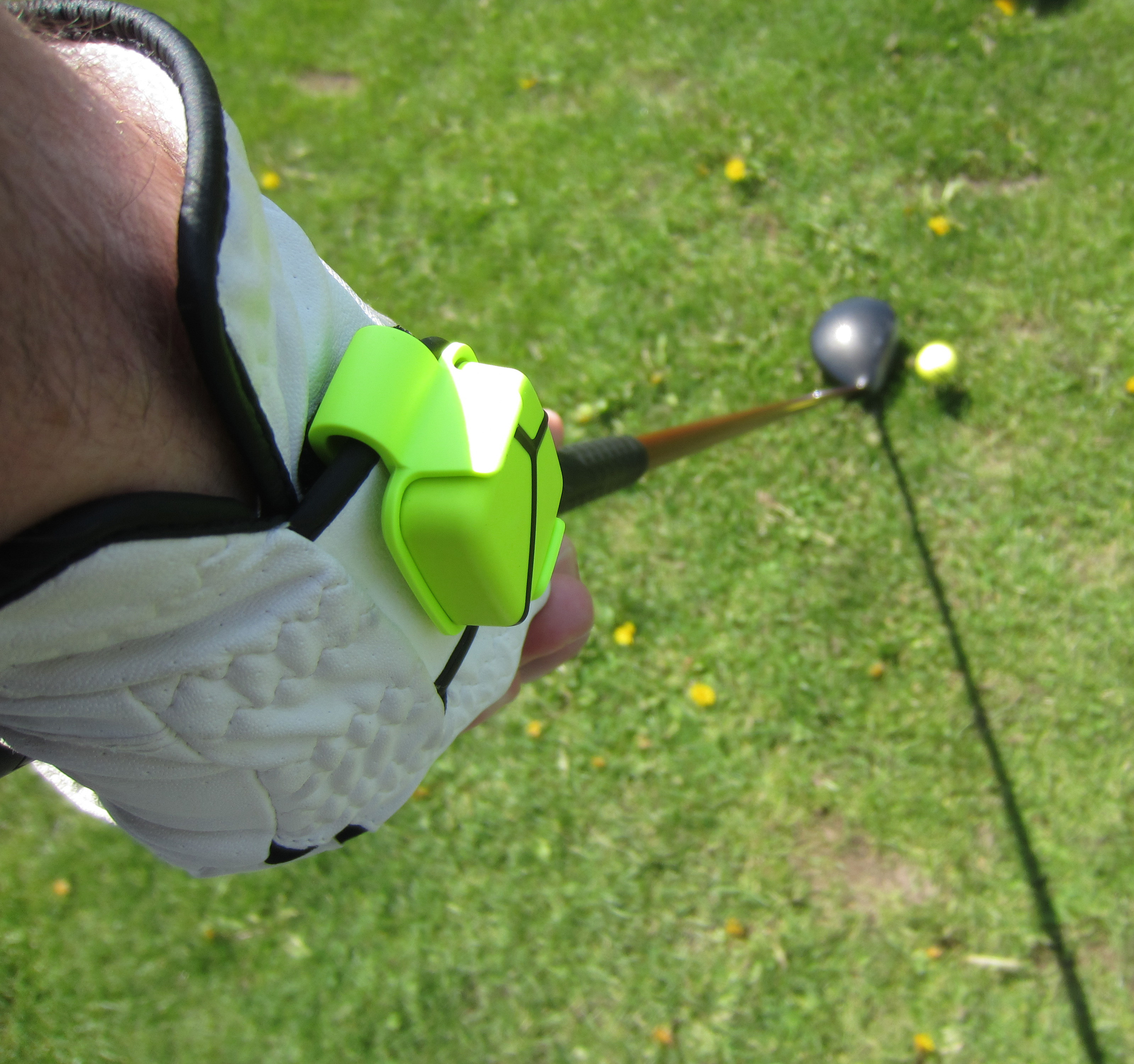 Small and lightweight, the Zepp sensor clips right on to the back of your golf glove. Honestly, between its impressive lightness, and the fact you never look at your hands (I hope) during your golf swing, you will never notice it there. The sensor is also encased in a hard rubber material, so drop it, bounce it off the wall, or whatever. It's a durable little piece of technology. There is only one button on the sensor for all of its functions, and it is extremely accessible to your non-gloved hand. Read more…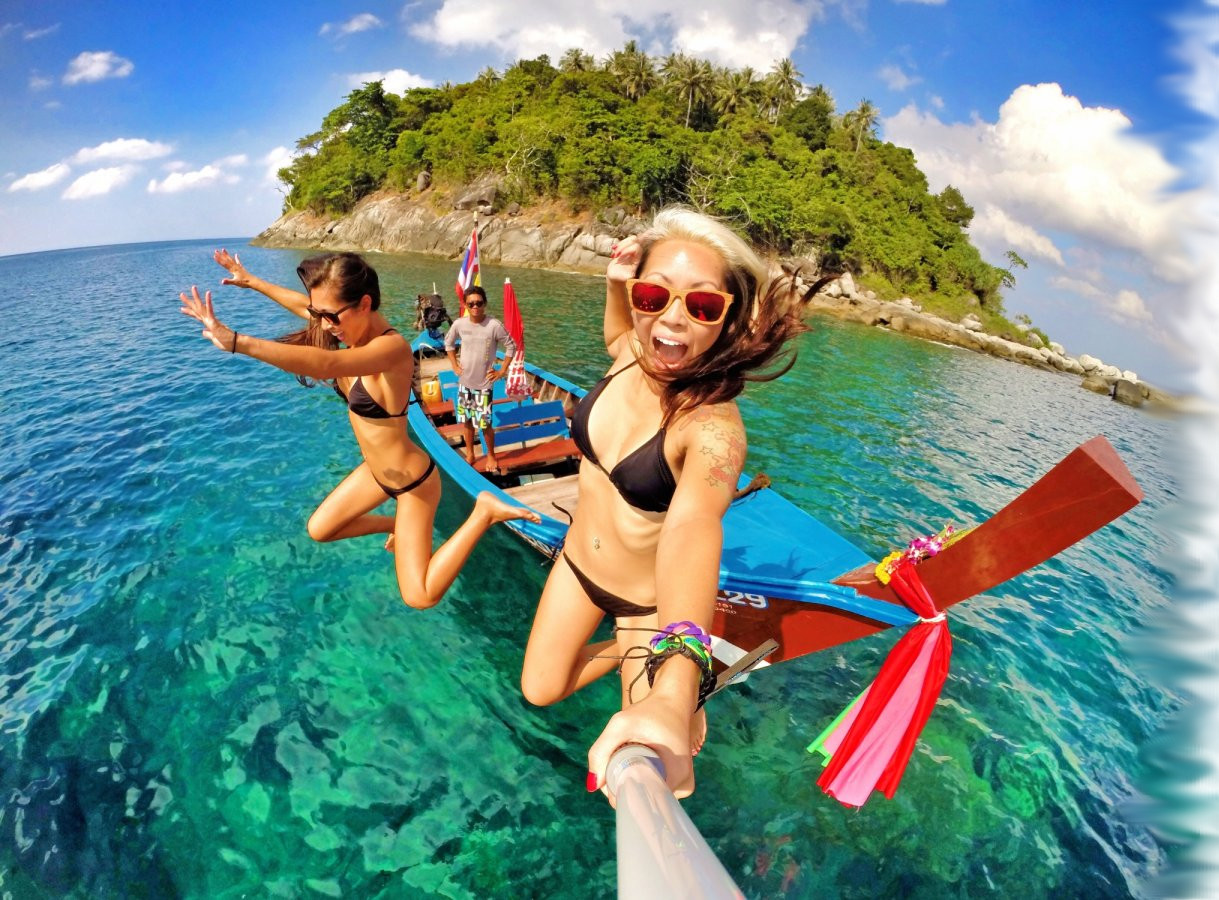 GoPole was founded in 2010 and is the original GoPro accessory brand. They pride themselves in offering high quality accessories that offer users versatile new ways to use their GoPro cameras. Today GoPole is the leading third party GoPro accessory brand worldwide and their whole line is 100% compatible with all GoPro HERO cameras. The fine folks over at GoPole sent us their most popular mounts and accessories to use with our GoPro and boy did we have fun trying them out. Read more…
Oakley TwoFace Sunglasses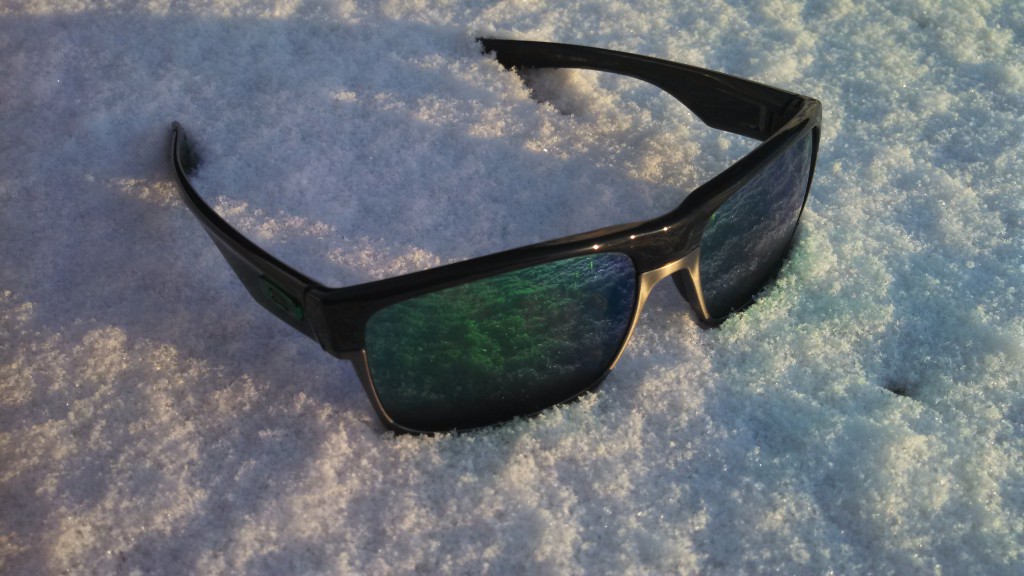 The first thing you'll notice when strapping these sunglasses on is that they're feathery light. The combination O Matter / Aluminum build at first glance appeared to be more gimmick than function, but it only took seconds for us to realize that Oakley really knew what they were doing here. Read more…
Big Agnes Copper Spur UL 3 Tent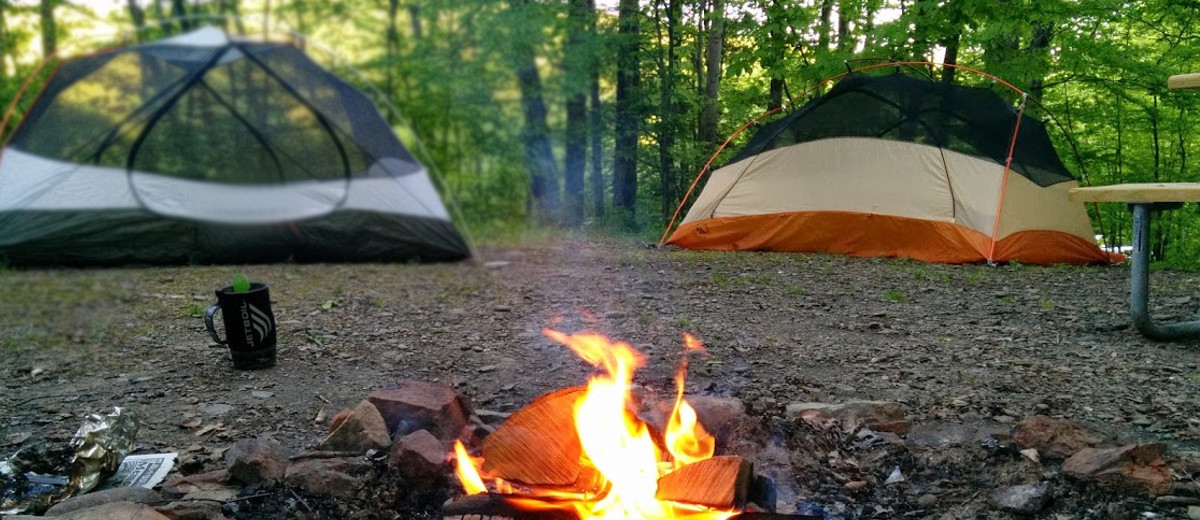 hen it comes to durable, functional, and lightweight gear, I am a huge fan of Big Agnes products. Big Agnes is a company that encourages people to get outdoors and explore, and they use and test all of their gear to make sure it meets these three conditions.
When we were offered the opportunity to review the Big Agnes Copper Spur UL 3 Tent, We immediately wanted to get outdoors and see how this tent held up. Read more..,.
Never Summer Raven Snowboard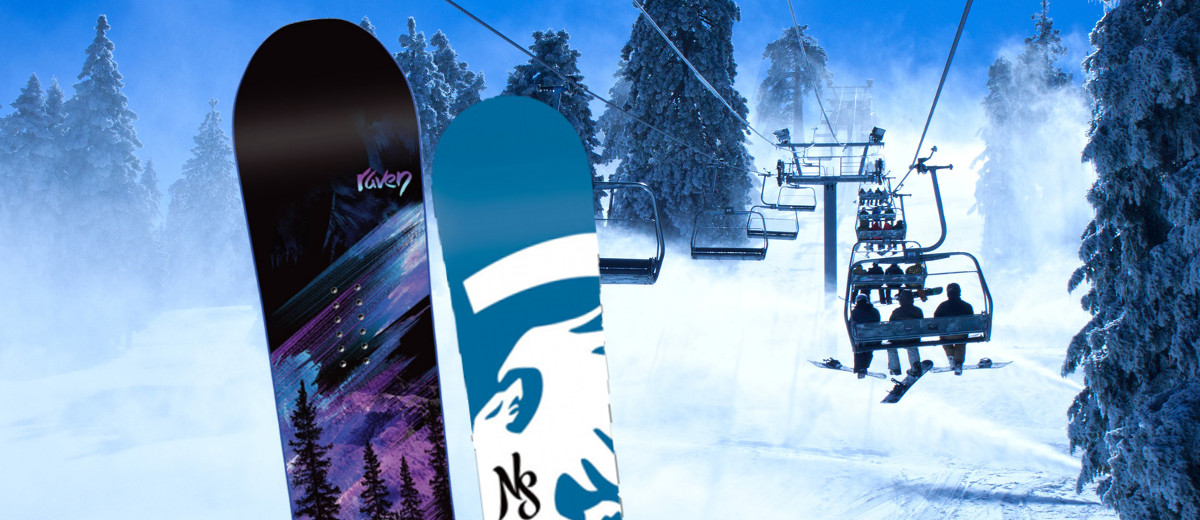 Groomers in the Midwest often mean ice – and the Raven tackles it without a hitch.  The Rocker and Camber technology provides excellent surface contact so you could carve a freaking ice sculpture on your way down a sketch slope!  I was purposely aiming the Raven at areas that had been scraped off just to test it, and it carved right through those spots with no skipping or chatter. Read more…
Rhino Rack XTray Cargo Rack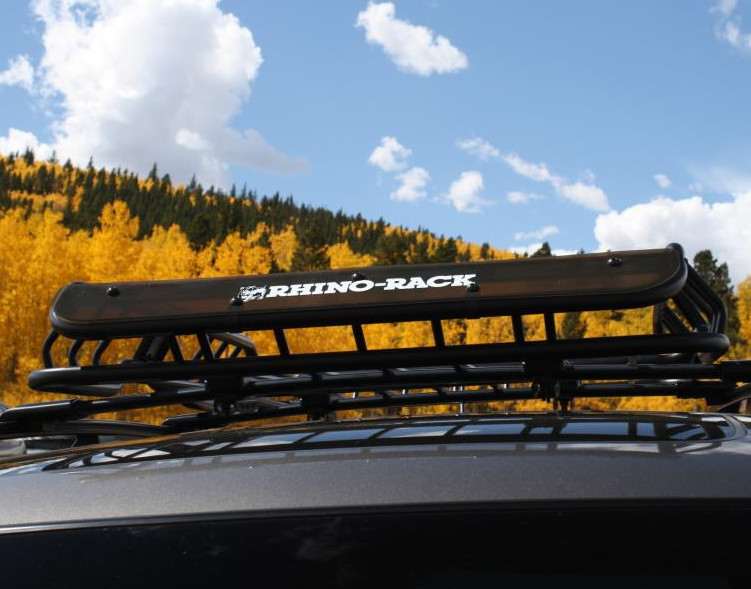 Recently we teamed up with the nice folks at Rhino Rack to put their largest cargo basket – the XTray Large through the paces. And over the past two months that's exactly what we did. Utilizing a Jeep Grand Cherokee as the demo vehicle we tested every aspect of this cargo basket from assembly to installation through loading and unloading. During our two month testing session we took the XTray with us every where – hauling loads of gear to hunting camp, kayaks to the lake and late season camping/hiking gear to and from our destination. Read more…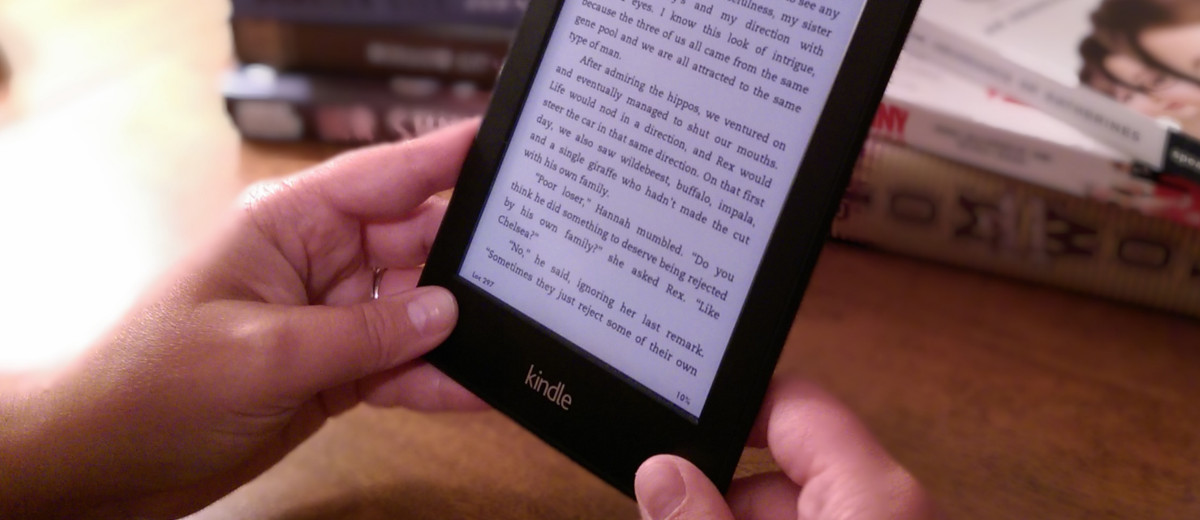 he Kindle Paperwhite is Amazon's flagship e-reader designed specifically with (you) the reader in mind. Unlike tablets, it is a dedicated e-reader that doesn't have all of the distractions included such as email alerts, web browsing, and apps. People read to escape all of that madness! The Paperwhite gets its namesake from its paper-like display that looks just like the pages out of a book – meaning no annoying screen glare. Add in the built-in light and you have an e-reader that truly can go anywhere with you and still provide the best reading experience on the market. Read more…
Husqvarna HU675AWD Lawn mower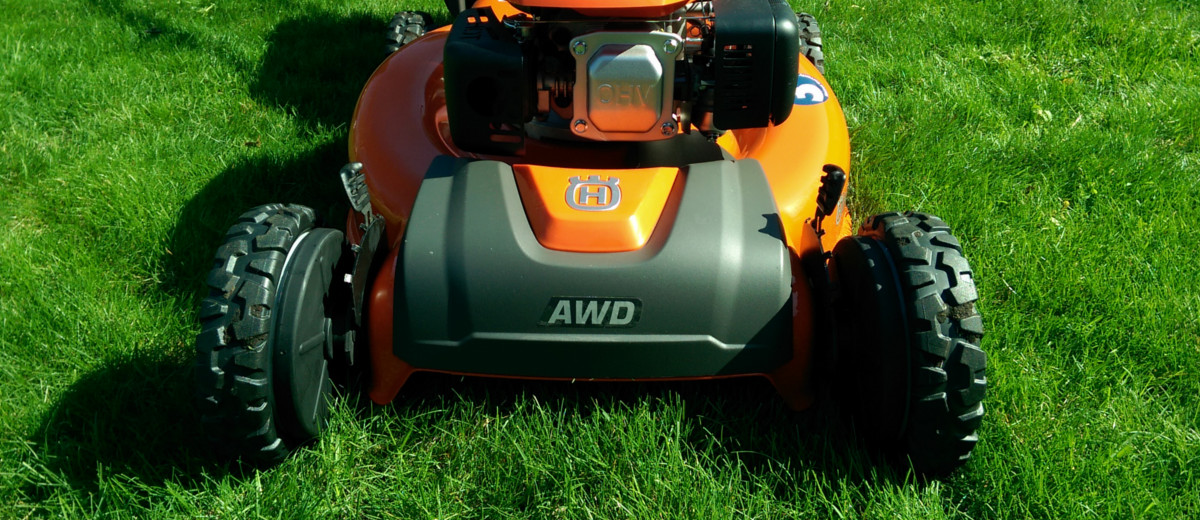 Built for homeowners on a budget and lawns that ungulate more than Uncle Leon expertly executing "The Worm" at your wedding reception, the new Husqvarna HU675AWD Lawnmower was engineered with All-Wheel-Drive traction and a unique dual transmission that is said to easily handle hills, thick grass and tough terrain. What truly sets this push-mower apart from all other self-propelled mowers on the market is its AWD technology, which provides simultaneous power to all 4 wheels giving the operator maximum control and maneuverability. Constructed from heavy-duty steel and a powerful 149cc Kohler engine, the Husqvarna HU675AWD also features a generous 22″ cutting width, comfort handle and a 2 bushel soft bag collection system – all at a budget friendly $299 price tag. Read more…
SportsStuff Fiesta Island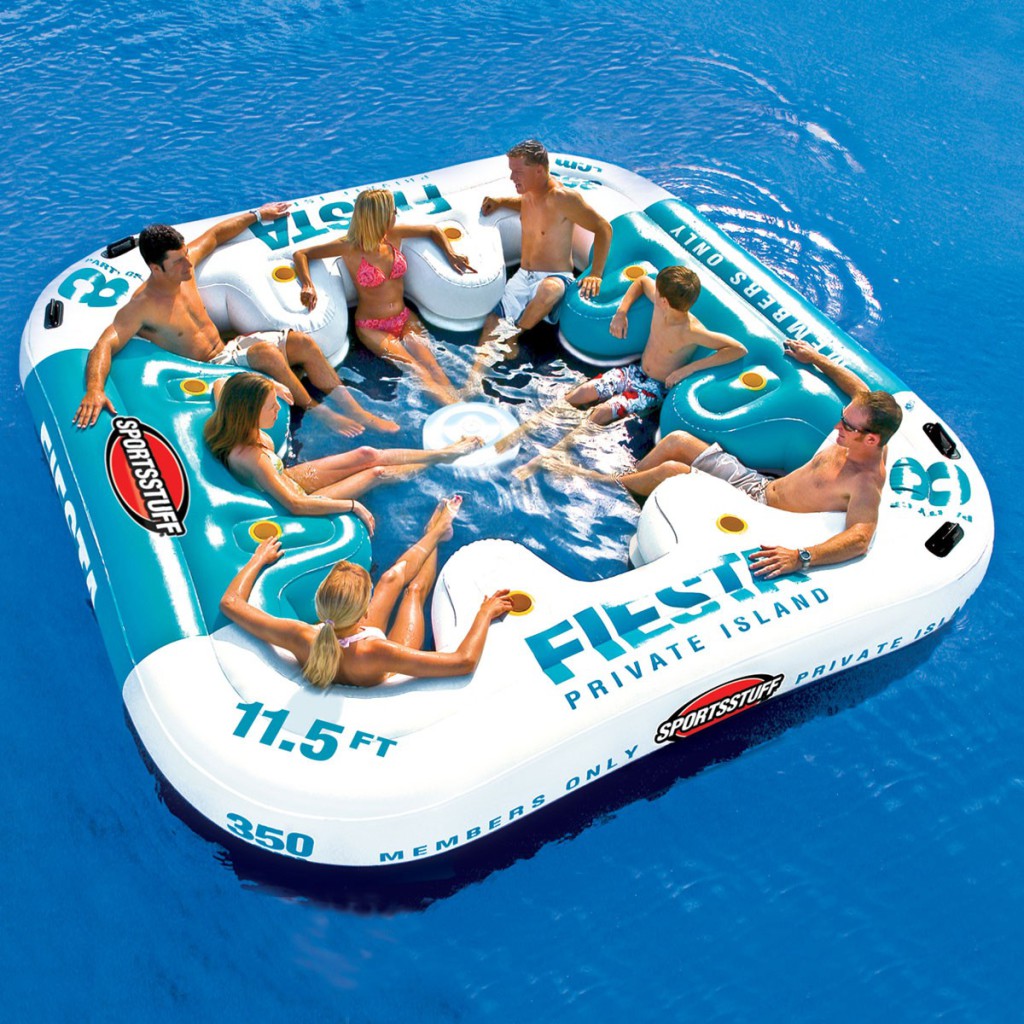 Crafted from heavy-duty PVC rubber through and through, SportsStuff built the Fiesta Island to take some serious summer abuse. This raft is by no means your average dollar store pool tube… no, no, no – this lounge (at 11.5 ft x 11.5 ft)  is an absolute beast on the water! As you already know it's built to seat 8 people and accommodate 8 drinks, making it the ultimate party spot for weekends on the lake.
During our time spent testing the Fiesta Island over the past month and a half we've spent some good quality time lounging, relaxing and sipping on summer time cocktails (you've gotta stay hydrated!) and this behemoth was the envy of everyone who saw it. Compared to average tubes the Fiesta Island dwarfs the competition. Read more…
Clicgear Model 8 Push Cart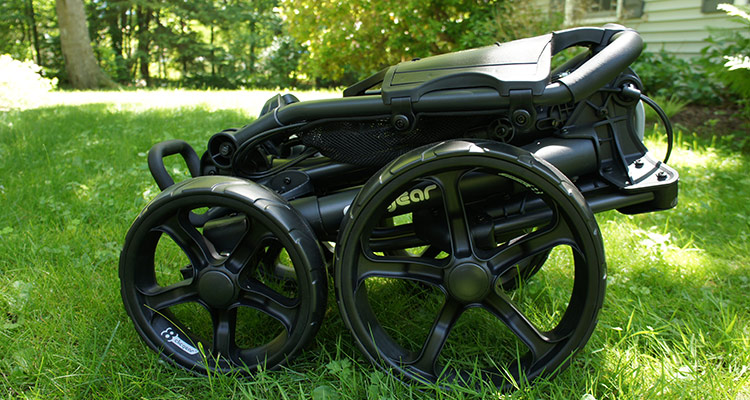 Push carts are a great way to make golf a little more leisurely without going full on lazy with a golf cart. Personally, I enjoy walking the course. It's relaxing and allows you a better perspective of each shot along with more time to consider the next play. Lugging your bag on your back can take its toll after the front nine. For me this results in greater arm and back fatigue followed by decreased performance and increased score. Slap your bag on a push cart however and you get the best of both worlds, and when it comes to push carts they don't get much better than the ClicGear Model 8. Read more…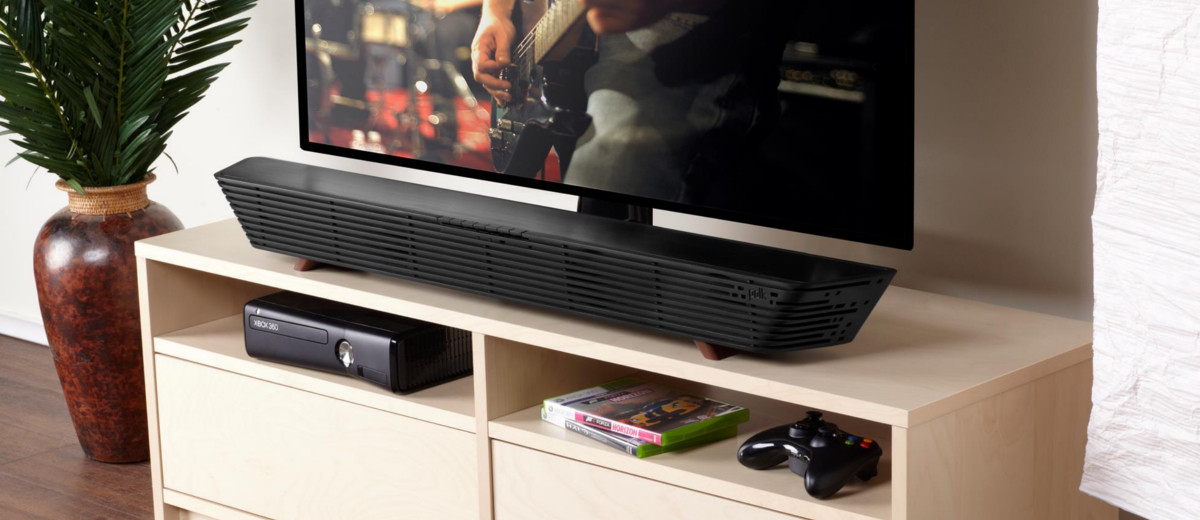 As the gaming industry continues to evolve into a multi-billion dollar industry, we are seeing a technological boom in the accessories department. Now the folks at Polk Audio have given us the N1 Gaming Sound Bar, which was developed with Polk Audio's engineers and the folks at Microsoft, Turn 10 Studios (Forza 5), and 343 Industries (Halo 4). The colloaborations was intended to bring to the life the sound quality that the developers imagined when they were developing thier games. Through this partnership spawned what Polk touts as a truly customized gaming sound bar that features built-in gaming immersion modes for optimized audio. Read more…
Patagonia Nano-Air Hoodie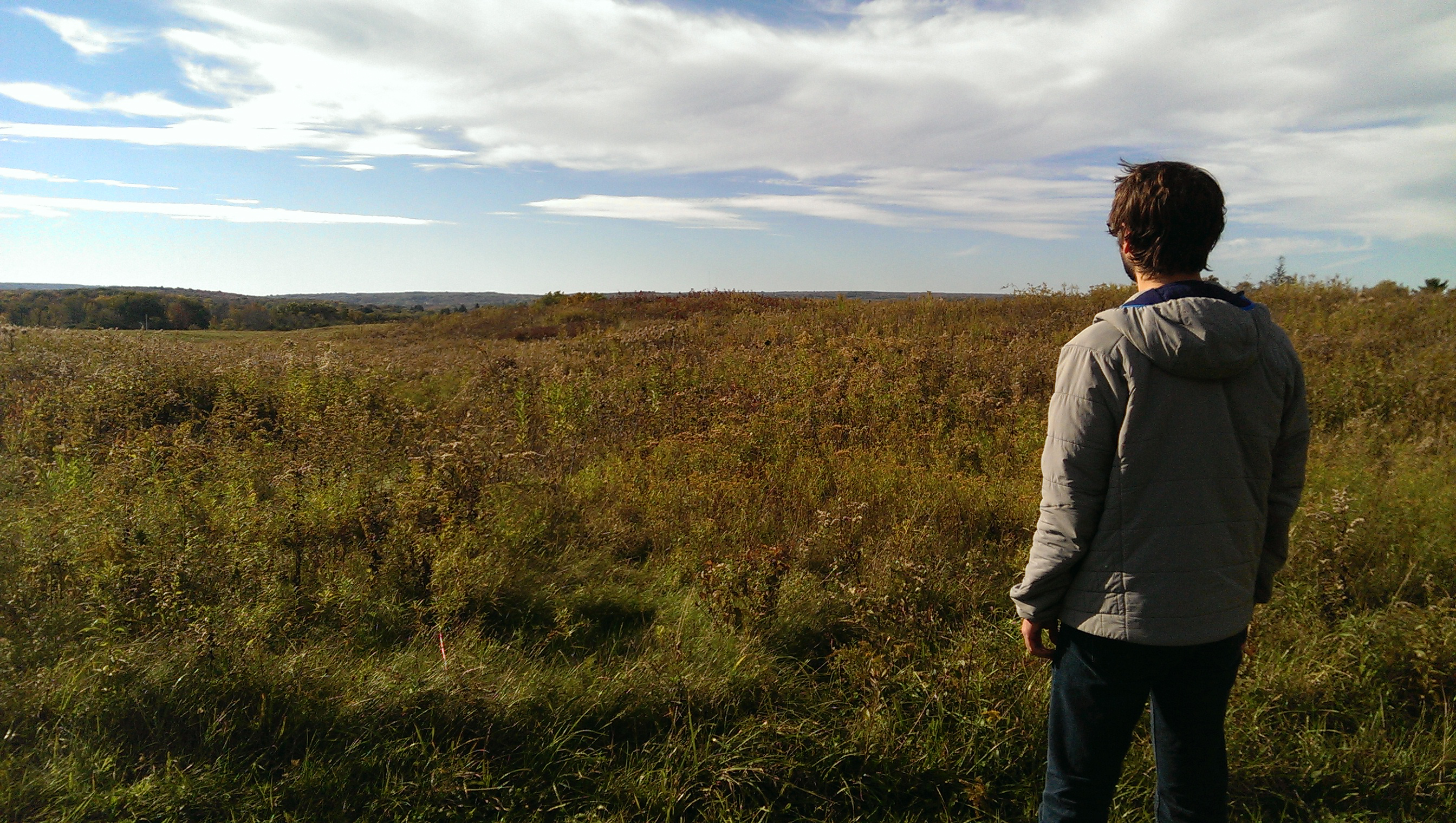 With Patagonia's latest Nano-Air technology, they promise material that is warm, stretchy, and breathable, and claim that you should be able to wear it for the entirety of any stop-and-start aerobic exercise. We were very excited to test out these claims when Patagonia sent us a Nano-Air Hoody to review (men's,women's). For this review, we not only wore the jacket on a day-to-day basis, but also took it on a four mountain trek in the Dix Mountain Range in the Adirondacks. Read more…
Craftsman 42″ Turn Tight Riding Mower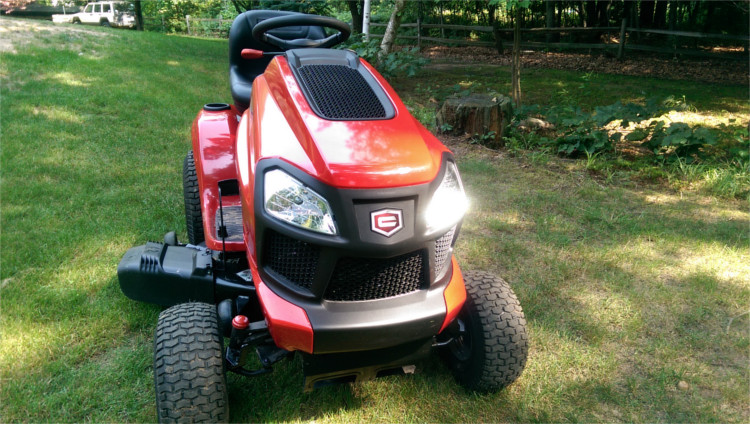 Boasting a top speed of 7.5 miles per hour (26% faster than the competition), a 42 inch cutting deck,  and a 6 inch turning radius – the Craftsman 42" Turn Tight Fast Riding Mower embodies the company's new motto: "Kicking Grass and Taking Names" to a T. You see, the new Craftsman 42" Turn Tight Fast Riding Mower harnesses the power of a beefy two cylinder 724cc Briggs & Stratton Platinum engine to produce 22 horsepower – making it ideal for homeowners with over sized yards and undulating terrain. While push mowers are sufficient for small lawns with little to no hills at all, when it comes to big yards with daunting hills, you need something with more power, a bigger cutting deck and the agility to navigate tight spaces and obstacles. Read more…
K2 Hurrithane Snowboard Bindings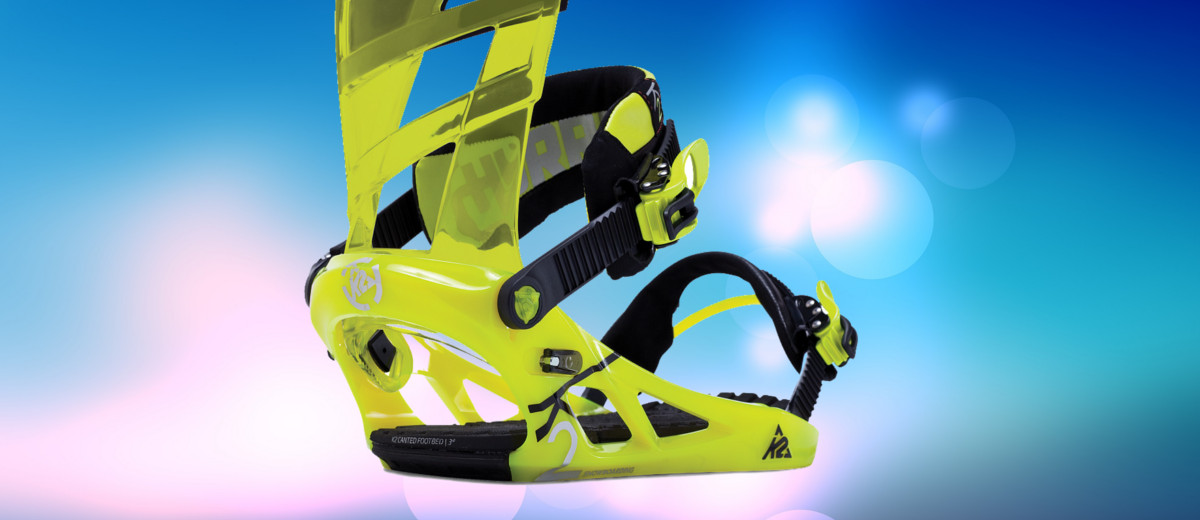 These are cutting edge, high tech, super versatile, and generally bad-ass bindings! They will serve you well for many different terrains and conditions, and likely outlast your board! Read more…
Happy Holidays and New Year to all of our loyal readers. We're excited to see what new gear 2015 has in store. In the new year you can be sure of one thing… if it's new, exciting and unique – we'll be reviewing it!