PiggyBack Rye - Drink of the Week
Made with 100% rye, aged 6-years in American oak barrels and bottled at an eye watering 96.56 proof, WhistlePig PiggyBack Rye was launched to the US market in April of 2019 with an inviting price tag of $50 – $60. Initial markets for PiggyBack Rye included Illinois, Tennessee, Florida, DC and Missouri. Hopefully the rest of the US will be able to get their hands on this unique whiskey in 2020.
The brainchild of Master Distiller Dave Pickerell, PiggyBack Rye is the realization of Dave's dream to create the best aged rye whiskey for your cocktail. He chose the name PiggyBack to express the love and respect he had for the bartending community. You'll noticed little things, like the Pig on the bottle is not wearing a traditional Top hat but a Stetson hat instead. This was Dave's trademark, and he rarely was seen without it. Even the bottle design has been adapted from the distinctive WhistlePig shape, for ease of handling by bartenders.
In the past we've had the pleasure of tasting our fair share of WhistlePig Whiskies and they are outstanding. However, most of their bottles sell for $75 – $200, and as you might expect, they're not your average everyday sipper. If you do happen to have deep pockets and a thirst for whiskey. I highly recommend the Old World 12 Year Old Straight Rye Whiskey and 10 Year Old Straight Rye Whiskey.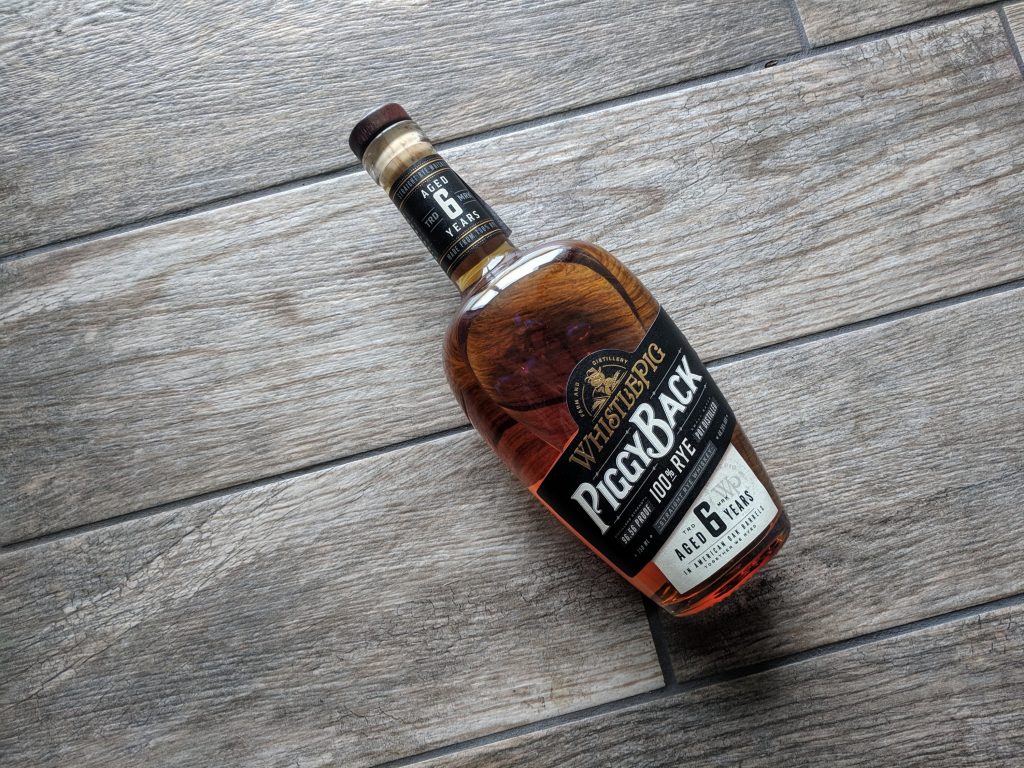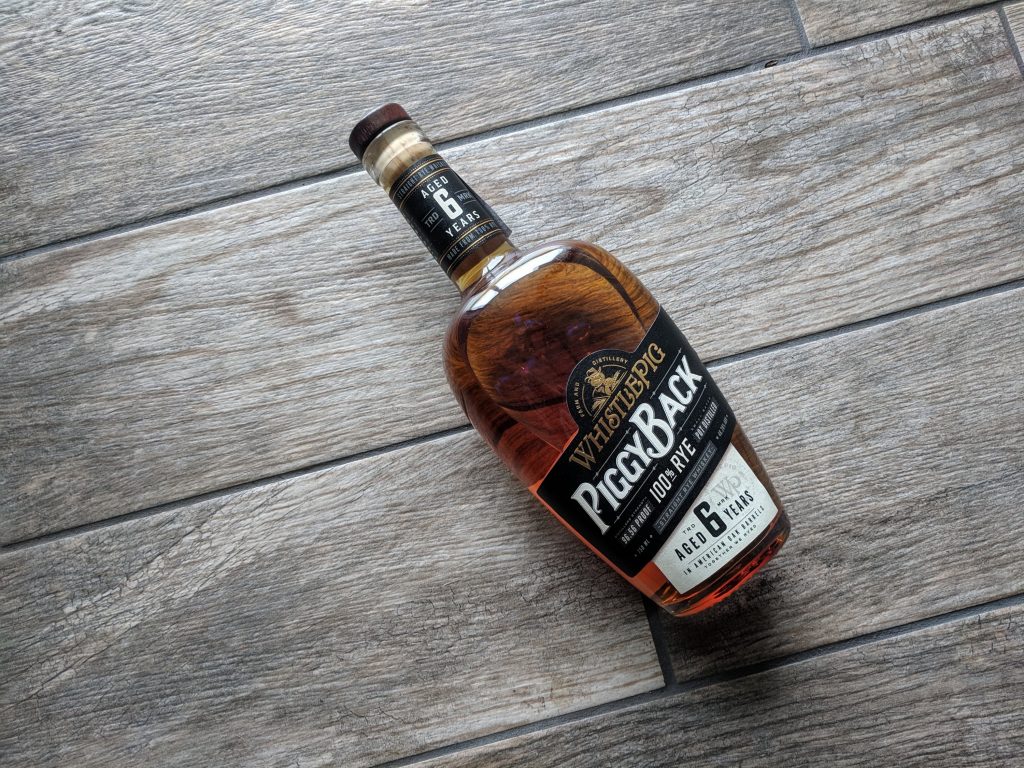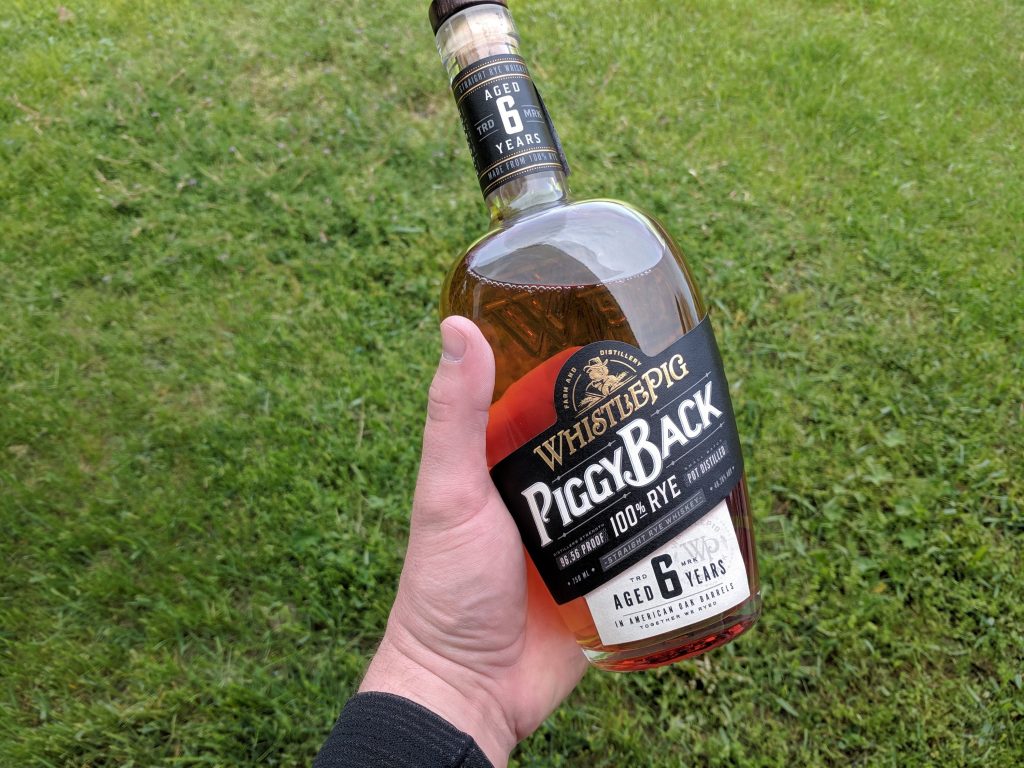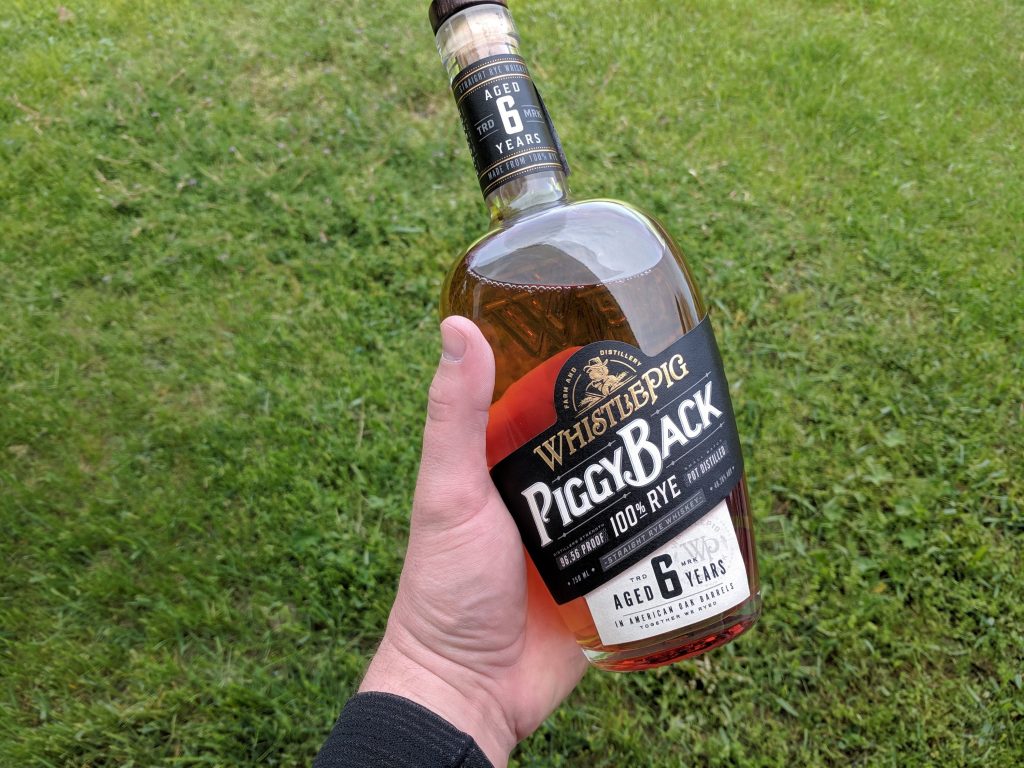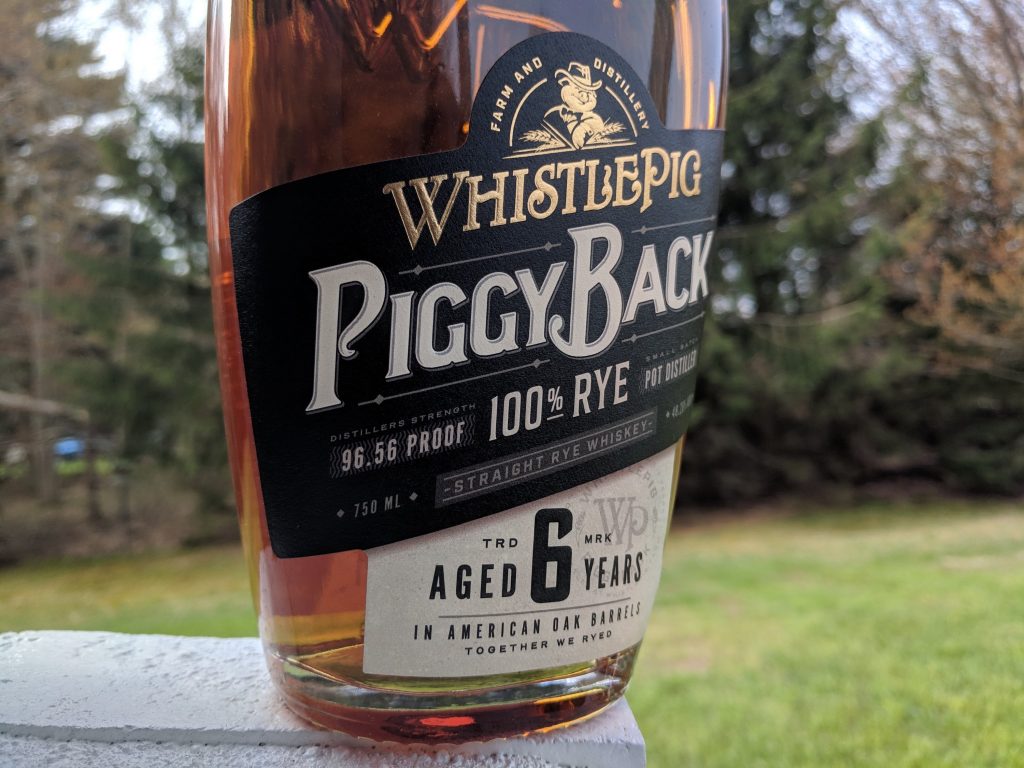 WhistlePig has made a big splash in the whiskey scene over the past decade. I personally credit them largely for the resurgence of rye whiskey in the US. They were doing it way before it was "cool" or profitable to distill unapologetically bold rye whiskies. PiggyBack Rye is just the latest in a collection of unique whiskies. This happens to be Dave's last whiskey before passing away in 2018 from heart failure.
"On behalf of Dave Pickerell, and all of us here at WhistlePig, we are pleased to share with you the latest expression in our unparalleled offering of aged rye whiskeys, one of Dave's final crea- tions. WhistlePig PiggyBack Rye is a gift from Dave to his friends across the country and around the world, and of course, the bartenders who helped forge the WhistlePig brand from the very beginning," -Jeff Kozak, CEO, of WhistlePig.
Recently we rounded up a few bottles of PiggyBack Rye for our tasting panel to enjoy. We sniffed, we sipped, we mixed and we threw back some cocktails. We even raised a few cheers to Dave! But it always comes down to one question… how does it taste? Well, let's talk about it! Here's what our tasting panel had to say about PiggyBack Rye…
PiggyBack Rye – Review Breakdown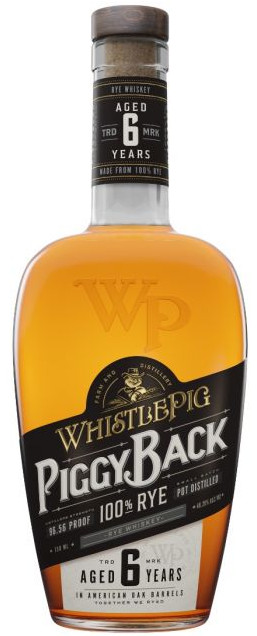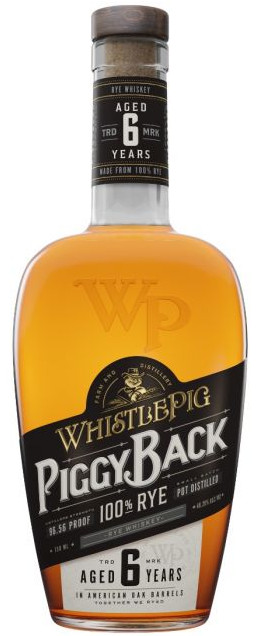 Proof: 96.56 (48.28% ABV)
Age: 6 years old
Nose: Cinnamon, black peppercorn, a hints of citrus
Flavors: Powerfully spicy, with cocoa, cardamom, vanilla and citrus
Price: $50.00
As you might imagine, this is a BOLD rye whiskey. We found it best served over ice or in a cocktail to help cut the high proof and bold complexities. If you're a fan of high proof whiskey, this is a doosey. We encourage you to strap-in and take PiggyBack for a test drive 'neat' to start. This way you'll be able to appreciate the initial punch of alcohol and rye spice as well as the complexities of cinnamon, citrus, cocoa and vanilla on the palate.
Overall, this is a fantastic 6 year old rye whiskey. Especially when you consider the price tag. Next time you're in the liquor shop or at your local whiskey bar we highly recommend taking PiggyBack Rye for a spin. You can also find PiggyBack Rye online, if your state allows it.
MIX IT UP WITH… The Dave Collins
Ingredients:
1.5 oz WhistlePig PiggyBack
Rye .75 oz fresh lemon juice
.5 oz Blueberry Pie Syrup (simple syrup made with with frozen blueberries and baking spices; boil, cool and strain)
3 oz. Topo Chico (or other mineral water)
Method:
Shake rye, lemon juice and blueberry pie syrup over ice. Strain into a Collins glass and top with Topo Chico.