There's a new contender in town when it comes to the camp chair world. The ParkIt Voyager outdoor recreational chair. ParkIt's mission statement lays it out,
"PARKIT exists to support those who are passionate explorers, creating community amongst nature's greatest playgrounds. Live to explore, explore to experience, and experience to share. Our motivations will always align with our mission and we look forward to the journey ahead. " 
ParkIt also cares about the environment and for every chair sold they plant 1 mangrove tree. Kinda cool! ParkIt's goal was to build the ultimate outdoor chair. So, did they do it?! We've been takin' a load off on this bad boy for a bit now and here's our thoughts…
Construction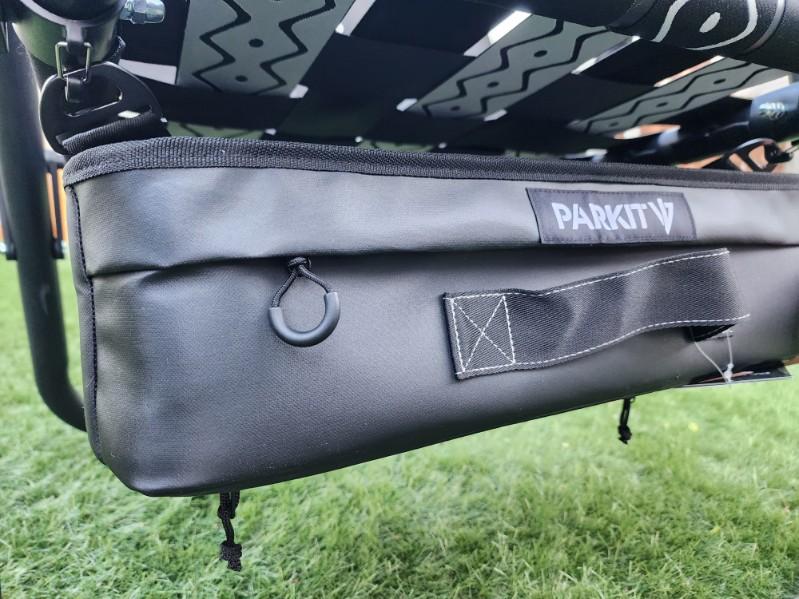 ParkIt claims they put superior craftsmanship into their chair. Upon first glance of the Voyager Chair the quality is very apparent. This chair is NOT your everyday fold-up camp chair you find in the giant bin at every sporting goods boxstore. From it's aircraft grade aluminum frame to the teak composite armrests and finally the woven polyester webbing this chair is 100% built to last. The aluminum obviously makes the Voyager lightweight making packing and unpacking a little less cumbersome. The construction looks and feels like your buying long lasting quality.
Style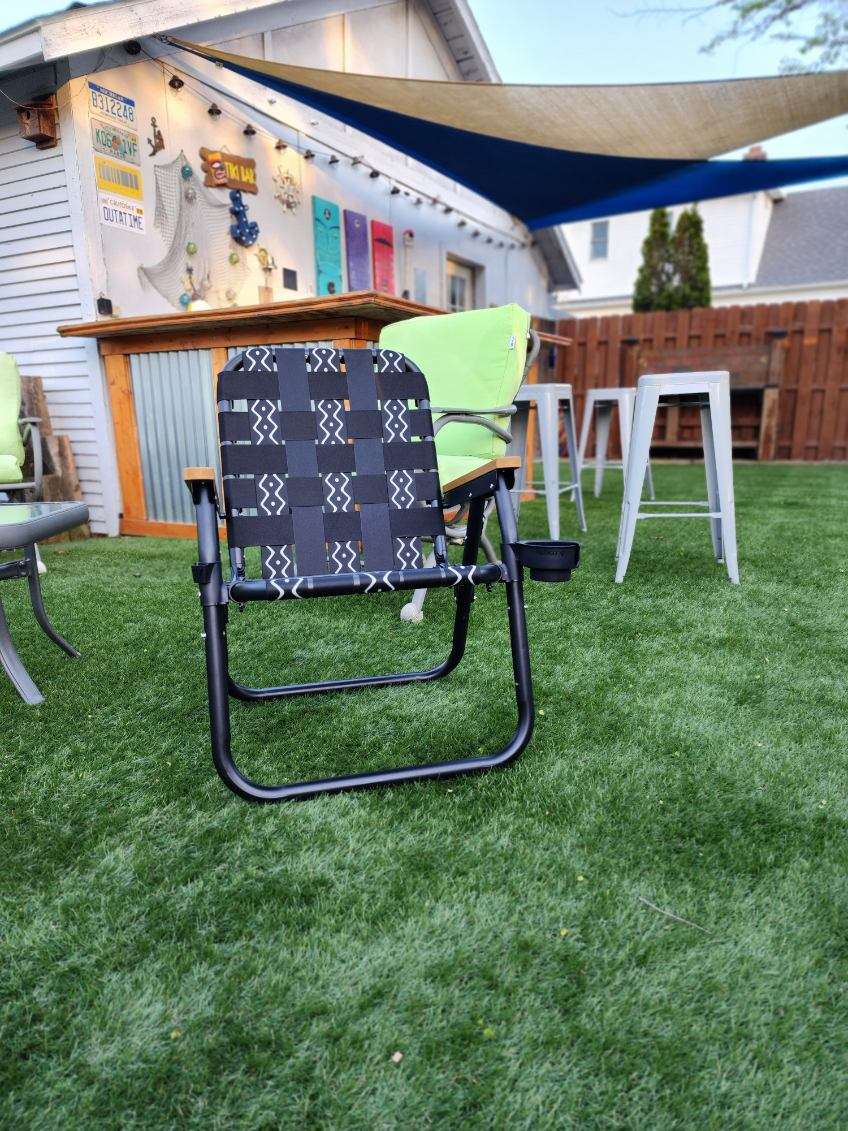 In my opinion, the main reason you buy this chair is for the style. The Voyager chair looks AMAZING! ParkIt offers theVoyager chair in five unique colors schemes. Slate, Classic Blue, Calico, Tropic, & Glacier. All of the colors are incredible and remind you of your grandparents shitty old lawn chairs from the 80's but in fun, more modern patterns and colors. On top of that the Voyager is built to last. Unlike your grandparents shitty old lawn chairs, sorry grandma. People are undoubtedly finding these chairs awesome as well because they are on back order right now. Not really sure how we got our hands on one. As you see in our pics we were sent the slate chair and it looks really pop!
Functionality
The Voyager chair isn't just a pretty face at the bonfire. It has come nice features that make is super user friendly. Like some of my favorite beach chairs the Voyager comes with padded backpack style straps that make it easily transportable. Another feature I really like is the interchangeable cup holder. You can relocate the cup holder to either side of the chair frame right or left. Finally, the Voyager comes with  an underseat cooler / storage compartment. This is a pretty slick feature. Because really who wants to be more than 6 inches away from their favorite beverages and libations?! Not this guy that's for sure. So, we like the features the Voyager provides.
Comfort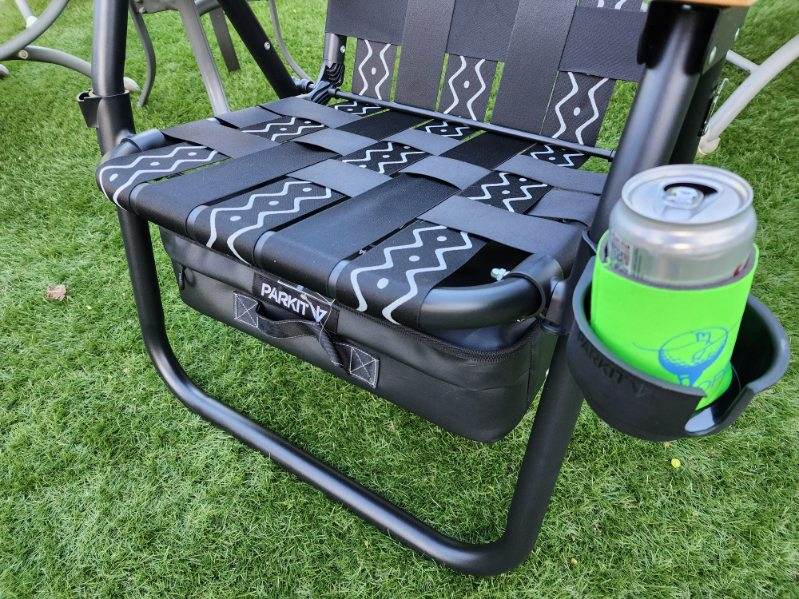 This is where the Voyager chair has some competition. The myriad of comfy camp chairs that are out there. Hammock chairs, rocking, chairs, zero gravity chairs, and everything in between. This is unfortunately where the Voyager chair falls a tad flat. Don't get me wrong, the Voyager isn't uncomfortable. Compared to some of the aforementioned chair styles it is not as comfortable as the competition. Maybe after a little more breaking in it'll get a little more comfy.
Price
This is where things get, meh. I asked several people after admiring this chair how much it cost. No one I spoke with came close. The ParkIt Voyager chair rings in at a hefty $224.99. A little spendy for my taste when you compare the other camp chairs which most are much less costly.
Overall
Overall, the Voyager Camp chair is a very well made, portable, and extremely stylish camp chair.  We like it a lot! Little lacking on the comfort side of things but if you show up to your next outdoor bonfire you will most certainly be getting some compliments. This thing is seriously good looking! You are going to have to pony up some bucks to get yourself this fancy chair. Is it worth it? The chairs are on back order currently so there are many people out there who think it is worth it.
Park It Voyager Outdoor Chair
A well made incredibly stylish camp chair!
Pros
Style for Days
Well-Built
Great Features