Just because it is a beautiful sunny morning when you first hit the road, doesn't mean it will end that way.  Here in Michigan we know all too well a sunny day can lead to clouds, rain, snow or ice but life doesn't stop.  Oh, and that was only October.  Living in a climate where you could easily have snow and ice for half the year, our vehicles require quality tires.  The Toyo Celsius is that tire.  Having winter tires may be great when snow is actually present, but there's also the hassle of putting on, taking off, and storing winter tires.  Not to mention, they generally have a very marginal tread life.
The Toyo Celsius is engineered for better snow and ice traction than typical all-season tires and offer a longer tread life than winter tires.  We've spent that last few months driving around town, on the expressways, even two-tracking (in a Honda Accord) putting the Celsius tire to the test.  Let's take a ride and see how the Celsius stands up to the conditions.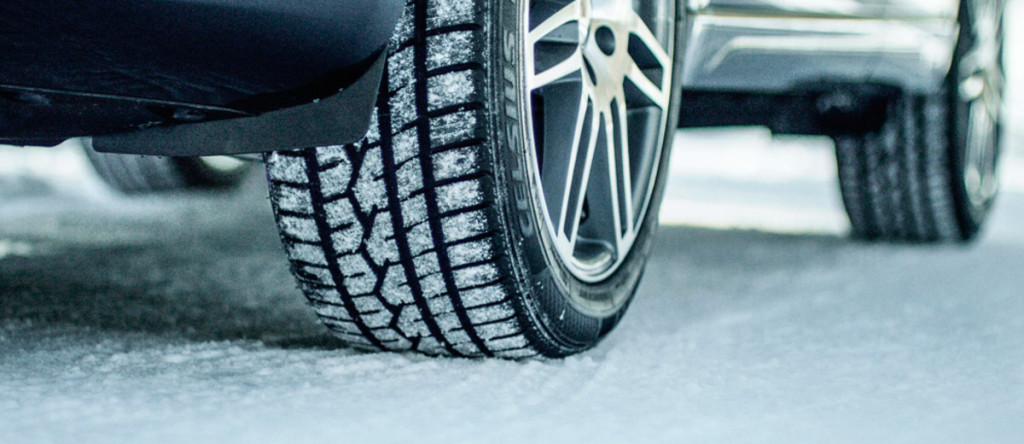 Key Features and Benefits:
Variable Sipe Density
Inside Tread: Higher sipe density for excellent traction on ice and snow.
Outside Tread: Lower sipe density for traction on wet and dry roads.
Snow Claws
Improves deep snow traction
Increases block rigidity for better ice and wet traction
Slush Grooves
Evacuates slush for increased traction on slush and snow
Multi-Wave Sipes
Minimizes irregular wear for a smooth, quiet ride
Improves braking on icy, wet and dry roads
Toyo Celsius Tires Review Breakdown
Traction: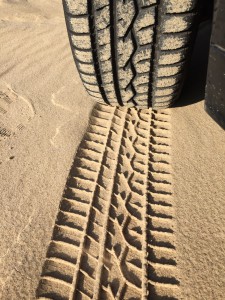 The Toyo Celsius tires were installed on our Honda Accord in late August and we have had a variable list of conditions to test this "variable-conditions" tire.  The first test was a road trip to Michigan's Upper Peninsula, thankfully without snow (it was September).  We were pleasantly surprised and comforted by the firm grip the tires had with the road.  Whether it was our scrappy old tires being so bad or these tires just being awesome, these tires made the Accord feel like a new car.  Dry pavement, check.
We did encounter rain (at times very heavy rain) on roads with very steep grades and to our delight (and slight surprise with the amount of water) we didn't experience any white knuckle hydro-planning.  We truly felt comfortable enough taking curves at close to, if not the same speed, when dry.  Wet pavement, check.
To the dismay of many on-lookers, we continued down a rain soaked two-track in one of the most remote regions in the U.P. (again, Honda Accord).  Dealing with mud, potholes, and some very big hills we are convinced it was the Toyo Celsius tires that helped us reach our remote destination on the Keweenaw Peninsula.  Dirt roads, check.
We had to wait all the way till the end of November to test the snow traction.  The "variable-conditions" TOYO CELSIUS tires blew the doors off (my mind).  Granted we didn't have a blizzard, but in icey/snow covered roads we've never felt so in control.  Snow/Ice, check! As winter sinks its teeth in we're looking forward to more road testing.
Handling:
With the first turn out of the garage the brand new Toyo Celsius made us think we were in a race car (a four-door, V-6, 0-60 in maybe 10 seconds race car). The car truly did handle much better than it had with the old tires.  We drive a lot; I personally drive the same 175 mile route twice a week, at least.  I haven't tried it with my eyes closed yet, but it is safe to say I know the roads and was pleasantly surprised with the increased handling around corners, and noticed a couple curves I easily took at 10 mph faster than normal.  From cruising in town to top speed on the expressways we have zero complaints about the Celsius tire.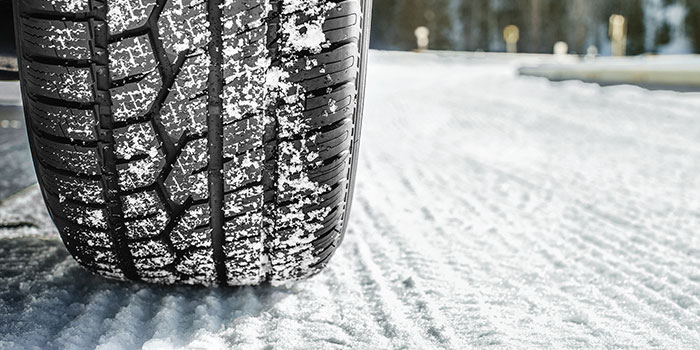 Road Noise:
Does they make you feel like you cruising around in a Bentley, nah.  It might be the fact that we're in an Accord, but it also didn't feel like we were on tires qualified for severe snow conditions.  We've had snow tires in the past, and they're LOUD.  Maybe it's the fact we were expecting more road noise, or that they are just that good, but we didn't notice a difference between the stock tires we've been rolling on and the new Celsius tires.  The only thing we have noticed thus far is more precise handing, smoother riding and all around better tire performance.
Durability:
It's only been a few months and several thousand miles, and we are pleasantly surprised with the durability these tires have delivered.  The Toyo Celsius was built for convenient year-round use, and thus far that claim is holding strong.  Backed by Toyo's trial offer, 500-miles, or 45-days, and tread ware warranty of 60,000 miles you can fall in love with this tire and be at ease as the years pass by.
Value:
Ranging from $105 to $140 per tire we feel there is great value here, especially considering you'll no longer need a separate set of "winter" tires.  Not only are you getting a reliable tire backed by 60,000 mile tread warranty, you're getting a tire that performs way above satisfactory in all conditions.  The Toyo Celsius "variable-conditions" tire not only gives you peace of mind all year-round, it can save you from the hassle of changing to and from winter tires twice a year.  One of the most recognizable names in motorsports since their start in 1945, you are getting true quality with a great value.
Toyo Celsius Tires - Road Review
All-season tires just get one-upped. Toyo's Celsius tires are a game changer when it comes to the variable conditions we face on the roads. No matter what lies on the road ahead Toyo's Celsius tires will keep you moving.
The Good:
You'll only need ONE set of tires for all conditions
Longer tread life vs.winter tires
Incredible value
The Not so Good:
More road noise than traditional "road" tires