The Holiday Season is upon us. Lucky for you, we came up with another Ultimate Holiday Gift Guide that is sure to make this holiday season easy pickings for you and jolly for those unwrapping their awesome gifts. From the Avid Golfer, to the Traveler, Student, Parent, or Significant other, here is a list of gifts that are tested and approved by the team here at Busted Wallet.
Bushnell
ION Elite GPS Rangefinder Watch
The ION ELITE is an evolutionary Golf GPS watch that features Bushnell Golf's patented Slope compensated distances. This stylish watch also features a color touchscreen and is easy to use right out of the box. The HoleView screen allows you to view the layout of the hole, with Shot Planning on you can get precise distances to any point on the hole. Greenview with movable pin placement allows the golfer to see the shape of the green and adjust for the location of the pin for heightened accuracy. The front and back distances are shown based on the golfer's line of play with the Dynamic Green Mapping feature.
Key Features:
Auto Course Recognition
Auto Hole Advance
Shot Distance Calculator
Magnetic USB Charging Cable
Scorekeeping
One Year Limited Warranty
BN3TH
BN3TH has revolutionized the fit of mens underwear. Their "Increased comfort = Increased performance" has made them our top choice for underwear and base layers for this years Gift Guide. After all, no one performs at their best when they're adjusting. Or shifting. Or sweaty. So if you care about the comfort of your man, check out BN3TH as some wonderful gift options.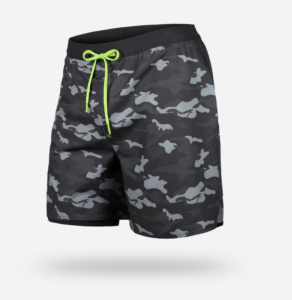 Runner's High Short
The BN3TH Runner's Short is one of the most comfortable runner's short I've worn. These shorts come with "MyPackage Pouch" and "IONIC+No Stink" Technology along with Black and Covert Camo color options. They have all day comfort and support when you are ready for your workout. Great fit and no restrictions when you are running or hitting the squat rack.
Buy Now: $80.00 or to learn more, check out: www.bn3th.com
Merino Wool Long Sleeve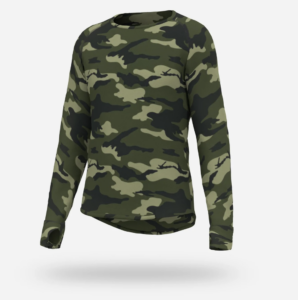 This is the first time we've tested out their upper body base layer and they designed it just right. The fit is snug where it needs to be and has a relaxed fit towards the bottom half, which makes this Merino Wool perfect for an all day base layer or by itself as an ideal workout long sleeve. The Low profile thumbholes are great when slipping on another layer on top so the sleeves don't get bunched up. The material is 83% Merino / 13% Polyamide / 4% Spandex with a 200gm fabric weight, making it nice and light with some warmth and breathability.
Buy Now: $115.00 or to learn more, check out: www.bn3th.com
Classics Boxer Brief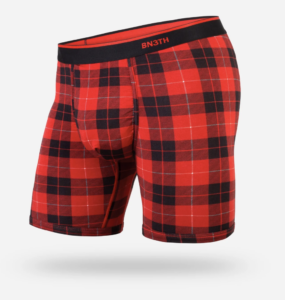 The Classics Boxer Brief is what BN3TH is known for. The MyPackage Pouch keeps things where they need to be without feeling restricted. The slim fit with no fly and 6.5 inch inseam allows for a longer fit without any material getting bunched up (preventing the dreaded wedgies) and keeping the front goods inside without any slippage. From comfort to design, these are the underwear of choice for any day and a great gift for the Holiday season.
Buy Now: $32.00 or to learn more, check out: www.bn3th.com
Deckers X Lab
Deckers X Lab creates footwear for ultimate performance and comfort with planet sustainability in mind. Their manufacturing is built around less waste and as a result, their footwear has a great impact on the planet and your feet. Their designs are big and the comfort is even better. From performance sneakers to lounge slippers, Deckers X Lab is a great choice for a gift this year.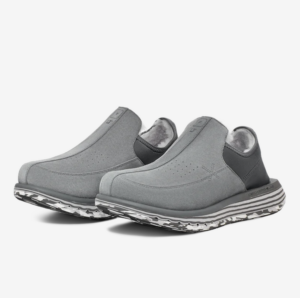 KO-Z EZ CABRIO
With a 4-way stretch collapsible heel, this convertible slipper sneaker hybrid is as cozy as it is easy to wear. Whether you're lounging around or logging your steps, the anatomic fit and gradient density cushion in this shearling lined slip-on is sure to keep your feet feeling fresh.
Key Features:
Anatomic medium width performance running last
EcoTan premium 10mm Twinface Sheepskin and suede leather
Ergonomic and removable recycled EVA footbed layered with memory foam with gentle arch support, underneath a plush 5mm looped wool top sole for gentle arch support and moisture management
Xponent+ Midsole with refined squaretail rear, Meta-Rocker, and multilayer recycled gradient density EVA foam bringing the softest cushion closest to your feet
Looped Wool: Mix of 80% natural wool, 20% recycled polyester
Ultralight liquid rubber outsole for versatile indoor/outdoor traction
Underfoot Geometry: 122-90-102, 8mm drop, 30-22mm stack height
Buy Now: $140.00 or to learn more, check out: www.deckersxlab.com
KO-Z EZ SCUFF
These snuggly slip-ons are perfect for leisurely wear and built upon our 5-layer gradient density Xponent+ midsole that is prime for meandering the neighborhood. The premium shearling upper naturally thermoregulates the foot and is outfitted with a hint of stretch to gently hold your foot for stability and optimal circulation – all while you rest upon an ergonomic and removable looped wool and recycled EVA memory foam insole. We've refined our original KO-Z Square tail rear to be a subtler rear extension with our signature Meta-Rocker to make every step a smooth roll that's oh so easy.
Key Features:
Anatomic medium width performance running last
EcoTan premium 10mm Twinface Sheepskin and suede leather
Ergonomic and removable recycled EVA footbed layered with memory foam with gentle arch support, underneath a plush 5mm looped wool top sole for gentle arch support and moisture management
Xponent+ Midsole featuring squaretail rear, Meta-Rocker, and multilayer recycled EVA Foam with gradient density bringing the softest cushion closest to your feet
Looped Wool: Mix of 80% natural wool, 20% recycled polyester
Ultralight liquid rubber outsole for versatile indoor/outdoor traction
Underfoot Geometry: 122-90-102, 8mm drop, 30-22mm stack height
Buy Now: $135.00 or to learn more, check out: www.deckersxlab.com
Linksoul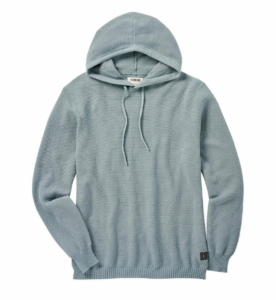 Born out of love for the game of Golf, LINKSOUL has grown its modern golf collection to a range of technical and casual garments. The apparel not only suits the golf course and avid golfer, but also targets the everyday user for casual wear around town, the office, or lazy day's at home.
Waffle Hoodie
We all know Linksoul makes some of the best performance attire for golfers, but their casual apparel is quickly becoming some of our favorites. The Waffle Hoodie is a great example of style and comfort. Made of 95% cotton and 5% cashmere, this hoodie is ultra comfortable with a relaxed form that doesn't loose shape. As long as you hand wash and lay flat to dry, this hoodie will last and keep its shape over time. It has enough style to wear out and comfort that makes it feel like your lounging at home.
Buy Now: $130.00 or to learn more, check out: www.linksoul.com
Crosby Chino Pants
Linksoul produces excellent pants with performance and style built into every fabric. Lightweight, breathable, and stretch fit, the Crosby Chino Pants are perfect for any day activities with a business casual look to top it off. The subtle touch of formality in the split pocket design along with the stretch fit allow you to stay comfortable and stylish in any situation.
Buy Now: $130.00 or to learn more, check out: www.linksoul.com
Cardo
Packtalk ORV EDGE
Key Features:
Air Mount 

Sound by JBL 

Natural Voice Operation 

Dynamic Mesh Communication 

Talk time for up to 13 hours
Packtalk Edge for Off-Road Vehicles offers a Wireless Handsfree Intercom that offers communication with just a single piece of equipment, small enough to fit on your helmet, without the physical restrictions of wired communication systems. Inside a vehicle, or between two vehicles with up to 1 mile range. 
Enjoy the ease and convenience of not being bound to your vehicle – the freedom to move without restrictions, like being a spotter for your group. Connectivity follows you, not the other way around. All weather conditions and all terrain welcomed with your waterproof, dust-proof, and mud-proof unit. 
Plus, no cellular coverage needed with the broad, seamless coverage and reception. You're "never" out of range, wherever you are. With sound by JBL: Powerful 40mm high-definition speakers are engineered to perfection by JBL experts, with an improved music processor and three audio profiles. All the music you ever wanted streamed directly from your smartphone. Control, share and experience your favorite tune on the road.
Buy Now: $389.95 or to learn more, check out: www.cardosystems.com
Packtalk Moto EDGE
While there are other communications systems out there, Cardo has proven they are the leaders through their continued innovation in design and functionality. If you are in the market for a hands-free communications system, I highly recommend the Cardo Packtalk Edge, which is sure to make your riding that much better.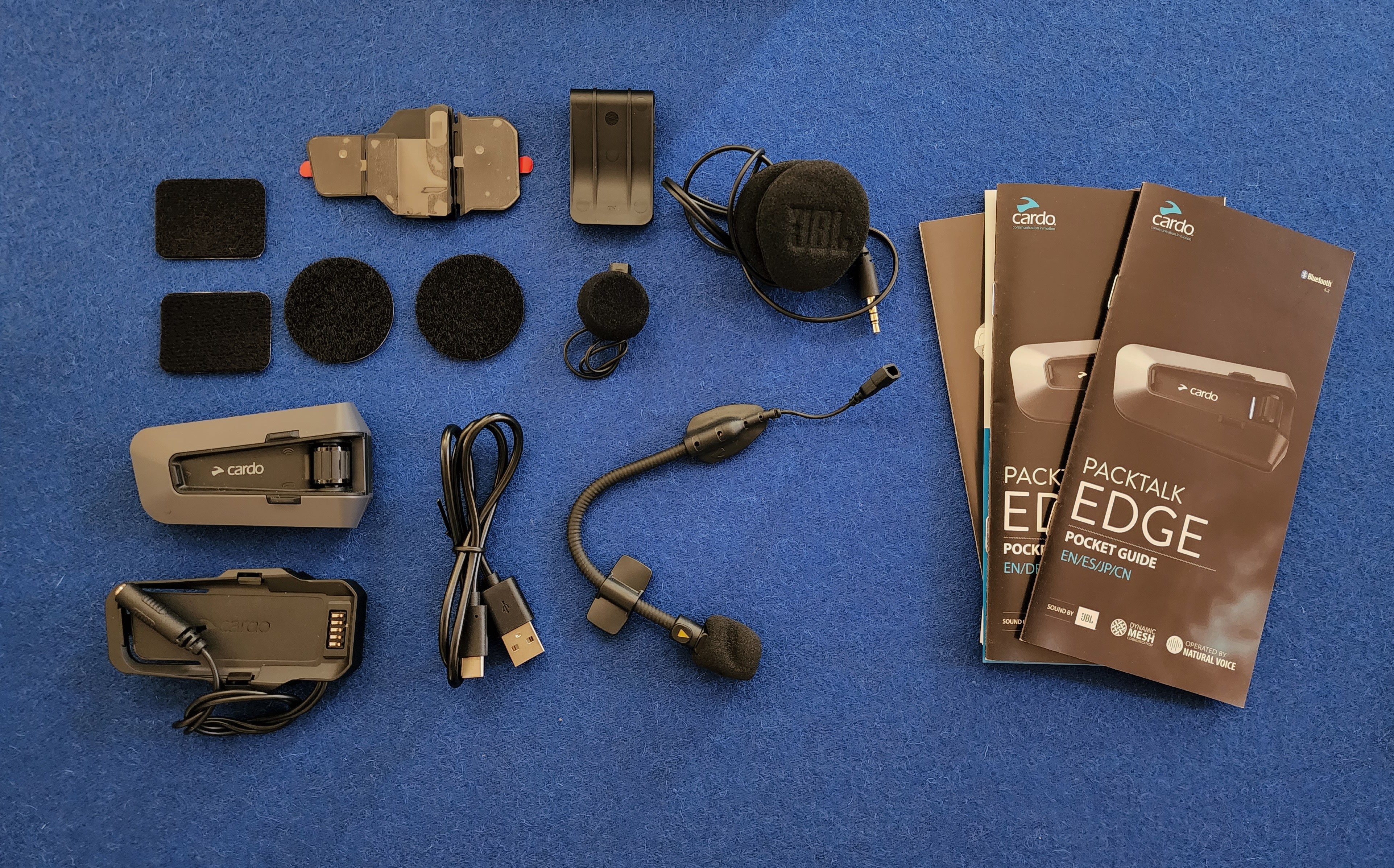 Buy Now: $389.95 or to learn more, check out: www.cardosystems.com
Indian eFTR Youth Bikes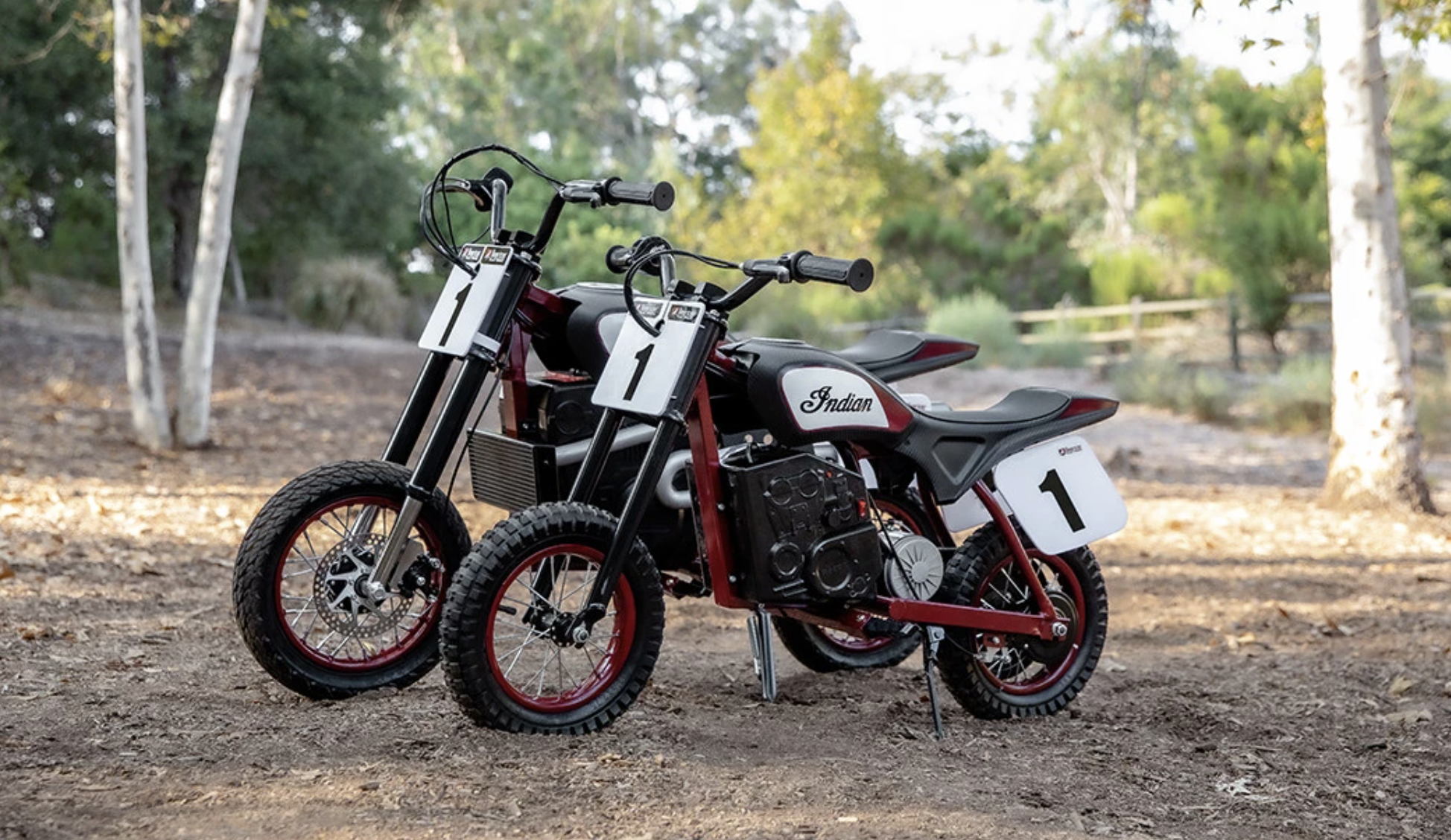 Boasting the same FTR750 race-inspired design as eFTR Jr, the eFTR Mini is a smaller, lighter version for entry-level riders. Offered in Podium Pink or Replica Classic Red, a long lasting battery, and ride modes available for safe riding for 8 years and older makes this the perfect gift for under the tree this year. These youth bikes are a great gift for new riders with two size options and FTR Race Replica styling. 
Buy Now: $529.99 or to learn more, check out www.indianmotorcycle.com
SUPER 73
SUPER73® is an American lifestyle adventure brand based in Orange County, CA that develops products to help fuse motorcycle heritage with youth culture. Founded in 2016, SUPER73 has quickly grown into one of the most recognizable electric vehicle brands in the world with a passionate customer base including A-list celebrities, professional athletes, and many more.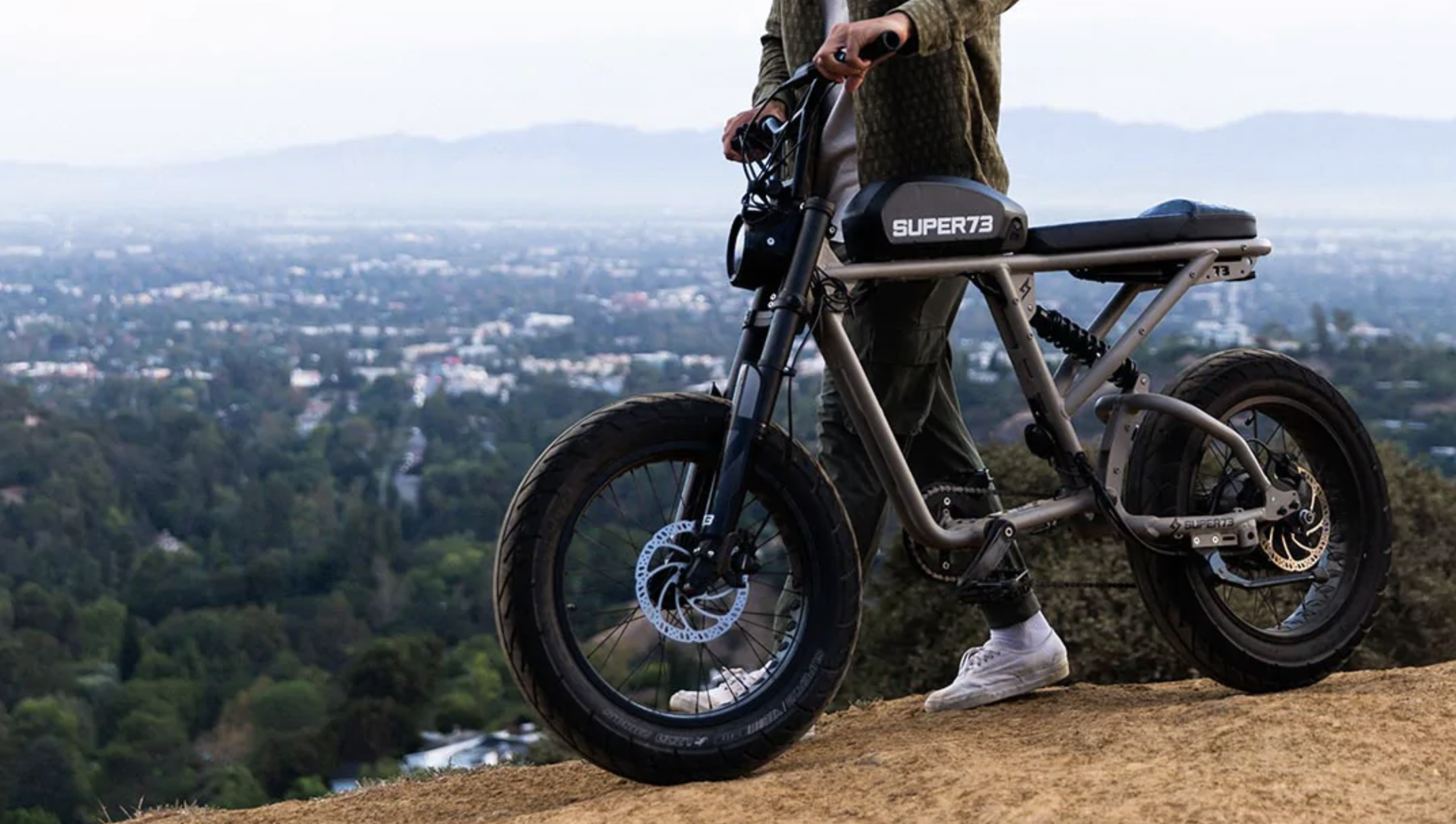 Super73 has a great selection of Electric bikes for commuting and around the clock fun. The R Brooklyn is equipped for peak city and street riding, providing riders a strong throttle for effortless riding. The SUPER73-R Brooklyn showcases all of SUPER73's iconic features; the powerful R-series drive system, along with two-piston hydraulic brakes and dual suspension. Boasting a new LED headlight and our LZRD tires, the R Brooklyn is equipped for peak city and street riding.
Key Features:
Multi-Class Ride Modes

– Each bike comes pre-programmed in the Class-2 mode, which allows for throttle operation and pedal assist riding up to 20mph. Plus access Class-1, Class-3, and unlock Off-Road mode to reach up to 28mph.

Removable Battery

– Easily charge at home or work with any standard 110v outlet.

Range

– 40+ miles of range at 20mph under Class-2 throttle-only operation; 75+ miles of range using Class-1 pedal-assist mode.

Smart Display

– Bluetooth Connectivity for iOS and Android

Download the App

– Unlock all of Super73's e-bike features and receive over-the-air updates.

Navigation

– The app provides turn-by-turn navigation on both the Smart Display and your mobile device.

View Settings

– Easily change between pedal assist modes and view your current speed, remaining battery range, and more.
Buy Now: $3,495.00 or to learn more, check out www.super73.com
Skullcandy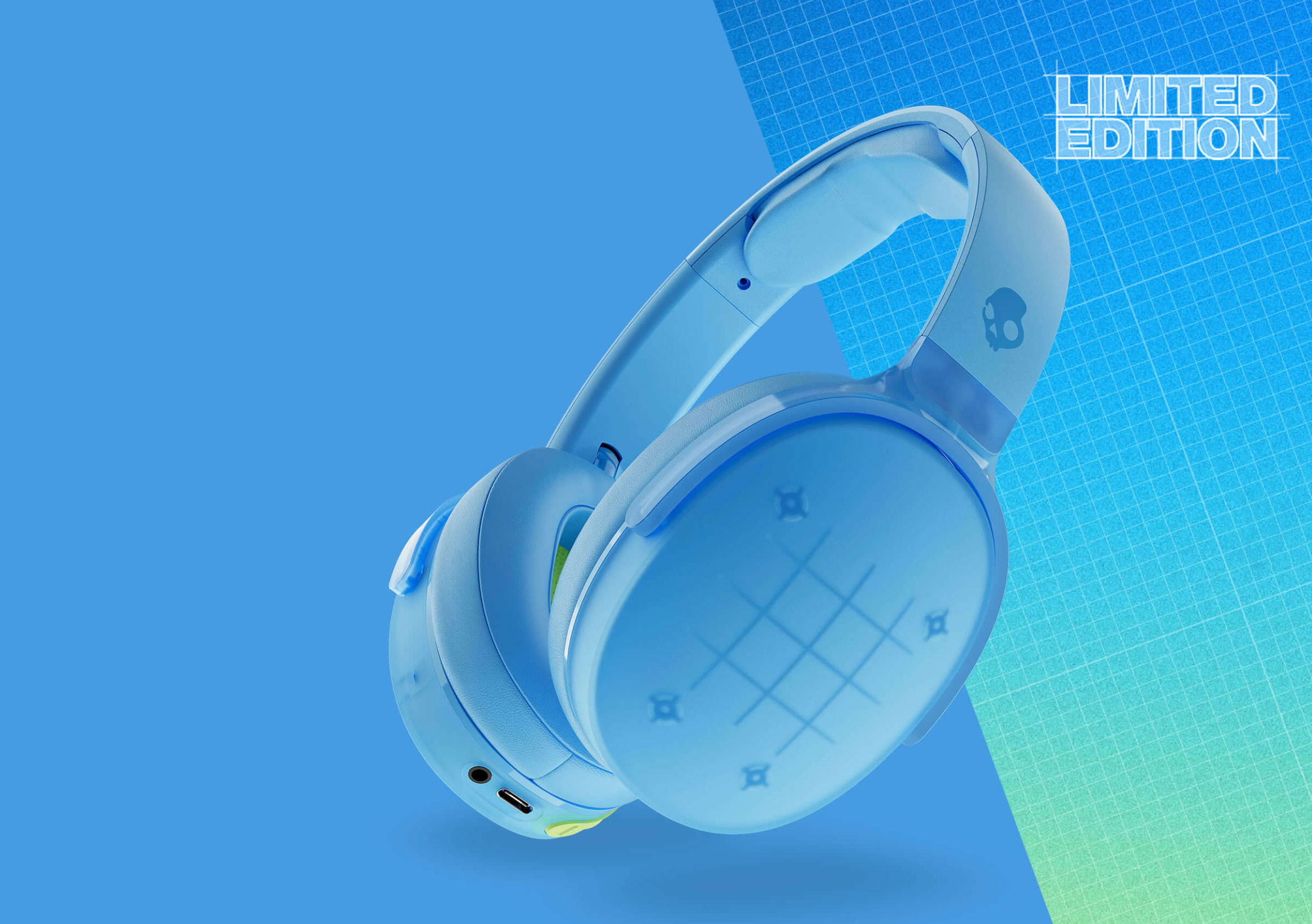 Transparency Hesh EVO Wireless Headphones
What better gift than the gift of music? How about headphones that make that music sound like you are at a live concert? Hesh Evo gives you big, premium sound without the big, premium price tag. Crisp sound and over ear comfort with a limited-edition design make this a great gift for those who love music and care about quality.
Key Features:
Up to 36 Hours of Battery + Rapid Charge

Built-in Tile™ Finding Technology

Call, Track & Volume Control

Net-Zero Carbon Footprint

Contains a carbon emissions equivalent of 12.14 kg, neutralized via carbon offset credits

A portion of proceeds helping fund the critical climate advocacy of

Protect Our Winters

. 
Buy Now: $114.99 or to learn more, check out: www.skullcandy.com
GCI Outdoor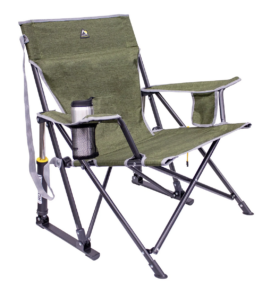 Whether you are tailgating, camping, or heading to a friends backyard bbq, the Kickback Rocker from GCI is the perfect grab and go chair with excellent comfort and super quick setup. The Kickback Rocker is GCI's lightest and most compact rocking camp chair. This mid-size chair packs a big punch, featuring a slightly lower seat, smooth rocking, and quick set-up. The unit weight is 10.6lbs and supports up to 250lbs. The Kickback Rocker is a great gift for those who like to rock and roll… or rather travel and sit comfortably. 
Key Features:
Spring-Action Rocking Technology
Foldable
Closure Strap
Phone Pocket
Carry Strap
Buy Now: $65.00 or to learn more, check out: www.gcioutdoor.com
Soft Spa 9500 Bidet
Designed to provide a more hygienic, clean and refreshing solution in the bathroom, the feature-rich Soft Spa 9500 Bidet leverages Fluidmaster's 60-year history of innovation. Complete with water temperature and pressure controls, adjustable dryer speeds, an ergonomic, temperature-controlled comfort seat and more, the bidet features a sleek design that won't shift under your bum. I've had this bidet for 1 year now and it's amazing how popular it is with guests that visit. They love it and always ask where can I get one? Fair warning, your bum will get spoiled and you will miss your bidet when you travel. Whether it's a gift for yourself or someone else, this is one of the best gifts that everyone will certainly use every single day.
Key Features:
Automatic front and rear cleaning cycles with oscillation, water temperature
and pressure control
Adjustable dryer speeds and temperature control
Sleek design with an ergonomic comfort seat that won't shift under your bum, featuring adjustable temperature control
Control via push button at bidet base or wireless remote
Deodorizer and push-button quick release for easy cleaning
Night light and soft-close lid for round-the-clock use
Requires an electrical outlet to enable amenities
Buy Now: $399.99 or to learn more, check out: shop.fluidmaster.com
TRX Kettlebell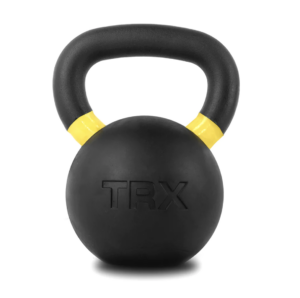 Give the gift of strength (or a means to gain it) with TRX Rubber Coated Kettlebells! With gravity-cast molding and durable rubber coating, you'll get a grip on this versatile piece of equipment to perform anything from swings, presses, squats, snatches, and more. Sold individually in weights from 4 KG – 24 KG (8.8 – 52.9 LBs).
Product specifications:
Gravity-cast molding for ultimate durability, stability, and weight accuracy
Rubber coated to minimize scuffs or damage to environment
Flat base for easy handling and storage
Powder coated iron handle for strong, yet comfortable grip (handle is not rubber coated)
Color coded rings to easily identify weights
Embossed TRX logo and weight for seamless look
Available in 4kg (8.8lbs), 6kg (13.2lbs), 8kg (17.6lbs), 12kg (26.5lbs), 16kg (35.2lbs), 20kg (44.1lbs), 24kg (52.9lbs), 28kg (61.7lbs)
Buy Now: $49.95 – $299.95 or to learn more, check out: www.trxtraining.com
MEATER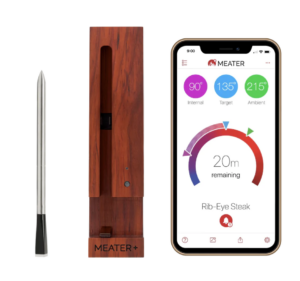 The best way to ensure any meat is properly cooked is by temperature, not time. The best way to check the temperature of your meat is with the world's best selling meat thermometer with a built-in Bluetooth repeater! Get freedom from your grill, smoker, or kitchen. The MEATER Plus with Bluetooth Repeater connects right to your phone so you can watch and get alerts when your meat hits your desired temperature. The easiest and best solution for a hassle-free and guaranteed proper cook, making this a great gift for those who love to bake and grill.
Key Features:
Built-in Bluetooth repeater in the charger extends the wireless range up to 165ft.
100% Wire-Free: No wires. No fuss. The first truly wireless smart meat thermometer.
2 Sensors, 1 Probe: Dual temperature sensors can monitor internal meat temperature and ambient.
Guided Cook System: Walks you through every step of the cooking process to guarantee perfect and consistent results.
Advanced Estimator Algorithm: Estimates how long to cook and rest your food to help plan your meal and manage your time.
Connectivity Suite: Monitor your cook from a phone or tablet over Bluetooth. Extend your wireless range using MEATER Link WiFi and the MEATER Cloud.
Buy Now: $99.95 or to learn more, check out: store-us.meater.com
Traeger Ranger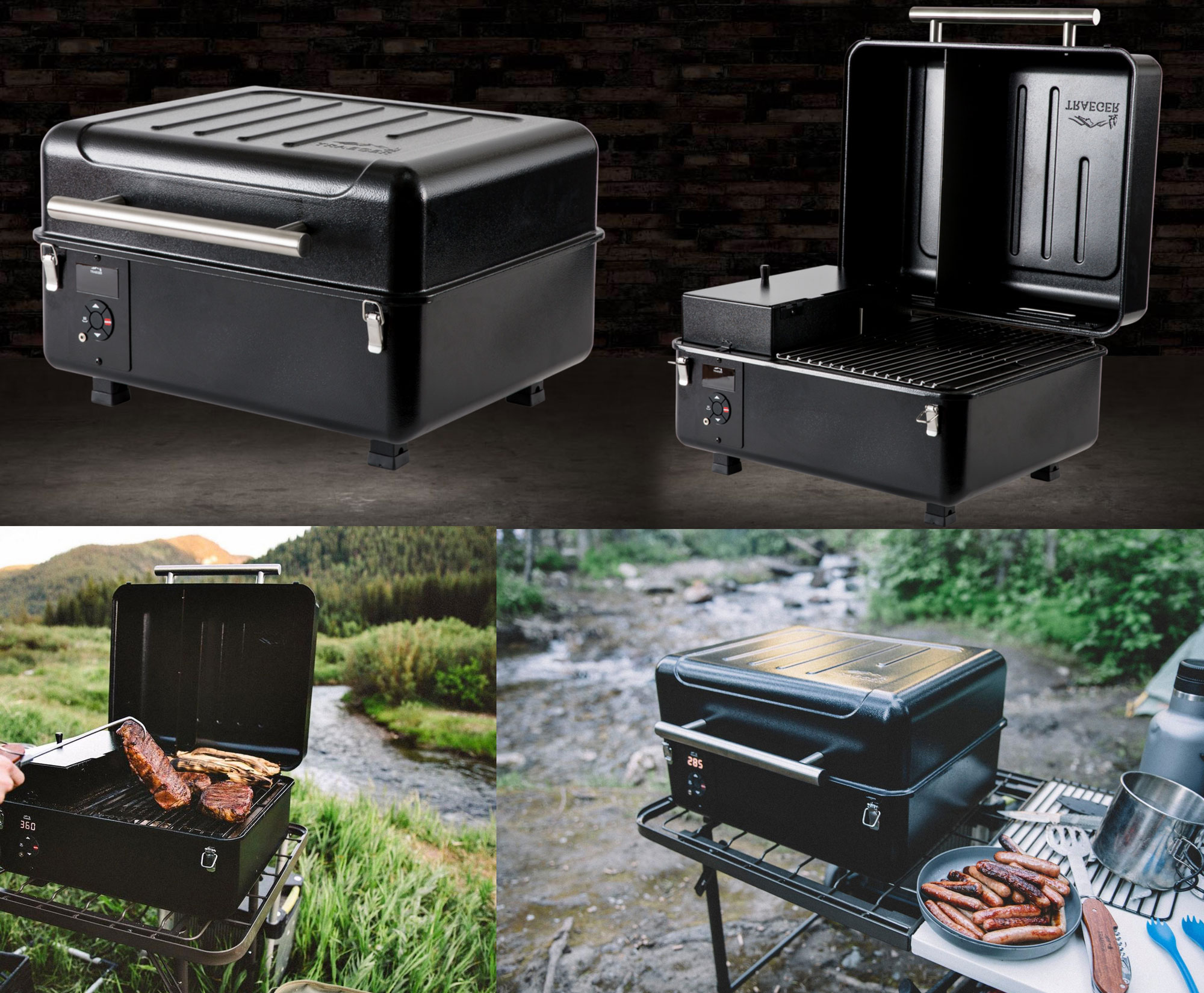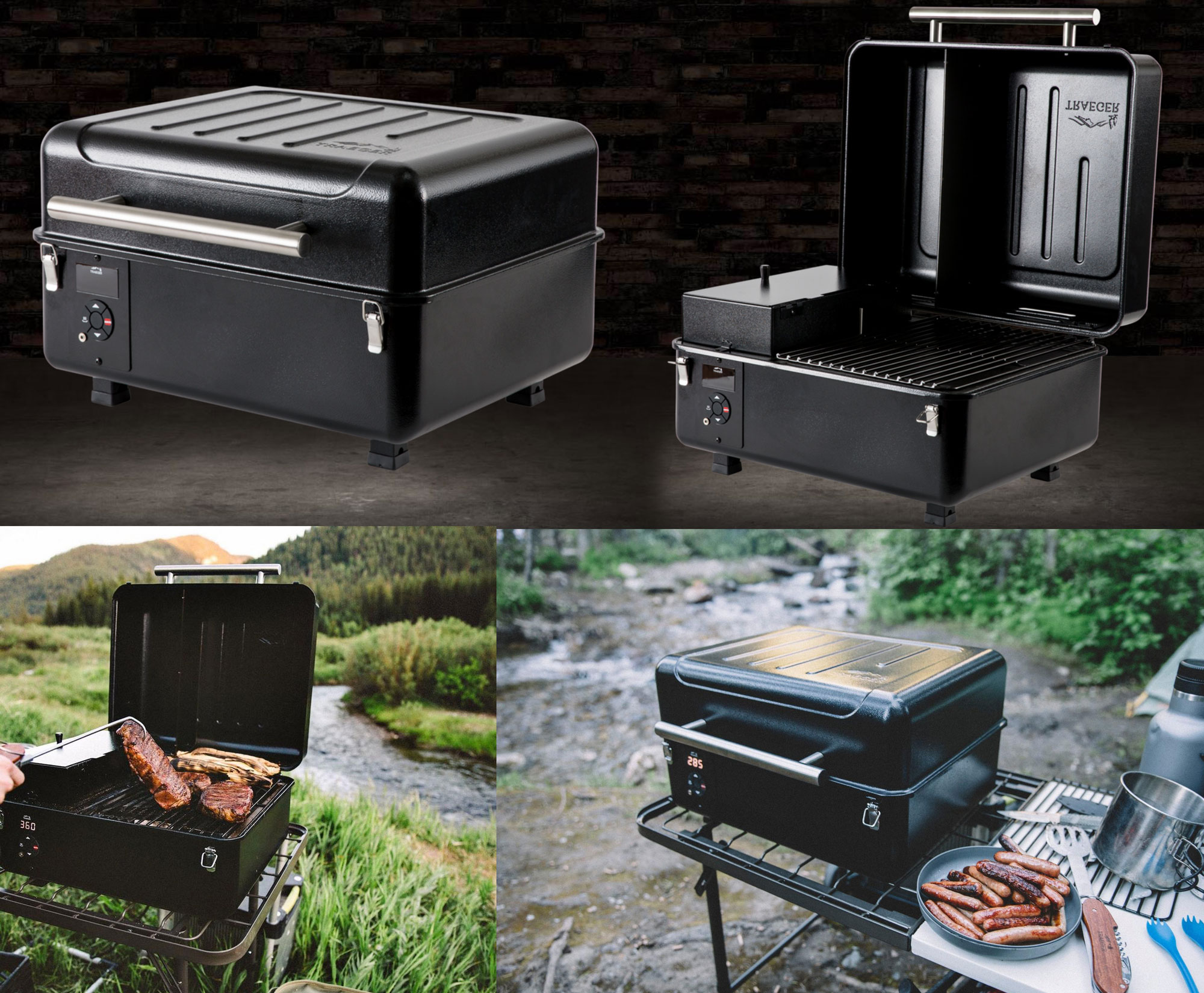 This is the gift that not only helps grill some of the most flavor-able food, but it also makes it easy, enjoyable, and portable. This grill gives you the rich flavor of a wood burning grill but with a much more accurate temperature control thanks to the Digital Arc Controller. From 5-degree increments to "Keep Warm Mode", this grill ensures that your food will be "hot-off-the-grill" no matter when you are ready to eat. The meat probe allows you to check the temperature without lifting the lid and the cook timer lets you know when it's time to open for another glaze or serving time. The grill grates are porcelain-coated making it easy to clean. Plus the included cast iron griddle makes it easy to get the perfect sear on your steak or cook other semi-liquid foods like eggs. This grill is meant to be portable and has a baffled lid with latches that make it easy to transport. Plus, the assortment of Traeger pellets and seasoning are sure to make the flavor of your food  finger licking good!
Buy Now: $449.99 or to learn more, check out: Traeger.com
Incase
The Incase A.R.C. Collection is an ecosystem of sustainably designed bags delivering refined mobility for every journey. Short for "A Responsible Carry," the collection is intentionally and responsibly designed with elevated features and eco-friendly materials to organize, protect, and carry the tools creatives need to seek out their own path. Features include premium sustainable materials, eco-friendly Ortholite impressions memory foam, RFID-Blocking material, bacterial growth prevention and thoughtful laptop storage/accessory organization.
Incase A.R.C. Daypack
A versatile carry for today's creatives, the daypack effortlessly transitions from the set to the office then out for the weekend. Quickly organize and access all tech and everyday essentials using dedicated compartments and organization for ultimate mobility. Features a dedicated laptop compartment, a tech-savy RFID feature pocket, and two water bottle pockets.
Key Features:
Sustainably designed with a mixture of 900D x 1200D recycled polyester, with the main fabric incorporating an exterior water-repellent coating to resist wear and stains.
Padded faux-fur-lined laptop compartment fits up to 16" MacBook and up to 12.9" iPad.
RFID-blocking tech compartment prevents digital info theft.
Ortholite® Impressions foam on shoulder straps and back panel for breathability and comfort.
Large central compartment with one easy-access clamshell opening.
Strategically sized and positioned interior pockets keep essentials secure and organized.
Easy-access tech compartment keeps phone, AirPods and charger in easy reach.
Premium YKK® zippers, including YKK® weather resistant zippers on tech compartments.
Proven high-performance Duraflex® hardware.
Dedicated water bottle pockets, one on each side.
Travel pass-through for secure roller-bag integration.
Buy Now: $129.95 or to learn more, check out: www.incase.com
Incase Lanyard
An intentionally simple design that provides maximum utility and security for your case through two ways of use. Either attach your AirPods Pro case by securing the cord via the custom designed clip, or opt for a no-fuss quick attachment by looping and tethering the cord itself.
Key Features:
Integrated cord clip makes it easy to securely fasten to bags, backpacks, or handbags.

Intentionally designed clip provides a secure fastener to secure your case.

Braided cord allows for quick, hassle free maneuverability and attachment.

Soft braided cord ensures maximum comfort when worn as wrist loop.
Buy Now: $12.95 or to learn more check out:www.incase.com
Reform Sport Case for AirPods Pro
The aesthetically-driven, performance-based Reform Sport Case is a stylish everyday solution to protect the way you connect. 
Key Features:
Co-molded, Two-layer Design: A durable PC exterior shell defends against initial impact force, while a soft cushioning TPU interior reduces shock before it hits the AirPods Pro

Perforated Surface Pattern enhances grip traction while additionally working to dissipate heat

Antimicrobial Defense eliminates and prevents 99.9% of surface bacteria

Removable lanyard securely tethers the case via traditional tying or through the included clip

Wireless charging compatible
Buy Now: $34.95 or to learn more check out:www.incase.com
Facet Accessory Organizer in Recycled Twill
The Incase Facet Organizer is designed for on-the-go creativity with organization in mind. Simple, refined, and known for an understated style that makes you look good wherever you go, this organizer keeps your crucial accessories secure and all in one place. 
Key Features:
Zippered top compartment for cables and streamlined organization

Subtle twill weave for a premium look and feel

Sustainable and water-repellent exterior

Front zippered compartment with mesh pockets for management

Multiple slips for cord and accessory management

Easy to grab carry loop to hang or carry

Made with 300D Mélange Dobby
Buy Now: $39.95 or to learn more check out: www.incase.com
Incipio
Organicore for AirPods Pro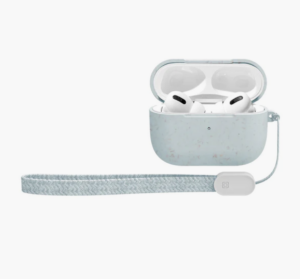 Made of 100% compostable, plant-based materials, the case features a lightweight and flexible shell with a soft-touch exterior, boasts wireless charge compatibility, and comes with an easy carry lanyard. 
Key Features:
Made from plants, Organicore™ is 100% biodegradable in a compostable environment

Lightweight, flexible shell with smooth exterior

360-degree protection against bumps and scratches

Biodegradable cotton lanyard included for easy carry

Wireless charging compatible and lighting port access
Buy Now: $24.99 or to learn more check out: www.incipio.com
Nextbase 322GW Dash Cam
The award-winning 322GW includes revolutionary new safety features, helping you enjoy a safer journey than ever before. The 1080p HD model uses Emergency SOS to alert the emergency services to your location in the event of an accident. With a new IPS HD touch screen, Bluetooth and Wi-Fi built-in, the 322GW is an extremely well connected Dash Cam.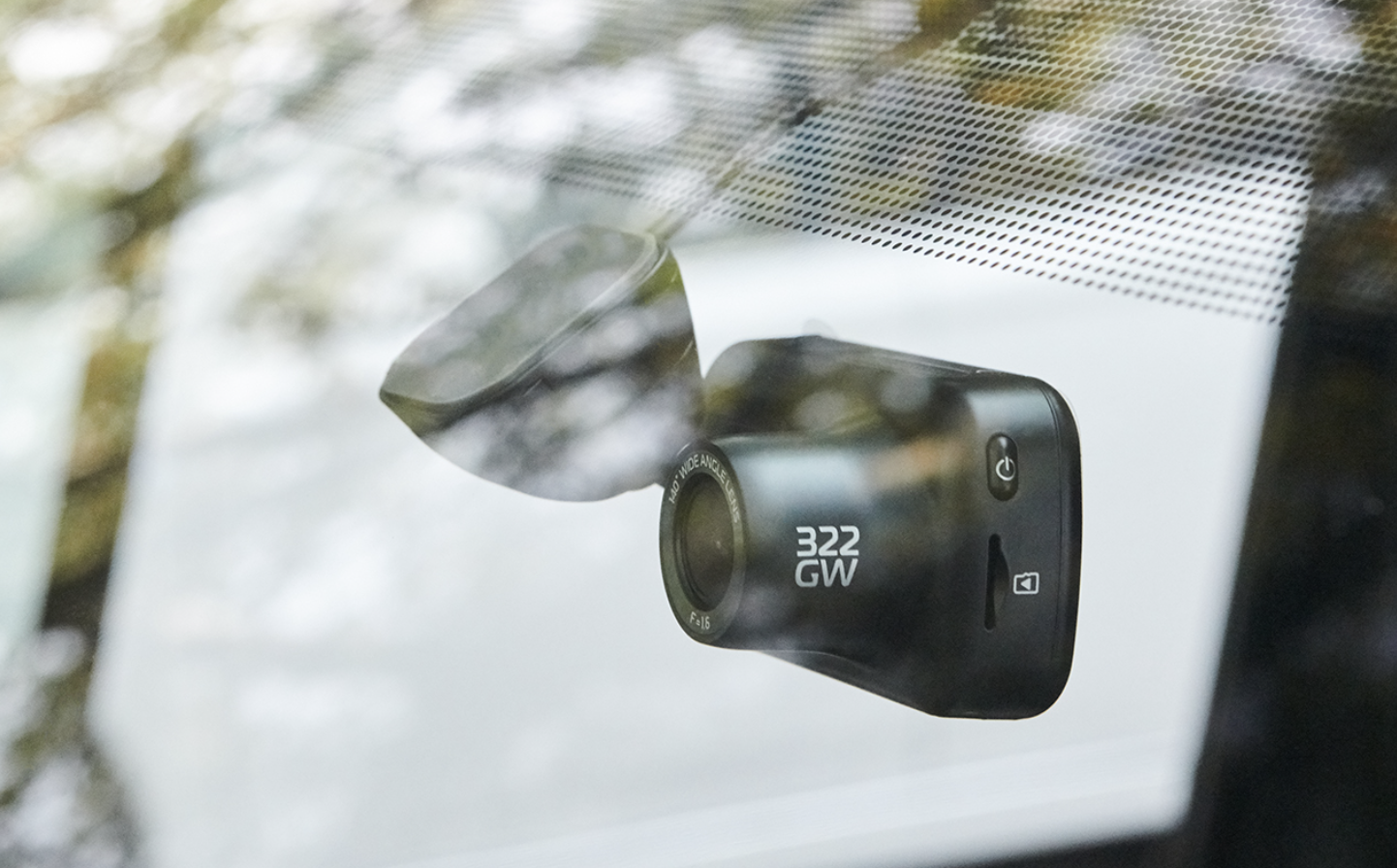 Key Feature:
Emergency SOS Response

– In the event of an incident where the driver is unresponsive, Nextbase Emergency SOS can alert the emergency services to your location and other critical details. Pre-saved medical data such as blood type and allergies will also aid efficient treatment.
Buy Now: $199.99 or to learn more, check out: Nextbase.com