V-Moda has come out with the new Crossfade 3 wireless headphones. Promising Pro level sound quality, style, and comfort. With 3 stock color options and unlimited customization available V-Moda provides a unique look and an insane battery life. Let's see how the Crossfade 3 stacks up!
Style
The styling of the Crossfade 3 speaks for itself. Plus you have so many options to make them your own. You can either choose between the 3 color options (all black, bronze / black, or gunmetal / black) OR have a personalized look all together to make them truly one of a kind with customizable ear shields! I really like the modern take on an old school head phone look the Crossfade 3 brings. While wearing these headphones out and about during testing on two separate occasions I had complete strangers walk up to me to tell me how cool these headphones looked. And this was while giving the international sign "Do not talk to me" wearing the headphones! So I feel like my opinion is not biased.
Travel
The Crossfade 3's come with a nice carrying case and a carabiner clip make it nice to clip onto your backpack. I like how they fold up into roughly the size of the headband arc. So they don't take up a lot of room while traveling.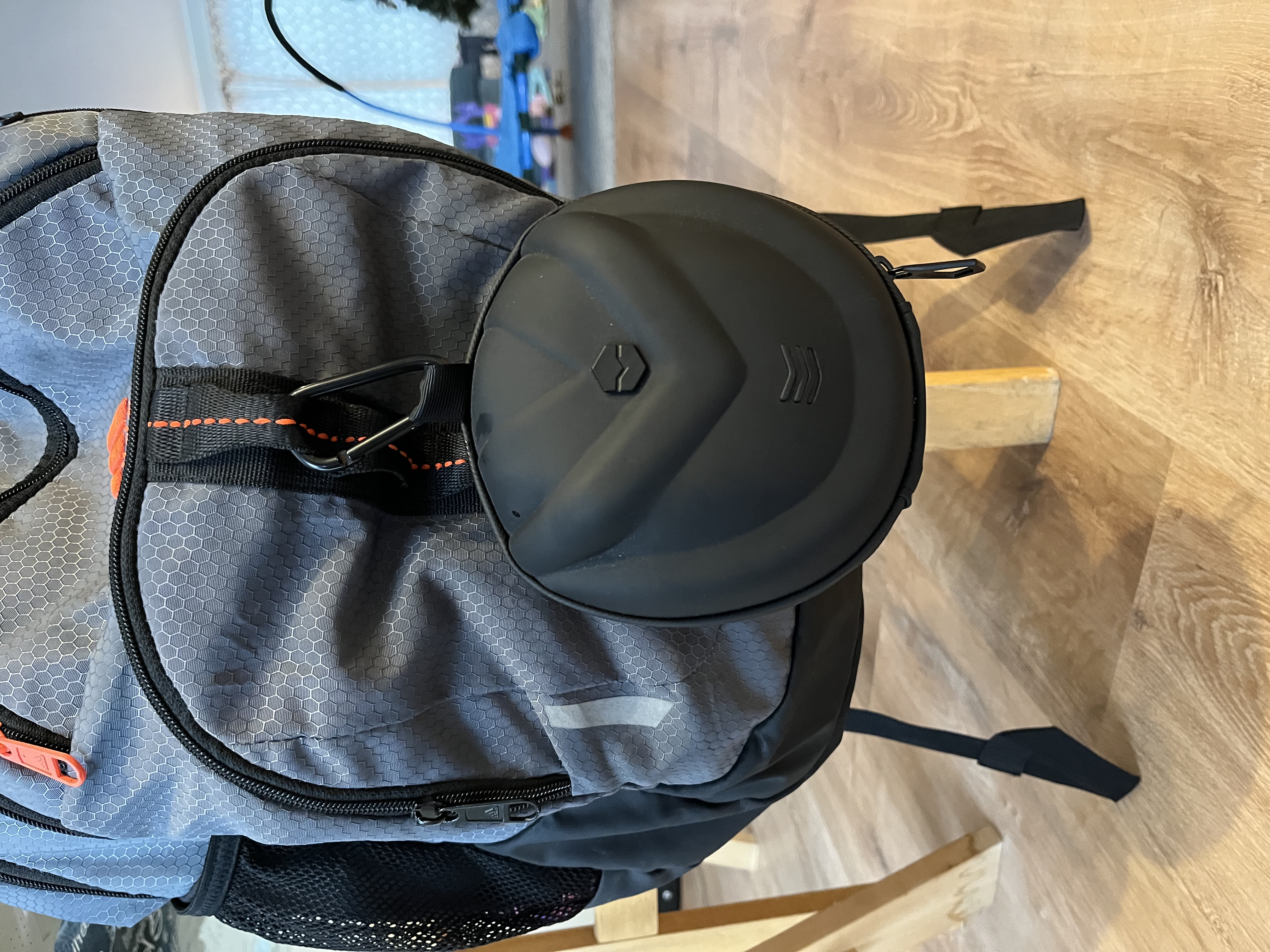 Comfort
With headphone comfort I have one question typically. Do they make my ears hot and do I want to take them off? With the new world of virtual work I have used many types of headsets and I cannot wait to get off a call because my ears are on fire. I used the Crossfade 3's for 3 straight hours multiple times during testing and my ears were warm but never hot were I wanted to take them off. So big check there.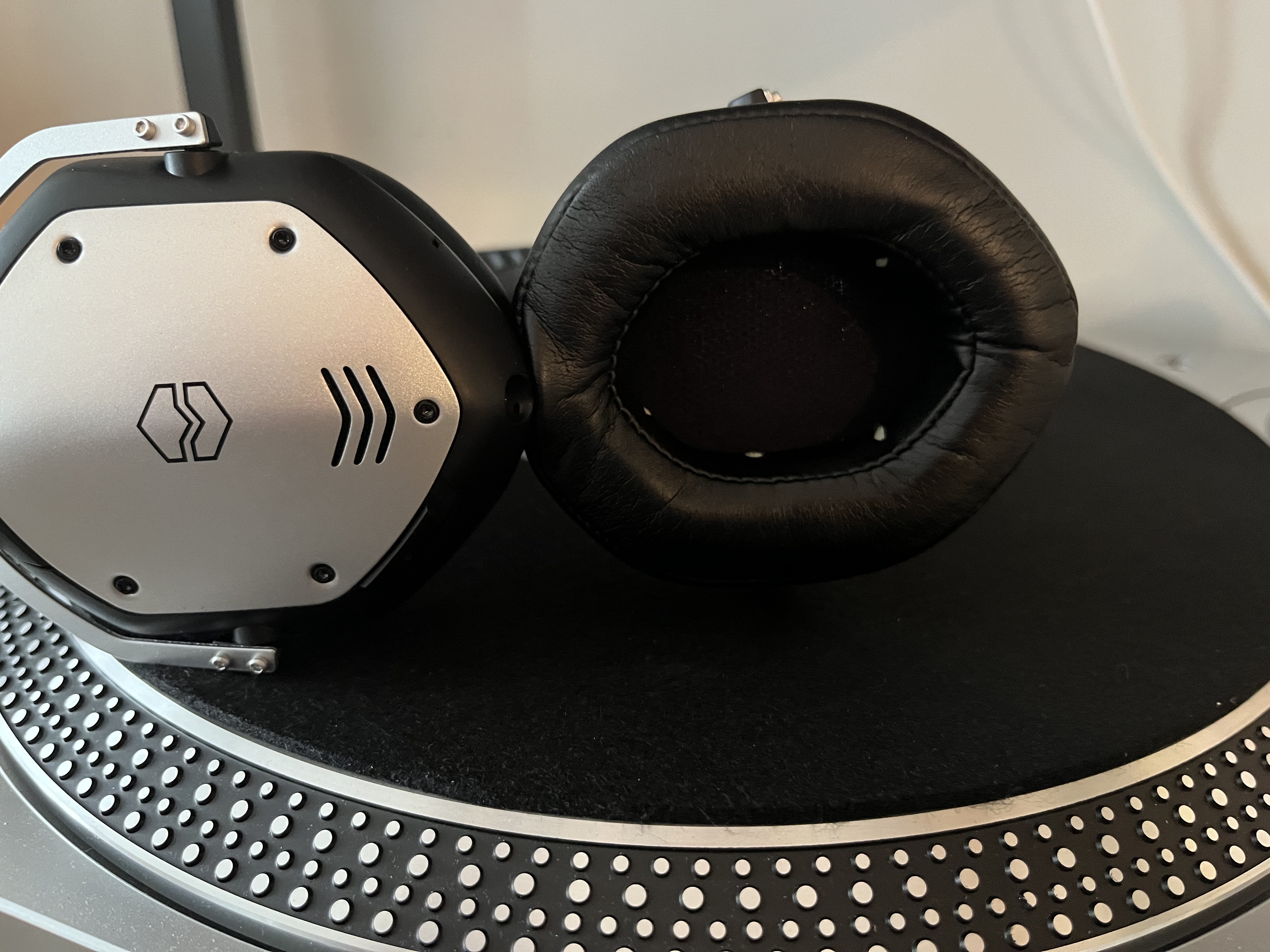 The leather wrapped memory foam on the ear pads and head band feels really nice and comfy. The metal infrastructure of the Crossfade 3 makes them have a very high end and durable feel to them. Like they aren't going to break like the other so called "high end" plastic headphones I've reviewed sitting at my desk right now, lol.
Sound
To be clear I am not some expert sound engineer. I have however listened to many speakers, headphones, and ear buds. I can say that the quality of sound the Crossfade 3 produces is high end. On songs with a little thumping bass you can feel it thump a little in your ear unlike other brands we've tested. That kind of made me say "Oh!". The sound is enveloping and balanced but not loud. And this is just on bluetooth mode. If you really want to up the sound game you can go hardwired in to get the CODECS quality sound. The specs on the speakers are on V-Moda's website.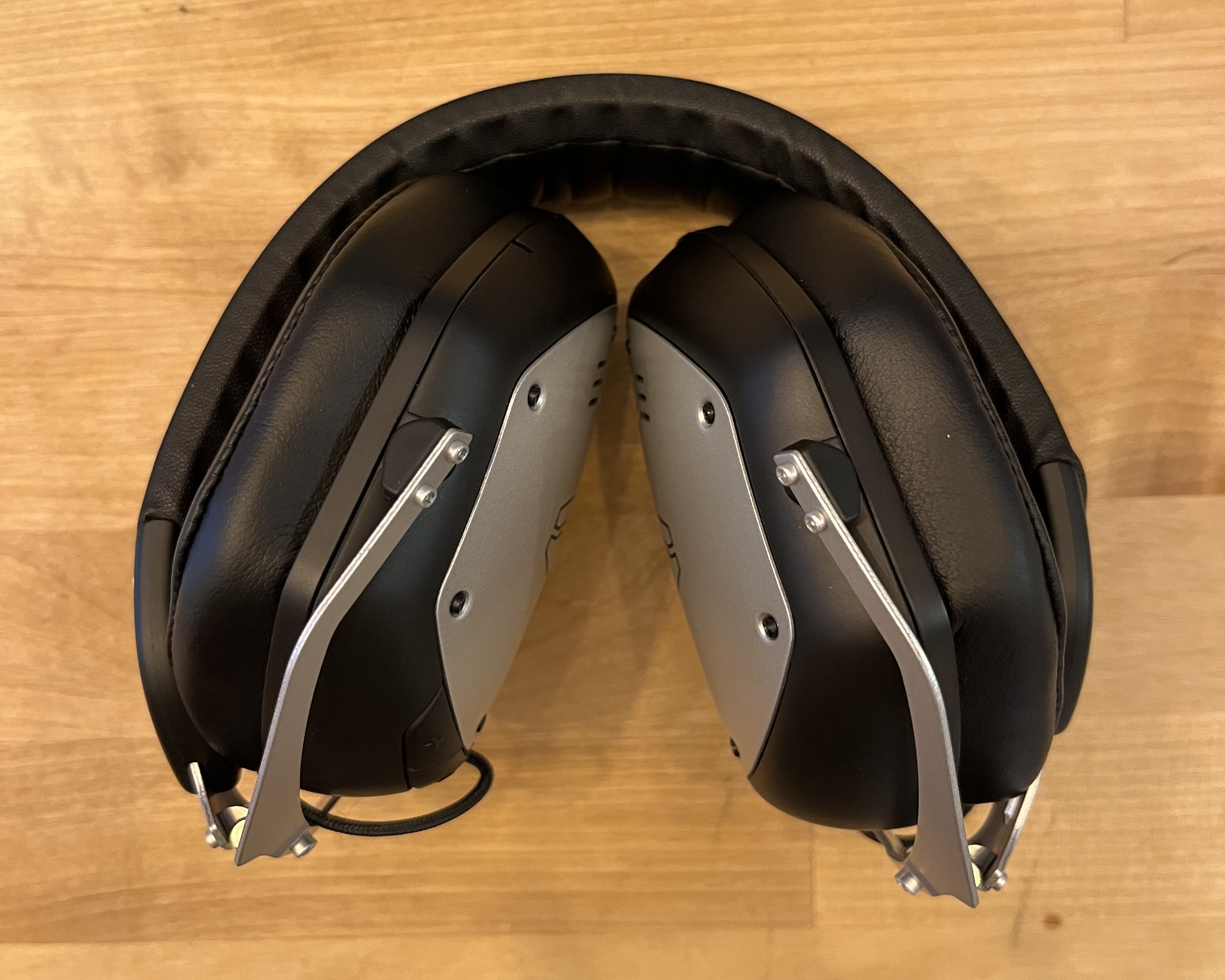 Noise Cancelling
The V-Moda reports the Crossfade 3 has passive noise cancelling properties. My opinion is there isn't much (if any) noise cancelling characteristics to these headphones. Which, for me is fine. I mean I couldn't clearly hear people talking or other noises, but I could for sure hear stuff going on around me while listening to my hardcore truck driving music. Plus, if someone wants to get my attention "I gots ta know"! Long story short, if you're looking for true noise cancelling headphones I would recommend you look for an upgrade to the V-Moda M-200 ANC's.
Bluetooth Connectivity
I am quite average when it comes to operating technology. So my opinion of how well a piece of technology is designed is based on if I can use it without reading the directions. That being said I had to look at the directions to not only turn the headphones on but also to figure out how to connect to my bluetooth device. So that is a ding for me. But, it's not difficult to do once you know.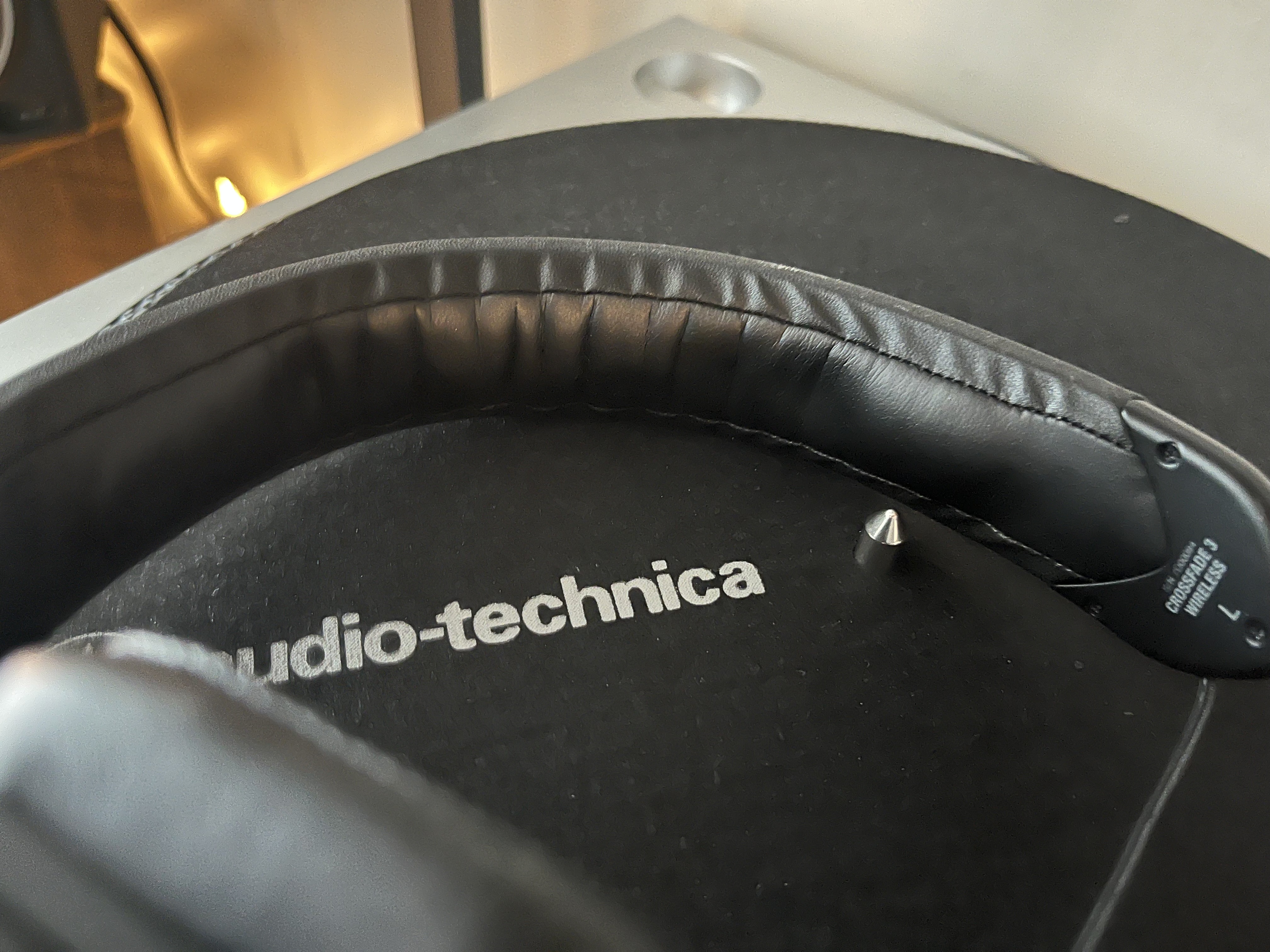 Bluetooth Range
I did multiple tests on the range of these headphones from the connected bluetooth device. I didn't expect the range to be very impressive because why would you need to be very far away from your music source. But, we test nonetheless. The range on the Crossfade 3 is super impressive! I measured a straight line unblocked distance of 100′!! More impressive was I took these into my concrete bunker of an office. Left my music source at my desk, left the room, walked two rooms over and through 2 sets of cinder block walls and steel doors the music was still playing fine! I was truly impressed.
Battery Performance / Charging
Charging of the Crossfade 3's did take awhile out of the box. I timed it at about 2 hours and 15 minutes. I will also say the amber colored charging LED indicator light is quite dim and I couldn't tell it was on or charging. I had to put my hands around the light source to make it darker to tell it was charging. Once it is fully charged the white colored LED illuminates and that was bright and easy to see.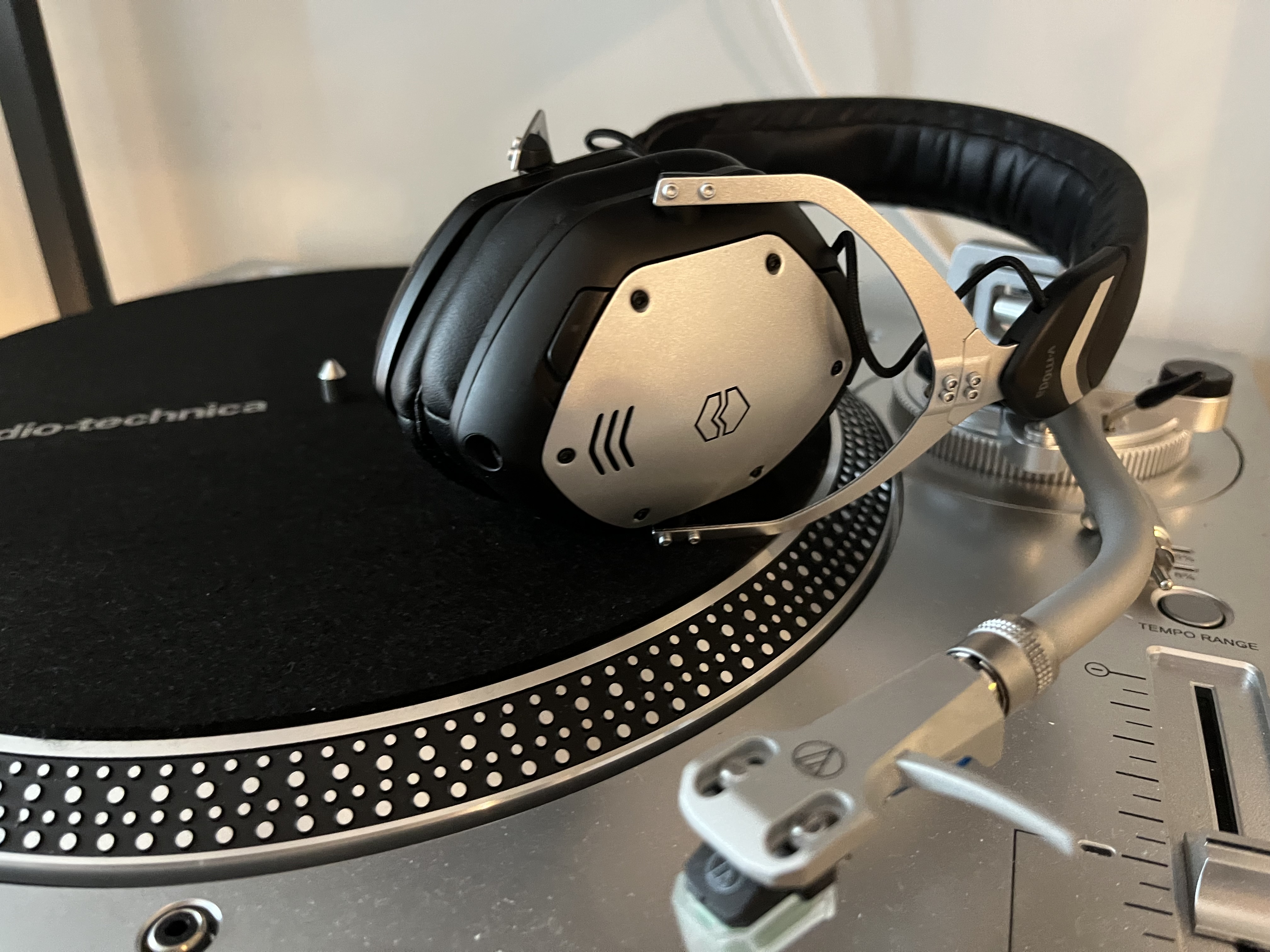 V-Moda reports you can get up to 30 hours of run time for that 2 hours of charging. How close did we get to that 30 hours? Well, in our real world un-scientific test we kept our iPhone at 50% volume and there was a several hour stint where the Crossfade 3 sat in my truck several hours at 5 degree temps which may have killed some battery life. That all being said we measured just over 19 hours of music time from the Crossfade 3. That's a long time if you ask me! I was impressed despite the 30 hour claim.
Overall
Vmoda's Crossfade 3 headphones are a very stylish, comfortable, long lasting way to get your favorite tunes into your ear holes. The Crossfade 3 provides premium levels of sound with a battery that makes you forget all about having to charge it. If bluetooth range is important to you then these are the ticket for you. With a price tag of $299 they aren't cheap. But if you want high level sound with a stylish look and constructed to last then I'd say pony up the bucks.
V-Moda Crossfade 3 Headphones
A high quality pair of bluetooth headphones.
Pros
Sound Quality
Style
Battery Life
Cons
Intuitive Bluetooth Connection
Charging Indication Not Clear