Launched in the 70s as a humble snowboard manufacturer poised to take on the world, 35 years later Burton is now a full-fledged lifestyle brand serving up everything from beer coolers to high-tech splitboards, and now their very own stand-alone line of apparel and bags… just in time for Fall 2014. The Burton Fall Collection of apparel and bags brings the hallmarks of its heritage together, blending quality, function and an unapologetic commitment to having fun. Recently we teamed up with our pals in Vermont to check out a selection of men's apparel from their newly released Fall Collection, including shirts, pants, hats annnnd – well, you see the picture below… basically we picked out apparel and gear that will make a statement this coming Fall.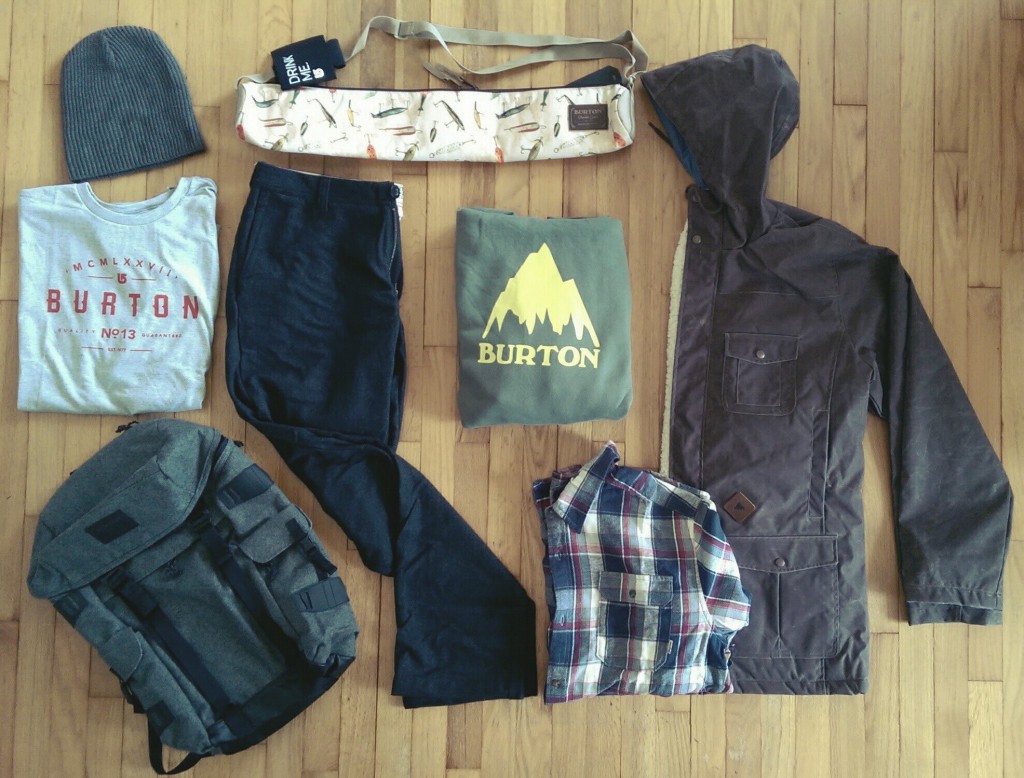 "At Burton we live by something called The Stance. At its core, it means that Burton is more than winter or a sport; it's an attitude, a mindset, and a culture. It also represents an unapologetic commitment to having fun. These values are reflected in everything we make. With 35 years of experience building the best products in the world, we also believe in quality, craftsmanship, and progression. Our NEW Fall 2014 men's, women's, and youth Apparel and Bags collection brings it all together—fit, fabrication, function and an uncompromised attention to detail, all combined with a healthy dose of attitude. It's not a reinvention of Burton, but a way to make it complete. At the end of the day, we are all riders. This is our common thread."
To see Burton's (Men's & Women's) Fall apparel and bags in-action, check out the embedded video below. If this doesn't get you hyped to bundle-up this Fall, you might not need a slap in the face!
Now that you've seen the collection we've put together from Burton, let's get down to business and break it down – piece by piece. Starting with one of our favorites, Burton's new Match Jacket.
Designed with a fully water-resistant waxed poly shell fabric, the Match sheds bad weather with traditional function, while the ultra warm Sherpa fleece body lining adds significant insulation from the elements. Four patch-on pockets with stealth side-entry access keep everyday items logically organized and easy to reach. Not to mention it's down right handsome.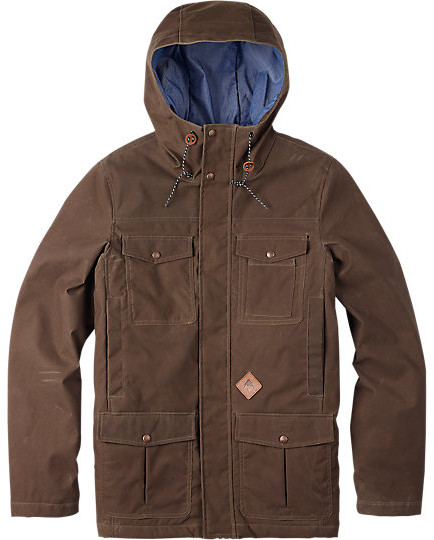 Key Features:
Patch-On Front Pockets with Additional Side Entry

Zipper Center Front with Stormflap

Sherpa Fleece Lined Body

High Handwarmer Pockets with Brushed Tricot Lining
Review Breakdown:

Comfort………….…..9
Design…………….….8.5
Durability……………8
Value……..………….9.5

Overall:  (35 out of 40) This jacket is one of the favorites among the men in our office. That super warm Sherpa lining is soft and ultra comfy. The entire jacket is extremely well made with high quality stitching throughout and durable fabric that can withstand the elements. In the few weeks we've been testing this jacket, it's saved me from two rain storms and kept me toasty on chilly nights by the camp fire. If you're looking for a stylish jacket to keep you warm this Fall and into the Winter – we highly recommend you try on the Match. It's a jacket you'll want to wear everywhere.
Noting says Fall quite like a flannel – and the Brighton from Burton is simply classic! Whether you're road tripping it with friends, working on the farm or heading out to the bar, this flannel doesn't discriminate.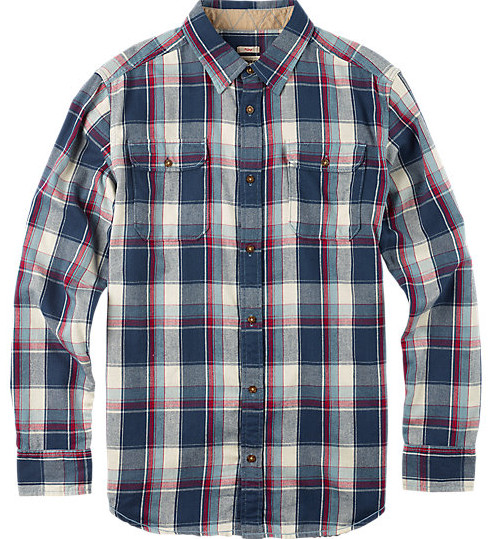 Key Features:
Dual Chest Pockets

100% Cotton
Center Button Up
Re-enforced Neck and Cuffs
Review Breakdown:

Comfort………….…..8
Design…………….….9
Durability……………8.5
Value……..………….8

Overall:  (33.5 out of 40) While this may appear to be your standard run-of-the-mill flannel shirt, the Brighton is impressive for its durability and comfort. Througout testing we managed to put a lot of hours on this flannel. It's one of those shirts you want to wear all of the time. It's comfy, warm and 100% ready for Fall. Pro Tip: after washing the  Brighton make sure to hang-dry to avoid shrinking. 
Back in the day, army surplus wool was the warmest, and pretty much only, winter option. But the more modern Burton Wool Pant sheds the surplus style for a super-warm winter pant that doesn't look like it just stepped off the front lines. A soft cotton short lining prevents itch in the most critical zones, while the zip fly provides a welcome relief from drafty button-up designs.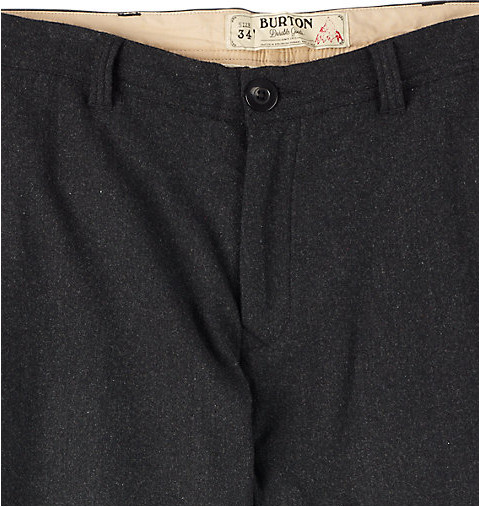 Key Features:
Anti-Itch Cotton Short Lining
Wool Construction
Zip Fly
Review Breakdown:

Comfort………….…..9
Design…………….….8
Durability……………8
Value……..………….8

Overall:  (33 out of 40) I don't think anyone's ever sold a pair of comfortable wool pants. As a kid I had several pairs and hated them all. To say I was skeptical going into this review would be an understatement, but when it was all said an done Burton has finally done it. They figured out how to ditch the itch and make a comfy pair of wool pants that look great and preform. Wool is one of the best insulators known to man and these slim fitting pants hit the mark. 
Basic Numeral Short Sleeve T Shirt
A trusty T Shirt is a must! Whether you're layering up this Fall or working on your farmer's tan, a comfy tee is standard issue in men's apparel.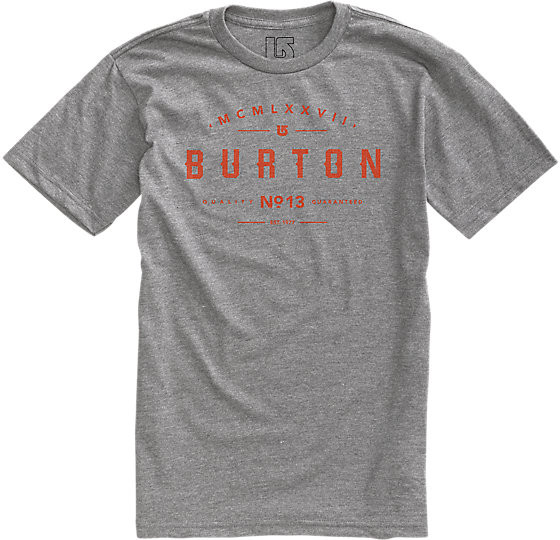 Key Features:
Tag-less
Cotton fabric

Regular fit

Bold Burton Text/Graphics
Review Breakdown:

Comfort………….…..9
Design…………….….9
Durability……………9
Value……..………….9
Overall:  (36 out of 40) Sporting the Burton name boldly across he chest, this tee lets you show off you're brand loyalty in style. While it might seem like just a billboard for Burton, this t shirt is actually super comfy, durable and comes in four colorways to fit your eye. They named it the "Basic" Numeral Short Sleeve and that's exactly what it is… BASIC, and that's what we love. There's no marketing tricks, fancy tech or space-age fabrics. It's a damn t shirt… what's not to like?
Classic Mountain Pullover Hoodie
Fall is a time for tailgating, bonfires and enjoying the great outdoors. If you live in L.A. tank-tops and boardshorts are the way to go, but if you live in the North, Midwest or east coast… well, then you're going to need to bundle up! It's about to get a little chilly. One of the most trusty pieces of clothing a man can own when the temps begin to drop is a hoodie. Burton makes a few, but we decided to try on the Classic Mountain version in the green and yellow colorway.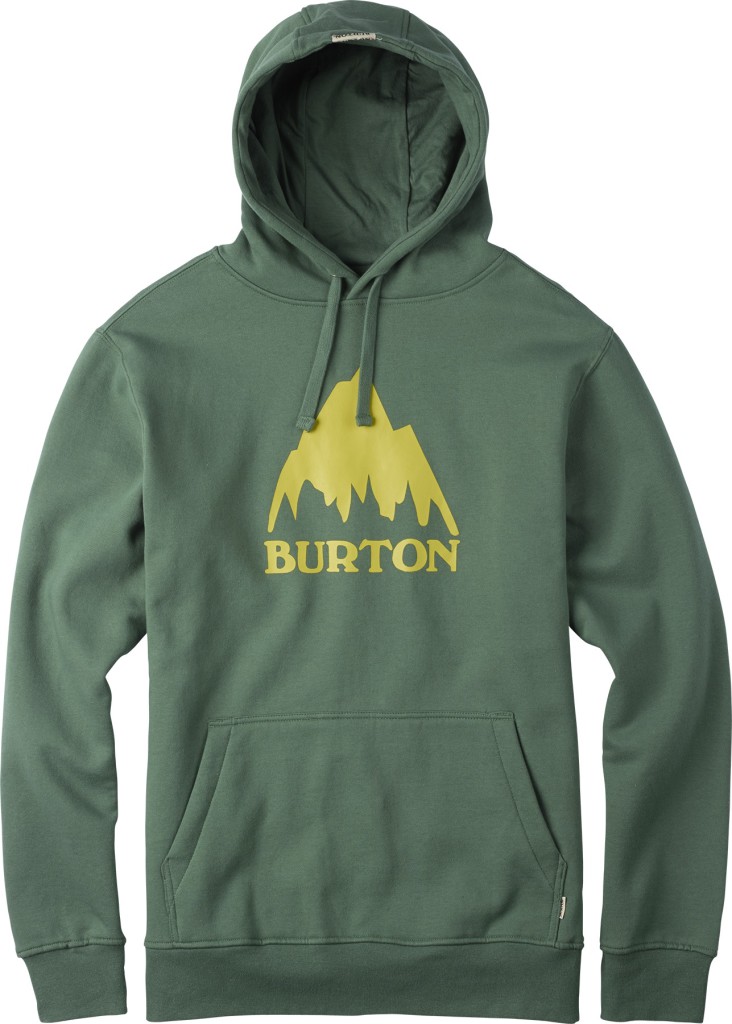 Key Features:
80% Cotton, 20% Polyester
Screen Print on Chest
Kangaroo Pocket with Interior Media Stash Pocket
Regular Fit
Review Breakdown:

Comfort………….…..10
Design…………….….9
Durability……………9
Value……..………….9
Overall:  (37 out of 40) This hoodie did not let us down! The mountain logo looks cool and all, but were the true value lies is in it's warmth and comfort. When the temps dip into the 60s, 50s and lower the Classic Mountain Hoodie is there to keep you warm. We found the inner lining to be super soft and unbelievably comfy. If there's one go-to hoodie in the closet for this reviewer this Fall you're looking at it! 
Say hello to the over-the-shoulder beer holder. A liquid lunch box that stores a vertical stack of cold ones in the insulated sleeve, plus a bonus can on the koozie-enhanced shoulder strap. This IS the beer cooler you never knew you needed!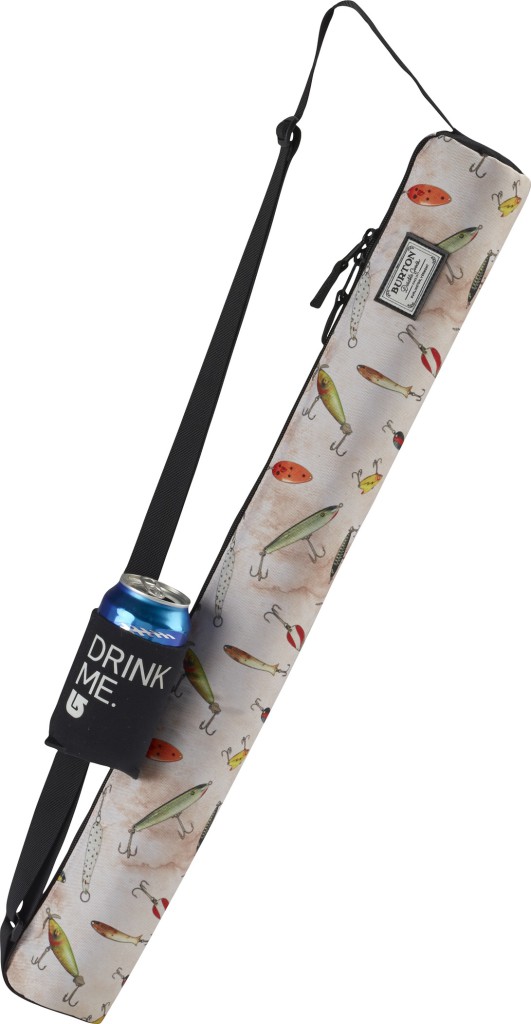 Key Features:
Insulated Foam Keeps Beer Cold
Adjustable Shoulder Strap
Burton Velcro Koozie
Available in Several Prints (love the fishing lure pattern!)
Review Breakdown:

Comfort………….…..9
Design…………….….10
Durability……………10
Value……..………….9
Overall:  (37 out of 40) After testing the Beeracuda for more than 3 weeks now, I'm not quite sure how I made it to my 30's without ever having one! The Beeracuda (single-barrel version) holds up to 5 cans of your favorite beer and keeps em' cold for a couple hours. The shoulder strap is adjustable and can be slung over your back making it ideal for hiking, riding, or absolutly ANYTHING else you might need to bring along a bunch of beers for.
Sure you could spend months weaving that homegrown cotton into a funky sack, but why not just throw your laptop, yoga mat, and more into the new Burton Annex Pack and get that rustic look right away? Flip up the expedition-inspired rucksack hood to securely stash your valuables, while tools and electronics all find a home in the multiple padded and fleece-lined pockets. The exterior features adjustable webbing straps that are perfect for last minute additions like spare layers or your ukulele.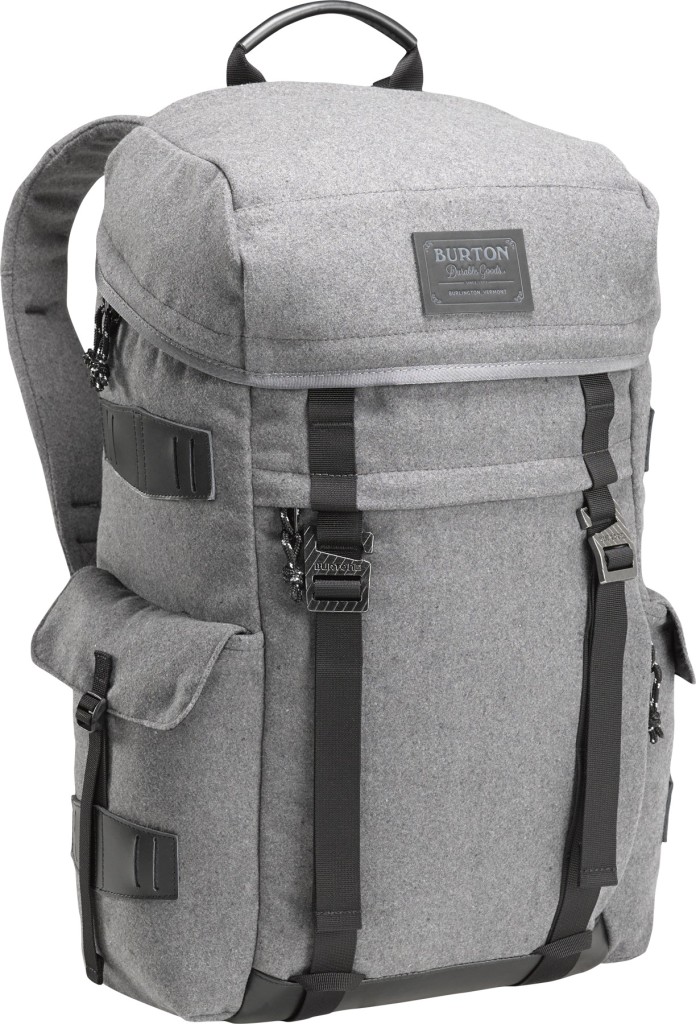 Key Features:
Padded Laptop Compartment
Accessory Pockets
Pocket Key Clip
Adjustable Webbing for Extra Gear
Review Breakdown:

Comfort………….…..8.5
Design…………….….9
Durability……………9
Value……..………….8
Overall:  (34.5 out of 40) Boasting 28 liters of capacity, and weighing in at only 2 lbs this pack can really haul some gear. What impressed us the most is the build quality. This pack is has some seriously heavy duty stitching and rugged hardware. Some of our favorite features include the leather accents, adjustable webbing which is great for securing gear on the outside of the pack as well as the inner organizational pockets. If you're carrying around a tablet, phone, laptop and all the accessories daily – this pack can handle it. Not to mention it's down right handsome!!
What collection for Fall would be complete without some headwear to cover your dome? Introducing Burton's All Day Long Beanie, a 100% Fine Knit Acrylic hat that not only keeps the heat in, but looks good while doin' it.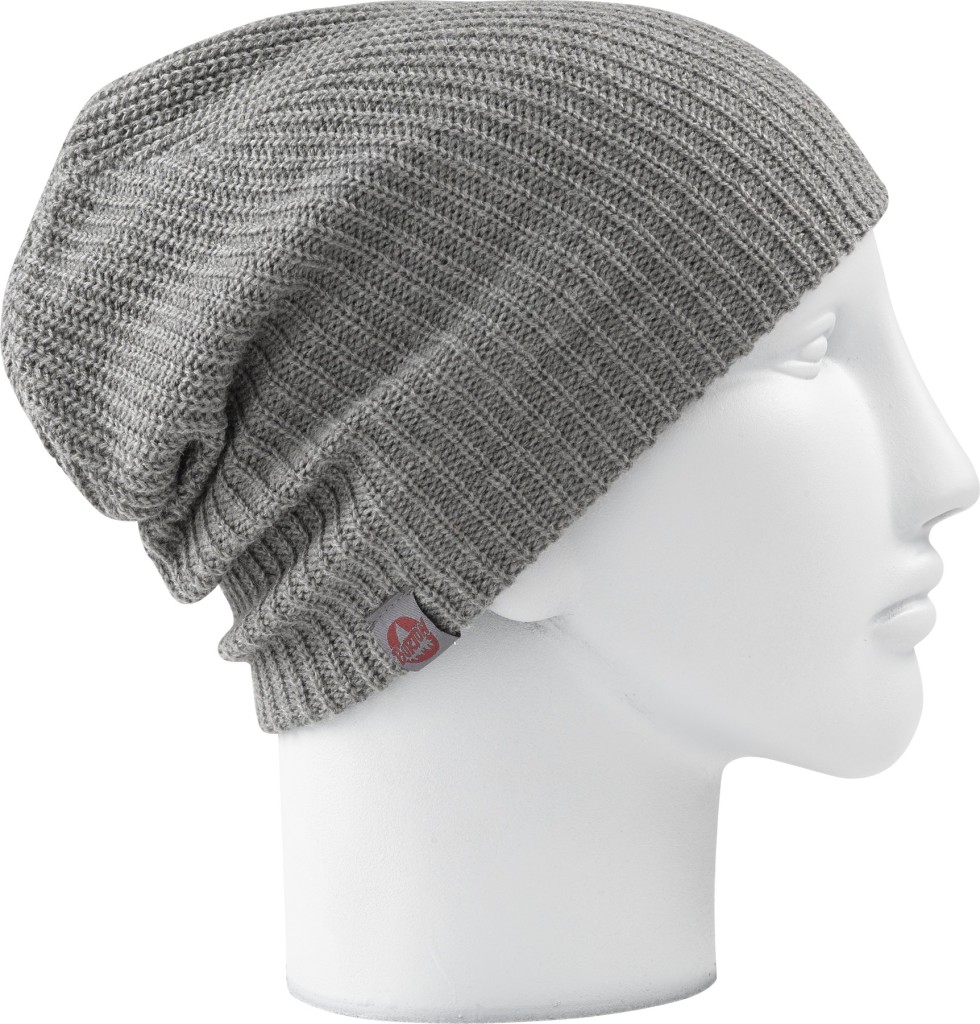 Key Features:
Ultra Stretchy
Available in 12 Colorways
Review Breakdown:

Comfort………….…..10
Design…………….….8
Durability……………9
Value……..………….10
Overall:  (37 out of 40) Some folks might find it hard to sit down and write a review about beanie, after all it's just a beanie… right? Well, yes… annnd no. You see a beanie needs to be a few things to grab our attention – including: warm, comfortable, stylish and affordable. All of which we're happy to report Burton's All Day Long Beanie has achieved. At just $15 it's a steal. And as the name might lead you to believe… it's comfy all day long!