This Spring we took a pilgrimage to golf's mecca; Myrtle Beach. Our goal was simple… escape Michigan's lingering frigid air and get some rounds of golf under our belt. With temps hovering in the mid to upper 70's in South Carolina, we were pumped to book some tee times and enjoy some R&R on and off the course. On our first leg of the trip we landed, jumped in the rental car and cruised over to our first stop… Pine Lakes CC.
Here's more than a few reasons why Pine Lakes and Myrtle Beach should be a destination for your next golf weekend getaway.
Pine Lakes Country Club

Par-70 – 6,675-yard – 134 slope
Dubbed "The Granddaddy," Pine Lakes CC is the oldest golf course in Myrtle Beach. Designed in 1927 and located less than half a mile from the ocean, Pine Lakes was originally designed as a 27-hole course by architect Robert White, first president of the PGA. The course has seen many revisions over the years and currently plays as an 18-hole par 70, featuring a fairly flat, yet exciting layout and challenging greens.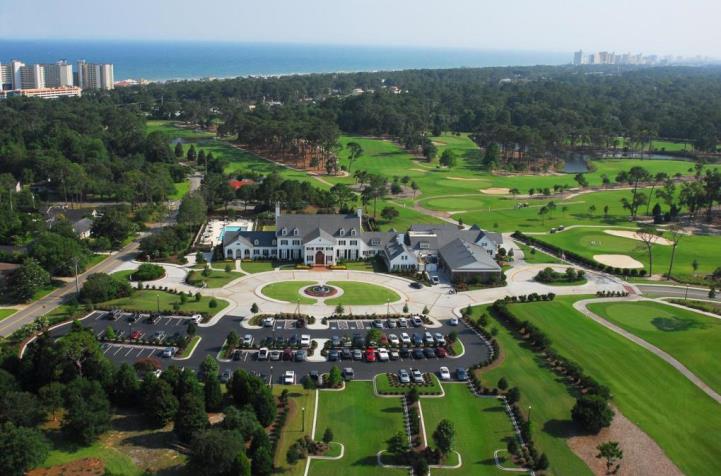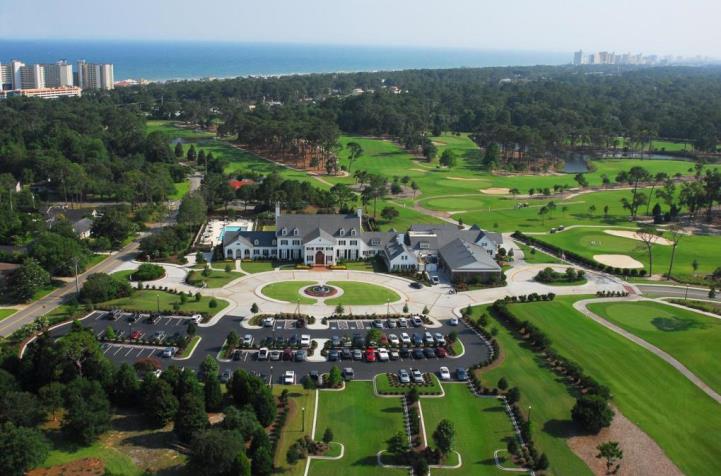 When you arrive at the course you are greeted by the massive plantation style club house. Get your camera ready! The fountain, lawns and landscaping are immaculate. The bag staff is welcoming and helpful. Inside the clubhouse, we weren't surprised by the old school wood decor – a tribute to the history of this club i'm sure. The property also houses the Myrtle Beach Golf Hall of Fame, which honors golfers and celebs like Dustin Johnson, Hootie and the Blowfish and more. Something else very interesting the clubhouse manager told us was that the idea of Sports Illustrated Magazine was conceived at Pine Lakes in 1954.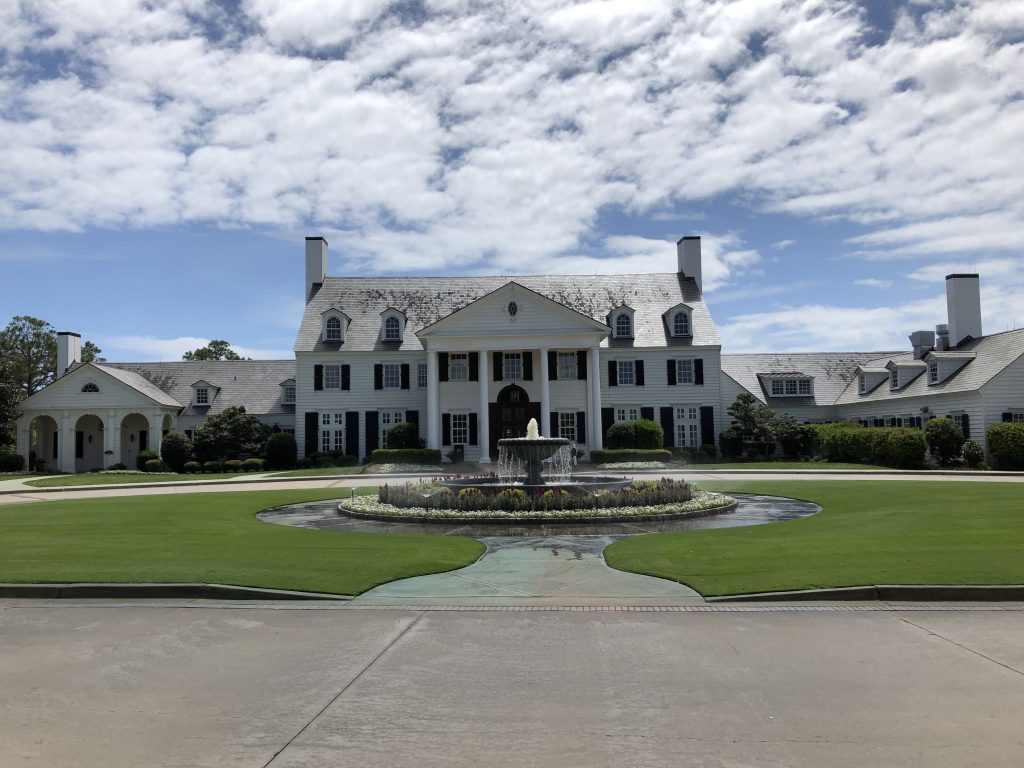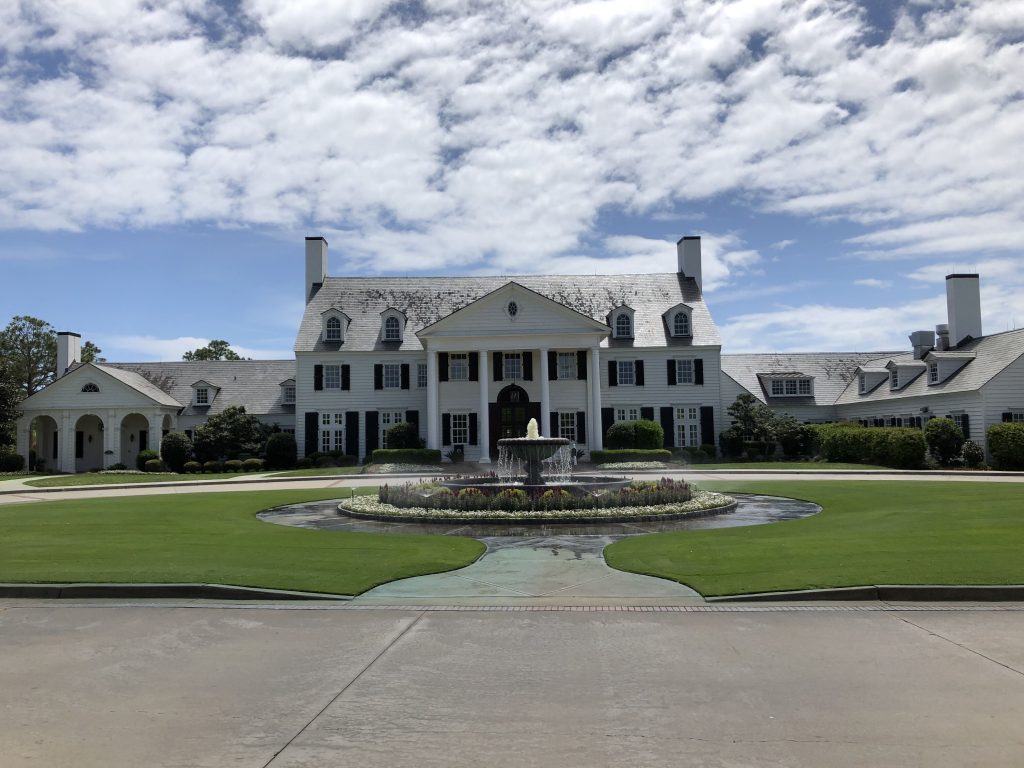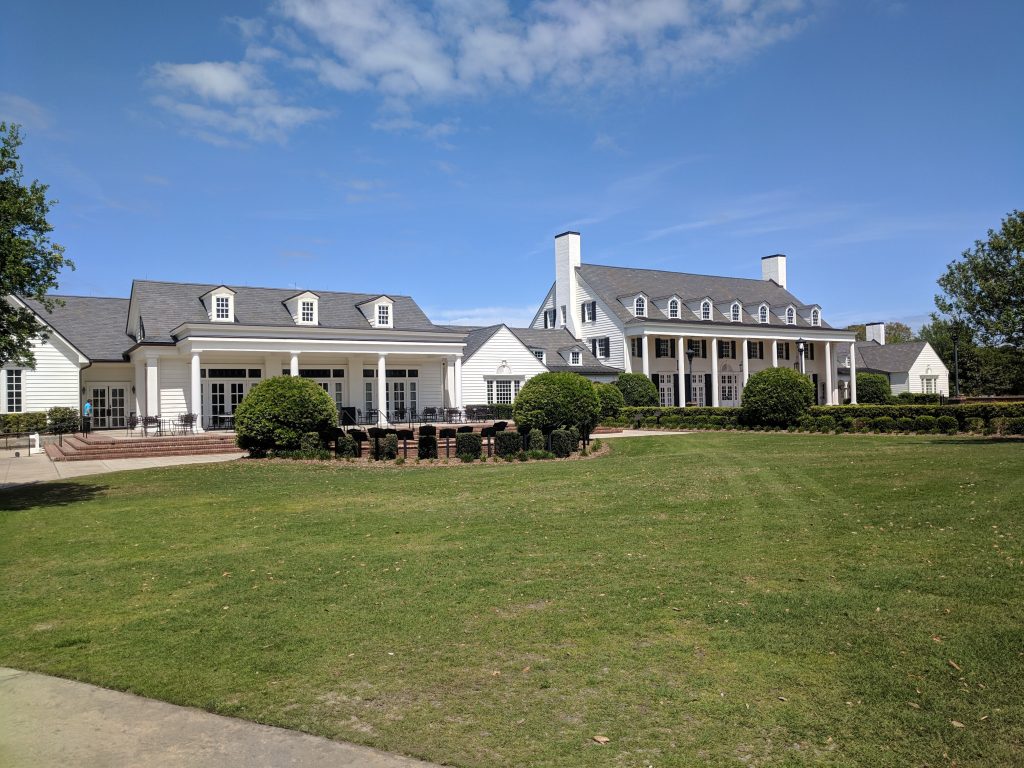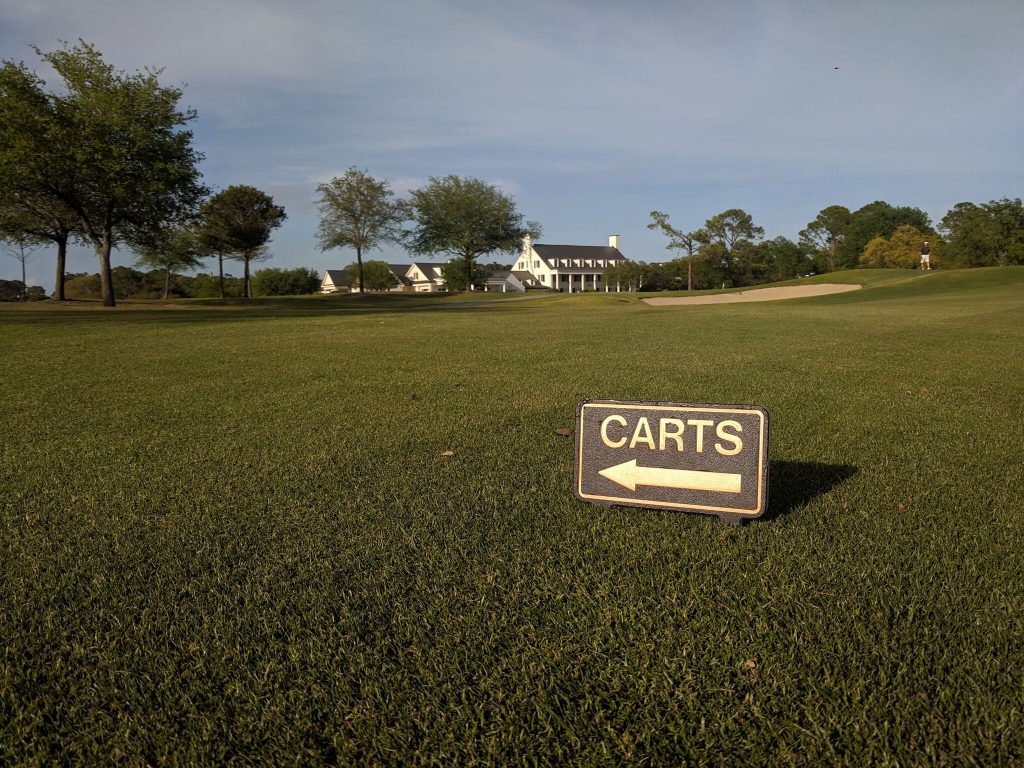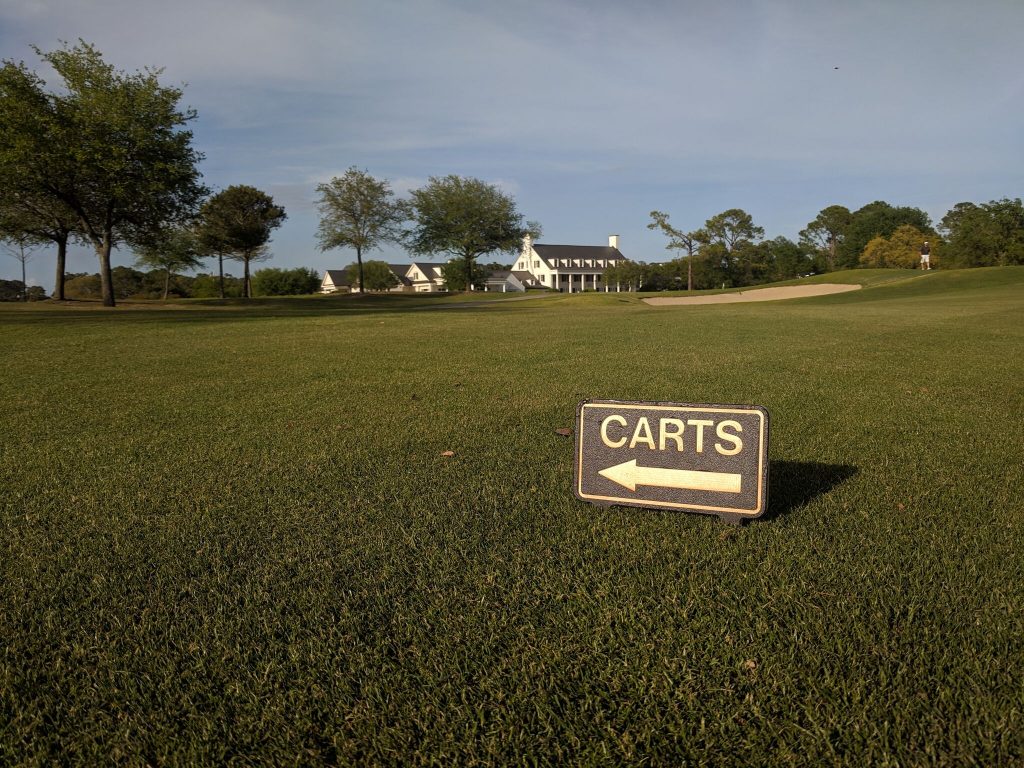 We ended up playing Pine Lakes CC after a half day of travel from Michigan and a 25 minute drive to the course from the airport. To say we were a little stiff is an understatement. Without much time for the driving range or practice green before our tee time, we were really pleased to find that the fairways were generous, the rough wasn't that rough at all and if you happen to miss right or left, there wasn't a whole lot of trouble.
A few memorable holes we have to talk about were #5, #9, #10 and #16.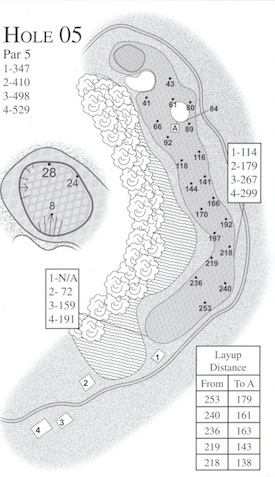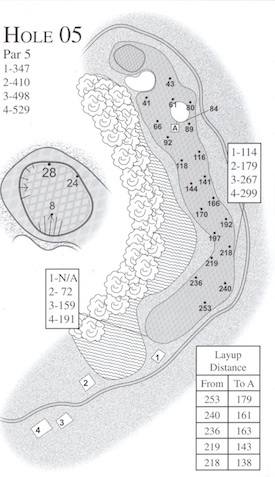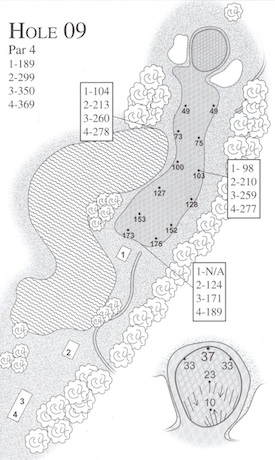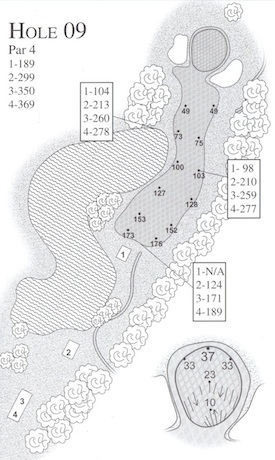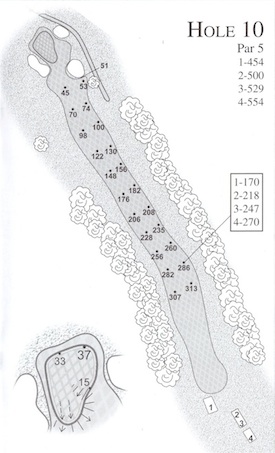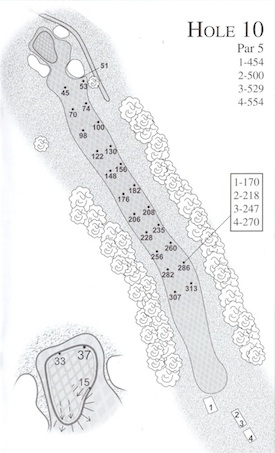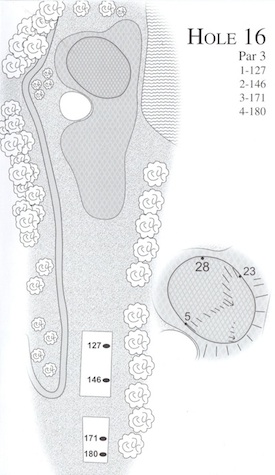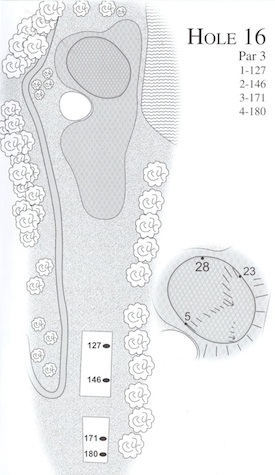 Hole #5 is a dogleg left par 5 that I almost eagled. This hole isn't the longest par five by any means, however a long, well placed tee shot and approach shot are critical. If you're able to poke one down the fairway 250 – 280 yards you should be able to reach the green in two shots and have a putt for eagle or birdie. However, depending on the wind, which is probably this course's best defense, this hole can play much longer. Luckily the wind was at my back making it much more scoreable.
The 9th hole was another favorite because I hit a bomb! That bomb faded on me, and then with a little help from the wind ended up going further right, landing between two trees in the pine-straw, but I managed to hoist a pitch shot from 66 yards on the green and sink a put for birdie.
Hole #10 is a challenging 554 yard par 5 that was straight into the wind which was blowing steady. This hole requires a long, straight drive and a smart layup or very well struck long iron or wood into an elevated green with well placed bunkers to have any chance a eagle or birdie. Sadly, a double bogie was all I could muster up on this challenging hole. I'd love to play it again without the wind.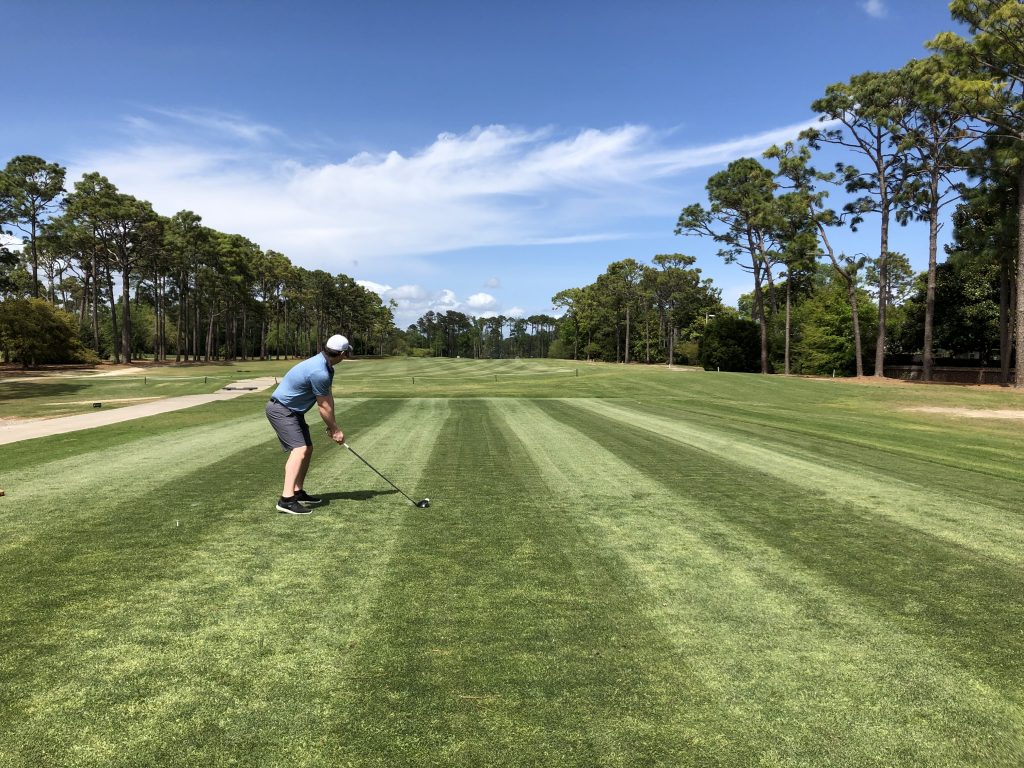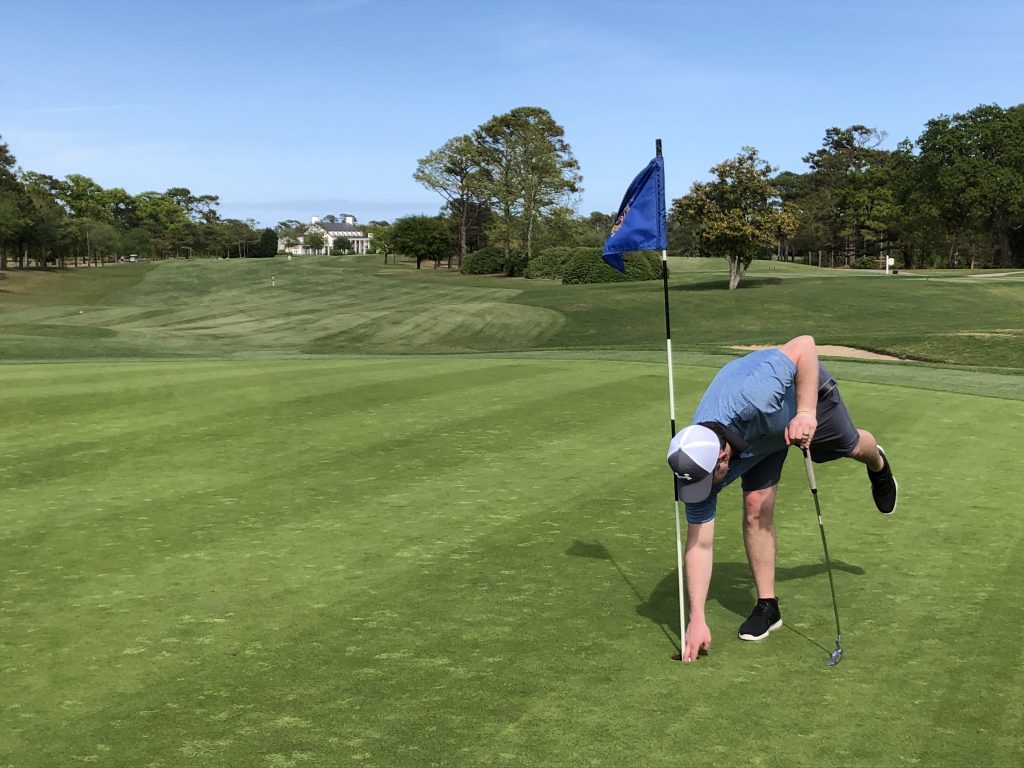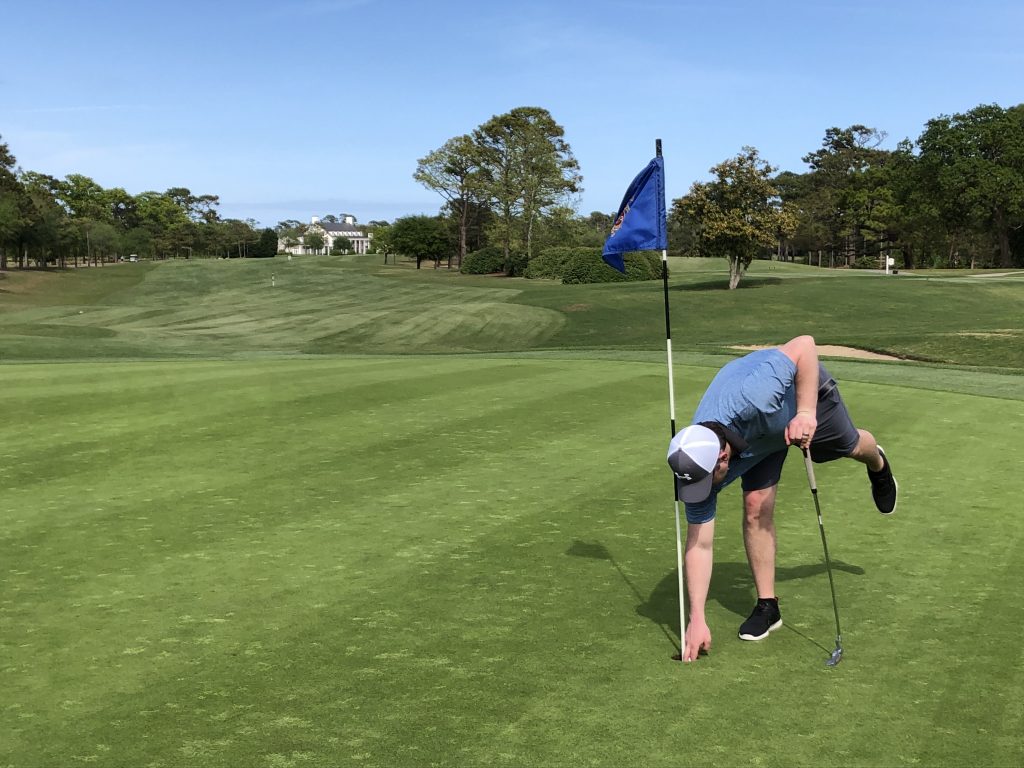 Another fun hole was #16. This par 3 is 180 yards with a two-tiered green that challenges you to go after the pin. The day we played the pin was tucked on the right side, nearly 6 paces from the rough which quickly dropped-off into the water. The left side of the green ungulates nearly 4 feet above the hole. Putting from over there is most certainly a 2 or 3 putt. Thankfully was able to land my ball on the right side bottom tier roughly 11 feet from the hole and two putt for par.
While those are some memorable holes from our round at Pine Lakes Country Club, the whole course is really taken care of, the fairways are lush and the scenery is fantastic. Not to mention the staff is fantastic! If you have an opportunity to visit Myrtle Beach in the near future we highly recommend lining up a tee-time at "The Grandaddy." With rates starting at $62, this track will not disappoint.