I've had the opportunity to ride Cannondale's Habit 3 for just about 3 months, and it has been nothing short of a blast. Cannondale relaunched the Habit line of bikes for the 2023 mountain bike season with the goal of delivering an all-around lighter, more capable, and more fun lineup of trail bikes.
The Habit line has been redesigned with fun in mind, whether you're a flow seeker or thrill seeker, there's a Habit for you. This review will focus on the shorter travel version with 140mm of travel up front and 130mm out back. Cannondale rounded out the line with The Habit LT, which is a slightly longer travel version equipped with 150mm up front and 140mm out back. 
Speaking of flow seeking, let's find the reading flow and dig into this review!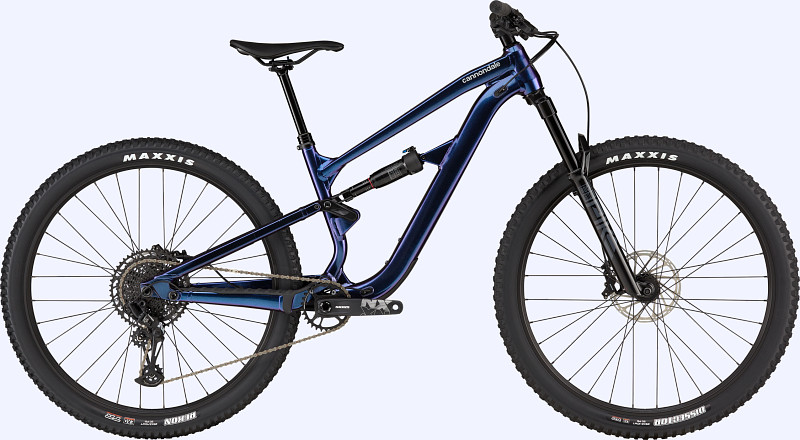 Cannondale Habit 3 Key Features
SmartForm C1 Alloy Frame

SRAM NX Eagle 12-speed drivetrain

SRAM universal derailleur hanger

Rockshox Pike 140mm fork

Rockshox Deluxe Select+ shock

SRAM G2 R 4-piston hydraulic discs

TranzX dropper post

Head tube angle of 65.5°

Seat tube set at 77.5°

29" wheels w/ 55mm chain line standard
Cannondale Habit 3 Review Breakdown
Design
"A trail mountain bike that is primed for grinding climbs, mashing flats, and ripping descents. One for all, and all for fun!" – Cannondale.com
As mentioned in the intro, when bringing the Habit back into its lineup, Cannondale focused on striking the balance between fun, performance, and familiar, simplified maintenance.
From the factory, the Habit 3 is spec'd to have an absolute blast in the dirt. It is lighter than its predecessor in both frame and componentry. It also takes advantage of Cannondale's Proportional Response, which is Cannondale's innovative size-specific design. This design process is what makes Habit so special – as bikes get bigger, chainstays lengthen and pivot points change to keep the rider centered over the bike while delivering the best possible suspension response, regardless of rider or bike size. 
For maintenance and repairability, Cannondale kept Habit simple and familiar. Threaded bottom bracket, SRAM's universal derailleur hanger, standard shock mount, internal cable routing, and an updated 55mm chain line standard for tire clearance. Add all these up and what do you get? An easier-to-service, easier-to-love rig.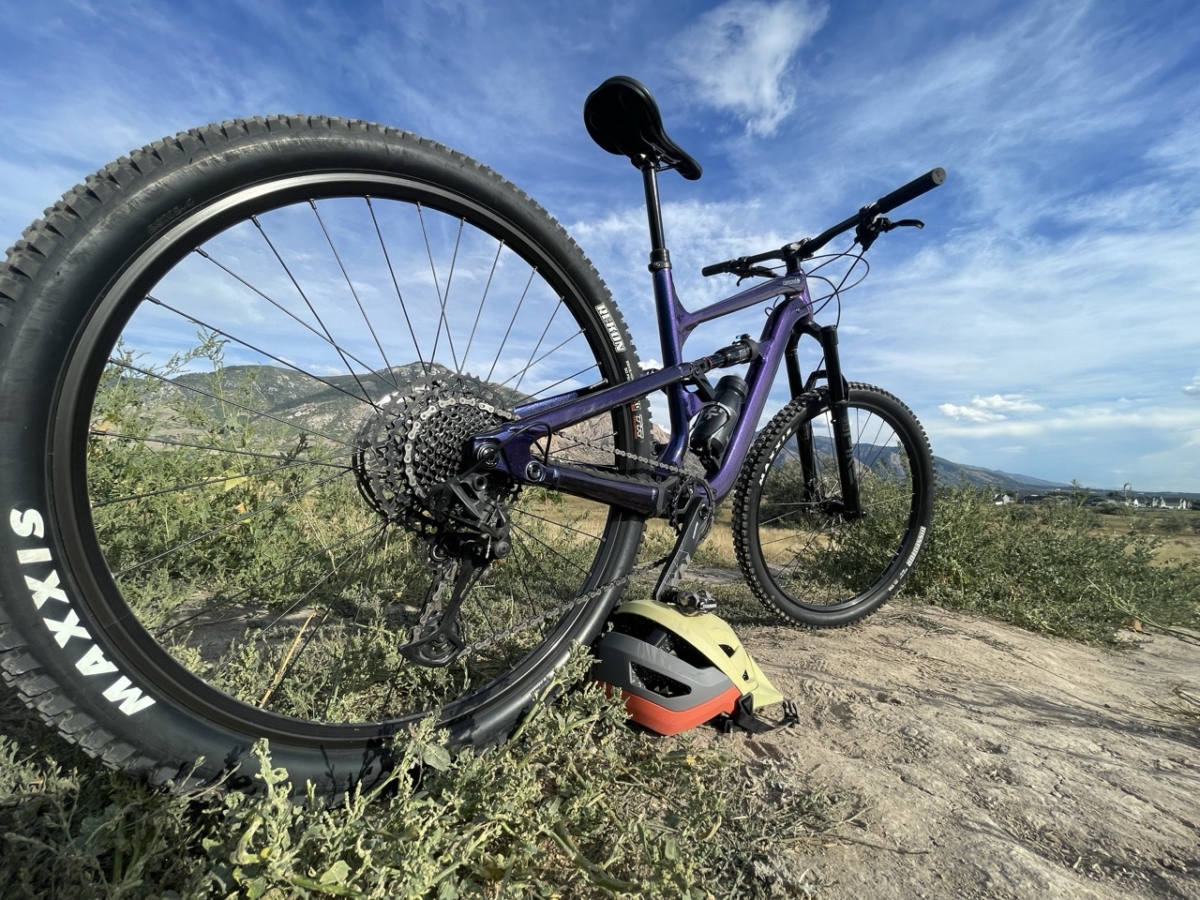 For more on Habit's relaunch design, take a few minutes to watch this video from our friends at Cannondale.
Ride Characteristics
One of the first things I noticed about the new Habit was how predictable peddling felt. Even without locking out the rear shock, I noticed I really had to lay down the power to notice any pedal bob. 
The next thing I noticed was how comfortable and at home Habit felt across use cases. Whether I was mashing around my neighborhood getting used to Habit, climbing one of our many gorgeous trails in Utah, or shredding back down while jumping, ripping turns, and whooping my way back down, Habit was grounded and reliable.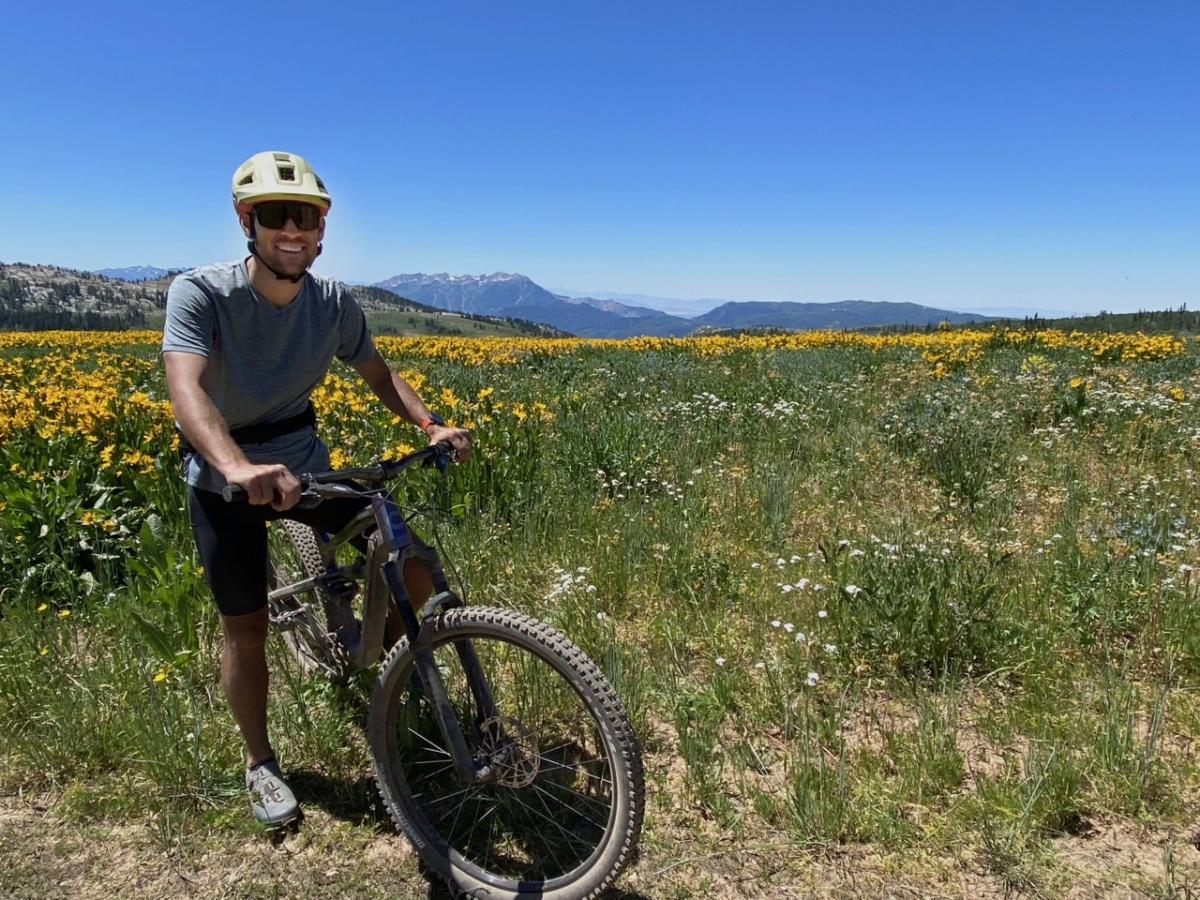 To some, grounded might sound boring, but to me – a solidly intermediate rider – it was confidence-inspiring. I found myself pushing harder and faster each time I repeated a trail segment. The more I leaned into Habit's capable, balanced ride, the bigger I smiled.
Climbing
As I noted above, I found climbing to be a pleasant experience on Habit. I noticed other bikes require more calculated power delivery than Habit. With Habit, I felt connected with the trail while climbing. Locking out the rear shock really enhanced the power pushing on longer, non-technical climbs, but if I forgot to do so, pedaling was still plenty efficient. Habit's 29" wheel setup also made it easy to roll over obstacles and keep moving.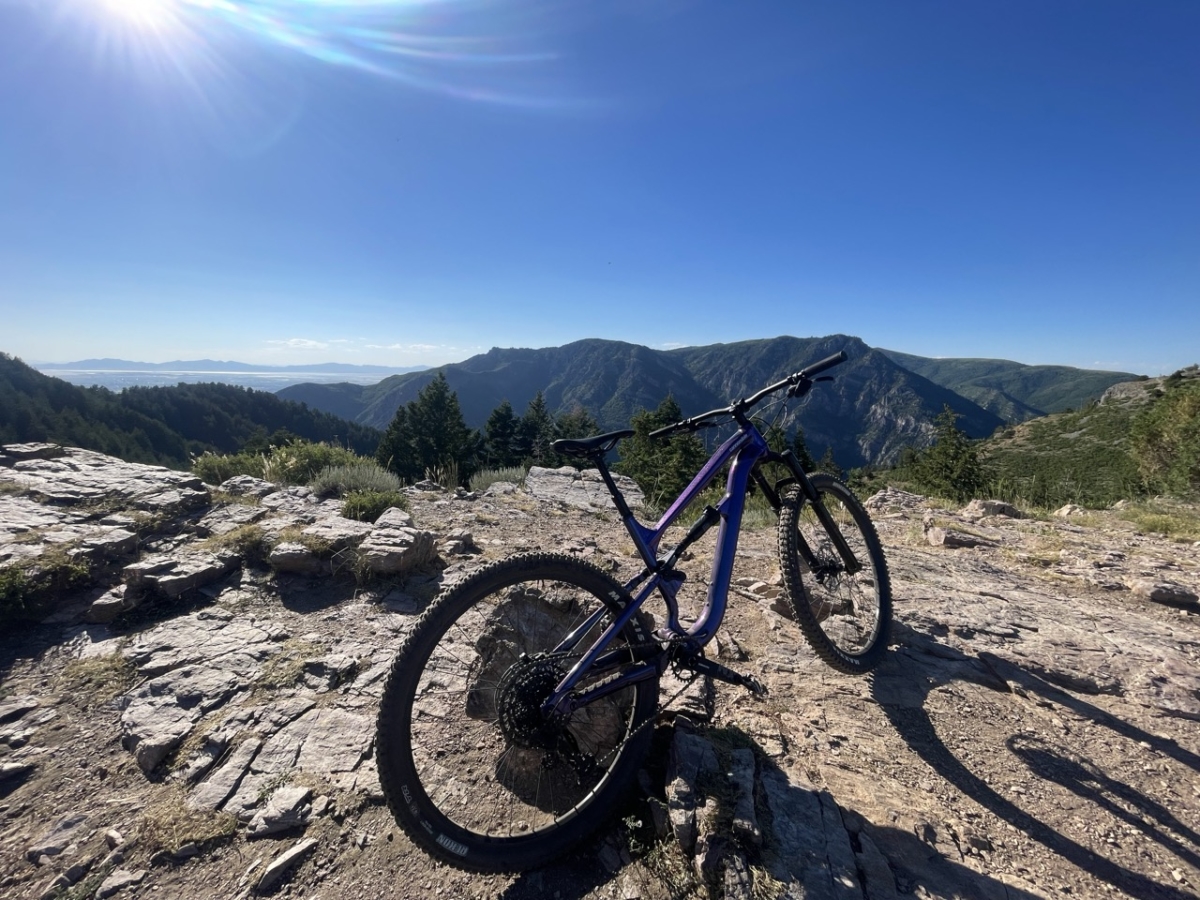 That said, where I felt a little less at home was in more technical, punchy climbs. Habit felt a little more predictable on rider-smoothed singletrack than rocky, rooty climbs… But that might be an indicator of my riding skill, not Habit. So take that with a grain of salt.
Descending
Wowee, did Cannondale deliver their "fun" goal here! I rode just about everything Utah has to offer with the Habit. From fast, flowy singletrack, to unstable rocky segments, to full-on downhill trails at Snowbasin Ski Resort.
Snowbasin's downhill trails were the only place I was drooling over more travel. Maybe I should review the LT next… 😀Snowbasin's trails are noticeably more rough than others in the area. That said, it wasn't impossible nor was it not fun! I was speed-limited, but was not fun-limited! For everything else I rode around Utah, Habit was just about perfect. There's the right amount of travel to take some smaller jumps and drops, but not enough travel to get overconfident – the right place for me as an intermediate rider.
My favorite part about Habit is that it felt like it wanted to go fast. Whether it was user error tweaking suspension setup, or Habit's design, I found it to be most comfortable at speed. It was stable and predictable, all while handling chatter and small bumps to my liking. The more time I spent with Habit, the more I liked it – and I am not just saying that to make my friends at Cannondale happy. It is a phenomenally fun bike that helped me build confidence, ride faster, and push myself.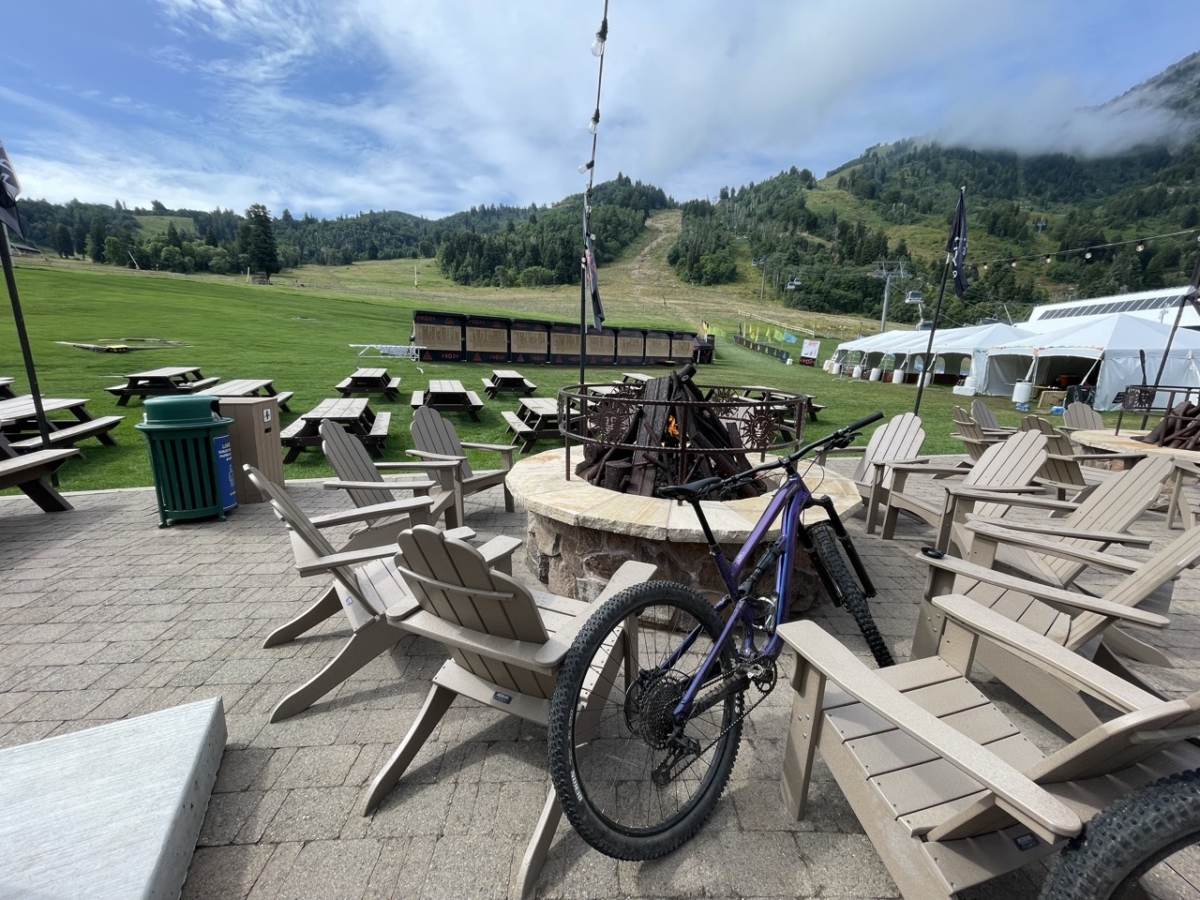 Componentry
I have been riding the Habit 3, which is spec'd on the higher end of entry-level. I am sure some folks would argue with me, but to me, The Habit 3 is well equipped with everything you need to have a blast on the trails. Those out there looking for more should focus on building their endurance and skill more than shedding weight!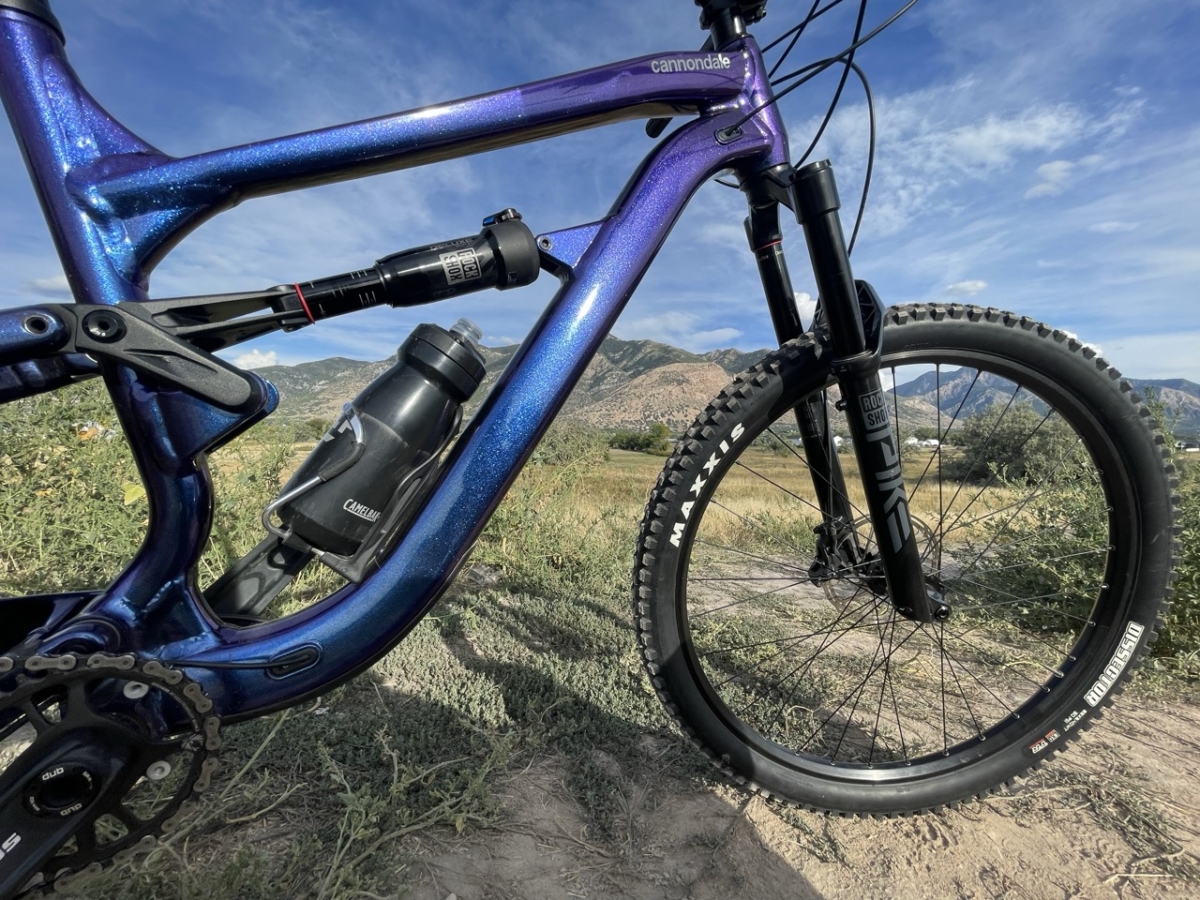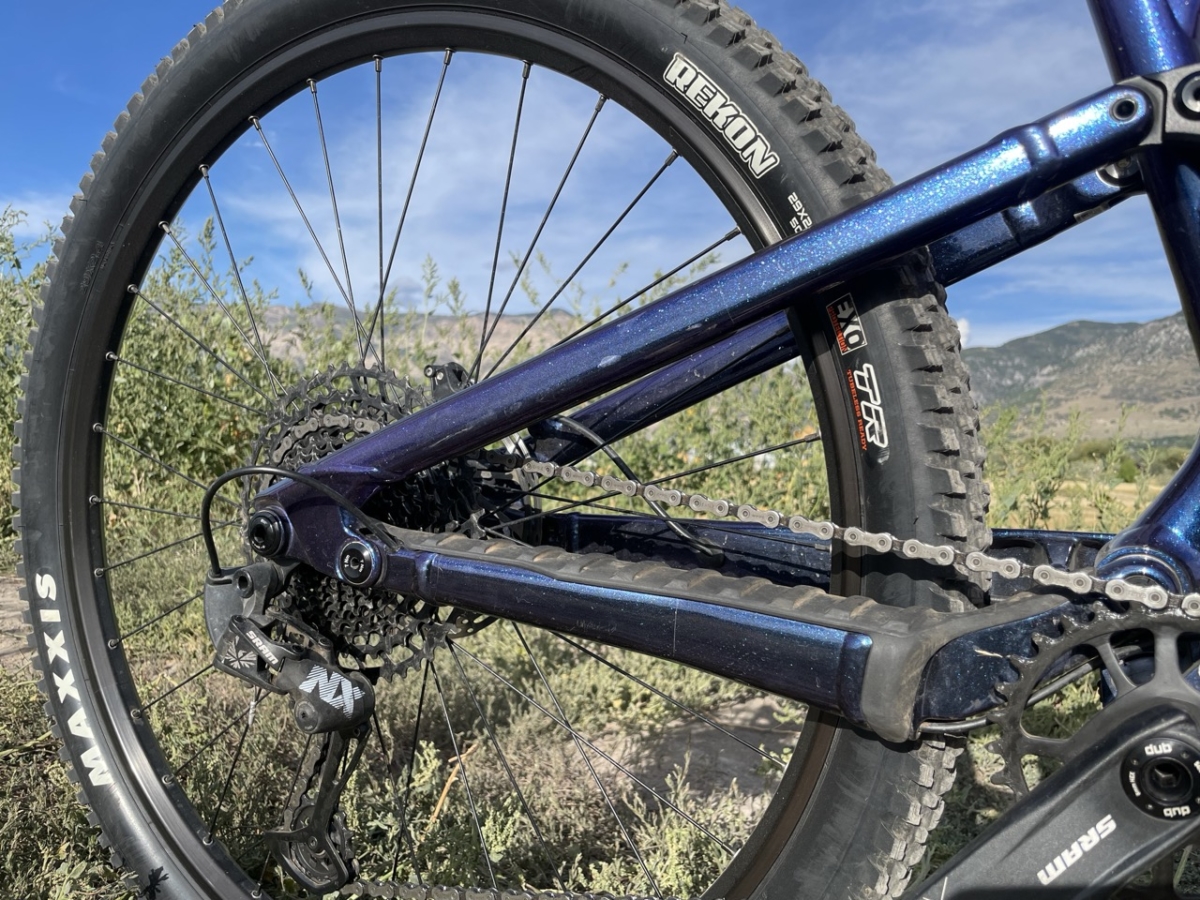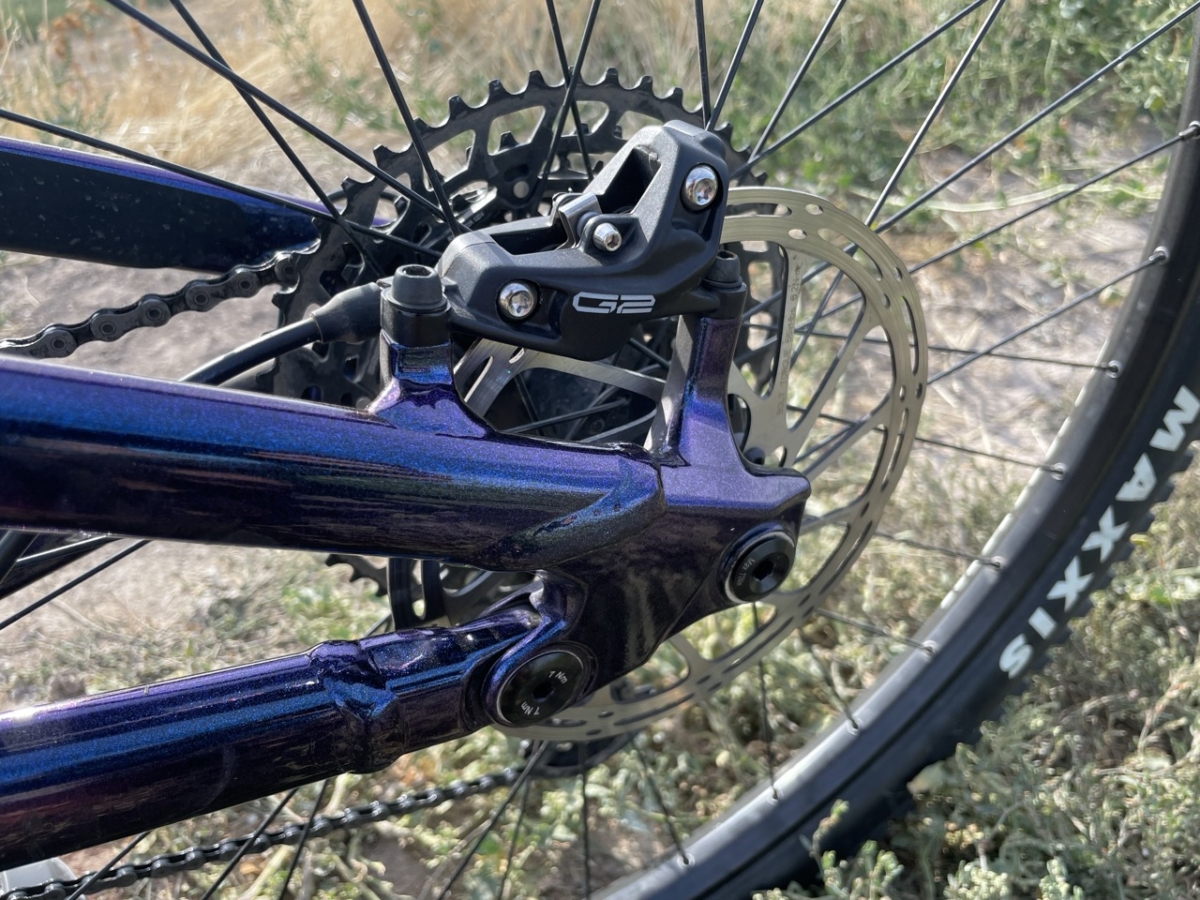 The NX Eagle drivetrain shifted quickly enough for my needs and dependably changed gears. The RockShox Pike fork handled everything I threw at it and wanted more all while behaving under breaking load – I've ridden forks that got a lot more squirrely under hard braking. The RockShox Deluxe Select+ shock locked out nicely for climbing, and did a great job keeping the bike connected to the dirt. The SRAM G2 R 4-piston hydraulic discs could lock up the rear tire for a slide at my wish, but overall were the most underwhelming part of the componentry in my opinion. The braking was inconsistent, but I did like the customizable lever throw. The Tranz-x dropper post worked and was a welcomed addition from the factory.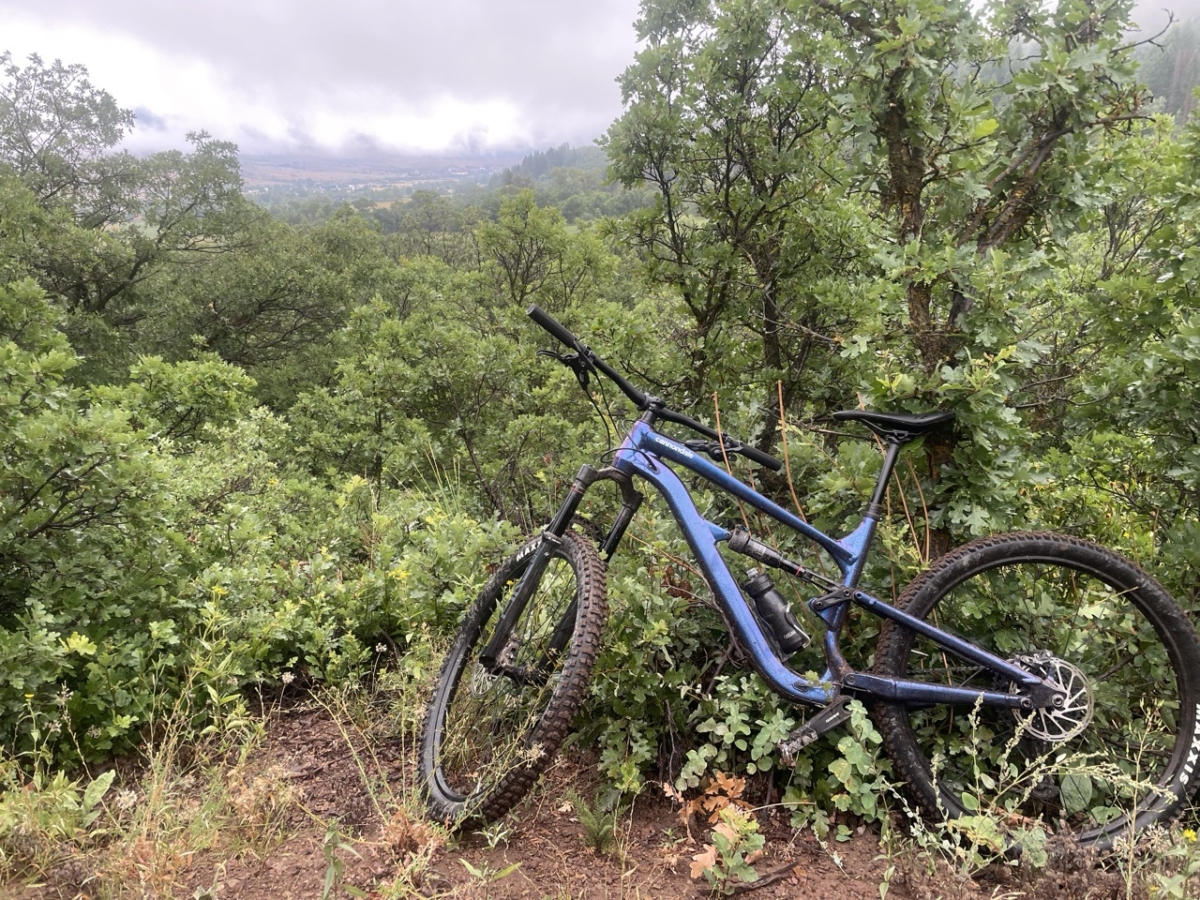 Like I said, the Habit 3 is ready to rip. Everyone has their opinions on components, and that's why Cannondale kept the Habit familiar. You can customize it however you like and fit a wide range of components to make you happy!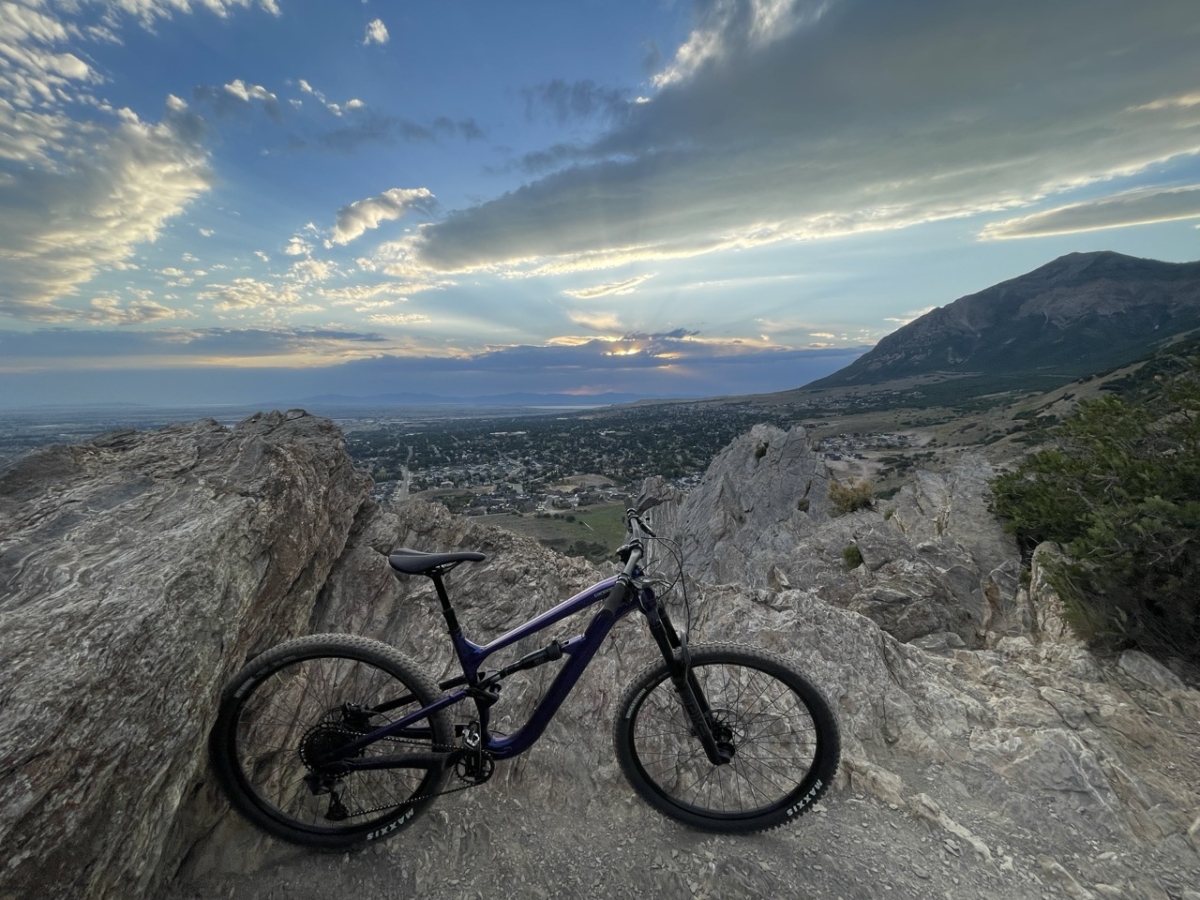 Value
At $3,325, the Cannondale Habit is solidly out of beginner-budget territory. What you pay for here is Cannondale's unique, size-specific frame design approach aimed at keeping the riding experience consistent for all sized riders and a balanced, predictable ride ready for all 'da trails. 
For that price, you also get a well-equipped bike that could keep most riders happy as it ships for a few years. When you're ready for a change, Cannondale designed Habit to be easily customized, repaired, and rebuilt – what more could you ask for?
If you're looking for your first "real" mountain bike, the Habit is an excellent all-arounder that will crush 80% of the average rider's trails confidently. 
If you're looking to replace your current "real" mountain bike with modern geometry, updated components, and a lighter ride, you'll be equally as happy. 
If you're looking for a lighter, higher-spec'd ripper… move one step up and check out the Habit  Carbon 1 or 2. Same concept, but Carbon. Duh. 
If you're fancy, check out the Habit Carbon LTD… you know it's more bike than you need, but come on… It has SRAM XO Eagle Transmission!