Super73 offers several amazing series of electric bikes that blend vintage aesthetics with modern technology, creating a unique and stylish ride. With their powerful electric motors, robust builds, and thoughtful designs, Super73 bikes offer an exciting commuting and recreational option for urban explorers and adventure enthusiasts alike. We got our hands on the Super73-S2 and the Super73-ZX. For 3 weeks we tested these bikes and both exceeded our expectations.
Super73-S2 Key Features: 
28mph Top Speed
4 Pedal Assist modes
40-75 Mile Battery Range
750W Nominal Motor
Adjustable front suspension
BDGR tires
Removable Battery
Smart Display & Compatible App
6-7 hrs Charge Time
Thumb Throttle
No license, registration, or insurance required
Super73-ZX Key Features:

28mph Top Speed
4 Pedal Assist modes
35-50 Mile Battery Range
600W Nominal Motor
LZRD tires
Removable Battery
Smart Display & Compatible App
6-7 hrs Charge Time
Thumb Throttle
No license, registration, or insurance required
Design & Build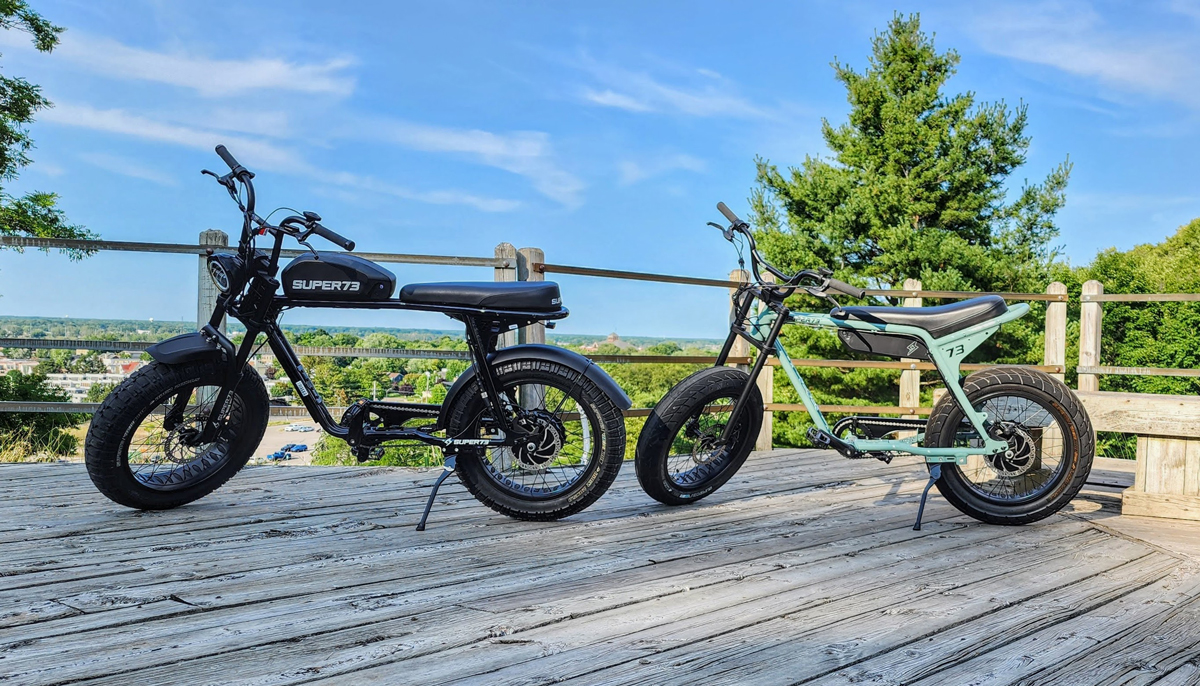 The Super73 S2 and ZX both boast a sleek and minimalist design. While the S2 is more reminiscent of a classic motorbike that's been adapted for electric-powered convenience, the ZX resembles something more of a modern cruiser. Their aircraft-grade aluminum frames provide durability and lightness, while the high-quality components ensure a smooth and comfortable ride. Both bikes are available in various color options, allowing riders to personalize their style.
Performance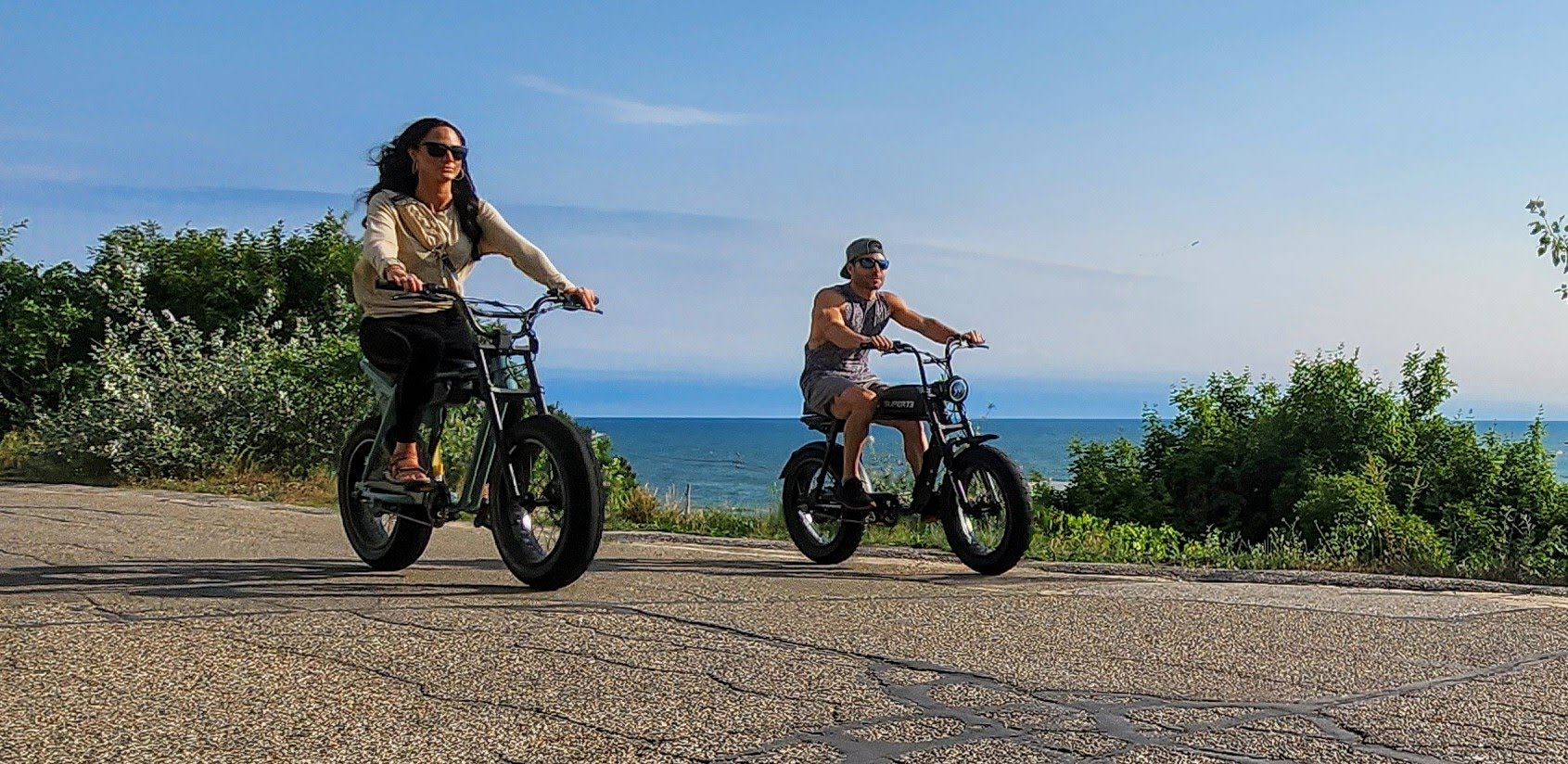 The Super73-S2 is equipped with a powerful 750-watt motor, while the Super73-ZX has a 600-watt motor. Both bikes can reach speeds of 28 mph. While I did get the S2 up to a faster speed of 31 mph, the ZX was a little quicker off the line. The Super73 S2 & ZX offer ample acceleration and torque, making them suitable for both city cruising and off-road adventures. Riders can enjoy speeds of 20+ mph (32 km/h) in the throttle-only mode, and the pedal-assist feature provides extra support during longer rides. The bike's lithium-ion battery offers a decent range, allowing for travel distances of around 40 miles (64 km) on a single charge, depending on riding conditions and usage. Recharging the batter takes around 6-7 hours, but the charge usually lasted us several days. This made it easy to grab and go, then put the bikes on the charger overnight for a full charge. You can plug the battery in while it's still mounted on the bike, or you can take the battery off and charge it anywhere. One thing to note as you charge the bikes, make sure you press the power button on the battery to turn it on while charging. Otherwise, it won't actually charge.
Ride Comfort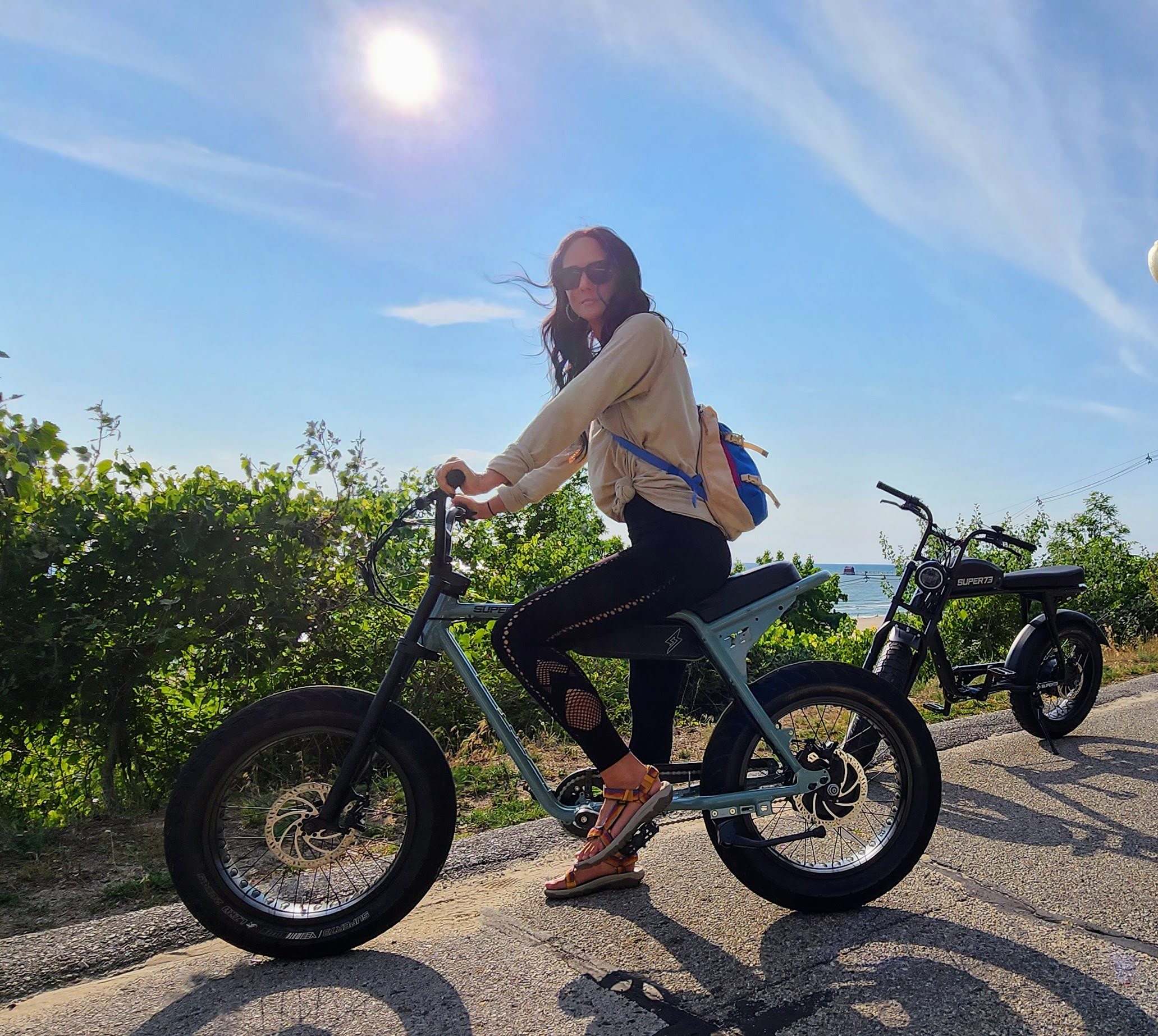 The Super73 S2 has a little more comfort than the ZX because of the front shocks, but both bikes are designed with a comfortable riding position, and the wide, padded seats ensures a pleasant journey.  You can adjust the angle of the handlebars on both bikes to ensure proper riding position for each rider. The front suspension fork on the S2 and fat 20-inch tires help absorb shocks and provide a smooth ride. While these aren't really meant for extreme off-roading, they can handle grass and gravel with ease. The combination of features make these bikes suitable for daily commuting, weekend adventures, and everything in between.
Features & Technology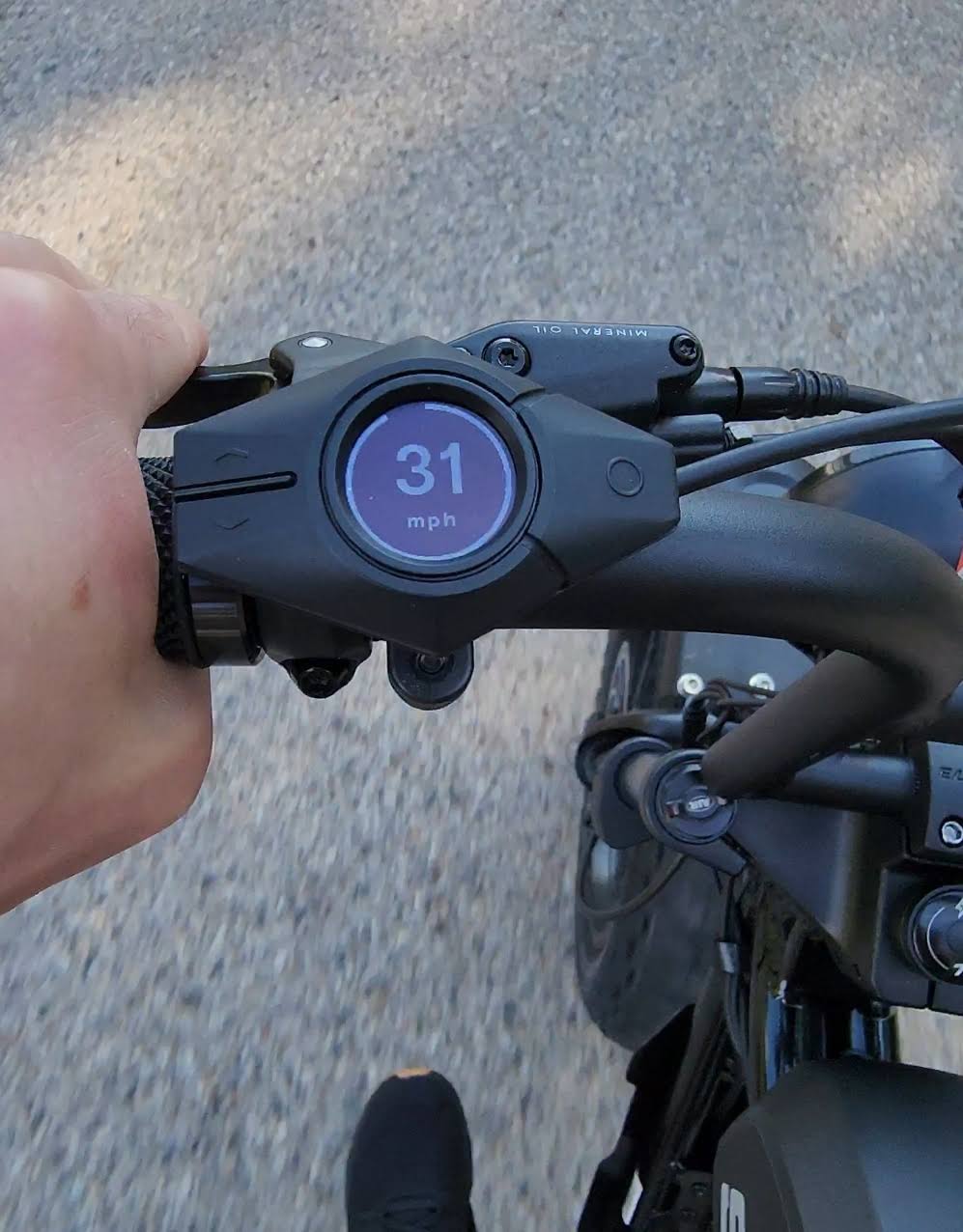 Super73 has equipped the S2 and ZX with modern technology, including an intuitive LCD display that shows speed, battery level, and other essential information. The S2 has a built-in LED headlight and taillight that enhances visibility and safety during nighttime rides. Super73 offers a variety of parts & accessories for each bike. So you could equip the ZX with a headlight, mirrors, pegs, racks, and cargo crates. Basically, you can turn your electric bike into a grocery getter for day or nighttime use. The connectivity features further enhance convenience, allowing you to monitor and control various aspects of the bike through the Super73 smartphone app. The app offers more features such as route and bike tracking, speed modes, headlight toggle, range, trip duration, and odometer.
Versatility & Customization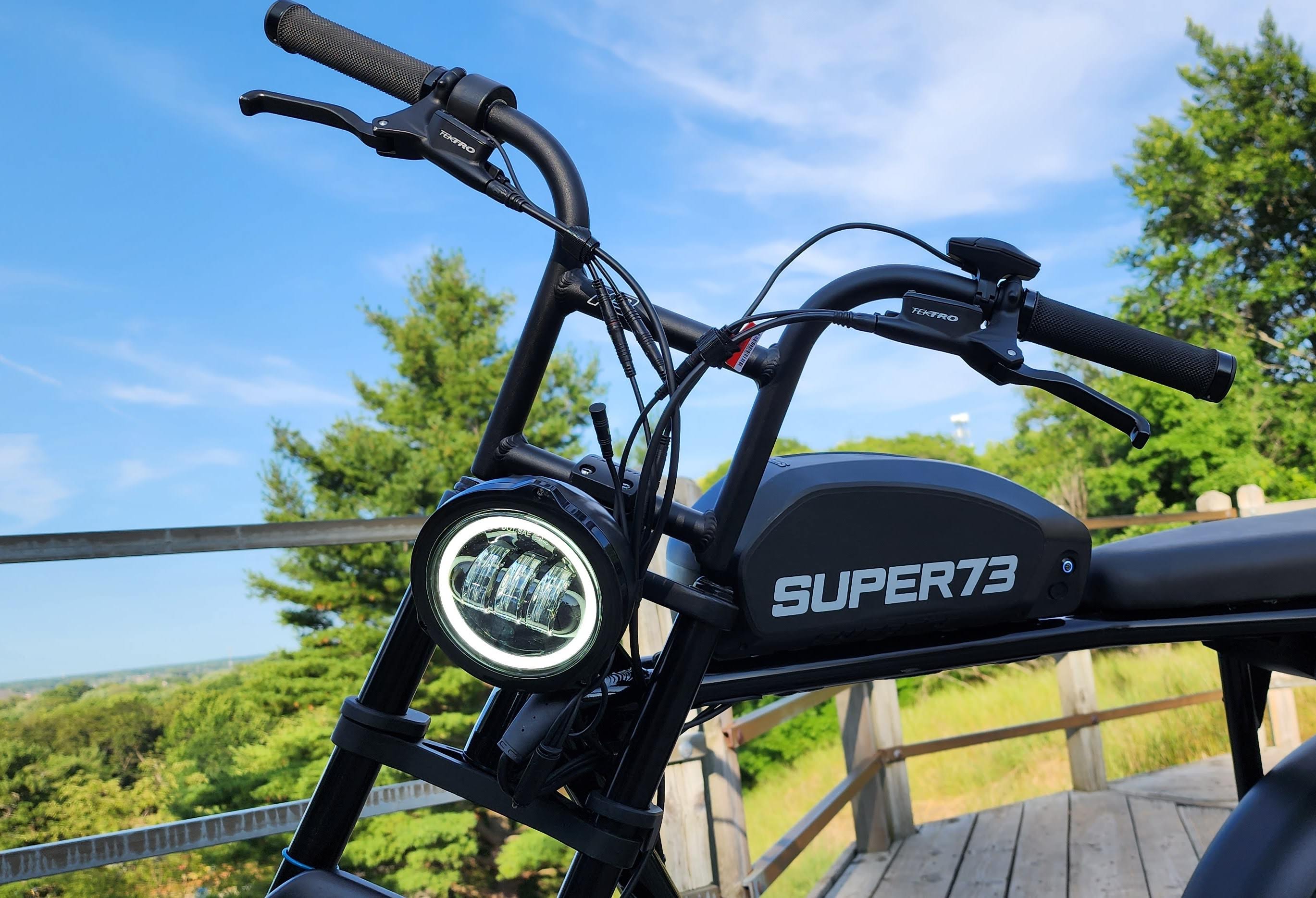 One of the standout features of the Super73 S2 and ZX is their versatility. They are not just bikes for commuting; they are adventure machines. Whether you're navigating busy city streets or exploring off the beaten path, the S2 and ZX both perform admirably. Additionally, the company offers a range of accessories and customization options, allowing riders to tailor their bikes to suit their preferences and needs.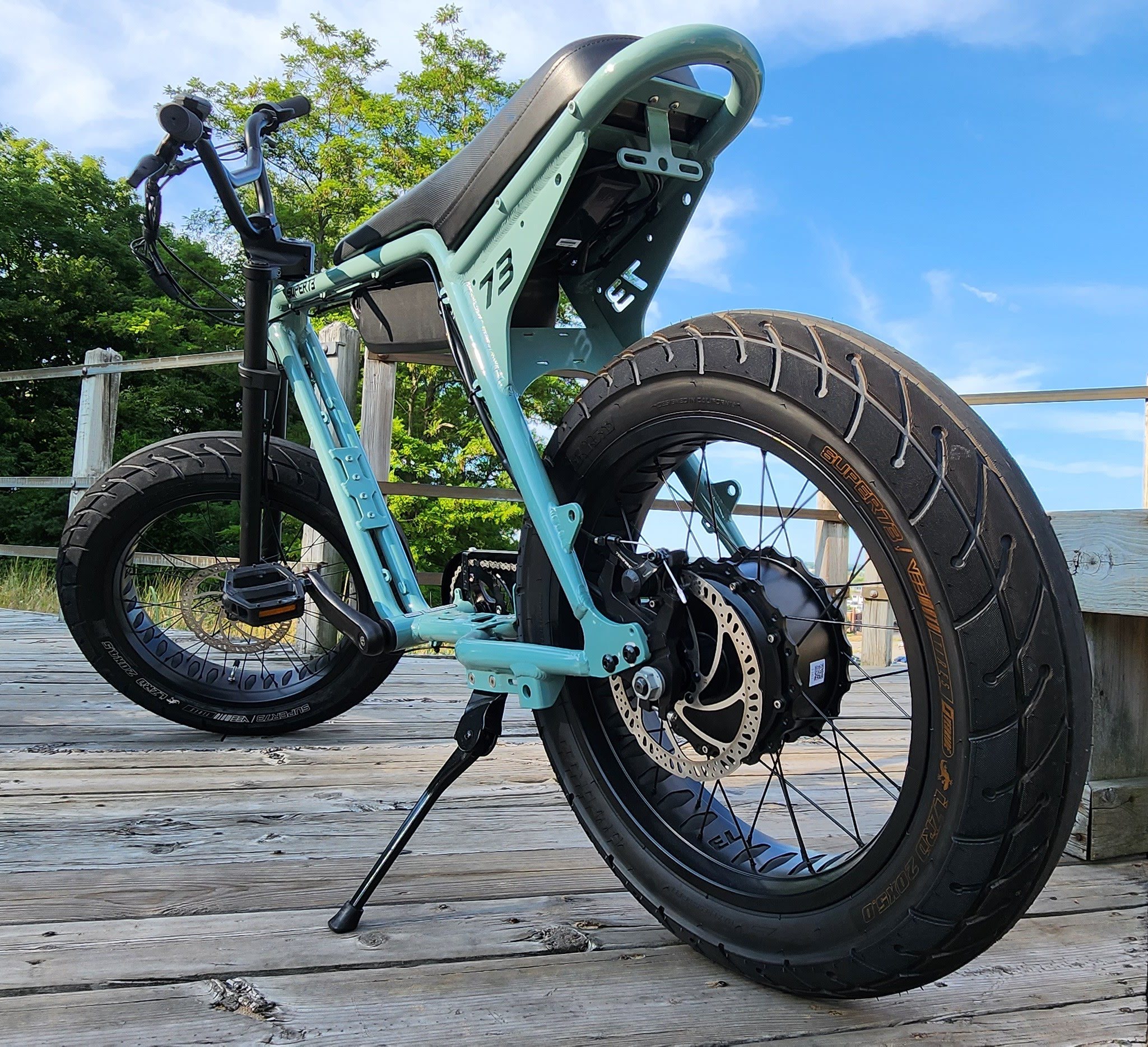 Value
The Super73 S2 and ZX electric bikes are fantastic options for those seeking an eye-catching, powerful, and versatile ride. The blend of vintage charm and modern performance, along with the ability to handle various terrains, make it a popular choice among electric bike enthusiasts. However, as with any product, it's essential to consider your specific requirements and preferences before making a purchase. Super73 offers a great selection with various options for each bike. Which one will you choose?
Buy the Super73 S2 Now: $3,295.00
Buy the Super73 ZX Now:$2,395.00
Or to learn more, check out: www.super73.com
Super 73 - Electric Bike Review
Versatility & Costomization
9.3