Twenty fifteen was a great year for gear. Here at Busted Wallet we tested and reviewed more gear than ever! From tech gadgets to camping essentials to fitness apparel. Our experts tested vehicles, golf clubs and booze. Let's not forget the cigars, shoes and drones too! If it was exiting, new and unique you know we reviewed it.
Now that it's the end of the year we thought we'd take a look back at some of our favorite products from 2015. The products that have endured the test of time, use and abuse. Here's our gear of the year…
Helly Hansen Olympia Jacket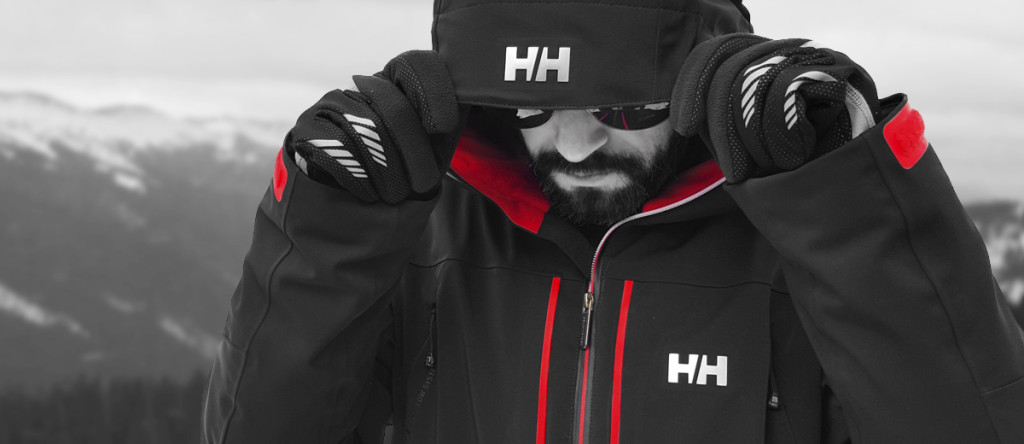 It's been called the "true resort ski jacket" by its maker, but Helly Hansen may have sold themselves short this time. The Helly Hansen Olympia is the ultimate safeguard in everything winter might throw at you, and not just at the resort. Whether you mean to enjoy a day out on the slopes, make a fashionable statement, or simply be as comfortable as possible in any conditions you may find yourself in, this is as good as it gets when gearing up for winter. Read more…
Altec Lansing Life Jacket 2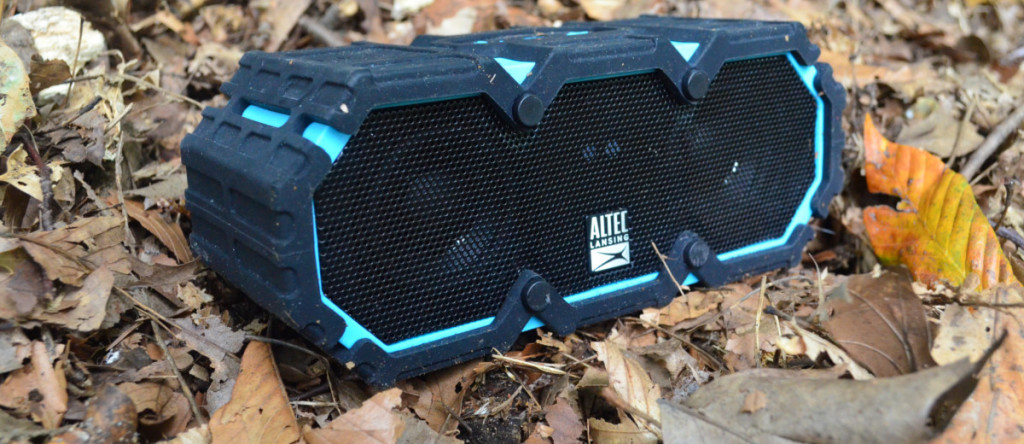 If you are in the market for a portable speaker to use with your laptop, tablet or smartphone, the Life Jacket 2 should be at or near the top of the list, followed closely by their smaller version, the mini Life Jacket 2, and a larger version, the Boomjacket. Volume, battery life, charging, durability, and portability all must be balanced, and Altec Lansing hits the mark in all categories. Read more…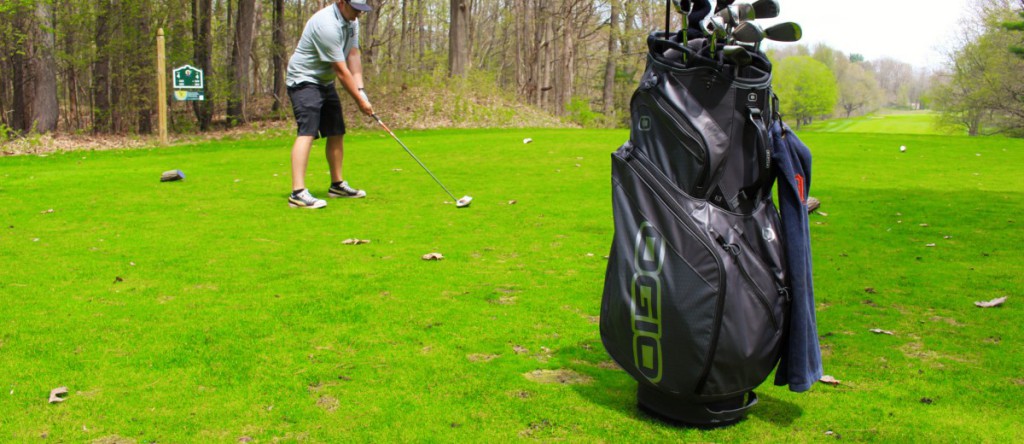 This bag comes with all you need and more. It provides space for the "legal" amount of clubs plus some. Have over sized grips or an odd putter? No problem with the Gotham Cart Bag. If you like to play in all conditions, have a bag that can hold all your gear and keep it dry, then you'll need to pony up a bit. Retailing at $229.99 you may be able to find cheaper bags, but you'll likely be disappointed and probably be buying multiple bags over the time span the OGIO Gotham Cart Bag will last. We have personally recommended it to friends and family so we fully stand behind the price. Not to mention, you get what you pay for! Read more…
Predator XL Minn Kota Kayak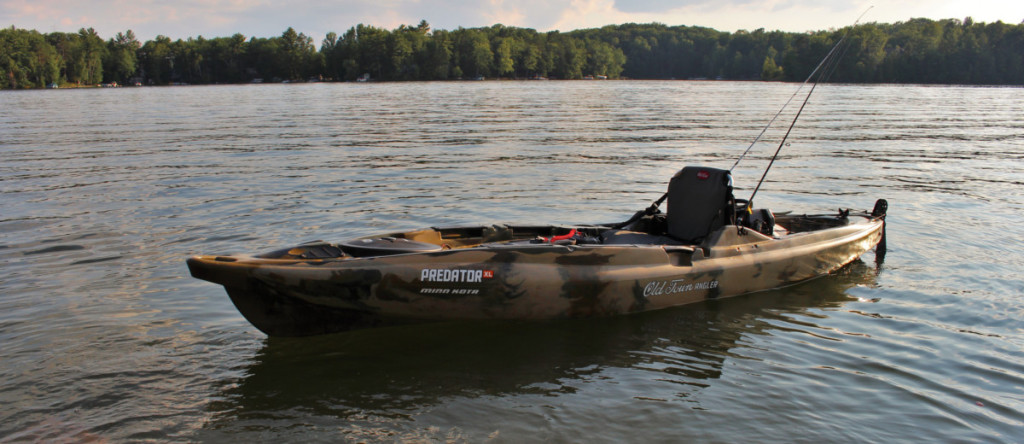 The newest innovation from Old Town comes in the form of a 13ft, 92lbs, Minn Kota powered, beast of a kayak, they've dubbed the Predator XL. This kayak is for serious anglers who want to spend less time paddling, more time fishing and impressing the hell out of every other angler on the water.
The Predator XL is by far the most innovative kayak on the market this year. We've yet to test another kayak that is as stable, angler-friendly or down right handsome. If you're in the market for a high-budget angler kayak that is sure to get you on the fish from sun up to night fall, we highly recommend test driving a Predator XL Minn Kota from Old Town. Once you do, you might never look back! Read more…
Thule EasyFold 9032 Bike Carrier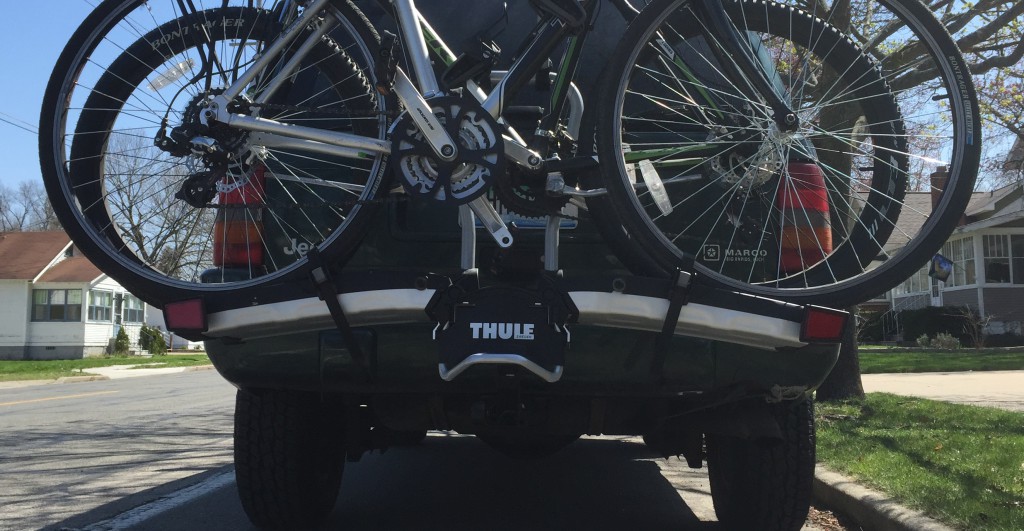 The Thule Easyfold 9032 is one of the best self-contained, and durable bike carriers in the industry. It is amazingly portable and stow-able while not in use, can be mounted to the vehicle with bikes locked in within minutes, and it will provide countless years of efficient and practical use. While the price point may seem steep at first, it offers ease and simplicity in a world full of complex racks and carriers, and it would not surprise us if it turns out to be the last bike carrier you'll ever need to purchase. Read more…
Bowers & Wilkins P5 Wireless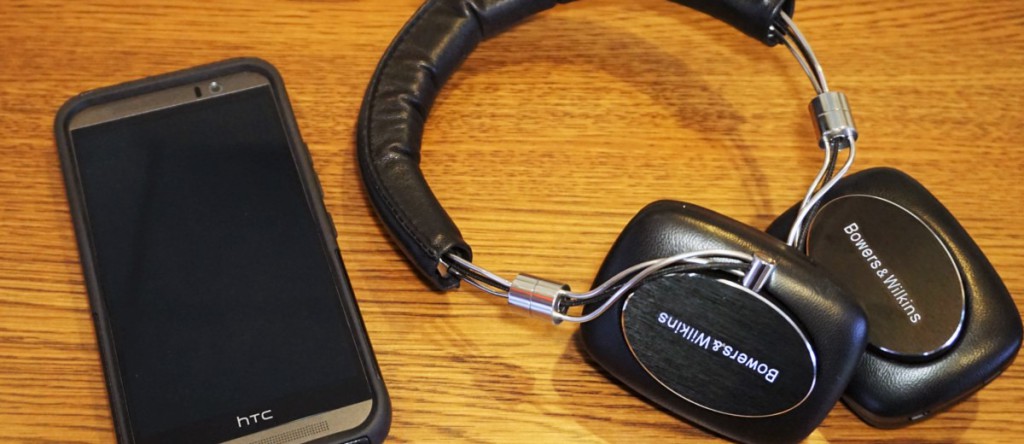 The P5 Wireless headphone is among the favorites in our office. The on-ear comfort was a true surprise, while the acoustics are exactly what we expect form Bowers & Wilkins. These headphones are lightweight powerful and downright sexy. These headphones are music to our ears… literally. 
Read more…
Milwaukee Fuel M18 Brushless 6-Tool Combo Kit
Overall power on this tool set is on par with traditional corded tools. Battery life is the best we've seen and with the new brushless motor Milwaukee promises much longer overall tool life. A great set off tools anyone would be proud to own. Read more…
Mindshift rotation 180° Professional Deluxe Backpack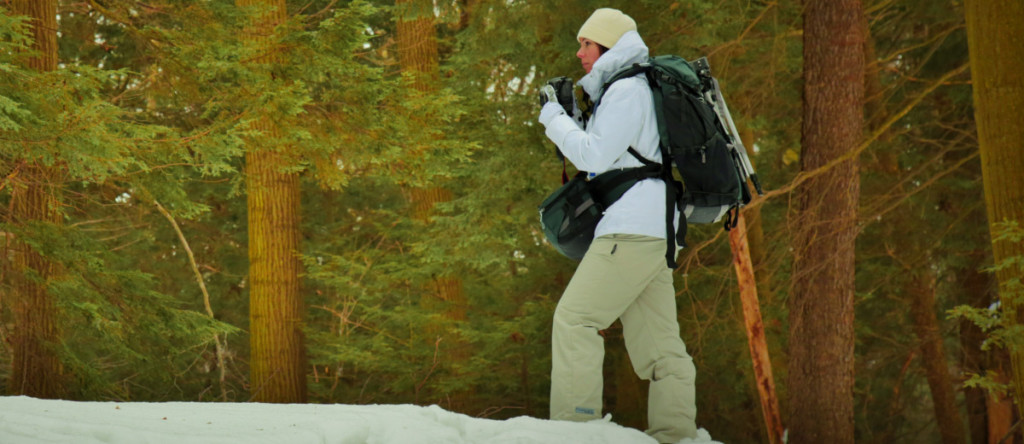 The MindShift r180° Pro is designed for the outdoor photographer who can't have any time wasted fumbling with their pack. The rotation belt pack makes it easy to access your most important gear without having to take your whole pack off. If you are looking for a camera bag to take on those ventures that lead you far away from home, then we highly recommend checking out MindShift Gear's line of bags. We don't leave home without one. Read more…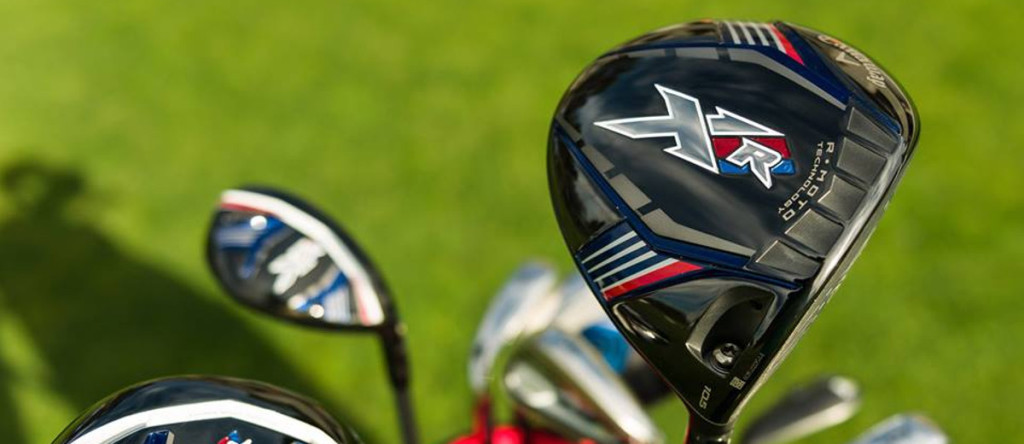 If you're in the market for a new big stick this season do yourself a favor and check out the Callaway XR. This driver is truly impressive. We test a lot of golf clubs each year and the XR is a stand out for 2015. Read more…
Sierra Designes Convert 2 Tent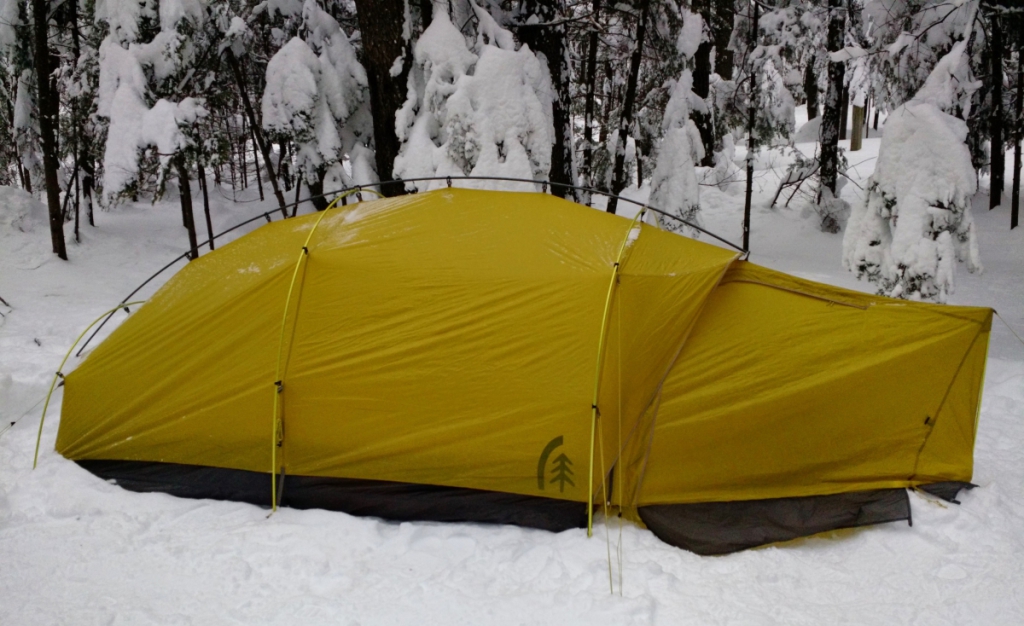 As Sierra Design promised, the 2015 Convert 2 is an exceptionally livable and functional winter tent. It is light, packs down small, is easy to setup, and most importantly, serves as a great shelter in winter conditions. The 2015 Sierra Design Convert 2 is, without a doubt, our new go-to tent for winter expeditions. Read more…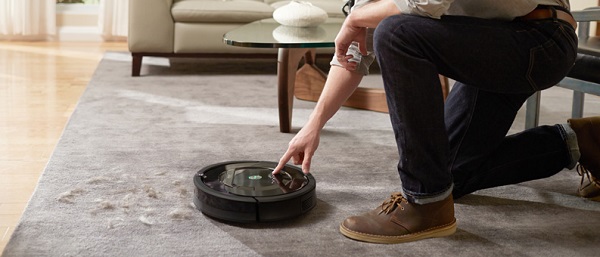 Retailing at $699.99, the price tag for the iRobot Roomba 880 a little daunting. However, this isn't your average everyday vacuum. It's a robot. The iRobot Roomba 880 is a geniously designed, powerful cleaning machine. It does the job you don't want to do, when you want it to do it. Read more…
The design and launch of the TOUR360 BOOST has been Adidas Golf's longest product development in the brand's history. Totaling 14 months overall, the TOUR360 BOOST has been gone over with a fine tooth comb. When we asked the developers and engineers who were ultimately responsible for this shoe what are the main reasons a golfer should look to the TOUR360 BOOST as their next shoe we were met with a few simple answers… comfort, style and function. Surprisingly we didn't get a bunch of lip service about statistics or data. How odd… and refreshing. Read more…
Dragon Alliance X2 Snow Goggle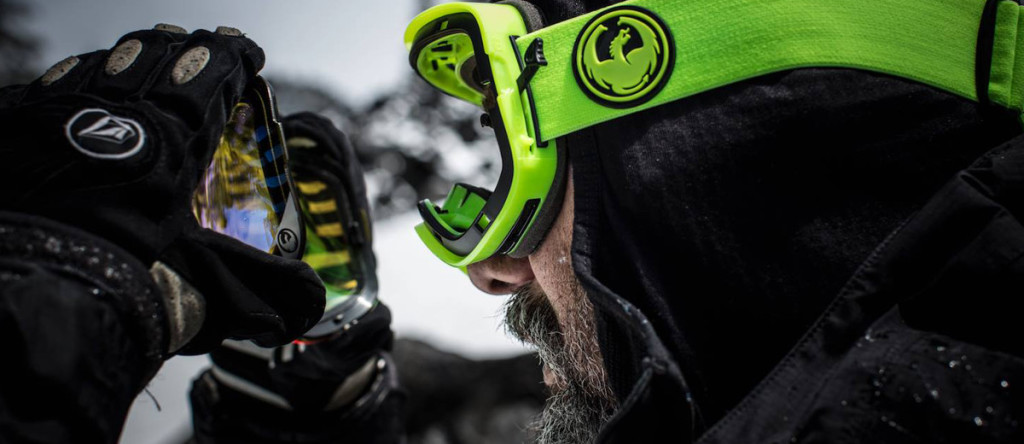 No matter what you're into this winter, if you're the kind of person who likes to play hard, the Dragon Alliance X2 snow goggle is exactly what you're looking for. The new Swiftlock technology pushes versatile functionality to a whole new level, making adjustment to whatever conditions you may find yourself in a breeze. The ventilation system works remarkably well, and without having to keep track of whether vents are open or closed. Not only are these goggles ready for just about anything, they are highly adjustable, comfortable, and provide amazing visual capabilities. The sleek frameless design doesn't only add to the performance of the X2, but also gives the goggle a personality of its own when compared to the competition. So go out there, enjoy the snow, and be confident that you'll be ready for whatever Mother Nature throws at you. Read more…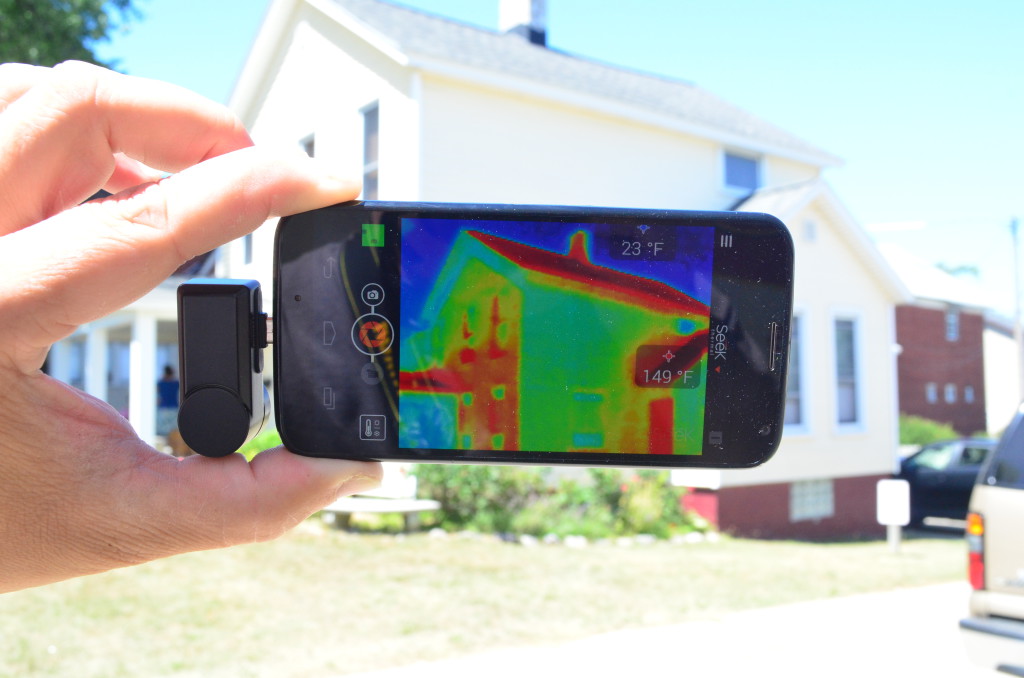 Our cellphones have become more than phones. We take photos, connect to the internet, video adventures, play games and so much more. The Seek Thermal device goes even further and turns your smart phone into a thermal imaging camera. What once cost thousands of dollars, can now fit in your pocket and is affordable to practically everyone. Read more…
With all the features the Yuneec was able to pack in the Typhoon Q500 4K, We're happy to report this is a great value for those looking to make their first quality quadcopter purchase, or for those looking to add another one to their arsenal. Read more…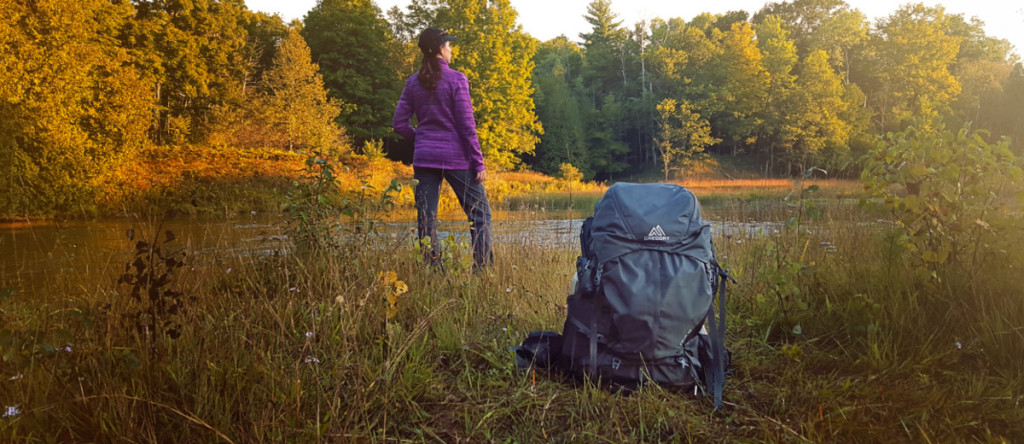 This pack has so many great design features. The simplest things make all the difference. At only $319, you need to add this backpack to your hiking collection. When we compare it to other packs, it has more handy features that make it a go-to hiking pack for almost any situation. Designed specifically for women. Loaded with features. This pack will make others jealous. Read more…
Nike Vapor Speed Family of Clubs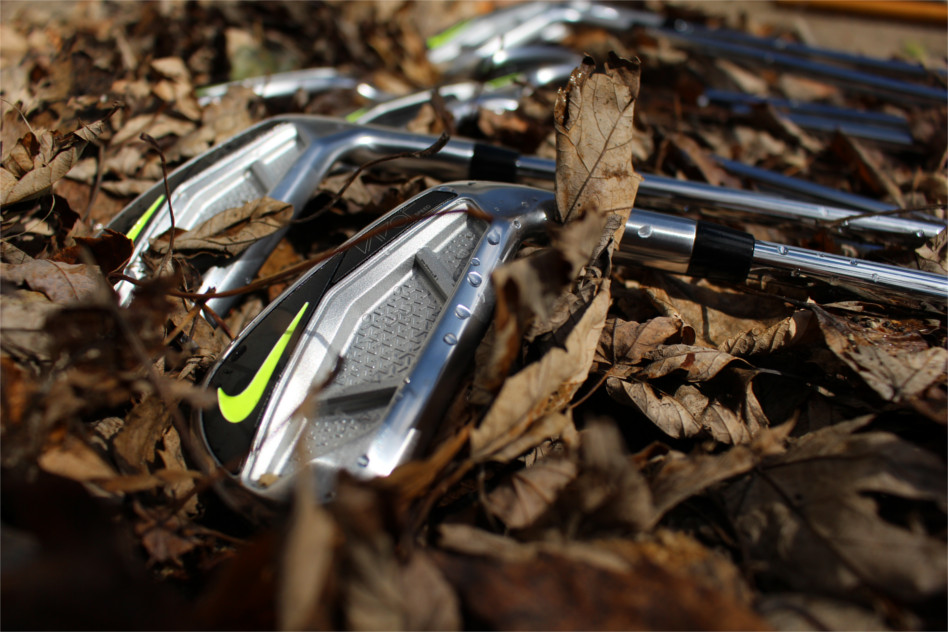 Designed with a low yet balanced center of gravity throughout, and hell-bent on promoting maximum ball speed, stability and the purest feel, the Nike Vapor Speed family of golf clubs is the newest in a series of innovations from Nike Golf. Recently we were given the opportunity to test and review almost every club in the Vapor Speed family. From irons all the way up to the driver (minus the hybrid). While the Vapor family includes other models, such as the Flex, Pro and Pro Combo series, we choose to test the Speed family for its focus on distance and control. Oh yeah, and because they're some of the most handsome clubs to hit the pro shop in 2015. Read more…
And there you have it, 15 products we absolutely loved in 2015. We've got big things planned for 2016 so stay tuned to Busted Wallet for new reviews coming daily. Happy new year!
Monster SoundStage Wireless Home Music System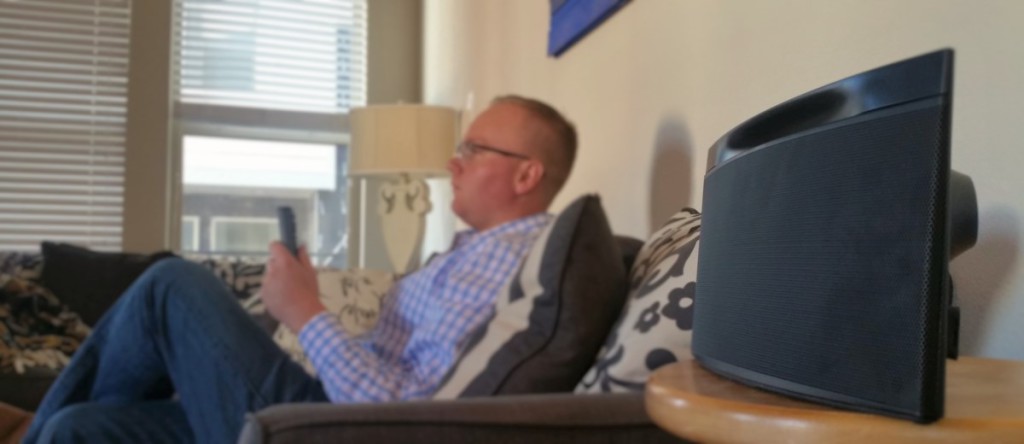 Versatility, functionality, and pure quality sound that will be a great addition to any house or apartment. You get a premium quality system, at a reasonable price, and the ability to take it anywhere if you ever move. Read more…