Looks like the days of complaining about heavy cart bags are behind us.  The OGIO Gotham Cart Bag weighs in at only 4.9 lbs, allowing you to load it up with all the equipment it can handle and it's still lighter than the cart bags of old.  Recently we were given the opportunity to put this golf bag to the test.  While our golf game continued to struggle, we did looked pretty darn good without having to leave any equipment (or beverages) behind.
Key Features:
15-way 2XBarrel cart top with integrated handles and front dual putter pit
Fleece lined valuables pocket with cell phone sleeve
Internal zippered organization pockets
6 exterior and 6 interior zippered pockets
OGIO Gotham Cart Bag Review Breakdown
Design:
The OGIO Gotham Cart Bag is a full size, fully functional cart bag that weighs only 4.9 lbs!  Mind blown?  It should be.  Let's just say if you are ever lucky enough to have a caddie carrying your bag, he will be happy.  The weight is just the tip of the iceberg, the material has a wind-breaker type feel providing a rain resistant cover to the entire bag.  The latest trend of oversize grips and crazy putters are no issue for the Gotham Cart Bag.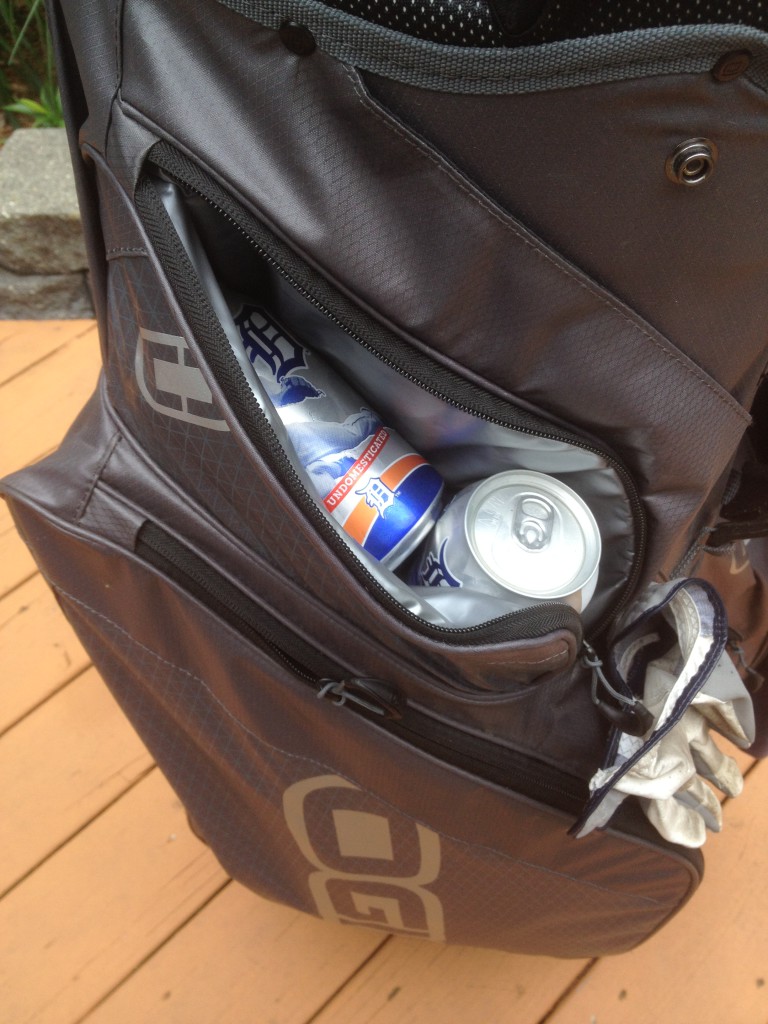 There are six exterior zipped pockets providing a very sleek and symmetrical look to the bag.  The six interior pockets provide even more organizational opportunities, as long as you can remember what pocket is for what.  The fleeced lined valuables pocket and insulated cooler pocket perform their duties perfectly.  The bag straps into both rider and push carts nicely, allowing full access to pockets, towel, and glove holder.
Storage:
With 12 total pockets, the Gotham Cart Bag truly has a place for all your golf needs, and more.  One of the upper pockets is the insulated cooler pocket which holds a water bottle easily or three choice 12 oz beverages.  Opposite that is the fleeced lined valuables pocket, consisting of two separate compartments providing a smooth yet secure space.  In the middle of the bag there are two more pockets, deep and of good size.  We put these ones to use for the balls and tees, balls stay in while unzipped on the cart for easy access and it's nice to be able zip and secure them when you are on the go.  On both sides of the bag are two very large pockets, suitable for shoes and your rain clothing, along with the water resistant bag cover.  Inside both of the large pockets are three smaller zippered pockets which we found good for ball markers, divot tools, and the like.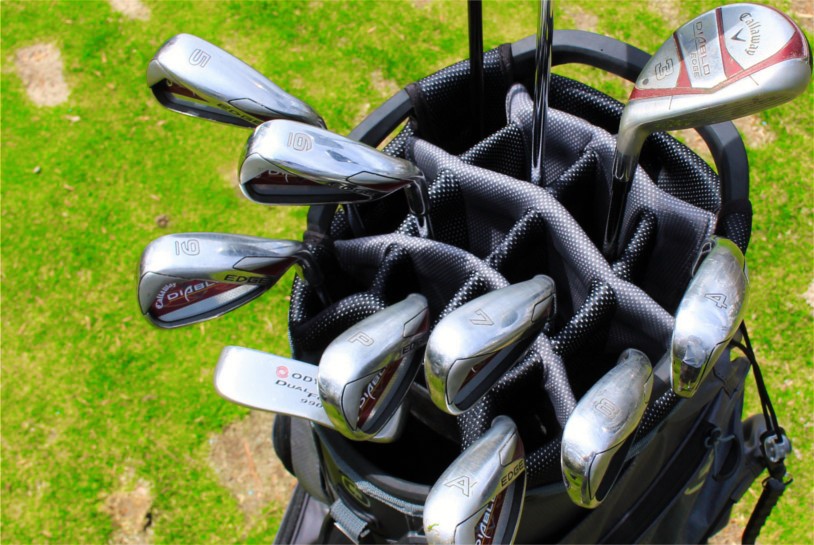 Durability:
When we saw the bag was said to be only 4.9 lbs our first thought was "how durable can it actually be?"  Let us tell you, the OGIO Gotham Cart Bag was built right.   OGIO is built on quality and this bag falls right in line.  While testing we found zero defects, from the water resistant outer shell, to the rugged handles and straps, we were not disappointed.
Our golf game takes us pretty close to some trees and branches, and the cart follows at times.  We ended the our month long testing with zero scratches or scraps to the outer shell, proving it's durability.  We really can't see us needing a new bag for a long time.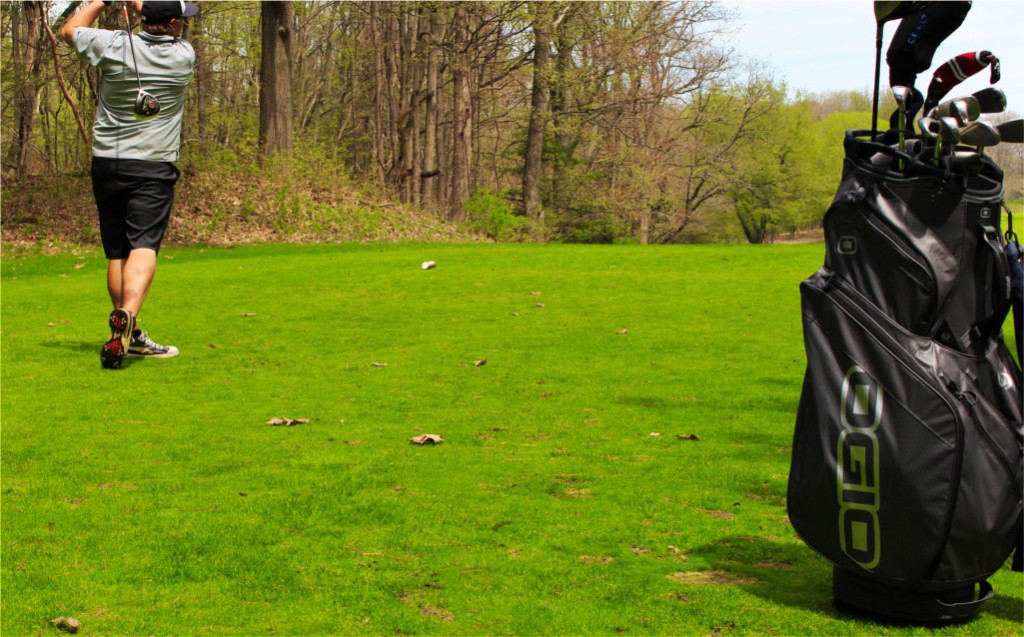 Value:
This bag comes with all you need and more.  It provides space for the "legal" amount of clubs plus some.  Have over sized grips or an odd putter?  No problem with the Gotham Cart Bag.  If you like to play in all conditions, have a bag that can hold all your gear and keep it dry, then you'll need to pony up a bit.  Retailing at $229.99 you may be able to find cheaper bags, but you'll likely be disappointed and probably be buying multiple bags over the time span the OGIO Gotham Cart Bag will last.  We have personally recommended it to friends and family so we fully stand behind the price.  Not to mention, you get what you pay for!
Buy Now: $229.99 or to learn more, go to: OGIO.com
OGIO Gotham Cart Bag - Range Review
At the end of the day, this bag blew us away. Light-weight? Yup. Plenty of storage? Oh yeah. Durable? Sure is. Water resistant? Wow, yes. Price? Not to shabby.
Pros
Light-weight
Durable
Water-resistent
Cons
Price tag, if we have to name something...