In the cigar world, the name Gurkha Cigars in synonymous with luxury and premium cigars. The founder of Gurkha, Kaizad Hansotia, is notorious for spending copious amounts of time researching extremely rare tobaccos and for his obsession of trying to find the perfect blend. Kaizad is considered to be one of the founding fathers of the premium cigar and is a pioneer in the industry. A few years ago Gurkha started releasing cigars under the East India Trading Company name and while the name may not carry as much weight in the cigar world as Gurkha – you can rest assured knowing East India is still firmly apart of the Gurka brand. Recently we were given the opportunity to have a smoke session with the third release of the East India Trading Company's Rogue Cigars.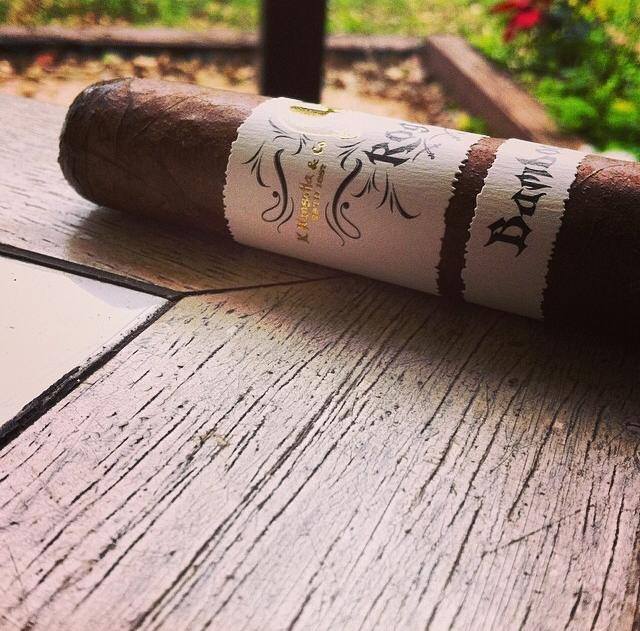 What's inside?
Wrapper: Ecuadorian Habano (Ecuador)
Binder: Ecuador
Filler: Dominican Republic, Honduras and Nicaragua
At Busted Wallet headquarters we always have a few Gurkha's lining our humidor as they have always proven to be a good smoke. And when asked, we jumped at the opportunity to review the Rogue Bamboozles (6 x 60), which is the third release under the East India Trading Company name. With Gurkha still the parent company, our expectations were very high for the Rogue upon arrival. Read along to see to if the Bamboozle was able to meet the lofty hype…
Rogue Bamboozle Review Breakdown
Construction:
Rogue is a bold, box-pressed cigar with a crafted unfinished foot. The Bamboozle is beautifully constructed with an attractive Ecuadorian Habano wrapper that is delicately layered over a rare Ecuadorian binder and a blend of 3-year-aged Nicaraguan, Honduran, and Dominican ligero long-fillers. Based on the construction and the ligero long-fillers the result should be a full-flavored and full-bodied experience. The wrapper leaf was a milk chocolate brown and while there were some veins present it was nothing extreme and overall had a very smooth appearance. With the solid construction we were able to produce a very consistent and even burn line for most of the cigar.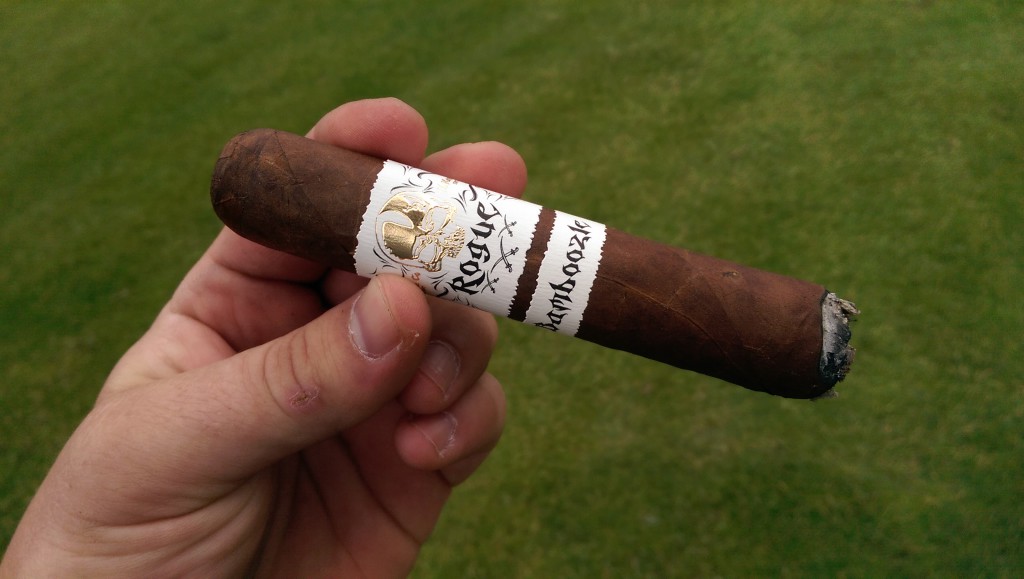 Draw:
Using a variety of cuts we were able to get a good draw going with the Rogue Bamboozle. It had a nice a nice smooth draw that was able to produce a good amount of smoke and we were able to enjoy some beautiful aromas. Being a stronger cigar you will get some really good flavor on your draws and the first few puffs can be surprising if you mainly smoke light to medium body cigars.
Burn:
From first light to the final draw our Bamboozles lasted an average of 1 hour and 16 minute. We had a nice even burn throughout the smoke session and was a very smooth process. We never had issues with the cigar staying lit and we were able to produce some good ash lines. Throughout the burn we continued to get a good amount of smoke from the first third of the cigar through the final third.
Aroma:
Pre-lit:
Lit:
Black pepper
Toasted nuts
Leather
Spice
Flavor: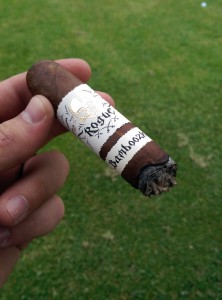 Overall the flavor of the Gurkha Rogue Bamboozle was very enjoyable and tasty. Upon lighting up you will instantly pick up the leather, cedar and some good pepper spice flavors. As you continue through the cigar, the earthiness picked-up in the latter thirds but overall was very consistent. Our review panel also thought they were getting notes of chestnuts in the second and final thirds of the Rogue Bamboozle as well. This cigar is a great evening or early afternoon smoke, we enjoyed our samples around a campfire accompanied my some Angel's Envy Bourbon.
Value:
Between $8-$10 per stick the Gurkha Rogue Bamboozle is a very good value. Between the burn time and the savory flavors you will encounter throughout the smoke, you are bound to have a good smoke session.
Gurkha Rogue Bamboozle - Cigar Review
If you're looking to try out a full-flavored cigar that will excite your senses, while delivering a mellow overall experience, the Gurkha Rouge Bamboozle is the ticket. We found its diverse combination of tobaccos to be very enjoyable. If you run across them online or at your local cigar shop don't hesitate to pick one up!