Handmade utilizing a Brazilian wrapper, aged Nicaraguan long-fillers and a beautiful Dominican binder – the Gurkha Evil is a full-bodied cigar that, like its name suggests, packs a serious punch! Available in a variety of sizes, the Evil cigar is said by Gurkha to produce a medium to full-bodied array of flavor that remains smooth and balanced down to the nub. As well as delivering hearty notes of pepper and wood mingling with earthy tones and a sweet, cedary finish. While that all sounds great, what really grabbed our attention while researching this stogie is the fact the Gurkha claims that both the strength and flavor intensify during the burn… "completing an eventful and powerful stick with the same uncompromising level of quality Gurkha is known for."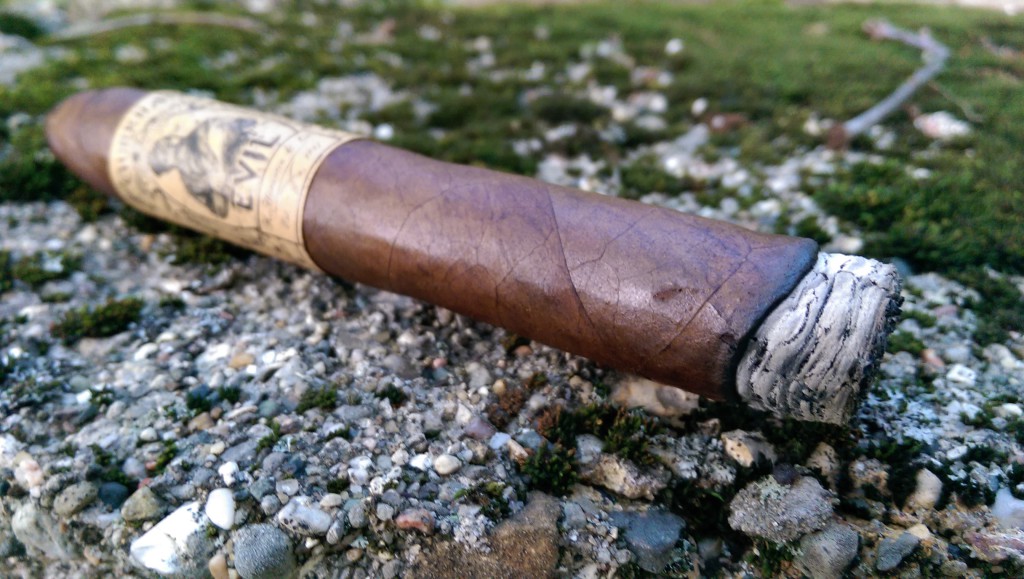 What's inside? 
Wrapper: Brazilian Mata Fina
Binder: Dominican
Filler: Nicaraguan
Always excited to test new brands, our review crew was delighted when these stogies found their way to our office a few weeks back. Since then we've had a chance to enjoy these sticks together in a few sit-down smoke sessions. Here's what we discovered…
Gurkha Evil Review Breakdown
 Construction:
Rolled to perfection, the Evil is a solid cigar from cap to foot. Overall, this stick is rather firm but has a little give and even feels a little heavy for a torpedo – meaning Gurkha packed a lot of tobacco into its 6.5 x 53 body. The wrapper is very tight and the seams are almost invisible. With no defects or major veins this cigar is visually and structurally a work of art.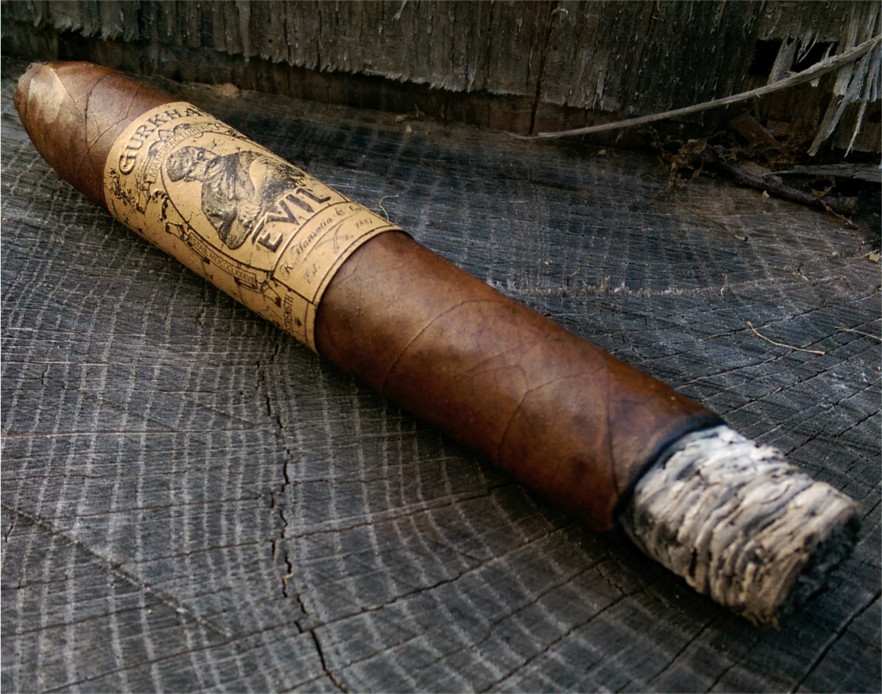 Draw:
Throughout our smoke sessions everyone on our team noticed that these torpedoes were rolled a little tight, creating a somewhat restricted draw that was somewhat annoying, but still enjoyable – and even prolonged the smoking session. For this cigar we used a number of different cuts to see if one was better than the rest and at the end of testing I have to say that the cross-cut worked the best and produced the best smoking experience for this specific stogie.
Burn:
To-date this cigar had one of the best burn patterns we've seen in a long time. Further more, the smoke that its Nicaraguan filler produces is a beautiful blue/white. Simply gorgeous!
On average we were able to puff on this torpedo for 1 hour and 22 enjoyable minutes. Note: the final 3 inches (the "nub") was a little too hot for most of us.
Aroma:

Pre-lit:
Earthyness
Tobacco
Nuts
Cedar
Lit:
Flavor:
This full bodied cigar is quite an experience. Even though it comes across somewhat dry for most seasoned smokers, we really enjoyed the Evil's bold flavor profile, which kept us sipping bourbon (and rum) quite heavily! On the first third we ran into mild earthy flavors and bold draws of spice and wood. Throughout the second and final thirds we got much of the same with more wood and sweetness coming into play towards the end.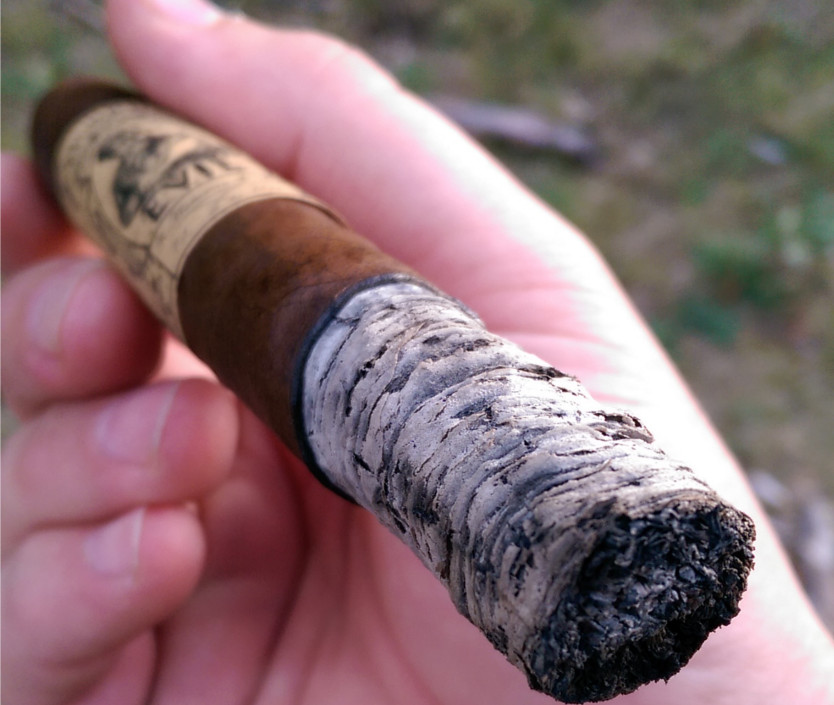 Value:
Reasonably priced and exceptionally well crafted – we'd recommend Gurkha's Evil to anyone who's looking for a bold cigar smoking experience. The overall flavor comes across a little dry – yet truly enjoyable. If you like a little something to drink while smoking your cigars, this is a great one to wet our whistle with!
Gurkha Evil - Cigar Review
This may not be the most exciting or complex cigar we've ever tasted, but it is truly bold and keeps your attention from first light to the final draw. If you're looking for a full bodied cigar that will make a great companion on your next golf outing or kick-back session on the deck, we highly recommend picking up a Gurkha Evil.