The best way to ensure any meat is properly cooked is by temperature, not time. The best way to check the temperature of your meat is with the world's best selling meat thermometer with a built-in Bluetooth repeater. If you don't want to constantly monitor your grill, smoker, or kitchen, then the MEATER Plus with Bluetooth Repeater might be what you are looking for. It connects right to your phone so you can watch and get alerts when your meat hits your desired temperature.
Key Features:
Built-in Bluetooth repeater in the charger extends the wireless range up to 165ft.
100% Wire-Free: No wires. No fuss. The first truly wireless smart meat thermometer.
2 Sensors, 1 Probe: Dual temperature sensors can monitor internal meat temperature and ambient.
Guided Cook System: Walks you through every step of the cooking process to guarantee perfect and consistent results.
Advanced Estimator Algorithm: Estimates how long to cook and rest your food to help plan your meal and manage your time.
Connectivity Suite: Monitor your cook from a phone or tablet over Bluetooth. Extend your wireless range using MEATER Link WiFi and the MEATER Cloud.
MEATER Plus Review Breakdown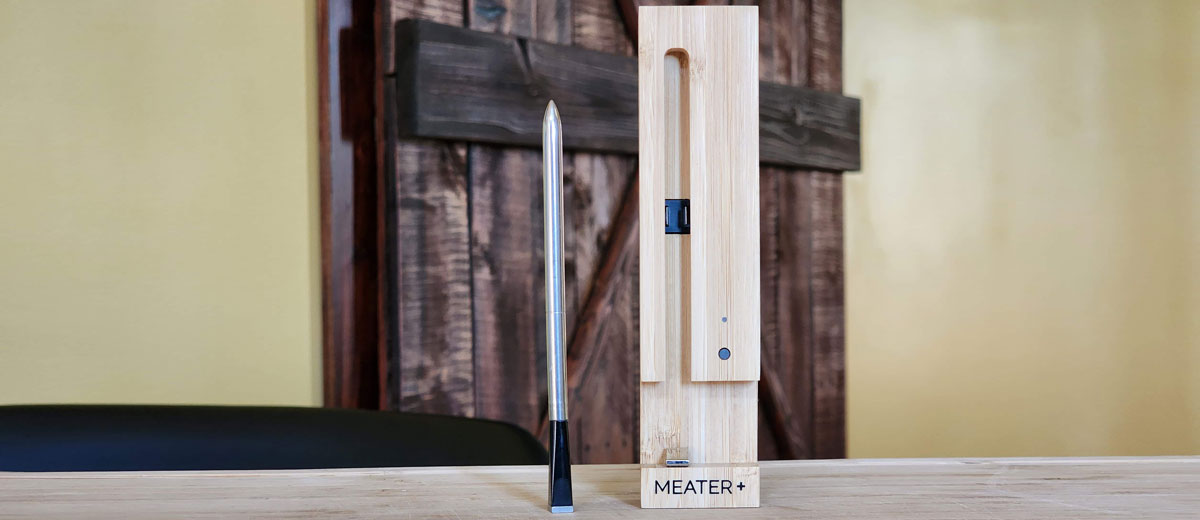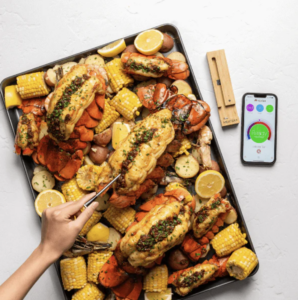 The MEATER Plus is completely wireless. It has a built-in Bluetooth Repeater that consistently pings the app which allows it to update the temperature seen on your phone. It will then alert you once your desired temperature has been met. You can set the temperature through the app as well as watch videos on how to make specific recipes. It also utilizes the MEATER Link by connecting to your Wifi to extend the communication reach past Bluetooth range. MEATER Link is especially helpful in cases where you aren't able to monitor your cooks when you move too far away without the probe disconnecting. When you connect to a probe on a phone or tablet, or use a MEATER Block, you can use MEATER Link to track the cook on another device over WiFi, as long as both devices are on the same WiFi network. You can also use MEATER Link to monitor your cooks on multiple devices at once, again assuming they're all on the same WiFi network.
The MEATER Plus charges while in the Block. The Block is magnetized so you can mount it to your fridge, stove, or grill for easy storage and fast access. Once you connect the MEATER Plus to your phone using the MEATER App, it will automatically connect each time you remove it from the Block. When you are ready to cook your meat, simply insert the MEATER Plus, open the App and set your target temperature. As your meat begins to cook you'll be able to see what the current Internal temperature is, along with the Target, and Ambient temperature. When the Target temperature is met, you'll immediately get a notification on your phone along with alert sounds.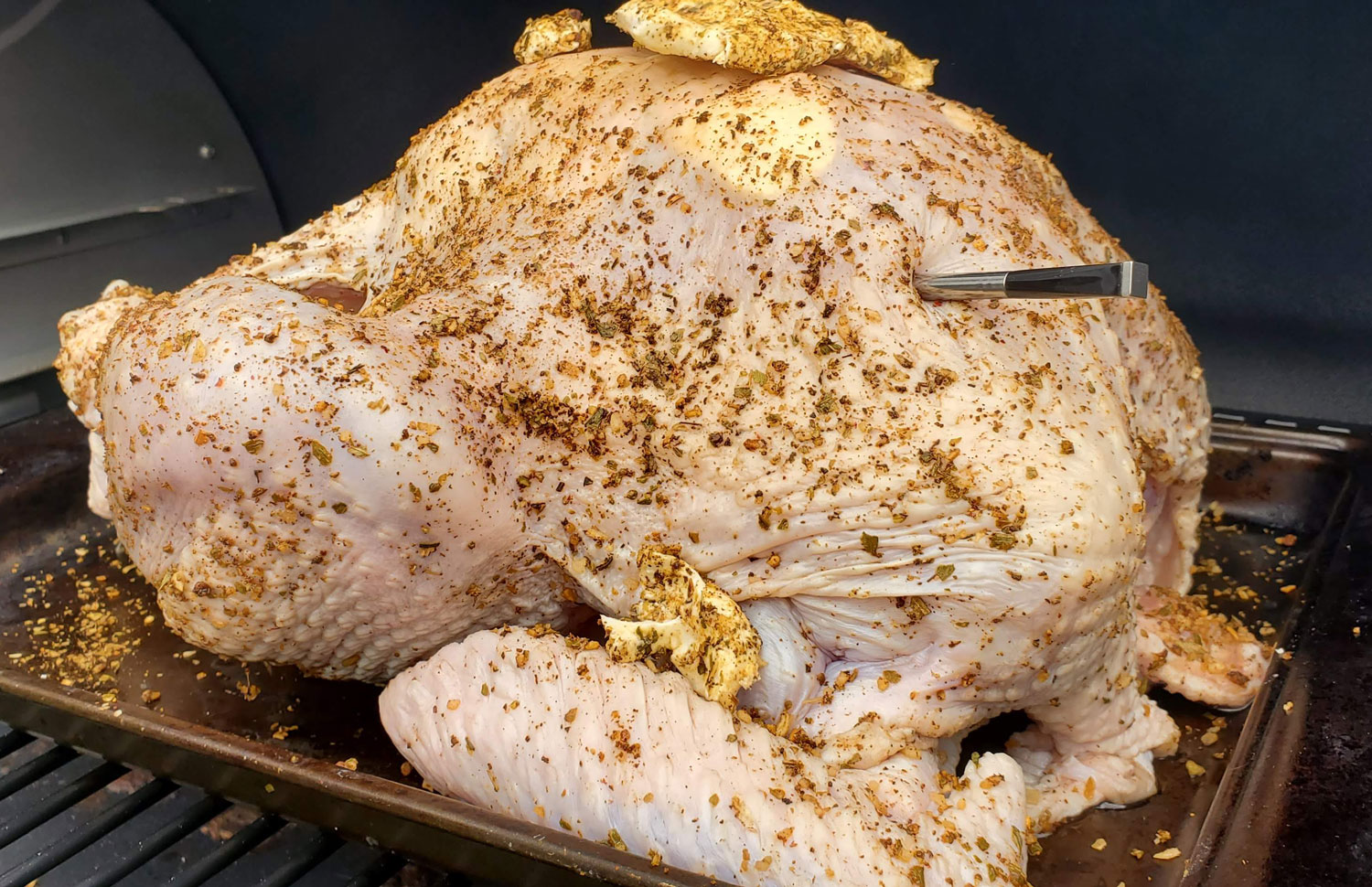 After each cook, you'll be able to access Previous Cooks for quick reference of temperatures. The stainless steel and ceramic construction is water resistant and makes for easy cleaning. It's also dishwasher safe. It is rechargeable and you should get over 24 hours of continuous cooking with one charge. The maximum internal temperature it can read is 212 degrees. The maximum ambient temperature it can handle is 527 degrees.
If you care about your time and the quality of your meat, then the MEATER Plus can be a fun and easy addition to your culinary arsenal.
Buy Now: $109.95 or to learn more, check out: store-us.meater.com
MEATER Plus Thermometer - Gadget Review
The MEATER Plus is one of the best wireless thermometers you can get. Easy to use and perfect for those who want the proper doneness for any meat, poultry, or fish.
The Good
Wireless
Easy to use App
Rechargable
The Not So Good
Need to be within bluetooth range or connect to your Wifi