Drink of the Week - Maker's Mark
Handcrafted in Loretto, Kentucky where it's carefully aged exclusively in charred white oak barrels, Maker's Mark Bourbon is the prized 58 year old recipe of Bill Samuels, Sr. Today the Maker's Mark legacy is carried on by his son Bill Samuels Jr. who oversees the entire distilling operation which beings with utilizing iron-free, limestone spring water and simple ingredients such as corn, barley and red winter wheat. In 1980, the Maker's Mark distillery was designated a National Historic Landmark and today is recognized as the "world's oldest operating bourbon whisky distillery" by the Guinness World Records.
When it comes to whiskey whisky or bourbon no matter the blend or country of origin we here at Busted Wallet are simply fanatics! So when we were approached by the great people over at Maker's Mark to give their iconic double distilled blend a whirl we were ready and waiting with our Glencairn glasses in-hand, steaks on the grill, cigars cut and patiently waiting.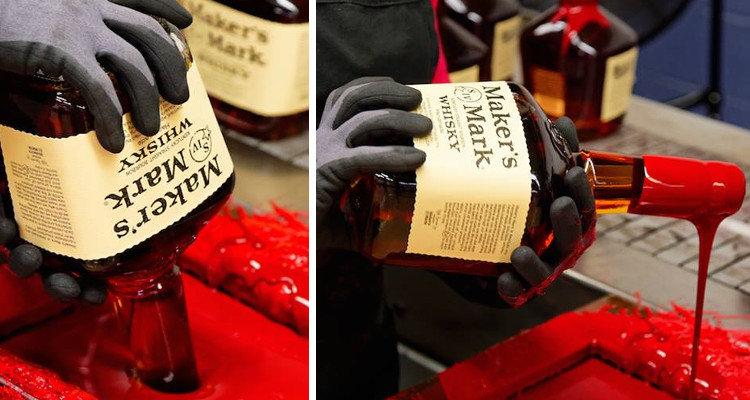 Maker's Mark Review Breakdown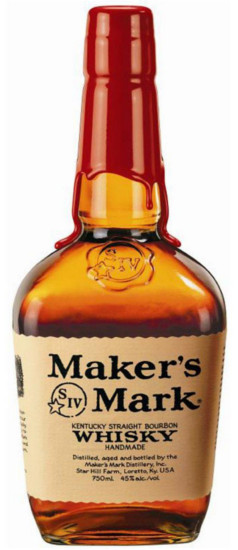 Proof: 90 (45% ABV)
Age: 5 – 7 years, blended
Nose: walnuts, molasses, oak and fruity notes
Flavors: oak, spice, vanilla, cinnamon and honey
Price: $25 – $30 USD (750ml.)
Scoring 9 out of 10 from our distinguished tasting panel, Maker's Mark delivers bold bourbon character and a distinct oak background comes across the palate rather intense initially, yet  finishes exceptionally smooth as if it's unaware of it's 90 proof strength. As the chill of fall and winter approach, we found this Kentucky Straight Bourbon to be an ideal choice for sipping neat, swirling on the rocks or mixing up the perfect late night cocktail. Next time you're looking for a whisky fix make sure to look for the bottle with the hand-dipped wax neck!
MIX IT UP WITH… "Snow Cap"
Ingredients: 3 parts Maker's Mark, 2 tablespoons powdered sugar, 6 tablespoons sweet (heavy) cream, 2 parts orange liqueur, nutmeg to taste, strip of twisted orange peel.
Directions: Stir ingredients together and pour over crushed ice. Garnish with nutmeg and orange twist. Serve in small brandy snifter and enjoy!
Buy Now: $25 – $30 or go to: MakersMark.com