As an avid Bowers & Wilkins fan, I've had the pleasure of testing and reviewing both the original P7 over-ear and the updated PX7 over-ear headphones from B&W. When I caught wind of the launch plans for the PI7 in-ear true wireless headphones, I jumped at the chance to test these out, too! 
With adaptive noise-canceling, ambient noise pass-through, smart charging via the charging case/pod, and wireless charging of the case, the PI7s are a true competitor for the current earpod market. Perfect for travel, gym, commuting (if you still do that), coffee shops, and more, the PI7s offer rich, full-range sound in a compact package. 
Keep reading to see in-depth coverage of the Bowers & Wilkins PI7s. 
B&W PI7 Key Features:
24-bit True Wireless design with Qualcomm aptX™ Adaptive

Dual Hybrid Drive units with individual amplifiers

Adaptive noise canceling

Six microphones for perfect sound and call quality

Smart charging case with audio retransmission

Fast wireless charging

Two colors (at the time of review)
Bowers & Wilkins PI7 Review Breakdown
Design
Unlike the Apple AirPods, the B&W PI7s have an attractive design that doesn't look like someone just cut the cord off. B&W did a great job with the profile of these units. The bulk of the componentry – drivers, mics, battery, etc. – fit within the depth of the ear preventing a large amount of protrusion like some other options I've seen on the market.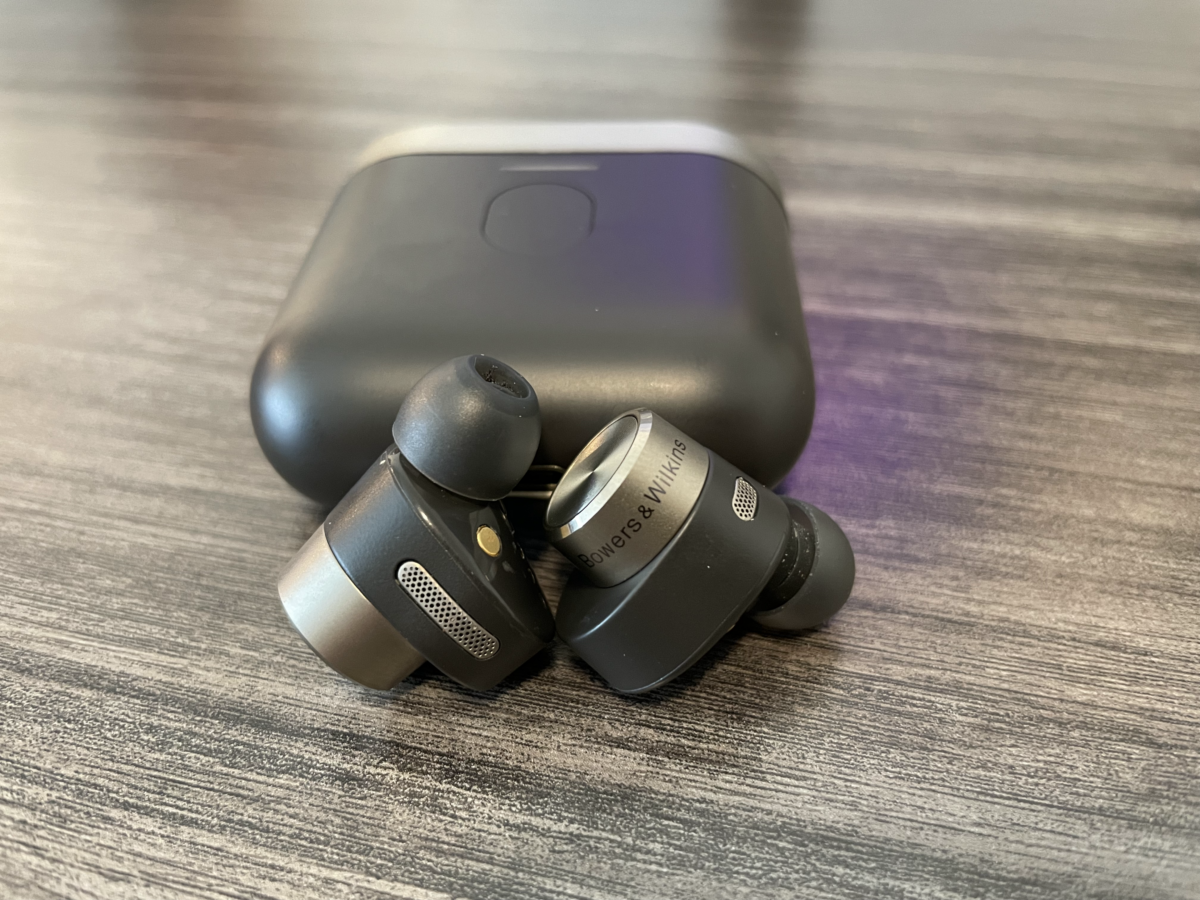 In traditional B&W fashion, the PI7s look purposefully designed, use a high-quality blend of plastics and metals, and sport bold, but minimal colorways that blend well with daily wear. They have a nice weight to them – not too heavy for uncomfortable wear, but not too light that they feel cheap.  
The case material has a "soft-touch" rubberized feel, satisfying magnetic lid closure, and satisfying magnetic earbud collection. With an option for both USB-C charging and wireless charging on a wireless charging pad, the case is versatile for home and travel use.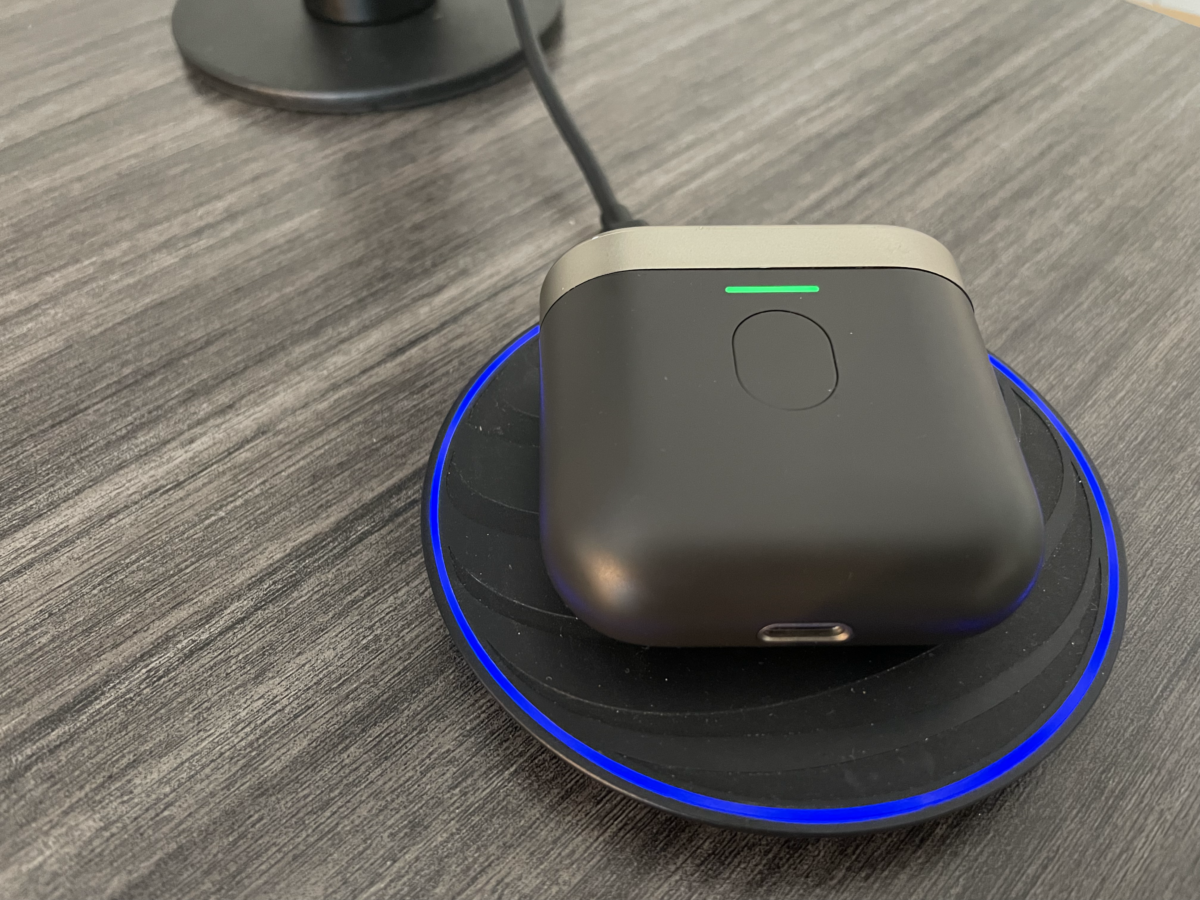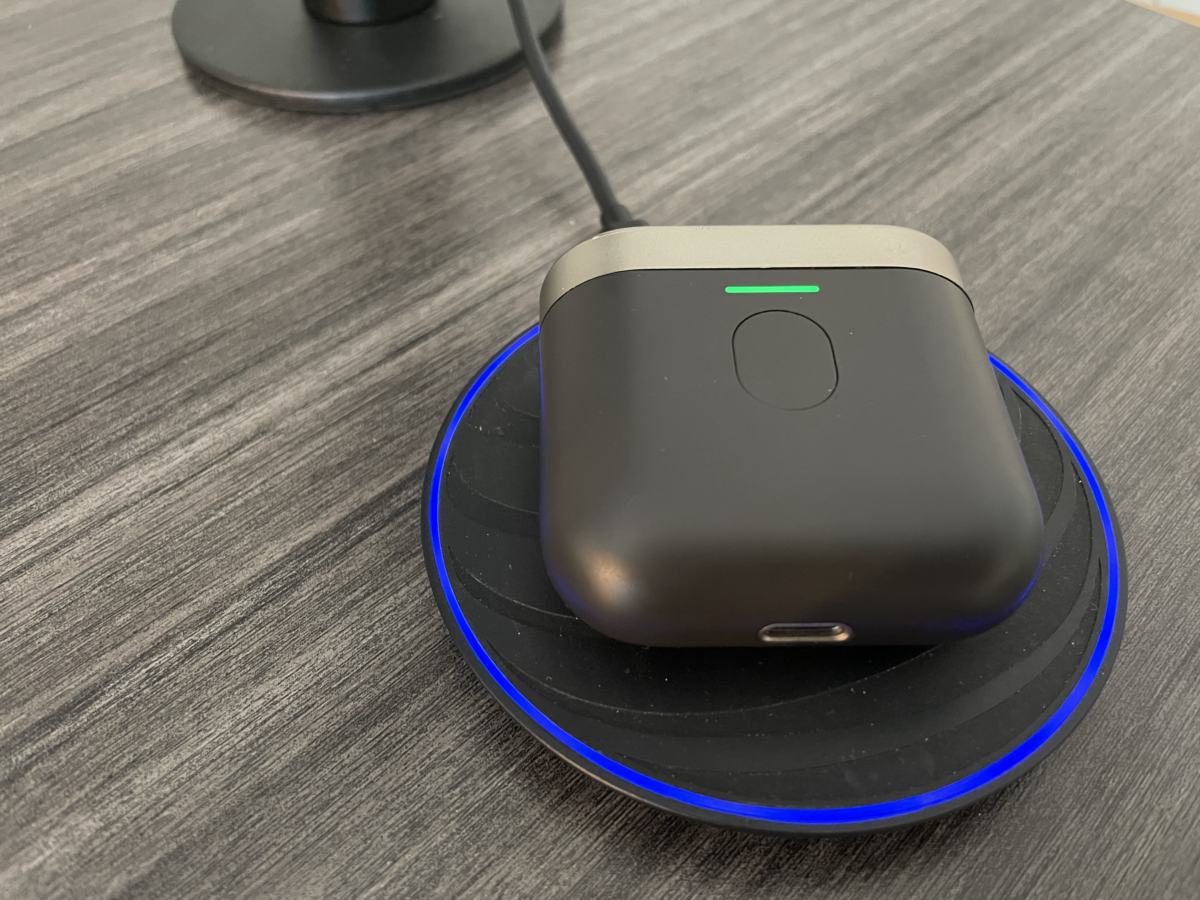 Noise Canceling 
In my PX7 review, I mentioned that if you understand the limitations of noise-canceling technology, you will soon appreciate the technology, and perhaps never go back to normal headphones.
I tried to go into testing the PI7s with that mentality, but I just couldn't imagine that an earbud could have the same noise dampening effect of an over/surround ear headphone. Boy was I wrong! The PI7s, if you have them properly fitted to your ear with the swappable rubber inserts, are nearly as good, if not equally as good, as the PX7s in noise suppression. 
Like any noise-canceling headphones, the PI7s are fantastic at repeating ambient noise – trains, planes, washing machines/dryers, etc. They're not as strong at masking speaking and unpredictable sounds, but again, if you understand the limits, you'll be more than pleased with the noise suppression.
Unlike the PX7s, they have one noise cancelation mode – automatic. The headphones will adjust to your surroundings and raise or lower the noise-canceling accordingly.  
There is an ambient noise passthrough option that comes into play when you're on calls or commuting (if you still do that) and need to hear traffic. 
Functionality
The PI7s have no physical buttons on the earbuds themselves. Touching either earbud once will pause the song, double-tapping either bud will skip the song, and a quick triple tap will go back to the previous song.
As far as I have figured out, there is no control for noise canceling, but a long press will activate Siri when connected to iOS devices. Answering a call will automatically enable ambient passthrough, and same when using Siri. 
In addition, removing one earbud will pause your music, and replacing it will start your music. If desired, you can use one earbud by inserting it and then manually tapping to start playback.
Overall, I don't often use the tapping – I just insert/remove the buds.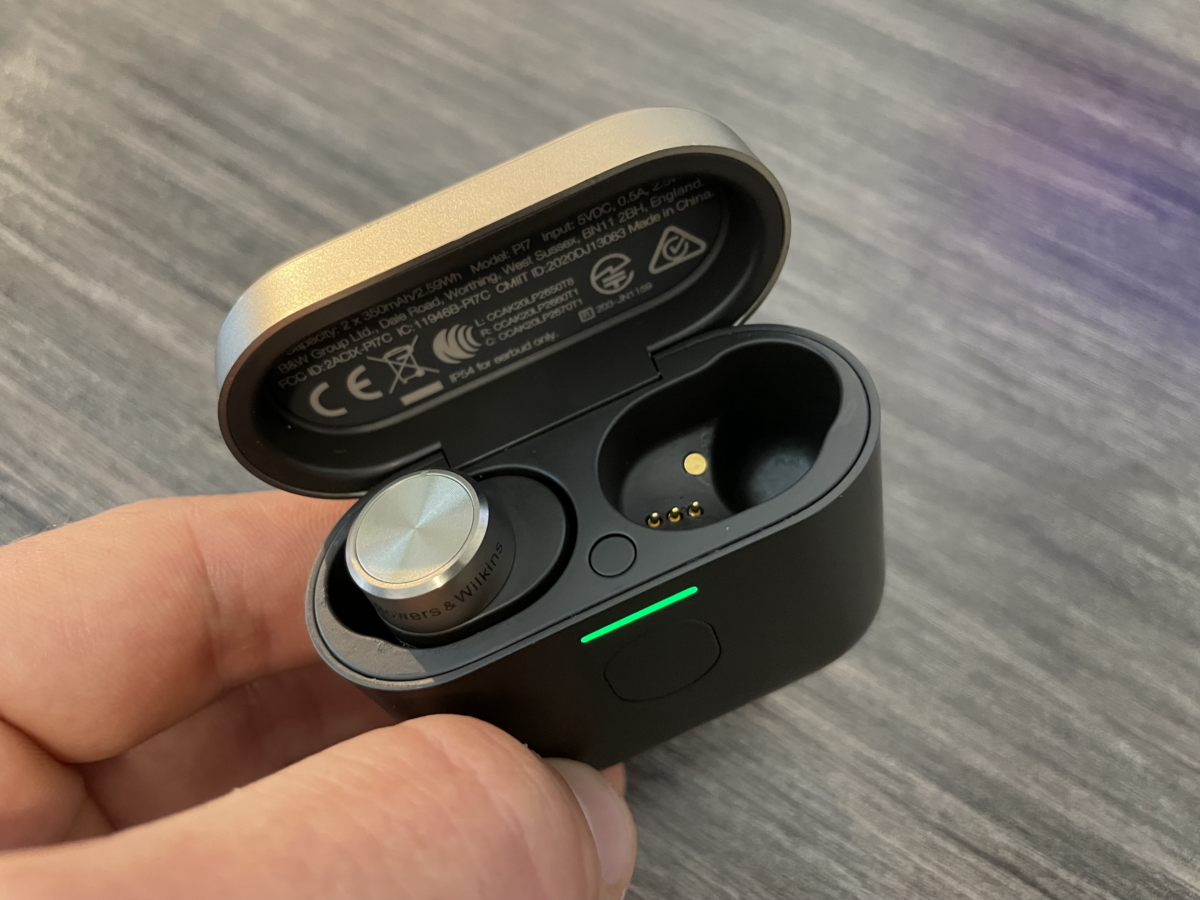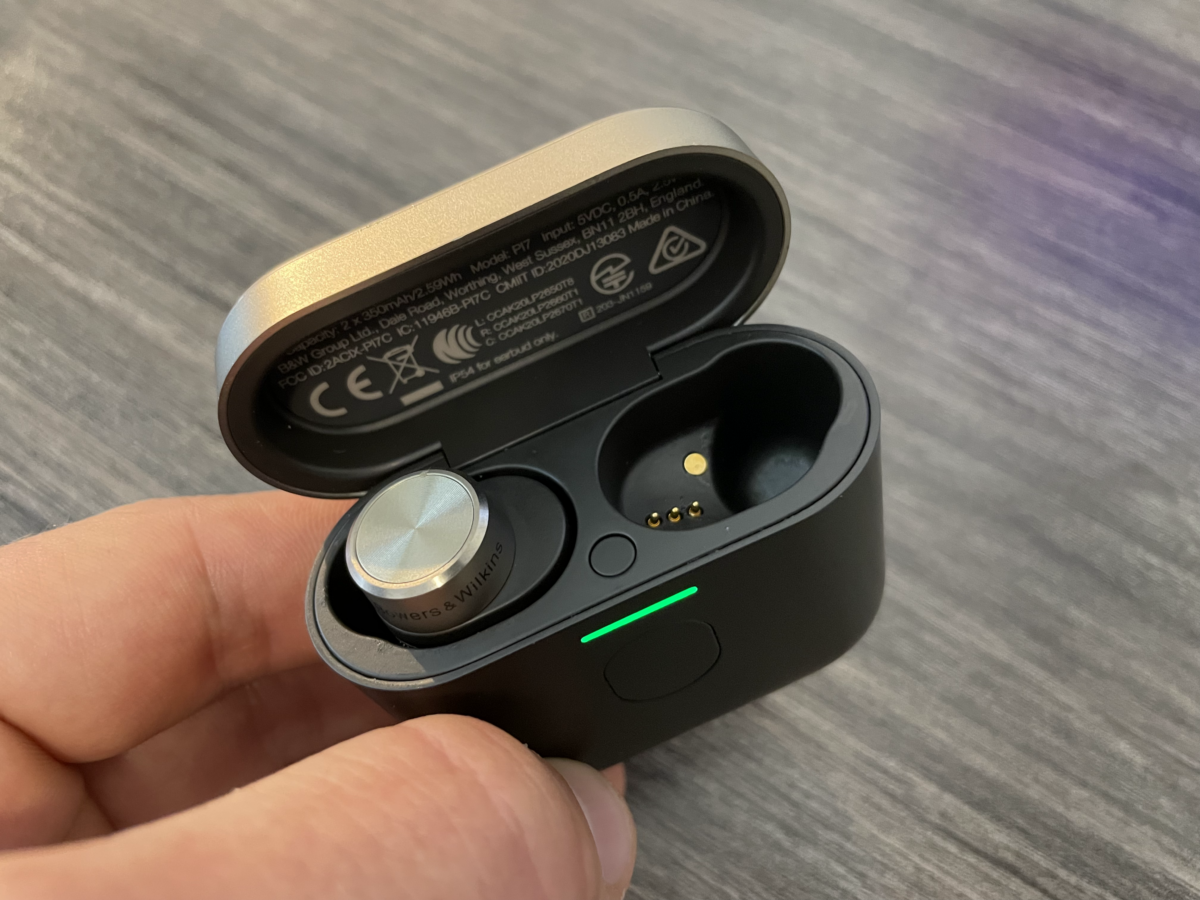 On the case, there are two buttons. One to pair and one to check the battery life of the case. The app will tell you true battery life for all 3 pieces – left bud, right bud, and case.  
I have only two complaints. One is the finicky connection that occurs. Admittedly infrequent, there are times when only 1 of the 2 buds will connect to my iPhone. I just pop them into the case and it resets the connection. The second complaint is the lack of pairing to multiple devices. Thanks to Spotify connect, I can still control music from my MacBook while paired to my iPhone, but what is a bummer is missed notification noises and the issue of watching that occasional YouTube video while taking a work break.  
Oh, and one more important note, if you're one of those gym types, the PI7s are IP54 splash resistant, so your sweat won't and hard work won't scare them. 
Fit & Comfort
As I mentioned above, the PI7s have customizable rubber inserts. Lucky for me, the medium size that came installed on the buds fit my ears just fine. To me, a nice fit is when you have a suction-like feeling when removing the buds. That suction feeling creates a nice seal to assist the noise-canceling tech but also keeps them in your ears nice and tight.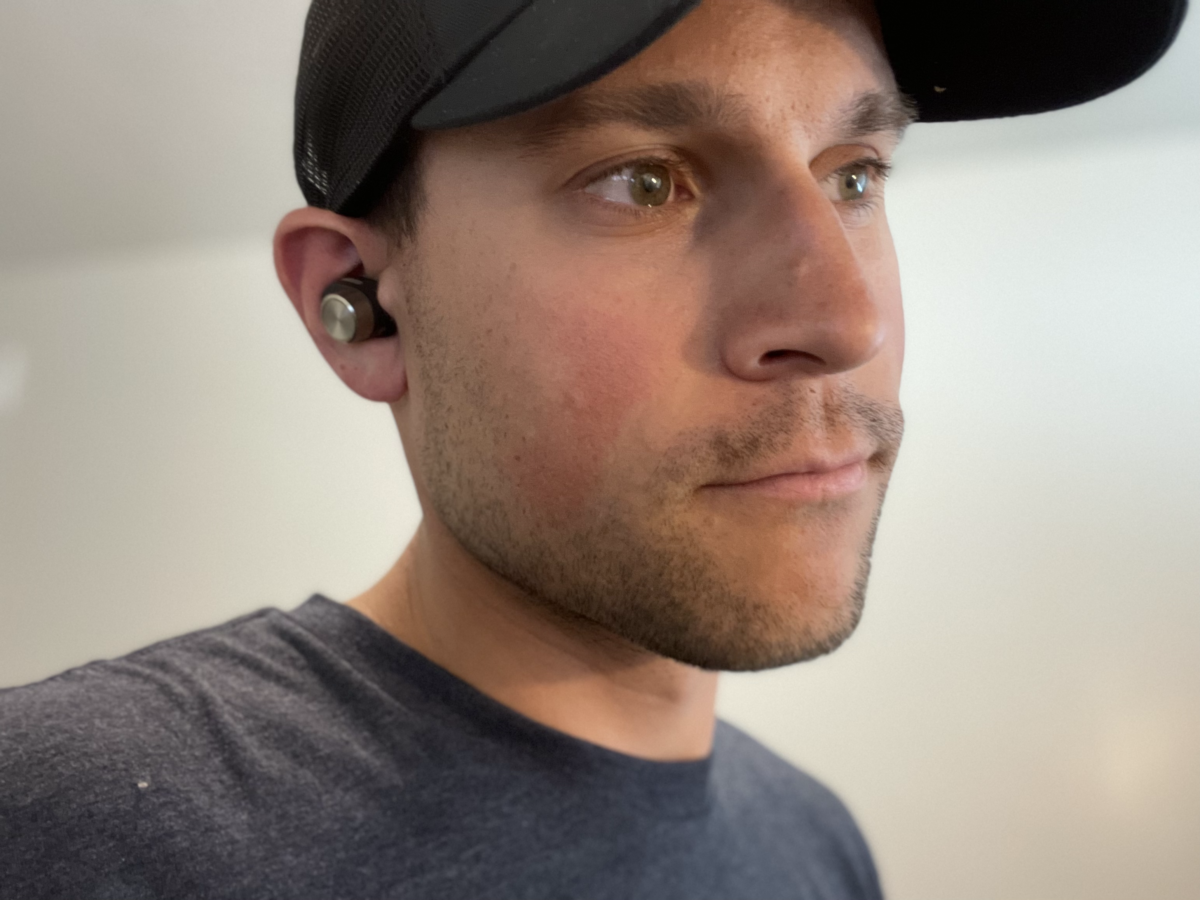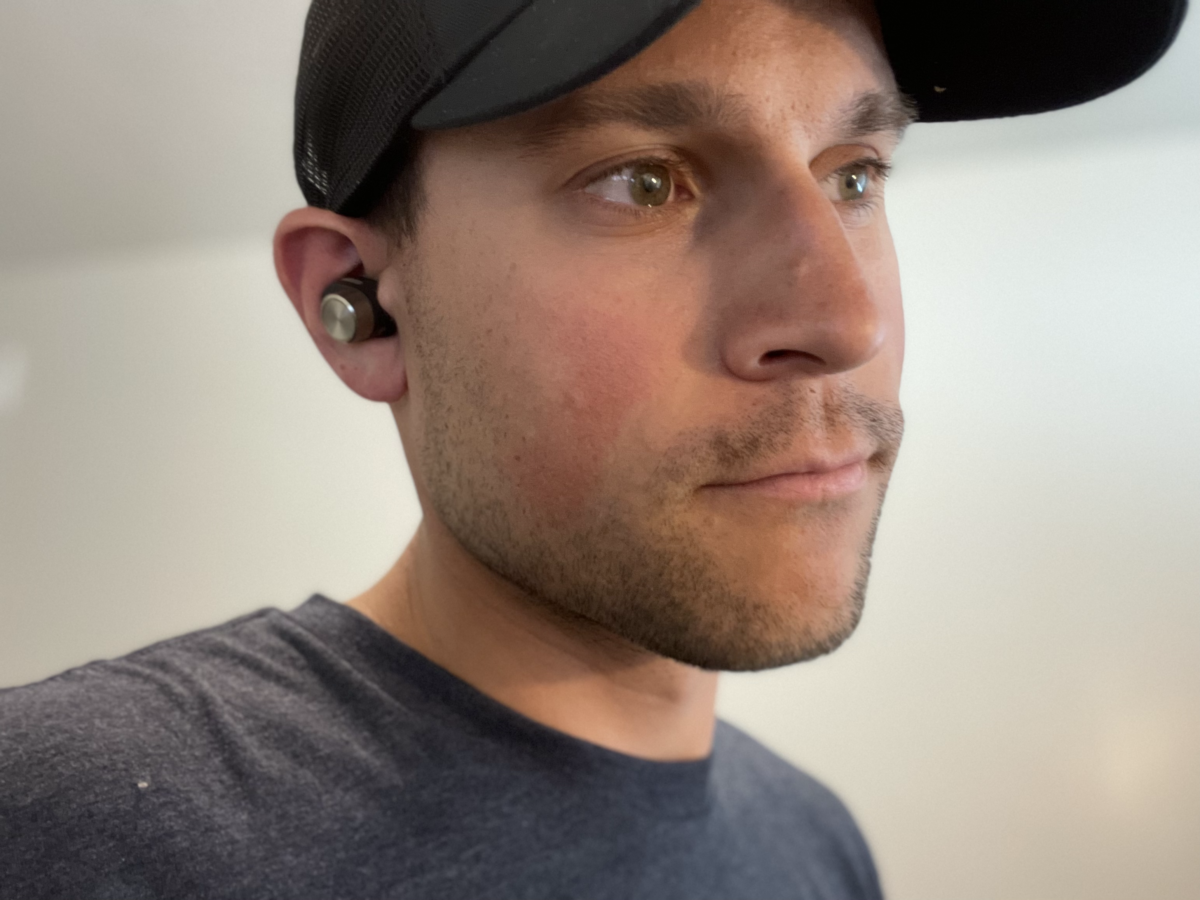 As for comfort, I usually hate inner earbuds, but these are really not bad at all. I have worn them for hours at a time without issue or discomfort.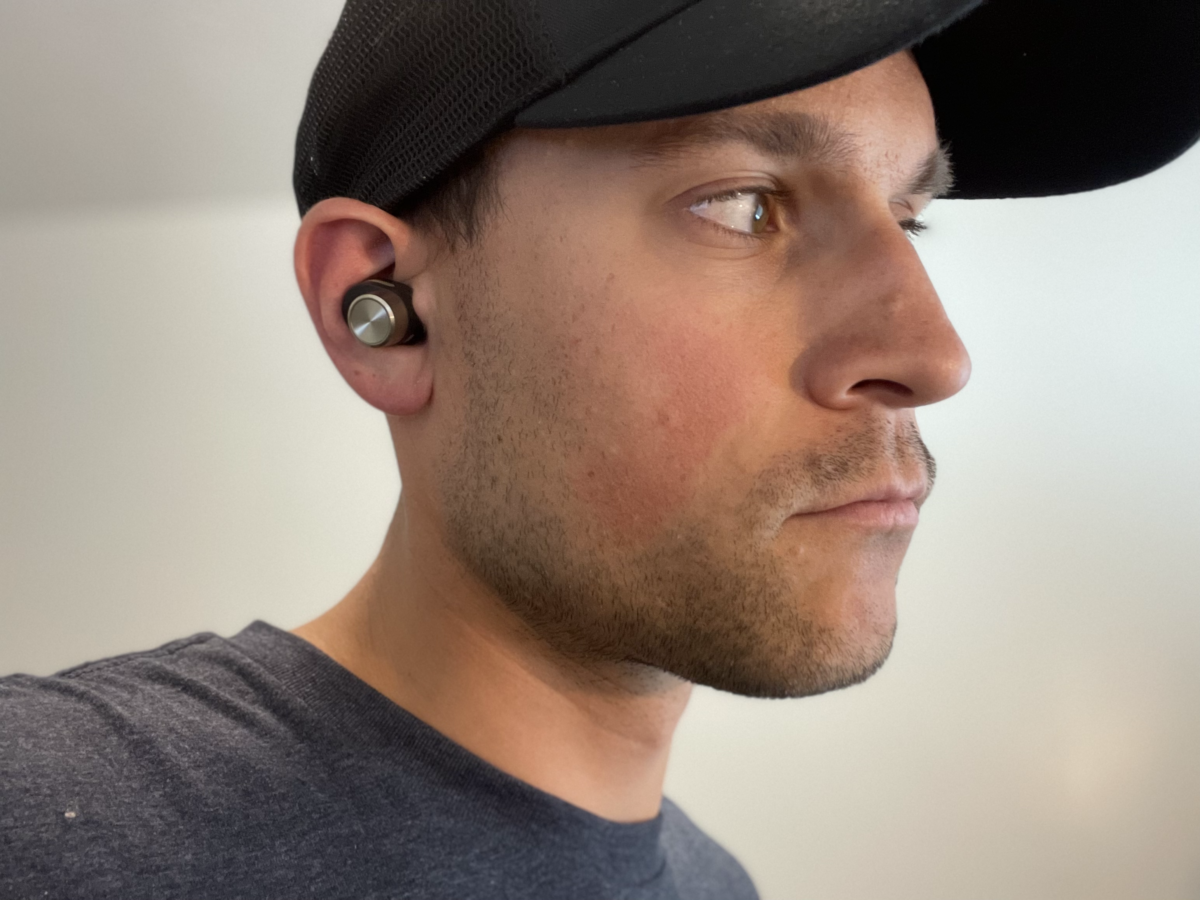 All in all, these are a great low-profile travel companion, but if I was flying more than 2 hours at a time, I'd pack my PX7s. Just personal preference. 
Sound Quality
As I've said in other reviews, I am not an audiophile, so take my thoughts here with a grain of salt. For a compact, inner earbud, these guys put out some beautiful sound. Especially when you get the inner ear fit just right, the lows are plentiful and the mids/highs are clear. Honestly, when you have a bass-heavy song going, you can even feel the earbuds vibrate. It is pretty fun and cool.
One spot I think the PI7s really stand out is spoken word – podcasts and audiobooks. Words are full and robust, and you can hear all the tone intricacies of spoken word. 
Overall, it's rather impressive the sound quality B&W was able to achieve in such a low-profile, compact package. I am not a single genre fella, and these are great across my lo-fi for work and my indie for relaxation. 
Value 
At $399, the PI7s are priced at a premium over popular options from Apple and Bose. What you get for that premium price is the sound you've come to love and expect from B&W paired with all the modern features of noise-canceling earbuds.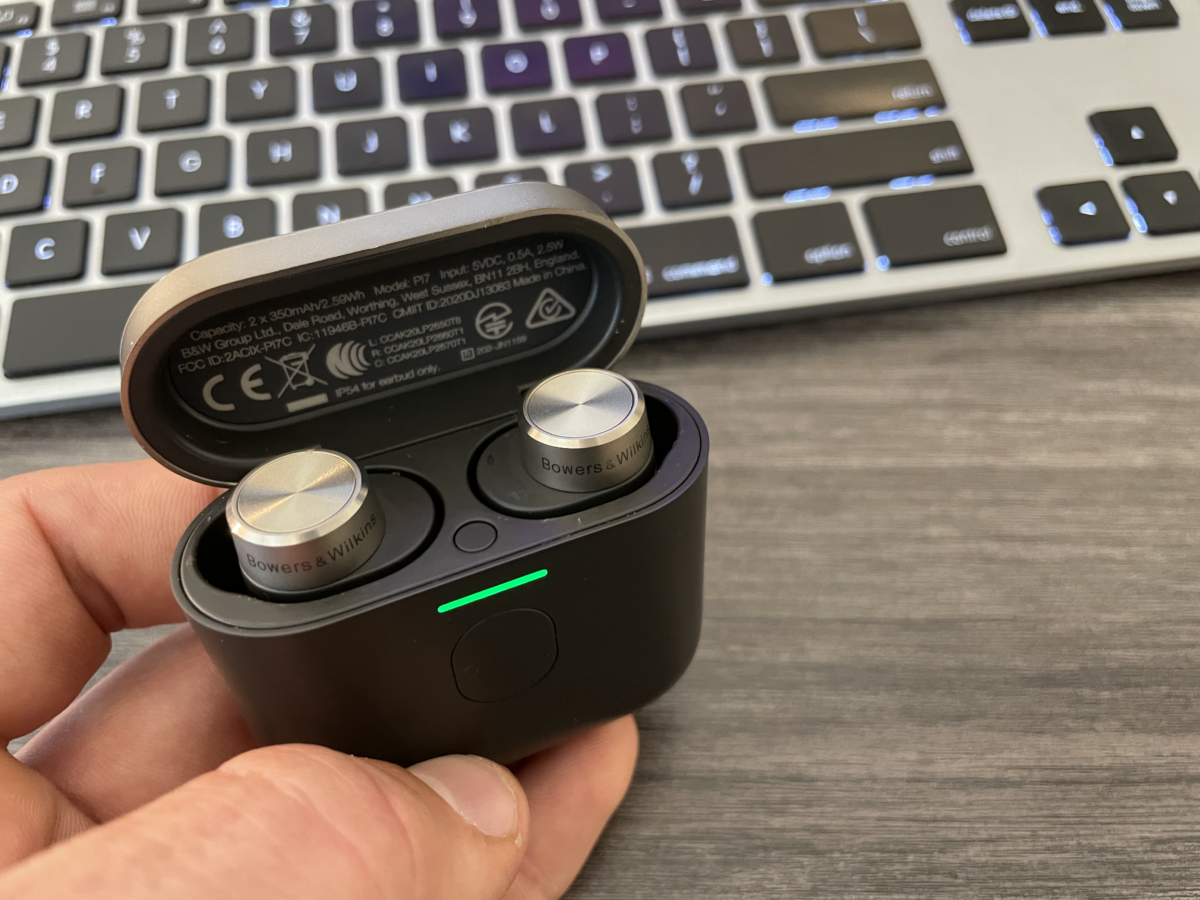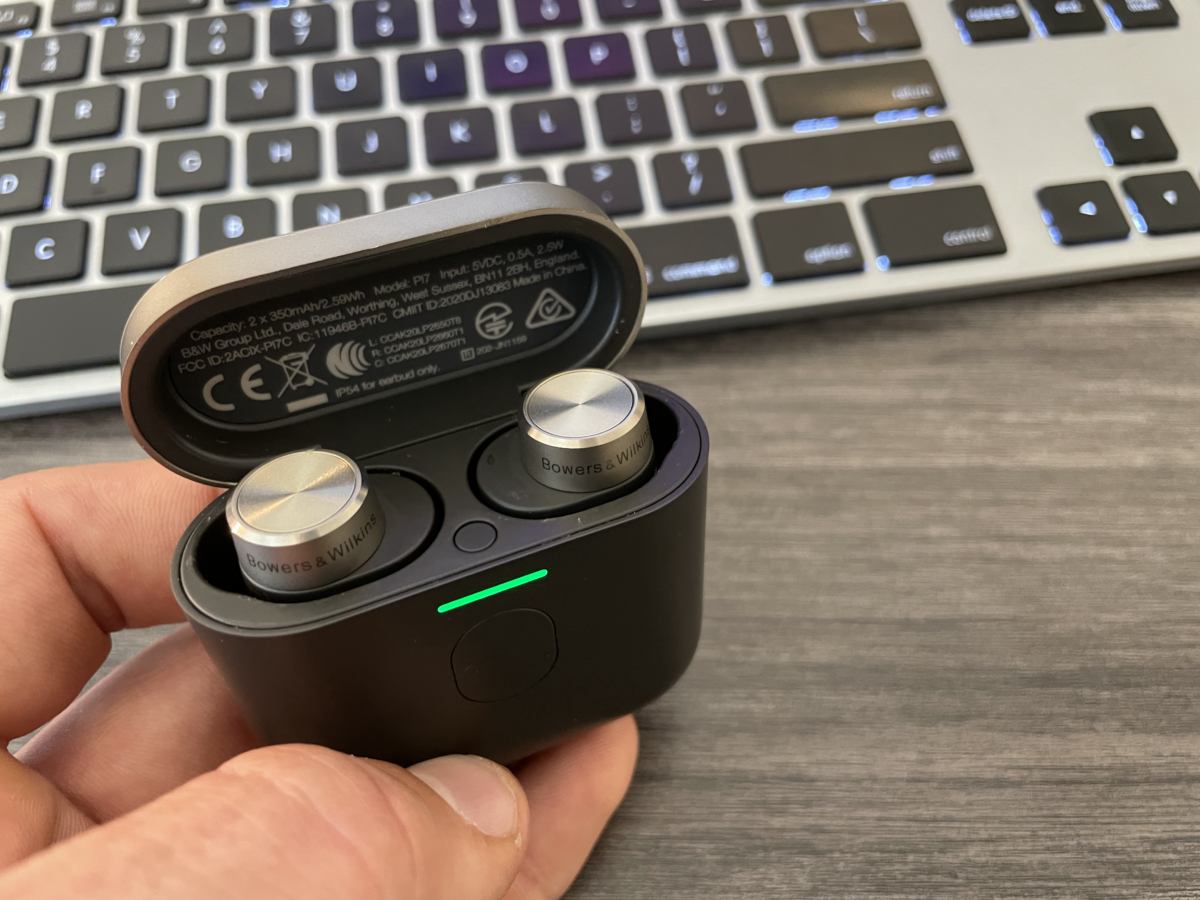 If you're in the market for earbuds and considering the PI7s, you're likely after a premium experience. Premium sound, premium materials, premium design, and a smattering of tech to make these edge out the cheaper options. 
If you want a do it all earbud that can stand up to some of the better over-the-ear options out there, look no further than Bower & Wilkin's PI7 headphones. 
Bowers & Wilkins PI7 In-Ear Headphones | Tech Review
Extremely well-balanced sounding earbuds with all-day comfort, wireless charging, and active noise-canceling.
THE GOOD:
Customizable in-ear fit
Noise-canceling is effective
Sound is excellent
THE NOT SO GOOD:
Connection is buggy on occasion
App does not connect to buds well