When you think grilling you think Weber Grills. That's just a fact of life Jack. Weber has been the symbol of quality and dependable grills since 1952. The Weber Q1200 series of portable grills now comes in a rainbow of colors for you to choose from. Recently the Busted Wallet team was given the opportunity to review the sleek Black on Black Q1200 along with a stand to go with it which we've been vigorously testing over the last month and our stomachs cannot take anymore. So without further ado let the meat parade begin! I'll be your Grand Marshall.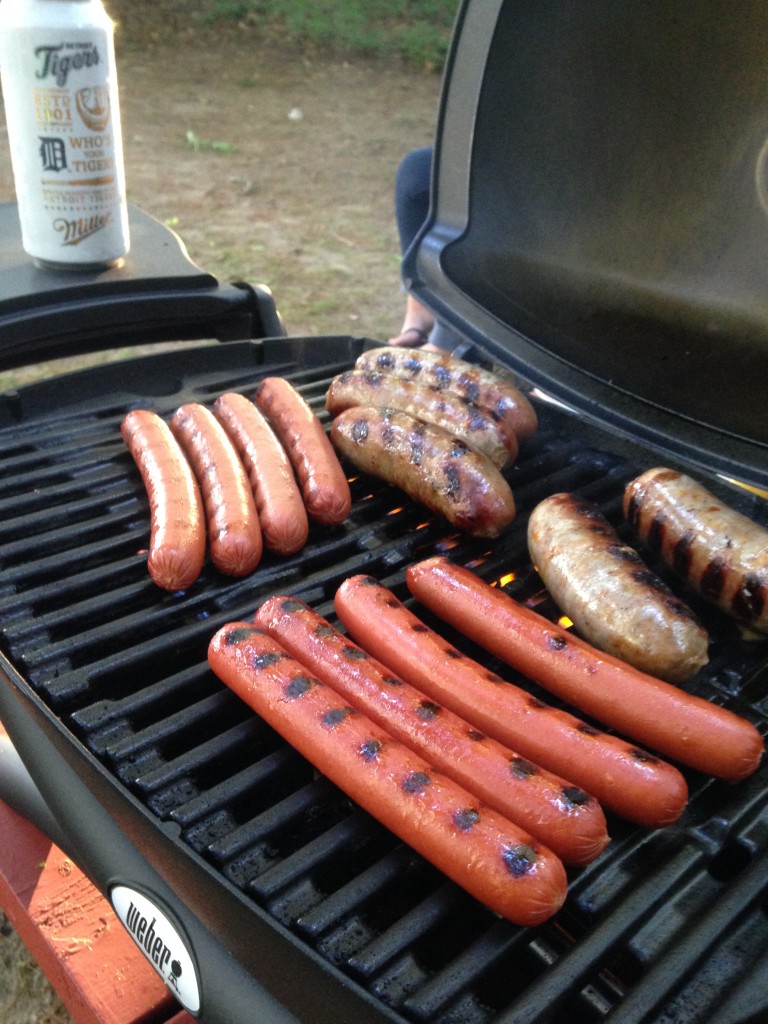 Key Features:
7 new colors to choose from
189 square inch cooking surface
8,500 BTU burner
5 year warranty
Porcelain enameled, cast-iron cooking grates
Built-in thermometer
Cast aluminum body construction
Two folding side work tables
Weber Q1200 Review Breakdown
Assembly:
Assembly of the Q1200 from opening the box took me less than 20 minutes. I could easily shave that time down to 15 minutes if I became a pro grill assembler. Instructions provided were straight forward and you only need a screwdriver to slap this bad boy together, including the stand! All the pieces were light enough to put together all on my own.
Design: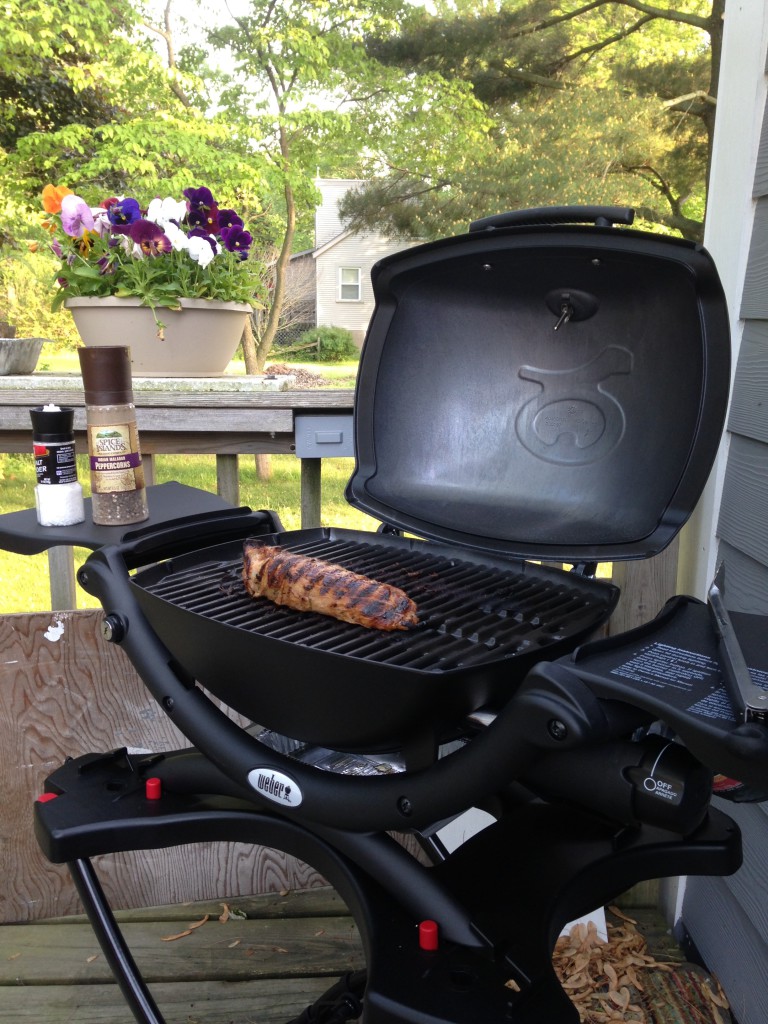 Weber does not disappoint with the design and construction of the Q series of grills. You can tell this grill is made to last and Weber backs that up with their 5 year warranty which guarantees you against rust for five years. Most of the competition in this size of grill offers a 1-3 year warranty.
What's really cool about the Q1200 is the seven color choices Weber offers. The colors offered are Green, Orange, Black, Purple, Blue, Fuchsia, and Titanium. These color options will allow you to subtly say to your fellow campers at your campground, "Yeah, I've got swagger. Yes…I…do. Now wear your envy and jealousy on your sleeve so I can bask in it as you walk by my campsite." The one slight negative I do have to offer is that the shape of the grill is not very packing friendly. Weber could step up their game in that arena. If you camp like we do, every nook and cranny of you vehicle is crammed tight with gear so a more stackable shape of the grill would be nice.
The size of the grill fully open is 24.6″x40.9″x20.5″. The electronic ignition is an easy to use push button that fires the burner up easily. Also, the burner control allows you to dial in the precise level of heat your precious entree demands. The built-in thermometer is a really excellent feature along with the side fold out work tables which are upgrades over the Q1000. The nice thing about the Q series of Weber grills is that if the Q1000 or Q1200 is too small for your needs you can step up to the Q2000 or the big bad Q3200 grills to satisfy your needs.
Performance:
The Weber Q1200's performance is quite remarkable compared to other portable propane grills I've used in the past. The 189 square inch cooking area is ample for a party of two or we even grilled enough dogs and brats up to the cottage for six people. The stainless steel burner is designed for even heat distribution as it's configured in a loop around the grill box unlike most other grills that are configured in a straight line down the middle of the grill box. This is all great but can it sear? Yes it can! The porcelain enameled cast-iron grill grates retain heat well to enable you to get that picture perfect sear every time. We also could easily get the grill up to 500 degrees without issue. Now for the meat parade you've been waiting for.

Over the last month we grilled chicken breasts, LOTS of brats and hot dogs, burgers, polish sausage (said in a Chris Farley Chicago Bears accent), as well as pork tenderloin.  This grill performs as well as some full size grills I have used so would I not only recommend this grill for camping I would use it if you have a small family. Our household only has two people in it and I would use this as our only grill without hesitation.
Click to Enlarge:
Value:
The Q1200 retails for $199.00 and if you want the portable stand it will set you back $69.99.  This is a portable grill with the performance of a full sized grill. You can find more modestly priced portable grills but they will not perform like the Weber Q1200 and of course they won't have the stylish color choices either. To summarize, this grill gets two thumbs up!
Buy Now: $199 or to learn more, go to: Weber.com
Weber Q1200 - Grill Review
If you're in the market for a portable grill perfect for camping, tailgating or small parties in the backyard, you have to check out the Q1200. This grill will impress any level of griller and we highly recommend it.
The Good:
Stylish color choices
Even heat over cooking surface
Durable construction
The Not so Good:
Packability could be better