This Gift Guide is brought to you by: Yeti Coolers.
Finding Dad the perfect gift for Father's Day is no easy task. With June 21st looming just around the corner it's time to get crackin', but what do you get for the man who seemingly has everything he needs? The easy way out is to run to mall and pick up a tie or a gift card to the local steak house chain, but let's be honest… that's down right boring. Come on, he's your Dad (husband, son or grandpappy) for gosh sakes! He deserves something special, unique and exciting. To help you find the perfect Father's Day gift we've slapped together this Gift Guide – packed with fun and interesting gift ideas that Dad will be sure to love for years to come.
Enough talking, let's get to the good stuff. Here's 17 of the best Father's Day Gifts that 2015 has to offer…
– The Outdoorsman –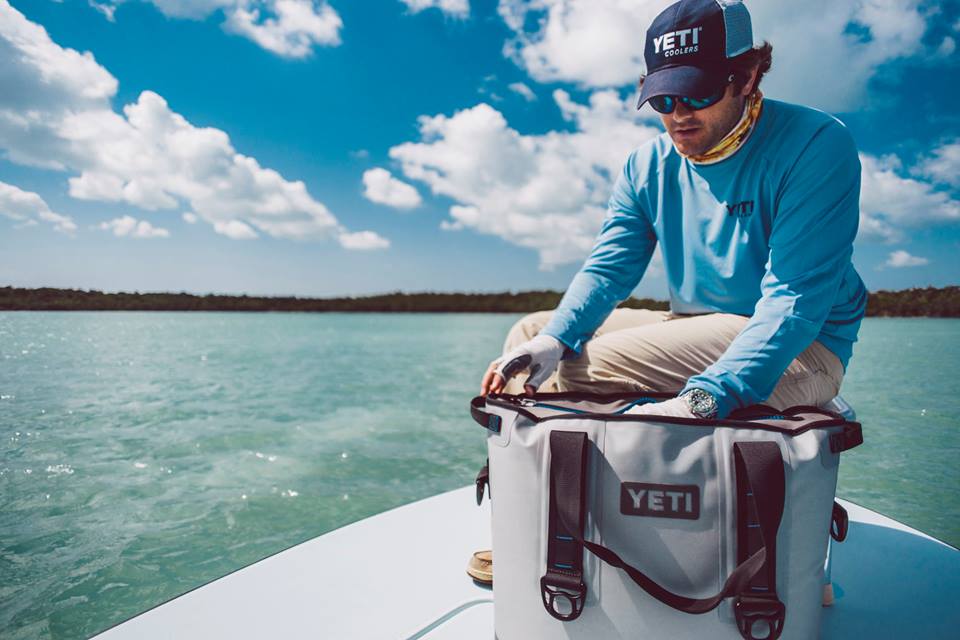 100% leak-proof, tough-as-nails and completely rugged, the Hopper 20 from YETI Coolers is a soft-sided beast. This cooler utilizes a Hydrolock zipper and U-Dock too keep your beer, food and catch cool for days. YETI has been known for years for their nearly bomb-proof rotomolded coolers. Recently they introduced their take on the soft cooler. Available in the Hopper 30 and now 20, the Hopper series of coolers are ideal for day trips to the beach, fishing or weekend camping.
Since the Hopper is lightweight (unlike most of their rotomolded models) this cooler only takes one person to carry and has a few handy straps to configure it any way you want for transport. Holding 12 cans of beer (or soda) and 20 lbs of ice, this is the ultimate soft cooler on the market. We've been able to test the Hopper 20 on our own over the past month and couldn't be happier with its performance and durability. If you're looking to impress dad and have an extra $299 laying around, this cooler is money well spent and can be handed down for generations.
Buy Now: $299 or to learn more, go to: YETICoolers.com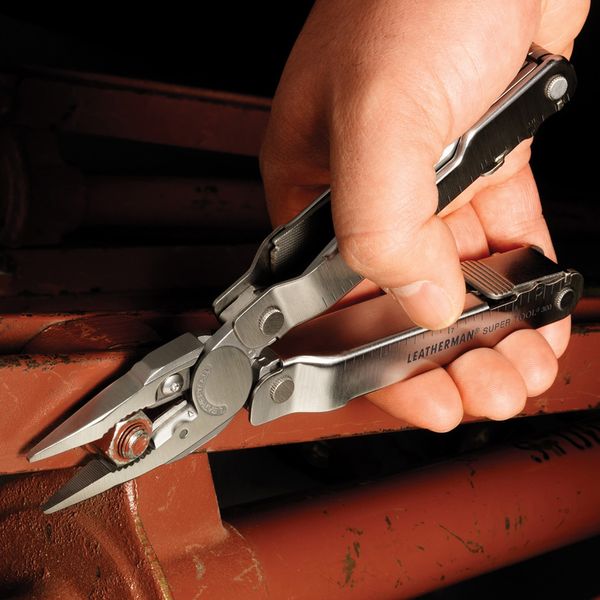 Multi-tools come in all shapes and sizes. The Super Tool 300 happens to be 19-tools-in-one and comes in the most traditional form, and it's BIG! Crafted from 100% stainless steel, the Super Tool 300 utilizes the largest and strongest pliers Letharman has ever produced and the sloped-top handle design means you can maneuver them further into tight spaces. When you're working with gloves on, the large side cutouts make it easy to still grab components and rolled handles make for a comfortable grip. Stranded, hard and regular wire cutters all come standard on Super Tool 300, and because they're removable you can repair or re-sharpen on the spot.
Super Tool 300 is great for dad's who are always working on projects, love camping or simply need a tool for every job attached to their hip.
Buy Now: 89.85 or to learn more, go to: Letherman.com
Bionic Blade XPS Micro Guide/Bionic Plus Baitcast Reel & Rod Combo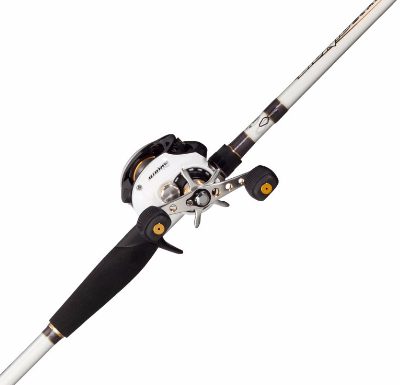 They say that once you go Bionic, you'll never go back! From our experience this Spring they are right. This rod and reel combo delivers smooth and efficient casting on the water. Perfect for delicate casting and all day fishing.
The Bass Pro Shops Bionic Plus Baitcast Reel features a rock-solid all-aluminum frame and a handsome white finish. The experts at BPS have also added their proven, externally adjustable Smart Cast anti-backlash system which allows anglers to adjust settings at the beginning and the end of the cast to virtually eliminate backlashes. Other advanced features include a smooth six-bearing system; Powerlock instant anti-reverse; forged, double-anodized aluminum V-grooved spool; smooth, powerful drag system; comfortable ribbed grips; Recurve handle, and drag star.
Not to mention the revolutionary IM8 blank is created with Bass Pro Shop's innovative ArmorCore Technology—a stronger-than-steel aramid fiber core that is wrapped with ultra-light, super-powerful IM8 graphite to make this one of the most powerful, lightweight rods you'll ever fish. EVA split grips add to your control and fishing comfort. If you dad likes fishing, he'll fall in love this baitcasting rod & reel combo!
Buy Now: $139.98 or to learn more, go to: BassProshops.com
Thermacell Repellent Camp Lantern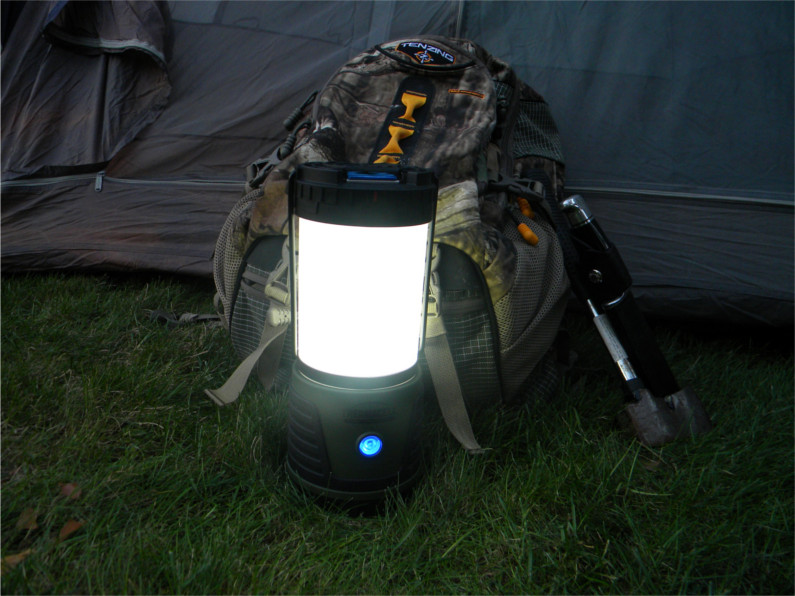 The Thermacell Repellent Camp Lantern is a durable, water-resistant repellent Camp Lantern that provides bright light and repels mosquitoes at the same time. With a heavy-duty rubberized base, 50 hours of use at its highest setting, and the ability to keep biting mosquitoes, black flies and "no see-ums" at bay, this is a lantern that will make camping more enjoyable. This lantern/bug repellent is the perfect solution for fathers who love camping, spending time on the deck and for those dads who are looking for more light while grilling as the sun goes down and the bugs come out.
Buy Now: $59.99 or to learn more, go to: Thermacell.com
XPS Stalker Front Loader Tackle System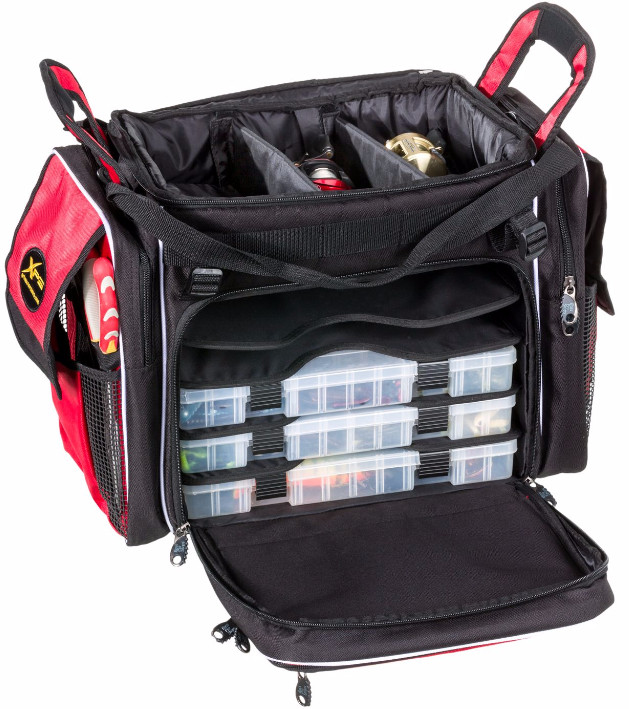 If dad like to go fishing and has more tackle than he knows what to do with this is the tackle system for him. It is loaded with storage space and has a lot of options.
The Bass Pro Shops XPS Stalker Front Loader Tackle System is constructed of heavy-duty, 600-denier, water-resistant polyester and capable of carrying five 370 utility boxes in the main compartment and two 360 utility boxes in side pockets. Besides its convenient front-loading design, it has a padded top compartment for bulk storage plus a heavily padded shoulder strap and handles. There is also built-in storage for tools, sunscreen, scent, and the like. Available in your choice of a bag only or a system with four 370 utility boxes this tackle box is truly functional.
Buy Now: $79 – $99 or to learn more, go to: BassProShops.com
Carhartt Force 6-inch Work Boot

This is for the rugged dad, the dad that can fix and make things. The dad that can handle anything, needs these boots. These are tough, lightweight and are equipped with sweat wicking, waterproof and breathable materials and are sure to handle the badass-ness of your dad.
These boots are comfortable all day long and look handsome. If you've got the kind of dad who's always on his feet working hard, this is a pair of boots that will do him justice. And since they're built with the rugged durability that Carhartt is known for he'll be able to hold on to them for a long time!
Buy Now: $154.99 or to learn more, go to: Carhartt.com
– The Drink Master –
The Whiskey Ball Quartet Set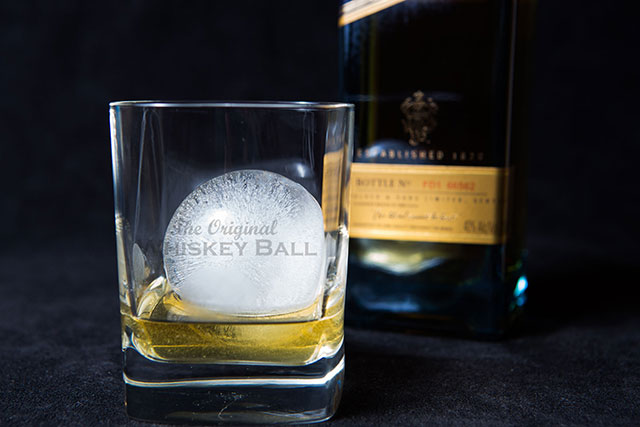 The Original Whiskey Ball was the first spherical ice mold to hit the market in 2009, bringing the artesian science of round ice balls to households all over the world. Why round? Why large? Large ice is the best way to keep your whiskey cold with minimal melting. Meaning you sip the whiskey the way the distiller intended it… cold yet not watered down.
If you're interested in the Whiskey Ball, we recommend The Quartet Set, which includes 2 rocks glasses and 4 ice molds. With this set dad will always have a fresh whiskey ball on standby and a clean glass ready to go! The ice lasts a surprisingly long time and makes you look like whiskey sipping expert even if you're not. Pro Tip: when lowering your Whiskey Ball into the glass use a spoon. This will keep the ice ball from cracking.
Buy Now: $9.95  – $42.95 or to learn more, go to: TheWhiskeyBall.com
Russell's Reserve 10 Year Old Bourbon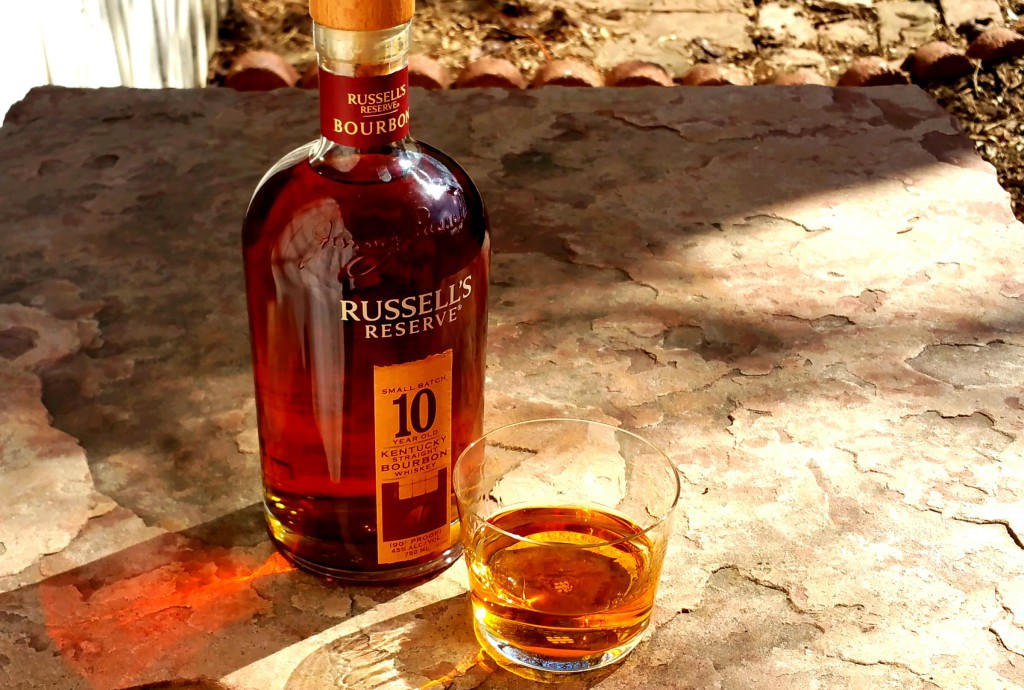 Russell's Reserve 10 Year Bourbon is quite simply a fantastic creation.  On the nose you'll experience hints of vanilla and a heavy dose of delightful cinnamon.  We also picked up on a touch of honey. The overall the scent was fantastic.  Upon first sip you will enjoy a flavor profile of spice, vanilla, caramel, and some toffee notes. This is what good bourbon is supposed to taste like. It has a very classic flavor profile and the 10 year aging process makes for a mature taste.  The bourbon finishes very smooth and has little burn on the way down.  The 10 year flavors are delightful.  While tasting, our panel jotted down about 15 different flavors we each experienced. This bourbon is truly complex.  Priced at $29.99, Russell's Reserve 10yr is an affordable, yet truly high-end bourbon dad will treasure. This bourbon is great neat or on the rocks but can also be an integral part of your next cocktail.  No matter how you choose to drink it, be prepared for a high-quality and great tasting bourbon.
Buy Now: $29.99 for more info: WildTurkeyBourbon.com
Dreaming Tree Crush by Dave Matthews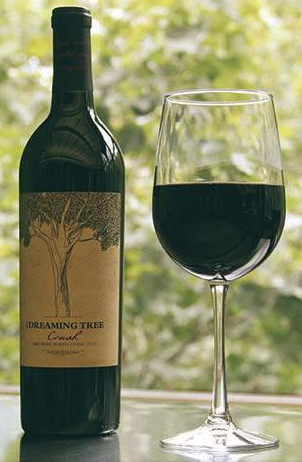 Crush blends two of our favorite reds, Merlot & Zinfandel, to create a warm, relaxing experience. Sipping this blend has us envisioning ourselves sitting around the fire with friends at our favorite cabin by the lake. It's an exceptionally smooth wine with great body making it an ideal wine to share with others – something even our "non-wine-drinking" friends can appreciate and love.
Coming in at only $15 per bottle, it's the perfect gift and one of the best wines we have tasted at this price point in recent years. Just like his concerts, Dave has created a magical experience that is meant to be shared. And yes…we did listen to Dreaming Tree & Crush while tasting this wine – a perfect pairing.
Fun fact: Each cork is printed with the lyric: "Standing here, the old man said to me, long before these crowded streets, here stood the Dreaming Tree"
Buy Now: $15 or to learn more, go to: DreamingTreeWines.com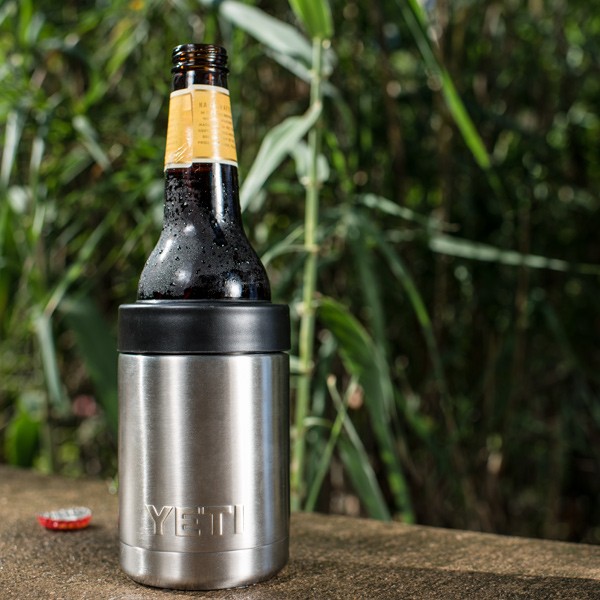 Designed as the toughest "koozie" the world has ever seen, the Colster from YETI is statement. That statement is; "No one will get between me and an ice cold beer… NO ONE!"
The Colster keeps 12 oz cans or bottles chilled utilizing double-wall vacuum insulation and a ThermoLock Gasket that locks in the cold. Made from heavy-duty stainless steel walls which are are sweat-proof, the Colster is ready to survive the apocalypse and any of dad's shenanigans. We'll cheers to that!
Buy Now: $29.99 or to learn more, go to: YetiCoolers.com
As the great craft beer revolutions sweeps over the beer-loving world, options are about as numerous as the movies it takes to portray one book. While many of Dad's best, and worst, decisions have involved a few brews, enjoying a beer or two is always a good choice. So what happens when you can't find that exact flavor profile you're looking for? What do you do when you don't want to commit to the hundreds of dollars brewing a whole vat of beer? You make your own with Craft A Brew.
The wonderfully innovative people over at Craft A Brew have created a fool-proof way to produce an amazing mug of suds to quench your thirst. Every brew kit comes with a set of step by step instructions that are so clear, that it would take effort to screw it up.
Since Craft A Brew makes the actual brewing so easy, it can be shared with friends, done alone or even a out-of-the-box date idea. The thing to remember is that it is beer, not rocket science. Have fun. Indulge in a glass or two of a similar beer as you brew to spark the creative process. This is a gift that craft brew loving – DIY dad's will be sure to love.
Buy Now: $48.00 or to learn more, go to: Craftabrew.com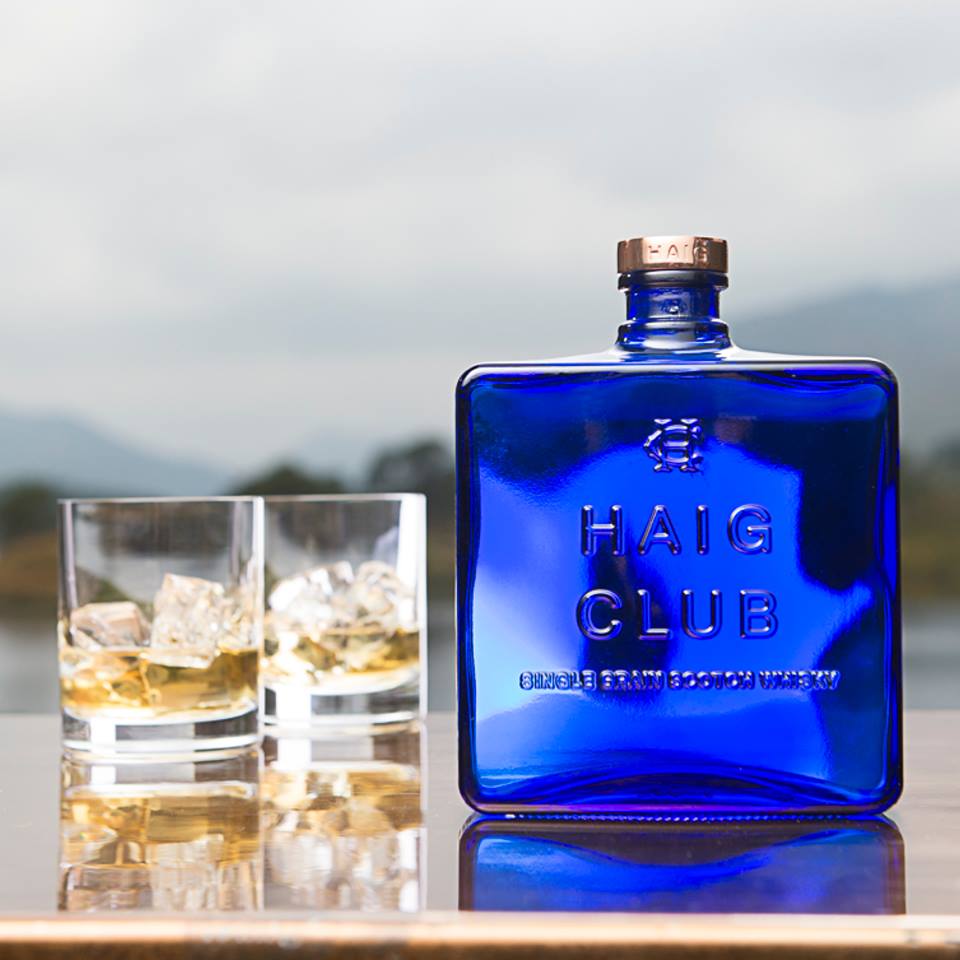 Built on nearly 400 years of distilling heritage the House of Haig can trace its whisky producing roots back to the seventeenth century. Even with all that history behind the distillery, Haig Club is one of the new kids on the block in the whiskey world. Endorsed by David Beckham, Haig Club has an eye catching blue bottle that looks more like a perfume bottle than whisky.
Endorsements and bottle design aside, this single grain whisky is easy to drink at 80 proof and delivers a very complex profile. We enjoyed tasting this whisky on the rocks. The slight amount of melt-off allows the whiskey to open up and really show whats it's made of. Notes of vanilla, oak and spice dominate the palette while an subtle lingering aftertaste that leaves you intrigued and coming back for more.
Tipping the scales at $75 a bottle, Haig Club is a high-end whisky that can easily find a home as the centerpiece of any whisky lovers home bar. It's handsome, tasty and for gosh sakes even David Beckham can cheers to that!
Buy Now: $75 or to learn more, go to: HaigClub.com 
– The Carnivore –
Omaha Steaks Dad's Day Dinner Combo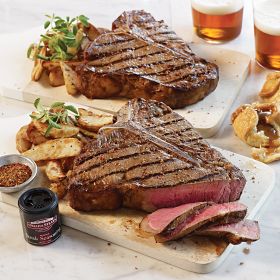 Is your dad hungry… all the time? Treat him to a home cooked steak dinner he won't soon forget. The folk at Omaha Steaks not only sell some of the best cuts on earth, they also offer special packages for almost every special occation, including Father's Day. This year their "Dad's Day Dinner Combo" caught our attention in a big way.
Headlining this combo is two gargantuan T-Bone steaks featuring a full Strip Sirloin and a hearty portion of tender Filet Mignon, all with the flavor enhancing bone in the middle. And these steaks a mammoth! Almost 1.5″ tick at the bone you'll want to give these T-Bones some extra time too cook. Add in the signature Omaha Steakhouse Fries and you've got a complete meal. But what would Father's Day be without treating Dad to dessert? When hes' about to keel over from the steak and potatoes you can knock his socks off with some delicious Caramel Apple Tartlets for dessert. Buy this present for dad, but make sure he shares it with you!
Buy Now: $69.99 or to learn more, go to: OmahaSteaks.com
– The Weekend Warrior –
Bushnell NEO Ghost GPS Rangefinder
While we could write a few hundred words about this compact little savior on the golf course, why don't we practice some word economy and let you watch the video below, in which Bushnell's own John Bovosel and Scott Peterson show you what makes this GPS perfect for dad…
If the father in your life spends time on the links and has even the slightest bit of interest in technology, this GPS could be what he's been waiting for. With nearly 16 hours of battery life he won't have to charge it that often and best of all it's not overly complicated to use. With a simple button layout and a user friendly interface the NEO Ghost will save time on the course and shave strokes off the card.
Buy Now: $99 or to learn more, go to: BushnellGolf.com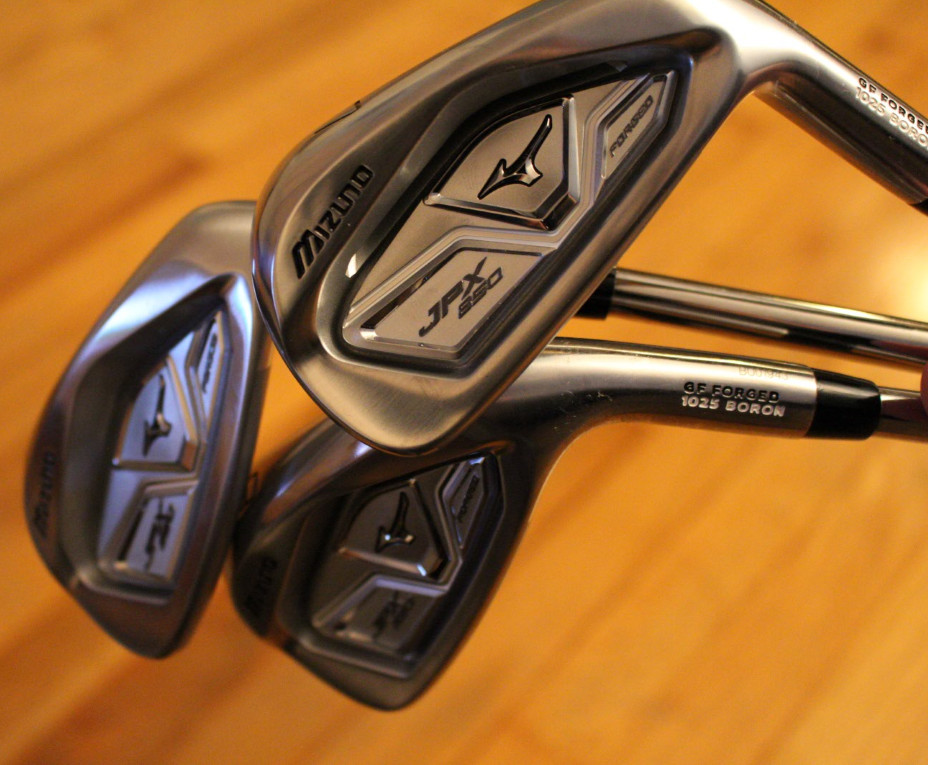 For the gift-giver who has more money than they know what to do with and a father who loves golf we highly recommend Mizuno's JPX-850 Forged Irons. Grain Flow Forged utilizing BORON, an element commonly found in the Earth's crust and throughout the Solar System. The 2015 Mizuno JPX-850 Forged Irons are said to deliver 30% more strength than that of traditional 1025E steel billets. In the past we've seen the golf industry use BORON as a decorative element to create an effective "finished" look, but not until now has anyone incorporated this element in to the actual forging process.
These irons are the ideal gift for golfers with a handicaps in the low to mid-teens, Mizuno's JPX-850 Forged Irons are impressively forgiving and explosive. If dad is in the market for a set of forged irons that will add some distance and help keep him on-line with the hole, we highly recommend checking out these irons.
Buy Now: $999.99 or, to learn more, go to: MizunoUSA.com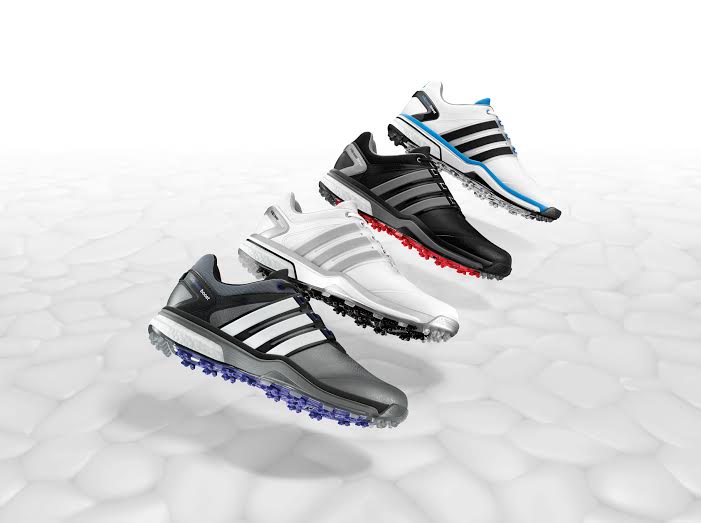 Worn in competition by the likes of Jason Day and Dustin Johnson on the PGA Tour, the adipower Boost golf shoes were designed for storing and releasing energy efficiently throughout the swing. Which is the idea behind all of Adidas' BOOST shoes. Returning engery to the user. What sets these golf shoes apart is the 25 spikes integrated into the outsole. Utilizing revolutionary and tour-proven gripmore technology for the first time, adidas Golf has placed gripmore spikes of varying sizes, strategically locating them on the outsole to deliver improved and more efficient traction and stability where it's needed most – the swingplane.
These shoes look good and hold tight to almost every surface on the golf course. We've been lucky enough to test a pair ourselves this Spring and we are happy customers. The shoes themselves are water proof (up to the laces) and have the comfort of a running shoe. Break-in time is minimal and they look down right handsome on the links. If daddy is looking for a new pair of shoes, we'd suggest you consider the adipower Boost.
Buy Now: $190 or to learn more, go to: AdidasGolf.com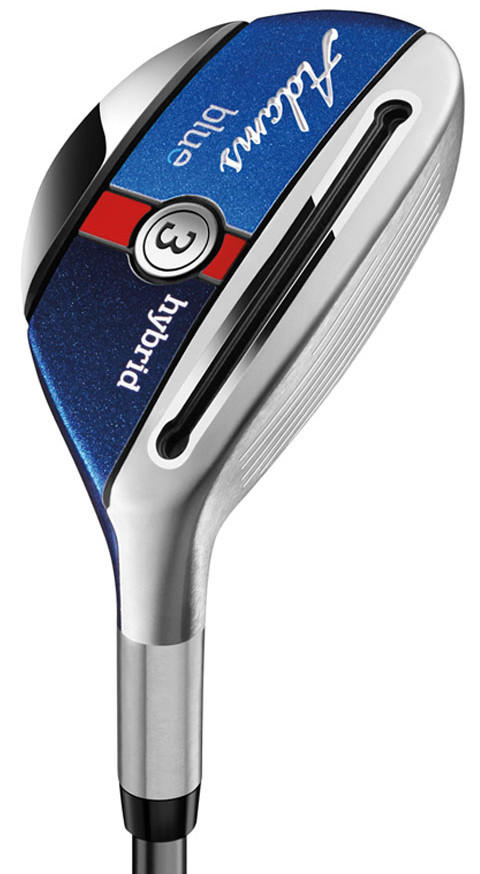 Taking the place of the nearly extinct 3-iron, the hybrid has become a real club that real pros put in their bag every week on tour. The hybrid is more accurate and forgiving than the long irons of the past. Recently Adams Golf unleashed a new series of clubs dubbed "Adams Blue," with a promise to launch the ball easier. With technology like the Velocity Slot, a low and back CG and a SlimTech shaft it's easy to see that this hybrid means business.
Recently we took to the course with this hybrid and the results put a smile on our face. From golfers with single digit handicaps to hackers that rarely break 100, this hybrid delivered exciting results from 200 yards and out. What's apparent quickly is that the ball come off the club face very hot and with a beautiful trajectory.
This club is ideal for almost anyone's bag, but if you're shopping specifically for fathers day and are stumped what to get your golfing father, this hybrid from Adams is truly something to consider.
Buy Now: $179.99 or to learn more, go to: AdamsGolf.com
FootJoy HYPERFLEX Golf Shoe
HYPERFLEX is the most distinctive and exciting golf shoe in FootJoy's history, featuring innovative materials like the new FlexGrid exoskeleton, to deliver lightweight support and cushioning so you can play at your highest level. The very distinct FlexGrid upper was inspired by the Leonard P. Zakim Bunker Hill Bridge in Boston, Massachusetts. When viewing this type of cable-stayed bridge at different angles, the cables create a grid offering tremendous strength and support, all while maintaining a sleek, lightweight and technical appearance – similar to FlexGrid.
But how do these shoes feel and preform on the links? Here's what PGA Pro Hunter Mahan has to say about HYPERFLEX…
The word "Edgy" used to describe a golf shoe? Didn't think that would ever be the case, but with the HYPERFLEX we think it's quite apt. If your dad is passionate about swinging his golf clubs and has discerning taste with an emphasis on style the HYPERFLEX from FootJoy are an excellent gift option. They feel great right out of the box, are waterproof and simply look like the coolest shoe on the golf course.
Buy Now: $190 -$210 or to learn more, go to: FootJoy.com/HyperFlex
– Cigars & Accessories –
Gurkha Cellar Reserve Series Cigars
Vintage Cellar Reserve: for this stogie Gurkha uses the finest quality 15-year-old aged tobacco, comprised of an oily Criollo 1998 wrapper, that combines an aged Dominican, olor binder with a 15-year old Dominican Filler. Housed in unique wooden boxes that aesthetically evoke a maturing wine barrel, the Cellar Reserve is a delicious medium to full-bodied cigar that is full of flavor and complexity.
Buy Now: $139 (box of 20) and up
Cellar Reserve Limitada: this cigar is a rich and robust cigar using the finest quality 15-year aged tobacco. This special edition blend is comprised of an appealing Brazilian Arapiraca Maduro wrapper, combining an aged Dominican, Olor binder with a 15-year old Dominican filler. As with the regular Cellar Reserve, this cigar is full of flavor and complexity with an added layer of sweetness and body on the finish.
Buy Now: $9.00 and up
Cellar Reserve Edicion Especial: with this cigar Gurkha goes above and beyond in perfecting the Cellar Reserve blend with a Corojo wrapper and 18-year aged tobacco. This medium body, full flavor cigar is packaged in a beautiful piano finish, mahogany box.
Buy Now: $11.00 & up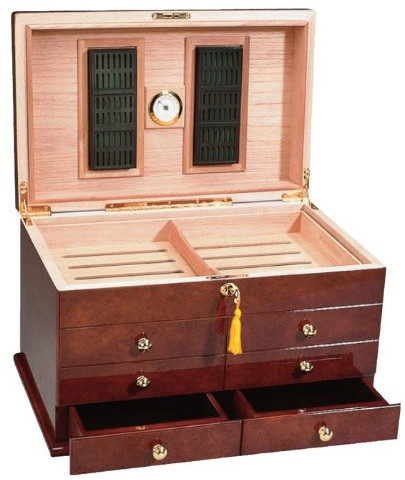 Capable of holding and properly humidifying up to 300 stogies with out breaking a sweat, The Ravello Humidor is a cigar collectors dream. This humidor is crafted from Spanish cedar and has enough space to run a small business out of. Most cigar aficionados can only dream of filling a humidor like this to the gills. With space to grow his collection this is the perfect gift for the dad who enjoys his cigars.
The top four drawers are just for appearance, while the bottom two have storage space for lighters, matches, cutters, punches and just about any other device you can think of. The Ravello comes with two humidifiers and a hygrometer, so keeping your sticks properly aged is easy. Pro Tip: read all the directions that come with this humidor. They'll ask you to properly season the humidor several times and calibrate the hygrometer for proper readings. Only after you've done all of this will it be ready to take care of your stogie collection.
Buy Now: $118 or to learn more, go to: QualityImporters.com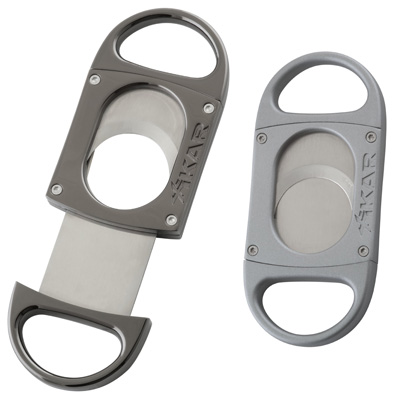 XIKAR's classic double guillotine cutter now has a more refined look and feel. The M8 maintains the same size, quality and performance that cigar smokers expect from XIKAR, but delivers it in a new metal body. The M8 features stainless steel blades for a smooth and clean cut every time. It's the perfect combination of style and performance.
Buy Now: $49.99 or to learn more, go to: Xikar.com
– Tech Daddy –
Big Turtle Shell Bluetooth Speaker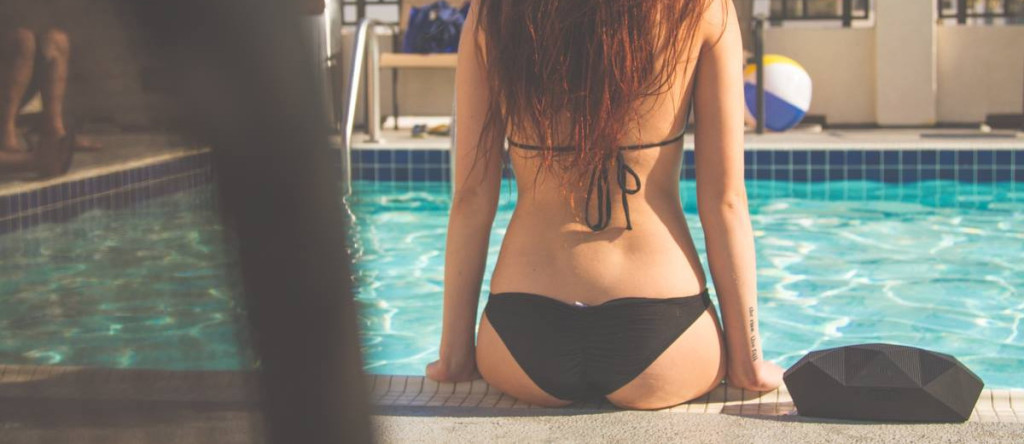 There are quite a few Bluetooth speakers breaking onto the scene these days. With most, you'll find some sort of nitch to attract a target group of customers, such as bluetooth range, portability, sound quality, or battery life to name a few. Recently we were able to test and review The Big Turtle Shell, boasted as "the greatest wireless speaker ever created" by its creators at Outdoor Tech. The Big Turtle Shell has been marketed as a "Go anywhere" Bluetooth speaker, resistant to the elements and ready for hard use.
When Outdoor Tech created this "go anywhere" Bluetooth speaker, they didn't cut any corners. The Big Turtle Shell's rugged design can withstand all of the elements and continue to provide sound quality that will keep the party going for hours…and keep your Bluetooth enabled device fully charged for the duration. The multi-position design to control sound projection, Built in mic, 32 foot Bluetooth range, and built-in tactical controls make this one of the most versatile portable speakers that dad or any outdoor enthusiast / world traveler would be thrilled to have in their entertainment arsenal.
Buy Now: $229.95 or to learn more, go to: OutdoorTechnology.com
BACtrack Mobile Smartphone Breathalyzer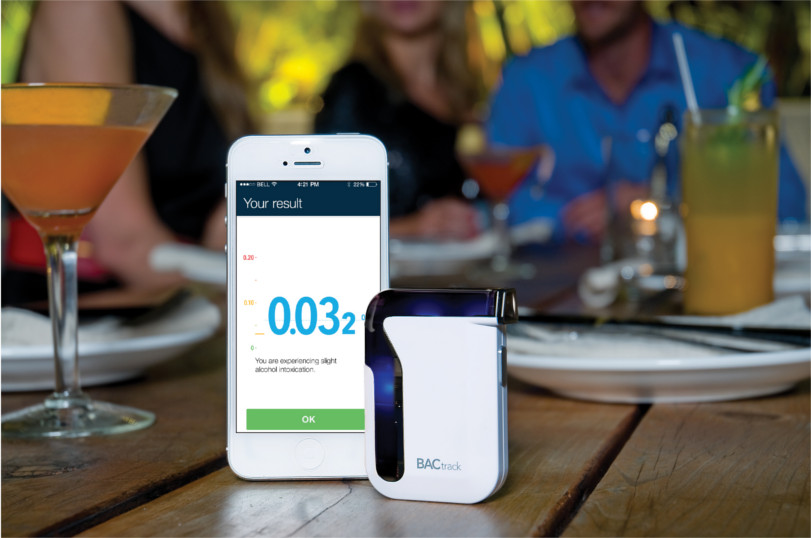 So what… dad likes to have a few brew pops after work!? He raised you, let him enjoy life! But if you want him to be safe while doing so this little device might be the perfect gift.
BACtrack is the most trusted breathalyzer brand on the market and the BACtrack Mobile Smartphone Breathalyzer is the world's first smartphone breathalyzer. The BACtrack connects seamlessly with your phone via Bluetooth and the BACtrack app. The breathalyzer is compact so it can easily go with you anywhere. The BACtrack's internal air pump ensures precise, consistent results while the proprietary Xtend Fuel Cell Sensor technology provides professional-grade accuracy. Once blowing into the breathalyzer, the app quickly provides your BAC (Blood Alcohol Content) level as well as an estimate on when you will return to 0.00%. Through the app, you can track your BAC over time from the last 6 hours to as far as the last 14 days to help you gain a better idea of how your body processes alcohol. The BACtrack even has the ability to log your drinks, capture photos, and share your results if you feel so inclined. The BACtrack Mobile Smartphone Breathalyzer is a lot of fun and a life saver at the same time.
Buy Now: $99 or to learn more, go to: BACtrack.com
Arlo Wire Free HD Security Camera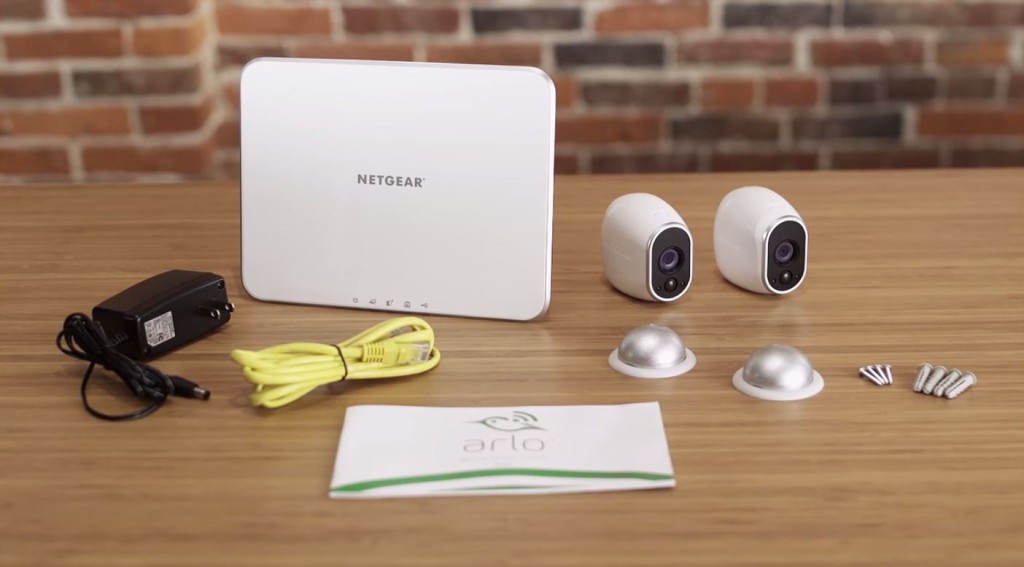 The Arlo Security System by Netgear is best suited for the home or small office. It works great if you want to keep an eye on your pets or kids while you are away from home. Or in the event you are the victim of a robbery. The motion sensor is a great addition that can send you alerts on your phone whenever motion is detected. Having this system in place delivers a certain piece of mind that traditional wired systems lack.
If your dad is tech-savvy and focused on home security the Arlo system is one of the best available and the perfect gift. Especially if you no longer live at home!
Buy Now: $199-$499 or to find out more: Netgear.com
Cobra SPX 7800BT Radar Detector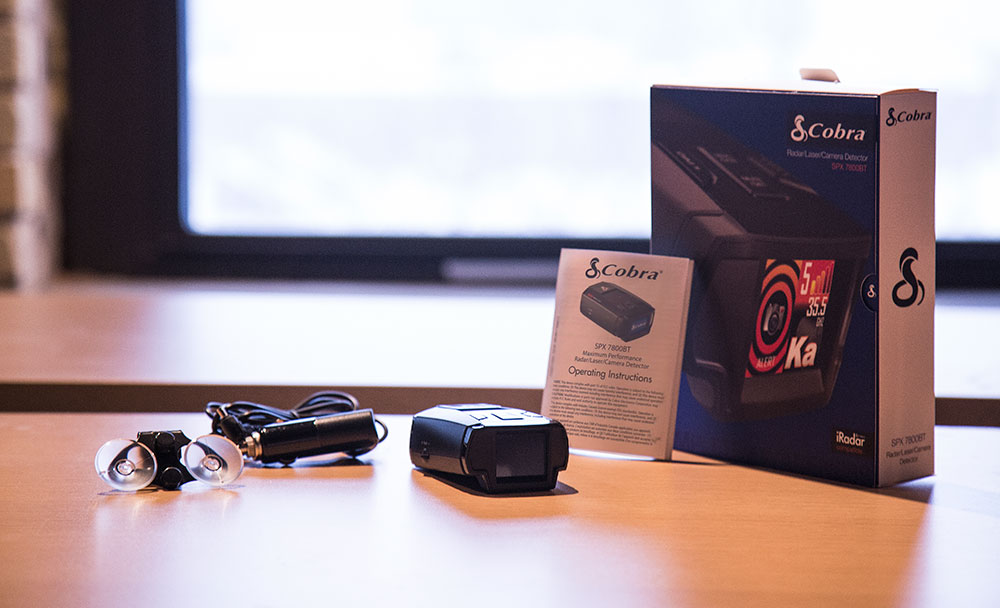 Meet the Cobra SPX 7800BT Ultra-High Performance Radar/Laser/Camera Detector with 1.25-inch Color OLED Display, Voice Alert, and iRadar Community-Based Detection.  Whoah, that was a mouth full.  But for good reason, because this little baby packs a punch.  Cobra used their latest technology, military grade components, and best design practices to pack this thing full of feature rich performance all while shrinking it down to half the size of other detectors on the market.  Don't let the size fool you.  This SPX Series nearly doubles the detection range and warning time of previous models.
Obviously we don't condone unsafe driving. Please always use your best judgment when getting behind the wheel of a car, and be respectful of your fellow drivers on the road. A radar detector is good gift for the dad with a lead foot, but it's not a 'get out of jail free' card.
Buy Now: $249.95 or go to Cobra.com to learn more.
– Yard Guardian –
Craftsman 42″ Turn Tight Riding Mower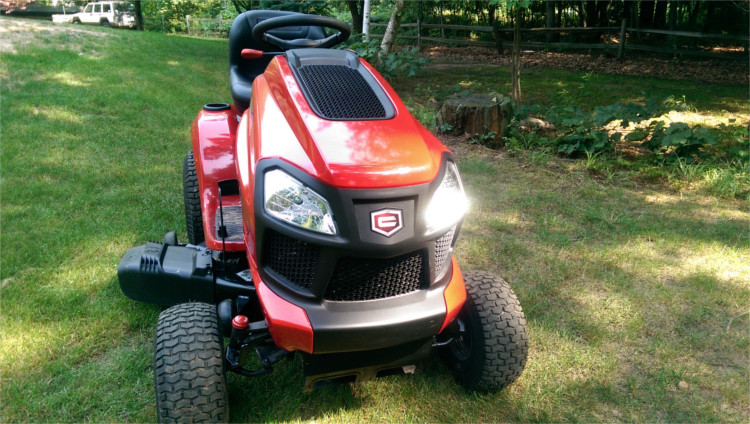 Boasting a top speed of 7.5 miles per hour (26% faster than the competition), a 42 inch cutting deck,  and a 6 inch turning radius – the Craftsman 42" Turn Tight Fast Riding Mower embodies the company's new motto: "Kicking Grass and Taking Names" to a T. You see, the new Craftsman 42" Turn Tight Fast Riding Mower harnesses the power of a beefy two cylinder 724cc Briggs & Stratton Platinum engine to produce 22 horsepower – making it ideal for homeowners with over sized yards and undulating terrain. While push mowers are sufficient for small lawns with little to no hills at all, when it comes to big yards with daunting hills, you need something with more power, a bigger cutting deck and the agility to navigate tight spaces and obstacles.
This mower is a solid machine that comes with an impressive warranty, the rock solid Craftsman name and safety features that'll give you piece of mind. Okay, so that's how justify this purchase to that penny-pinching banker in your head, but what you really need to know is that this mower is a beast! We're talking 7.5 MPH top speed, a 6″ turning radius, a fully integrated cup holder and a 22HP Briggs & Stratton power plant. If your budget is BIG and you're shopping around for the perfect gift for dad and you don't consider the Craftsman 42″ Turn Tight Fast Riding Mower you are making a mistake – this riding lawn mower preforms like a champ and looks just as good parked in the garage as it does out in the yard making turns and all of the neighbors green with envy to match dad's lawn.
Buy Now: $1712.37 or to learn more, go to: Craftsman.com
Husqvarna 562 XP Chainsaw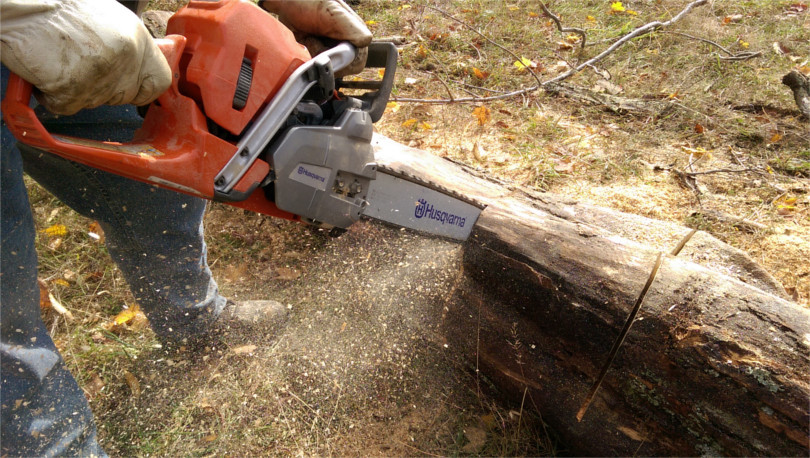 Introducing the Husqvarna 562 XP Chainsaw. Developed for professional loggers and skilled landowners, the 562 XP is a powerful chainsaw that's packed with features for efficient and convenient operation. With a large air filter, bar options up to 24″ and an X-Torq engine pumping out 4.7 horse power, the 562 XP delivers more power where you need it, with up to 20% less fuel consumption and 60% less exhaust emission.
This chainsaw comes highly recommended from our staff. It's not all that often that we all agree on something, but the 562 XP is a product we all can get behind. We tested it for several days and it never disappointed. If you're in the market for the perfect father's day chainsaw with some serious power and amazing features the 562 XP from Husqvarna is a great chainsaw to consider.
Buy Now: $739.95 or to learn more, go to: Husqvarna.com
This gift guide is brought to you by: Yeti Coolers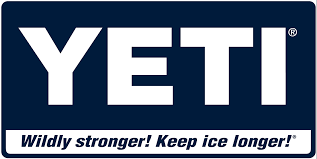 *All products featured in this gift guide were hand-picked by Busted Wallet's staff under no influence from Yeti Coolers or its affiliations.