Purchased new, my 2017 WRX was delivered with stock performance summer tires. While the sticky compound and stiff sidewalls were great for cornering and overall handling, they were loud, unforgiving, and saw short tread life. 
In my search to replace those stock summers, I decided to explore the performance and ultra-high performance segments within the all-season tire category. While I loved the performance aspect of the stock tires, my WRX is daily driven. I don't track it, autocross it, you name it, so I was willing to forego some performance in exchange for a more forgiving, quieter ride – to the joy of my girlfriend – and longer tread life.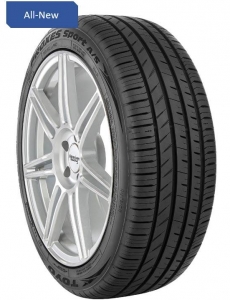 With those considerations in mind, I jumped at the opportunity to test out and review Toyo's new Proxes Sport A/S Ultra-High Performance (UHP) tire. A new set of 4 checked all the boxes listed above, without sacrificing performance as much as a standard A/S sedan tire. 
Let's get into it!
Toyo Proxes Sport A/S UHP Key Features
Specialized silica compound for better wet traction

Improved rib design for braking, handling, and cornering

Multiwave sips to help quiet the tire through tread wear

Alignment wear indicators 

Rim protector bead
Toyo Proxes Sport A/S UHP Review Breakdown
Dry Performance 
On dry pavement, the Proxes Sport A/S tires inspire confidence. Despite a slightly softer sidewall compared to the stock summers, these tires are eager to change direction and react nicely to driver input. The inner tread blocks are optimized for acceleration and braking, while the outer tread blocks are optimized for cornering. All in all, the steering in my WRX feels "lighter" equipped to the factory 18-inch rims.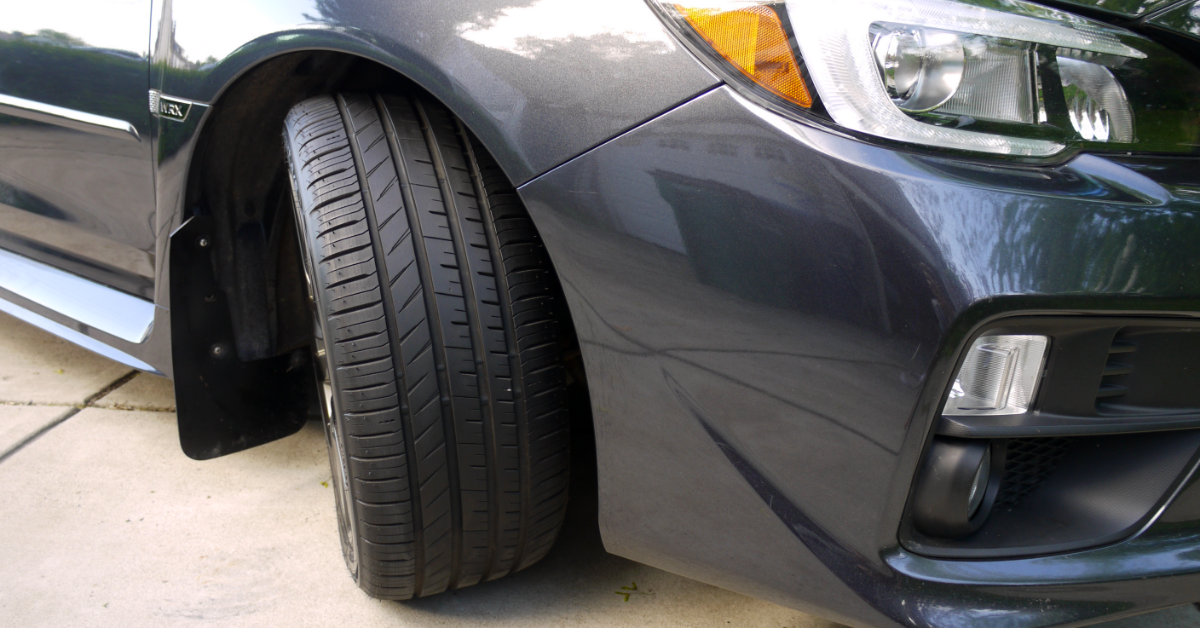 Under heavy acceleration load, the Sport A/S tires provide ample grip and can lay down the power. Apart from mixed-surface secondary roads, I've had a hard time getting these tires to loosen up, let go, or chirp when hitting a straight hard from standstill. 
Unfortunately, I have noticed these tires act squirrelly on grooved pavement. Specifically, if the pavement runs parallel to the side of the vehicle. The tires dance around almost as if they're trying to line up a pavement groove with the negative space in the tread. 
Wet Performance
Coming from summer-specific tires, I had high expectations for the wet performance of Toyo's Proxes Sport A/S tires – they didn't disappoint. The tread pattern of summer tires is fairly unforgiving when the roads get wet, usually equipped with fewer sipes and lateral grooves to help with water evacuation. The Proxes Sport A/S tires have all of those water-control features paired with Toyo's very own Nano Balance Technology. Launched in 2018, this technology has allowed Toyo to develop new rubber compounds by researching and developing rubber compound blends at the nano-level.
What does that mean for consumers? Simply that Toyo has precision control over its rubber compounds to deliver specific performance attributes, like wet road performance in the case of the Proxes Sport A/S tires. I have not been afraid to corner hard in wet conditions, whether I am taking a right at a green light or taking an exit. The water evacuation is efficient on these tires, and I do not feel the white-knuckle floating or hydroplaning sensation that is more common with summer tires.
I am a pretty firm believer that all-season tires are really only three-season tires. I've heard every argument against that claim, but nothing beats the acceleration, braking, and cornering of a true winter tire in winter conditions. Here in Western New York, we see rapidly changing conditions from lake effect snow to freezing rain. Pair the uncertainty of storms with trips down to ski country, I opt for the full-on winter tire switch each year. With that said, we have a very long transitional period in which the temperatures fluctuate wildly. I have either found myself burning up the soft rubber on my winters or getting caught unexpectedly with summers on (aka hockey pucks below 40º).
I am looking forward to the higher versatility of Toyo's Proxes Sport A/S during the volatile changeover months – I'll be able to wait longer for the winter switch and take winters off earlier for the summer switch. 
Cornering 
While I don't race,  I do my fair share of spirited driving. To my surprise, I have not noticed these tires to perform significantly worse than the stock summers in the corners. While there are some subtle performance differences, most notably understeer depending on your cornering speed, the Proxes Sport A/S tires will hold their own appraching a corner and pulling hard out of a corner. 
In my opinion, each tire type has its advantages: quick steering adjustments feels sluggish on the stiff stock summers, but they track long, hard corners better than the all-seasons due to the rigid sidewall. Toyo's Proxes Sport A/S track worse on sweeping corners, but change direction quickly.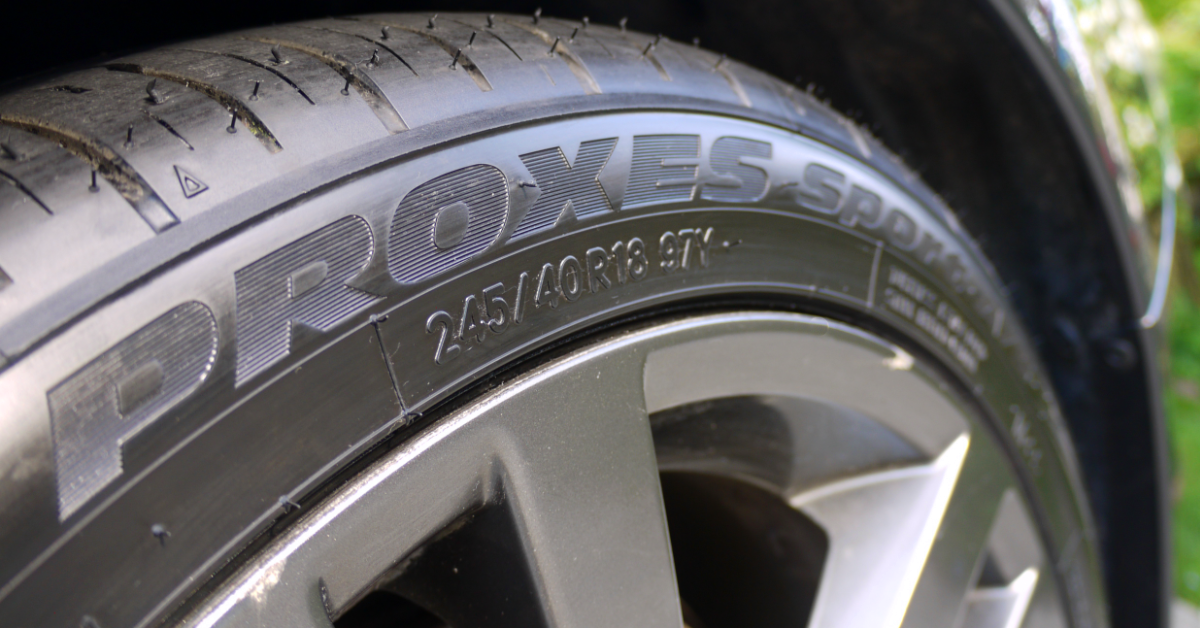 To add context, there's one sweeping interstate change ramp that I love taking at 70mph when the summers were equipped. The Proxes Sport A/S tires can comfortably take it at about 65mph before you start feeling some understeer. I'll take that 7% decrease in speed in exchange for a quieter, smoother ride and quicker small steering inputs everyday driving demands.
Honestly, it all comes down to what matters most to you and the types of roads you drive regularly. For me, I do a lot of city driving versus country roads, so I'd rather have quicker steering input and reaction time than better traction on sweeping corners.
Road Noise & Comfort
For a performance-oriented tire, the Proxes Sport A/S tires are much quieter than I anticipated. I was expecting to hear everything on the road as these tires feature a more rigid sidewall than standard passenger tires. Road noise and comfort are similar to a passenger sedan tire but can be pushed way harder when you ask them to perform. Toyo has developed a great blend of performance when you want it, or need it, without sacrificing a comfortable, noise-dampened ride.
The stock summers on my WRX sounded like they were constantly overinflated; they'd frequently make a "pinging" noise, in a lack of a better word, when hitting even small cracks and fissures in the road. There is no overinflated feel, feedback, or noise-sensation with these Toyos.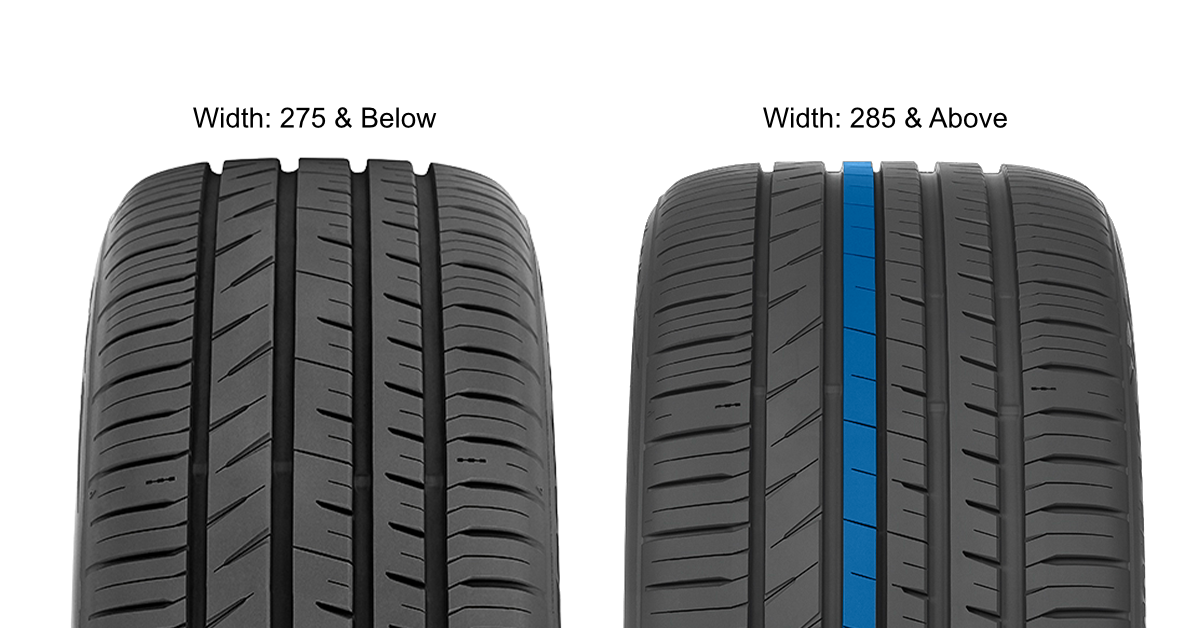 Toyo has developed two different tread patterns for their Proxes Sport A/S tires. Sizes 285 and above have an extra rib running around the center of the tire. In my size, the tires lacked that extra fourth intermediate rib, but the tread was still designed to center vehicle weight on the three intermediate and central ribs when riding at highway speeds. This minimizes rolling resistance and allows the outboard and inboard shoulders to do their job. The inboard ribs and shoulder are optimized for braking, while the outboard ribs and shoulder are optimized for cornering grip and stability.
Value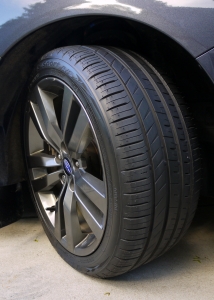 At $160 per tire (for size 245/40R18), these are not only cheaper than almost all well-known dedicated performance summer tires, but they will outlast them as well. These tires are rated for 50,000 miles. 
Less is more, in this case: for about $150-200 less than a set of 4 dedicated summers, you can go 20-25k more miles. If that doesn't scream value, I am not sure what does. 
And depending on where you live, one set of tires might even carry you through the whole year. That is a nice savings of added mount and balance costs each season change or the cost of a second set of winter wheels.
Lastly, Toyo has a generous "No Regrets" 500-mile or 45-day trial and a 50,000-mile* warranty to keep you feeling confident.
*Warranty is 40,000 miles on Y rated tires, like the ones I tested, and 50,000 for V or W rated tires
Fit your vehicle or find your local dealer
Toyo Proxes Sport A/S - Tire Review
A fantastic value tire that performs when you ask it to. With cornering grip like a dedicated summer tire, and comfort and road noise of a standard passenger tire, Toyo put together a great blend of spirited ability and daily enjoyment.
THE GOOD:
Quiet & smooth ride
Confident cornering
Longer tread life than summer tires
THE NOT SO GOOD:
A bit of understeer at speed