Whether we're out testing some new gear, or searching for adventure for the sheer enjoyment of it, we're always finding ourselves venturing out to the most precarious of places. Most of our fun and games take place on the west coast of Michigan, and if you live in an area anything like ours, there are all sorts of conditions to consider while you're traveling from point A to point B. This season we threw a set of Toyo Open Country A/T II tires on the Jeep Grand Cherokee, and we went everywhere!
Tread Features:
Wear-Resistant Tread Compound
Aggressive Sidewall and Open Tread Block Design
Polygonal Blocks and Zigzag Sipes
Deep Tread Grooves with Stone Ejecting Blocks
Tie Bars Between Blocks

Open Country A/T II Review Breakdown
Traction:
We had the Open Country A/T II tires installed over the winter, and we knew we could rely on the inherently icy conditions of Michigan to put them to the test. Within an hour of installation we hit the back roads aggressively, pushing it to the limit on the thinly ice-covered pavement . Growing up in the area, we know a thing or two about how far a vehicle can be pushed before spinning out, and we were pleased to discover rather quickly that, though we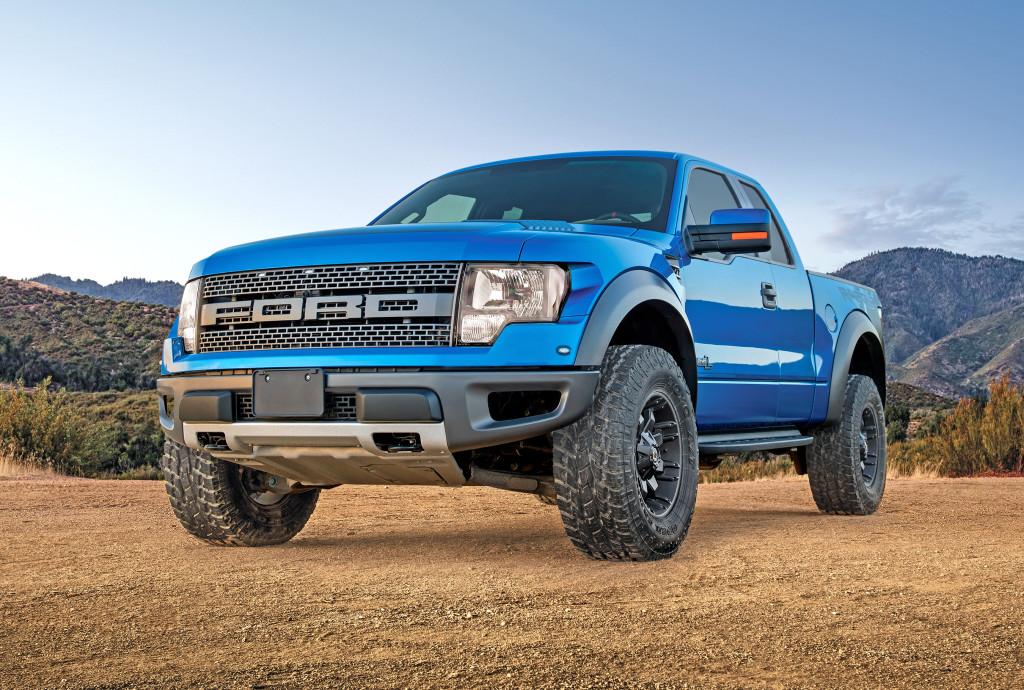 were able to push the tires to the point of slippage on tight turns, we felt the calm sense of control throughout the entire journey.
Since then, we've had plenty of opportunities to test in other conditions. Sometimes in the heavy rains of spring, and on other occasions along the sandy dunes of the lake shore. The Toyo Open Country A/T II maintained stable handling in all of those conditions with grace and precision. Does it go without saying that these tires hold a mean grip on dry pavement? Well they certainly do that as well!
Handling:
With the Toyo Open Country A/T II, we experienced a great ride on and off the pavement. The only time we really experienced slippage was in near black ice conditions, and that was when we were intentionally hitting the turns a little harder than we normally would. Otherwise, making turns with precision has not been an issue.
With the installation of any new tire, we would recommend getting a proper alignment done at the same time. For the sake of testing, we declined the alignment at first, and happily found very little issue with the handling in just about all conditions. However, without a proper alignment on the vehicle you should be prepared encounter some minor vibrations during higher speeds on the interstate.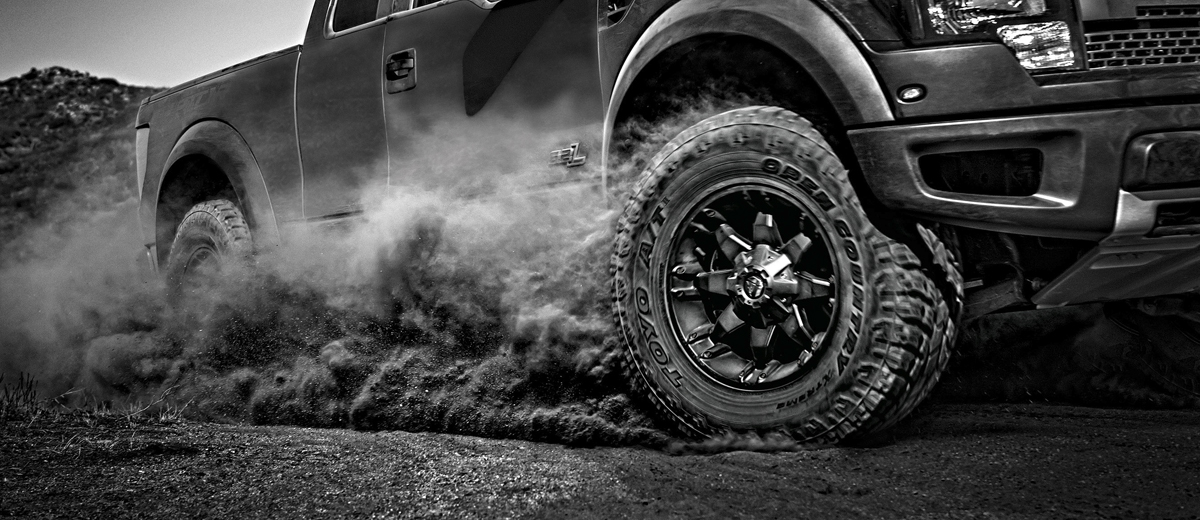 Road Noise:
One of the classic side effects when driving on the highway with a heavy tread all-terrain tire, or any tire with aggressive tread for that matter, can be road noise. It does make a lot of sense considering that the larger blocks of tread with wider gaps between them are hitting the asphalt over and over instead of the tire having continuous contact with the road. With the Toyo Open Country A/T II tires, we noticed very little in the way of added noise. perhaps the combination polygonal blocks and zig zag patterns within the tread makeup helps to reduce the noise inherent in this all-terrain tire. Science aside, this is better than we initially expected, and we were pleased with this particular aspect of the Toyo Open Country A/T II.
Durability:
After more than a few miles on and off-road with the Toyo Open Country A/T II, we see very little in the way of wear on the tread. To be perfectly frank though, there's only so much wear and tear you can put on a tire in less than a year. The good news is that the Open Country A/T II tire is constructed with a wear-resistant tread compound that promotes excellent durability, adding 40% more tread-life than the competition according to Toyo's performance ratings. We all want our tires to last as long as possible, so Toyo was good enough to include their industry-leading 65,000-mile treadwear warranty and a No Regrets® 45-day, 500-mile trial offer.
Value:
With a price tag of $120 per tire (possibly varying dependent on tire size and retailer), the Toyo Open Country A/T II will get any adventurous driver their money's worth. Not only will you be able to count on getting to your destination no matter what terrain you need to cross, but you'll be able to go there over and over for years to come with one of the most durable tires in the industry.
Toyo Open Country A/T II Tires - Road Review
We all have a lot of important decisions in life...such as whether to drive down the shoreline to do a little surfing, or go far inland for some fishing on the river. The Toyo Open Country A/T II all-terrain tire will take you anywhere and everywhere, so when you're gripped with life's big decisions on what to do next its good to know that all of your options are available. A quiet ride with great handling and solid traction in all conditions, you can also be confident that the Toyo Open Country A/T II will make it down the road for many miles to come.
The Good:
Excellent Traction
Minimal Road Noise for an All-Terrain
A Leader in Durability with a 65,000 Mile Warranty
The Bad:
Minor Vibration While Approaching Top Speeds