With the winter season coming to a close here in Buffalo, New York, it is about time to swap back to my set of Proxes Sport all seasons. Removing Toyo's Observe GSi-6 performance winter tires marks the end of a five-month testing period on my 2017 Subaru WRX. 
For those of you lucky enough to live without 4 seasons, this isn't a worry, but up here, lake effect snow is all too real. As great as my Proxes Sport A/S tires are, I am a big-time snowboarder, so I wanted a bit of added security for snowy drives to the slopes and heavy lake effect storm days.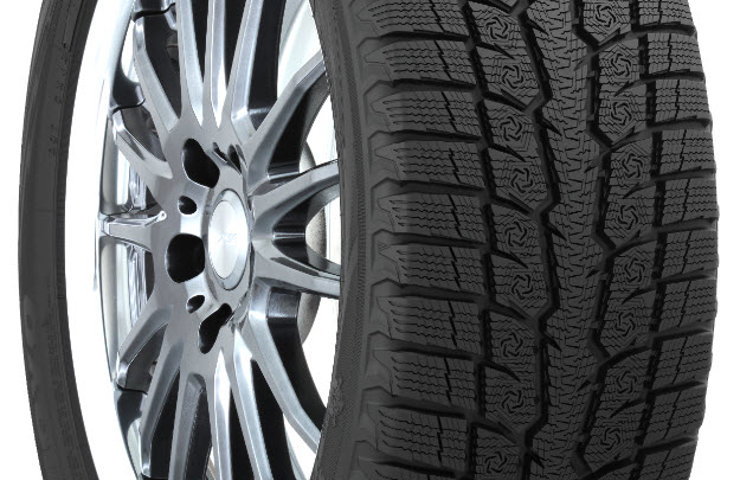 That said, I knew I didn't couldn't go with any old winter tire – I wanted a tire that would minimize performance loss to maintain the spirited driving performance I am used to the WRX. 
When the opportunity arose to give the Observe GSi-6s a test, I was all over it. Don't let the wide range of sizes – spanning from cars to SUVs and crossovers – fool you, these tires easily met my expectations for a performance winter tire. 
Let's dive into the Toyo Observe GSi-6 performance winter tire review!
Toyo Observe GSi-6 Winter Tire Key Features
Specialized silica compound for snow and cold weather

Aggressive tread design for deep snow performance

Microbit technology – ground walnut shells added to bite into snow

Absorbent carbonic powder – derived from bamboo and helps absorb moisture from roads

Lots of grooved sipes to grip snow and ice
Toyo Observe GSi-6 Winter Tire Review Breakdown
Quick Toyo branded intro to the GSi-6.
[youtube https://www.youtube.com/watch?v=AdILW7PVZ_I]
Now to the performance categories!
Dry Performance 
Yes, this is a winter tire review, but dry performance is almost equally important to snow and ice performance. No single tire can do it all, but winter tires still need to feel composed on dry days.    
There are a few common tradeoffs with winter tires under dry conditions:
Sluggish steering input

Soft cornering

Slower braking

And noise
The Observe GSi-6s excelled at the fourth item on the list – noise. Prior to the Observe GSi-6s, I had a set of Bridgestone Blizzak WS80s, and the noise level with the Observe GSi-6s was night and day. 
The Observe's serrated center rib eliminates the all-block tread pattern seen in many snow tires. The Observes are very quiet. Cruising on the highway, it's easy to forget they're winter tires. The Blizzaks sounded like a set of mudding tires on a Jeep in comparison! 
For the other three points on the list, there is no avoiding those performance losses to a certain degree. Winter tires have a softer compound that stays soft and supple during colder temps. They will naturally compress more than a performance summer tire under loads of cornering and hard braking. 
That said, the Observe GSi-6s definitely impressed with an overall lack of understeer. With low-speed cornering, the Observes were fantastic. There was negligible understeer and little to no additional body roll. Where the Observes start to fail a bit is high-speed corners like on and off-ramps. I never felt out of control, I simply noticed a "mushy" sensation as the sipes compressed under the force of the corners. 
Wet Performance
Next on the list is wet performance. In the transitional months of November and March, we see a lot of rain and mixed precipitation here in Western New York. 
The Observe GSi-6s stayed planted on wet highway and thruway speeds. The aggressive tread pattern does a great job evacuating water through the deep channels between the siped tread blocks. 
That said, the Observes don't handle standing water as well as some other tires I've tested. On wet days, drivers definitely need to keep an eye out for flowing water at the mouths of overpasses to avoid the risk of a hydroplaning event. That said, that's good practice regardless of the tire or vehicle.  
Snow Performance
The one you've all been waiting for – snow performance! 
It only took one deep snow day to build the confidence I needed for the rest of the season with the Observe GSi-6s. From snowy unplowed parking lots to windblown, snow-covered highways, the Observes chewed through snow in a satisfying way. I effortlessly navigated lake effect snow dumps well over a foot, which is impressive for a WRX with limited ground clearance. 
In all snow conditions, the sipes grip and lock up snow creating snow on snow traction for acceleration and cornering. 
The most unique feature of this tire is the star-shaped sipes that sit on either side of the center rib. Like normal sipes, the star sipes collect hold snow the same way but are optimized for grip in any tire direction. Whether you're turning left, right, or reversing, there's a sipe pointed in that direction. This subtle design piece element adds a bit of extra composure for tricky winter situations like parallel parking a snowy street spot. 
Apart from the sipe design, the tread's forward-pointing, v-shaped pattern creates a complex contact patch that is optimized for acceleration on snowy surfaces. Unlike some other tires on the market, the v-shaped tread allows for a constant forward bite when accelerating, rather than relying on friction alone.
Ice Performance
Due to heavy salt use in my region, there are limited times of pure ice, so I don't feel I can accurately comment on the tire's ice performance. That said, the unique sipe design definitely adds a level of contact unseen in other snow tires. On ice, the sipes have a different job – rather than collect snow for increased traction, they compress and spread to distribute weight evenly as force is applied. 
The few times I encountered ice-y conditions, I just made sure to accelerate and brake with more care than usual. I never had any white knuckle moments or slides through stop signs. 
Value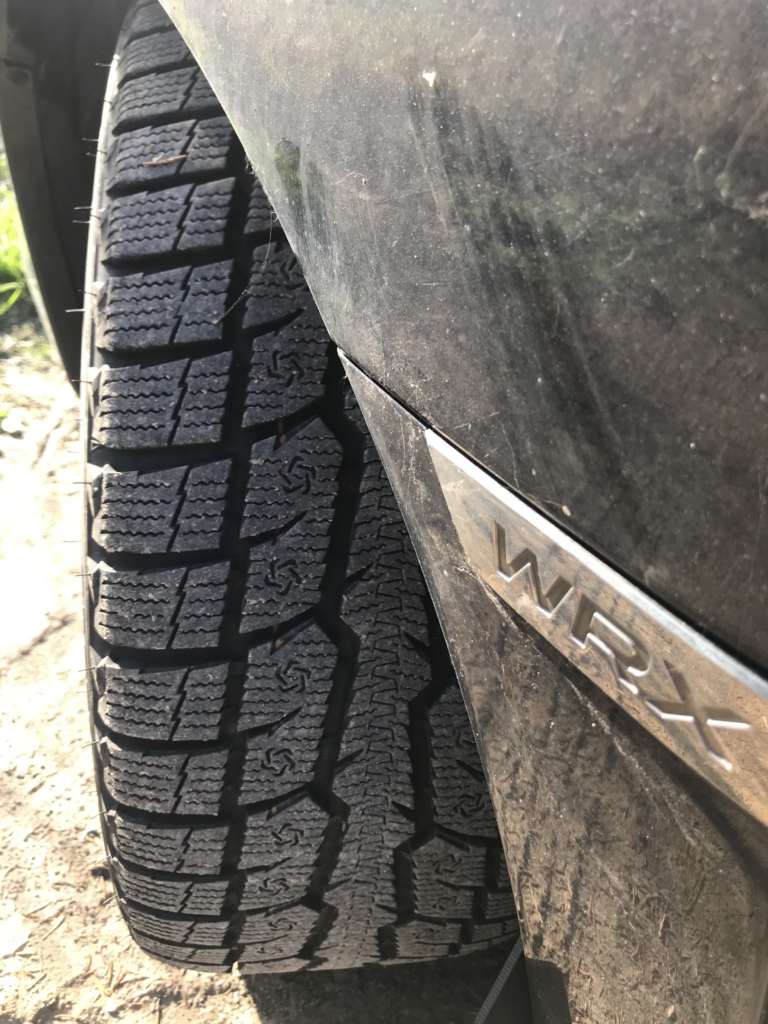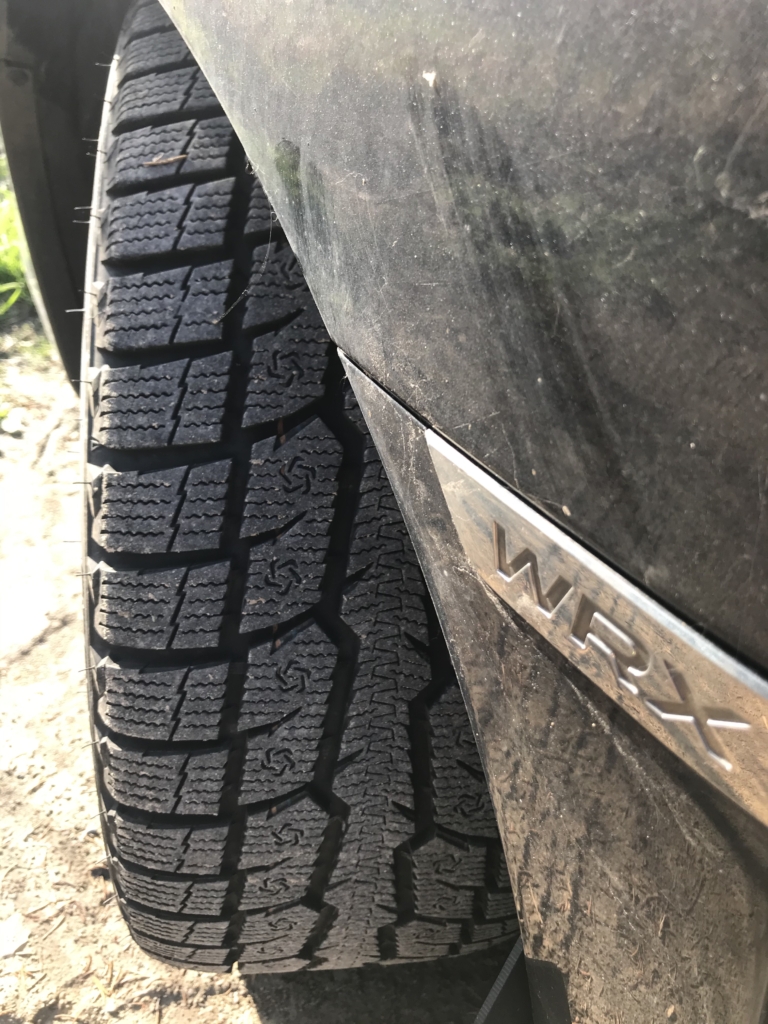 Starting as low as $99 per tire from online retailers, the Toyo Observe GSi-6s are an affordable option for those looking to improve their winter handling on any car or light SUV. 
Unless you live up in Canada where winter tires are mandated in certain areas or your car comes standard with summer-only tires (like my WRX), winter tires are an investment in added safety and control in winter conditions. 
Consumers who are looking to buy a dedicated set of winters value more than a low price point, they value unmatched winter safety. So, with that in mind, the Toyo Observe GSi-6 deliver value not seen by competitors:
An affordable pricepoint

A quiet ride compared to other snow tire options

And, of course, a high-performing tire for a range of wintery conditions. 
If you're one of those customers, give the Observes a try. 
Fit your vehicle or find your local dealer
Toyo Observe GSi-6 Winter Tire - Tire Review
A fantastic snow-specific tire at a price that won't break the bank. The Toyo Observe GSi-6s excelled where it mattered most – deep snow.
THE GOOD:
Deep snow pulling power
Surprisingly collected cornering
Quiet compared to other snow tire options
THE NOT SO GOOD:
Squirrels on grooved freeway