A full third of our day is supposed to be spent sleeping. That doesn't change if you are at home, on vacation, or out on the trail with a backpack. Getting a good night's sleep prepares us for our day, be that in the office, or out with a scout troop. 'Roughing it' might be fun in college, or for a night or two, but all in all, it pays to be prepared and plan ahead. For years when camping I've slept with a foam pad under my sleeping bag and I wondered, there has to be a better way. I'm not bringing a full size cot with me, even though most of the time I'm not more than 100 yards from my car. Enter, the backpacking cot.
The folks at Therm-a-Rest started in 1971 with similar questions about sleep and camping, their first product was a self inflating air mattress and they've never looked back. Then now produce a variety of camping gear. Recently we had the chance to test out the redesigned Therm-a-Rest LuxuryLite UltraLite cot and here is what we discovered…
What's in the box:
Shock corded poles
12 feet
16 individual poles, 8 each green and gold
Cot fabric
Carry bag with instructions sewn inside
Key features, regular size:
Max pack weight, 4 single bows, 2 double bows and bag: 2 lbs 10 oz.
Min pack weight, 4 single bows:

with bag: 2lbs .4 oz.
without bag: 1lb 14 oz.

Max setup supports 325lbs.
Min setup supports 175lbs.
Packs down to 14″ long x 5″ diameter
No cross bars
Tool-less assembly
Cot fabric size: 73.75″ x 23.75″
Supports you 4′-5″ of height off the ground
Therm-a-Rest LuxuryLite UltraLite Cot Review Breakdown
Setup: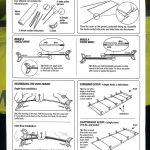 The setup instructions are clear, once you know what you are doing, but watching their setup video made it a lot clearer. Take a few minutes to watch a setup video before you try it the first time. It doesn't seem right but you are slightly bending the poles when you put them in place, this gives the cot fabric its tension. The cot fabric is folded and rolled really flat, it's also worth setting it up at home once or twice to get the side polls in place and get the pockets they slide into used to opening.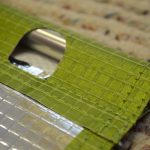 One thing not shown is in-tent setup. That's tricky, but with practice, it's possible. I spent the night in 10+ year old a Eureka! Tetragon, a 2 person tent I use by myself. It has a floor of just about 80″ x 60″ and I was able to assemble the cot inside the tent. Why not outside? It was snowing. Getting the long poles in was done on the diagonal and I put the poles in 1 link at a time. I got the cot in place upside down and then installed the bow supports. The hardest part was getting the end supports in so close to the sides of the tent at the ends of the cot, Putting them in first, then working to the middle helped.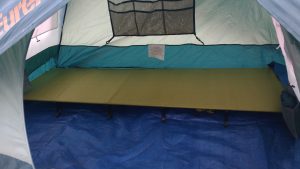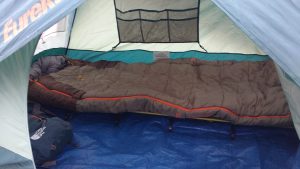 It takes a lot of hand strength to put in the bow supports. My 10 year old would have trouble with it, but an older boy or adult should manage just fine. Practice at home before trying this outdoors. I'm glad I did. Assembly in the cold without gloves worked fine, but disassembly was a lot colder than I expected. The cot comes with enough feet and poles to support up to 325 lbs, but you can use half the poles and only 8 feet and support up to 175lbs. I'm 200 lbs, and for testing I used the full system.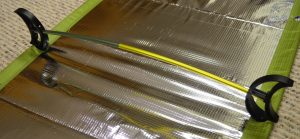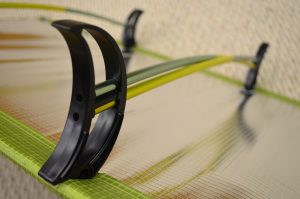 Comfort:
This ranks up there with the best night of sleep I've ever had camping. The difference in comfort between laying on the ground vs laying in a sleeping bag using a foam pad, is similar to the difference between laying on a foam pad, and using this cot. It's not my Tuft & Needle mattress at home, but it's a huge improvement over a foam pad. I didn't wake up sore, or with joint issues after being on this for a few nights. At 72+ long and ~24″ wide, it was a larger sleeping area than any of my foam pads and packed smaller. I never felt like I was falling off of it.

The ground isn't flat. Ever. A foam pad conforms to the ground and you can feel roots and other seemingly small changes. With a cot, you are suspended above the ground irregularities. It's one continuous surface. Further, some cots have crossbars under your back, the Therm-a-Rest LuxuryLite UltraLite Cot does not. The cross bars are between you and the ground, but they form tension that suspends the cot fabric off of the bars.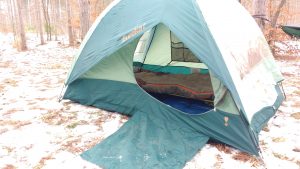 Temperature, you've got airflow under you. This is a positive and negative. I slept on this cot in 50 degrees, 40 degrees and 17 degrees. The 50 degrees I used a northface fire bag rated to 35 degrees and I was fine. The 40 degree night I used the Slumberjack Borderlands 0 sleeping bag and it was fantastic.  I used the Slumberjack again on the 17 degree night and that's when I got colder than I would have liked. It could easily have been solved with a sleeping pad between me and the cot. Where your body is heaviest is on the cot, you compress your sleeping bag and that starts bleeding warmth from below. Therm-a-Rest makes a pad that fits the cot that I'm going to look into for next winter.
From a comfort perspective, this is unquestionably better than a foam pad. From a heat perspective, it is better than sleeping without a foam pad. A combination of the two would be outstanding. Interestingly, in the morning packing up, the ground under my tent was compacted, but not melted like it normally would be. You couldn't tell where my cot had been in relation ship to the ground. This cot wasn't designed for 17 degree weather but I think it performed well.
On the positive side, in the summer, this should also allow airflow keeping you cooler, I'm looking forward to that.
Durability: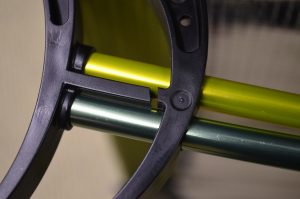 A foam pad conforms to the ground, any variation of bump or root is felt in a foam pad, but a cot touches the ground in 8 – 12 places and places the sleeper 4″-5″ above ground irregularities. This has it's trade off in durability for your tent however. A foam pad however, spreads out your entire weight on the entire floor. This cot is going to put your entire weight on 8-12 points. At 200lbs and 12 points for me, that's 16lbs per point. They actually make feet/pads for backpacking cots if you are really concerned about wear, although these are for the previous model with rounded feet. When I camp, I put a tarp inside of my tent, that helps dissipate the load. If you don't, just beware of the possible damage you could do to the tent floor. On a positive note though, I could have had an inch of water in my tent and not known or cared, where with a foam pad, that would be a real problem.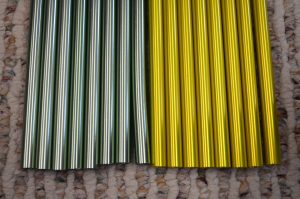 Make sure you get the feet on each pole all the way before installing. Through normal use in three overnights, I've bent two poles slightly I think through not putting the poles in tightly. Even with the slight bend I've caused, the cot is still 100% functional. I've also cracked 1 foot which is more of a surprise. I'm hoping that's a fluke, and I'm going to look into getting a few extra feet just in case. They make and sell spare parts for some of their cots, as this is a new redesign for 2017, I'll have to see when they post it to their website. The fabric still looks new and seems to be very well sewn, but with it under such tension I've been very careful to keep sharp objects away from it. I imagine a tear or rip would soon get out of control. The product is assembled in the USA from USA and globally sourced materials.
Value:
What is the value of a good nights rest? Because of the care needed for it, and the strength to assemble and disassemble, I can't say I'd recommend it to youth scouts I work with, but I don't hear them complaining about their joints in the morning either. I'm weighing this as an option right now in preparation for a 12 day trek at Philmont in July of 2017 with my scout troop. I know that I can't go without something and a foam pad takes up more room and similar weight. This cot packs small with greater comfort so my hips don't won't hurt and my back and legs won't cramp.  My alternate is some kind of inflatable pad with spare patches just in case I find something sharp. Also to consider is assembled size, if I'm sharing a backpacking tent it's going to take up a lot of room. But this is definitely staying in my camping gear, most of my outings are 2 night weekends and this is a no brainer for comfort if you can afford it.
We reviewed the 'regular size' and found it fit my 6′ tall, 200lb person. Right now they only have large (77″ long) in stock.
Buy Now: at $239.95, check out their other cots, or read more about their gear at thermarest.com
Therm-a-Rest LuxuryLite UltraLite Cot - Gear Review
This is an amazingly small package that provides a great nights sleep in a tent. If you are tent camping or backpacking multiple times a year, this should be on your gear list to check out and invest in.
The Good
First and formost: Comfortable
Light Weight
Small package
The Bad
2 bent poles and a cracked foot
Takes some strength to assemble
Cost