Perhaps one of the most dangerous things I do each year is sleep outside in below freezing temperatures in just a tent for shelter, all in the name of 'fun'. If you go tent camping, you need a sleeping bag. If you go tent camping in the winter, not just any old sleeping bag will do. Enter the Slumberjack Borderland 0 sleeping bag. That's a Zero, not an "O".
Slumberjack has been around for more than 50 years. They make a full range of outdoor tents, sleeping bags, pads, camp furniture and other accessories including hunting packs. They cater to the sportsman, hunter, and weekend camper. Recently SJK asked Busted Wallet give their Borderland 0 sleeping bag a good nights rest, here's what we discovered…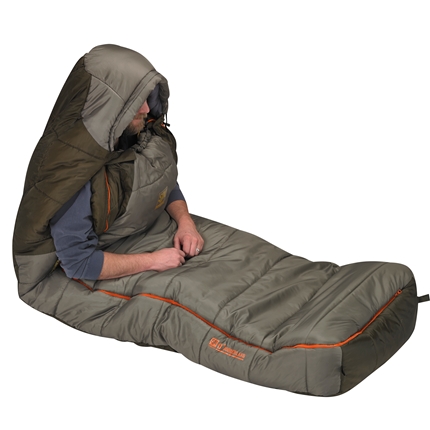 What's in the Box:
The sleeping bag.
A compression stuff-sack.
That's it.
Specs:
Temp Rating: 0° F/-18° C
Weight: 5 lbs 13 oz
Size: 84″ x 34″ x 6"
Packed Size as small as 13″ x 22″
Fits a person that is up to 6′ 4″ tall
Three-quarter length zipper on your left side, full zipper that also follows the bottom on your right
Hood with drawstring
'draft tubes'
Internal storage pouch
Slumberjack Borderland 0° Sleeping Bag – Gear Review
I've had a Slumberjack sleeping bag for more than 20 years. I got it when I was in scouts as a youth and have used it every year since. It's a -5 degree bag that's similar to their current Timberjack 0. A big, slippery, brown, rectangle bag with a zipper. I mean, how much innovation can go into a cloth sack anyway? Well, a lot actually.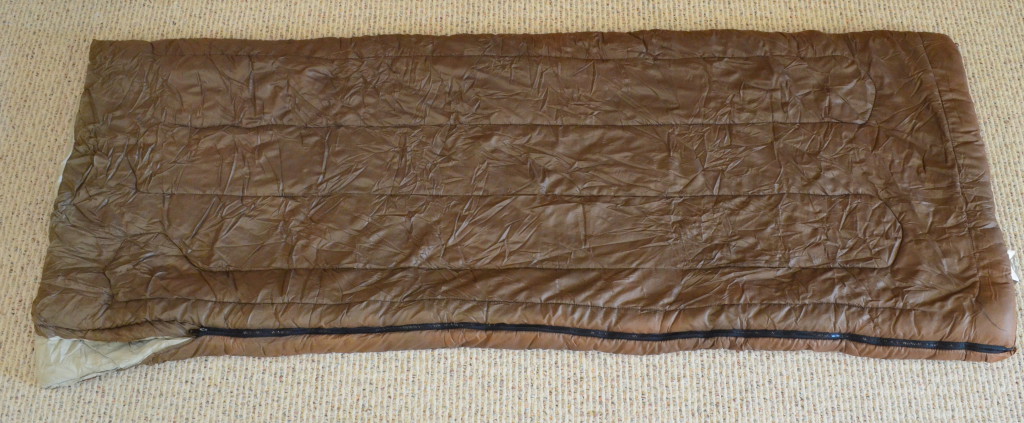 If you haven't looked at sleeping bags in a while, you best take another look. 20 years ago there were big rectangles and there were tapered or 'mummy' bags. I've never been a fan of the mummy bag, I like to move around, so when I first got this bag to try I was skeptical, with the hood on top I thought it was a mummy style, but it isn't. Laid out on top of my old bag, it's the same size. It's a hybrid and I think it takes the best of both styles and combines them into my new favorite sleeping bag.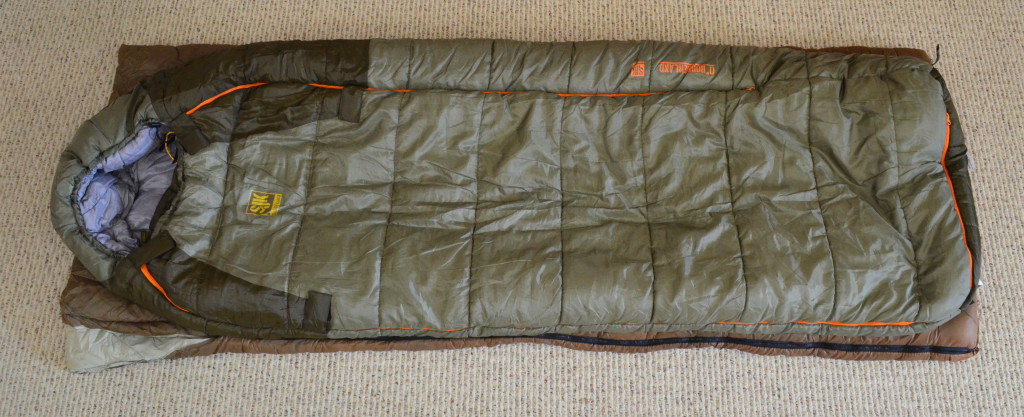 Design:
I point out in the 'what's in the box' section above that there is a sleeping bag and a compression stuff sack and that's it. Nothing else. No manual. Which at first wasn't a surprise, because, it's just a sleeping bag. But after spending some time with the bag, I think it's a disservice because this sleeping bag has a lot of cool stuff built in.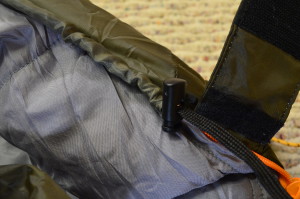 First of all, they took your normal rectangle sleeping bag and enabled it to keep you warm down to 32 degrees past freezing. That's quite a trick. Then they added a hood to that so your head is insulated from all sides but where you breath. Which is kind of important as the majority of heat loss is your head. If you sleep in below freezing temps, I assume you are already wearing a stocking cap, but this goes a step further. Then they added a drawstring to the hood to keep it close around you if you want, and they added a second draw string below your chin so it can stay snug there also.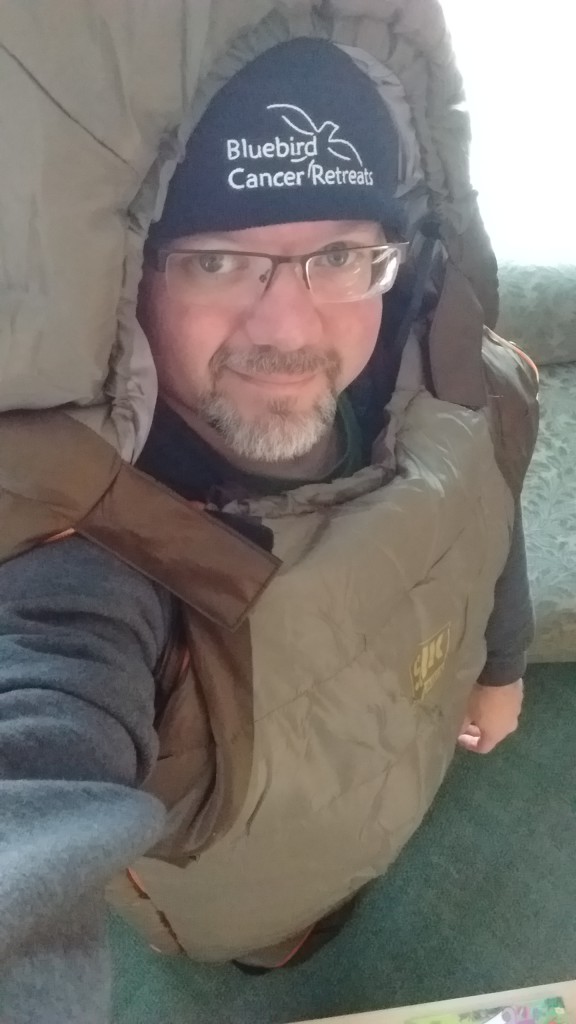 This hood is a BIG deal to me. On really cold nights keeping my head warm is the hardest part. If I keep my head out of the bag it's cold, if I bring my head in the bag, that's dangerous. Why? Because you breath out moisture and one trick of cold weather bags is to not allow air movement through the bag. Moisture condenses on the inside of the bag and soon enough you'll be wet, and wet plus cold is a dangerous combination. No offense, but for this reason alone if I had to choose between the newest Timberjack and a Borderland, the Borderland wins hands down even for the extra money.
What else? Well let me tell you. Draft tubes! I know, that doesn't make any sense. What's a draft tube? Well think back to a cold night of sleep and how you try not to shift in your bed or sleeping bag because you don't want air to get in under the covers and make you cold. Right? Hold that thought. Now think about a door in a house that doesn't seal well, so you put weather stripping on it and maybe a draft dodger along the bottom, something that seals the air gap. Well, that's a Draft 'tube'. It hangs down from the top of the bag on to your body and stops air movement. It's genius.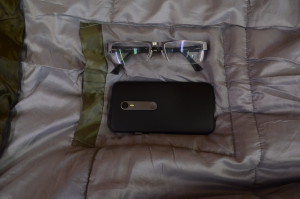 Integrated inside the 'chest' area of the bag is a valuables pouch with a Velcro closure. I don't trust myself enough not to roll over on my glasses, but I can see using it for a cell phone or something similar. The bottom of the bag has two fabric loops, which I assume are used to hang up your bag to dry it out if it gets wet or after washing it, very convenient.
Zippers:
Zippers get there own category. Why? Because this bag has two. One that runs the full length of your right side and along the bottom foot well, and another that runs about three-quarters of the way down your right side. This is great for a few reasons. First, you can get in or out from either side if you have to. Second, there are some Velcro tabs on both sides, and you can zip both sides down to the tabs and stick your arms out. If you've ever had to reach out of your sleeping bag in the cold, you'll understand why this is particularly awesome. You can sit up and read a book, eat, pack your bag, make a call, whatever you want to do. It's like a camping "snuggie" that is good to Zero Degrees. You don't just get in this bag, you wear it. The zippers are bright orange and while they aren't the YKK zippers of my old bag, they worked really well and didn't get stuck on the bag. Each zipper is covered from the inside with a really large draft tube also. At first I thought they were overkill, but being larger helped keep them out of the way of the zipper.
Packing:
The sleeping bag comes with a compression sack (brown one in the photo, the gray sack is my old bag), it's easy to get the bag into it and the straps tighten down really easily. Final pack size is as small as 13×22 and I wish it could be smaller, more condensed. It's not a small pack size, but this isn't a backpacking summer bag either. It ties up well under my Terra 35 Northface backpack. I'm not sure I'd want something larger to carry for a short trip, but in the summer I'd be taking something much smaller.
Weight:
Weights in at 5 pounds and 13 ounces. Slightly more than a ream of copy paper which, when camping isn't exactly 'light weight', but again, it's not a summer bedroll made for hiking the Appalachian trail. It's for winter camping and survival. You can still put it in the compression sack and tie it to the bottom of your back pack, it's not unwieldy.
Comfort:
So the very first time I got in this bag to just try it on for size I, uh, fell asleep. So that passes the test in my opinion. It's comfy. You'll still want a ground pad, that's just common sense, but this is well padded for it's size and weight, as good or better than my 20 year old bag. I'm 6 foot, and 200 lbs. This bag fit me great with room to move around. It says it is good up to 6′ 4" and I'll agree with that. I was surprised it was as large as my old bag plus it has a gusset to give more depth. My old bag is just one big flap of fabric on another big flap of fabric, this is more like a tub of fabric with a top on it. No 'cold corners' at the bottom of the bag by my feet.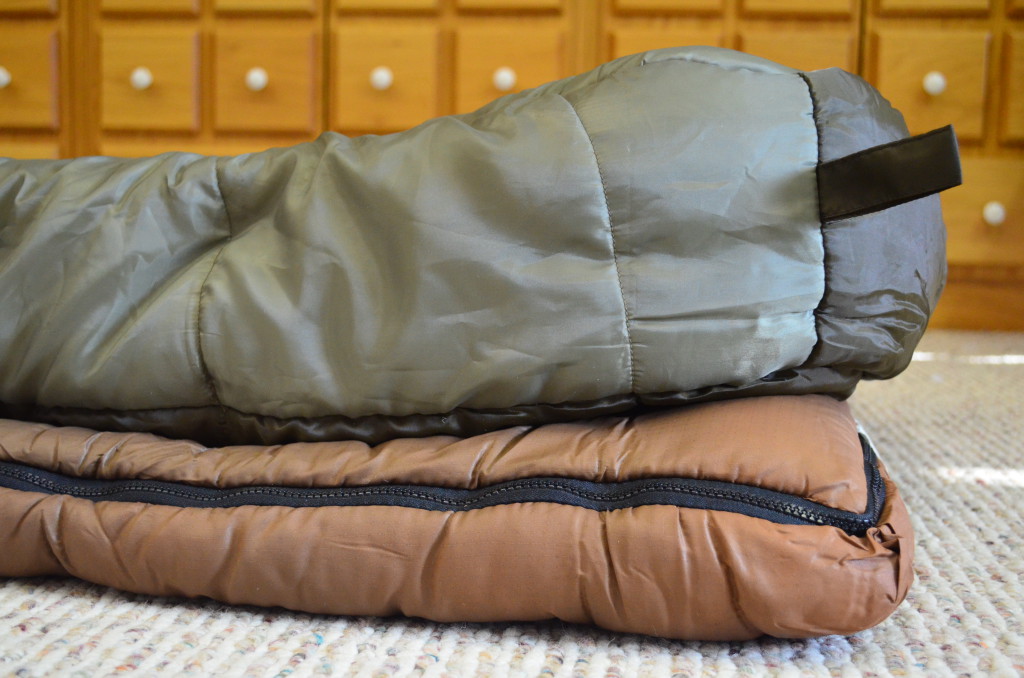 Value:
I like winter camping better than summer camping because I hate mosquitoes, but I also hate being cold. Recently I've lost 45+ lbs and I can't ever seem to get warm. So I haven't been looking forward to the next scout camp out this January. This bag is making that trip look so much better already. I'd personally pass over the Timberjack for the Borderland series. Spend the extra money for the features, you'll thank us if you do. If you like a snugger fit, look at the Boundary (6′ height limit) or the Ronin line. This is an excellent bag for the money.
Buy Now: $119.95 or find out more at: Slumberjack.com
SJK Borderland 0 Sleeping Bag - Gear Review
The price point might tell you 'entry level', but as far as I'm concerned, it's just a great value. I look forward to many more years of use out of the sleeping bag.
The Good:
Comfy and Warm
Zippered arm holes
Great fit and design while staying roomy.
The Not So Good:
Wish it had a smaller compression sack