With ski and snowboard season wrapped up for most Utah resorts, it's about time I made a judgment call on the Smith 4D Mag goggles so you can prep for your end-of-season deals!
I have been a Smith fan for years – I checked out the fan-favorite Quantum snow helmet back in 2018 and the Trace bike helmet & Attack Max bike glasses back in 2020. So, needless to say, I was super amped to get ahold of a pair of the 4D Mags to replace my scratched, but well-loved Smith I/Os.
Let's dive into the review!
Key Features:
Smith MAG™ lens change system uses magnets for quick, easy lens changes

ChromaPop™ lenses enhance contrast and natural color to make the details pop

BirdsEye Vision™ clarifies not just your line, but the riders in your periphery

Designed for ultimate integration with Smith helmets for maximum comfort, venting and fog-free performance

QuickFit strap adjustment system lets you find the right fit fast

Ultra-wide, silicone-backed strap stays put

Three-layer DriWix face foam wicks moisture for a fog-free fit

AirEvac™ ventilation system integrates with Smith helmets for fog-free lenses

Medium fit; Available in Low Bridge Fit for faces with a lower nose bridge and/or a wide or high cheekbone shape
Smith 4D Mag Review Breakdown
Design
Before we get into the specifics of the reasoning behind the name, I want to first comment on the seamless integration between Smith goggles and helmets. With a helmet like the Quantum or Vantage, you get a nice extended brim that perfectly frames the top of Smith goggles. There's nothing more satisfying than that to a total gear nerd like me. Hats off to Smith for this subtle, but totally appreciable design bit.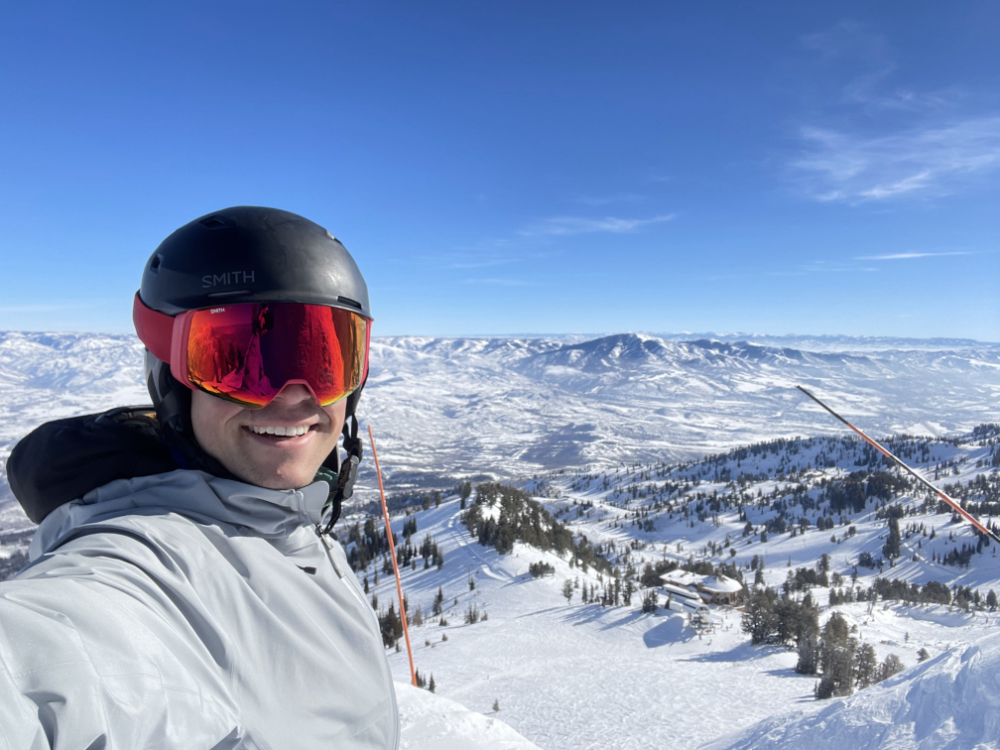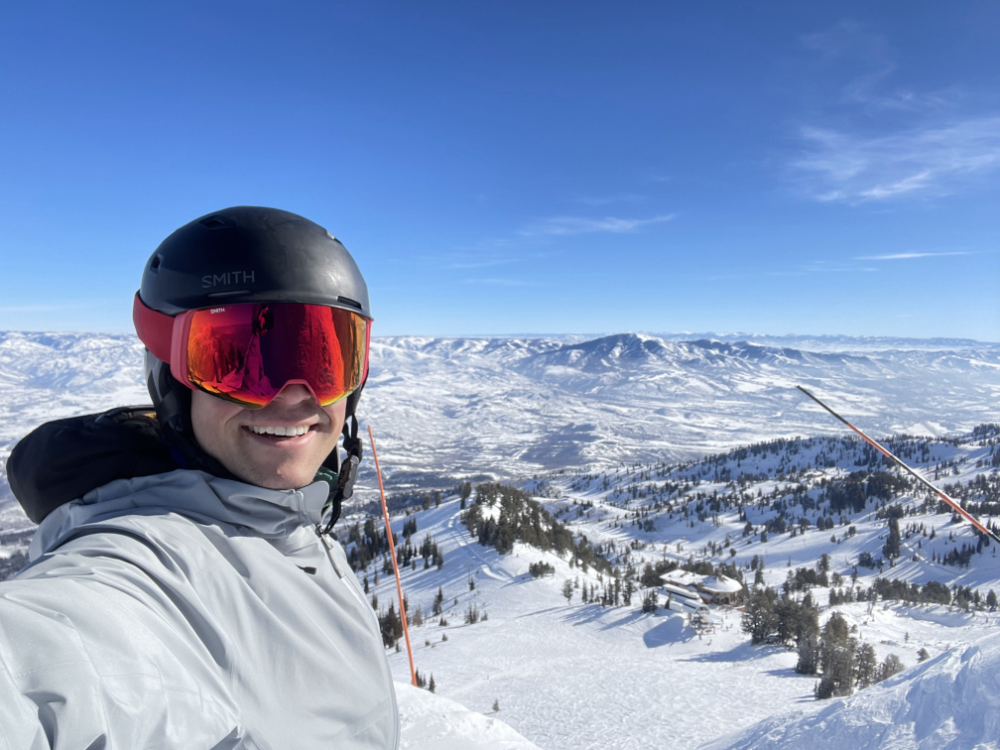 Now, onto the reason we're here. The 4D Mags get their name from the magnet-based quick-change system. Gone are the days of bending lenses to line up plastic fins to the frames. The 4D Mags are 1 clip, 2 clip, magnet disengage, swap, magnet engages, 1 clip, 2 clip, done. The hardest part is lining up the two side clips, but this is cake compared to the old lens swap process on my older Smith I/Os, which are still very popular and spotted often at the mountain. 
I am a huge fan of the system. The magnet is strong enough to feel secure, but weak enough to make the experience 95% hassle-free and quick. The best part? The satisfying magnetic click when the lens engages the frame.  
Visibility
Skiers and riders benefit from massive visibility. With a totally unobstructed view free of any top clips, and a smaller nose piece free of any tab docking, there is certainly a "roomy" feel to the visibility of these goggles. As a snowboarder constantly pivoting POV from front-facing to back, up and down, it is wonderful to know that I have a clear line of sight from nearly any angle. 
Smith claims these goggles have a 25% increase in visibility with the new BirdsEye Vision™ by improving the wearer's peripheral vision. It is noticeable for sure, especially when looking down. Due to the clean, sweeping curvature of the bottom of the lenses, there is a much less frequent need to do a full head pivot to look down. Thanks to that magnet tech, there's no need to use the frame as support and ruin the periphery!
I ended up with the Lava Red pair of 4D Mags, which comes standard with the ChromaPop Sun Red Mirror lens. At a Variable Light Transmission, or VLT, of 16%, this lens does the trick on the sunny, bluebird days we often get here in Utah with the flexibility to still feel confident in changing weather conditions between base, mid-mountain, and peak. Some of Smith's lenses drop down to 9% VLT, which is a lot less versatile between tree runs, clouds, and changing weather conditions. 
Overall, I am stoked about the flexibility of the Sun Red Mirror lens. 
Comfort
With the new and improved larger lens and visibility on the 4D Mags, the foam padding hits the face differently. The lower half of the lens sits a little further down on the cheekbones than some other goggles I have tried. This is a huge improvement in goggle comfort. I used to be the classic run-only goggle wearer, ripping them off at the lift line and on the lift, but these 4D Mags I basically only take off to run inside to grab a drink or hit the head.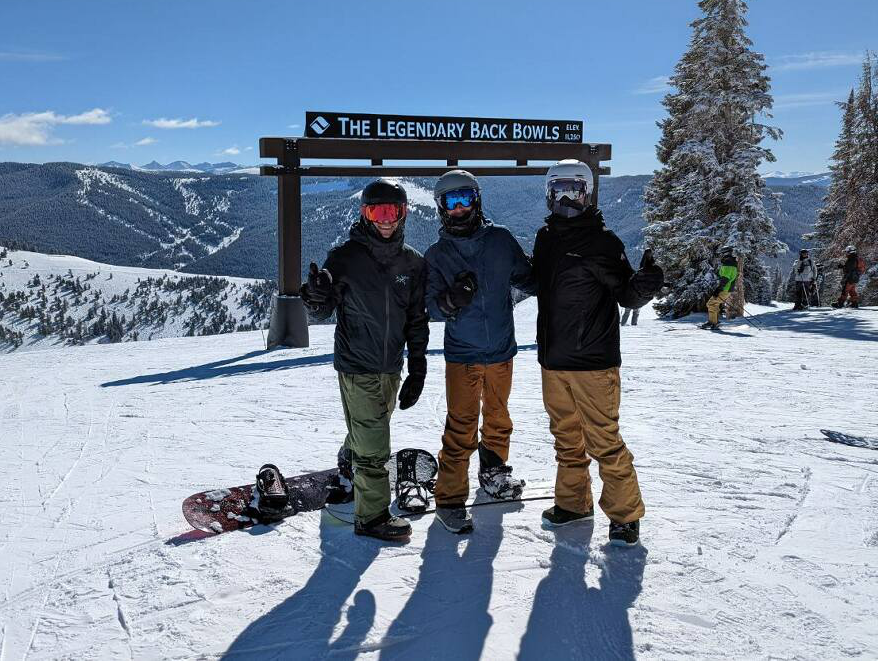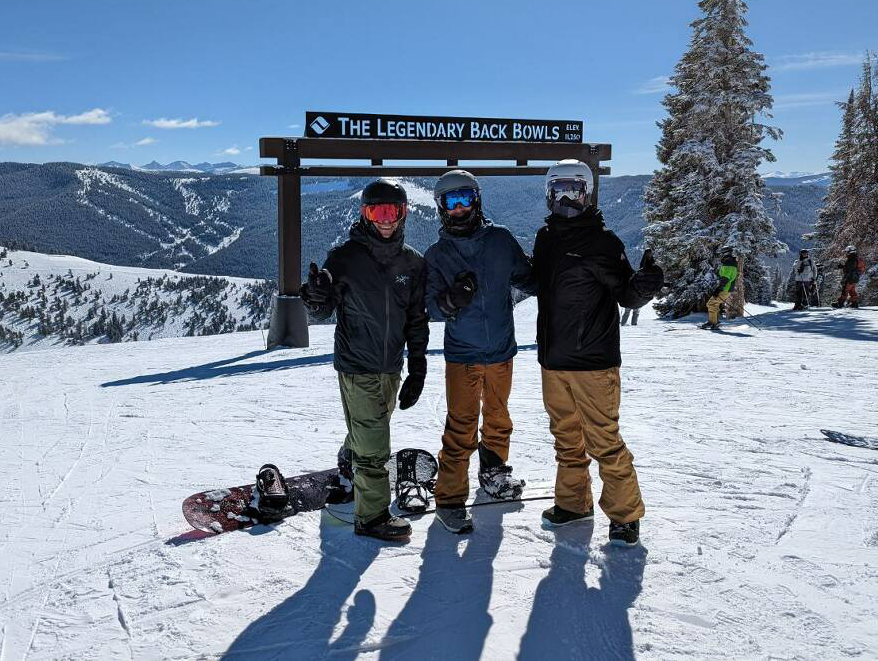 TL;DR is a big lens equals better padding placement on the cheekbones equals all-day comfort! 
Durability
Like any goggles, you take care of them and they'll last you years. Scratches are inevitable in any goggles, but with things like google socks and Smith's new hard case, you can avoid those.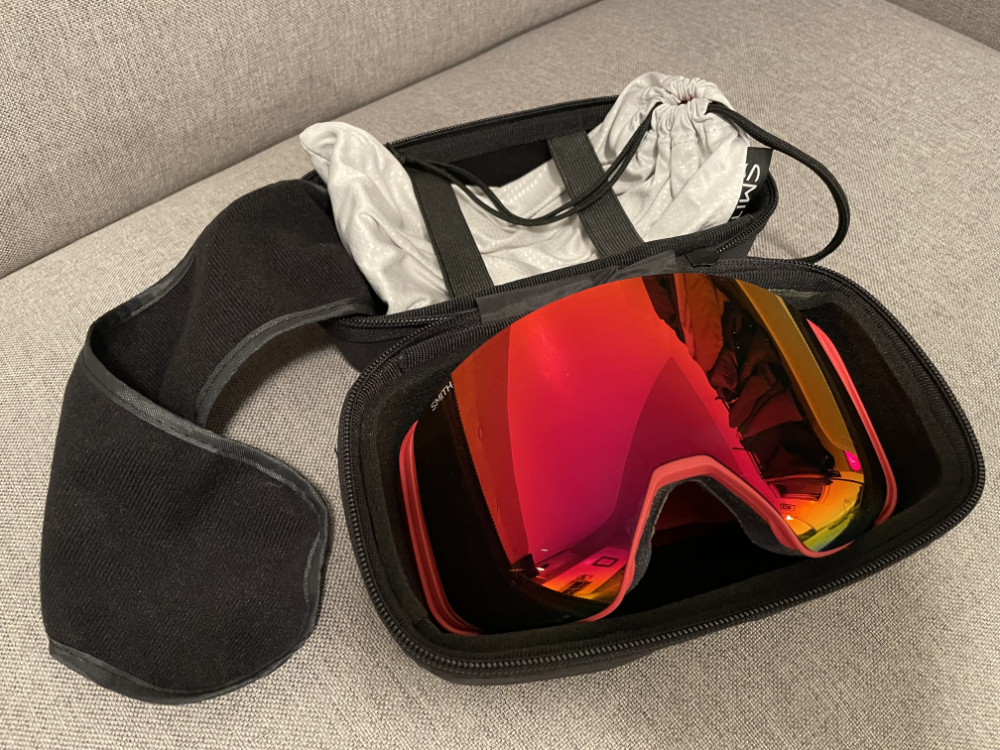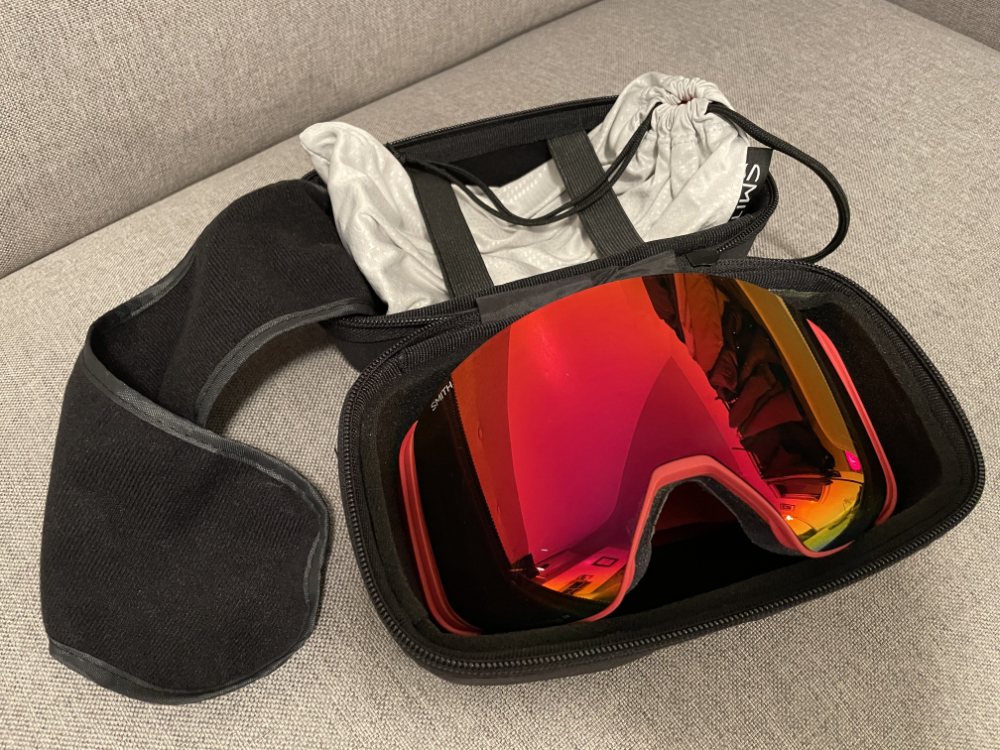 In my opinion, the magnetic design greatly reduces the chances of scratching your lens during the swap process, but greatly increases the stability of the lens when not attached to the frame. The process is so much more clean and simple… without the need of bending the lens and fitting the tab into the frames, there's no over gripping on the lenses, pushing, pressure, etc. 
Secondly, instead of the lens existing unsupported, the 4D Mag lenses are reinforced with plastic the whole way around, making them more durable if you're tucking the second lens in your pack, coat pocket, or pant pocket for the day. I can't make any promises if you still fall hard on them, but they feel a lot more sturdy and a lot less prone to bending and/or breaking in your pocket.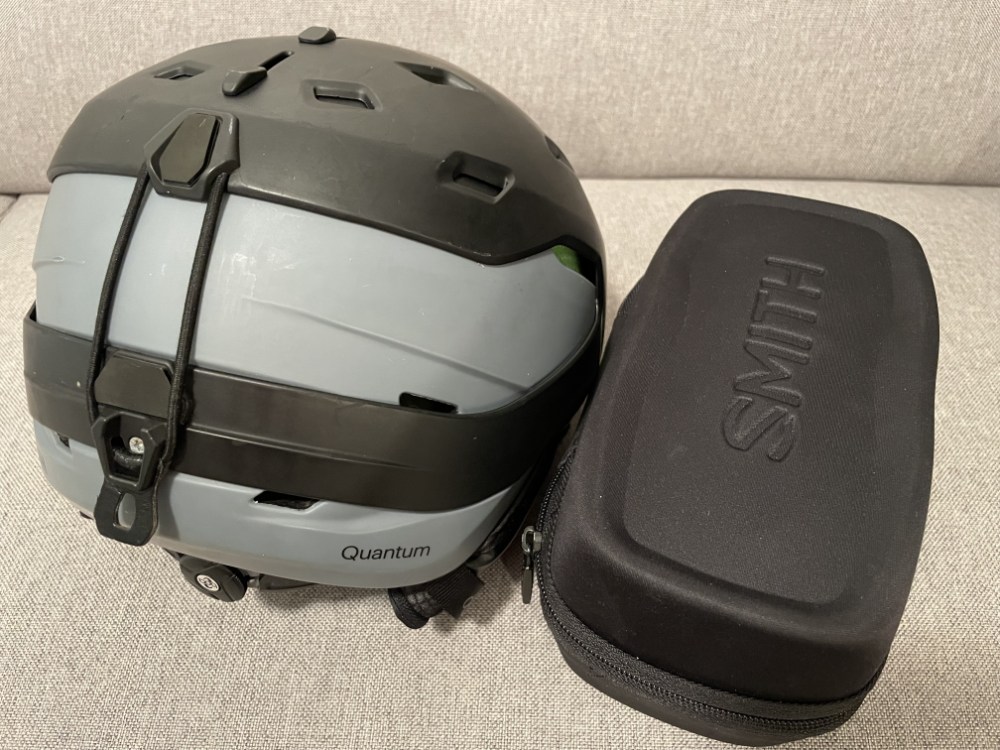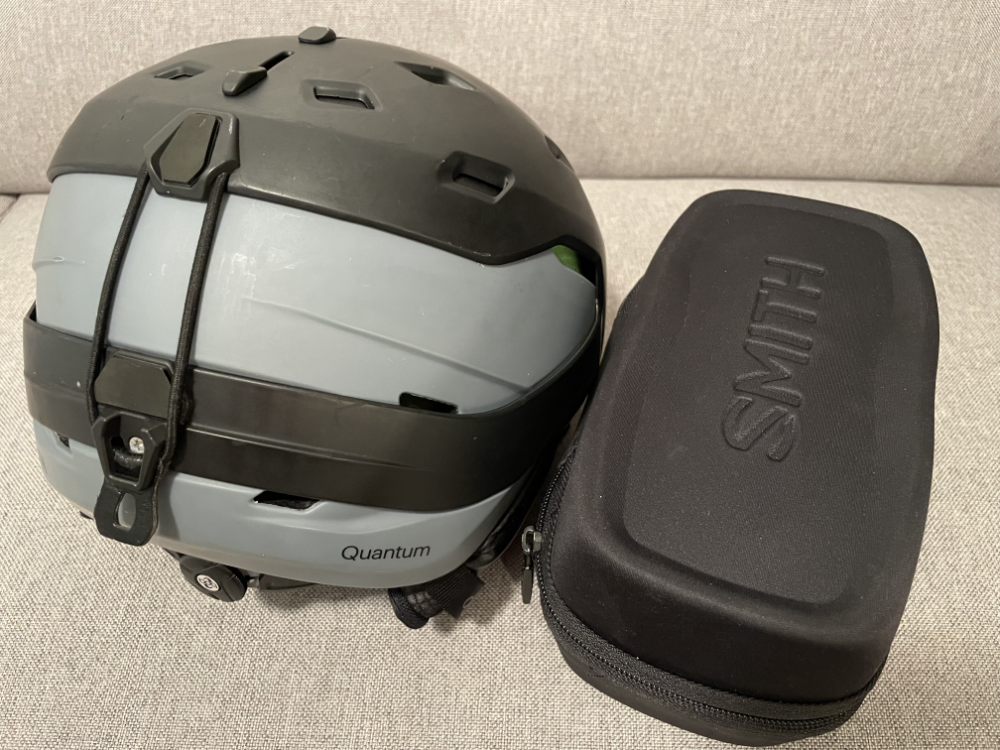 Value
For me, the visibility improvement alone is worth the upgrade. You might be reading this and be thinking your goggles are just fine, but trust me, when you put these on you won't want to go back. The vision is that good. 
All in all, the value depends on what you value and need in a lens. Do you day and night ski often, or is your resort a close at 4 only kind of place? If the latter, then this technology might be overkill for your needs and you could save yourself the $100. 
But if you switch lenses often for low vis powder days, night skiing, day skiing, and you want a nice bump in visibility, don't hesitate to go for the 4D Mags. 
Buy Now, $320, or shop all Smith goggles!
Smith 4D Mag Goggles | Gear Review
A high visibility Goggle with a fast change, magnetic lens change system. Perfect for the skier or rider who wants maximum peripheral vision, or changes between lenses often.
THE GOOD:
Visibility is out of this world!
Magnets are strong & secure
Lens change is hassle-free
THE NOT SO GOOD:
Lens scratch resistance hasn't improved from the few year old I/Os I have