They say the most difficult part about running is taking that first step out the door…or is it finding the right running shoe to bring you back after countless miles? As an avid runner for decades, I've put a lot of different shoe brands to the test. At times, I've found exactly what I needed, and stuck with it for years. But then again, all it takes is a slight modification in the next generation to send me out shopping for something new. Today I try something different with the Wave Rider 17, the new flagship shoe by Mizuno.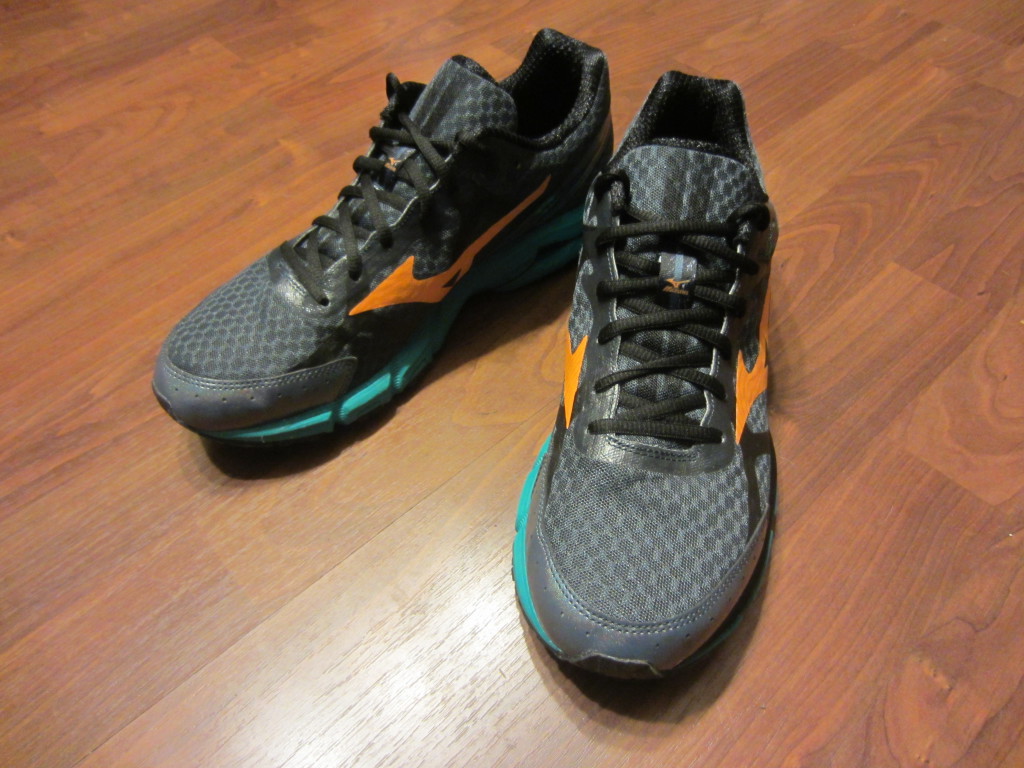 Key Features / Specs:
U4ic midsole delivers lightweight, resilient cushioning.
Dissolving upper fit with new Dynamotion Fit execution and soft, supple mesh materials.
SmoothRide Engineering for a brilliant run.
Lateral Forefoot Sculpting for smooth touchdown and transition.
Blown rubber forefront with deep flex grooves for optimal flexibility and cushioning.
Weight: 9.2 oz
I have very European style feet. They're narrow and I have high arches, so sometimes it can be a real difficulty finding a shoe that fits right. I'm pleased to say though, right out of the box, I could tell I would be able to work with these. The arch support was about the best I've felt in a running shoe in a long time. On top of that, I was able to lace them up tight, and end up with too much shoelace left over because my foot is too narrow. I do notice a little bit of wiggle room in the toes, but my feet have a tendency to push out during those longer runs, so the give is not a problem. The Wave Rider 17 also has an unreasonably large tongue, and I don't know why. It rubs a little bit on my lower shin, but not badly enough to cause pain or discomfort. Its just a little bit annoying.
Mizuno Wave Rider 17 Review Breakdown
Design: 
Aesthetically, I do dig the colors of these running shoes. Most shoes these days are ether your plain and ordinary shoes with a basic color to accent, or they're so full of bright neon colors they're blinding to the eye. The pair of Wave Rider 17s I'm using, however, found a way to go right down the middle of that spectrum. They have a somewhat dulled secondary color scheme on top of dark grey, giving them a sort late 1980s look, and that brings me back my childhood, so I can appreciate that. Aside from color, the reflective components have an odd, glittery sparkle to them, so they're not exactly manly when you look at them up close.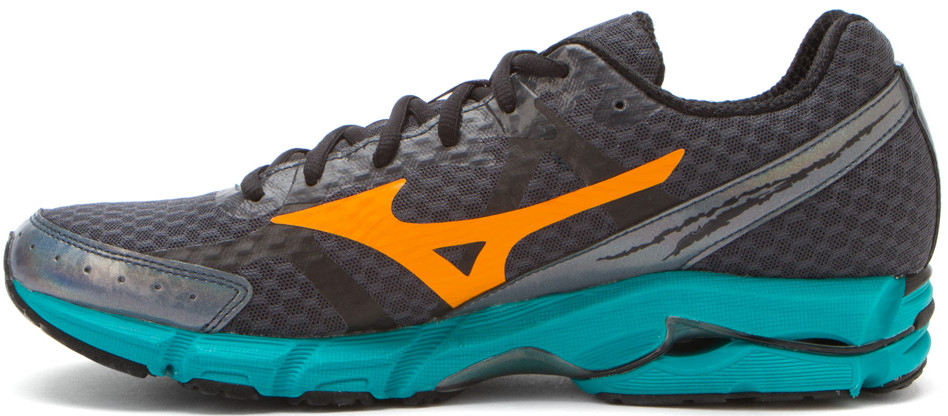 Structurally, I have no complaints at all. The breaking-in process I've gone through with shoes in the past have been tedious and annoying. In some cases, I had to were the running shoes for weeks before I could go on any reasonable distance run and not feel irritation or numbness. The Wave Rider 17s felt so good out of the box though, I decided to take them for a mid-distance run the next day, and got through it pretty much irritation free. This is a first for me, and I commend Mizuno for that!
Traction: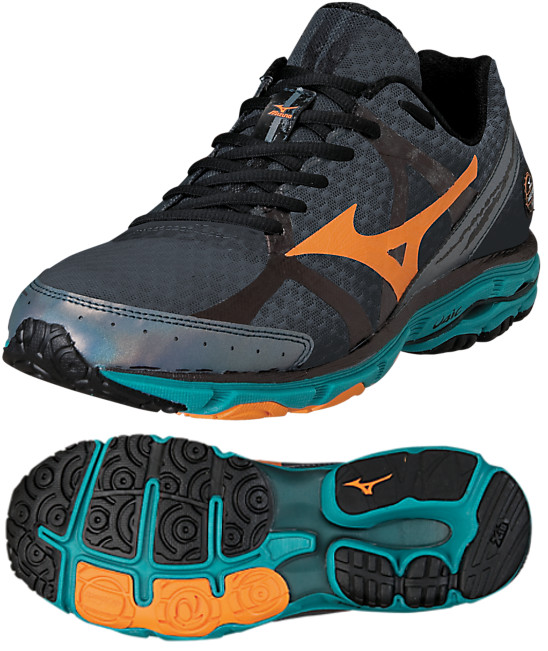 At first glance of their underside, you wouldn't expect these shoes to grip the road any better than the typical running shoe. The majority of the grooves don't run exceptionally deep, and the bottom's profile is more or less that of a running flat. However, once I had these shoes good and broken in, I noticed the fluid heal to toe flexibility with each stride brought on by the Smoothride Engineering of the Mizuno Wave Rider 17s. Upon further inspection, the soul of the shoe is constructed with a soft base and the solid tread of Mizuno's X10 technology, so the shoes grip the road from impact all the way to the next stride.
Durability:
I've been running on the Wave Rider 17s for quite some time now, and I'm not seeing any real signs of deconstruction to speak of. The treads are still strongly in place, and there is very little wear to the durable carbon X10 components. On top of that, the upper stitching all seams in perfect condition through the wear. I have no complaints in this department.
Value:
Priced right around the middle of the running shoe market, for the money spent, this shoe provides a light and efficient stride that can take you the distance. These shoes are loaded with features that make them functional and comfortable. You can be the judge of whether their non-flashy appearance is a problem, but when they get you to that 400 mile marker comfortably, I say you're getting a deal with this one.
Mizuno Wave Rider 17 - Fitness Review
Before testing the Wave Rider 17s, I didn't give much thought to Mizuno as a brand. There's a lot of competition out there in the running shoe market, so I've generally stuck to the more traditional varieties. I have to say that I am impressed here. The structural integrity is solid, and the support is obvious from the moment I slid my feet in. On trail or road, I put these shoes to the test and there's very little I can find to be disappointed in. Thank you Mizuno, for opening my eyes to another great addition to foot care on the run.