There are risks one takes when riding motorcycles. The thrill of the ride can sometimes turn deadly in an instant. No one ever dreams of crashing their bike, but we know it's a possibility every time we get on and go for a ride. Although the outcomes are never certain, there are many persuasions we can take to ensure minimal injuries. Luckily I was wearing all of my gear the day I crashed… it saved my life and a trip to the hospital.
It could be a driver not paying attention, a spooked animal that jumps in front of you, or something a little less obvious like some loose gravel, which happened to be the case for my wipeout. It was a beautiful day… clear skies, dry roads, minimal traffic, but that damn loose gravel took me down. I was only 30 minutes into my road trip across the state and was getting ready to take a right hand turn in roughly 70 yards. I began to slow down for the turn and suddenly I was sideways sliding down the road. There has been a couple times in the past where loose gravel almost got me, but I had just enough time to react and adjust. This time I had no time to react. It was like I was on ice and there was nothing I could do except hold on for dear life. By the time it was over, I had slide a good 35 feet before coming to a stop. Luckily the truck behind me was far enough away to slow down and stop while I tried to wiggle my pinned leg out from under the bike. As I stood up, I was still in disbelief that actually just happened. I did a quick check to make sure nothing hurt or was broken before lifting my bike back up and rolling it into a nearby parking lot. Once I was out of the road and had time to take a better look at my bike, my gear, and the area of the road that took me out, I thanked God for the protection and was happy I choose to where all my gear so that I was still able to walk away from this spill.
Almost all of the gear I was wearing was an item I had reviewed in the past here on Busted Wallet. I figured it would be best to share my experience and update the "Durability" and "Protection" aspect of each item.
BELL BROOZER HELMET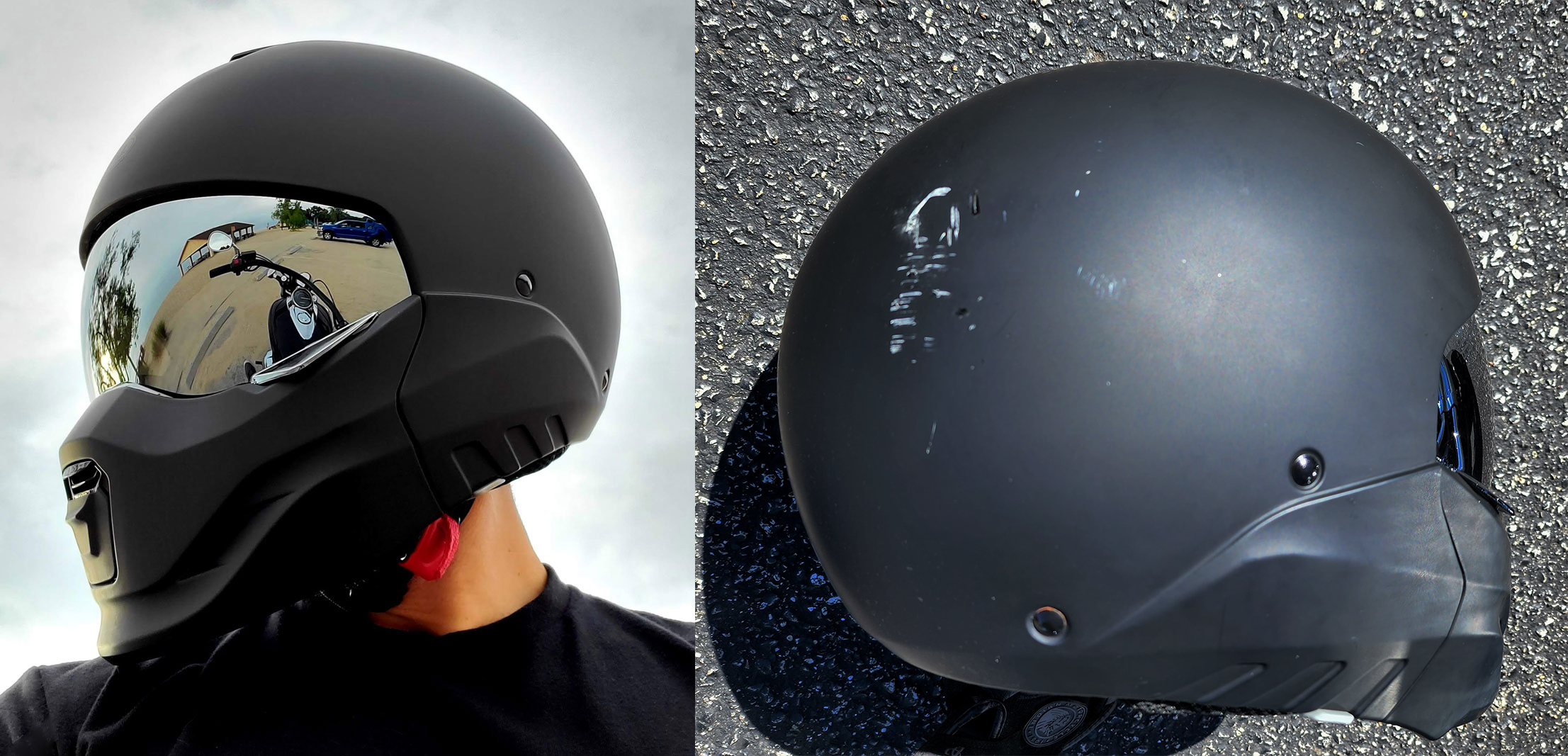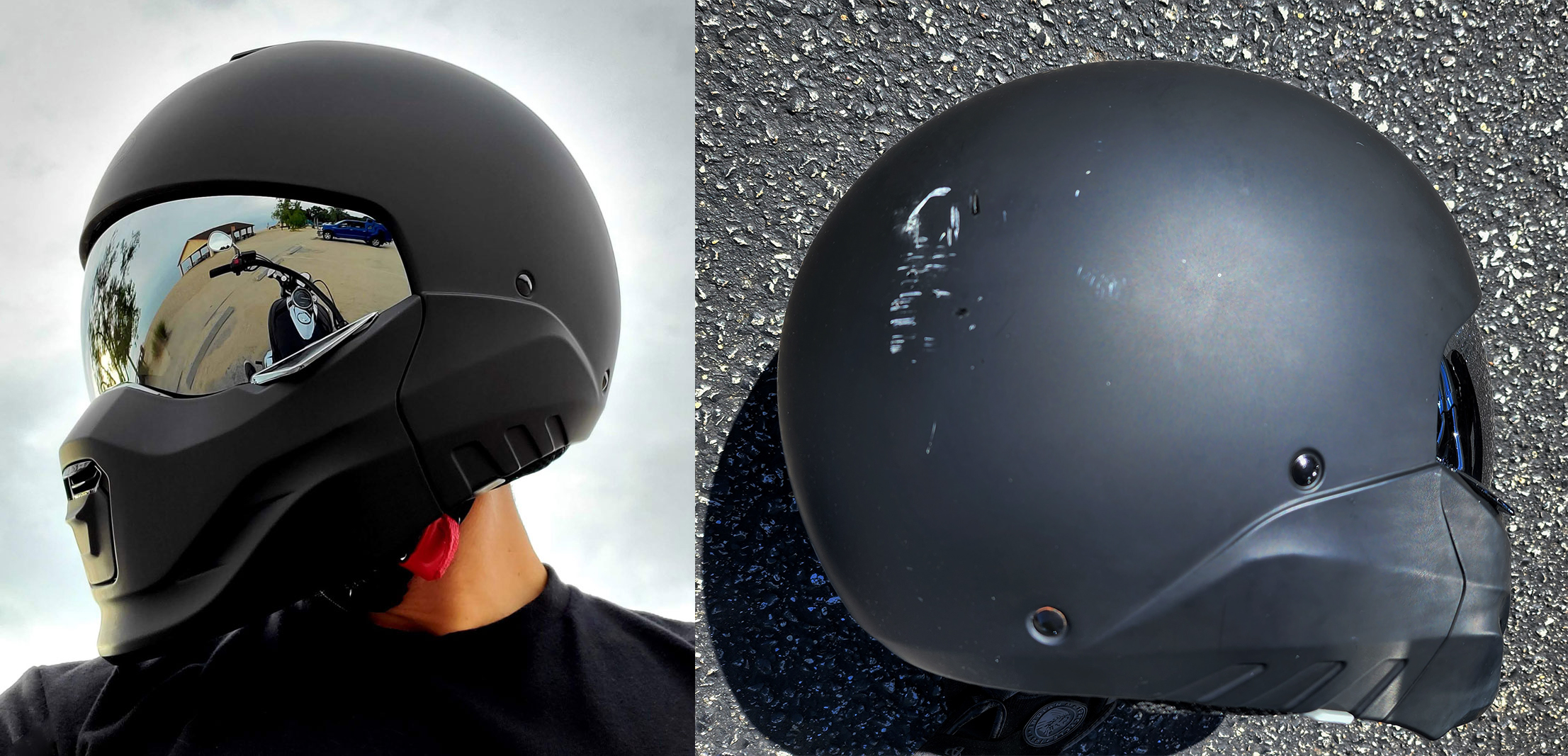 The Bell Broozer has always been one of my favorite helmets. Ultra comfortable, sleek, and now proven protection. Even with its modular design, this helmet is built solid. As I went down, I didn't even realized I hit my head on the pavement. It was only after I took my helmet off that I noticed the impact that would have been my skull. Other than a couple gouges and scratches, the helmet stayed intact and is still wearable. There have been times when I chose not to wear a helmet for a simple ride around town. It only takes a second for something to go wrong and protecting your head is imperative. I'm so thankful that I was wearing a helmet and that it was the Bell Broozer that protected my head.
Read the full original review here.
ENGINEHAWK BURNOUT BOMBER JACKET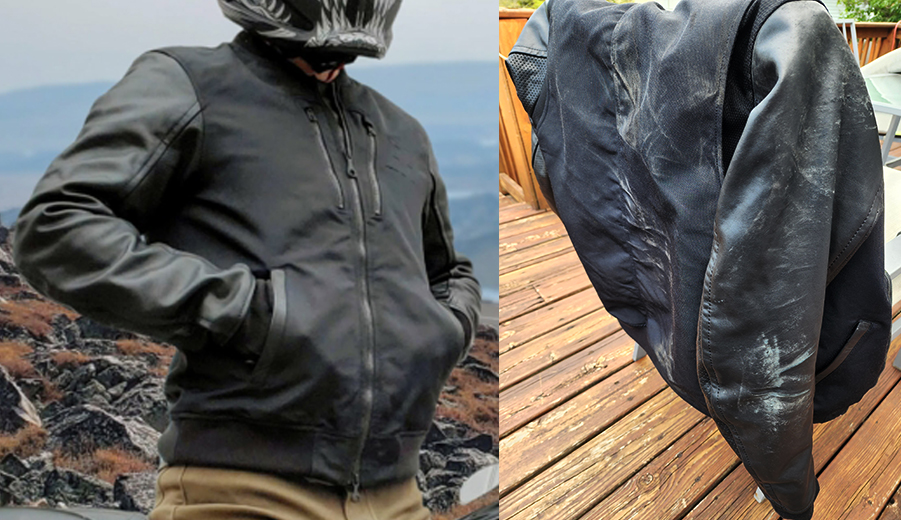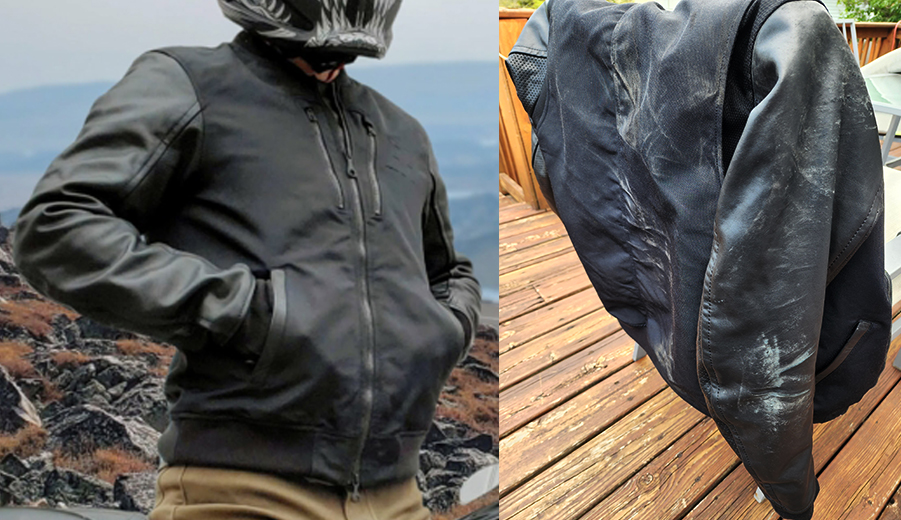 The makers of Ruroc helmet developed a brand called Enginehawk that designs some of the best riding jackets on the market. Their lineup includes some of the slickest looking jackets we have ever seen in this space. It can be tough finding a jacket that not only looks good, but feels comfortable enough to wear for longer rides with added armor protection. The Burnout Bomber jacket provided the protection I needed. The level 1 armor stayed in place and protected key areas of impact. The CE rated high density waxed nylon and full grain leather sleeves saved my arms and back. Instead of getting skin graphs and dealing with months of pain, I was able to get up, dust off, and write this review without a scratch on my upper body.
Read the full original review here.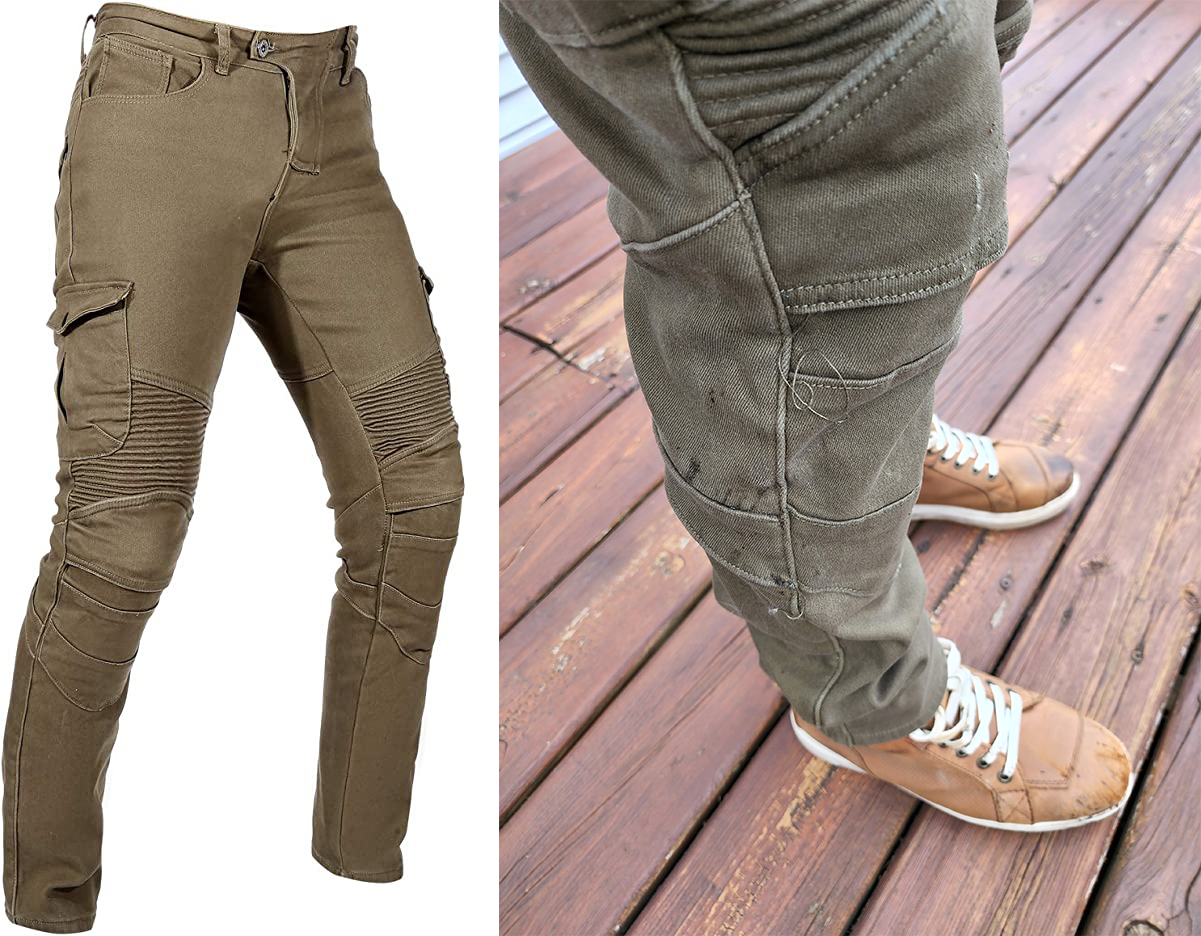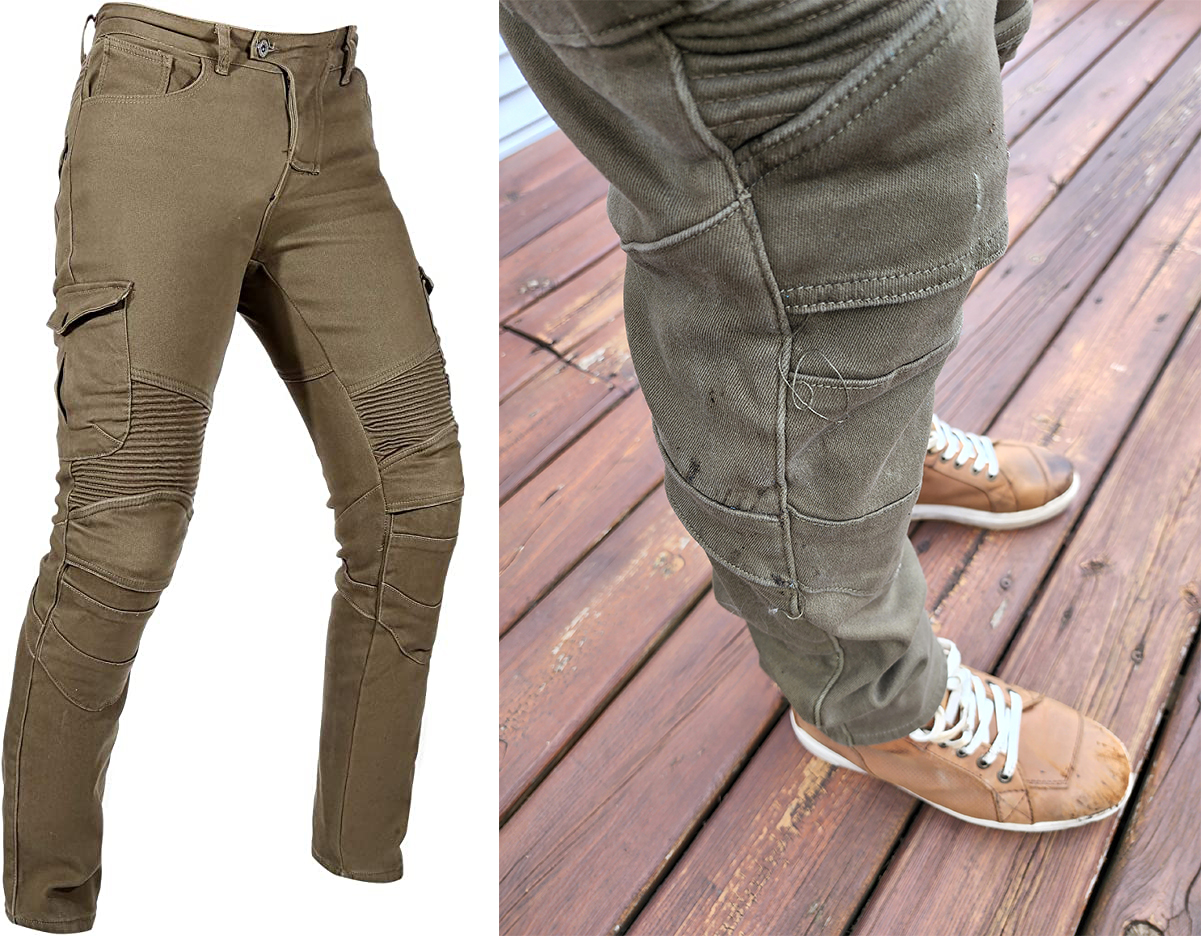 Although I haven't reviewed these pants in the past, I'm thankful I was wearing them. The Moto Jeans by Takuey are one of my most comfortable riding jeans. Flexible in all the right areas and protection throughout, these pants come with removable hip and knee armor protection. Although I typically leave the armor in for longer rides, I decided to take them out this time (…bad move). Even though the anti-tearing material saved my legs from road rash, not having the knee armor inserted proved to be a bad decision on my part. The only injury I sustained from this wipeout was a swollen knee from the impact and some skin that rubbed off from the internal friction. If I would have left the armor in, I'm confident I would have walked away without a scratch. These pants are still my number 1 choice and I just ordered another pair.
INDIAN RIDING GLOVES WITH HARD KNUCKLES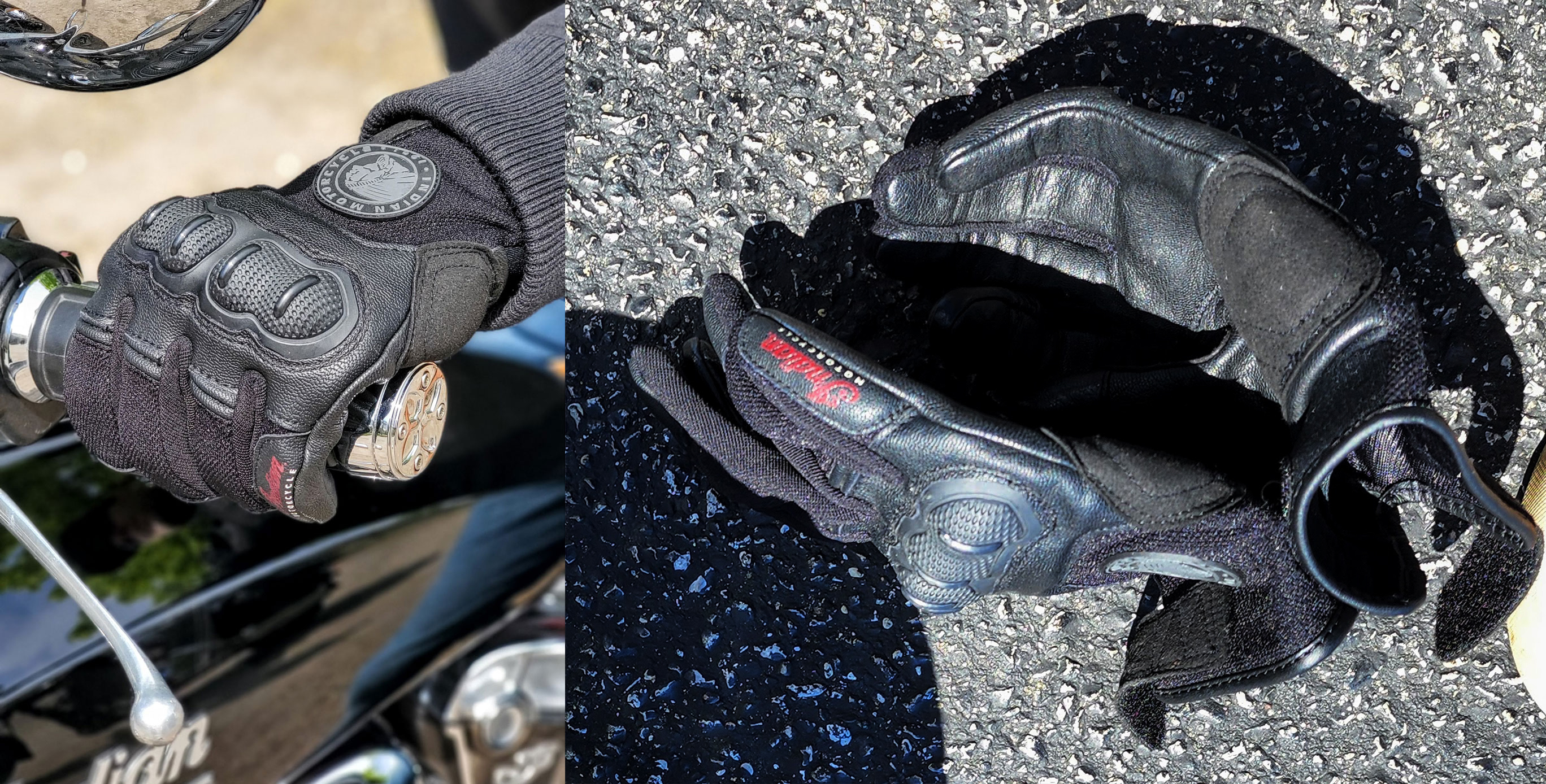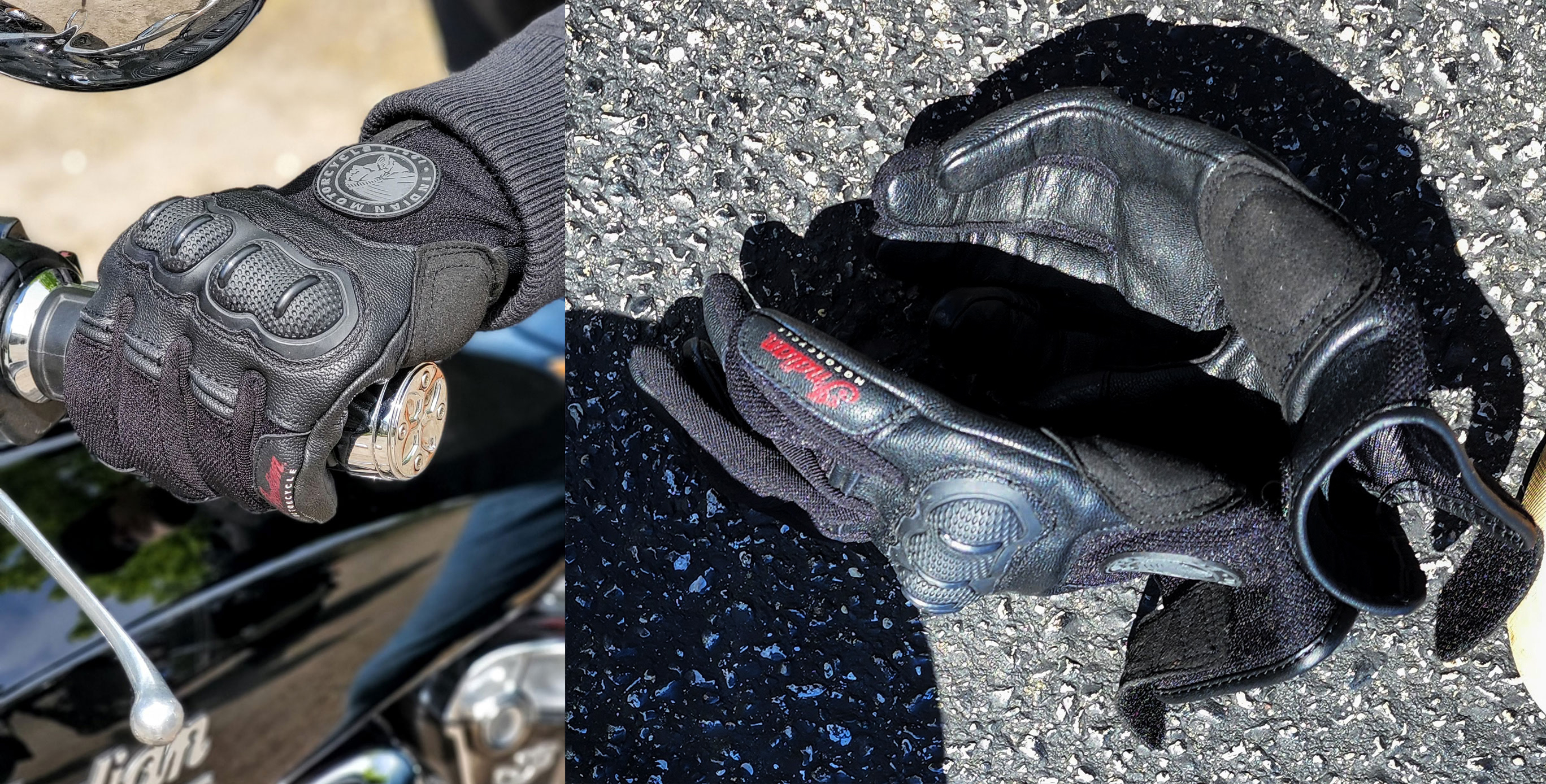 I've reviewed a good deal of Indian apparel (and motorcycles) in the past, but two of my favorite items that I continue to wear are the gloves and the sneakers. The Indian Riding Gloves with hard knuckles are lightweight, breathable, and non-restrictive; allowing for a more confident grip on the throttle and maneuverability when grabbing the clutch and break. With no time to react, I could only hold on during the impact. Thankfully the hard knuckle and reinforced leather panels on the palm protected my hands. The only area that was vulnerable was the top side of my fingers. That said, I had a minor scratch on my pinky that was barely noticeable. Overall, these gloves held up well and need no replacement.
Read the full original review here.
INDIAN LEATHER BOYD SNEAKER


The Indian Leather Boyd Sneaker is hands down the most comfortable and slick looking riding shoes I own. From riding to walking around town, these sneakers provide all day comfort, style, and protection. As you can see from the picture, these sneakers protected my foot with its 1.4-1.5 mm. thick durable cow leather. The main layer and stitching held up without tearing through and coming undone, providing supreme protection. My cruiser weighs about 700 pounds. When I was done sliding, my right leg was pinned under the bike. It wasn't easy squeezing my foot free, but the added ankle protection on these sneakers provided another layer of protection that I'm very thankful for.
Read the full original review here.
Although I hoped to never experience or write about a motorcycle crash, I'm thankful for the gear that protected me and happy to share my experience. I hope you all do yourself a solid and get the gear that will protect you and allow you to ride for many years to come. I wish you all safe travels and decades of riding ahead of you.