If you remember our review on the Bell Rogue Helmet, get ready for a major upgrade with the Bell Broozer! Bell decided to take certain elements that worked with the Bell Rogue and improve on what didn't. The result is the slick, functional, lightweight Broozer Helmet that has a similar bad-ass look with improved functionality, features, and safety.
Key Features:
Full Face to Open Face with Removable Chin Bar
Lightweight LG PC/ABC Shell
Adjustable slider vents on upper shell and chin bar
Anti-fog coating
Eyewear compatible
Dual density EPS
Removable and washable liners
Padded chin strap with quick release ratchet buckle
3 Shell Sizes
DOT approved \ ECE 22.05 rating
Bell Broozer Helmet Review Breakdown
Design & Functionality:
The aggressive design of the Bell Broozer is what makes this helmet really stand out. Starting with the removable chin bar, Bell decided to make it much more sturdier than the Rouges adjustable muzzle with a hard shell and secure clips that slide right into the helmet for a minimal seam, thus giving our face the much needed breathing room and ventilation with the added vent. This feature is what categorizes this helmet as both a "Full Face" and an "Open Face". To switch from a full face to an open face, the chin bar can be easily removed by pulling down on the grey clips located at the bottom of the helmet on the right and left side.
The clear protective eye shield is also removable and can be swapped with polarized (dark smoke), and a mirror finish iridium for added eye protection from UV light as well as giving this helmet an even cooler look. You also have more options when it comes to the overall look. Select between Arc Matte Black/Gray, Cranium Matte Black/White, Free Ride Matte Gray/Black, Gloss Black, or Matte Black (which is the one seen in this review).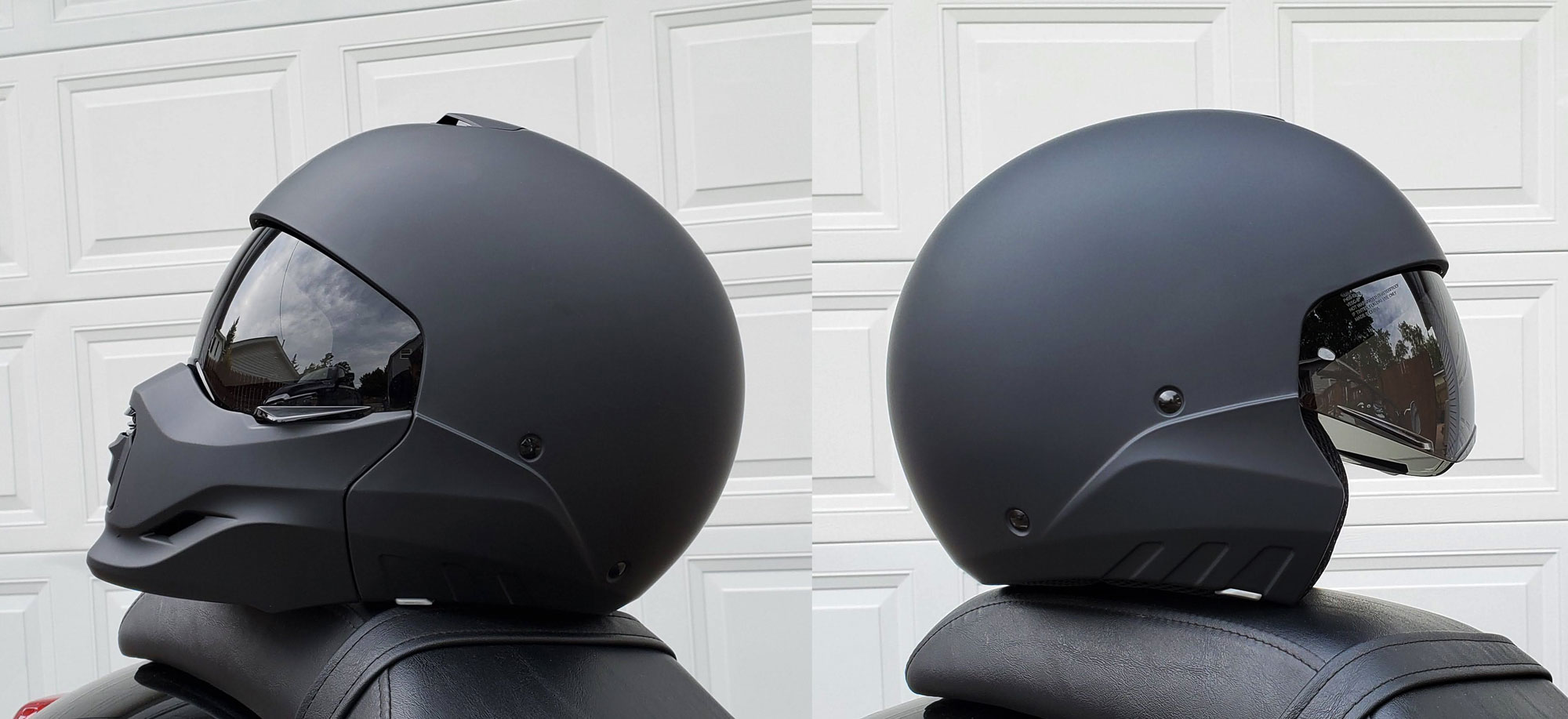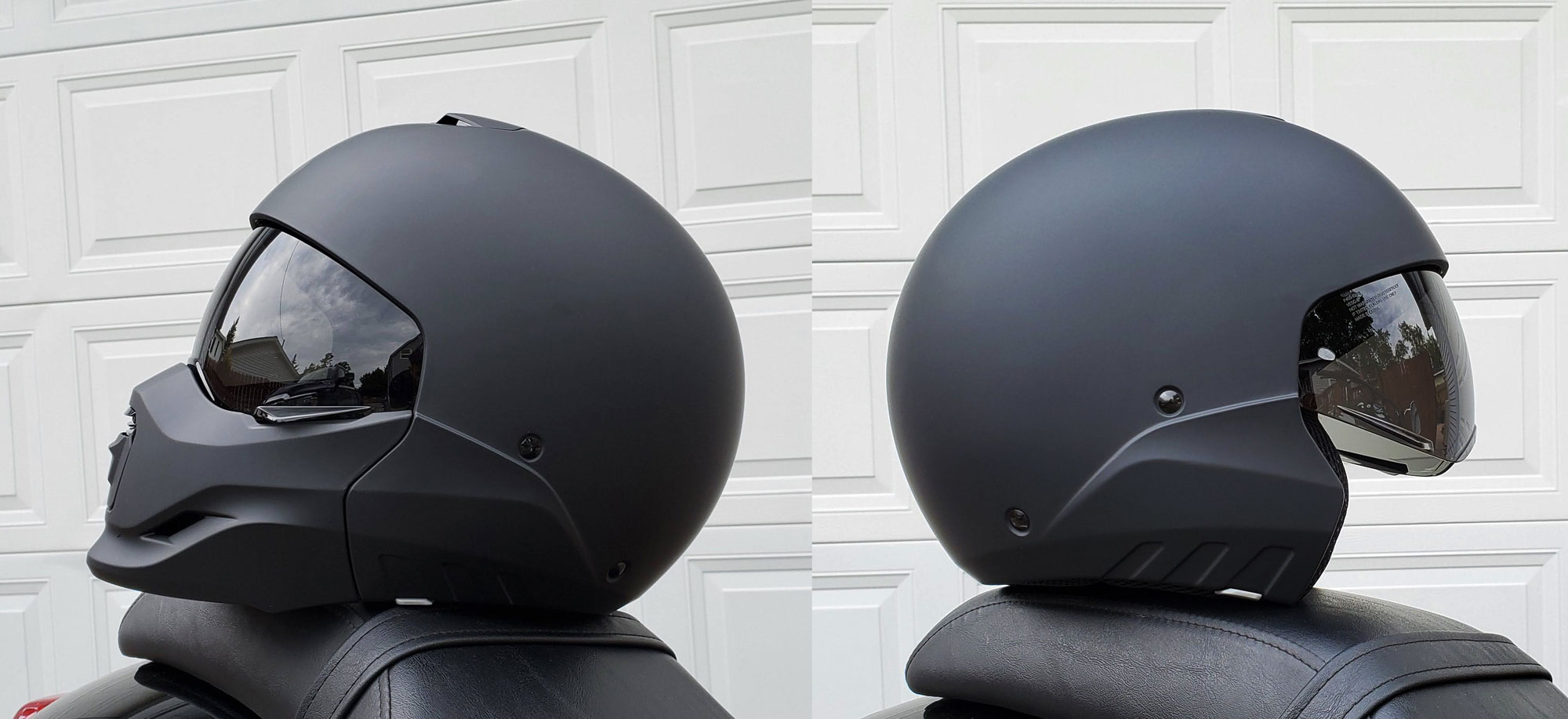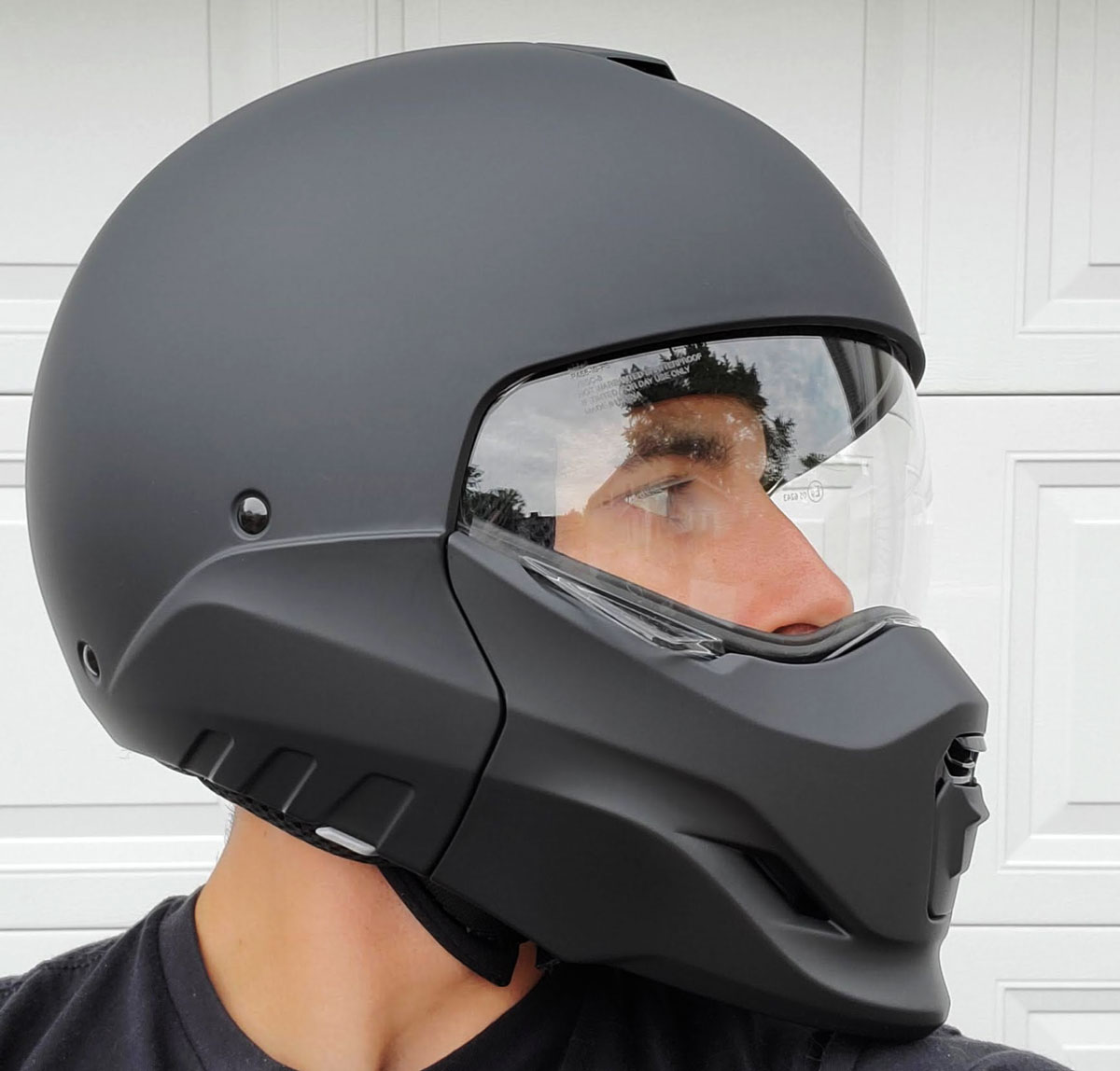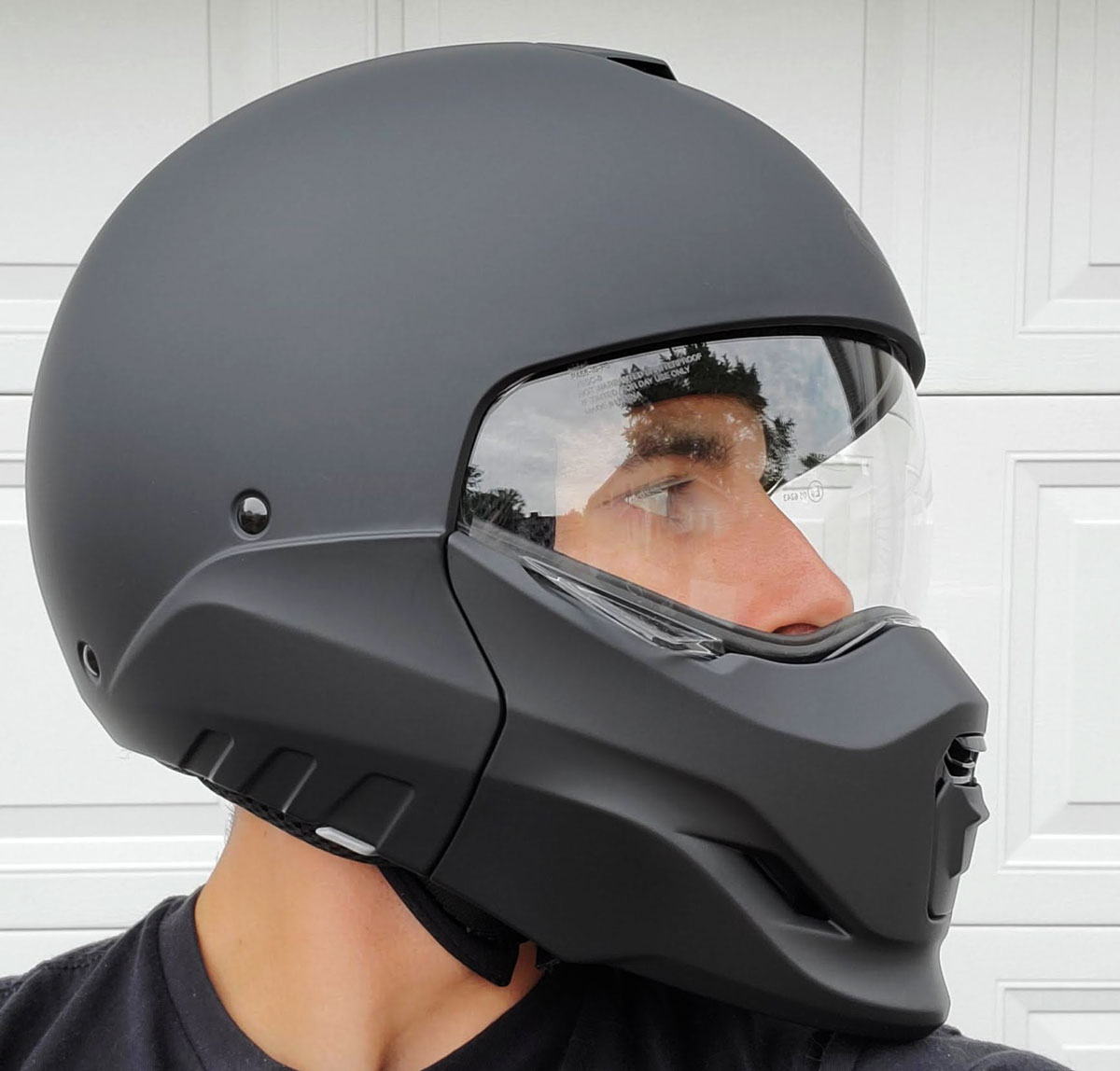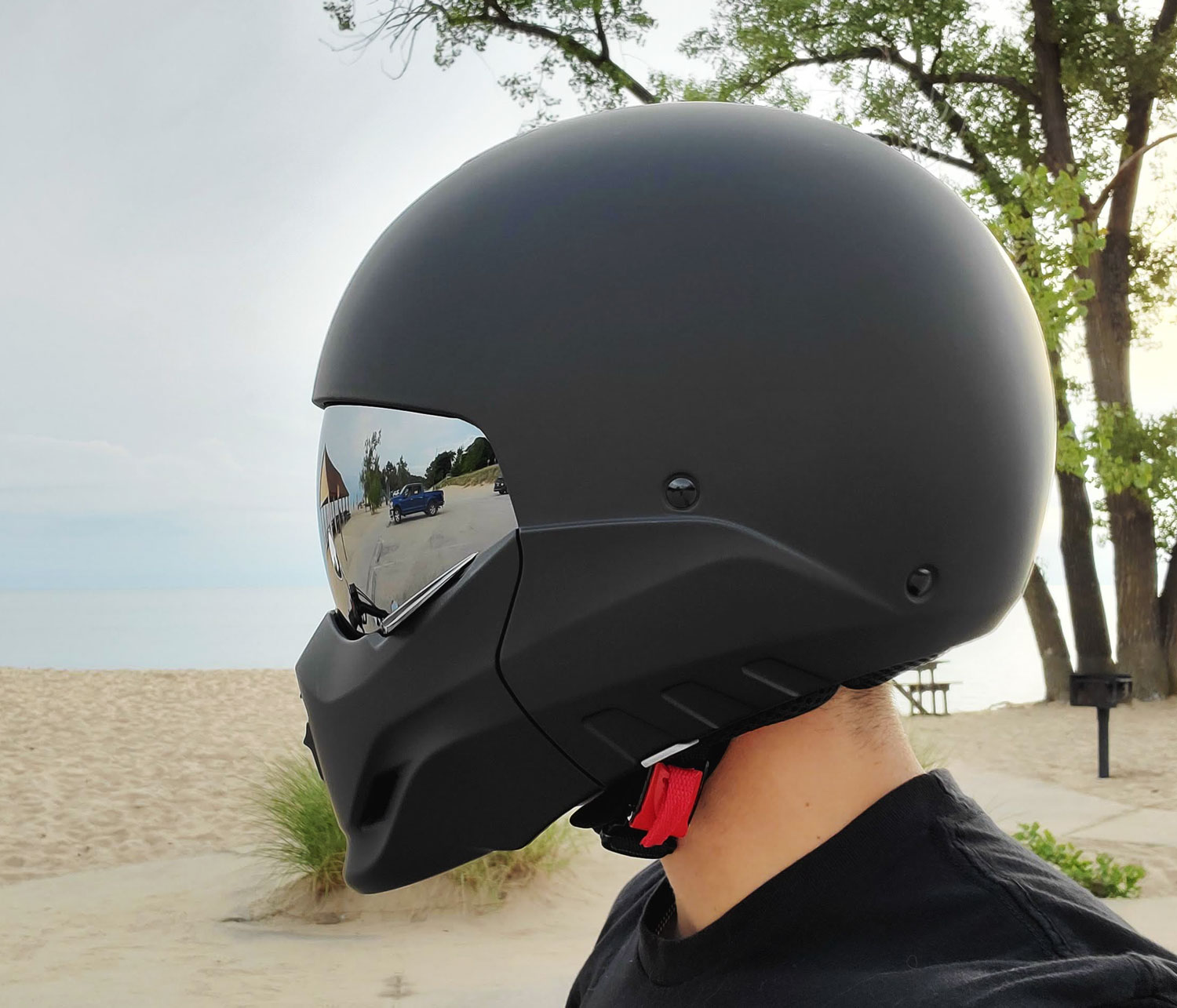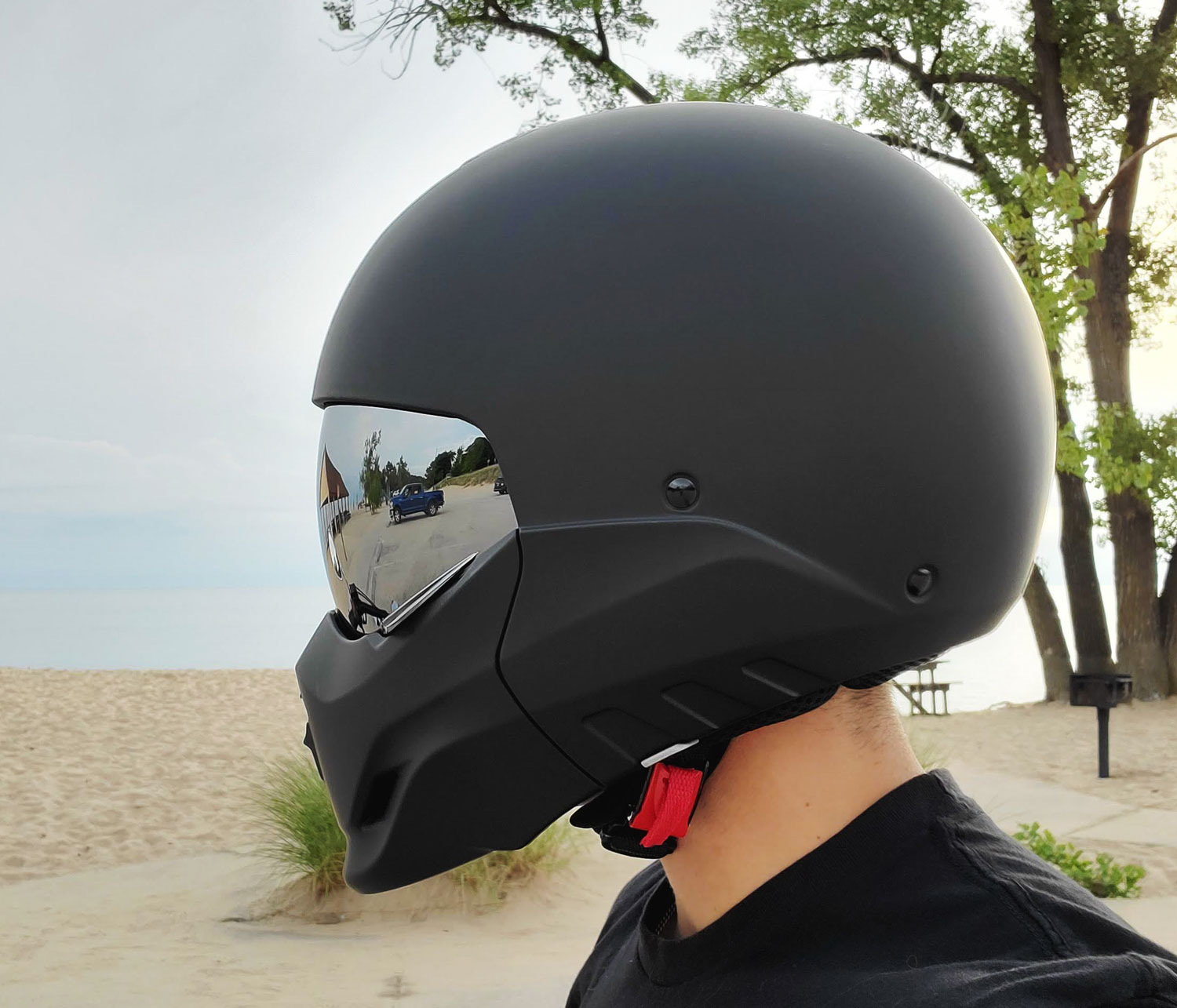 Comfort:
It's no carbon fiber, but the Broozer is still very lightweight. Coming in at 1350 grams, the lightweight polycarbonate/ABS shell is easy on the head and neck even while wearing it for longer periods of time. The only thing I wish I could adjust a bit more is the padded chin strap. The quick release ratchet buckle makes things quick and easy to secure and remove, however, I feel this strap rests too far inward and puts unnecessary pressure on the neck instead of the right amount of pressure under the chin. I can only assume this placement is because of the removable chin guard, thus making the straps sit inward more. It's not terrible, but I wish there was more adjustability for the chin strap to assist in better comfort.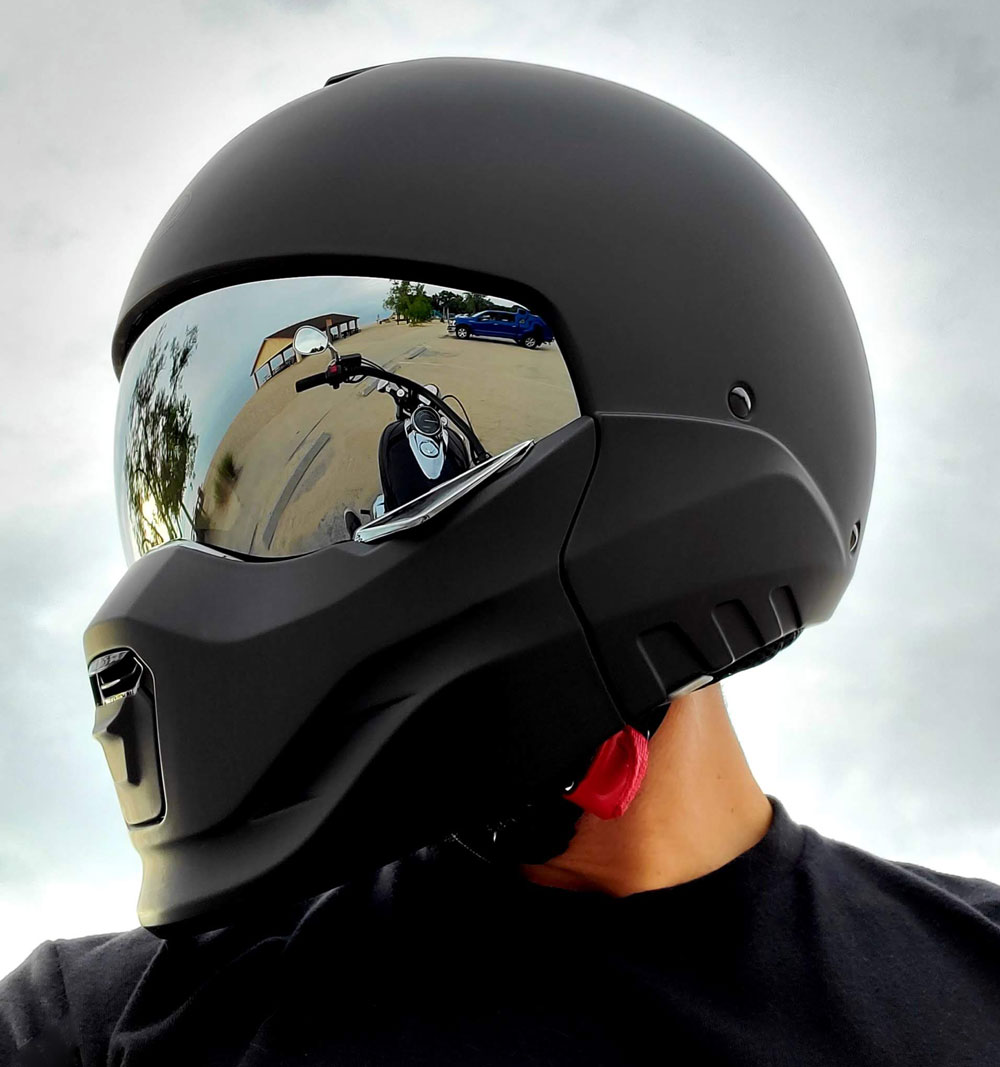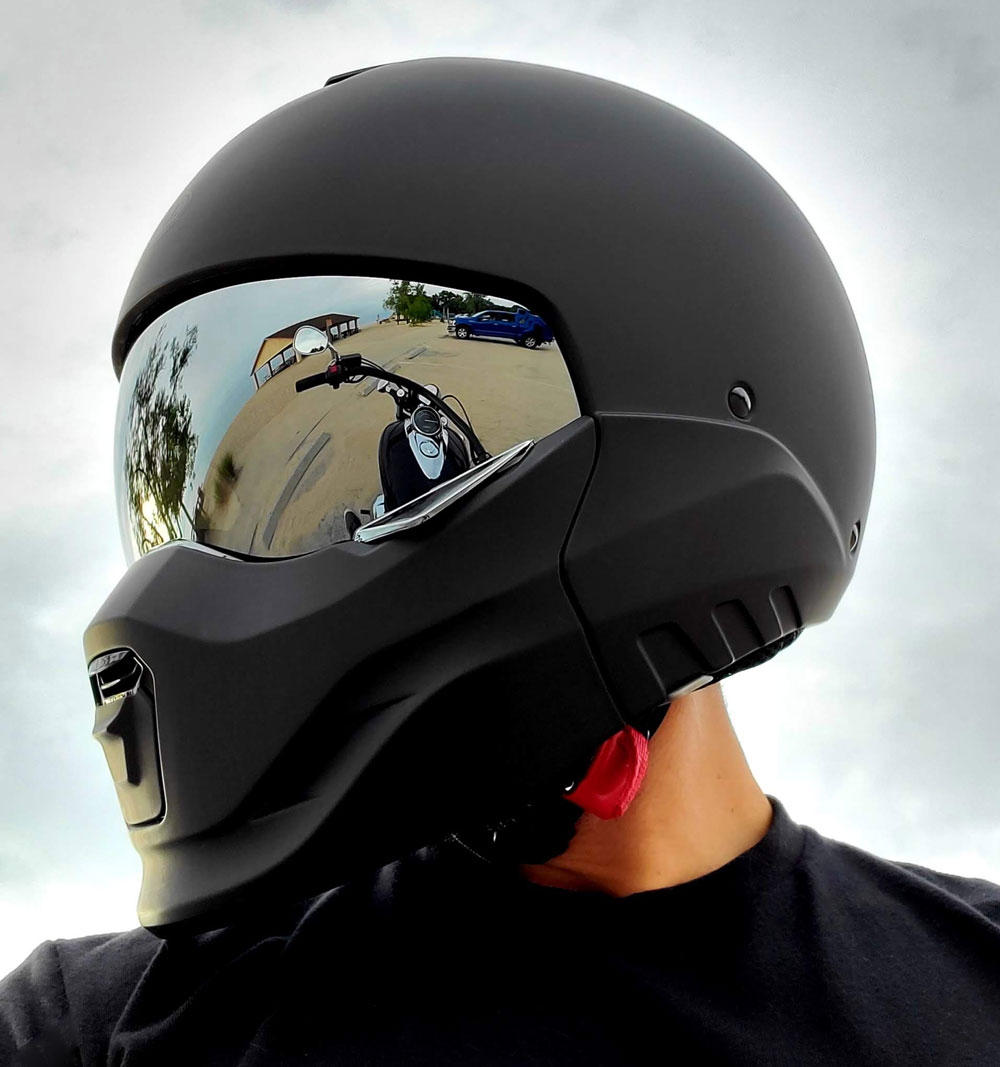 Protection:
With a name like "Broozer", Bell needed to make sure this helmet could take a hit while protecting our noggin. The lightweight polycarbonate/ABS shell is DOT approved and the helmet and chin bar are ECE rated. Obviously I didn't purposefully slam my head against the pavement while wearing this helmet to test this rating, but the ECE 22.05 rating gives me some reassurance that if the time should ever come where my head meets the pavement, it will be protected.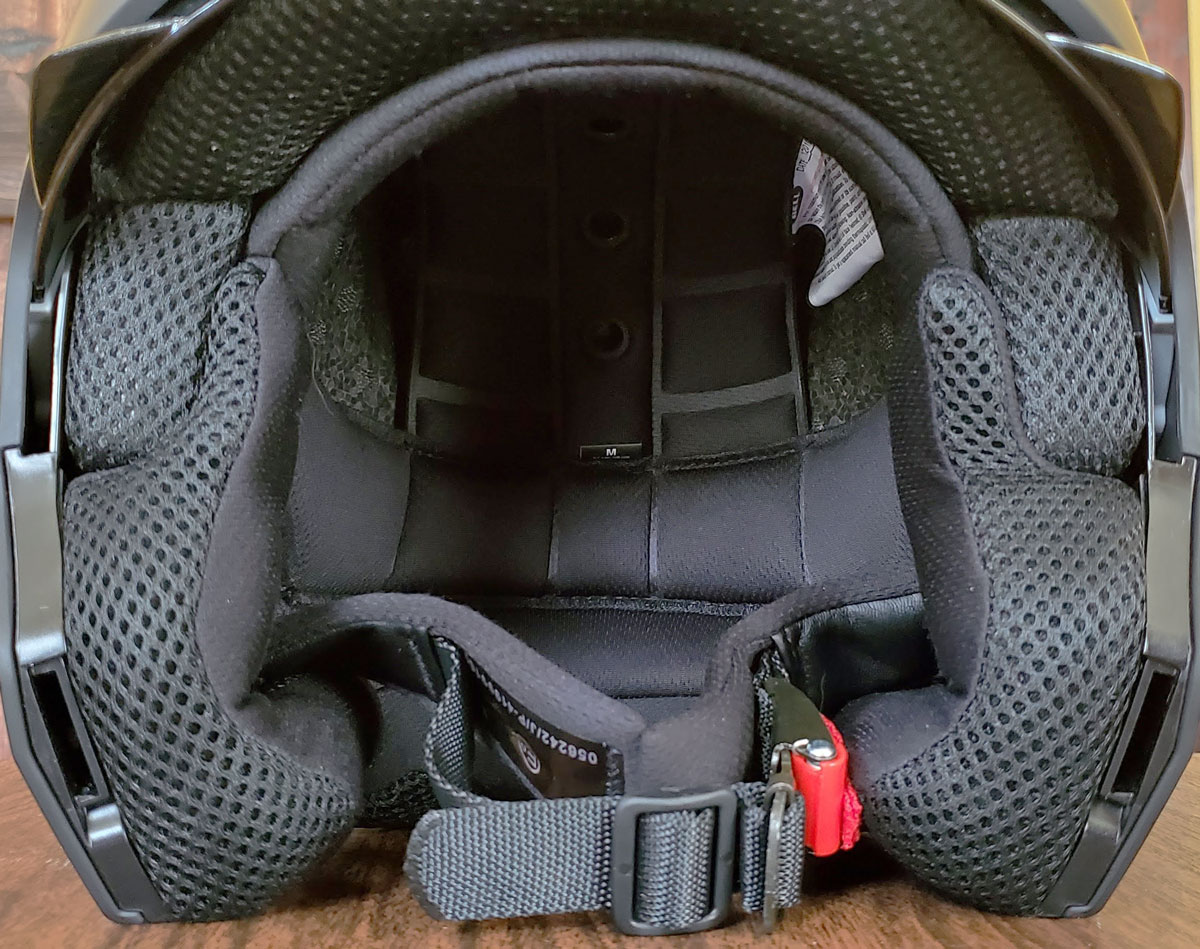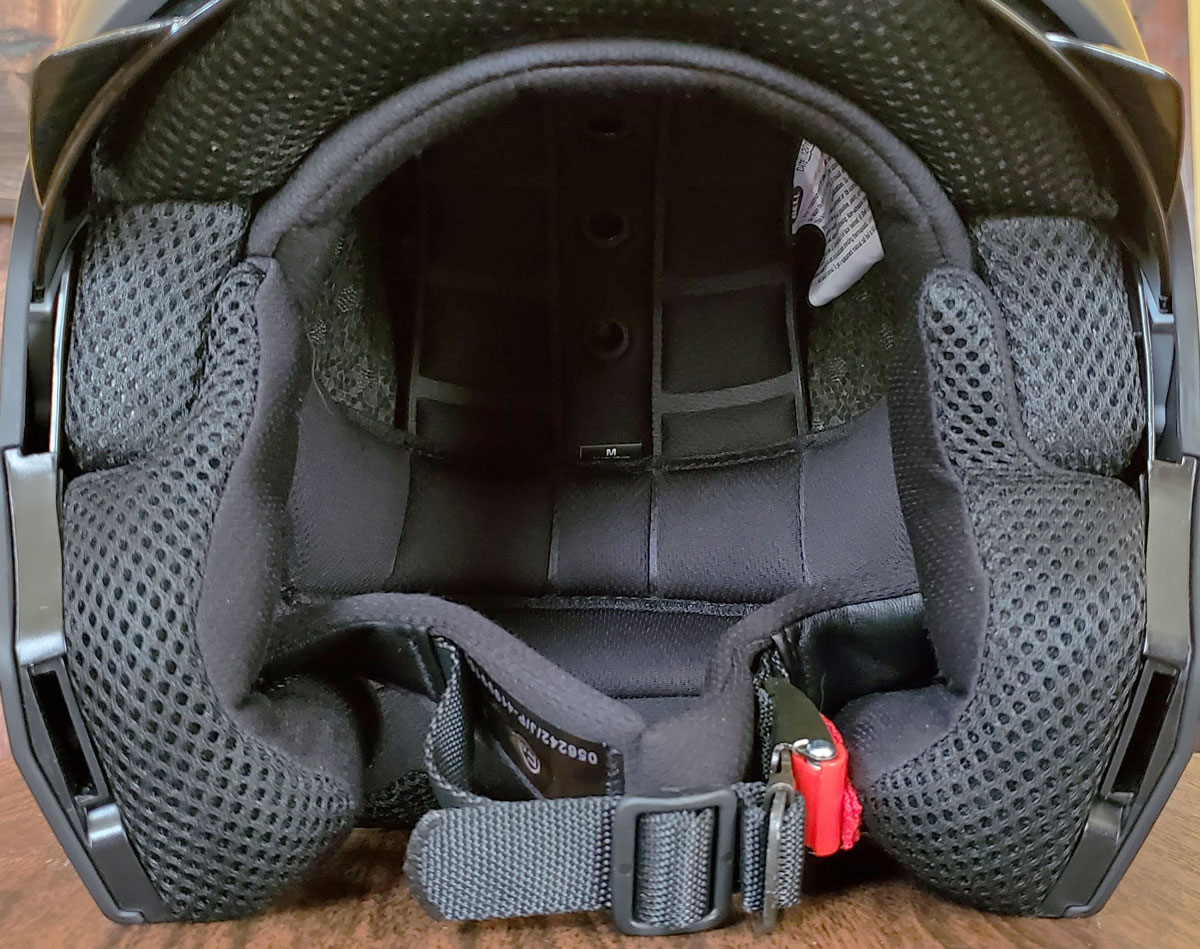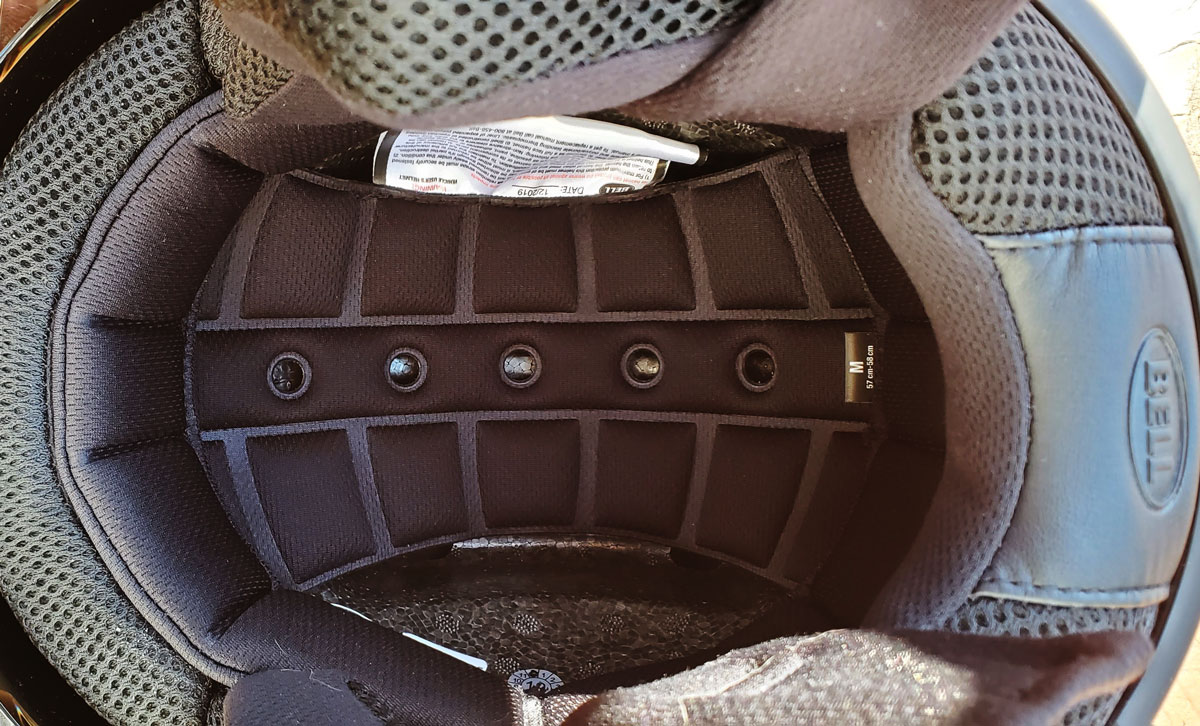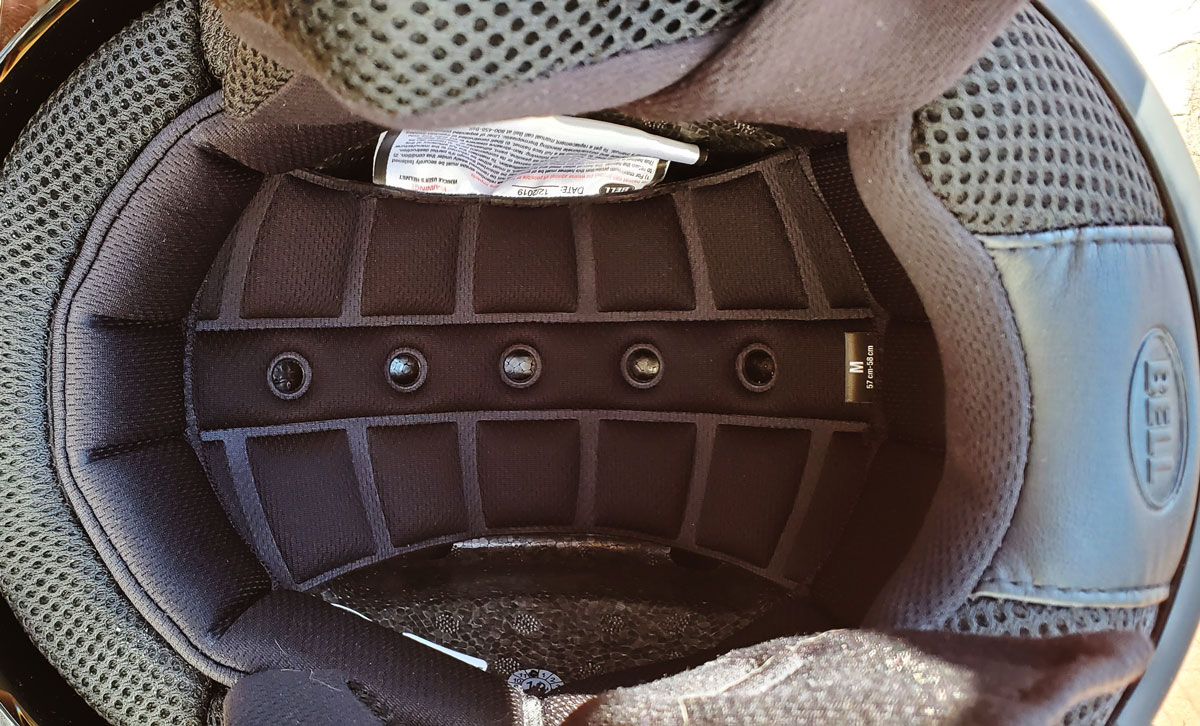 Value:
When you consider the price of the Rouge compared to the Broozer, I feel like you get way more bang for your buck. Especially since the Broozer is $20 cheaper than the Rouge (with more features). For me, it's a no brainer, the Broozer is Bell's best transitional helmet allowing us to have the best of both worlds in a full face and open face setup.
Buy Now: $229.95 or to learn more, check out: bellhelmets.com
Bell Broozer - Motorcycle Helmet Review
The aggressive design and multi-functional features make this one of Bell's best street helmets for those looking to get the most out of protecting their heads.
The Good
Two in One / Full face to Half face conversion
Swappable shield
Good venting options