Unleash Your Inner Hooligan
As a passionate motorcycle enthusiast, I recently had the opportunity to experience the thrill of the Indian Motorcycle EFTR Hooligan 1.2, and I must say, it's a true masterpiece that ignites the spirit of rebellion and adventure. From the moment I laid eyes on this bike to the exhilarating rides that followed, the EFTR Hooligan 1.2 exceeded all expectations.
Key Features
Electric Powertrain
28 mph
75 mi range
960 Wh Battery Capacity
4 levels of Pedal Assist
4 Ride Modes (20-28MPH+)
1200 W Rated Power
Indian Branding
Design & Aesthetics
The EFTR Hooligan 1.2 has a fun design that captures the essence of classic American motorcycles with a modern electric twist. Its sleek and aggressive design is a head-turner, and the attention to detail is apparent in every curve and component. The mix of retro and contemporary elements is executed flawlessly, making this bike a statement piece on and off the road. Under the hood… or battery, this is a Super73 bike, but with a splash of Indian Motorcycle throughout. Including, the inverted Indian front forks, mid-height handlebars with Indian pad, LED light with Indian FTR style wind reflector, Indian seat, Indian battery cover, Indian chain guard, and aggressive tire treads for some light off roading.
Performance & Power
When it comes to performance, the EFTR Hooligan 1.2 delivers. The electric drivetrain produces instant torque that propels you forward with an electrifying surge of power. The seamless acceleration and precise handling make weaving through traffic or conquering winding roads an absolute pleasure. There are 4 Pedal Assist modes on this model. Level 0 (No Assist), Level 1 (ECO), Level 2 (Tour), Level 3 (Sport), and Level 4 (Super). You can easily feel the change in pedal assist while toggling through each mode. Level 4 is by far the most fun. While this model comes with front suspension, it's still a little rough on the back end when taking it off road. However, the fat tires help add a little more cushion for a smooth and controlled ride, absorbing bumps and imperfections.
Ergonomics & Comfort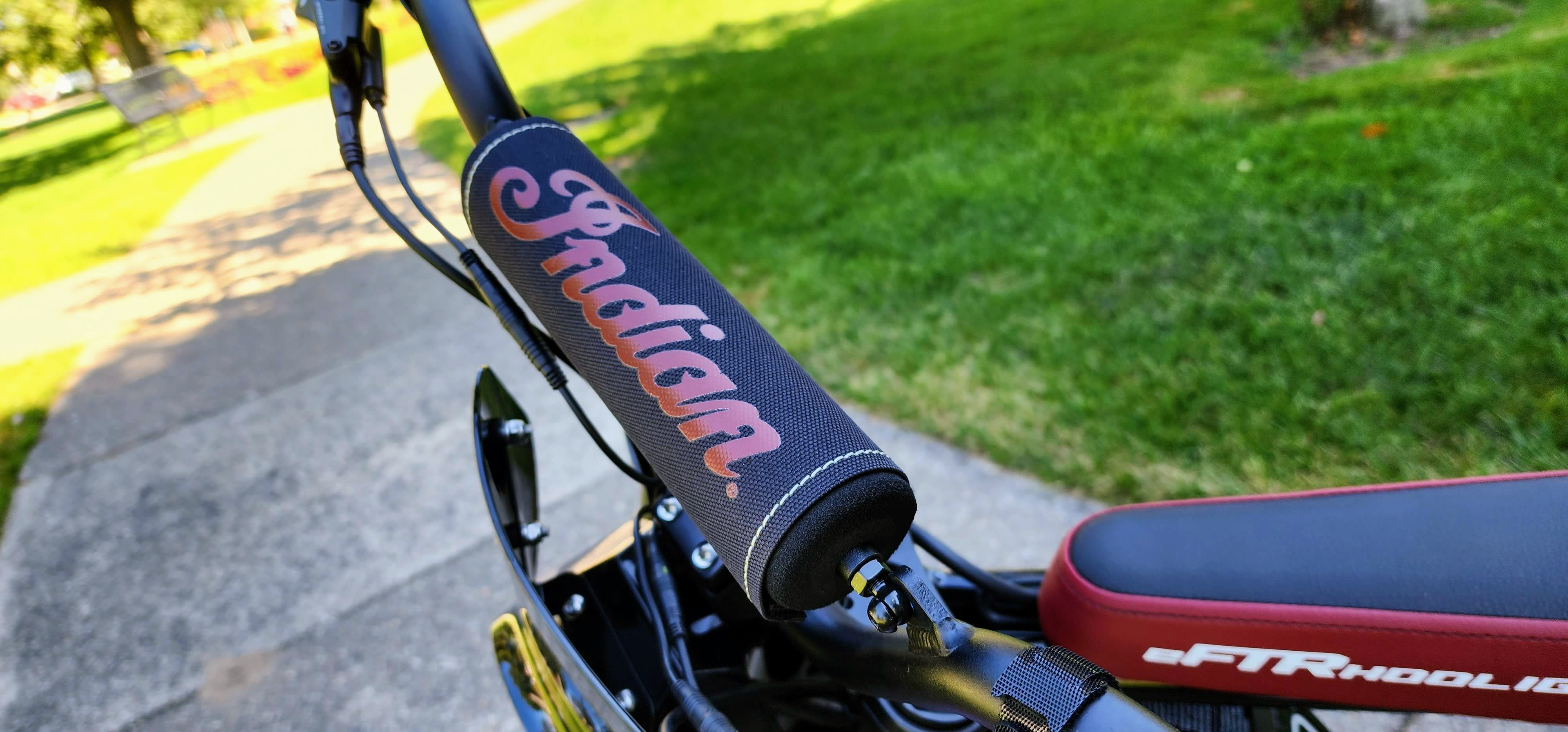 One might think that such a small machine sacrifices comfort, but the EFTR Hooligan 1.2 proves otherwise. The ergonomics are well-thought-out, offering a comfortable riding position without any strain. You can also adjust the handlebars to get the perfect position to ensure the proper fit for each rider. The well-padded seat and intuitive controls enhance the overall riding experience, allowing you to focus on the road ahead.
Technology & Connectivity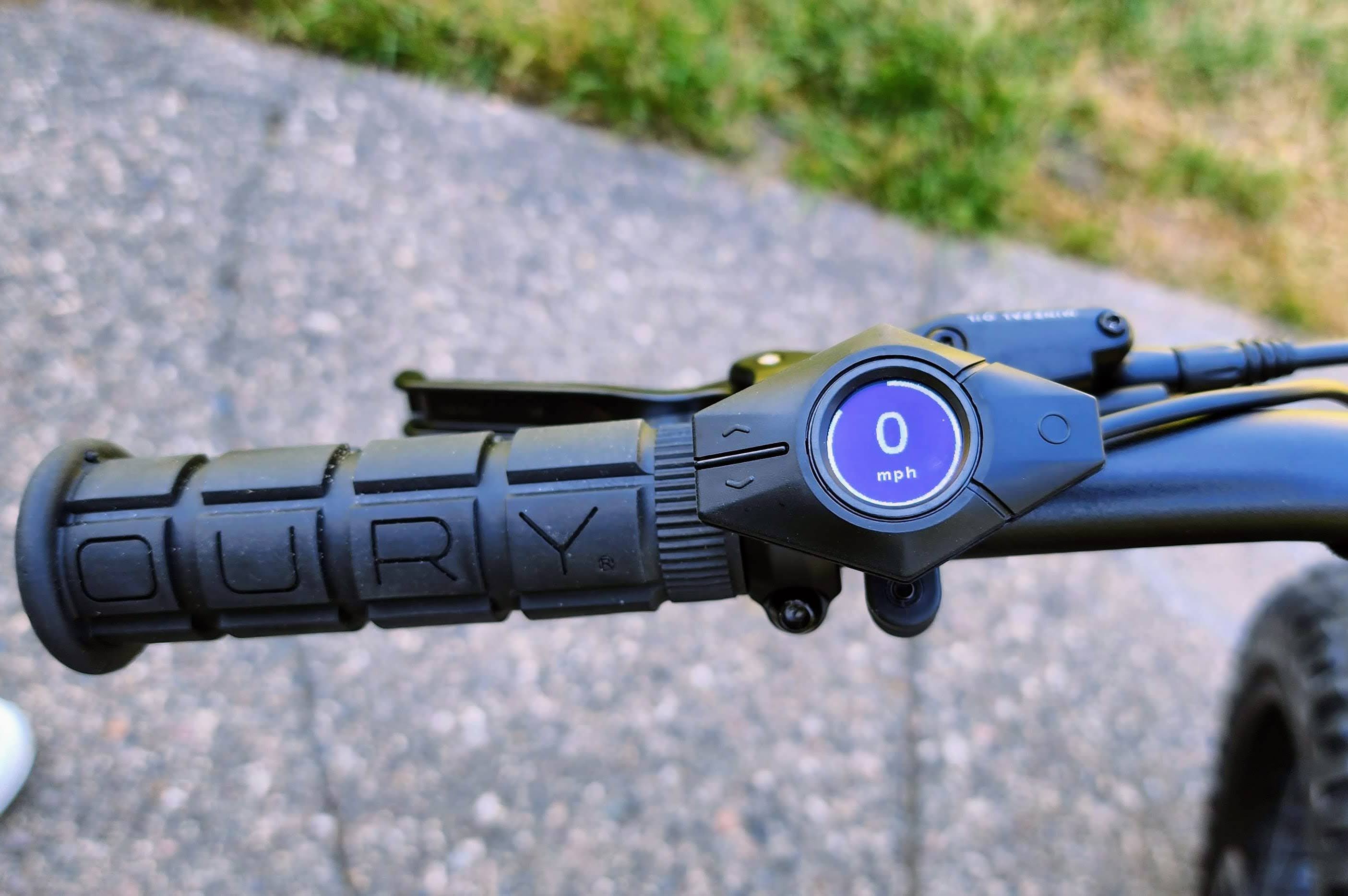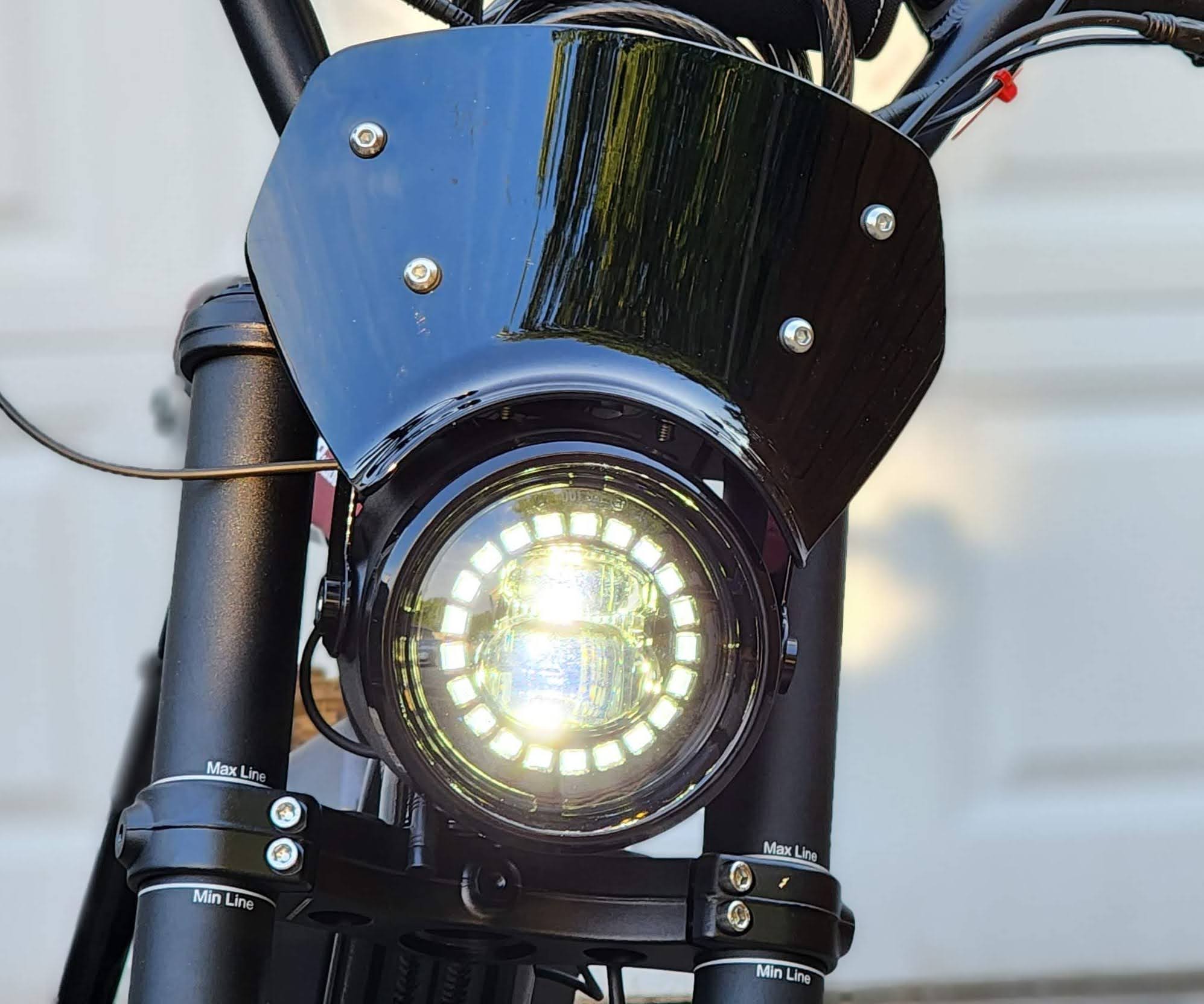 Indian Motorcycle has seamlessly integrated technology into the EFTR Hooligan 1.2. The toggle display provides essential information at a glance, including battery status, speed, range, and riding modes. You can also turn the headlight on and off by holding the up button on the left side toggle. The connectivity features enhance convenience, allowing you to monitor and control various aspects of the bike through the Super73 smartphone app. The app offers more features such as route and bike tracking, speed modes, headlight toggle, range, trip duration, and odometer.
Environmental Responsibility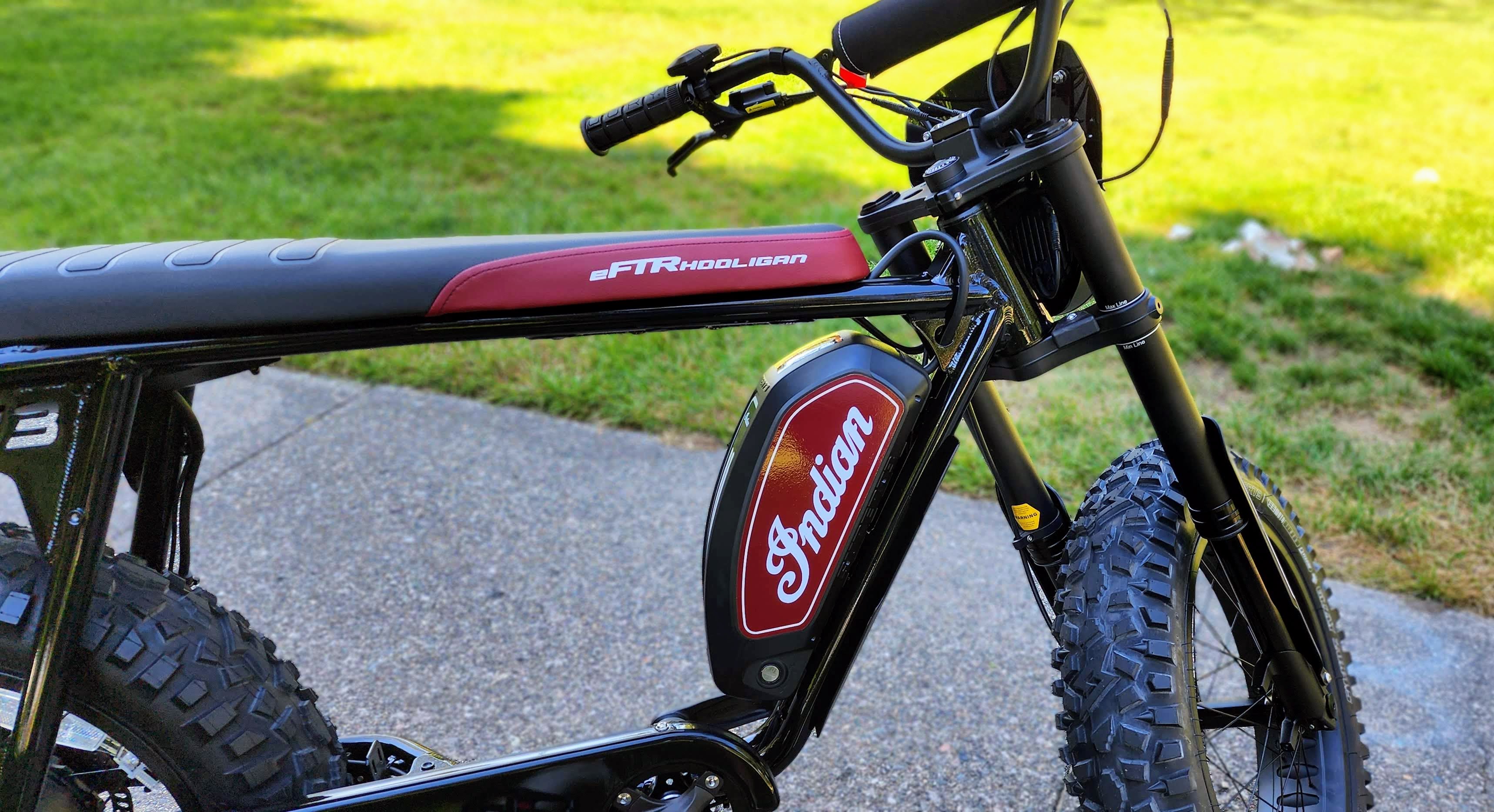 Beyond its performance and aesthetics, the EFTR Hooligan 1.2 aligns with the growing need for sustainable transportation. Its electric propulsion reduces emissions and noise pollution, making it an eco-friendly option for riders who care about the environment. This is the perfect urban commuter bike for those looking for a more sustainable option as well as ease-of-use. The ability to ride on the road and pull right up to a bike rack on this electric machine saves time and money.
Value
In summary, the Indian Motorcycle EFTR Hooligan 1.2 is a triumph of engineering and design that brings together the best of both worlds – classic American motorcycle heritage and cutting-edge electric technology. Riding this bike is not just an experience; it's a revelation. If you're seeking a ride that offers unmatched performance, stunning aesthetics, and a nod to the future of motorcycles, the EFTR Hooligan 1.2 is an investment you won't regret. Unleash your inner hooligan and embark on a journey like no other.
Buy Now: $3,599.99 or to learn more, check out: www.indianmotorcycle.com
Indian Motorcycle EFTR Hooligan 1.2
From the moment I laid eyes on this bike to the exhilarating rides that followed, the EFTR Hooligan 1.2 exceeded all expectations.
The Good
Indian Design
Full Electric with Pedal Assist
Great range with decent speed