We've been in the alcohol tasting business for a long, long time, just ask our livers! During that time we have seen an explosion of craft beers in the past few years but lately we are seeing incredible growth in the craft distillery sector which is now outpacing craft brewery.  No longer are Vodka choices limited to Smirnoff, your Whiskey a Jim or Jack or if you want a good gin is Bombay Sapphire your only choice.  Given the boom in craft distilling, we now have options when it comes to selecting our liquor.  Since 2004 House Spirits Distillery has been at the forefront of this growth and has been making tremendous strides in changing America's perception on how liquor should be distilled.  They were kind enough to send over some samples of Aviation American Gin for our tasters to get their beaks wet.  After the first sip, the reaction was unanimous: WOW!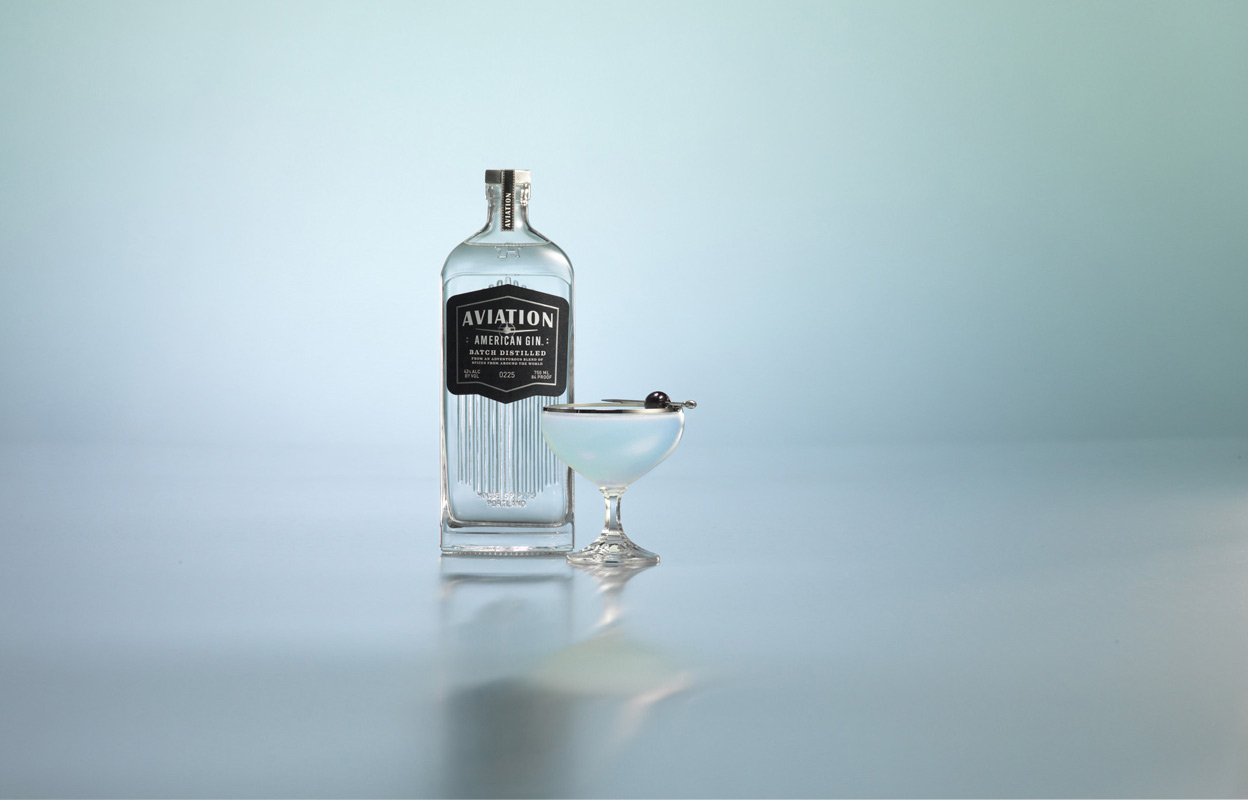 What you need to know: Aviation American Gin is painstakingly handcrafted by master distillers Christian Krogstad and Andrew Tice who are determined to produce the best possible gin.  Using only the purest 100% non-GMO neutral grained spirit that is blended with precisely measured botanicals from Oregon Spice Company.  The ingredients are added to a specially made cloth sack that is placed in a large steel container of a neutral grain spirit.  After a long soak the infused spirit is pumped into a 400 gallon stainless steel still where it is steamed to 173 degrees farenheight, which is the point where the gin evaporates and comes apart from all the other fluids.  As the first fluid leaves the still, know as the "heads", it is carefully removed.  This is called the "heart of the spirit" which is the only part that Aviation allows to hit your lips.  Once they have captured the good stuff they add absolutely pure water to bring Aviation to a full-flavored and very drinkable 84 proof.  the gin then takes a siesta for a few days to allow the flavors to fully develop.  After the maturation of the flavors, the gin heads to the on-site bottling center where it becomes ready for shipment.
Now that you know what goes into this hand crafted gin  how about we get down to the facts and learn what we discovered from out tasting session!
Aviation Gin Review Breakdown
Proof: 84 (42% ABV)
Age: Unaged
Appearance: Crystal clear
Flavors: Lavender, Cardamom, Indian Sarsaparilla, Juniper
Taste: A (Excellent)
Finish: A+ (Amazing)
Buzz Factor: B+ (Very Good)
Price: $26.99 USD (750ml.)
Overall: We give Aviation American Gin an A (Highly Recommended).  This is one of the few gins we were happy to pour over ice and enjoy.  The rich flavors of the botanicals really make this gin unique and flavorful.  Gins are typically used to make a delicious cocktail that is designed to enhance the drink but yet not let the gin flavor standout.  The Aviation American Gin flavor stands out and it stands out well.  If you do choose to mix a drink with it, give the Aviation Cocktail a try, you won't be disappointed
MIX IT UP… "The Aviation Cocktail" 
Ingredients: 1.5 oz Aviation Gin, 1 tsp crème de violette, 1/2 oz maraschino liqueur, 1/4 oz simple syrup, 3/4 oz freshly pressed lemon juice.
Directions: In a pint glass, add spirits and mixers, fill with ice, shake well, strain into a chill cocktail glass and garnish with a cherry on a pick.  Finally- Enjoy!