I recently had the opportunity to try out the Men's X-Scape Snkout GTX Low shoes from Deckers X LAB, and I must say, I was thoroughly impressed. These shoes not only offer a stylish design but also provide exceptional performance and comfort.
Key Features:
Anatomic, gender specific medium width
Durable bio-based knit upper
GORE-TEX fabric
Matryx® hydrophobic monofilament mid-foot panel
Super responsive ETPEE insole with poron pad heel crash pad
Xponent Midsole featuring multilayer upcycled EVA Foam
Refined squaretail rear and Meta-Rocker geometry
Xponent HD midsole: high-rebound lightweight HX-Impulse
Design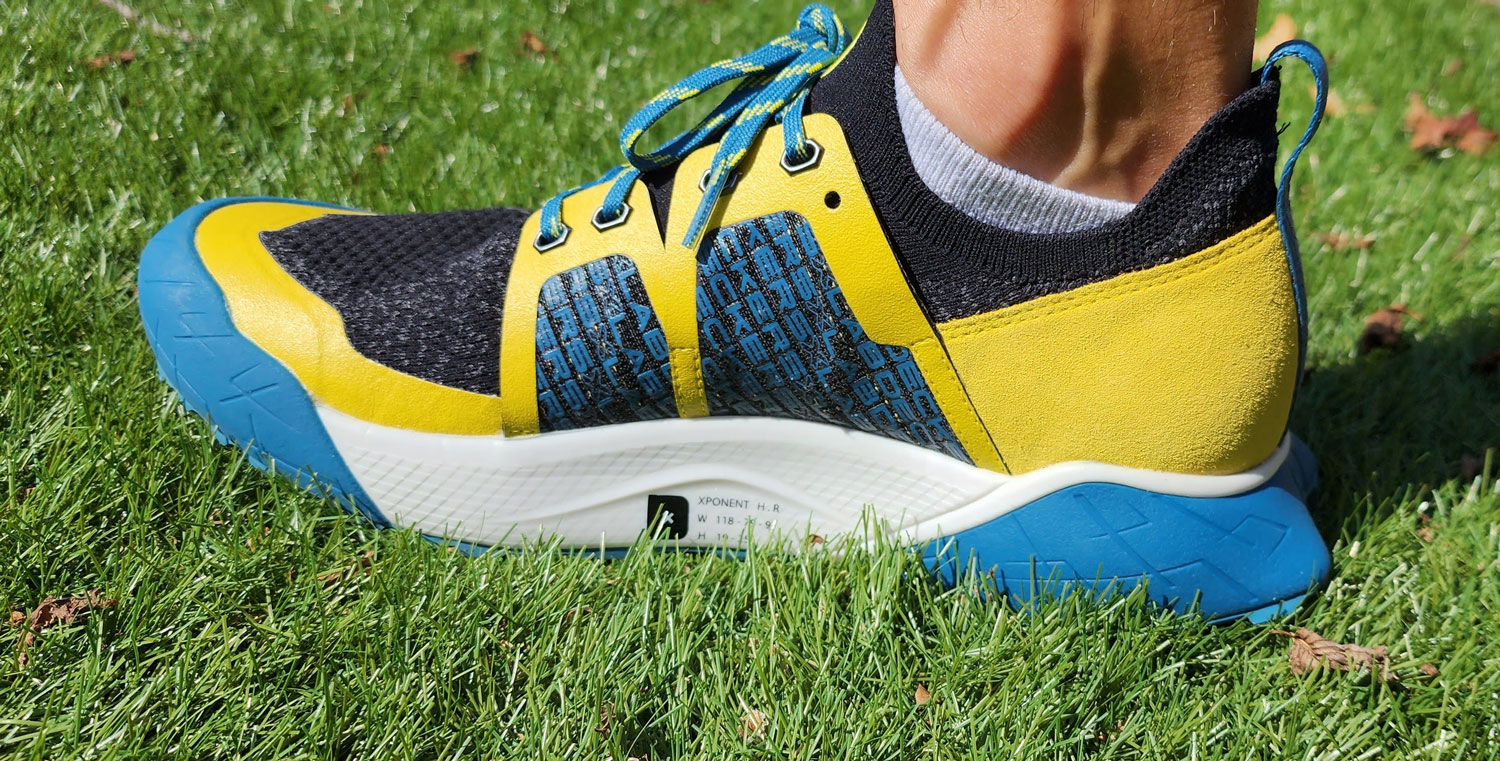 First and foremost, the design of these shoes is eye-catching. The combination of blue and yellow creates a vibrant and energetic look that is sure to turn heads. Whether you're wearing them for outdoor adventures or casually around town, these shoes are bound to make a statement. The thin laces, lightweight crown, mesh lining, and stretch collar makes to top part comfortable and light. While the thick rubber bottom gives this shoe it's durability and function (more on that below).
Performance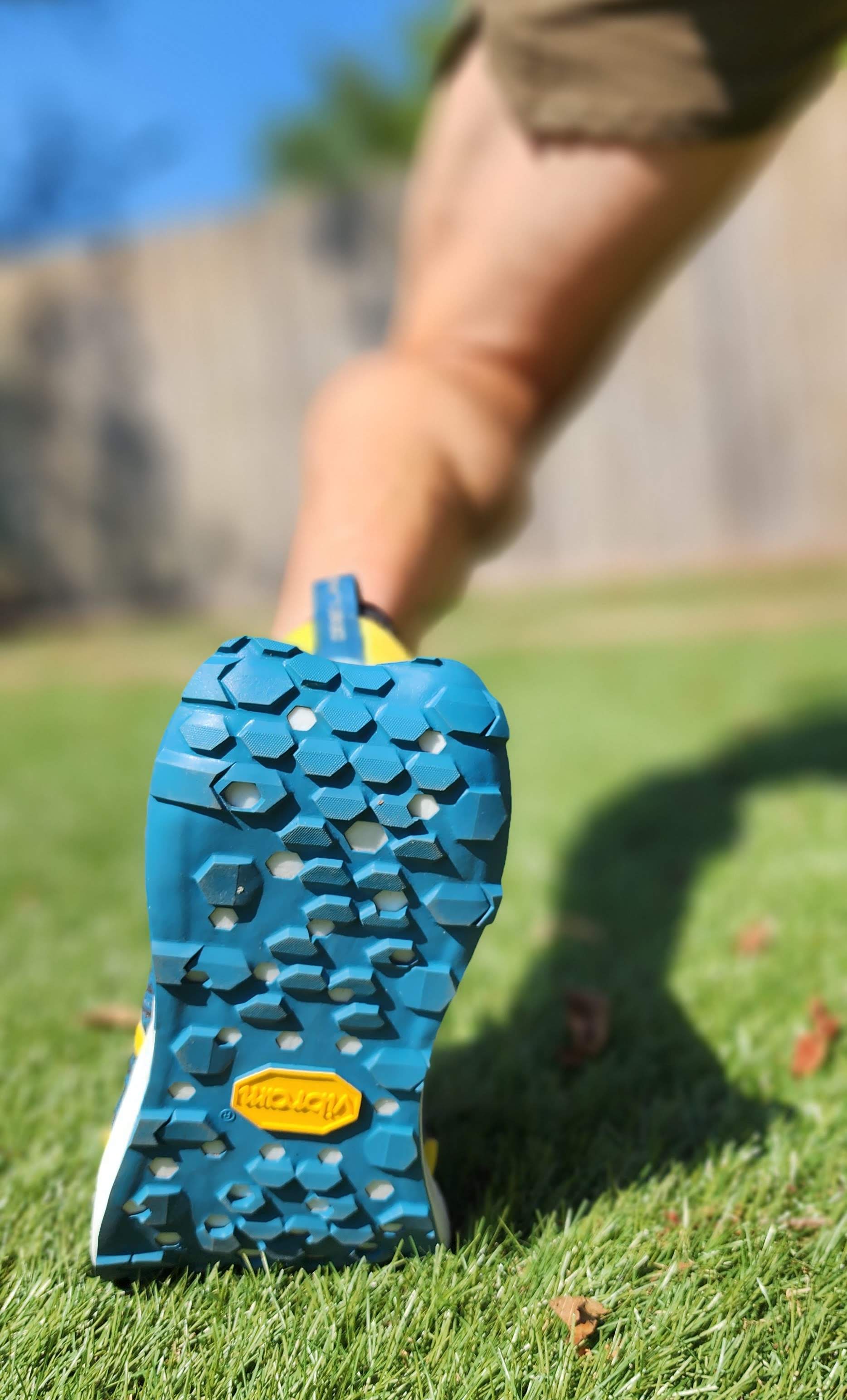 In terms of performance, the X-Scape Snkout GTX Low delivers in every aspect. The inclusion of Gore-Tex technology ensures that your feet stay dry even in wet conditions. I tested them out during a rainy hike, and my feet remained completely dry throughout the entire excursion. The shoes also feature a sturdy rubber outsole with excellent traction, providing stability and grip on various surfaces. I felt confident and secure with every step I took.
Comfort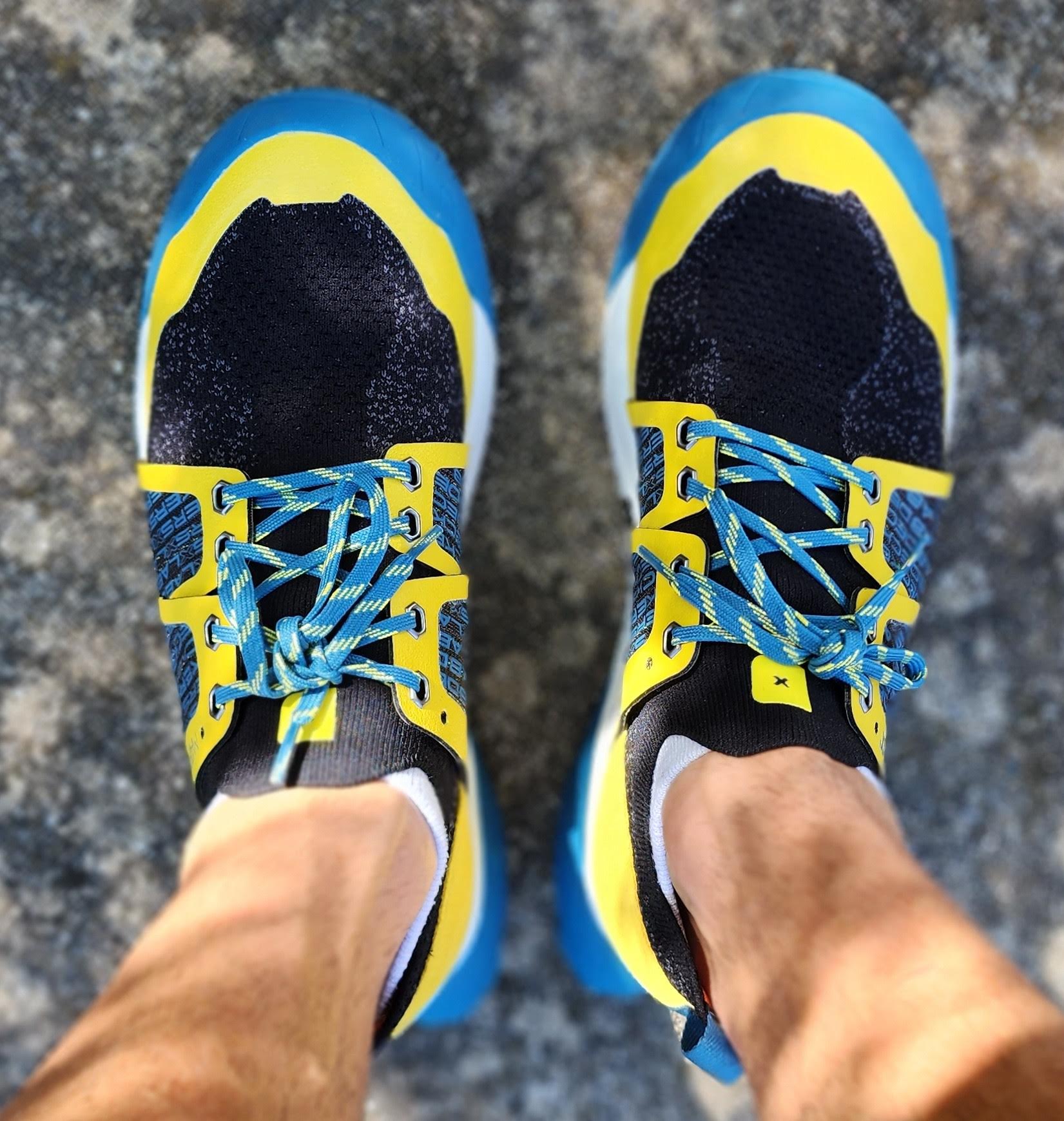 Comfort is a crucial factor when it comes to footwear, and these shoes excel in that department as well. The X-Scape Snkout GTX Low incorporates a cushioned midsole that offers excellent support and impact absorption. I wore them for extended periods, and my feet felt comfortable and fatigue-free. The shoes also feature a breathable upper that allows air circulation, keeping my feet cool and preventing excessive sweating. The one area that I think still needs improvement is near the top. The upper lining needed some break in time as it was a little stiff out of the box.
Durability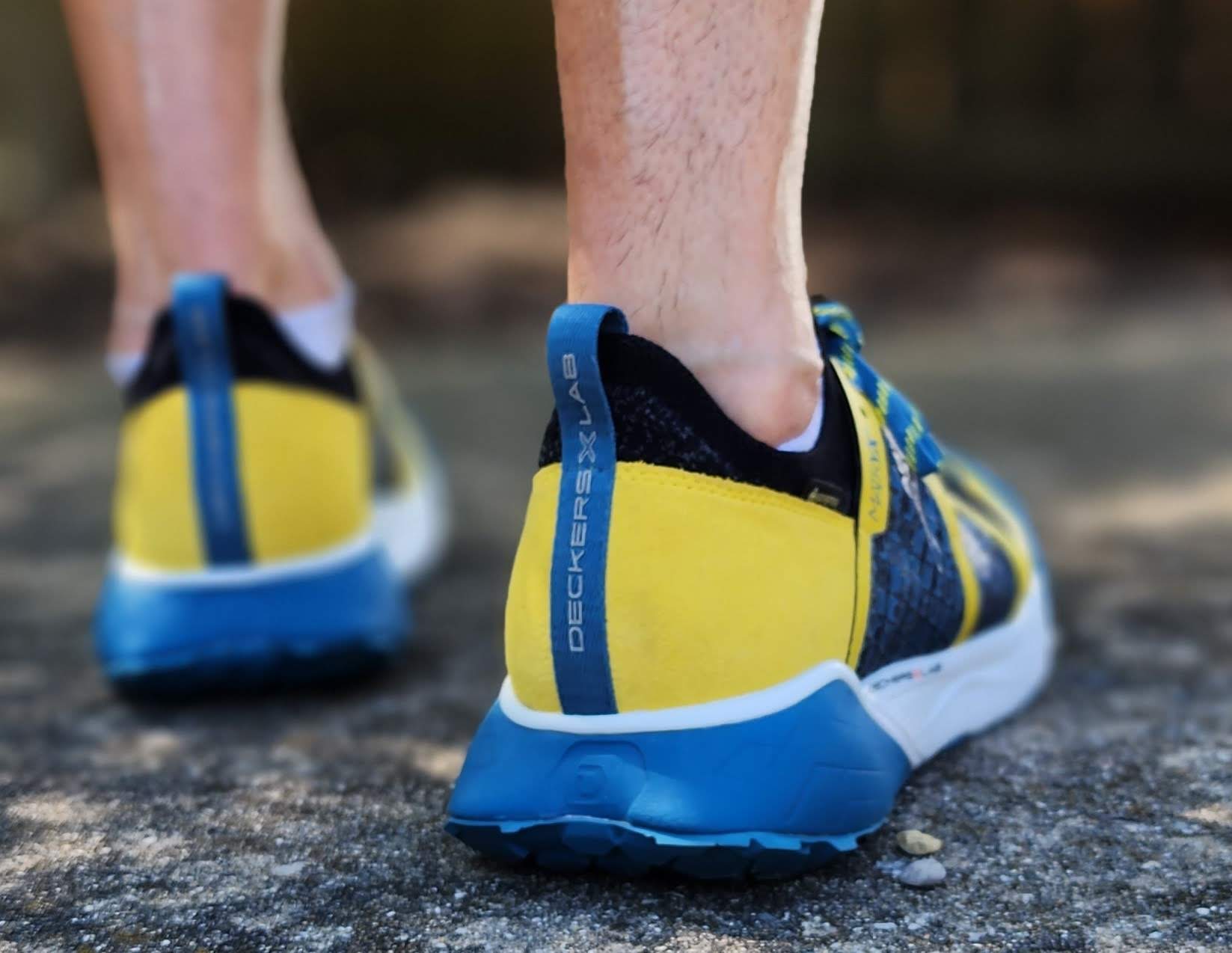 Durability is another standout feature of these shoes. The materials used in their construction feel robust and capable of withstanding rough terrain and regular use. The reinforced toe and heel areas provide added protection against accidental bumps and impacts. After several weeks of use, the shoes still look and perform like new, which speaks to their longevity.
One minor downside I noticed was that the sizing seemed to run slightly small. I would recommend ordering half a size up to ensure a perfect fit, especially if you have wider feet. However, this issue can be easily resolved by consulting the size chart provided by Deckers X LAB.
Value
In conclusion, the Men's X-Scape Snkout GTX Low in Blue/Yellow is an outstanding choice for individuals seeking a blend of style, performance, and comfort in their footwear. Whether you're an outdoor enthusiast or simply looking for a reliable and fashionable everyday shoe, these sneakers deliver on all fronts. With their excellent traction, and durability, they are a reliable companion for any adventure. I highly recommend giving them a try.
Buy Now: $180.00 or to learn more, check out: www.deckersxlab.com
X-Scape Snkout GTX Shoe
The Men's X-Scape Snkout GTX Low is an outstanding choice for individuals seeking a blend of style, performance, and comfort in their footwear.
The Good
Excellent Comfort
Great Performance
Versatile for many activities