Fitness peeps and Gamers rejoice! There is a new toy in town that aims to strengthen and define your core by combining a fluid plank platform (that seriously targets the core) and fun interactive mobile games. I know what you're thinking… "another ab gimmick?" I know, I know… That's kind of what I thought at first too. We all know doing sit ups can be a real pain. Especially if you are just getting into strength training. I'll admit, I've been into fitness most of my life. The struggle now is that instead of training for a sport, I'm now just training to stay in good physical shape. So instead of just pushing myself to be ready for the next game, I'm pushing myself to stay consistent and workout so I can simply enjoy more things this life has to offer. So there's a constant challenge to make exercise exciting and enjoyable versus it being a forced effort for short term results. Insert Stealth Body Fitness and their answer to the boring sit-up routines out there. They created a padded, fluid plank platform and combined it with a few mobile games that help immerse you in a true interactive workout. I'm always trying to find new and exciting ways to make exercise fun and increase muscle confusion for better results. So when I first saw the Core Trainer, I was all in!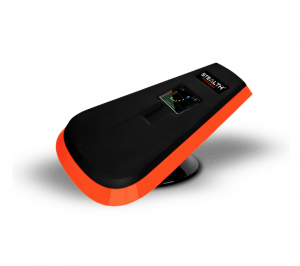 Key Features:
360 Degree Dynamic Motion
Patented Fluidity Sphere
Fits any size smart phone
Includes 2 free stealth games
Deluxe planking platform
Full platform padding
Supports up to 250 lbs
90-Day limited warranty
Stealth Core Trainer Review Breakdown
Design: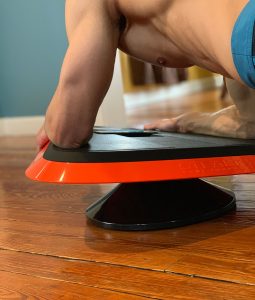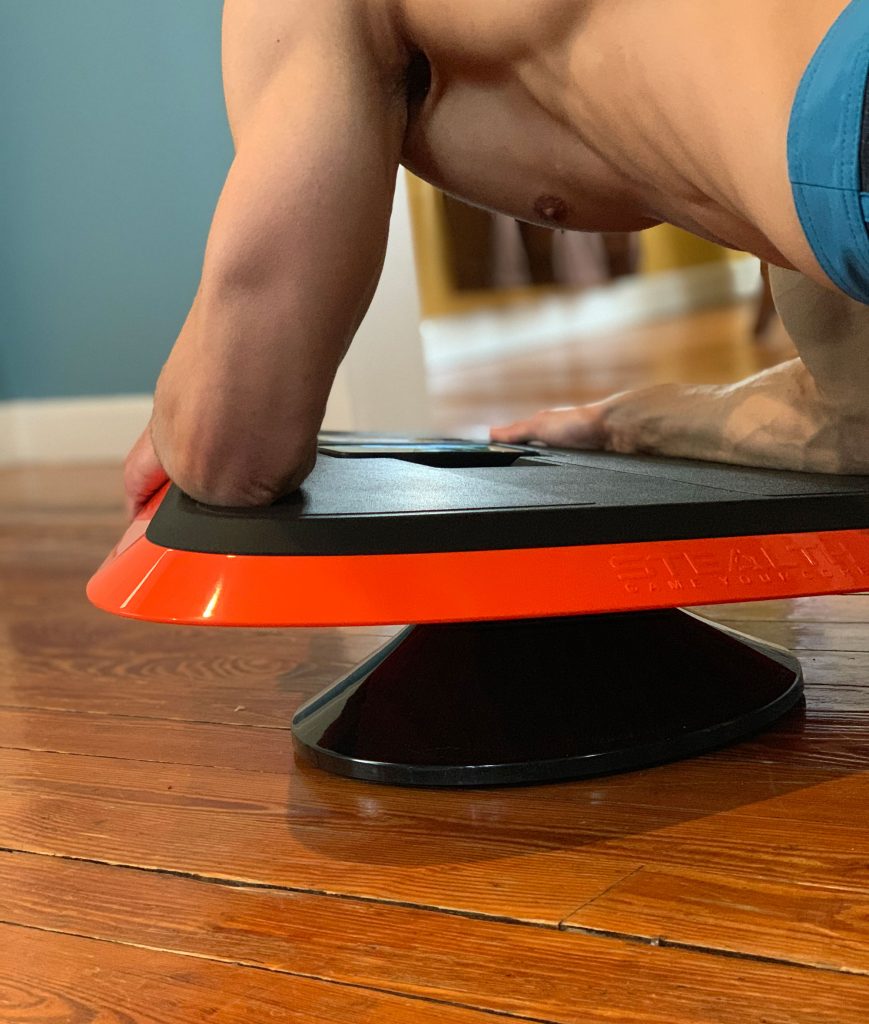 The design is basic, but very practical. Stealth created a comfortable polyurethane support pad on top of a tapered design platform that is supported by a durable ABS Polymer Base with a 360 degree fluidity sphere. It has a 2-way positioning insert that allows you to place your phone in portrait or landscape mode. The wide/tapered edge is great for support while trying to get into a good planking position. The fluid sphere goes unnoticed (as it should) during the numerous amounts of random motion you'll plank into. It's lightweight enough to easily stow away or take out whenever you are ready to get your plank on. And it's cool enough to look at if you decide to leave it out as a conversation piece when your friends are over. And trust me, you'll find yourself in a planking competition with them in no time.
App:
So far there are two apps you can download to your mobile device that go with the Stealth Core Trainer platform. The "Stealth Body Fitness" App, which is the main app where you can login with facebook or create a stealth login to track your progress, start a multi player game, or simply go straight into the core games where you can choose between a "Countdown Workout" or an "Endurance Workout". This App consists of multiple mini games that cycle through as you try to finish your routine. These mini games are all "shooter" games where you destroy a sequence of planets for some interstellar fun. Then there's the "Stealth Speed Gliding" App, where you guessed it… you can speed glide through a cool terrain, avoid birds and trees, and aim for the speed rings that'll increase your flight speed. The best part about these games is that they are fun enough to keep your mind occupied just long enough to move further than you would if you were to simply plank and stare at a stopwatch.


Routine:
Stealth App will shoot you notifications if it notices you haven't used it in a day or two. Unlike an annoying trainer, the notification actually put a smile on my face as I looked forward to hopping back on the core trainer and seeing if I could go even further this time. By default, if you choose the "Countdown Workout" game, it starts you off at 3 minute's. You can choose to change this and even add a specific amount of time to increase the countdown each time you play to increase the intensity and improve your gains.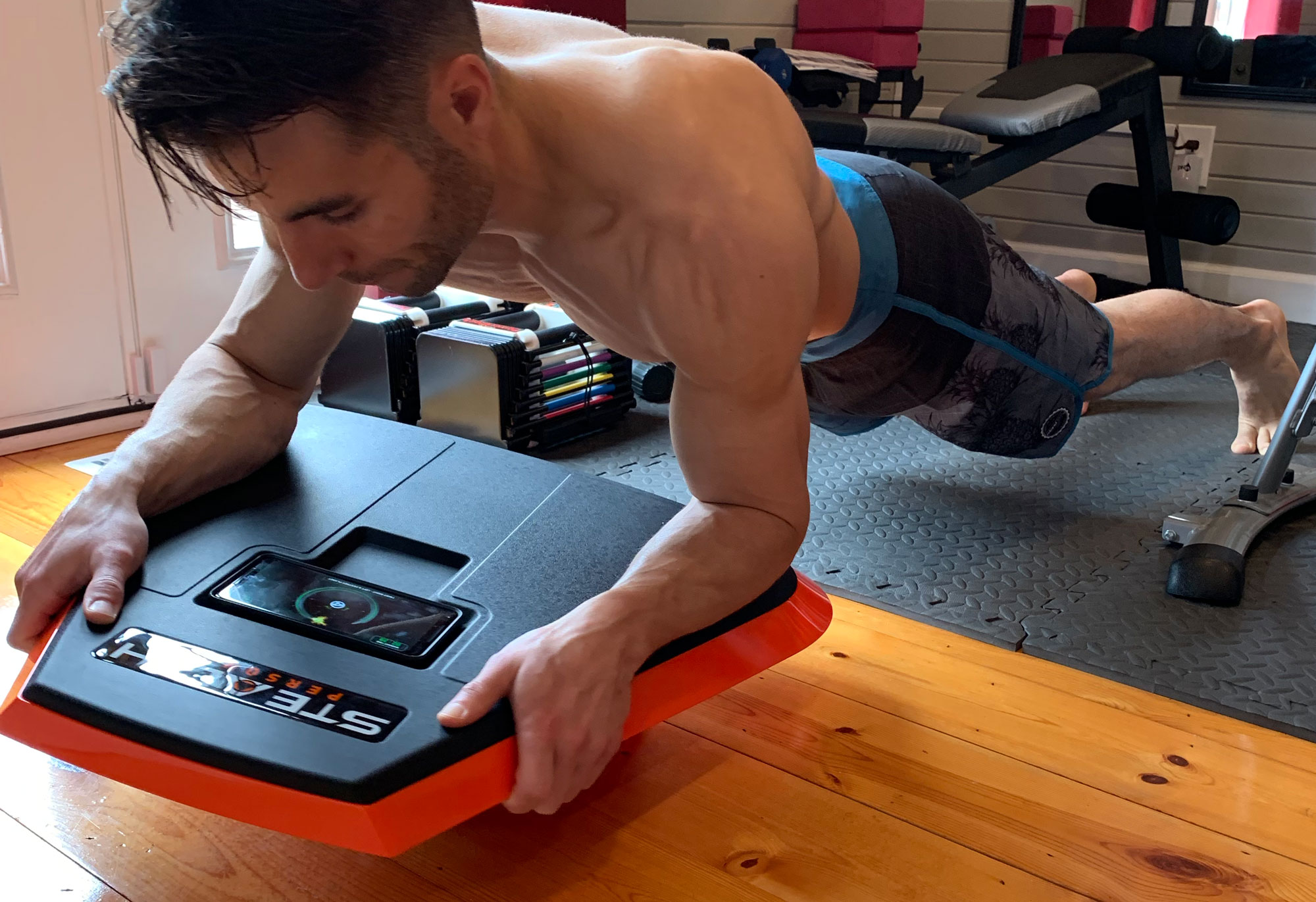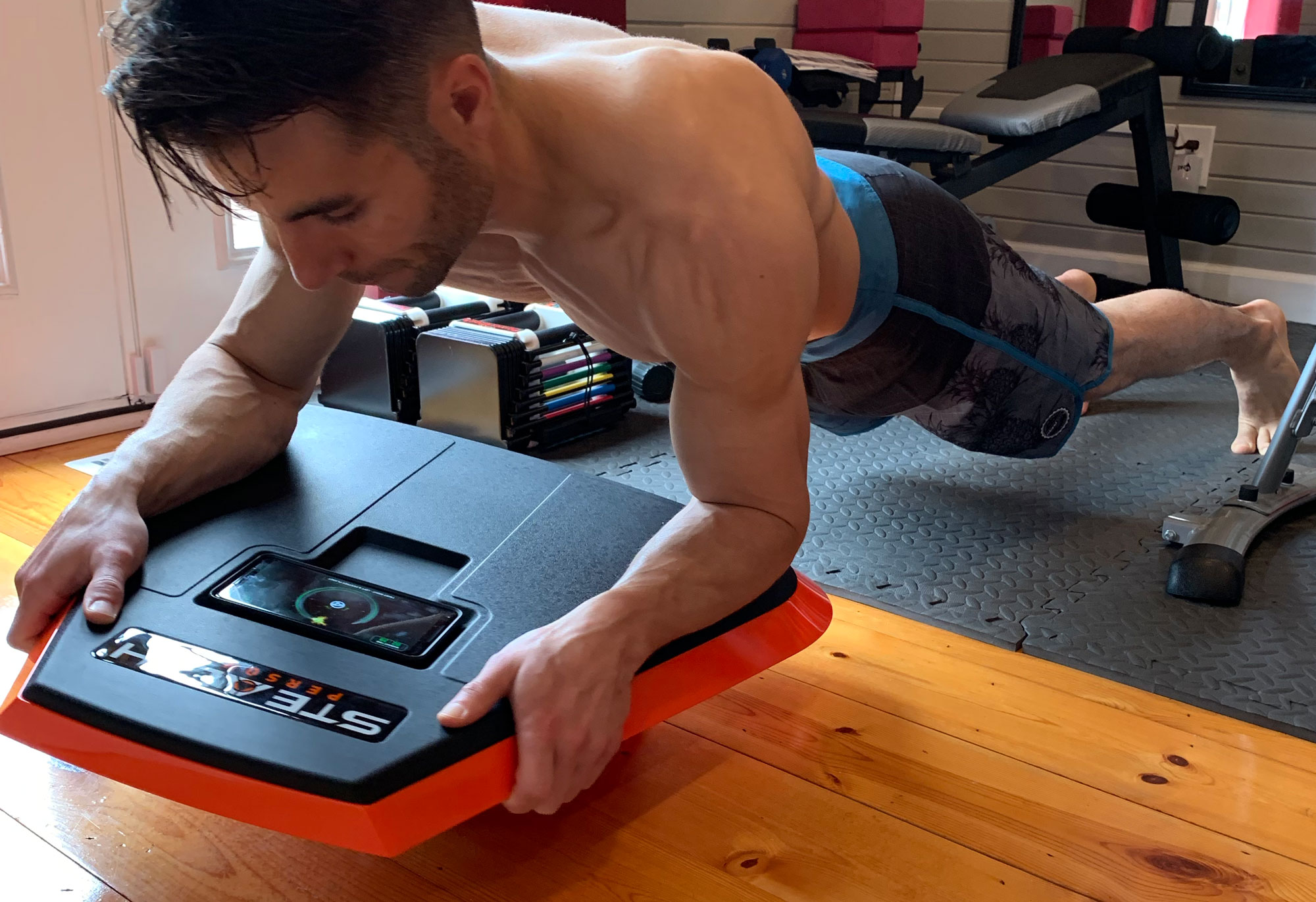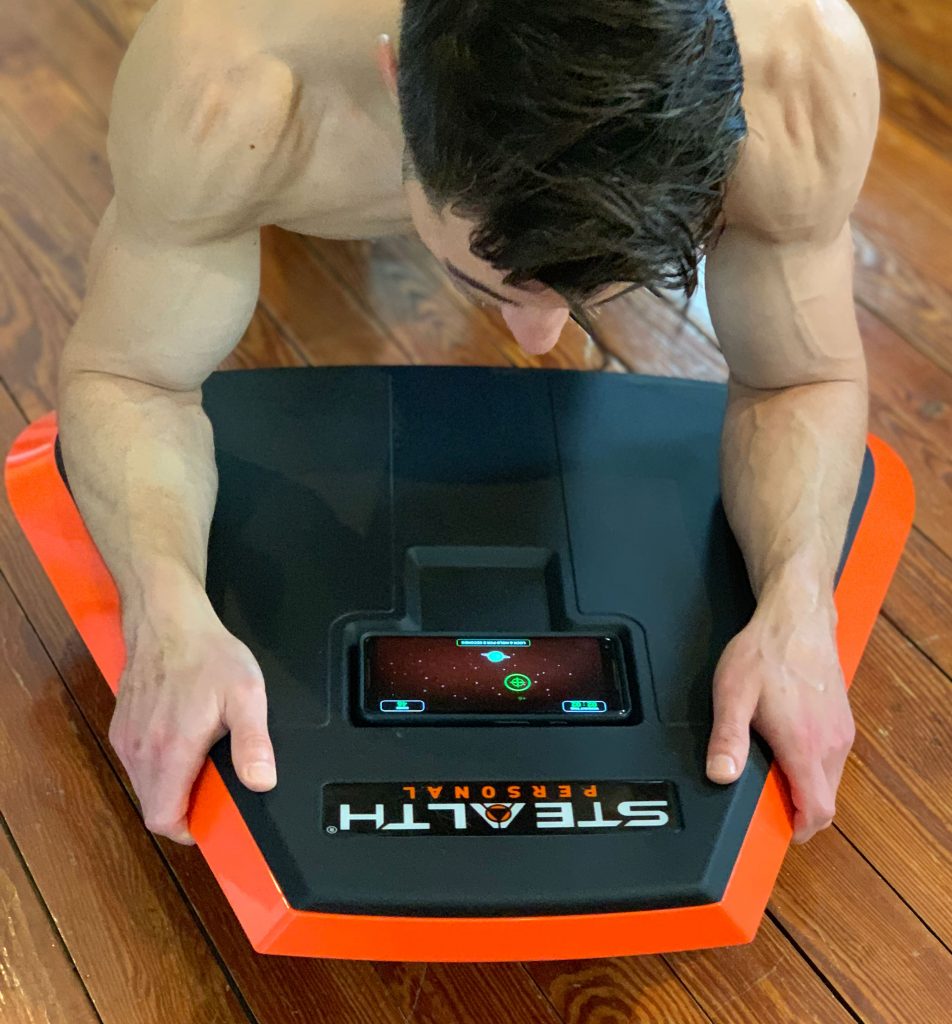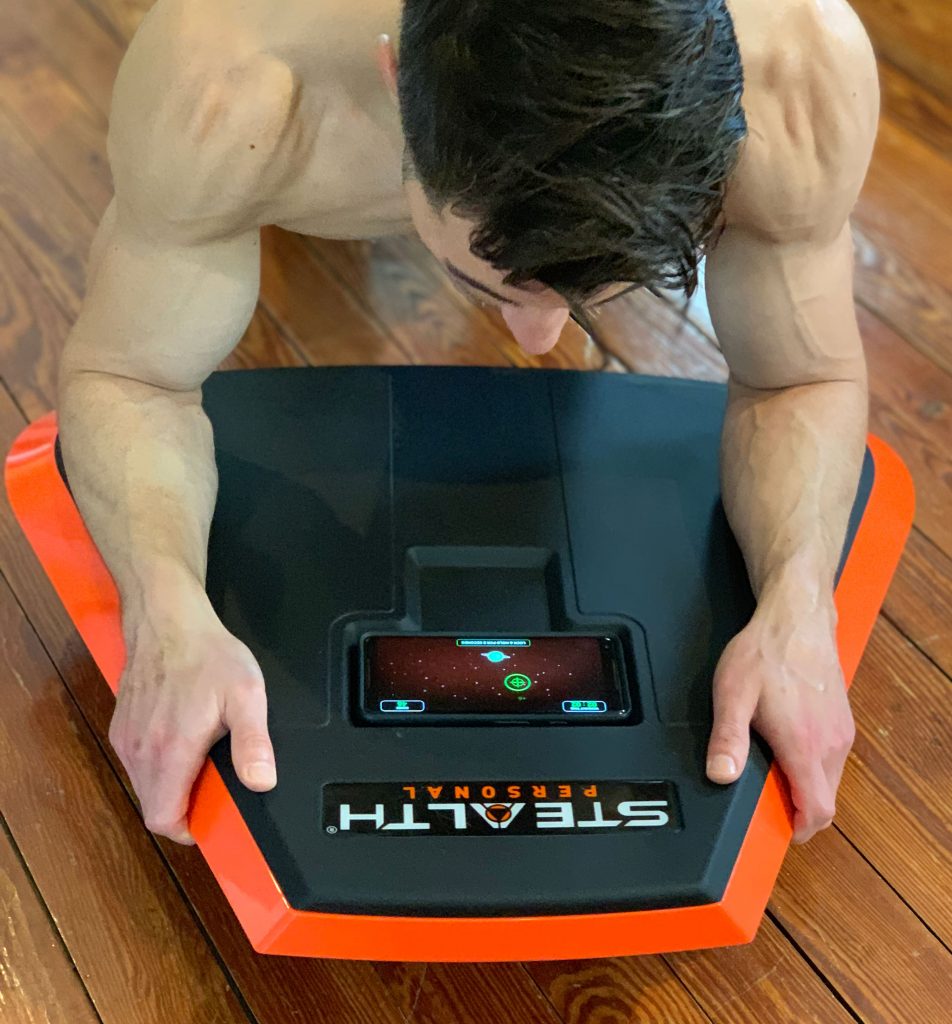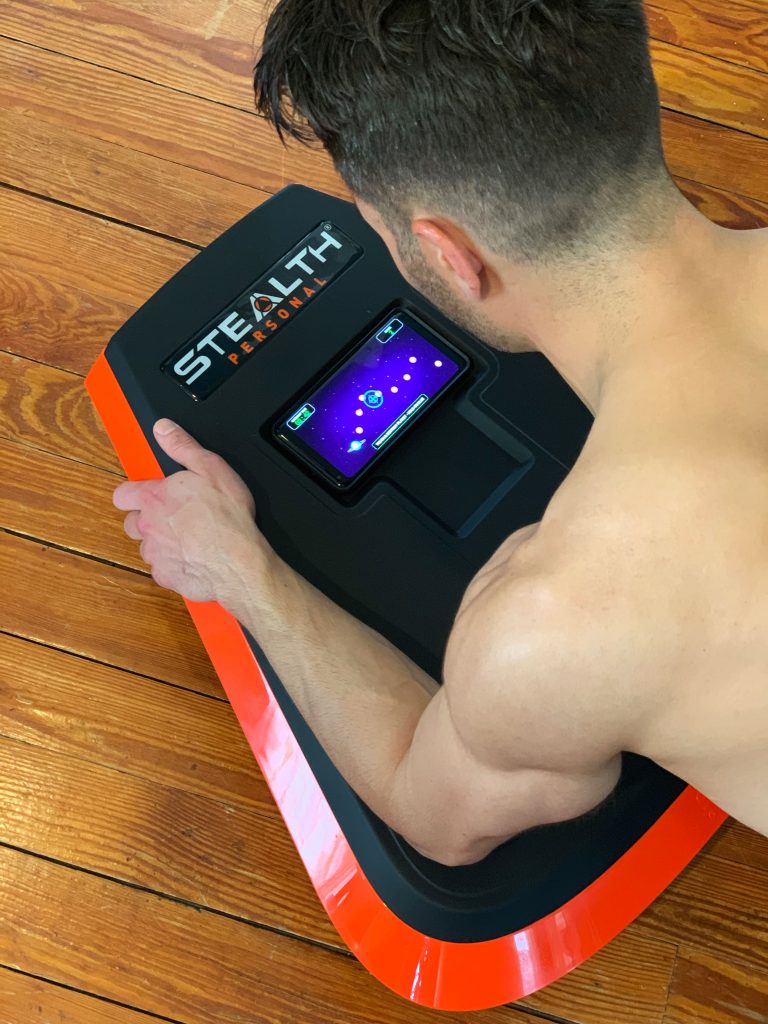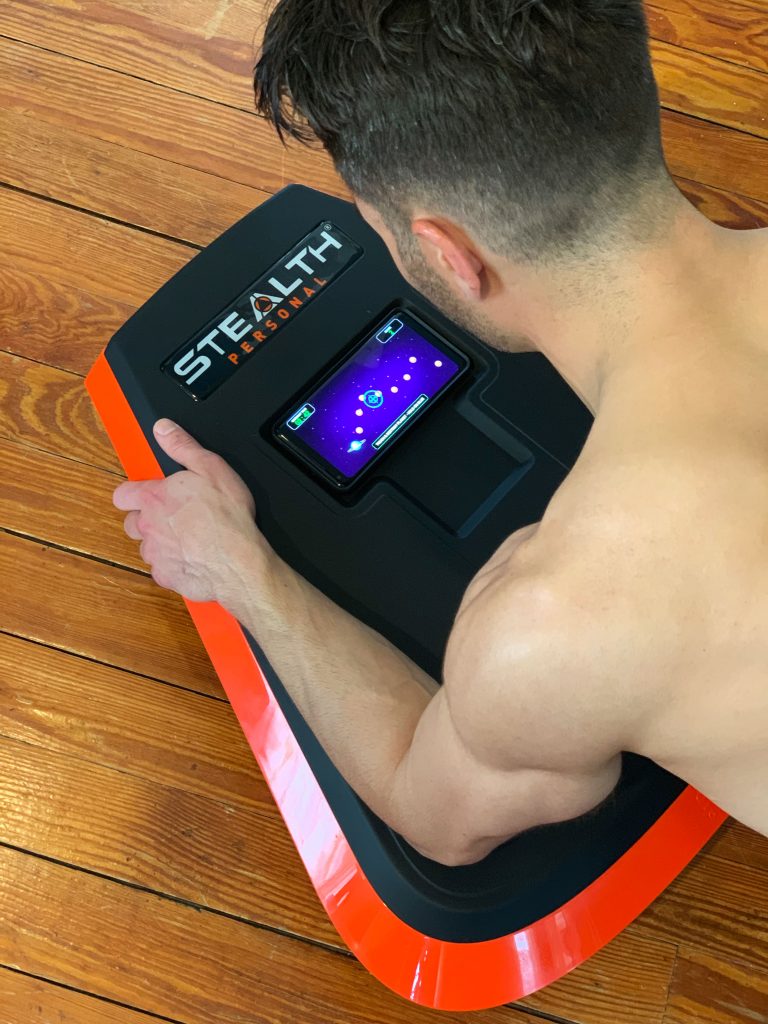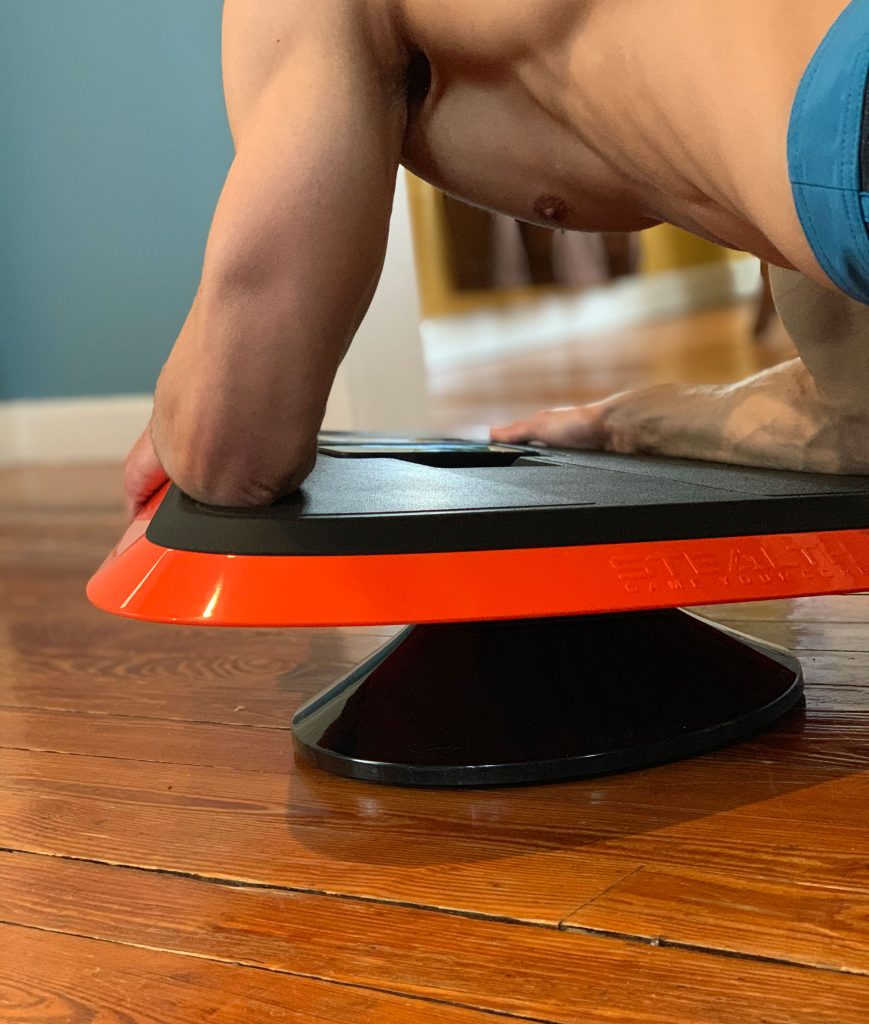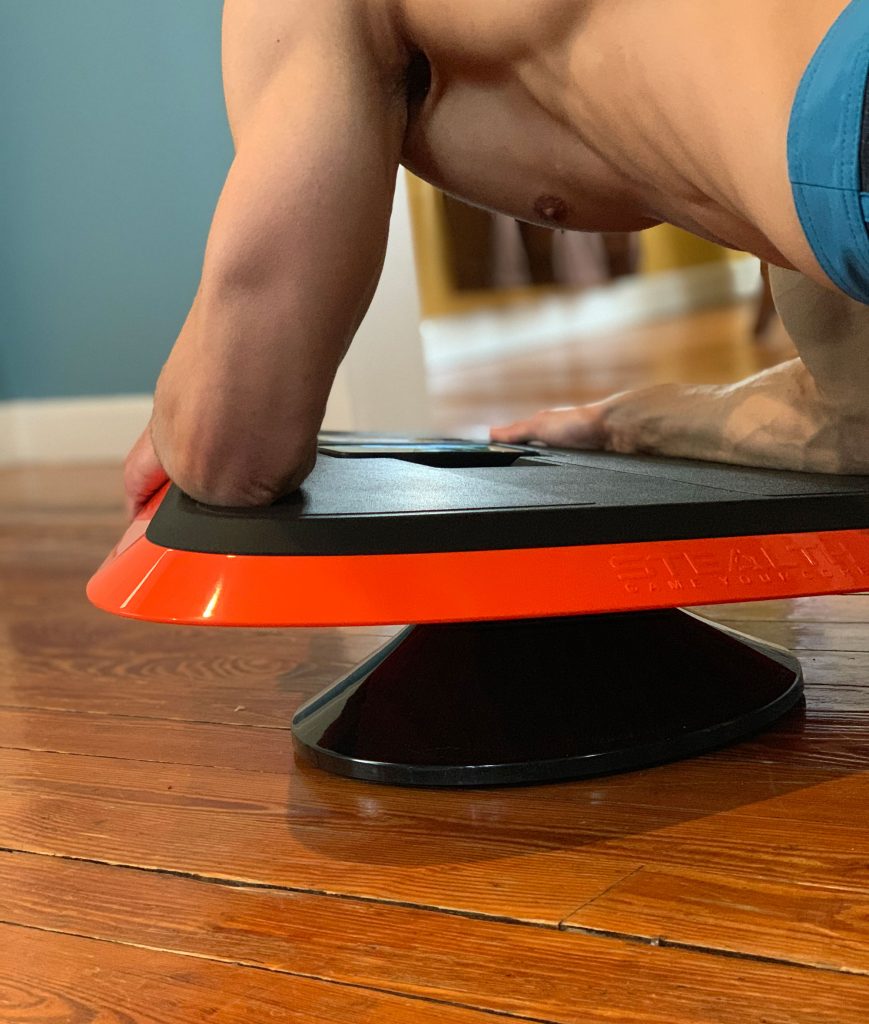 Results:

Since I started training on the Core Trainer 4 weeks ago, I've noticed an increase in core strength, which has directly improved my overall balance. As much as this thing targets your core, it also helps improve strength in your lower back, arms, shoulders, and glutes. It has also improved my stamina and posture when powering through my pushup routines. I have noticed an obvious improvement in striated muscle along my external obliques and lower abdomen.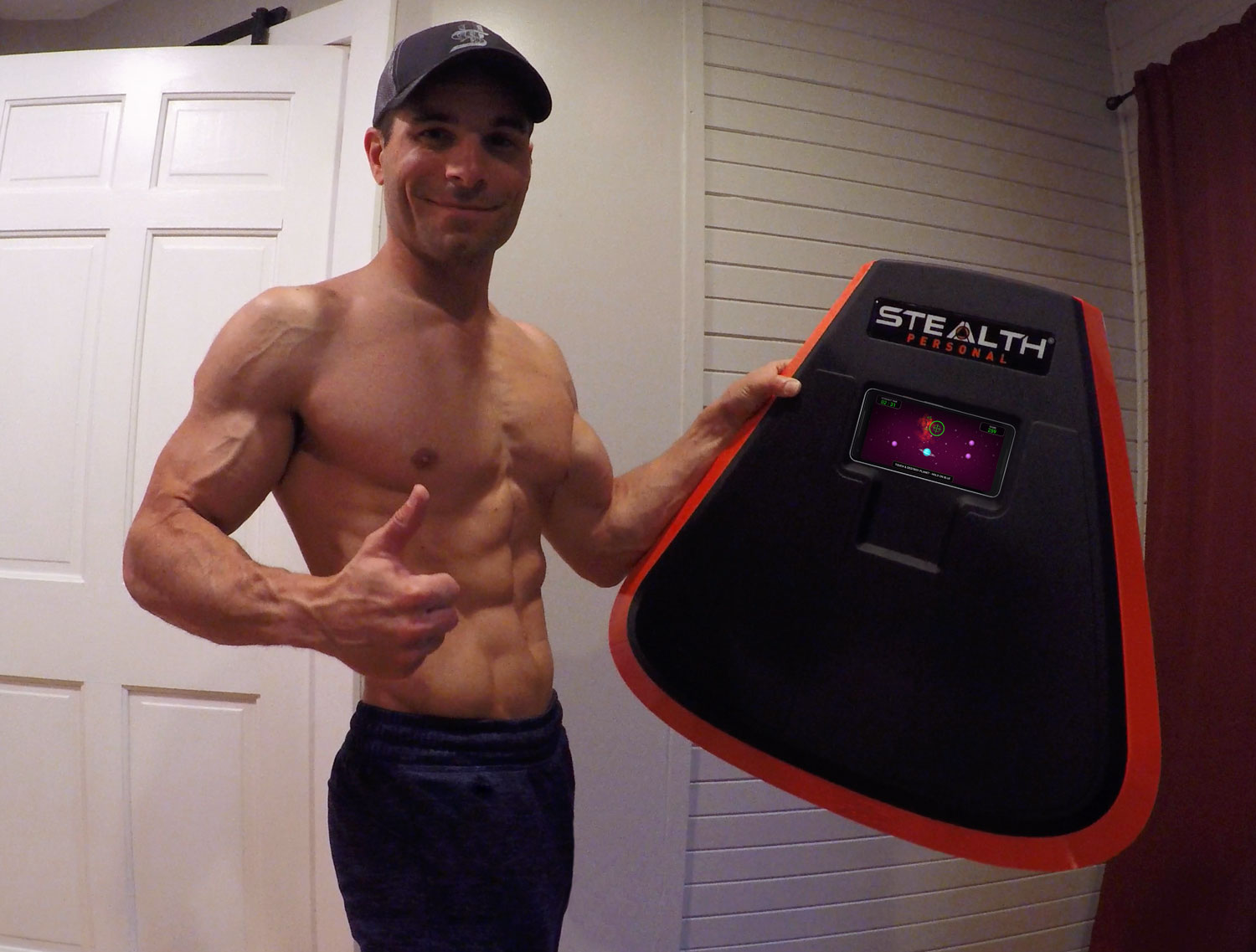 Value:
So is this just another exercise gimmick? In my opinion, no. I see it as another tool in my training toolset. You have to mix it up to avoid burnout, boredom, and create muscle confusion for better results. The Stealth Core Trainer is just that tool to help take your abdominal training to the next level. So if you're looking for a fun alternative to your boring planking routine, or as an additional exercise to add to your existing routine, I highly recommend picking up a Stealth Core Trainer to help etch out that washboard stomach you've been working towards.
Buy Now: $199 or to learn more, check out: Stealthbodyfitness.com
Stealth Core Trainer - Fitness Review
The Stealth Core Trainer is another great tool to add to your abdominal training routine. Fun, engaging, and noticeable results when sticking with it! Whether you are a Fitness Buff or a Gamer that's looking to take things to the next level, the Stealth Core Trainer is worth trying out.
The Good
Easy to get started
Apps/Games are fun and engaging
Light and fluid design
The Not So Good
Just 2 games right now (hopefully more coming soon)