As an avid boating enthusiast, I recently had the pleasure of spending a day on the Mastercraft NXT22, and I must say it was an unforgettable experience. This boat exudes quality, performance, and versatility like no other, making it the perfect choice for both watersports enthusiasts and leisure cruisers alike.
Key Features:
Boat Length: 22′ / 6.7M
Beam: 99″ / 2.48M
Boat Weight: 4,300lbs / 1,950Kg
Draft: 28″ / .71M
Boat Height: 112″ / 2.89M
Hull: Vector Drive
Fuel Capacity: 49 Gal
Storage: 88 Cu Ft. / 2.49 Cu M
Seating: 14 People
Capacity: 2,312 lbs / 1,048Kg
Design and Build

The Mastercraft NXT22 boasts a sleek and modern design, with attention to detail evident in every aspect. The high-quality materials and craftsmanship are evident from the moment you step aboard. The boat's spacious layout comfortably accommodates up to 14 passengers, making it ideal for family outings or trips with friends. The clamping board racks each hold 2 boards (4 total for both sides), plus 2 more in the sleeve of the bimini top. The racks and the entire canopy can be adjusted with a simple lever. No more screw handles that could possibly get lost in the waters. This boat is equipped with a front, center, and 2 back tanks with 2 additional water bladders that fill up and drain in about 12 minutes.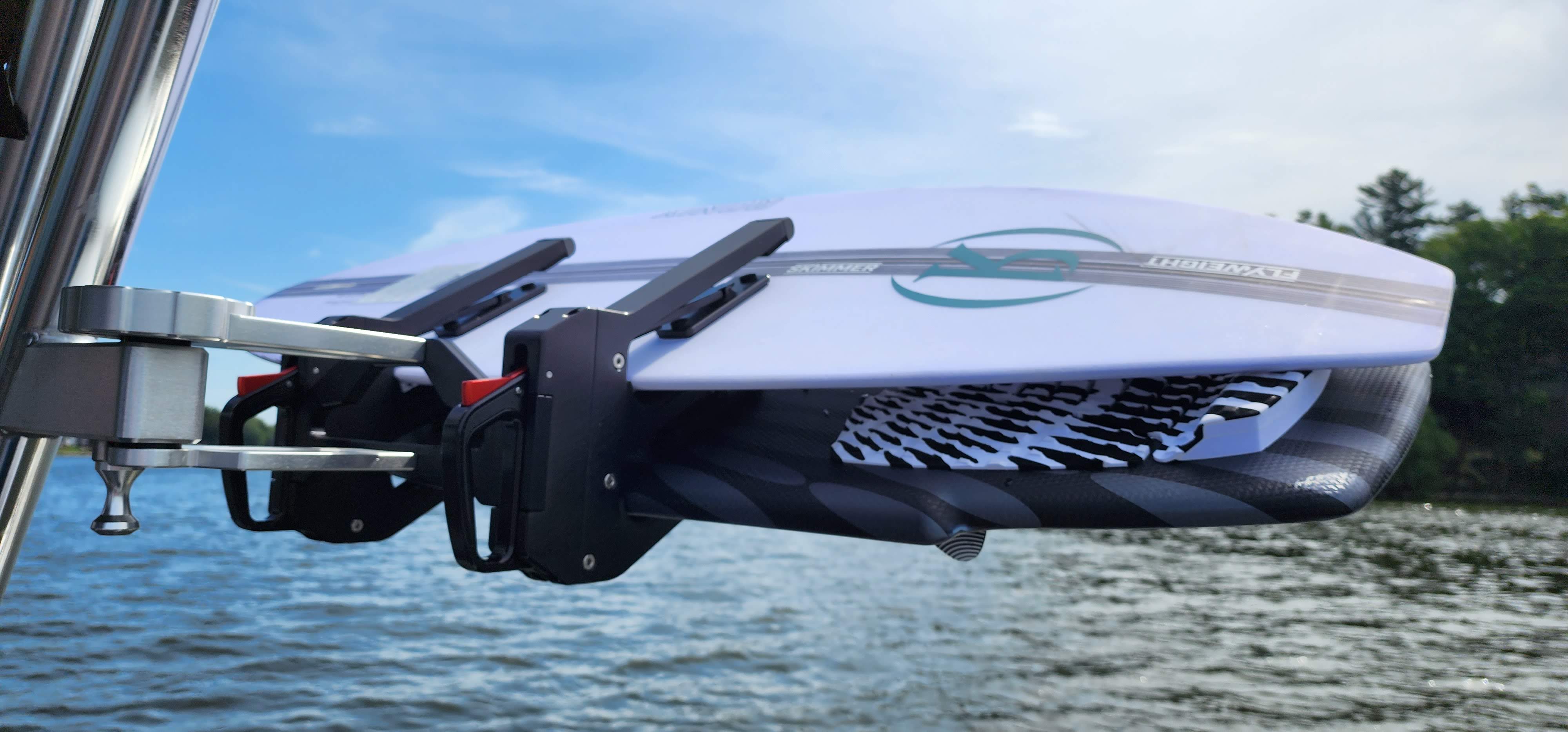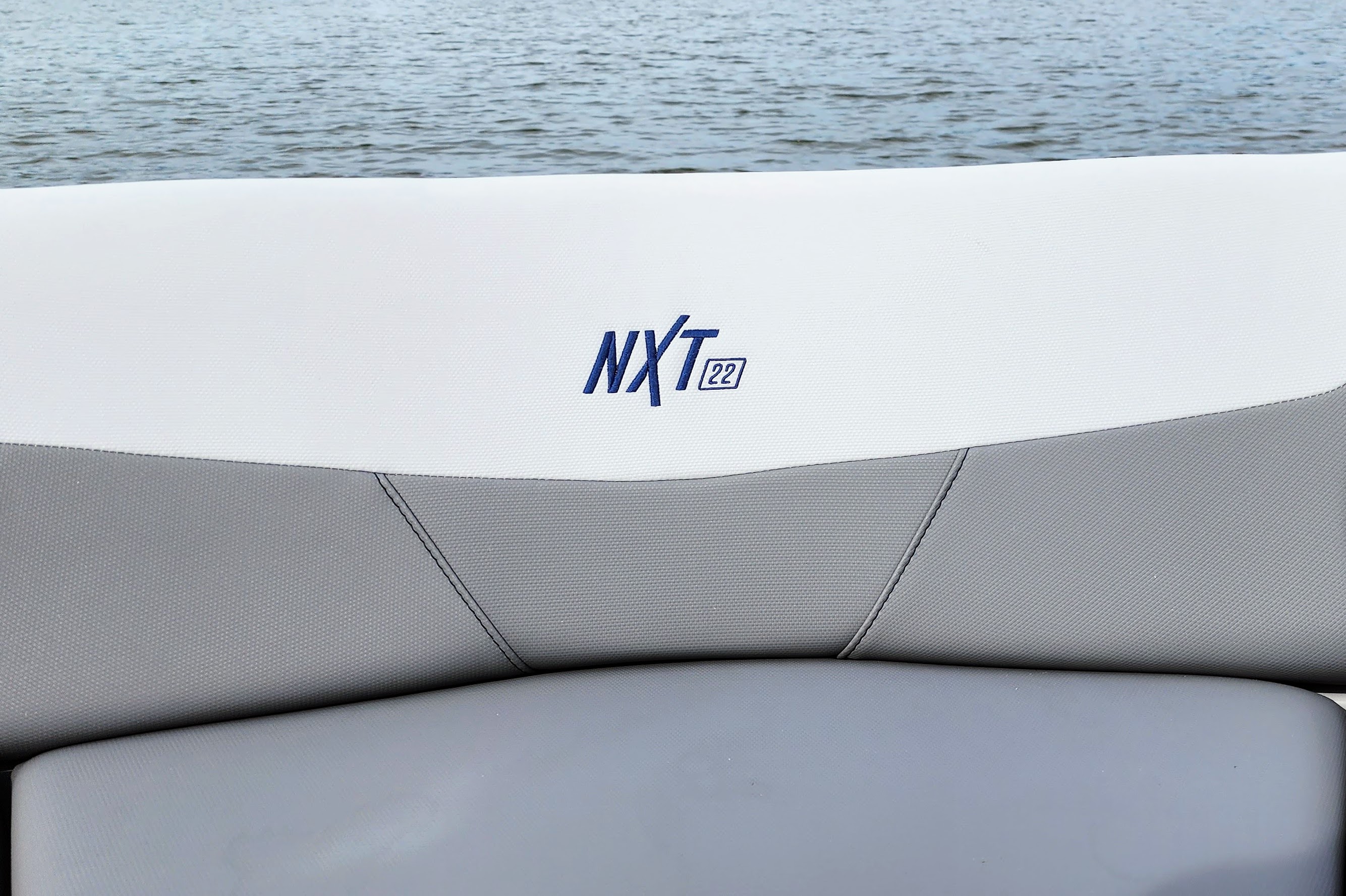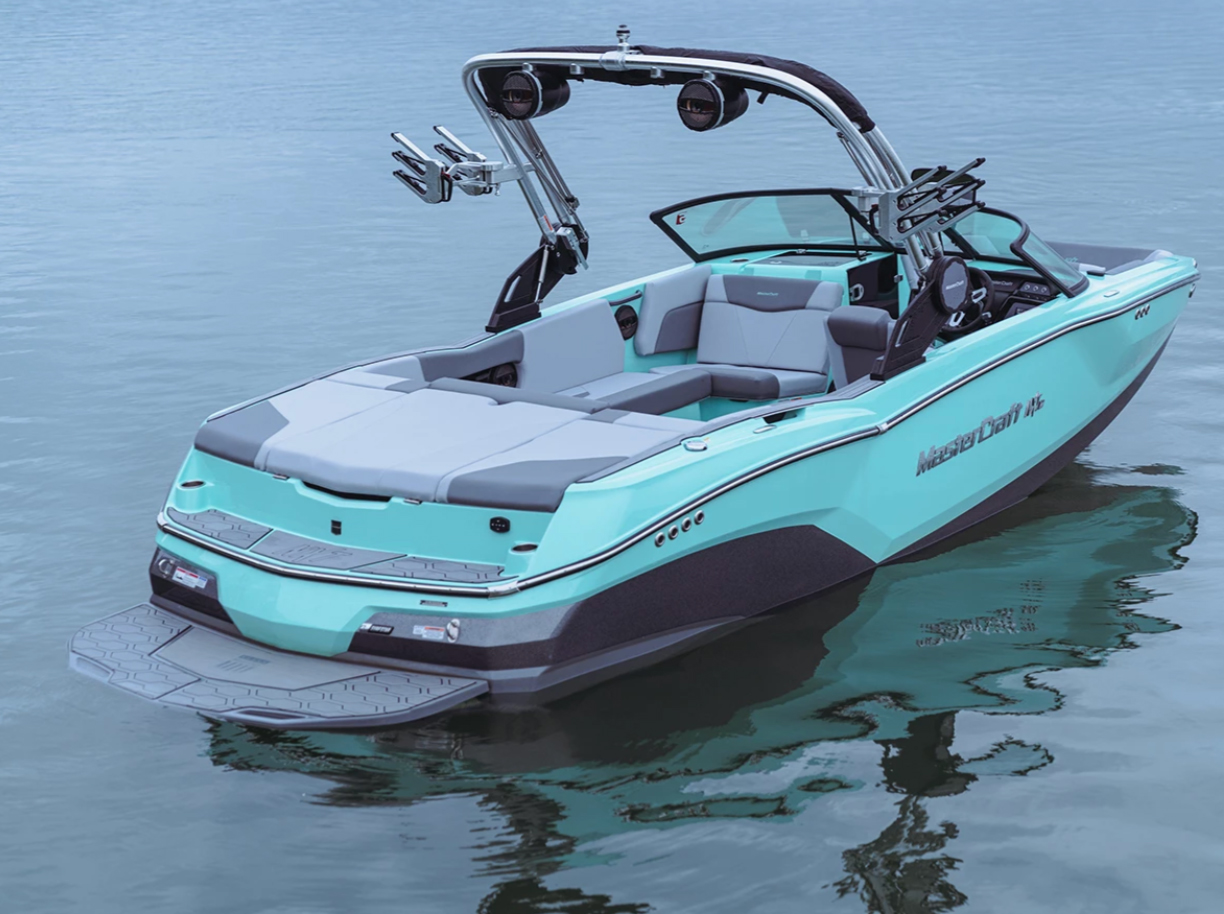 Performance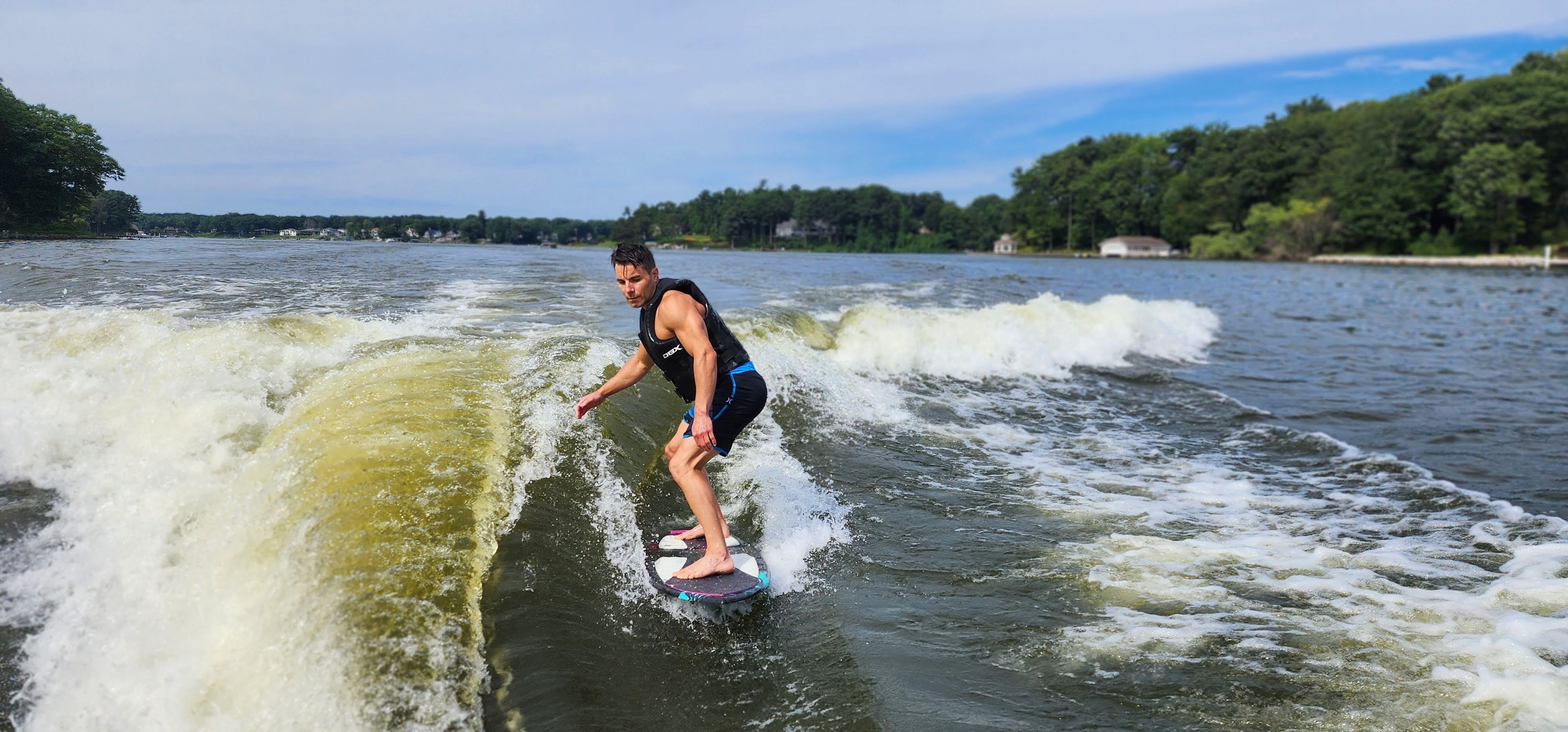 The NXT22's performance on the water is truly exceptional. Equipped with a powerful Ilmor 6.0L MPI VD 1.75 engine, this boat effortlessly glides across the water, providing a smooth and stable ride. Whether you're wakeboarding, wakesurfing, skiing, or tubing, the NXT22 delivers thrilling and consistent performance. The boat's advanced hull design also contributes to its outstanding wake characteristics, ensuring a fantastic experience for both beginners and seasoned riders.
Comfort and Amenities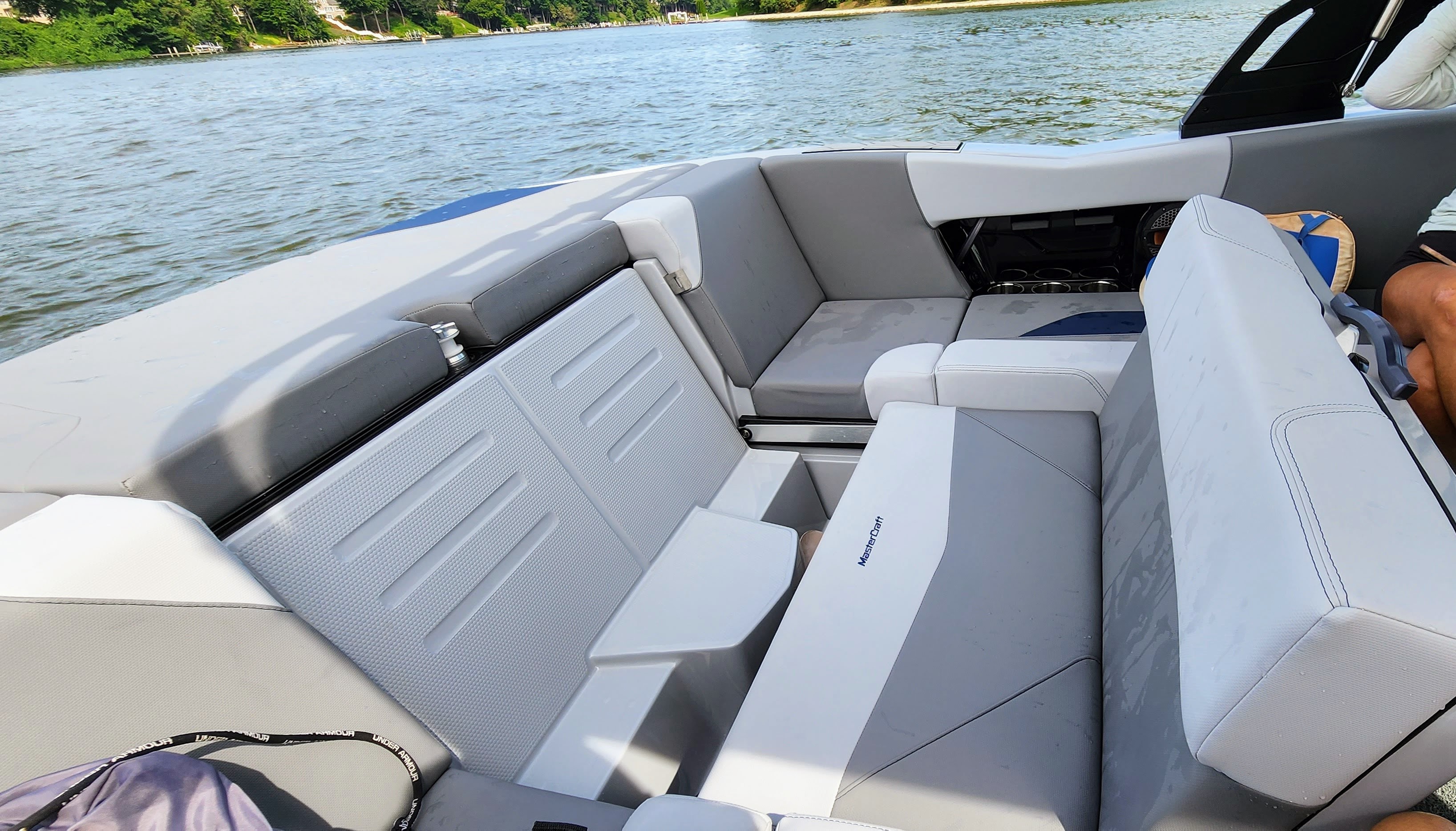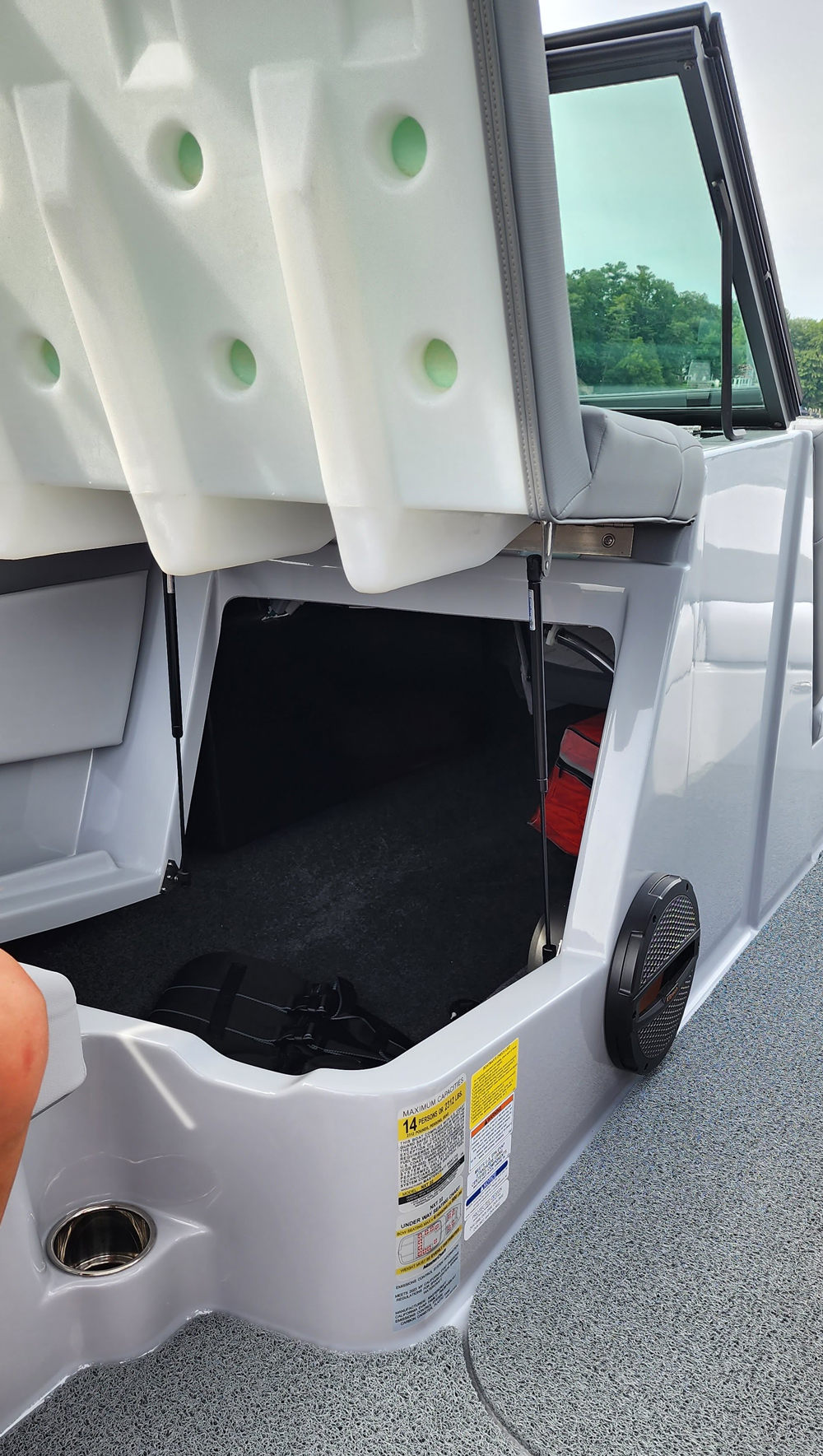 Mastercraft has taken great care to ensure that comfort and convenience are at the forefront of the NXT22's design. Plush seating, plenty of cup holders, several phone holders (and chargers), ample storage compartments, and integrated cooler ensure that all passengers can relax and enjoy the ride. The plush flooring keeps thing dry and comfy for your feet, while the CoolFeel vinyl keeps things 30% cooler even on the hottest summer days. The intuitive dashboard layout and user-friendly controls make operating the boat a breeze, even for those new to boating. Equipped with SurfStar technology, you can easily access high-performance surf capabilities with uncomplicated functionality. Simply select the type of wave you want then adjust as needed with a touch of a button. You can even control the shape, size, and direction of the wave while driving and surfing.
Technology and Innovation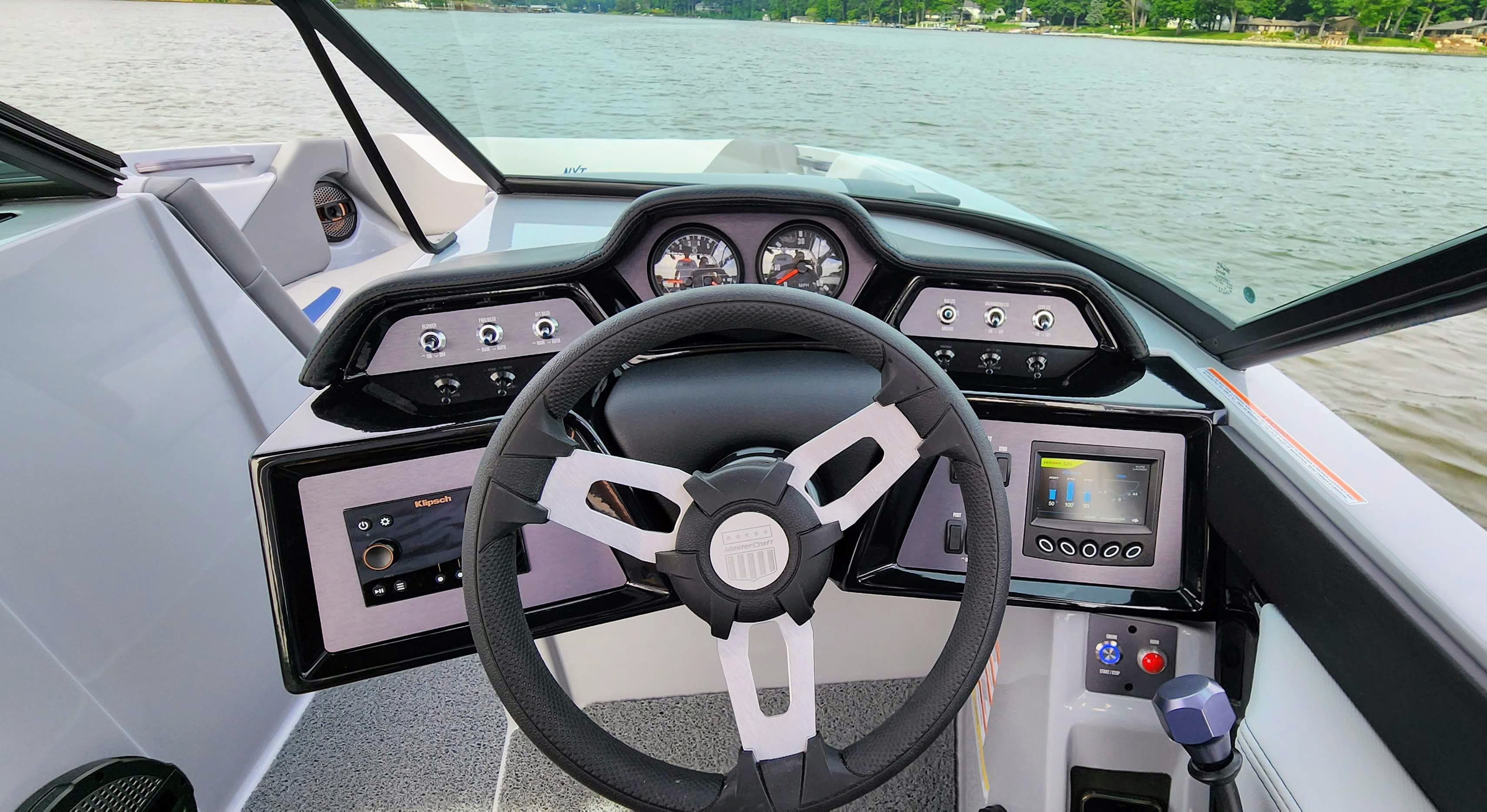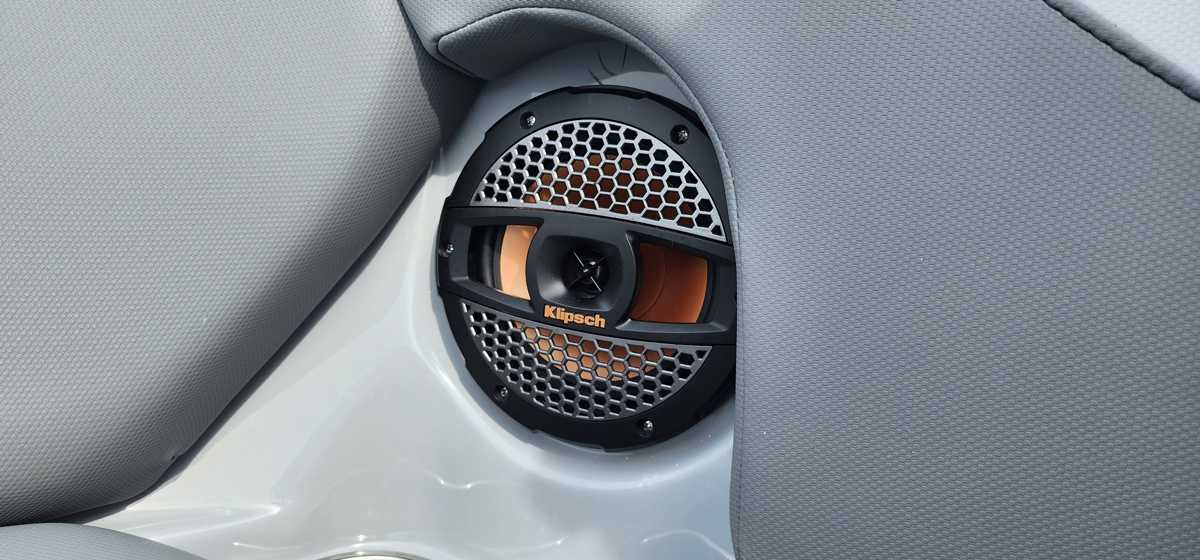 One of the standout features of the NXT22 is its cutting-edge technology and innovation. The boat comes equipped with an advanced interface that allows you to control various functions easily. From shaping the perfect wave for wakesurfing, to adjusting the proper speed for skiing or tubing, every aspect is customizable. The separate audio interface delivers crystal-clear sound quality, ensuring your favorite tunes accompany you on your water adventures. While this year's NXT has a separate audio interface on the left side of the helm, for 2024 the NXT line will have an advanced integrated interface with both audio and boat setup on the right side. You can also add additional tower speakers and accessories. Additionally, the boat's GPS navigation system provides peace of mind when exploring unfamiliar waters.
Safety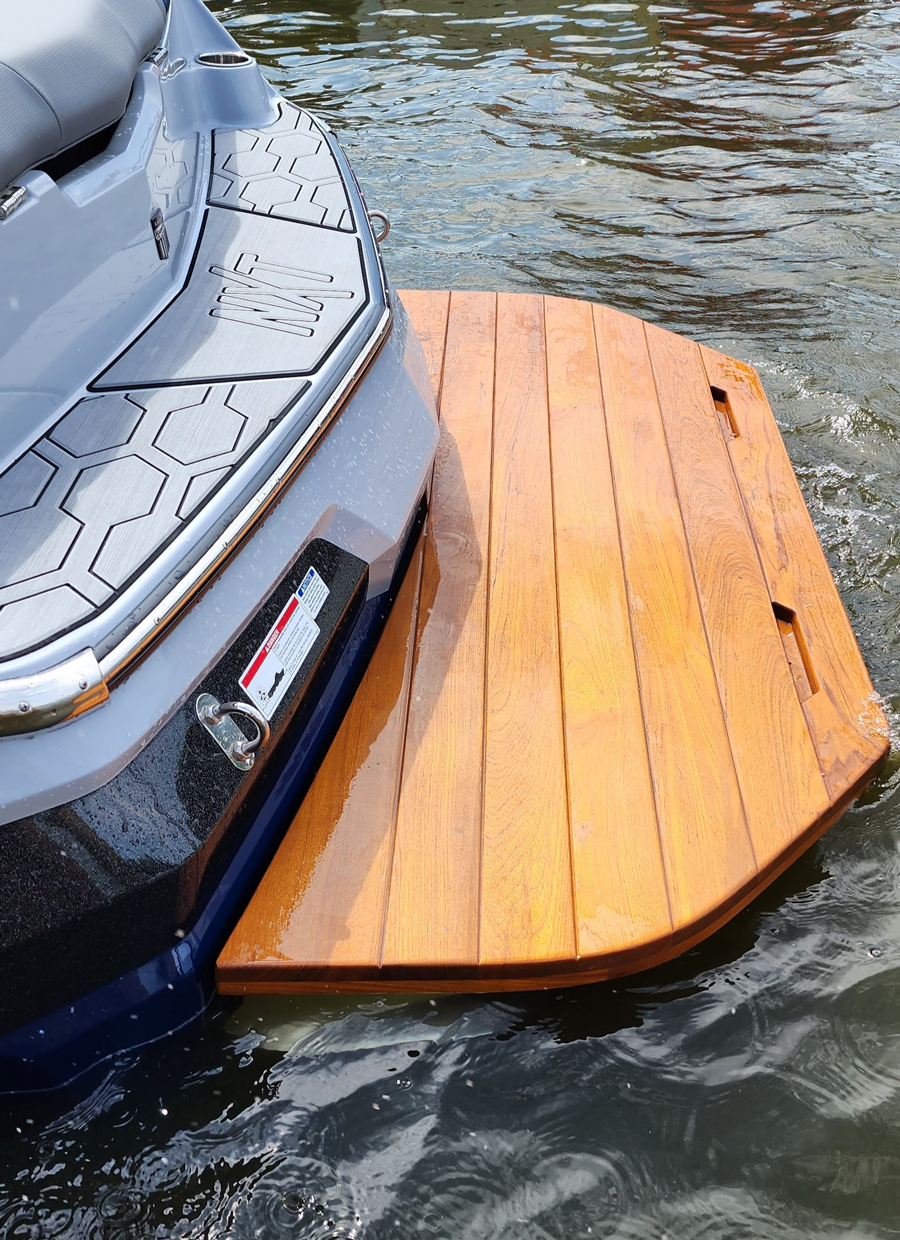 Safety is paramount on any boat, and the NXT22 doesn't disappoint. The boat's sturdy construction, coupled with its intuitive handling, inspires confidence, even for less experienced captains. Mastercraft's commitment to safety is evident through their dedication to rigorous testing and compliance with industry standards.
Value
In conclusion, the Mastercraft NXT22 is a top-tier boat that delivers a memorable and enjoyable experience on the water. From its stunning design and exceptional performance to its user-friendly technology and focus on safety, this boat is a testament to Mastercraft's commitment to excellence. Whether you're a watersports enthusiast or a casual boater, the NXT22 is a worthy investment that promises endless hours of fun and adventure on the waves. If you are looking for a turn-key solution with an entry level price for all the water sports fun, then this is a great option.
Design your own MasterCraft NXT22, or to learn more, check out: www.mastercraft.com
MasterCraft NXT 22 Review
If you are looking for the best value in a boat that packs in all the summer water-sports fun, this is it!
The Good
Turn-key boat and surf fun
Customizable wave options
Plenty of space for friends
The Not So Good
It's a boat... they come with a cost 😉