When it comes to home renovations, getting the job done is so much easier with the right tools. Luckily we were able to test a variety of tools thanks to Ryobi and their Ultimate Combo Kit. This combo kit had everything we needed to power through some of the more difficult jobs, as well as areas where precision was needed.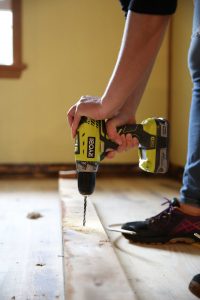 Drill/Driver
Lightweight and compact design makes it easier to get into the tighter, hard to reach spaces. The added LED light is a great feature to help illuminate areas where there is little to no lighting. It really came in handy when working on my kitchen remodel into the late hours when lights were minimal. This Drill has a nice feel with its improved GripZone overmold, which made picking it up and moving from each area much easier to grip and drill. It has a powerful motor that actually has the same torque as a full size drill (without the added weight). The 24 position clutch also provides a great deal of accuracy when it comes to finding the right amount of power as you drill into different types of material while using a variety of screws. There's also a handy bubble mounted on the top to help aid when screwing things in at the correct angle.
Impact Driver
I didn't know I needed this tool until I used it. The power you get from the Ryobi Impact Driver makes screwing the toughest material – easy. When the regular Drill wasn't able to get through some of the hard wood and plaster, the Impact Driver made it feel like it was butter. I currently use the Impact Driver with the majority of the renovations I've been doing throughout my house as I know it will handle any area with ease. One of my favorite features is the Auto-load chuck, which makes swapping out bits super easy and quick. I was able to swap out bits with one hand, which came in handy more than I thought since I found myself needing an extra hand to hold lumber in place. This drill also comes equipped with an LED to help illuminate those hard to see areas. There is also a unique impact mechanism that is designed to help drive longer screws and lag bolts in much easier than other drills. Plus if there is a screw or bolt that is troublesome, there is a variable speed trigger to help provide the right speed to make sure you drive the screw in without going too deep.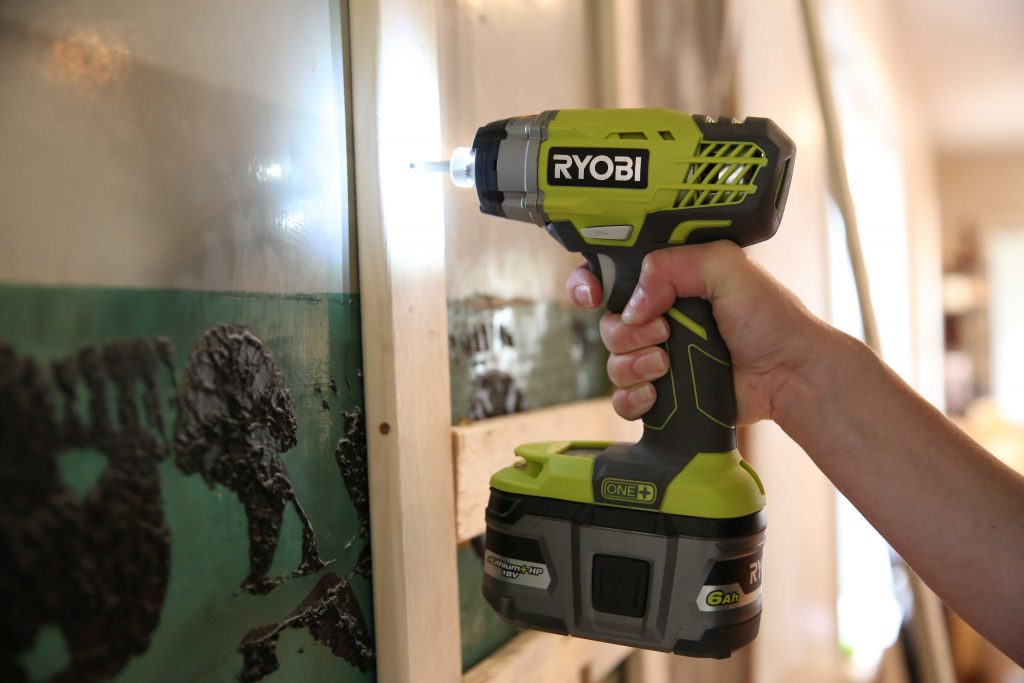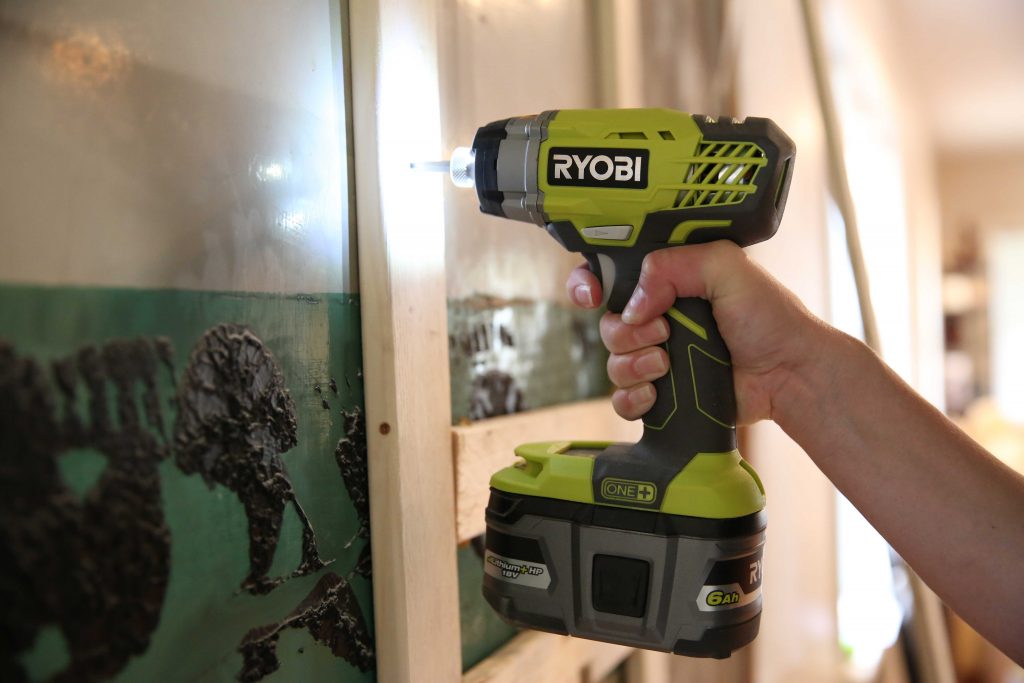 JobPlus Base with Multi-tool Attachment
Although this wasn't the most used tool in my bag, it came in handy more than I thought it would. This Multi-tool helped me cut out some stubborn wood in the corner as well as drywall and PVC pipe so I could get the perfect fit. Like both drills, this tool also has an integrated LED and a well balanced ergonomic grip. Although you can handle this tool with one hand, I felt more accuracy when using both hands. There is also a variable speed trigger that made cutting drywall smooth and PVC and wood – easy. Swapping out for the right attachment was easy enough and the magnetic holder also made placement of bits and screws more convenient.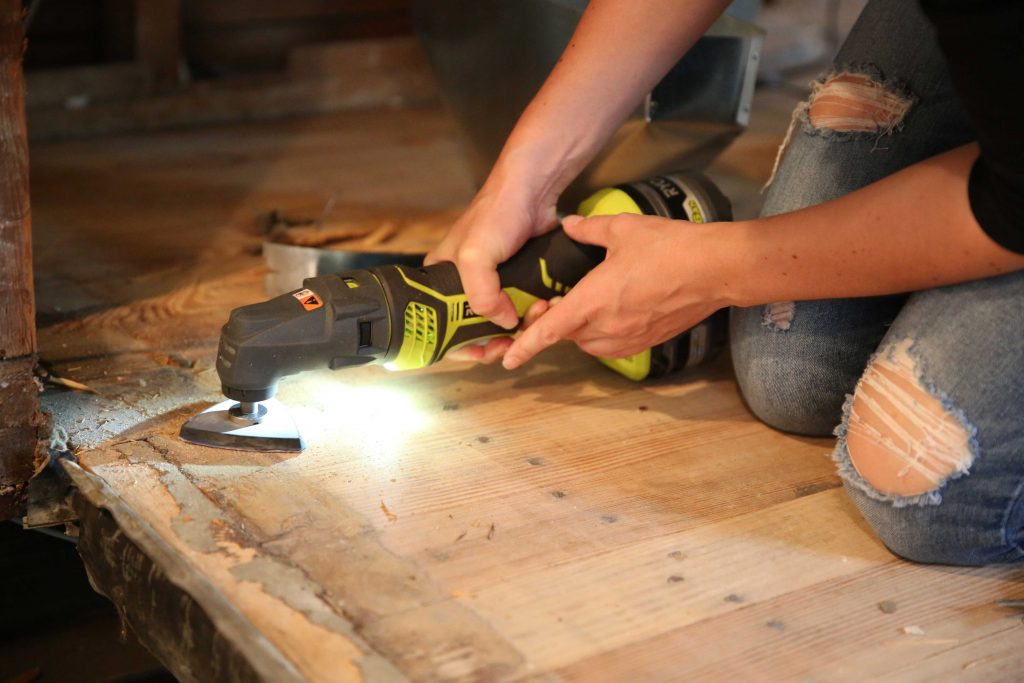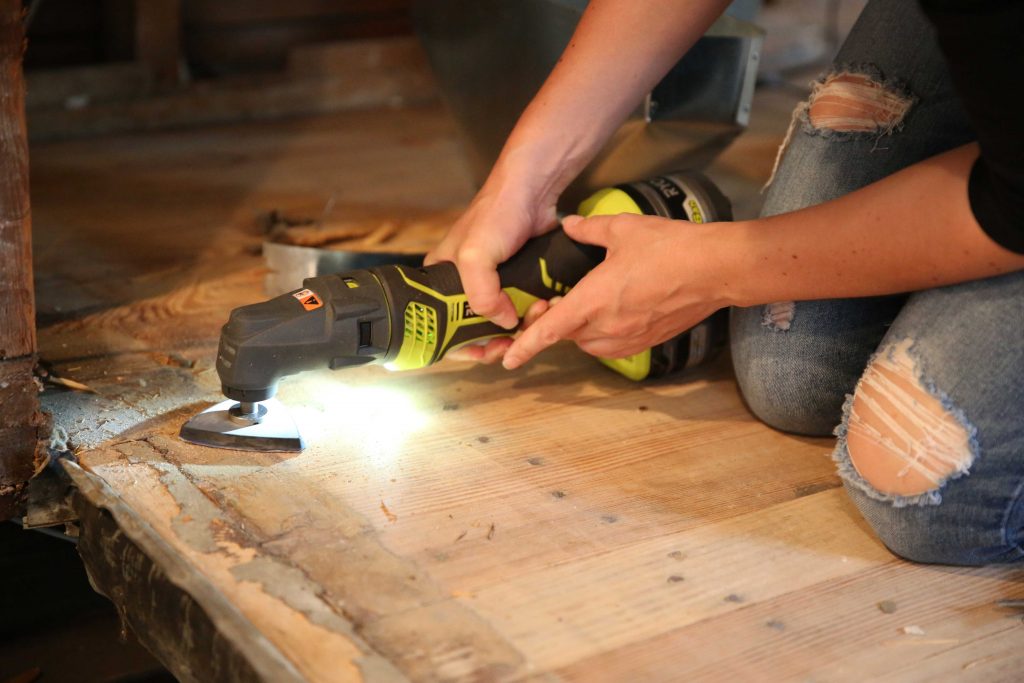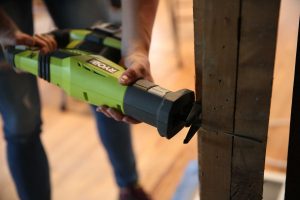 Reciprocating Saw
If there is one tool that is just fun to use, it's this one. Able to handle 100 strokes per minute puts "using a powertool" in perspective. It made cutting one area and going to the next – quick and painless. I was able to get in to areas that were hard to reach while still retaining accuracy in my cuts. The Anti-Vibe handle helped for more control and less fatigue. There's also an adjustable, pivoting shoe that helps provide more control when trying to cut at the right depth. Similar to most of the tools in this kit, the Reciprocating Saw also has a speed control, so getting the right speed for improved accuracy is a synch. The tooless blade clamp is very convenient and much easier than I thought it would be to swap out for a different blade. Simply flip the grey lever up, slide the old blade out and the new blade back in, then clamp the grey lever back down and you are good to go. There is also a "no-load" speed that makes pulling the trigger back less scary and more accurate when first starting the cut as well as finishing.
Circular Saw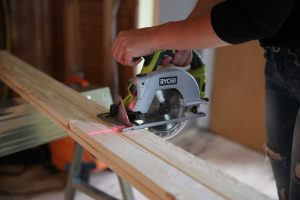 Having a circular saw while trying to renovate is a "must have" kind of tool. The Circular Saw came in handle when a table saw wouldn't do the trick. Plus being able to pick it up and go anywhere with it is super convenient. There is a laser on board that helps direct a clean and bright red line for more accuracy in your cuts. Although you can use one hand to operate this saw, I like that there is a front pommel handle, which makes holding and operating this saw much easier with two hands. This saw comes with a 5-½" Carbide tipped blade.
Work Light
I know what you're thinking, isn't this just a flashlight? Well, yeah it provides light like a flashlight does, but there are more features in this Work Light that make it worth having this tool in the bag. First off, it's 30% brighter than their previous model. Having the battery base makes it easy to set the light down and place it in the right direction to help shed light on the area you need. Plus the adjustable swivel head provides even more accuracy, so having someone there to hold the light for you isn't always necessary. The work light is lightweight and durable (trust me, I've dropped this light a few times already and it still lights up just fine).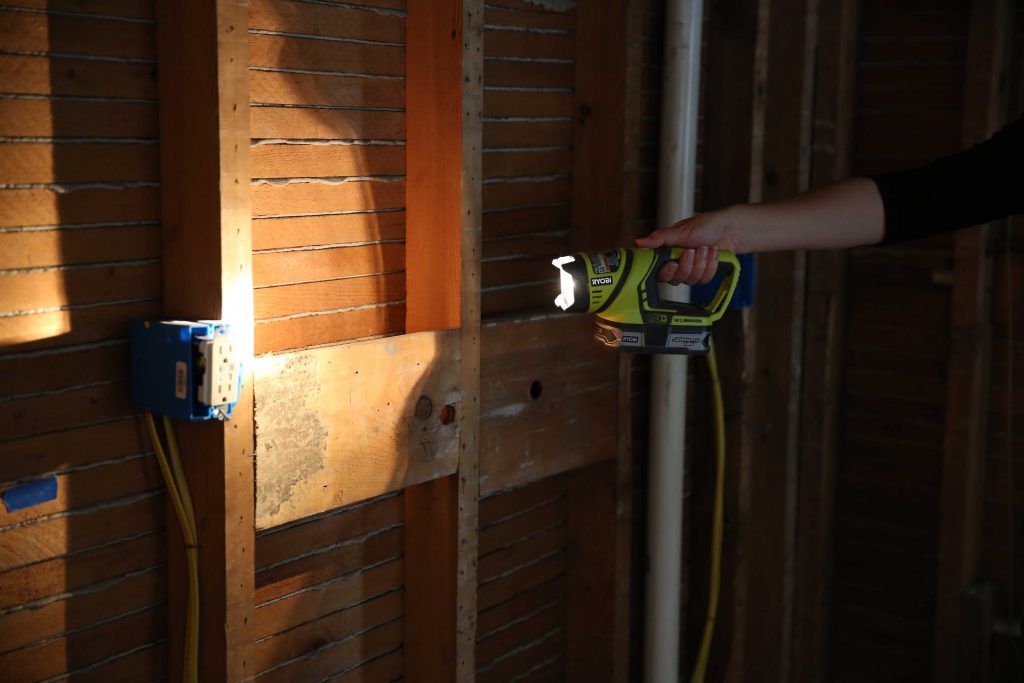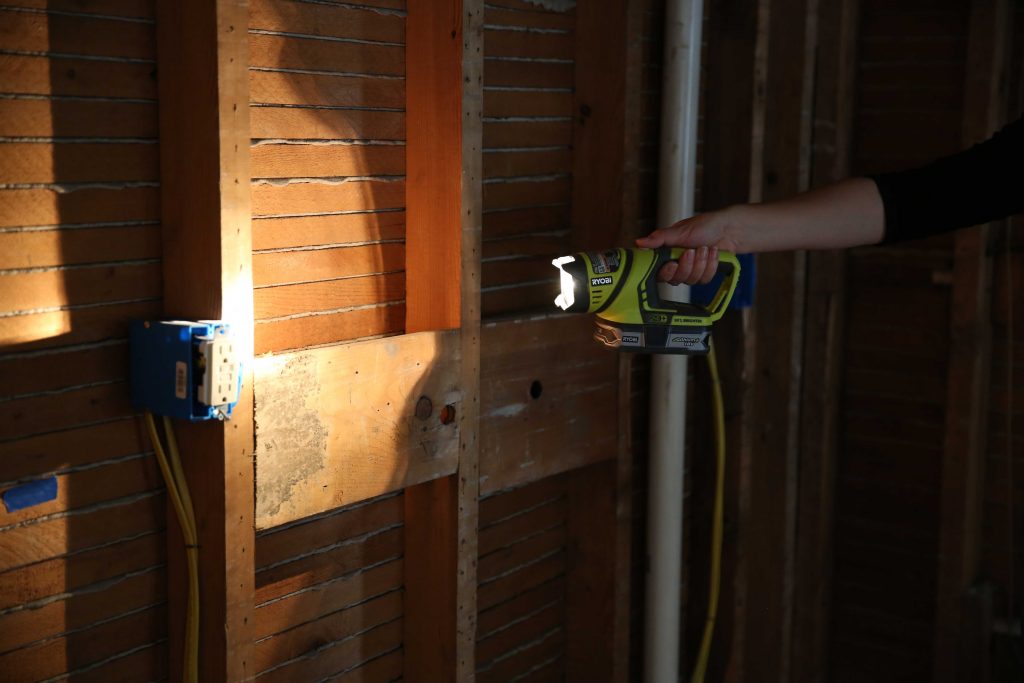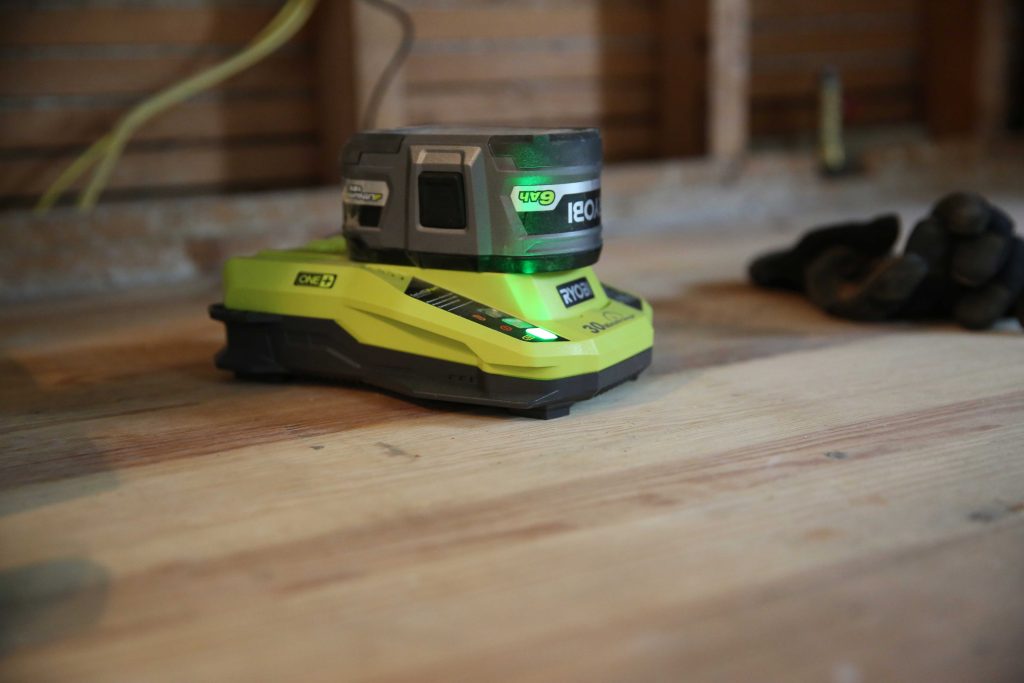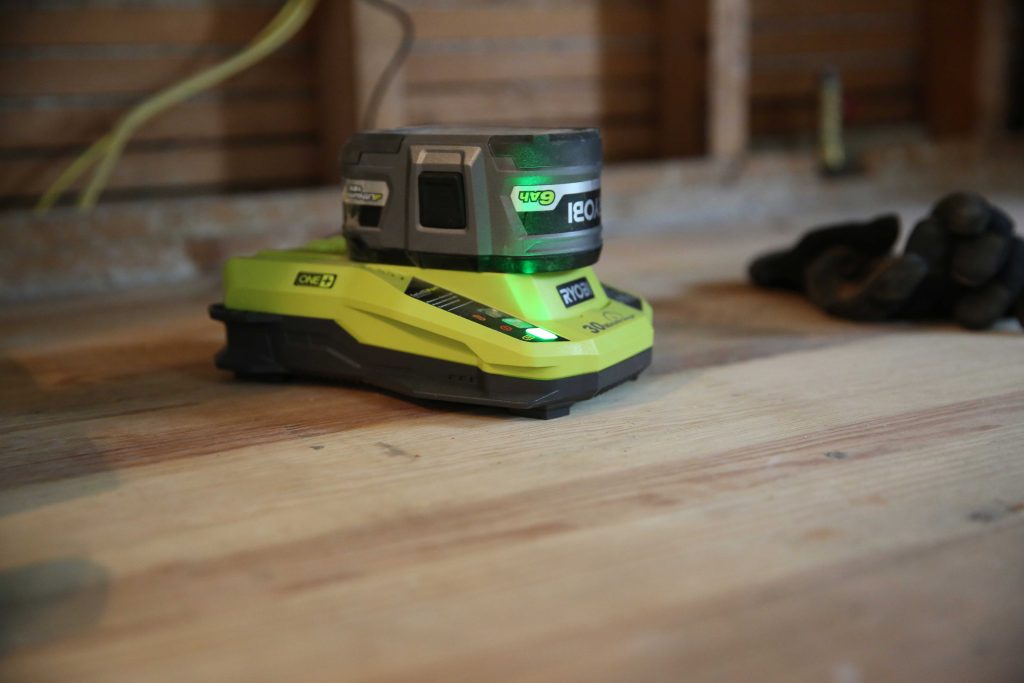 Compact LITHIUM+ Battery
Although not a "tool" per say, none of the other tools would run without it. Ryobi was able to pack 35% more runtime in this lighter and smaller battery compared to their previous models. It also holds up in the elements outdoors and holds a charge 4 times longer. What I like about these batteries is that there doesn't seem to be any loss in performance as it loses its charge. It either works, or it's time to recharge.
18V ONE+ LITHIUM+HP 6.0AH HIGH CAPACITY BATTERY
If the Compact Lithium batteries don't give you quite the right amount of power, these bad boys might be just the boost you need.  While they are heavier than the compact battery, these 18V 6.0Ah LITHIUM+HP batteries give you longer run times, more power and better performance.  Just like Ryobi's other battery line up, these have fade free power that gives you maximum performance the entire run time.
Charger
When it comes time to recharge the batteries, the Ryobi Charger makes it quick. It also charges the batteries in a safe manner that helps protect the cells and maximize the life of the battery as well as conserves energy. The charging lights are easy to see and understand, making it easy to see what step the charging process is in. You can also leave the battery on the charger so they can be stored for peak performance and ready to take on the next job.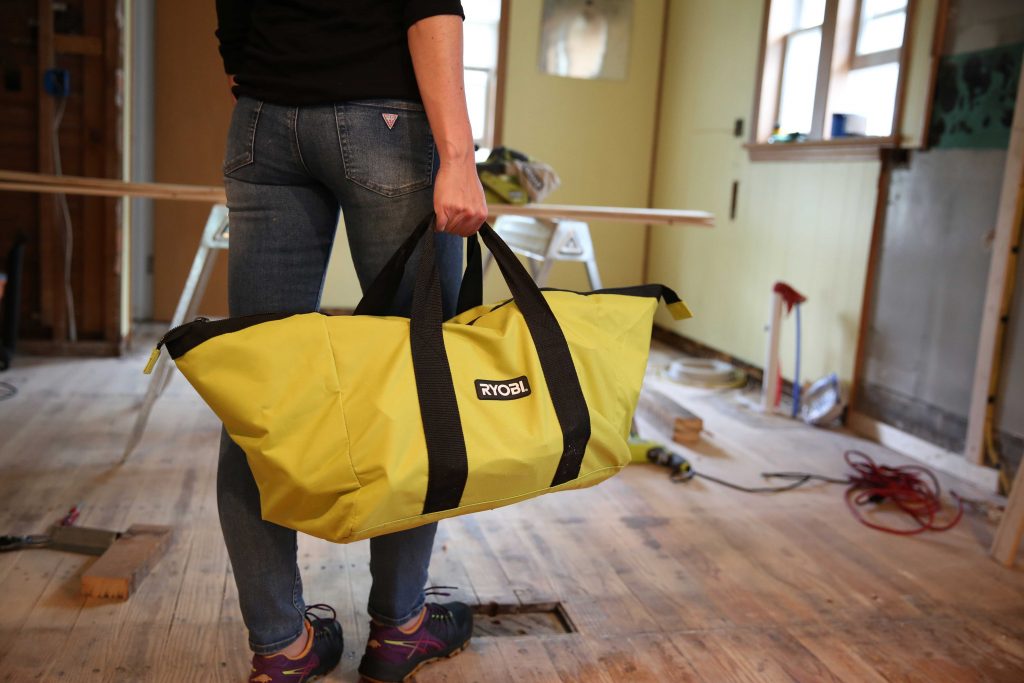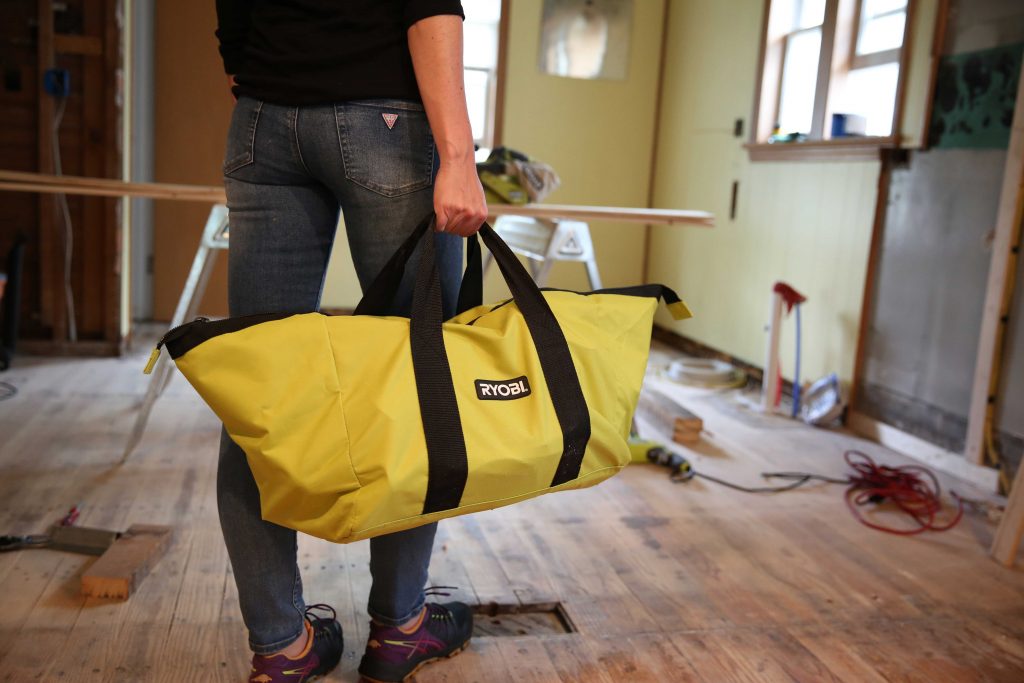 Whether you have small or large projects to get to, Ryobi tool kits will help you tackle anything.  The included tool bag makes it easy to transport the whole set to wherever you need them. These tools are well worth it and we can't wait to add more Ryobi tools to the line up.
Buy now: $249 or to learn more, check out: Ryobitools.com
RYOBI 18V 6pc. Lithium + Ultimate Combo Kit
Ryobi tools give you superior performance for a suitable price.
JobPlus Base with Multi-tool Attachment
9
The Good
Compact and lightweight.
Durable.
Long lasting batteries.
The Not So Good
Saw blades dulled sooner than expected, but that's not a deal breaker.