As you sit back, let the day slip away, and take that first puff of rich smoke, you remember why cigar smoking has been tied to relaxation for centuries. Rocky Patel has made it his mission to elevate the craft of cigar production since 1996 with his first venture, Indian Tabac Cigar Company. After putting that company aside to pursue his own style and self-driven venture, the Rocky Patel Cigar Company was born. Fast forward nearly two decades and Rocky is putting out a vast array of styles and offerings, including one of his latest the Tabaquero.
This ode to one of the cigar world greats, Hamlet Paredes, this one hold a special place in the Rocky line-up. This Cuban-born master blender was helped by the Patel family to escape his confines and oppression in Cuba and begin a new life in the US.
What's Inside:
Wrapper: San Andres
Filler: Nicaragua
Binder: Brazil & Mexico
Rocky Patel's Tabaquero Review Breakdown
Construction

"Featuring a robust San Andreas wrapper with filler from Nicaragua and binders from Brazil and Mexico, this masterfully-crafted blend is a unique experience for any aficionado. The Tabaquero comes in a few traditional, as well a few rare sizes hand-picked by Hamlet Paredes. This cigar is the closest a smoker can get to a fusion of Cuban craftsmanship and Nicaraguan ingenuity." ~ Rocky Patel
When you're trying to find the words to describe the construction and the head-honcho says it better, you tip your cap and give him the spotlight.
Draw:
After a little pull-back at first, the slightly tight draw opened up as the stick burned down. The expertly designed construction showed through with the evolution of the cigar and coincided with the draw. As the draw opened up, the flavors were able to shine through and let the profile change with the puffs.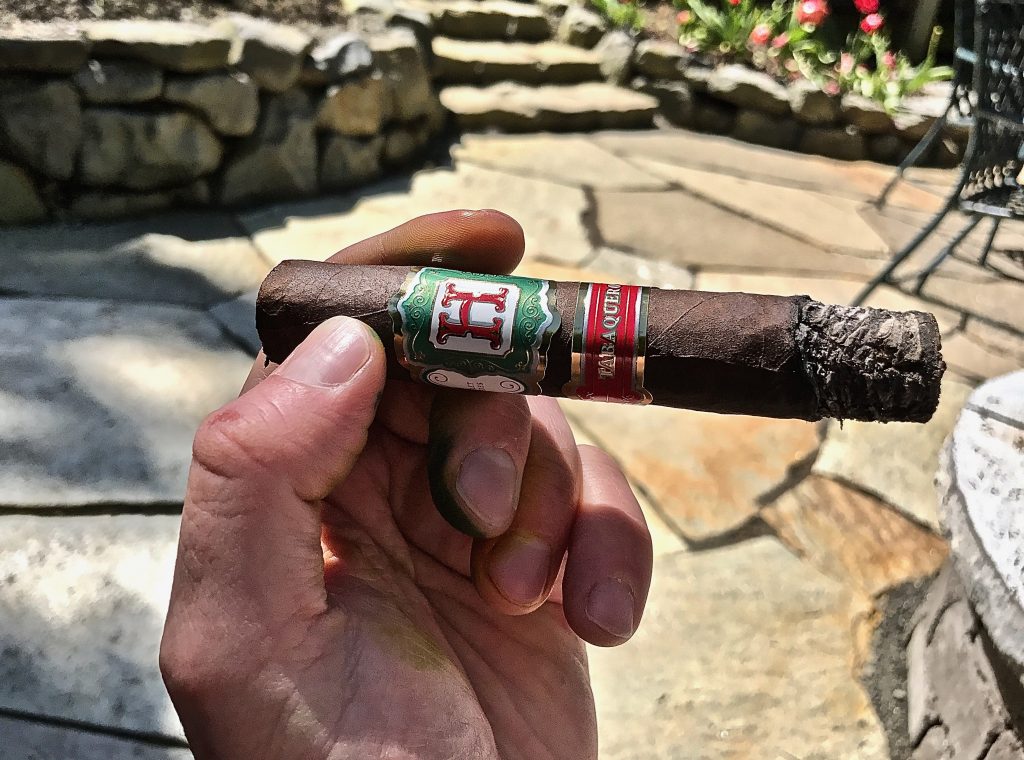 Burn:
Paralleling the draw, the burn started out a bit jagged but moved into an even burn about half-way through the first third of the smoke. A definite consistency established itself with the beginning of the second third, and each draw sang the praises of Mr. Paredes.
Aroma:
Prelit :
Rich Spice
Toasted Toffee
Dry Leather
Lit: 
Mexican Chili
Burnt Chocolate
Robust Coffee
Flavor:
Claiming awards like a placing in the Cigar Journal's Top 25 Cigars of the Year 2016 at #23, and then a well-respected 90 Rating by Cigar Aficionado, the flavor is filled with robust notes, black spices, and sweet noted of dark chocolate. As the cigar starts you're going to get a hefty punch of black pepper, that will slowly be mellowed out by hints of Mexican Chili, and black coffee. Not for the cigar lover who is looking for a "light" smoke, this medium to full-bodied stick pairs perfectly with a tall pour of bourbon and a peaceful evening.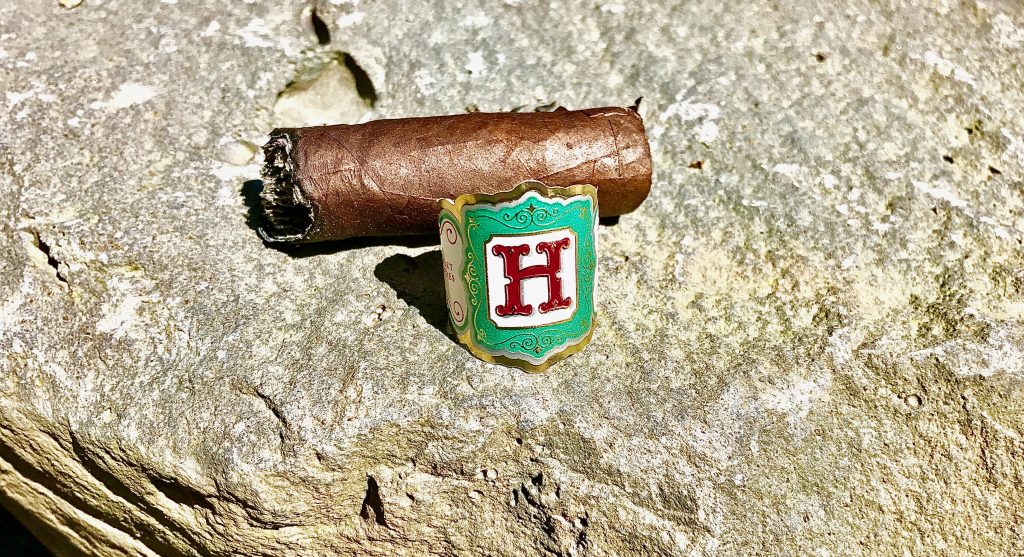 Value:
Hovering at around $7.50 a stick, the Tabaquero by Hamlet Paredes is a great go-to smoke for those looking for a bold, brash sit down. Whether you're kicking back with a nice cold one, getting together with a few friends for a much-needed poker night, or simply watching the stars come out while taking deep draws, Hamlet Paredes and Rocky Patel bring you a great cigar to pair with nearly any occasion.
Grab your  5-pack Rocky Patel Tabaquero by Hamlet Paredes for $36.99
Rocky Patel Tabaquero - Cigar Review