If you've seen our first review of Quad Lock earlier this year, then you may already know how well these handy mounts work. However, we were able to get our hands on their moto collection and let's just say we tested the following by traveling over 1,000+ miles through intense terrain and weather. How well did they hold up? Let's dive in and find out.
Quad Lock Moto Collection Breakdown
Quad Lock – Motorcycle Handlebar Mount
Starting with the mount itself, the Handlebar Mount made for a motorcycle handlebar has to be strong enough to withstand speeds of over 100+ mph and secure enough to keep a tight hold around a thicker bar. This mount came with several rubberized gaskets to get the proper fit depending on the diameter of your handlebar. Installing the mount was super easy and I only needed the allen wrench that came with the mount.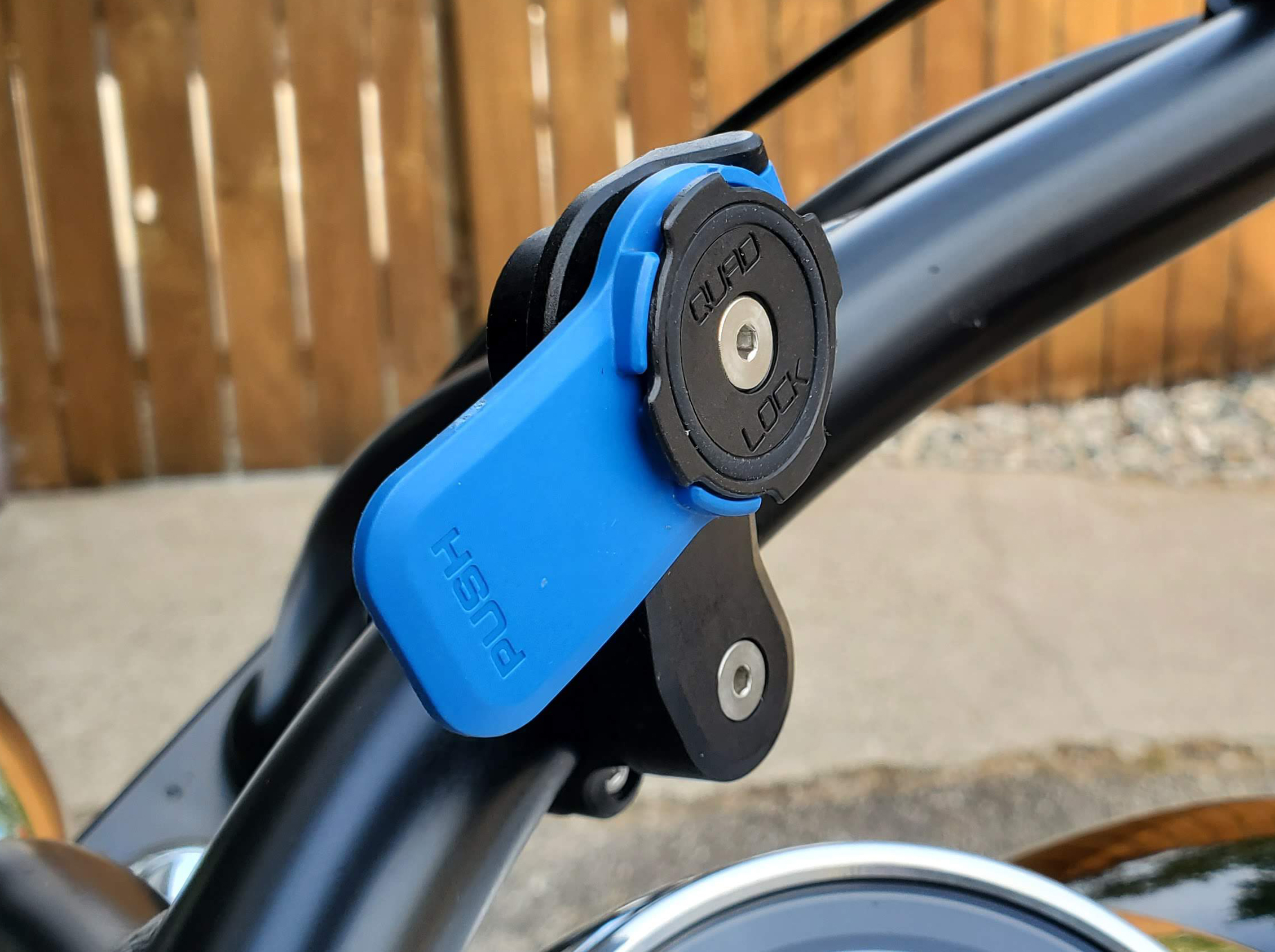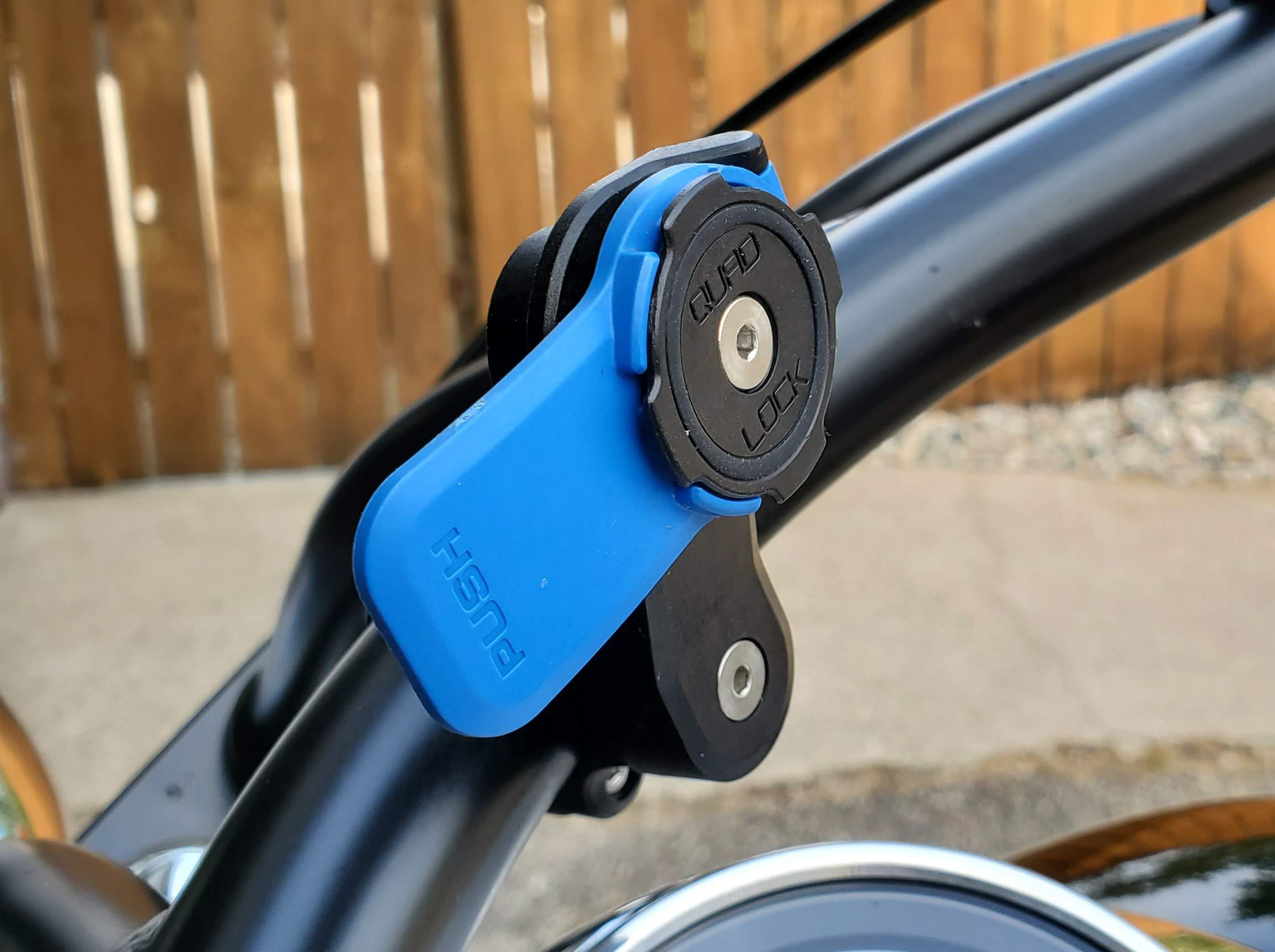 To mount the phone, you simply line up the quad prongs, apply a little pressure, and listen for the click as you twist. To remove the phone, you depress the lever and twist until the phone releases. You can now even change the color of the lever with your order! You can tell this mount was built to handle higher speeds and more extreme conditions than the traditional bike mount, and it did.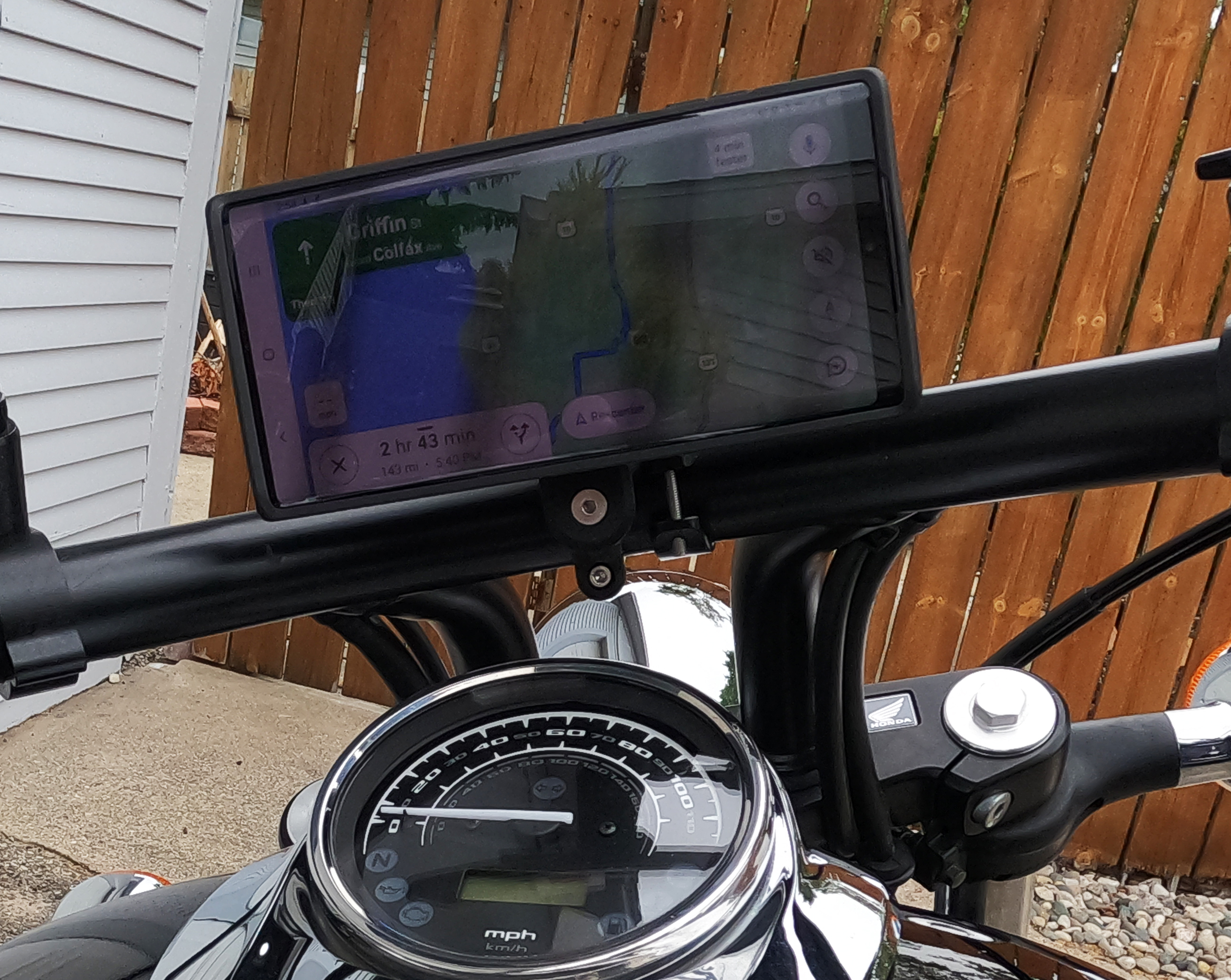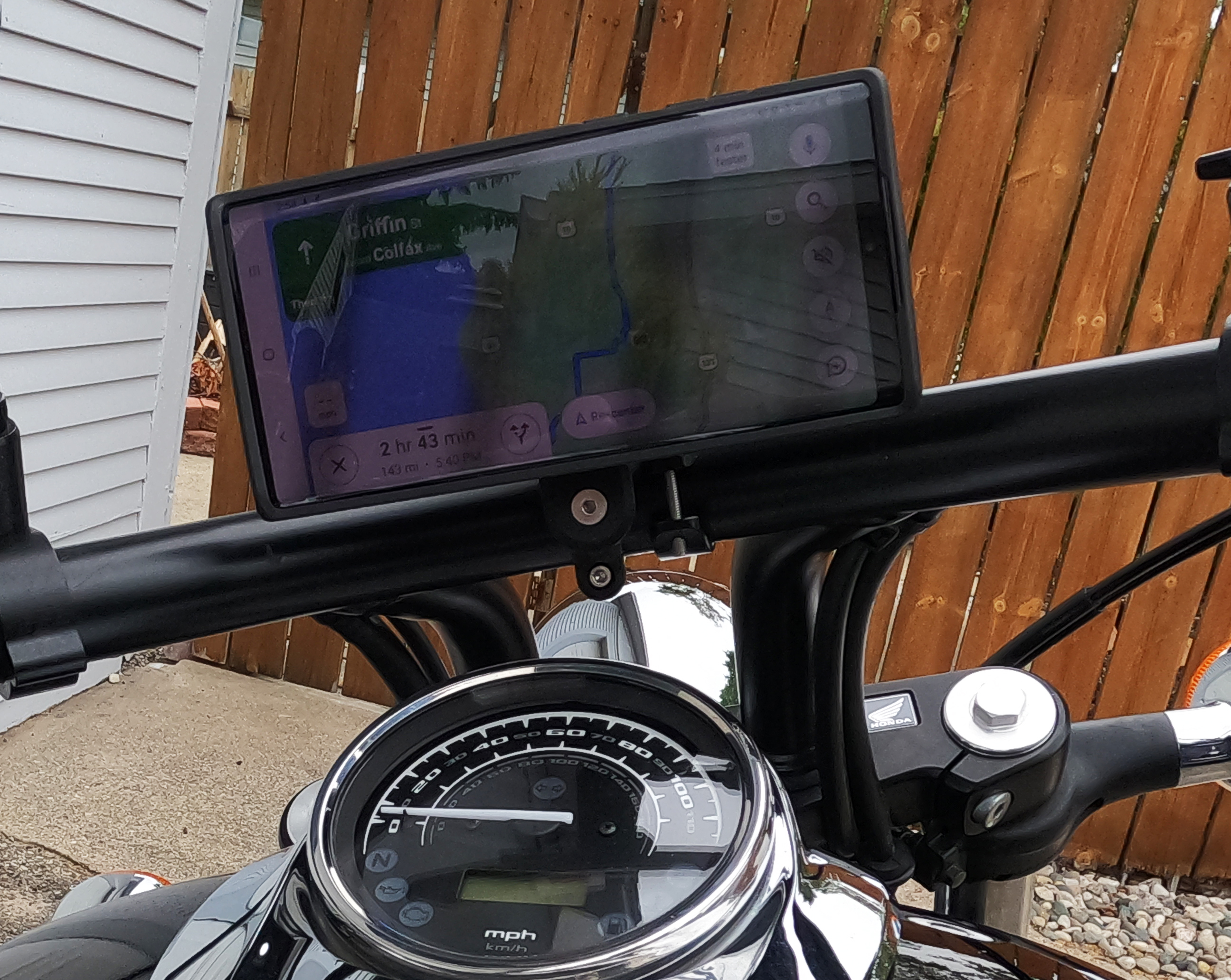 Buy Now: $49.95 or to learn more, check out: quadlockcase.com
Quad Lock – Case
Like my collogue Cole mentioned in the previous review, "all the case cutouts and rubberized button covers are shaped perfectly and do not hinder device use at all. The biggest quirk is the receiving cutout on the back of the phone. It definitely adds some depth to the device, but nothing you can't get used to." I completely agree and also suffered the same result in my phone screen having a crack from some drops that occurred while the case was on. The secure suction fit while on the mount was outstanding, but the ability of the case to handle accidental drops was not ideal.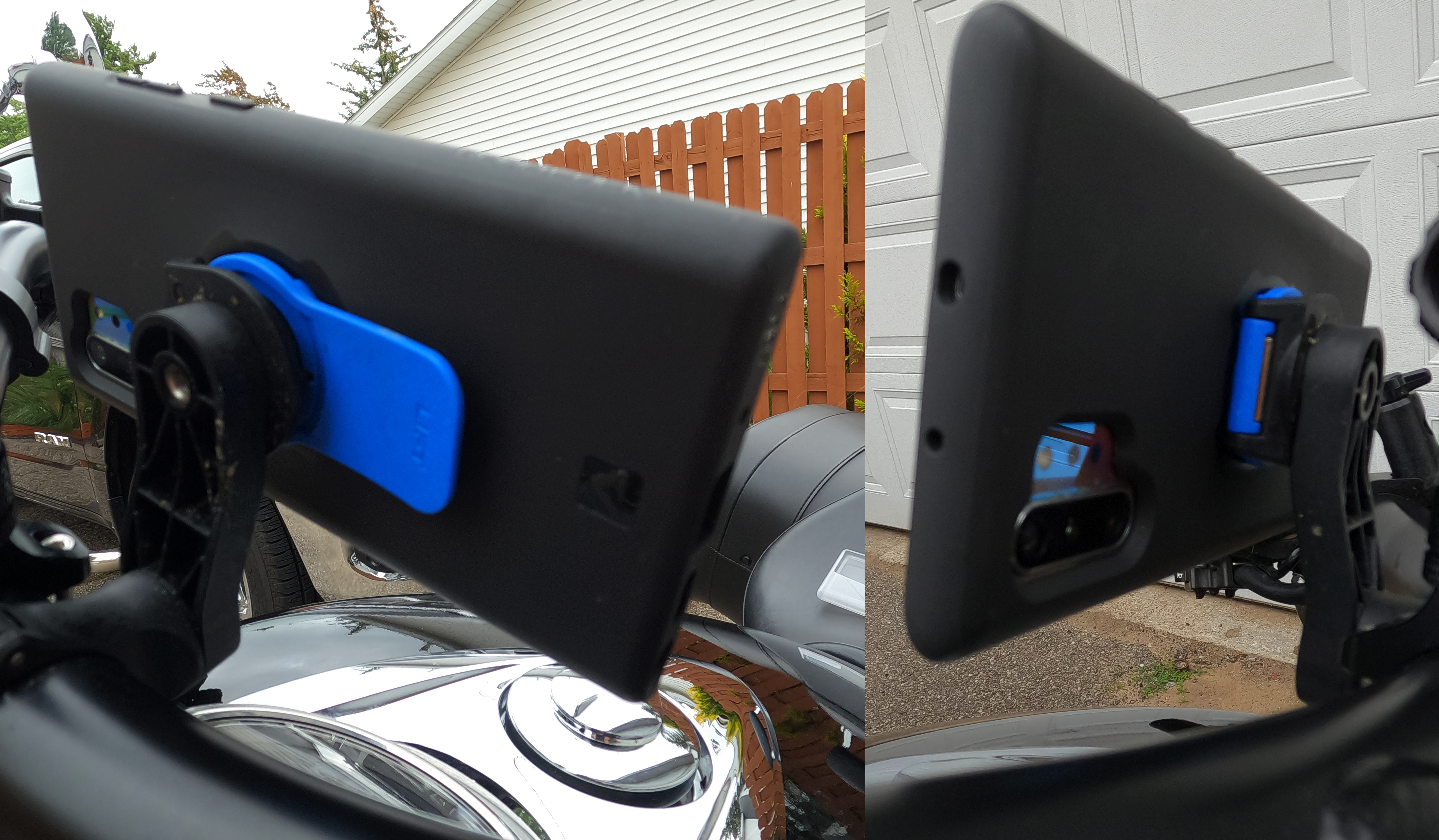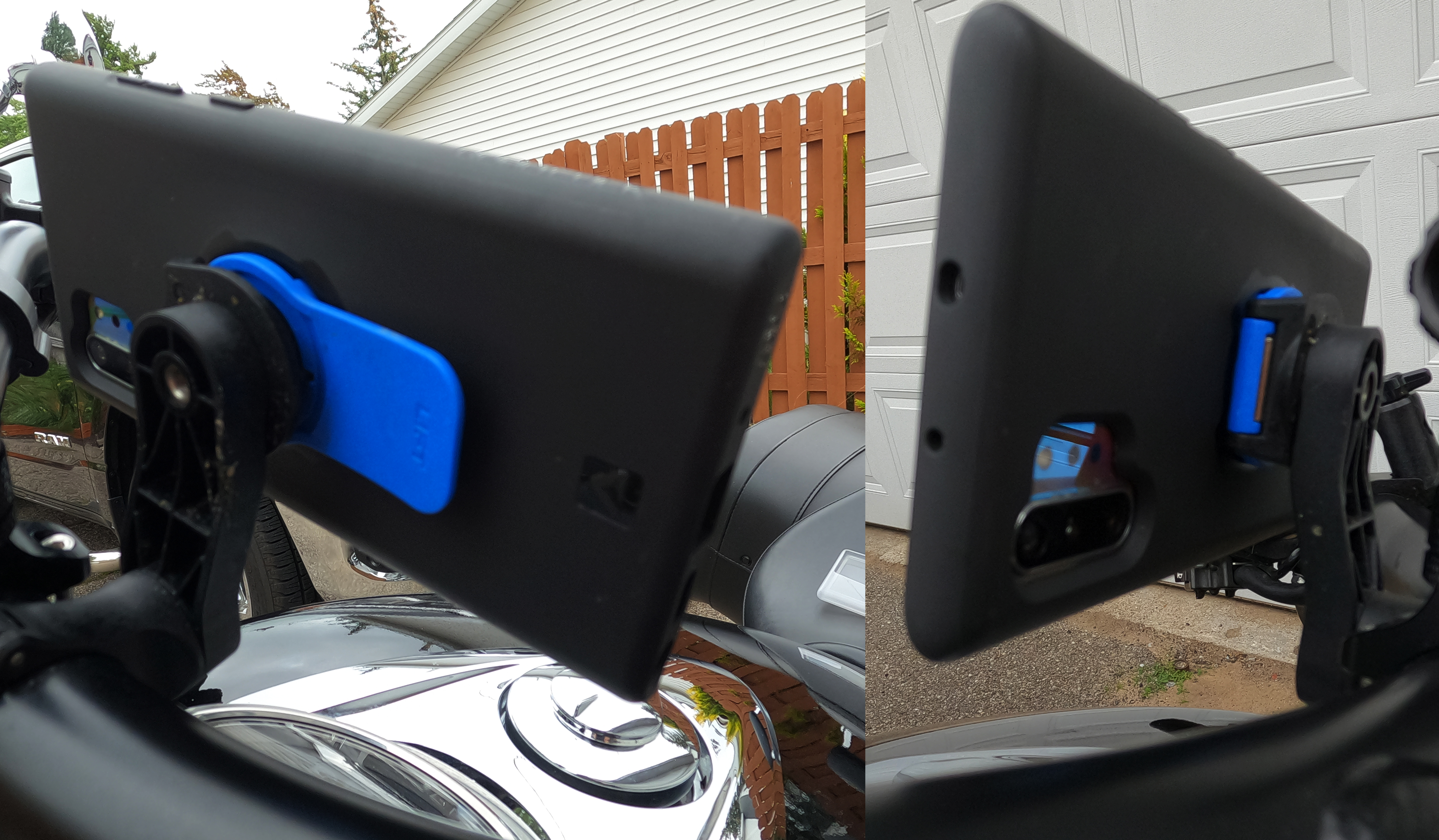 Buy Now: $29.95 or to learn more, check out: quadlockcase.com
Quad Lock – Poncho
Like I mentioned earlier, I rode through some extreme conditions. Heavy rain was an issue for comfort while riding, but thanks to the Quad Lock Poncho, my phone was dry and protected from the elements. The touchscreen capabilities were ok, but a little quirky with gloves on. I had better control without gloves, but the poncho did it's job by protecting my phone from water damage. It's easy enough to slip on and off and took up very little room in my saddlebags when not in use.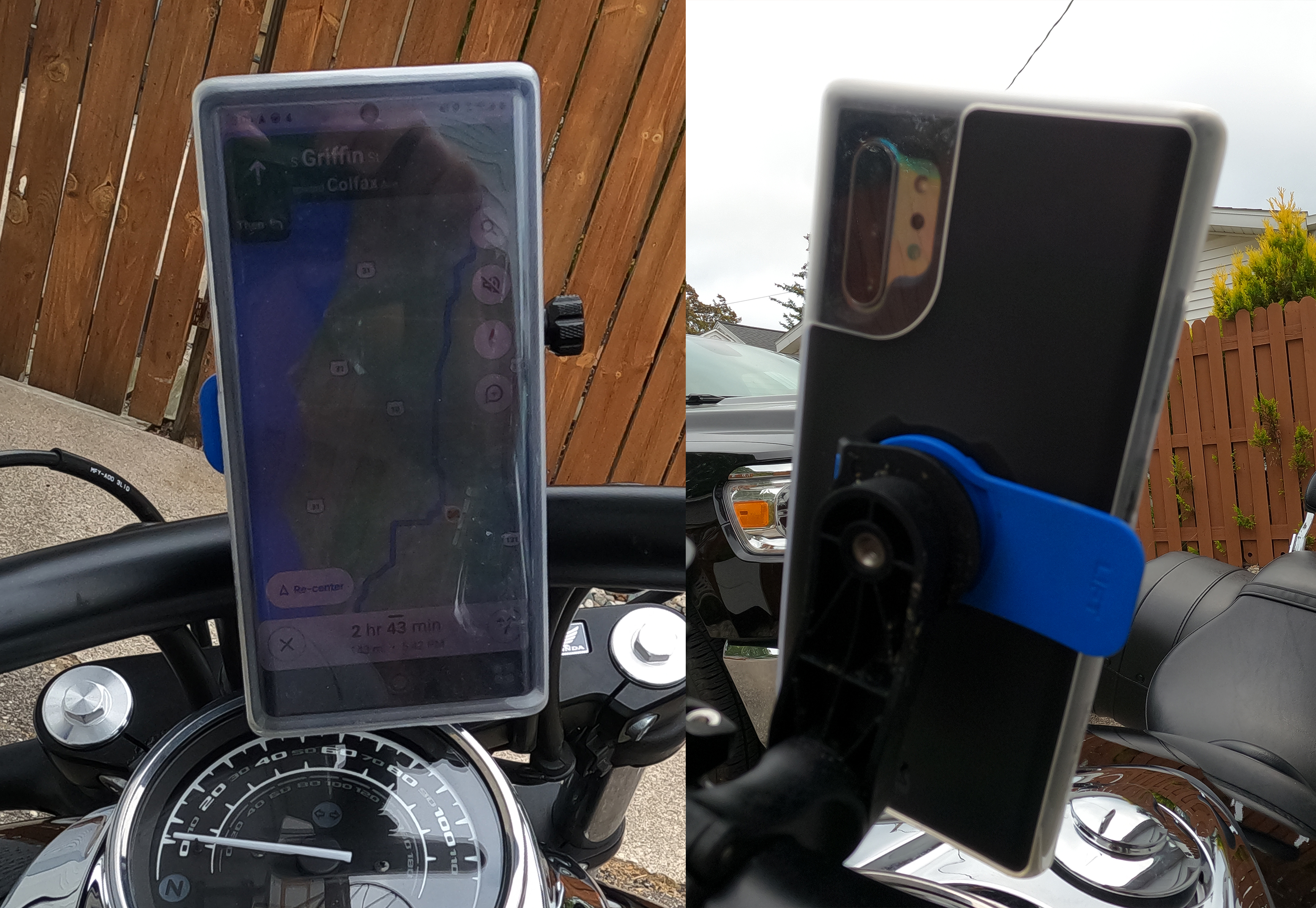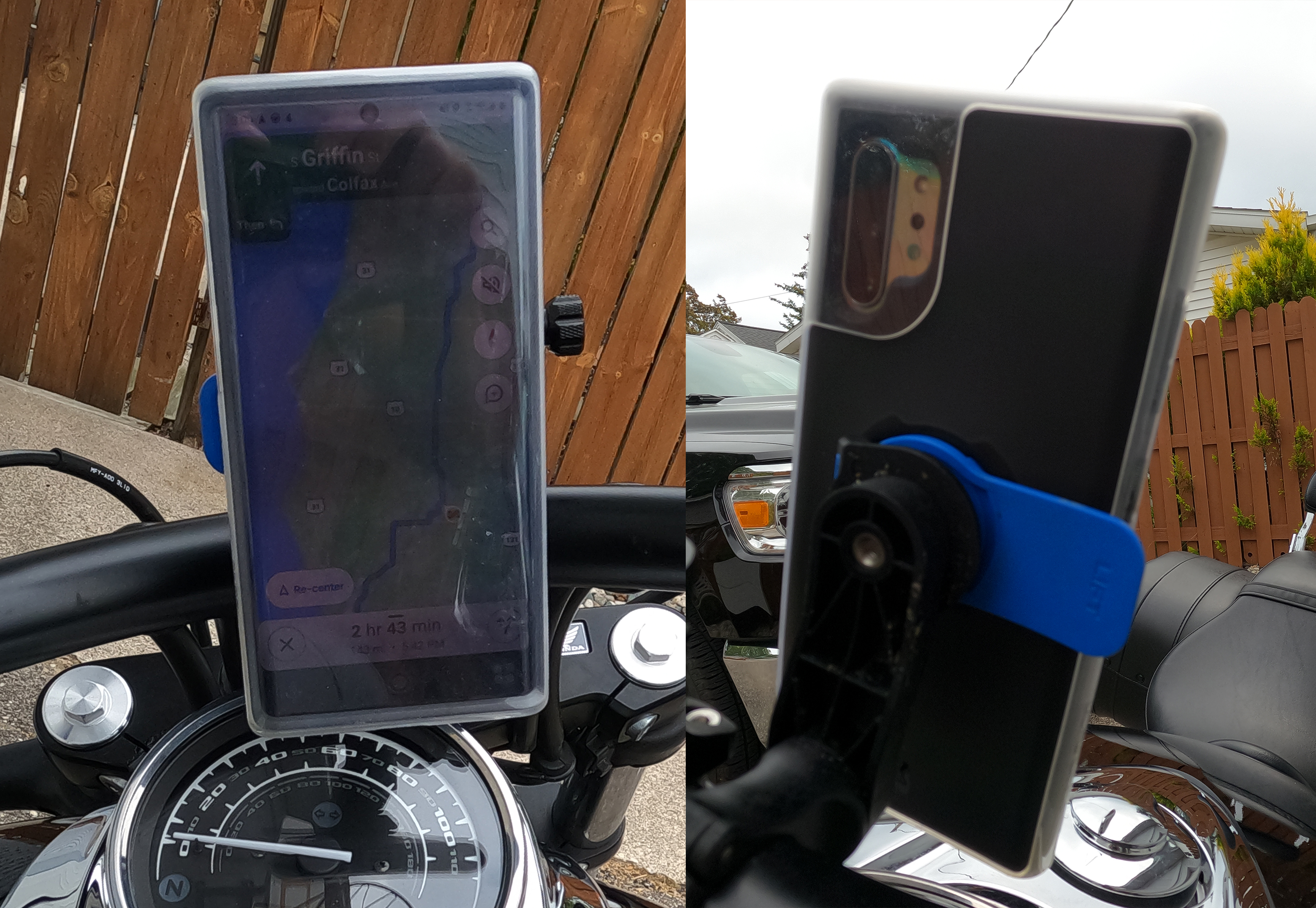 Buy Now: $24.95 or to learn more, check out: quadlockcase.com
Quad Lock – Vibration Dampener
The vibration dampener works well if you are planning on recording video while your phone is mounted on the handlebar, but I honestly didn't see a point to keep it on when I wasn't recording any media. I preferred the more secure fit without the dampener, but it did hold up well while I used it periodically for recording video. I guess, if you are concerned with the vibration hindering your phones performance you could keep it on for peace of mind, but I didn't think it was an essential part of the moto package.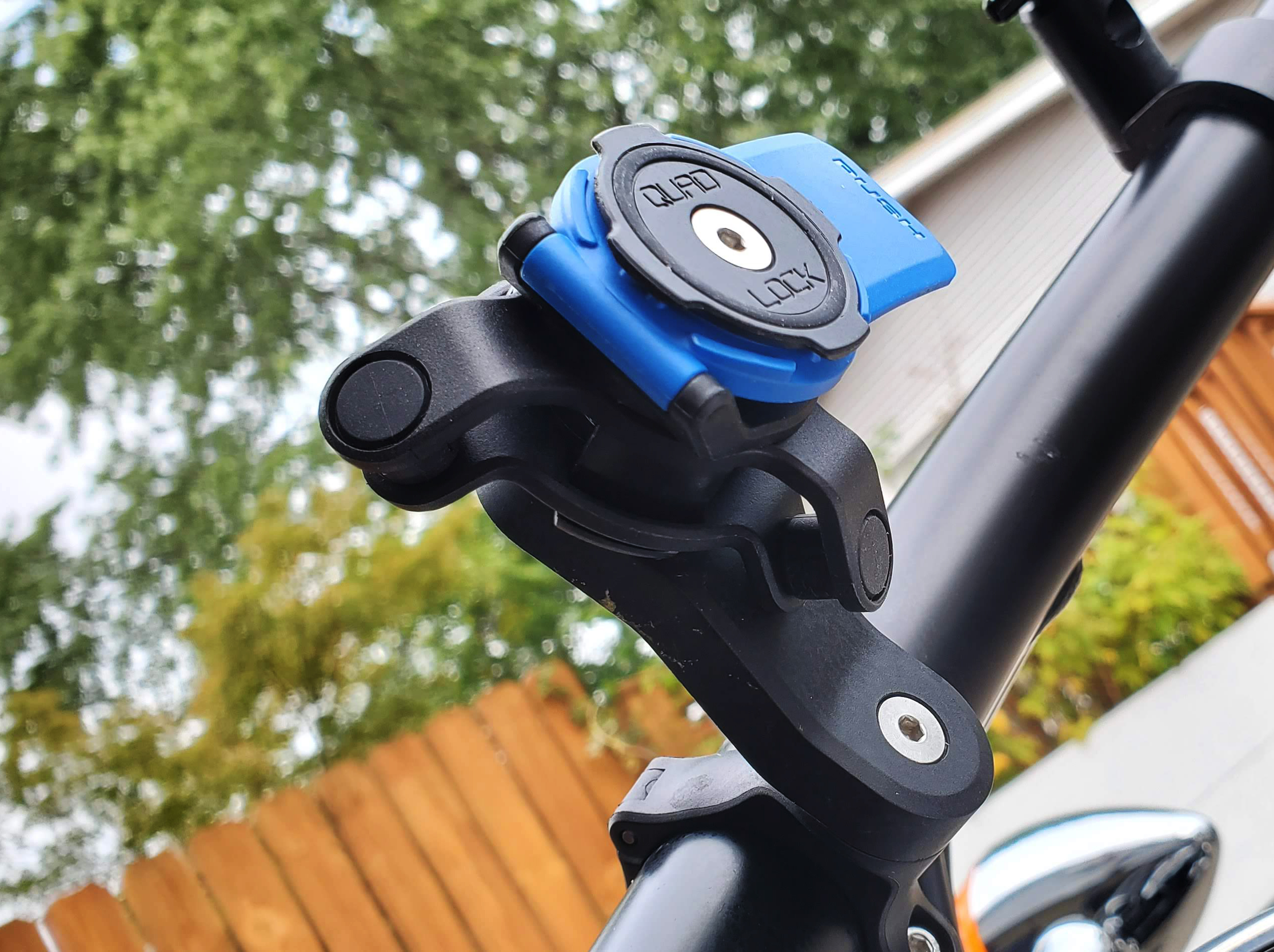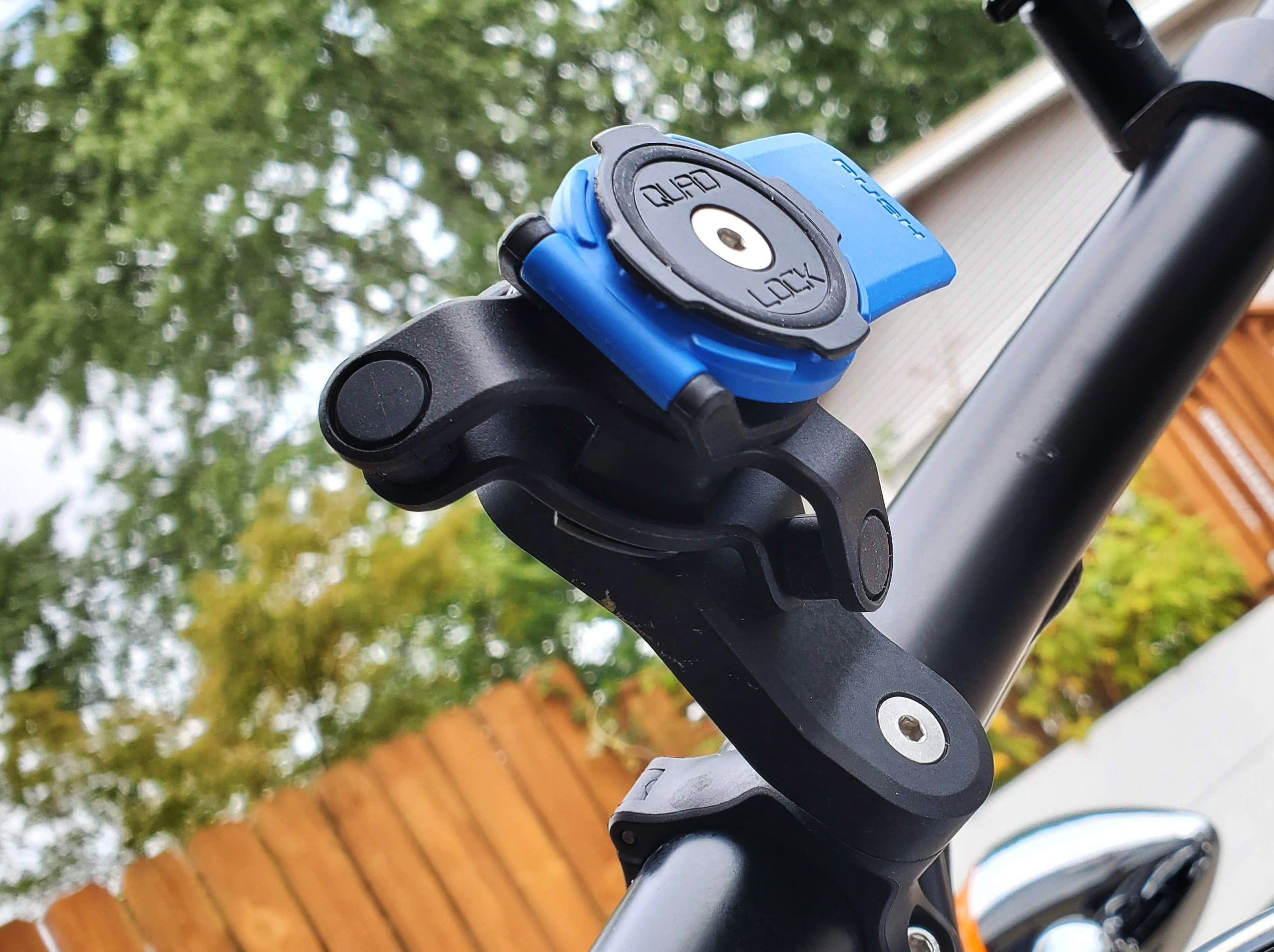 Buy Now: $19.95 or to learn more, check out: quadlockcase.com
Quad Lock – Weatherproof Wireless Charging Head
If you are planning on using your phone for GPS or listening to music while riding, then I highly recommend having a charging system that works in tandem with the Quad Lock mount. The weatherproof wireless charging head was a great addition to this package and kept my phone charged while riding for hours at a time. If your motorcycle doesn't have a native USB port to plug into, then you'll need some sort of battery/usb adapter. Otherwise, it's an easy installation and a must have component for an avid rider.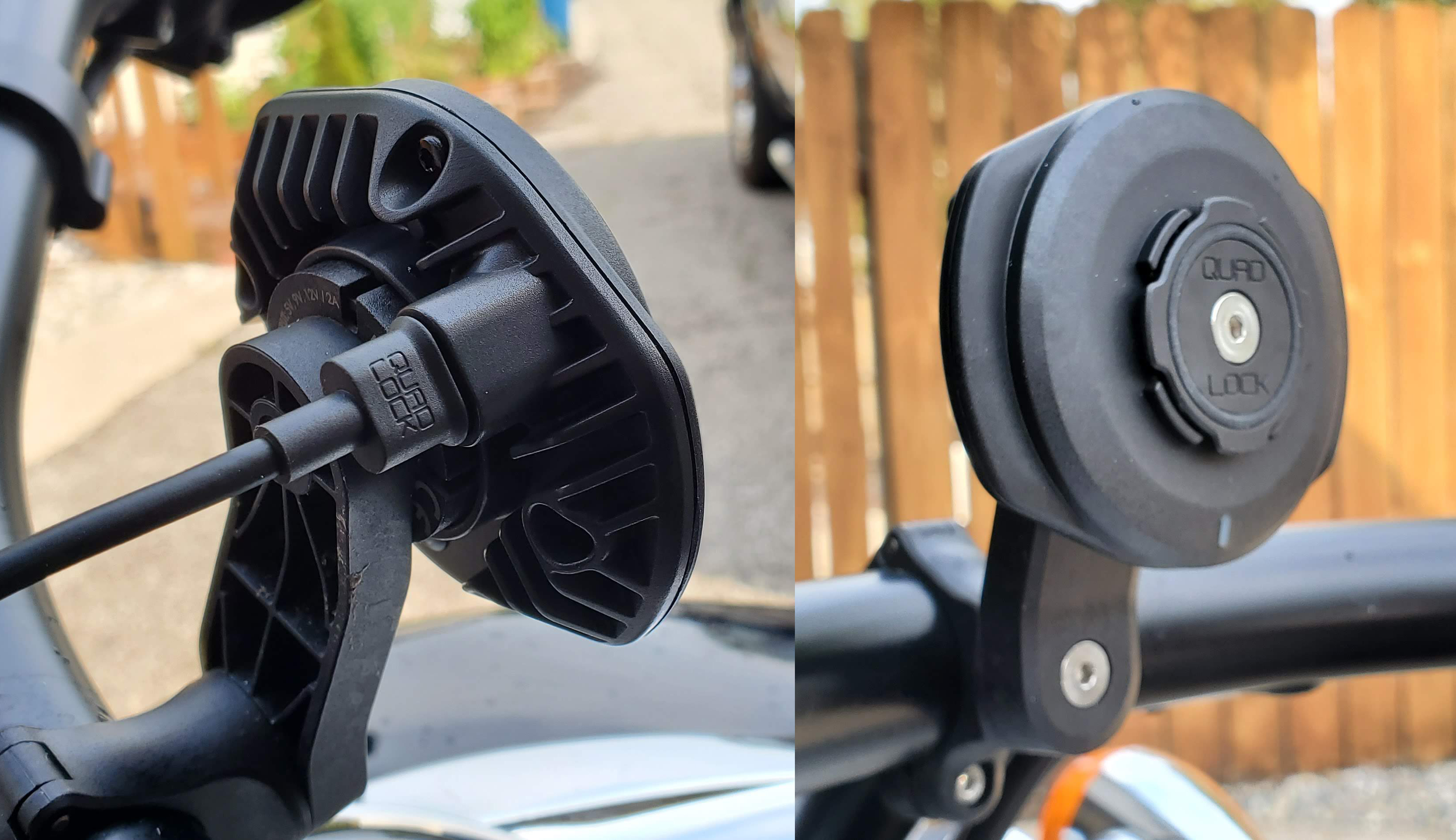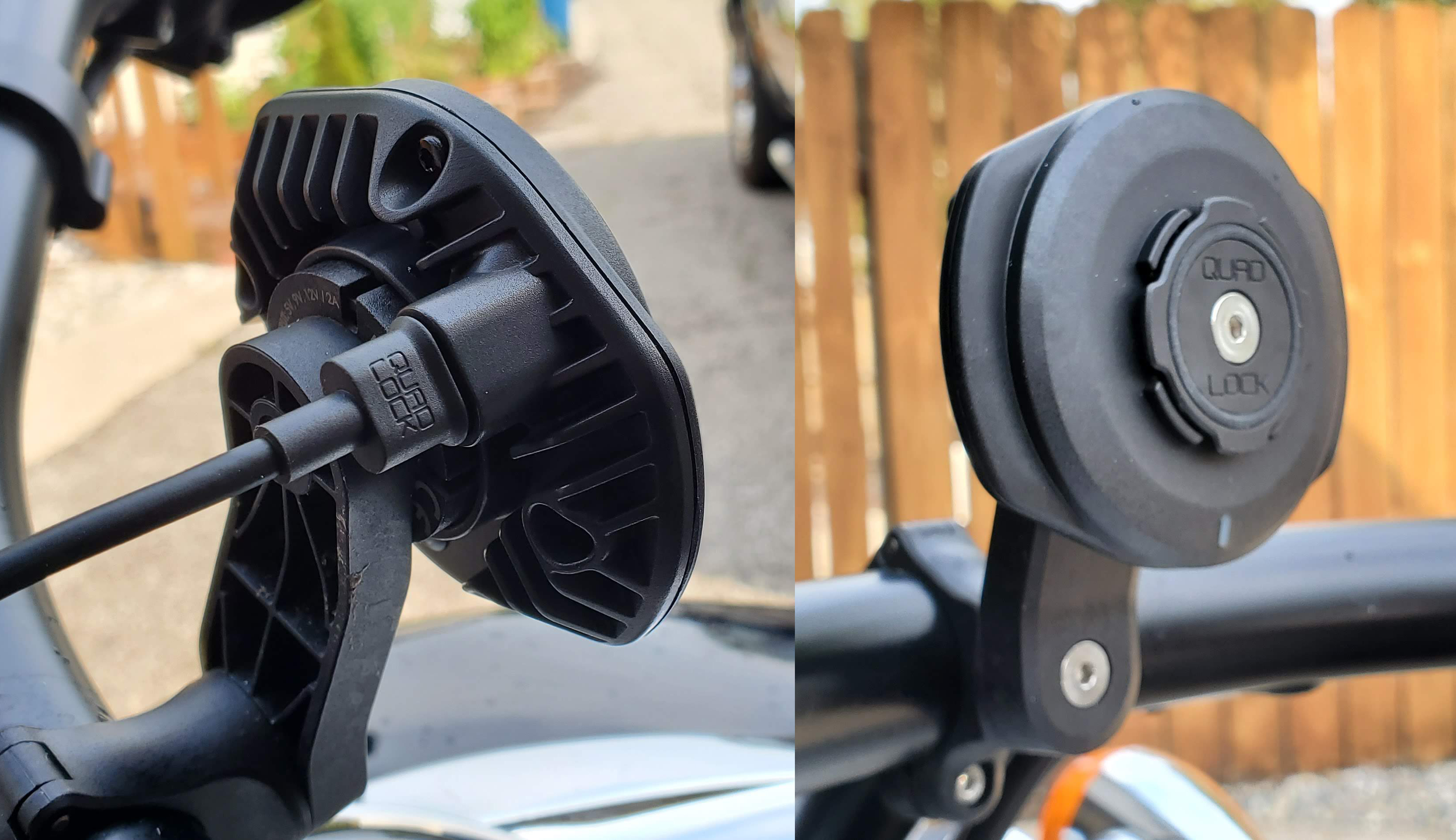 Buy Now: $74.95 or to learn more, check out: quadlockcase.com
Quad Lock Moto Collection Review
Quad Lock offers a variety of options for mounting your phone. The Moto collection offers another level of security and stability as well as convenience while riding for hours at a time.
Weatherproof Wireless Charging Head
9.2
The Good
Easy to install
Secure
Durable
The Not So Good
Can add some bulk when layering up on some components
The Phone Case could be better