Folks spend countless hours researching, comparing, and vetting frame materials, groupsets, wheel sizes, and more. It is all too easy to get caught up in the technical details of cycling, and similarly, all too easy to spend your hard-earned cash there, too. 
But what about hydration? Without a reliable water bottle to get you through those hot days and grueling climbs, you won't be able to maximize your rides.
With the relaunch of their brand comes a new bottle – the Breakaway 3-Layer Insulated Bottle – in three color options and two fun patterns. 
Let's get into the review!
Polar Bottle Breakaway Insulated 24oz Key Features:
Surge Cap self-seals to eliminate splatter

Tri-Layer insulation uses heat-reflective materials to keep you refreshed

Easy-Squeeze shape is designed to compress under load and fit any bottle cage

Dishwasher safe

5.3oz (without fluids)

100% BPA-free plastics
Polar Bottle Breakaway Insulated 24oz Review Breakdown
Design:
At first glance, the Polar Bottle Breakaway looks like a pretty standard cycling bottle. However, it's the thoughtful touches that make this bottle stand out from the rest. The plastic is lightweight, easy to squeeze, and responsive – meaning it doesn't require a "counter-squeeze" in a different position to let air back into the bottle. 
At the time of this review, Polar Bottle has three colors to choose from: Bolt Blue/Silver, Bolt White/Silver, and Bolt Charcoal/Silver (black cap on this one, too). Polar sent me the Bolt Blue/Silver colorway, and it adds a nice pop of color against my white-framed bike.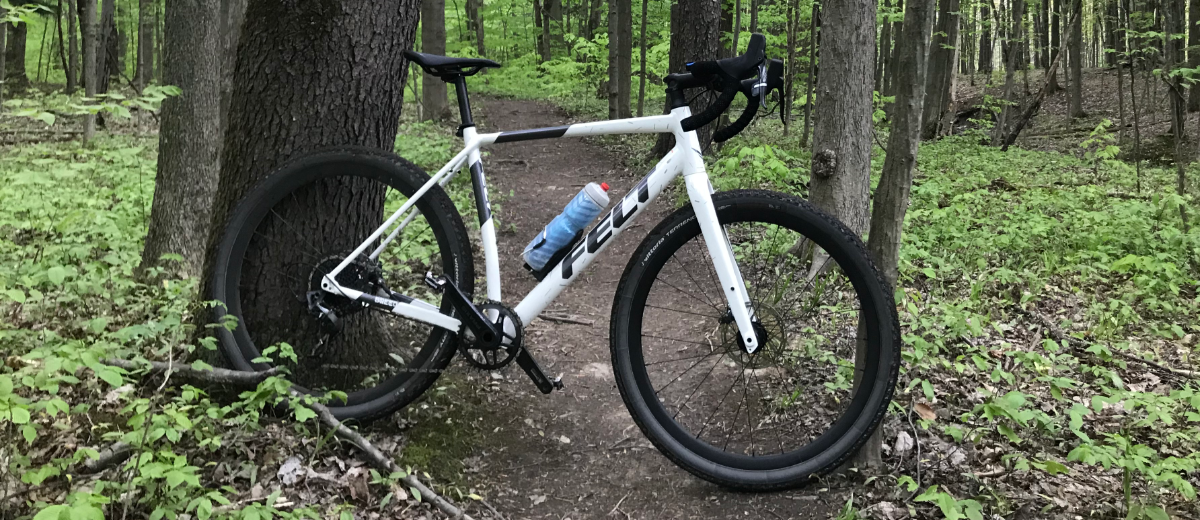 Buyers can also opt for one of two patterns (or one of each, because why not?!) Bolt, which is a zigzag – dare I say lightning bolt 🙂 – pattern and Ridge, which is a pleasant mountain ridge pattern that loops the bottle. 
Cap: 
This is where the Breakaway really stands out. A quick pull of the nozzle and the Surge Cap delivers a big gush of water with little effort and then seals right up to prevent drips. Where this really matters is if any hydration/nutrition is used with the bottle. The bright dye colors from hydration tabs can easily make a mess of your favorite jersey or bibs.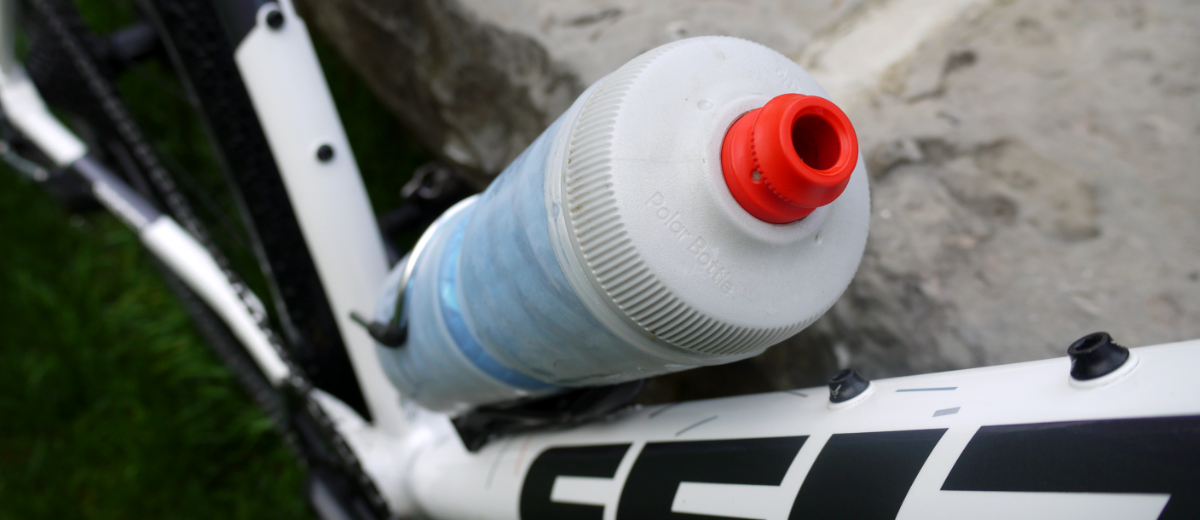 The majority of the time, I pop off my front wheel and transport my bike inside of my WRX. Due to the self-sealing cap, I don't worry at all about leaks when leaving the bottle in the cage when transporting my bike on its side.
An added bonus is washability. The surge valve is completely removable from the cap to be cleaned independently. Both parts are dishwasher safe!  Again, this is important when hydration/nutrition is used as that can cause quicker mildew buildup. 
Chill-factor: 
With the new Tri-Layer Insulation, Polar Bottle advertisers 2x the cold retention of their previous model. The previous model was only insulated with two layers. The Tri-Layer insulation uses Polar's well-known heat reflective material to deflect away the beating sun keeping your drink cooler for longer. 
While it's certainly no brand with a Y, it's not meant to be. For a bottle that weighs in at less than ½ a pound, the chill-factor is pretty reliable (and what you'd expect out of a lightweight insulated sport bottle). I took a series of rides in various weather above 80º max ambient temperature (recorded by my Wahoo Elemnt ROAM) and found that I often had no ice left, but the liquid was still well below room temperature.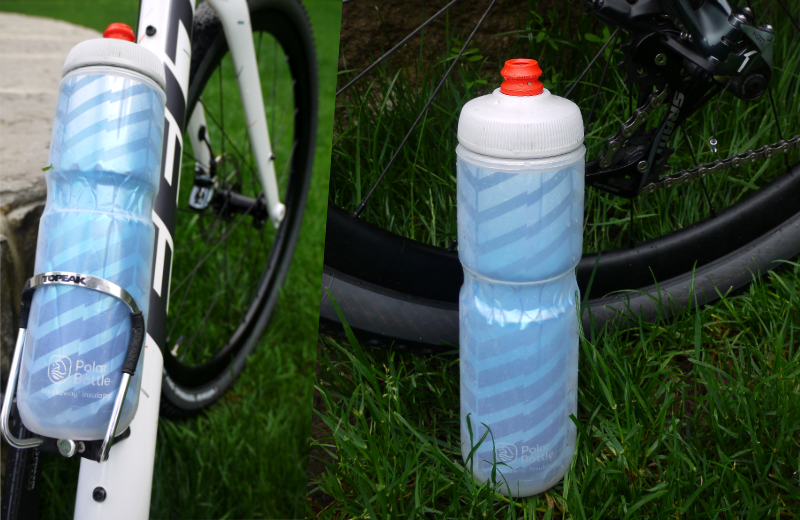 Bottle Cage Fit:
The same plastic that makes squeezing a joy also allows this bottle to fit securely just about any bottle cage out there. I've also not noticed any bit of bottle deformation from cages which is common in many other brands. 
Value:
At $15 for the 24oz version and $14 for the 20oz version, Polar Bottle's Breakaway is right in the sweet spot of the insulated bottle segment. At this price point, it really is a no brainer. We're talking just a few Washingtons here to get serious cooling power over a standard reusable bottle while still saving a few Washingtons compared to some other brands. 
Buy now $15, or Browse All Polar Cycling Bottles
Polar Breakaway Insulated 24oz - Gear Review
For those who want to get serious about their hydration game this riding season, Polar Bottle's trusted insulation technology is back and better than ever. Self-sealing, no-leak cap, and double the cold retention of the previous model.
THE GOOD:
Self-sealing cap does not leak during transport
Triple Insulation does the job
Nice color options
THE NOT SO GOOD:
Self-seal cap doesn't leak, but will spray if too much pressure applied to bottle