Summer is upon us, and it's time to get out there enjoy it! Whether that means working on your beach bod by shedding a few extra pounds, or simply absorbing some rays while breathing in a dose of fresh air, a proper pair of running shoes will be an important tool in obtaining all of the above. This Spring, we took to the trails in Mizuno's latest model in their consistently reliable Wave running shoe lineup, the Wave Inspire 14.
Key Features:

DynaMotion Fit: Creates an upper that moves with your foot seamlessly.
INTERCOOL: Cool and dry. Offers great breathability. Ventilation system reduces heat and humidity build-up inside the shoe during performance.
Mizuno Wave: Wave sets the standard for running shoe technologies.
SmoothRide: Creates a smooth transition from heel to toe on every step.
U4ic Midsole: Optimal shock attenuation, durability and a superior ride.
X10 Outsole: Durable carbon rubber that allows for longer wear.
U4icX Midsole: A lighter, more cushioned iteration of U4ic, delivering a softer underfoot feeling for a smooth transition.
U4icX Strobel Lasting Board: Ensures a comfortable underfoot feel.
Fan Wave Plate
Men's Wide (2E) Fit
Mizuno Wave Inspire 14 Review Breakdown
Design:
Based on our experience, Mizuno has built a reputation of innovative design choices integrated with sturdy construction, and the Wave Inspire 14 is no exception. To look at it, the style of design is not as aggressive as other Wave shoes from the past. The choice to play down the aesthetics in construction is key in this shoe's ability to match its wearer's personality through four distinct color options. Whether your style preference is toned down, more traditional, or aggressive, an option is certainly available here.


Although we've become somewhat accustomed to a more seamless upper construction in the past with Mizuno's Wave running shoes, this time around they've opted to go heavy on the seams with mesh upper. The mesh, especially in the toe box, is loosely woven and layered for a perfect balance of ventilation for the warmer days and protection from the elements on those cold soggy mornings. The heal construction is incredibly solid, and we didn't experience any slide or give. However, this is considered a wide shoe, and there was a bit more room in the toe box than we expected.
Comfort: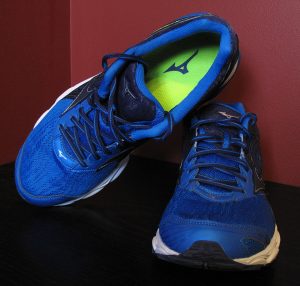 The DynaMotion Fit construction of the 
Wave Inspire 14
 provides in impressive amount of comfort, moving with the foot from beginning to
end of each step. From toe to heal, the construction of the shoe becomes more sturdy, so there's minimal slippage upon impact at the beginning of a step, and the right amount of give for the toes to splay as the foot leaves the ground. The underfoot is quite soft, delivering a tremendous amount of cushioning needed for the hundreds of miles you'd hope to get out of a running shoe. We did notice some minor imperfections in the soft underfoot material, but nothing that caused anything more than a slight irritation.
Performance:
Over the years, 
Mizuno
has certainly experimented with a wide variety of combinations in materials for responsiveness in their shoes. In the case of the 
Wave Inspire 14
, they've gone with what they call the U4ic (euphoric) Midsole, which turns out to be quite light in weight yet responsive to each step. To counterbalance the exceptional softness of the U4ic foam, the durable carbon X10 outsole provides the protection needed for the many miles of running you'd hope to get out of a shoe, but manages not to hinder performance once properly broken in. Thanks to these materials combined with the Fan Wave Plate that supports the foot from heel to ankle and the U4icX Strobel Lasting Board for under-heel comfort, what you get is a soft yet stable ride with each footfall.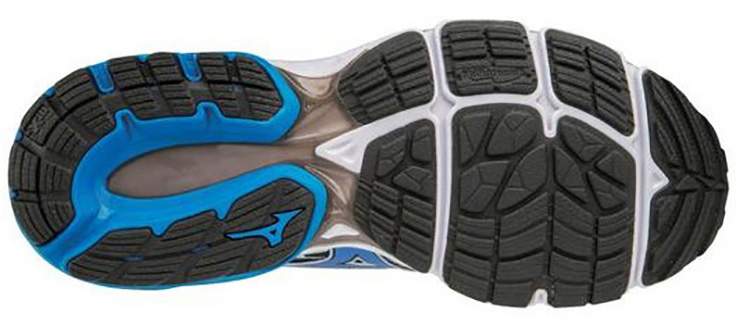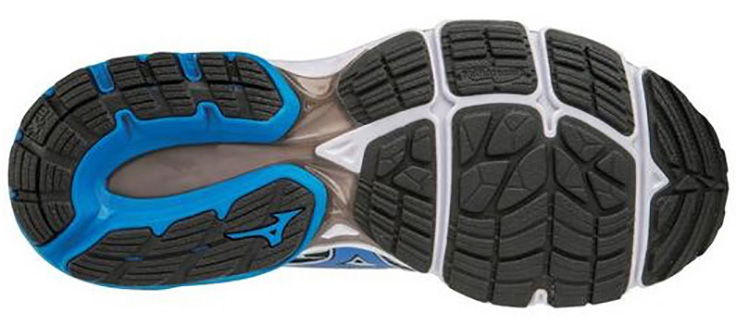 Durability:
We've taken to road and trail with the
Wave Inspire 14
 for a few months now, and there's very little show of wear at a glance. The X10 Outsole tread is still looking rigid and ready to go the distance. Although 
Mizuno
 went with a more seam heavy pattern than we're used to, all is holding together strong and tight. The layered mesh in the toe area has definitely seen some give over time, but no more than expected. The real test of time is in the underfoot that has proven to remain quite soft and stable, and we're confident our feet will remain protected in the
Wave Inspire 14
 for miles to come.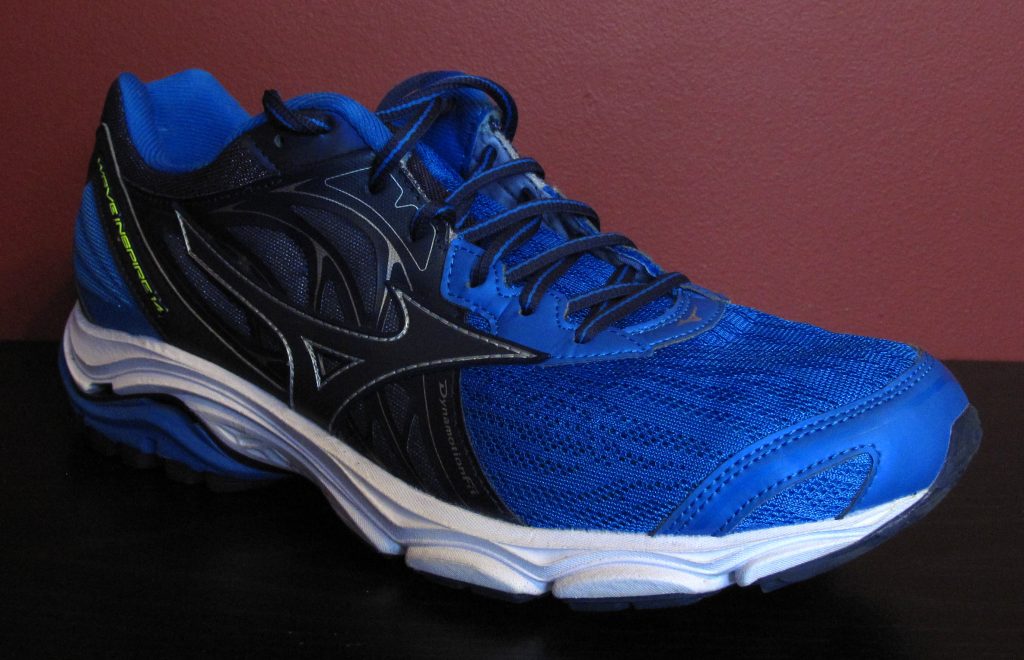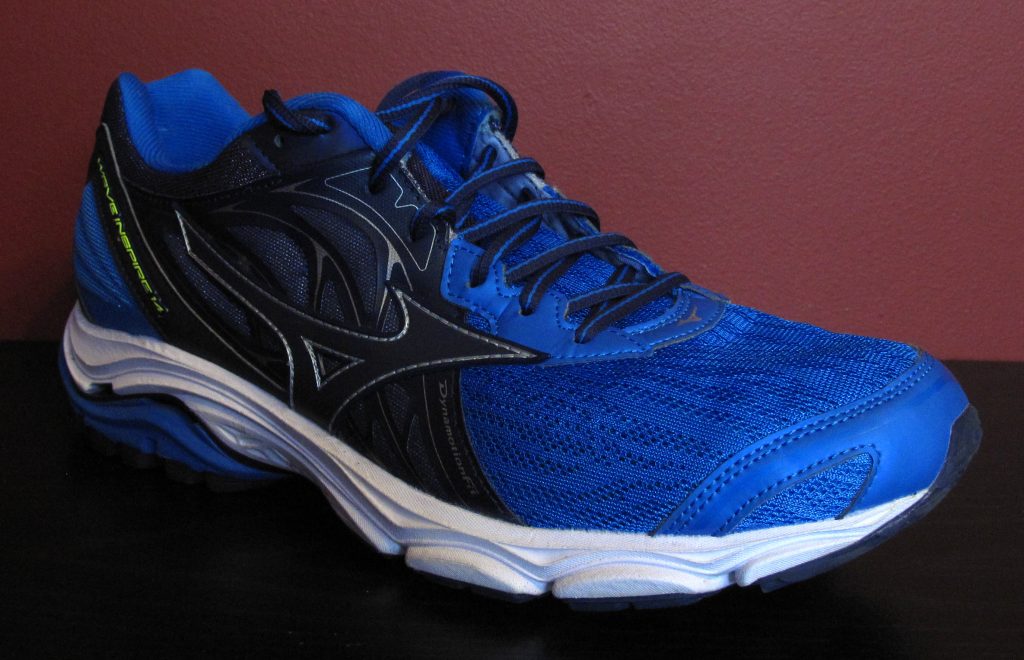 Value:
An addition to a long line of Mizuno Wave predecessors landing in the mid to high price range, the Wave Inspire 14 had quite a lot to live up to. We were a little concerned with a few design choices and what seamed a heavier running shoe at first. However, we were quite pleased by the responsive nature and stable construction once we started getting in some real miles. The underfoot remains one of the softer we've ever experienced, and the solid midsole and heel construction has kept every step steady from day one.
Buy Now: $130 or to learn more, go to: Mizuno.com
Mizuno Wave Inspire 14 - Fitness Review
Designed for a soft and stable ride that goes the distance, the Mizuno Wave Inspire 14 has handled road and trail with ease.
The Good
Responsive Ride
Great Ventilation
Highly Durable
The Not-So-Good:
Wide Fit Only
Slight Underfoot Imperfections