The days of shopping for a mattress at a big box store are numbered. These are the days of buying a new mattress from your phone without ever leaving your existing (crappy) bed. This means that having a comfy new dream platform delivered right to your doorstep is the new mattress buying experience. But that has meant these new mattresses are made out of space-age materials that you've never experienced. Some of them have pitfalls like holding on to your body heat and shooting it back to you feeling somehow amplified. Resulting in not a great sleep experience.
The great folks at Leesa have figured it out! You might remember how much we loved The Original but with the Leesa Hybrid mattress, they have managed to take traditional mattress design, combine it with new sleep technology and deliver it right to your doorstep. The result is a convenient way to the good night's sleep your body has been telling you it needs.
Key Features
1,000+ 6″ 14.5 gauge pocket springs
Two 1″ Core support foam layers
1.5″ Memory foam layer
1.5″ Hole punched foam layer
Ultra soft cover
CertiPUR-US Certified
100% Made to order in the USA
115 lbs (queen)
Free shipping
100 Night trial period
10-year warranty
Leesa Hybrid Mattress Sleep Review Breakdown
Ordering/Delivery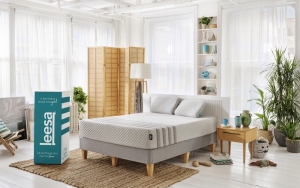 Leesa is a direct to consumer business which means the best way to order is directly on their website leesa.com. There is no middleman to work through, just go to the source and order away.
Once you have placed your order, Leesa goes to work. Every mattress is made to order so you can be sure that your new bed will never be sitting around in a dusty warehouse. This is why you'll see a 3-6 day delay before your order ships for free.
Once your new mattress is on its way to you, you'll get a tracking number and once the box arrives at your doorstep, you are almost ready for a great night of sleep.
The mattress is vacuum packed and compressed at the factory. This means that you shouldn't expect a bed-sized box to appear and you will have a pretty compact package to move to the bedroom instead of needing to maneuver a bulky mattress through the door and house.
However, because of the construction of the mattress, you will still need a buddy to help you get it to the bedroom. Our queen sized mattress weighs 115 lbs even though it was still compact. If you don't have a buddy available, they also provide at-home setup services.
One thing to keep in mind is that because this comes straight from the manufacturing facility and vacuum packed to your door, there may be a bit of a new mattress odor when it is first unpacked. At first, it was a bit strong but faded quickly and didn't linger long enough to be an issue for us.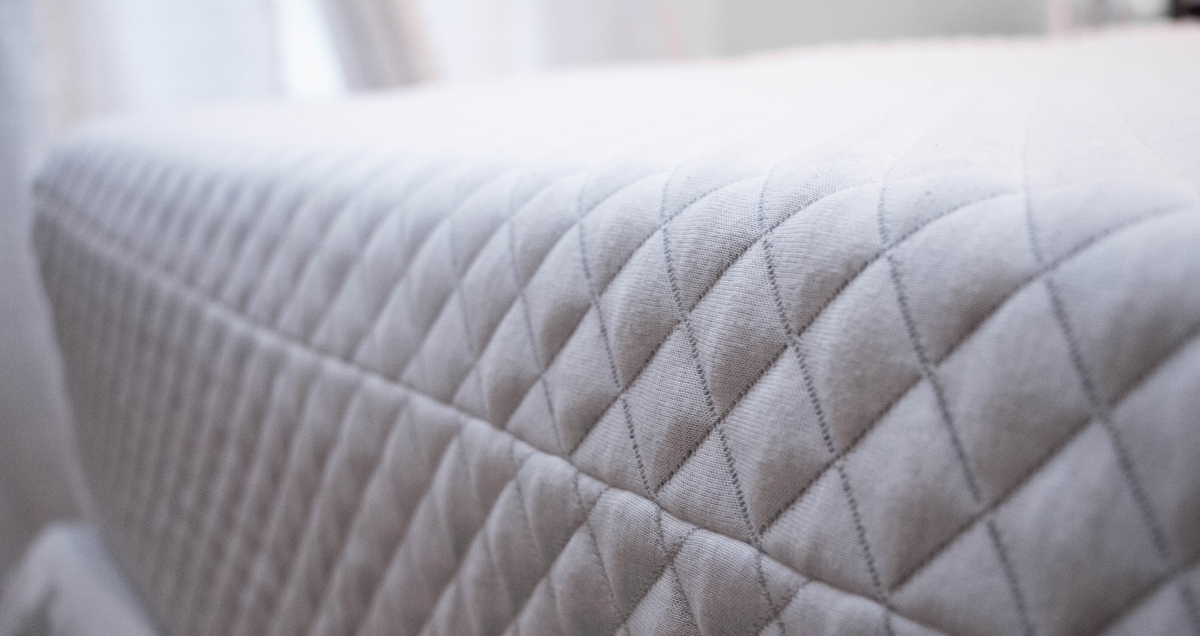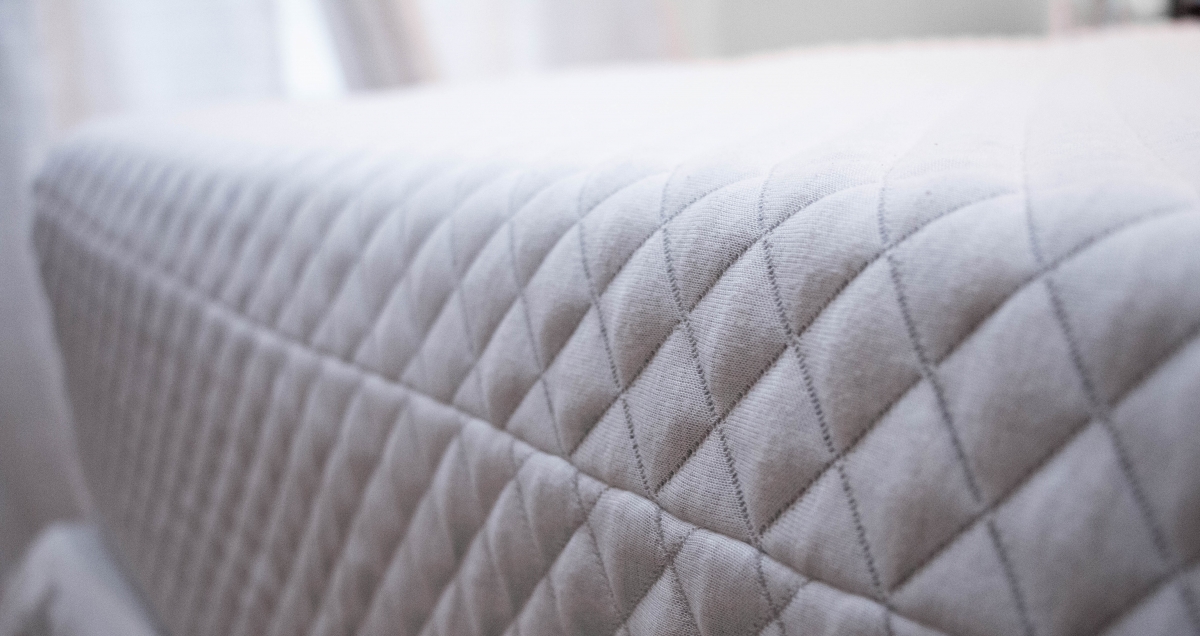 Design
The Hybrid mattress is extremely well designed to be the perfect blend of all things mattress. Several layers make up the 11″ tall sleeping surface. This is not just a big slab of memory foam like some of the earlier ship to home mattresses.
At the base, there is a 1″ core support foam layer. Next up is what makes the Leesa Hybrid so great; over 1,000 pocket springs with perimeter edge support. Then, to round out the support part of the mattress is another layer of 1″ core support foam.
On top of all that is the stuff that gives it that pillowy comfort and is an upgrade from the original Leesa mattress. 1.5″ of contouring memory foam followed by 1.5″ of a cooling foam that has holes punched in it to ensure a soft but cool surface.
Finally, they took all those layers and wrapped it in a great looking white and gray cover that is extremely soft! It is made out of a material that feels like one of your favorite, softest t-shirts.

Comfort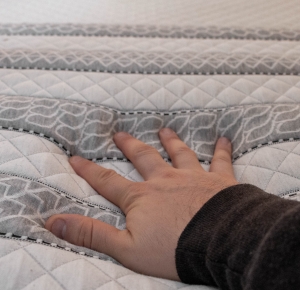 The construction of the Leesa Hybrid is broken down into 3 layers, each providing a unique benefit.
On top is the "Comfort Layer." The hole punched foam does an excellent job of staying cool. I have had similar mattresses that really heat up and radiate back body heat. I'm a warm sleeper and there is nothing worse than waking up to feel like you are too hot. While it may be just slightly warmer than a traditional style mattress, I have no complaints of overheating.
The next set of layers is the "Memory Foam Recovery Layer" which provides performance memory foam to enhance body contouring by relieving pressure on your back, hips, and shoulders. It does all that whether you are a side sleeper, back sleeper, or belly sleeper. This layer is the winner in our book. After a few nights on this, both my wife and I had noticeably woken up in the morning with less of that "stiff" feeling in our shoulders, hips, and back. Just as advertised. Leesa really nailed the balance here quite well!
The final layer is the "Base Layer" which contains the 1,000+ pocket springs to give the Hybrid mattress supreme durability and stability. What exactly is stability in a mattress? I know this quite well as I like to sleep on the edge. Not in any metaphorical way, I literally sometimes let a leg hang off the mattress. In memory foam mattresses, I have noticed that after some time I feel like I'm being rolled out of bed. The Hybrid pocket springs fight that tendency to give a soft, supportive base no matter where you lay. Because they are also pocketed coils, they can all move independently. That means I wasn't shaken awake by the tosser and turner slumbering beside me. (Or is it the other way around?)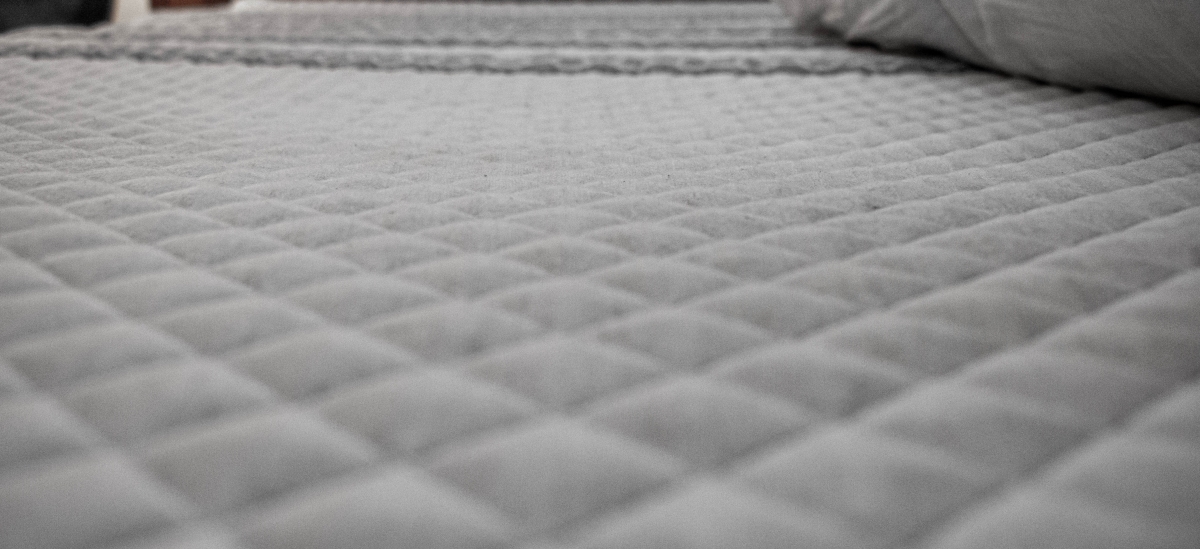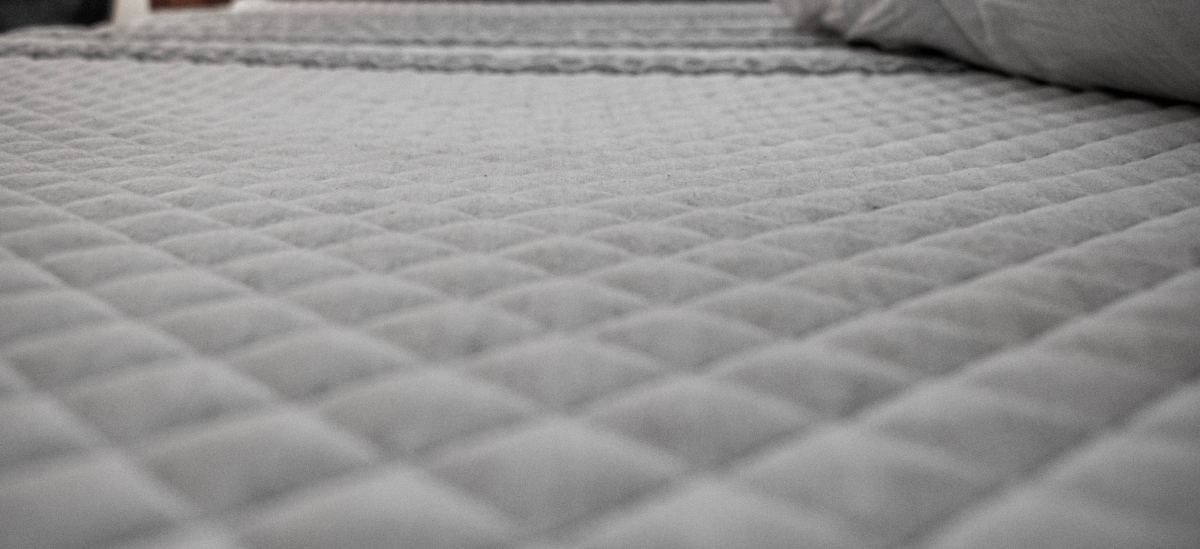 Value
Leesa falls into a premium brand when it comes to mattresses. The Hybrid is a top-ranked sleep surface so it does come at a bit of a premium. However, it is an extremely quality product and really provides a great night's sleep.  From being made to order, to a 100-night sleep guarantee, to free shipping, to a 10-year warranty, there are a lot of extras you are getting for your money.
One of the coolest included values is that Leesa is just a good company. Not only are the mattresses being made in the USA, but Leesa cares by using its B corp classification to make the world better. Their "1 Good Bed Promise" is a program where they have provided over 36,000 beds to children in shelters and organizations so they have a safe place to rest. This means that for every 10 beds sold, 1 is donated to a kid in need.
Even with all these perks, the price of the bed still falls under what you would pay for a nice mattress at most big box stores. Given all of this, it's clear to see that the Leesa Hybrid really is a great value that will leave you feeling better physically after a good night's sleep and also help you sleep better at night knowing that a little good was put in the world with your purchase.
Buy Now: Leesa.com $999-$1,899 (tip: Look for deals & sign up for their email list to get a coupon!)
Leesa Hybrid Mattress - Sleep Review
The Leesa Hybrid mattress provides a premium night sleep like you would find from a traditional mattress with the convenience of shopping online. Combined with supporting a great company, the Leesa Hybrid is sure to leave you with a great shopping and sleeping experience.
The Good
Extremely comfortable
Easy shopping/delivery
A company for good
The Not So Good
Some odor out of the box
Pretty heavy