Quiz: what does I Know What You Did Last Summer, Big Momma's House, and The Boogey Man all have in common? Answer: All terrible trilogies. More times than not,  the third in a trilogy is a box office failure and a massive disappointment to its loyal audience. But like the Iron Man and Evil Dead franchises, there are some exceptions to the rule. Recently JBL released the Pulse 3 and unlike cinema trends, they just keep getting better! Let's have a look! 
(Check out our reviews for the original JBL Pulse and the JBL Pulse 2!)
Key Features:
Wireless Bluetooth Streaming

12 hours of Playtime

360 degree sound and light show

Waterproof

Speakerphone capabilities

JBL Connect App

Voice Assistant Integration
Tech Specs:
Out power 20W
Power supply up to 12 hours

Battery Type

Lithium-ion polymer (3.7V, 6000mAh)
What's Included:
JBL Pulse portable stereo speaker with LED lights

1x USB adapter

1x USB cable

Quick start/ safety guide

Downloadable App
Design:
The biggest difference between the JBL Pulse 3 and its predecessors is the upgraded light display. No longer is there a "mesh" or "grated" cover over the impressive lightshow. The crystal clear lightshow gives a hip and modern "lava lamp" effect that syncs to your favorite tunes. The similarities to a lava lamp looking design could be a turnoff for some but I dig it. The speaker is light and durable, easy to toss in a duffle and go.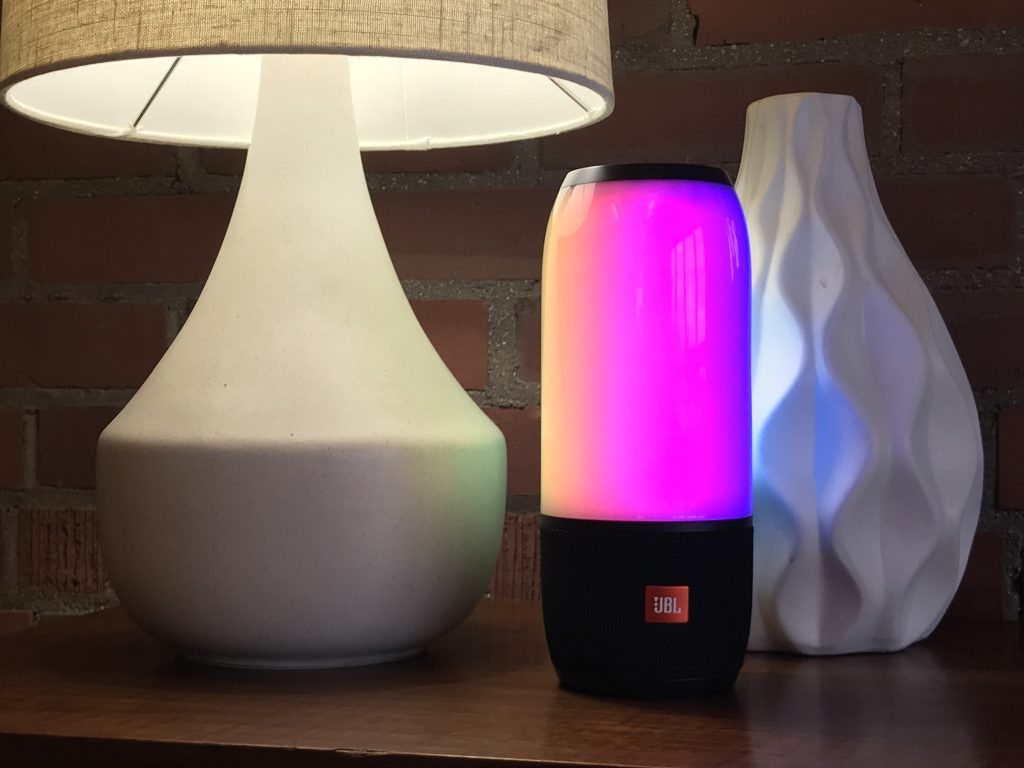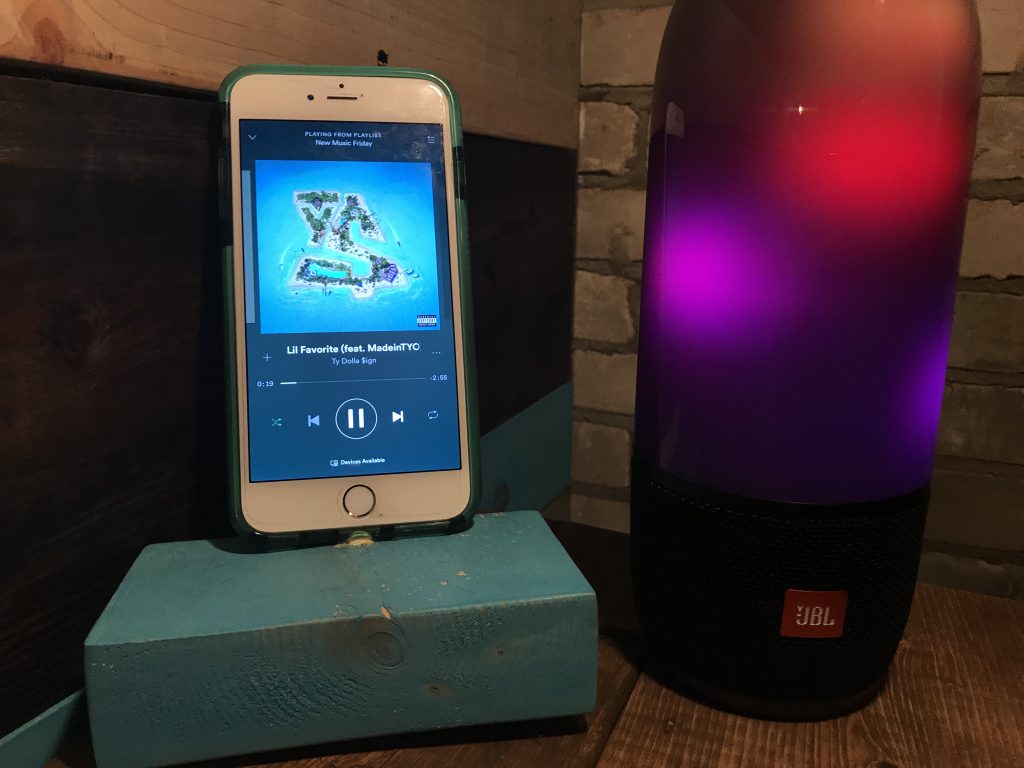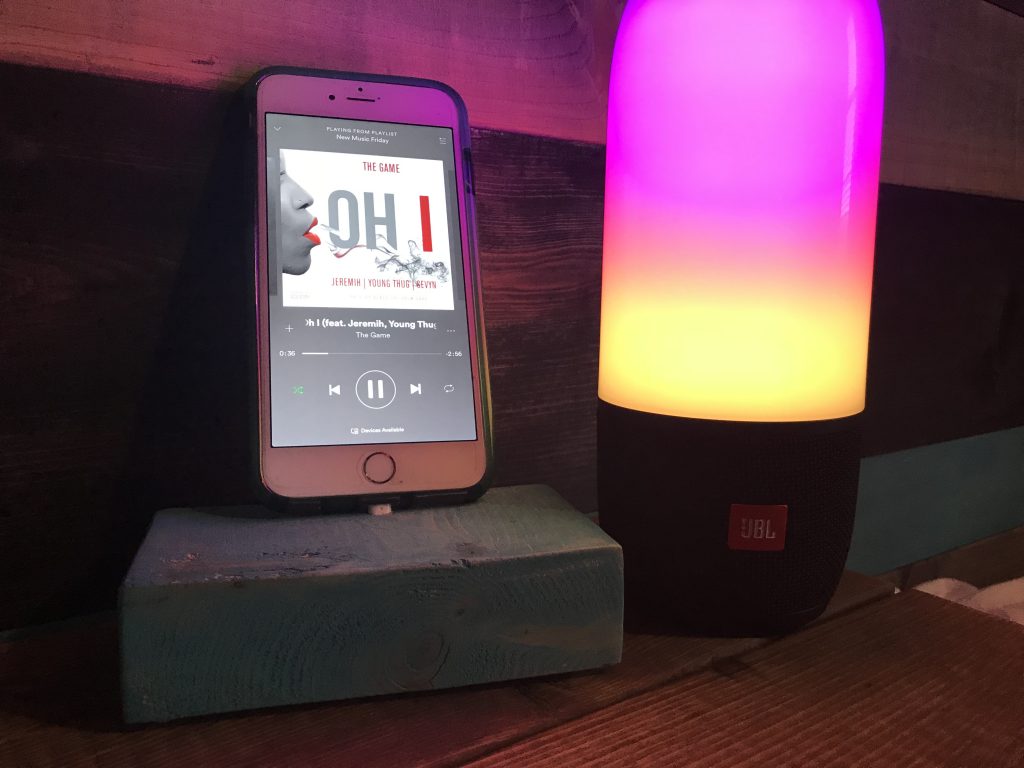 The size is comparable to an "Alexa" device and can be as discreet or dazzling as you choose. There are many preset color and color pattern options for the JBL Pulse 3 or you can easily customize your light show with the JBL Connect App.
Controls:
The  power, volume, bluetooth, lightshow control, syncing, and charging port are all integrated in one easy to use spot. Like the JBL Pulse 1 and 2, the control panel is still without controls to skip to the next song or go back to the previous built in the speaker. Like the previous models, it's a bit of a let down but overall is not a dealbreaker.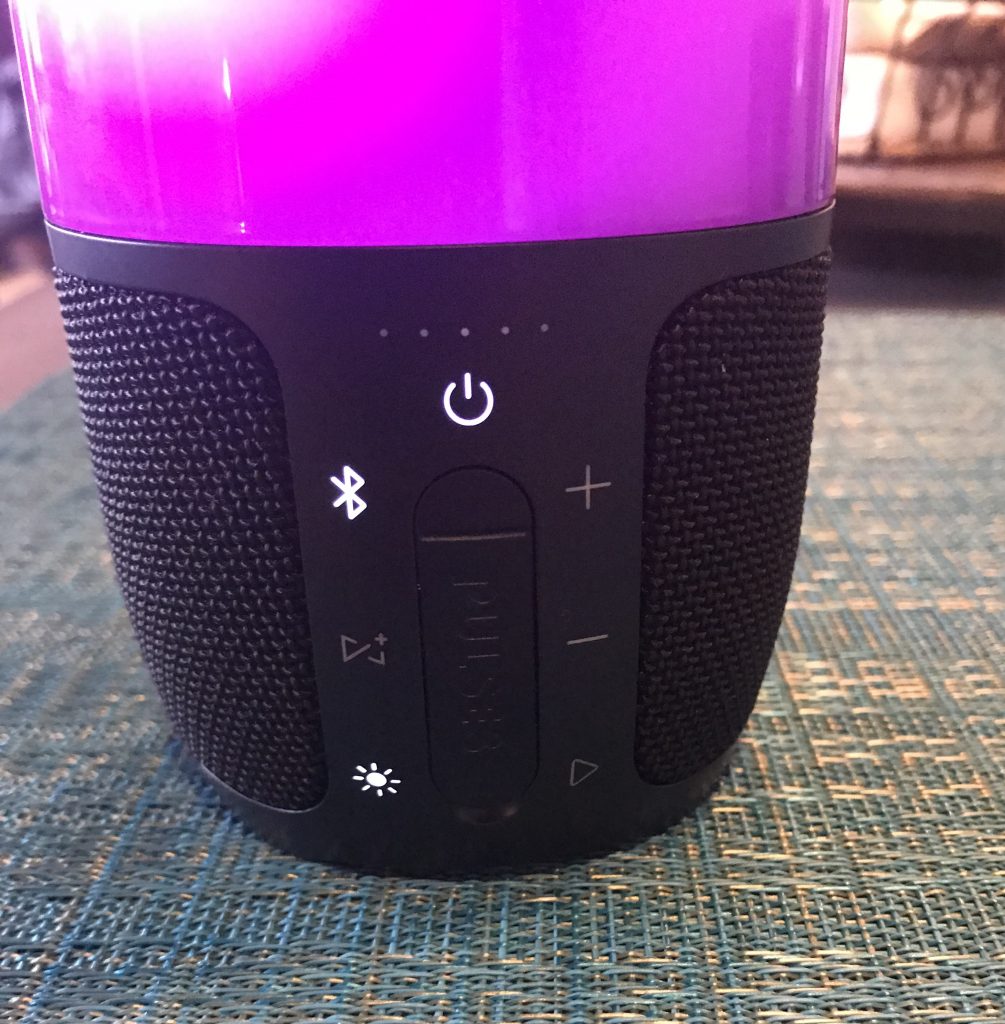 Pairing:
From the initial pairing to each time you turn your JBL Pulse 3 on, pairing is an absolute breeze. You can pair up two devices at once. The moment the speaker powers up, the device is paired and you are ready to jam. I have never had a device to pair and to continue to pair so flawlessly with each use.
Like the others in the Pulse series, there is a downloadable app that will allow you to customize your light settings. The 3 also allows you to connect to voice controls and control the speaker with just your voice. Great feature! The Pulse 3 can also pair and sync up to other JBL devices.
Acoustics:
Like its siblings, The JBL Pulse 3 packs some serious sound. For a small speaker, the JBL 3 can rock a room or have enough power to be enjoyed outdoors in many different settings. I was impressed by the volume this little speaker can crank out. I have yet to need the highest volume options.
The 3rd in the series brings a better and clearer sound quality than the others that came before. The bass radiators built-in on either end have been greatly improved and brings in a thumping bass.
Build Quality/Value:
Like the JBL Pulse 2, the device is made to be set upright only. With the built in bass radiators, I did want to set it on its side, but that is not an option without the speaker rolling and crashing. The JBL Pulse 3 is waterproof. Making outdoor use or singing-in-the-shower karaoke worry free!
One of the most exciting things is that JBL continues to improve its technology in the Pulse series but keeps its price of $199.95. What company do you know that improves its technology in a series and still keeps the reasonable price of the original?
Buy Now: $199.95 or shop other JBL products head over to JBL.com
JBL Pulse 3 Bluetooth Speaker - Tech Review
The JBL Pulse 3 packs good quality sound into a portable speaker. With easy pairing bluetooth capabilities, synchronized light show, and voice activated technology, the 3rd in the JBL Pulse series will keep your party bumpin'!
The Good:
Great sound
Easy to pair
Fun light show experience
The Not So Good:
Unable to skip songs on the device intself
Lava lamp vibe may not be your style