Skullcandy Rail ANC Wireless Earbuds
The Skullcandy Rail ANC Wireless Earbuds are a budget-friendly pair of earbuds that offer a good combination of features and performance. With their affordable price point, they aim to provide an enjoyable listening experience while also incorporating active noise cancellation (ANC) technology.
Key Features:
38 Hours Total Battery + Rapid Charge
IPX4 Sweat & Water Resistant
Adjustable 4-Mic Active Noise Canceling (ANC)
Skull-IQ Smart Feature Technologyi®
Personal Sound by Mimii®
Wireless Charging Case
Design & Comfort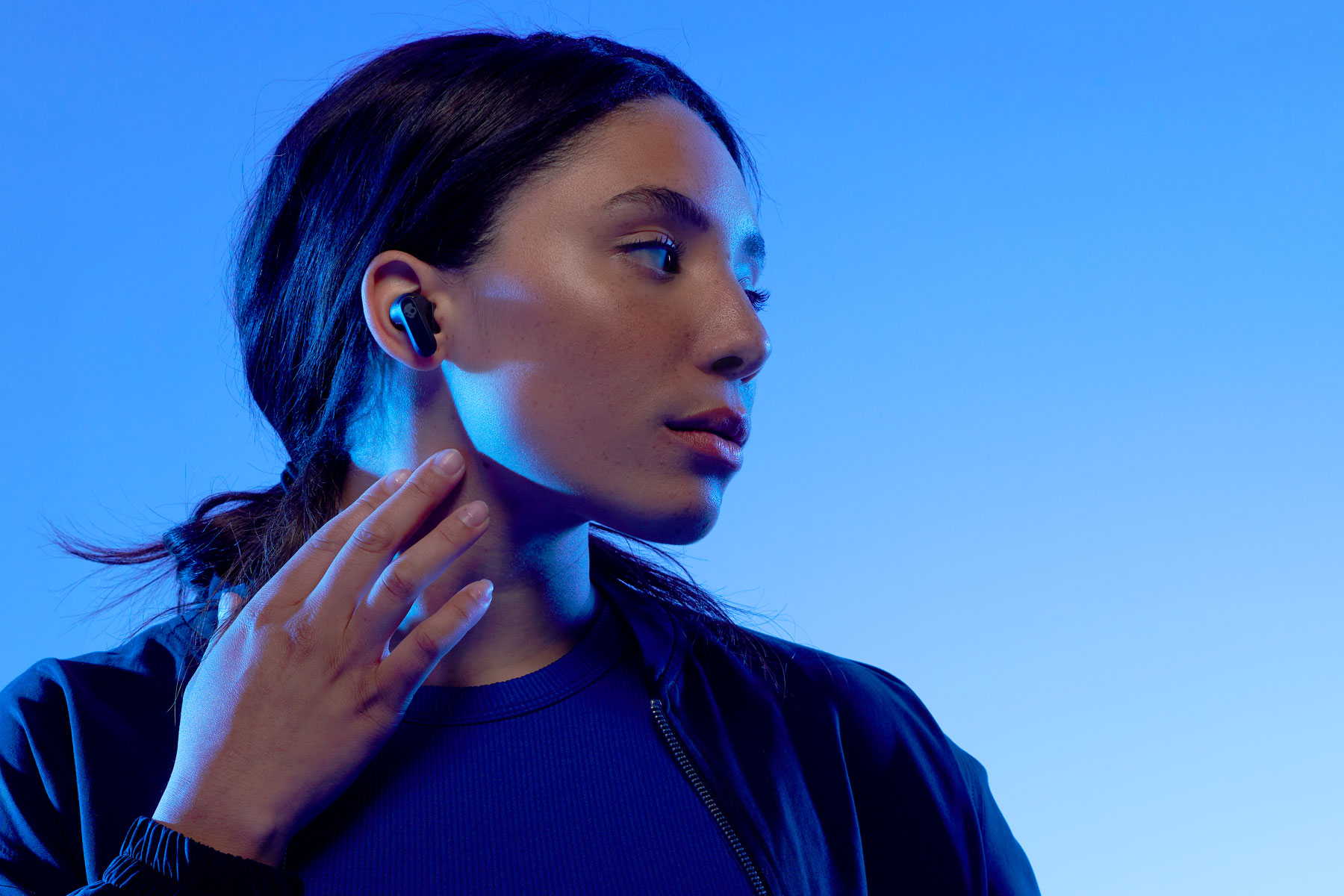 The Rail ANC earbuds have a sleek and minimalistic design. They come in a compact charging case that easily fits into your pocket or bag. The earbuds themselves have a lightweight construction, making them comfortable to wear for extended periods. The ear tips fit securely in the ear and provide a decent level of passive noise isolation.
Sound Quality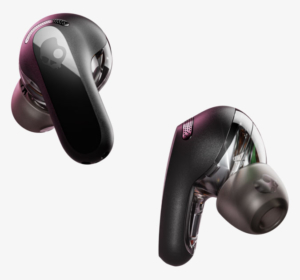 Considering their price, the sound quality of the Skullcandy Rail ANC earbuds is impressive. The audio is well-balanced, with decent bass response, clear mids, and detailed highs. While they might not match the sound quality of high-end earbuds, they certainly deliver an enjoyable listening experience for casual use and everyday listening.
Active Noise Cancellation
The active noise cancellation feature of the Rail ANC earbuds is a nice addition, especially at this price point. It effectively blocks out background noise, allowing you to immerse yourself in your music or podcasts without distractions. However, it's worth noting that the ANC performance is not as powerful as what you might find in more expensive models. Still, it provides noticeable noise reduction in moderate noisy environments.
Battery Life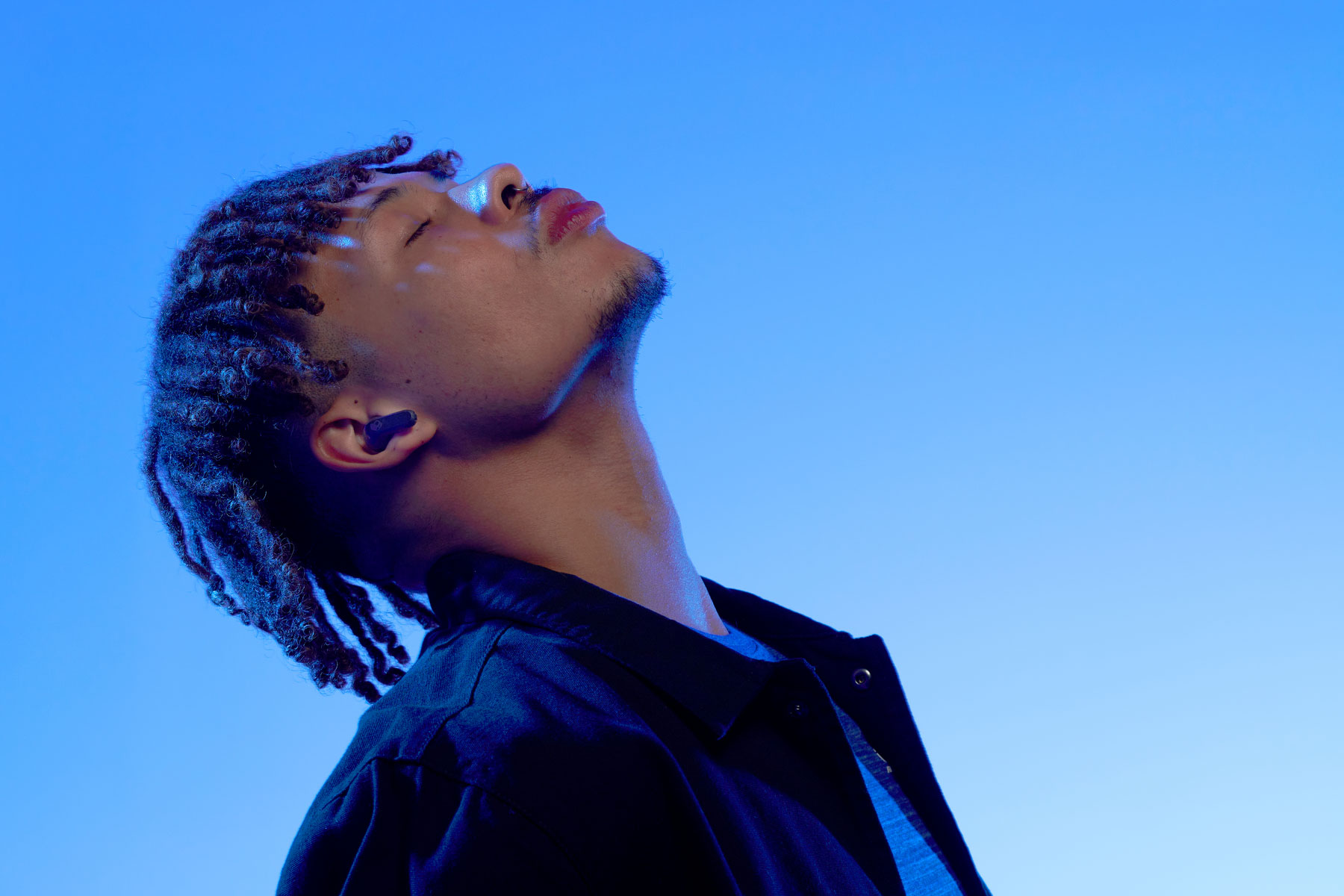 The battery life of the Skullcandy Rail ANC earbuds is decent. With ANC turned on, you can expect around 6 hours of playback time on a single charge. The charging case provides additional charges, extending the total playtime to around 24 hours. It's important to note that battery life can vary depending on the volume level and usage patterns.
Connectivity and Controls
These earbuds utilize Bluetooth 5.0 for wireless connectivity, ensuring a stable and reliable connection to your device. Pairing them with your smartphone or other Bluetooth-enabled devices is a straightforward process. The touch controls on the earbuds allow you to adjust volume, change tracks, answer calls, and access voice assistants with ease.
Value
The Skullcandy Rail ANC Wireless Earbuds offer a compelling package for those on a budget. With their stylish design, comfortable fit, solid sound quality, and the added benefit of active noise cancellation, they are a great option for casual listeners and commuters. While they may not match the performance of higher-end models, they provide excellent value for the price. If you're looking for an affordable pair of wireless earbuds with ANC, the Skullcandy Rail ANC earbuds are definitely worth considering.
Buy Now: $99.00 or to learn more, check out: www.skulcandy.com
Skullcandy Terrain Bluetooth Speaker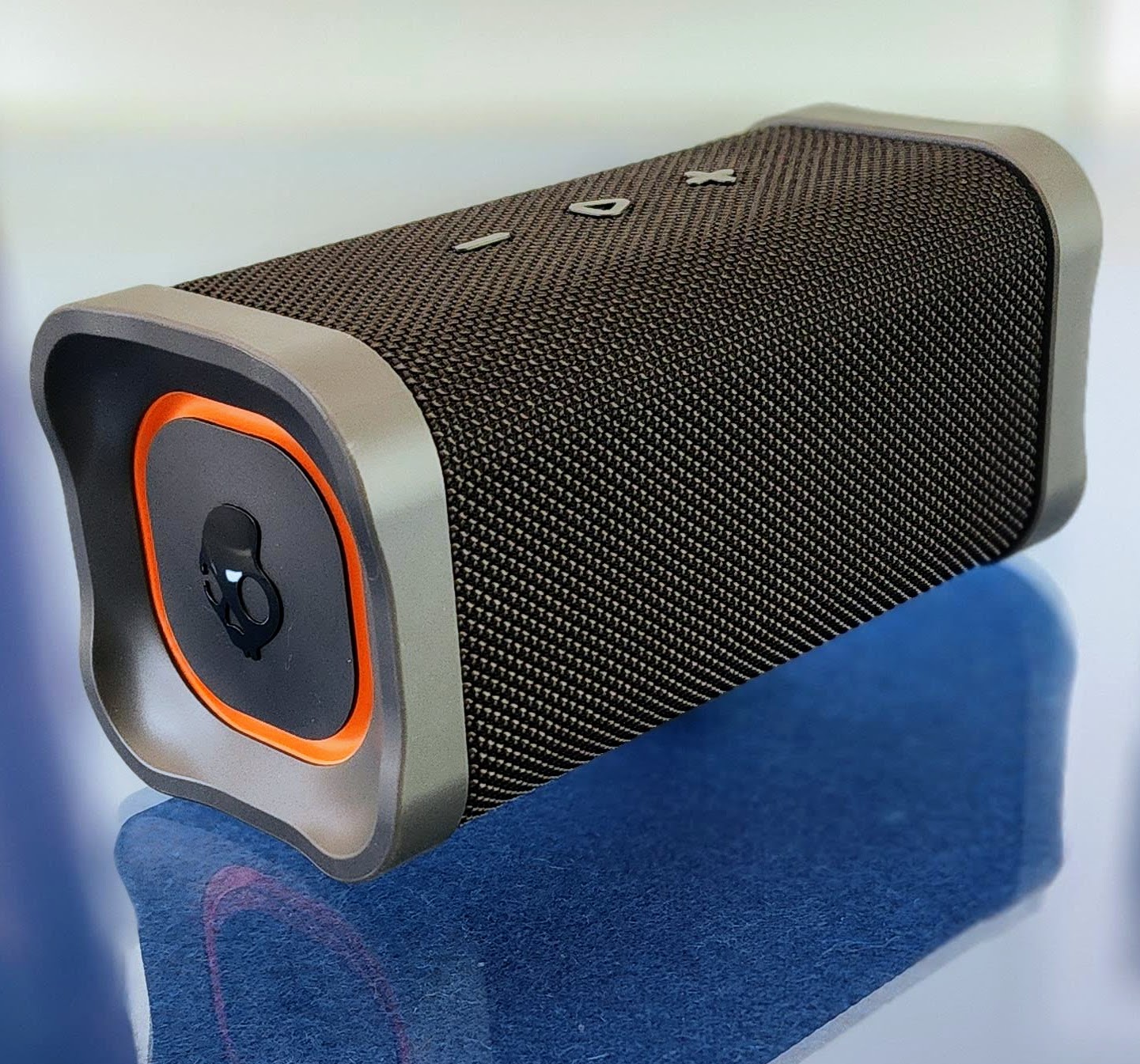 I recently had the opportunity to try out the Skullcandy Terrain Bluetooth Speaker, and I must say, I'm thoroughly impressed with its performance and features. Skullcandy has always been known for producing high-quality audio equipment, and the Terrain Speaker is no exception.
Design and Build Quality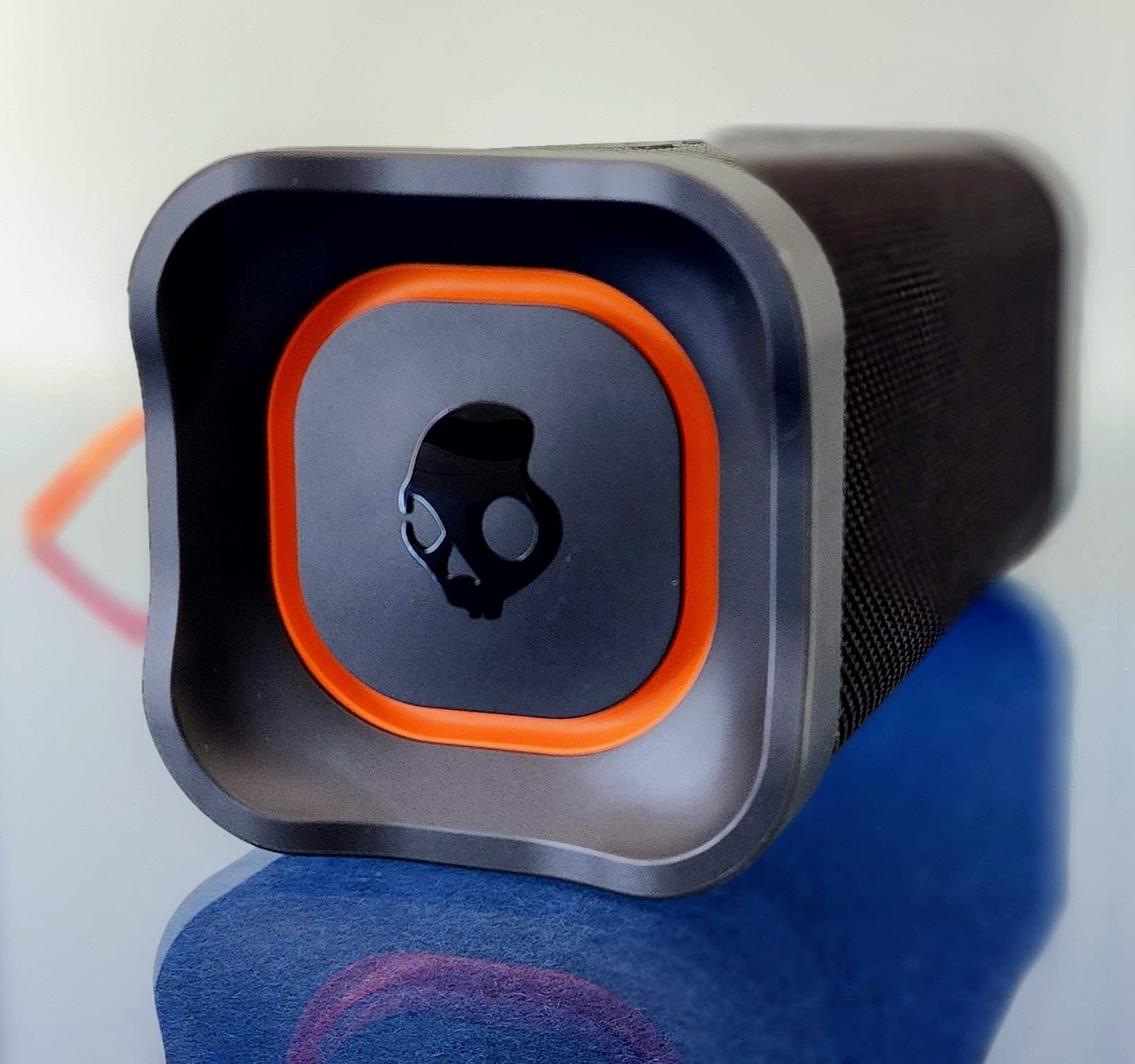 The first thing that caught my attention was the speaker's design. The Terrain Speaker boasts a sleek and modern appearance, with a rugged exterior that suggests durability. It's designed to be portable, and the compact size makes it easy to carry around. The build quality is excellent, featuring robust materials that seem capable of withstanding some rough handling and outdoor use.
Sound Quality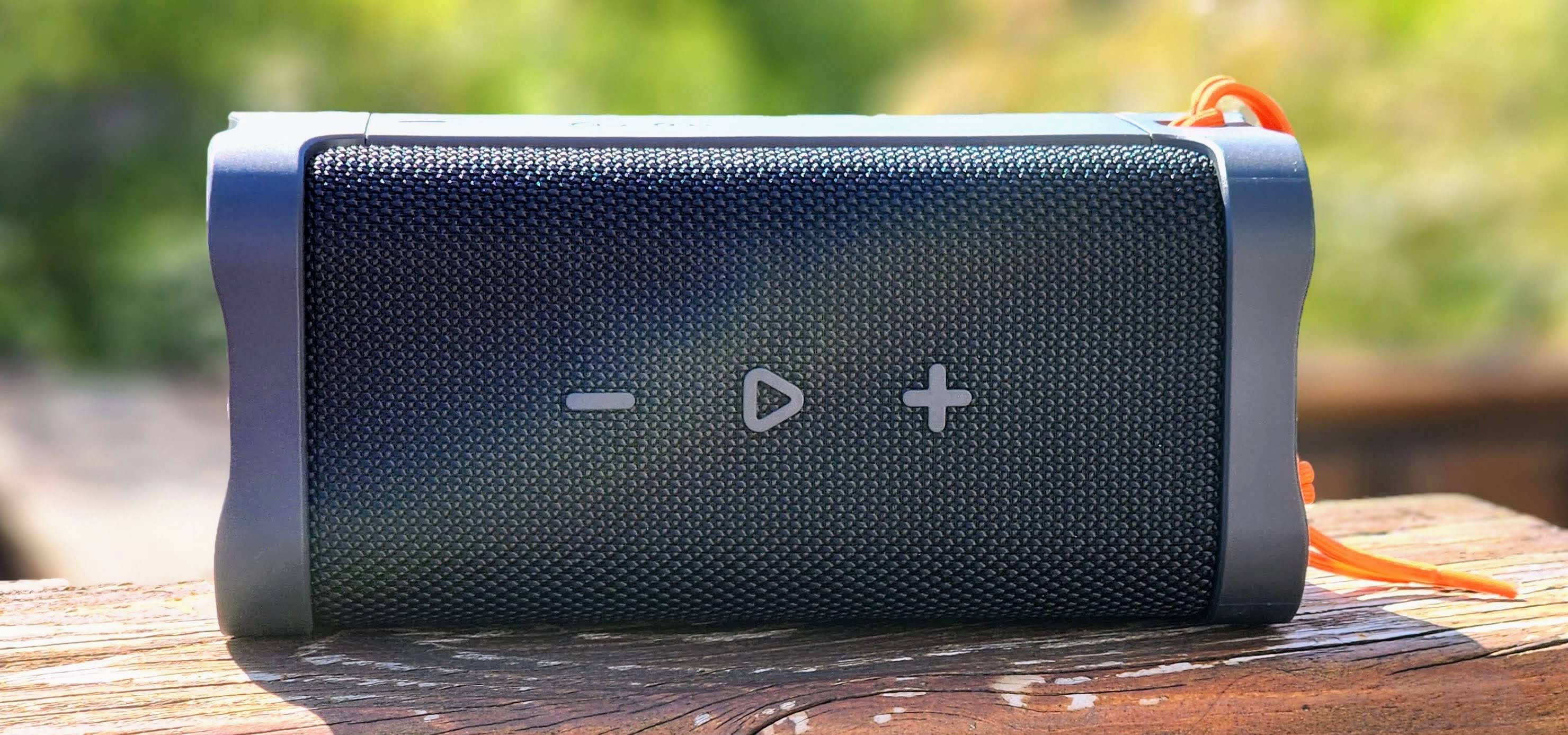 In terms of audio performance, the Skullcandy Terrain does not disappoint. The speaker produces clear and crisp sound, and I was surprised by the powerful bass it delivered for its size. Whether I was listening to music, podcasts, or watching videos, the audio quality remained consistent and immersive. The volume range is impressive, and even at higher volumes, there was minimal distortion.
Connectivity
The Terrain Bluetooth Speaker offers seamless connectivity through Bluetooth technology. Pairing it with my smartphone was a breeze, and the speaker maintained a stable connection throughout my usage. The Bluetooth range is decent, allowing me to move around my house and backyard without losing the connection.
Battery Life
Battery life is an essential aspect of any portable speaker, and the Skullcandy Terrain performs admirably in this department. On a full charge, it easily provided me with over 10 hours of continuous playback at moderate volume levels. This is more than sufficient for a day's use, and it's ideal for outdoor activities, picnics, or camping trips.
Water and Dust Resistance
One of the highlights of this speaker is its IPX7 waterproof rating. This feature gives me peace of mind, knowing that the speaker can withstand accidental spills or splashes and even endure dusty environments. It's an excellent choice for outdoor enthusiasts or anyone who enjoys music by the pool or beach.
Value
In conclusion, the Skullcandy Terrain Bluetooth Speaker delivers an impressive audio experience, combining great sound quality with a sturdy and portable design. The ability to take it on outdoor adventures without worrying about water or dust damage is a huge plus. Its user-friendly interface and hands-free calling feature add to its convenience.
I highly recommend the Skullcandy Terrain Bluetooth Speaker to anyone in need of a reliable and robust portable speaker. Whether you're an outdoor enthusiast or just looking for a versatile speaker for everyday use, the Terrain Speaker won't disappoint.
Buy Now: $59.99 or to learn more, check out: www.skulcandy.com
Skullcandy Kilo Bluetooth Speaker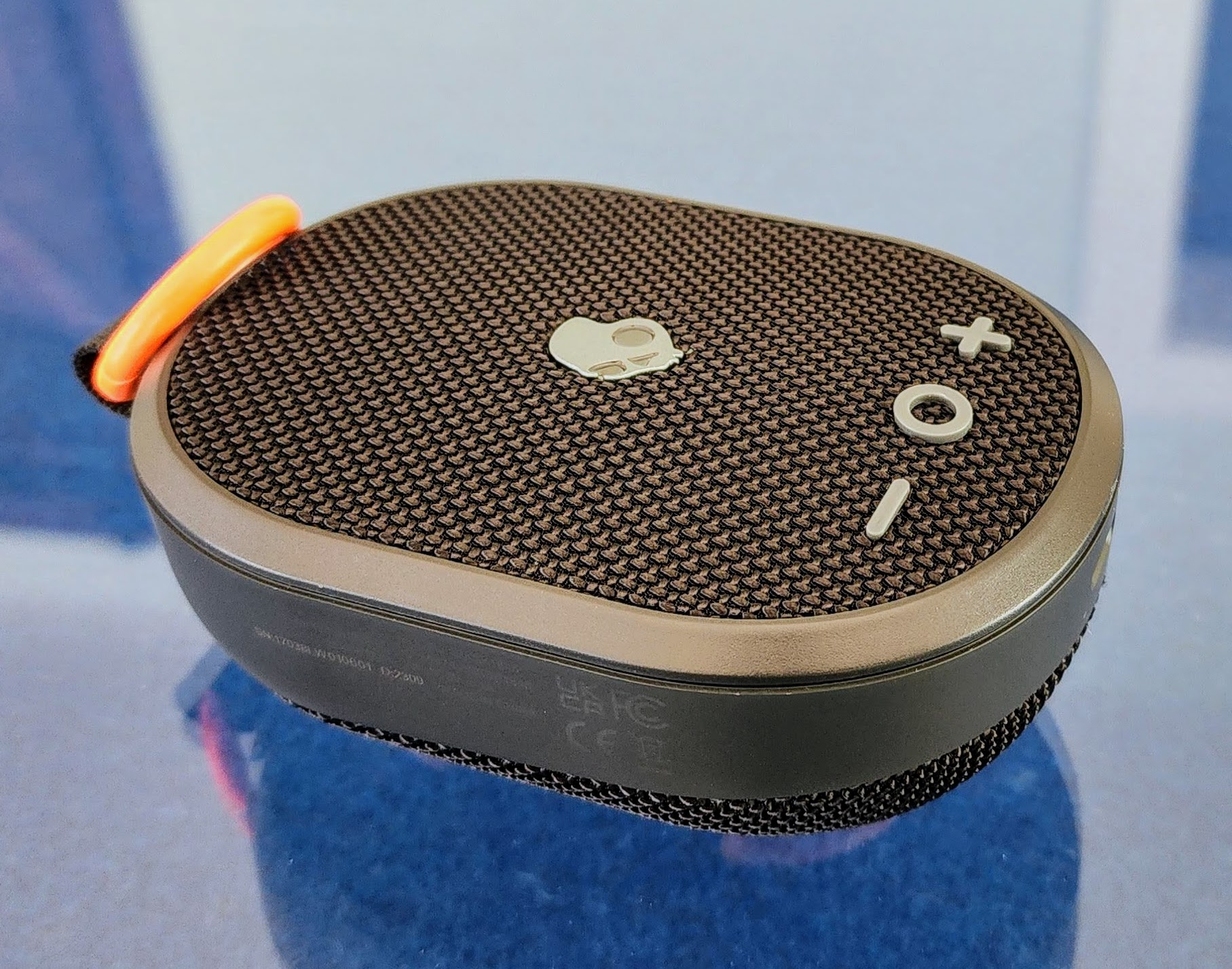 I recently had the opportunity to test out the Skullcandy Kilo Bluetooth Speaker, and overall, I found it to be a solid performer with some impressive features for its size.
Design and Build Quality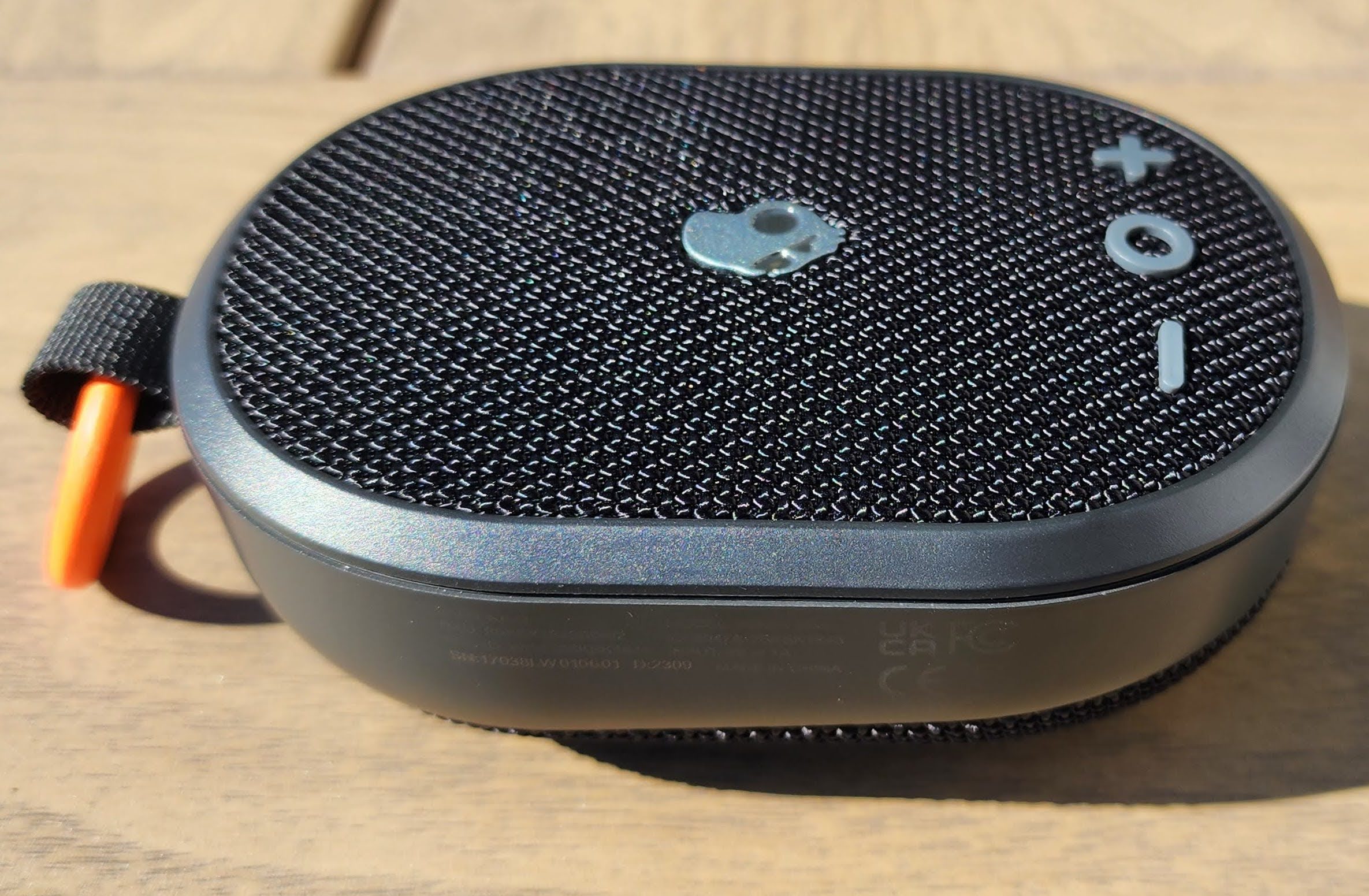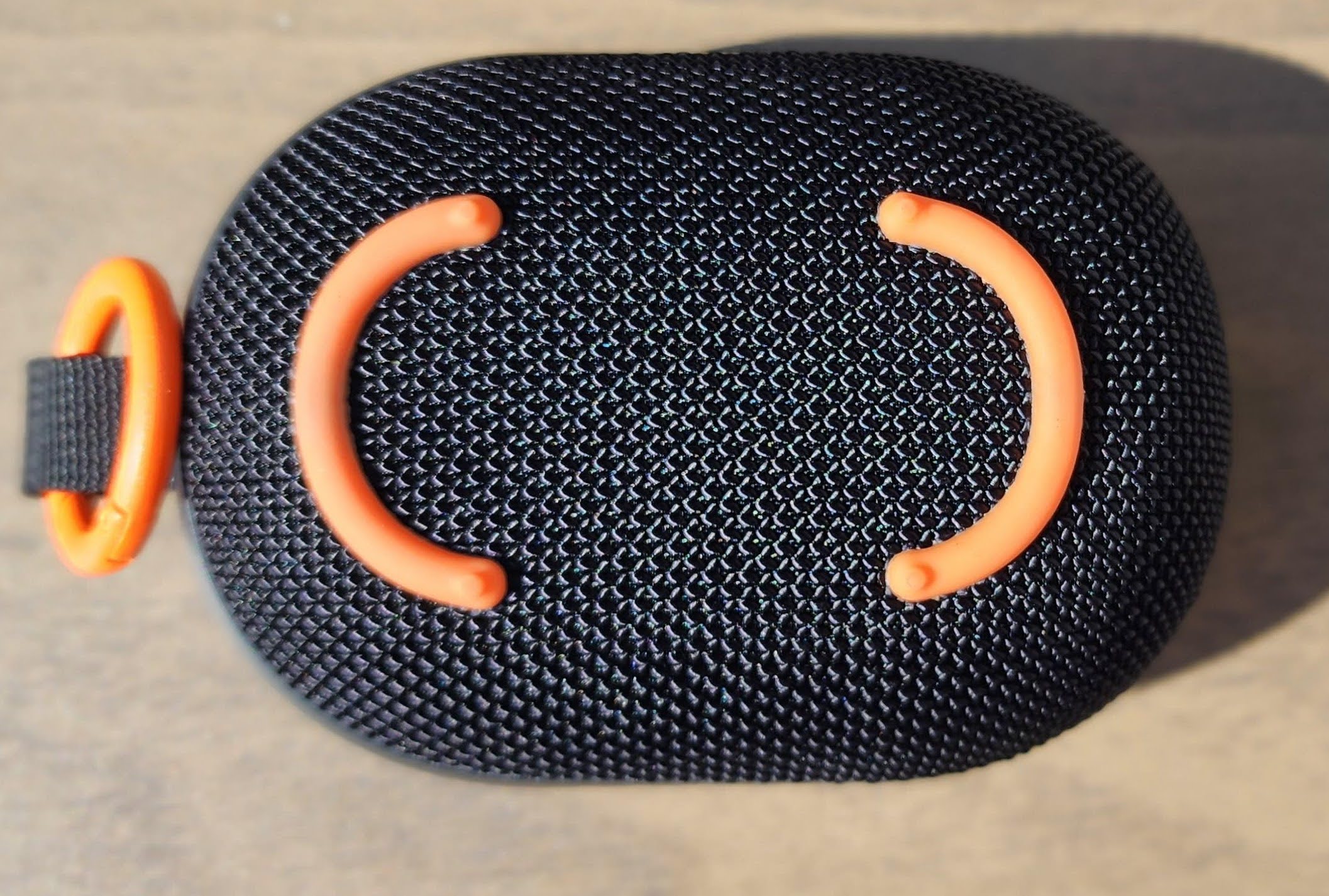 The Skullcandy Kilo boasts a sleek and minimalist design that will appeal to many users. It has a rectangular shape with rounded edges, giving it a modern and stylish look. The speaker's build quality feels sturdy, although it's worth noting that it's not as rugged as some other models designed for extreme outdoor conditions. Nonetheless, it should hold up well to regular indoor use and moderate handling while hiking or backpacking.
Sound Quality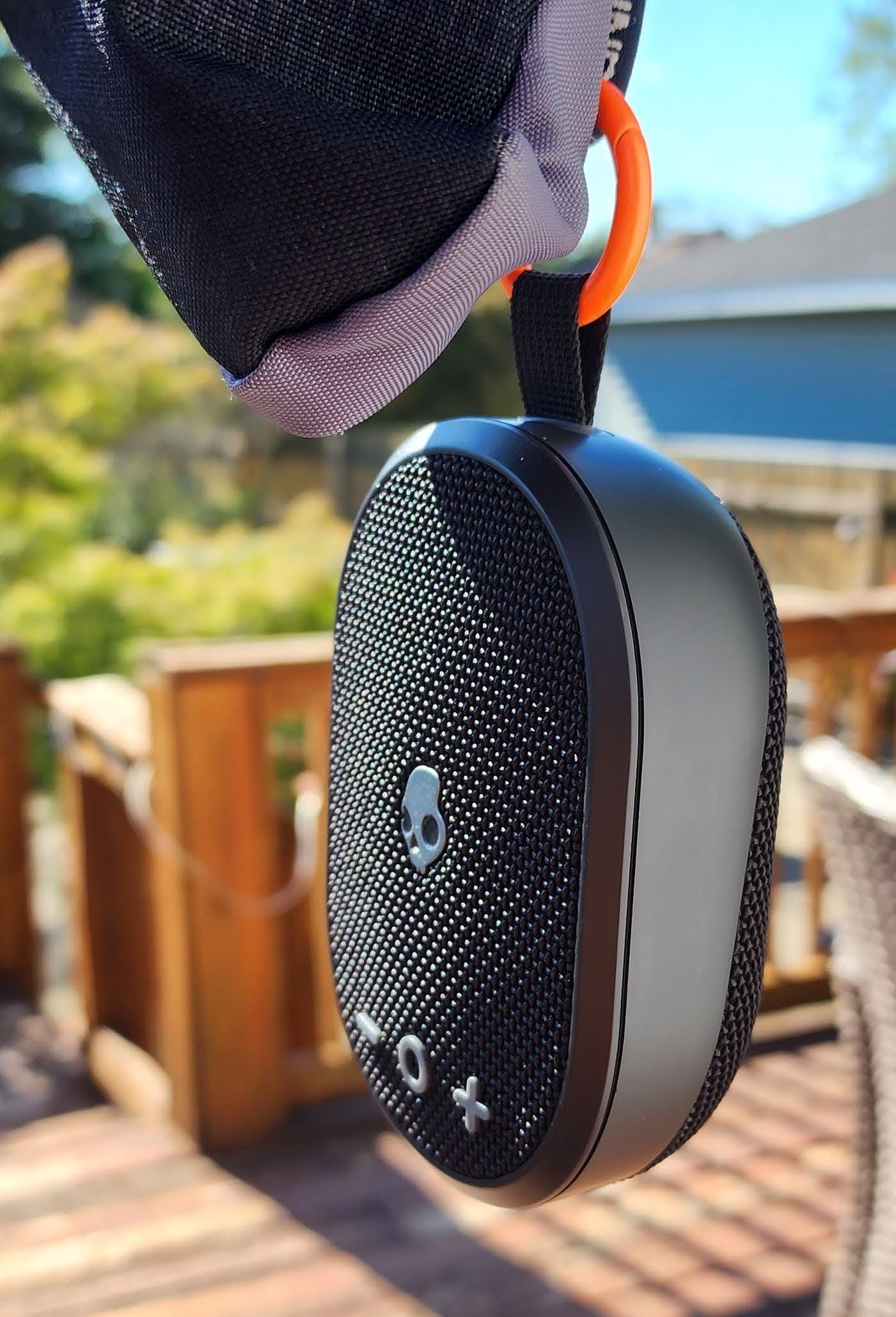 When it comes to sound performance, the Skullcandy Kilo Bluetooth Speaker delivers a decent audio experience. The sound is clear and adequately loud, making it suitable for personal listening or small gatherings. The bass response is present, but it might not be as robust or powerful as some audiophiles might prefer. For casual music listening, podcasts, and video playback, the Kilo Speaker does a satisfactory job.
Connectivity and Features
The Kilo Speaker utilizes Bluetooth technology for wireless connectivity, and I found the pairing process to be straightforward and quick. The Bluetooth connection remained stable within a reasonable range, but it might experience occasional dropouts if the connected device is too far away or there are obstacles in the way. This speaker features basic control buttons on the top for play/pause, volume adjustments, and track skipping.
Battery Life
Battery life is an essential consideration for any portable speaker, and the Skullcandy Kilo doesn't disappoint in this aspect. With moderate usage, it easily provided me with around 12 hours of playback time on a single charge.
Portability
The Kilo Speaker is designed to be highly portable. It's lightweight and compact, making it easy to carry in or clip on a bag or backpack. The integrated strap on one side of the speaker adds to its portability and allows you to hang it or carry it conveniently.
Value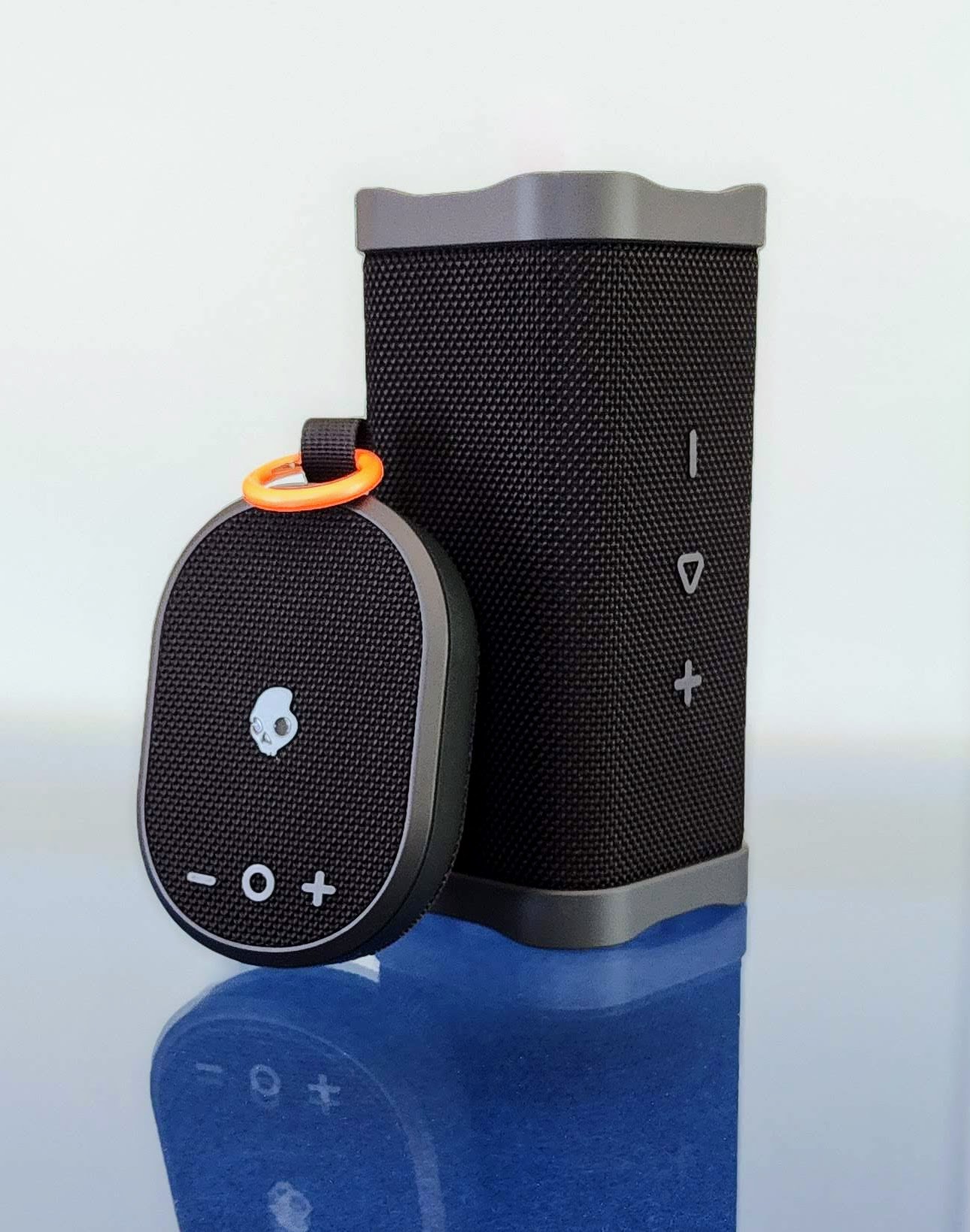 In conclusion, the Skullcandy Kilo Bluetooth Speaker is a capable and practical device that offers reliable sound quality and convenient portability. While it may not have all the rugged features of some outdoor-centric speakers, it excels as a versatile everyday companion for music lovers on the go.
If you're looking for a stylish, lightweight, and reasonably priced Bluetooth speaker for casual use, the Skullcandy Kilo is a solid choice. However, if you require more robust sound performance or heavy-duty durability, you may want to explore other options in Skullcandy's product lineup.
Buy Now: $39.99 or to learn more, check out: www.skulcandy.com
SkullCandy Earbud & Speaker Collection
Rail ANC Wireless Earbuds
8.9
Terrain Wireless Speaker
9.4