It's no secret that we at Busted Wallet are big JBL fans, especially their line of headphones. As you can see from previous articles on the Everest Elite 700 and the JBL Synchros. Now, they have delivered their new wireless noise cancelling headphones; the JBL Everest Elite 750's.  The Everest Elite headphones are touted as being smart enough to know that music doesn't need noise or wires. JBL wants you to enjoy wireless freedom and the ability to stay unplugged with up to 20 hours of run time. These new headphones come jam packed with technology and we break it all down in for you here…
Key Features:
Bluetooth connectivity
Adaptive noise cancelling
15-20-hour battery life with a 3 hour re-charge
TruNote auto sound calibration
Echo cancelling microphone
JBL Everest Elite 750 Wireless Headphones Review Breakdown
Design:
As usual with any JBL piece of equipment, there is a lot to discuss. First, let's talk about our favorite design feature, the adaptive noise cancelling (NC) option. JBL says you can tune out the world and they are spot on. With the NC turned on you can easily float into another universal and get lost in your tunes. The outside world that is full of noise will cease to exist and distractions will melt away. The ANC is also great on phone calls as you can tune out any ambient noise and let you focus on the call. Also for phone calls the echo cancelling microphone makes your voice crystal clear and gives you a hands-free experience.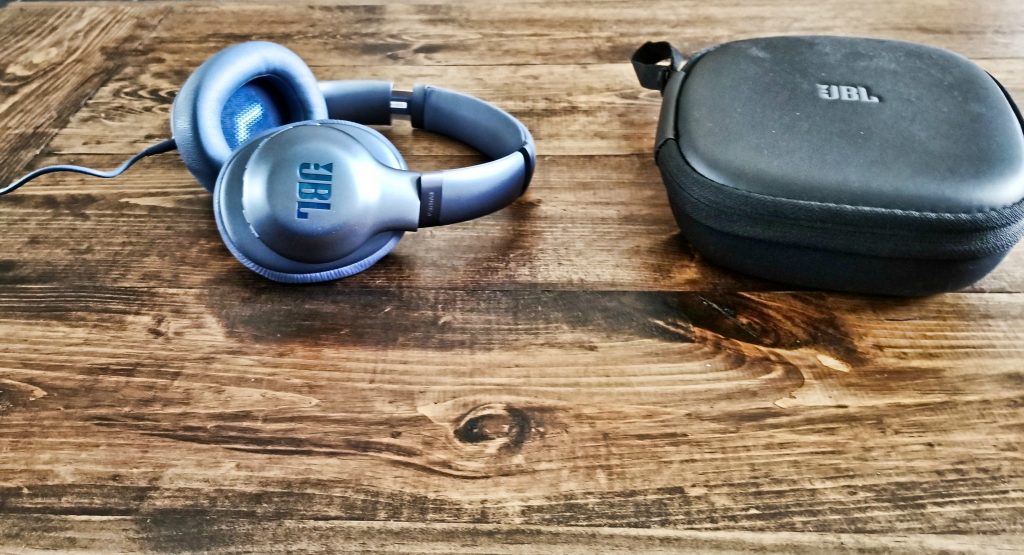 A cool feature that you can download is the My JBL Headphones App (Android / iTunes) which allows you to do over-the-air updates that future-proof these headphones, and TruNote Auto Sound Calibration that personalizes the audio performance based on ear cup fit. We did have some issues with connectivity with the app and the pairing process was challenging. However, there a lot of cool features. The headphones are forward thinking and JBL wanted these to stand the test of time. To do that they are allowing users and developers customize the headphones and developers can unlock smart experiences with the Everest Elite 750NC by JBL EVEREST ELITE SDK which is available here.
Comfort:
As with any set of headphones, the technology doesn't matter if they can't sit on your head for hours upon hours. The JBL Everest Elites are ergonomically designed to allow users to find their personalized fit. Most headphones are designed to fit different head shapes and sizes but JBL takes it to the next level as they designed them to fit the unique contours of your ears. This allows for tremendous comfort that let you keep listening for hours in your own personal oasis.
Acoustics:
With the Everest Elite's you are getting top notch sound quality that you would come to expect from any JBL product. What makes these headphones unique is the ability to customize the sound that comes through the headphones. How people want to hear their sound is like the comfort section above, everyone has a different fit. JBL understands that point and they wanted to make a unique user experience to allow you to control how you want to listen to music, podcasts, phone calls, and videos. Each one may require a different set up and now you have the ability to change it. Regardless of how you set up your sound, these headphones offer incredible acoustics. As we previously discussed the adaptive noise canceling feature gives you a great listening experience with clear highs, mids and immersive bass.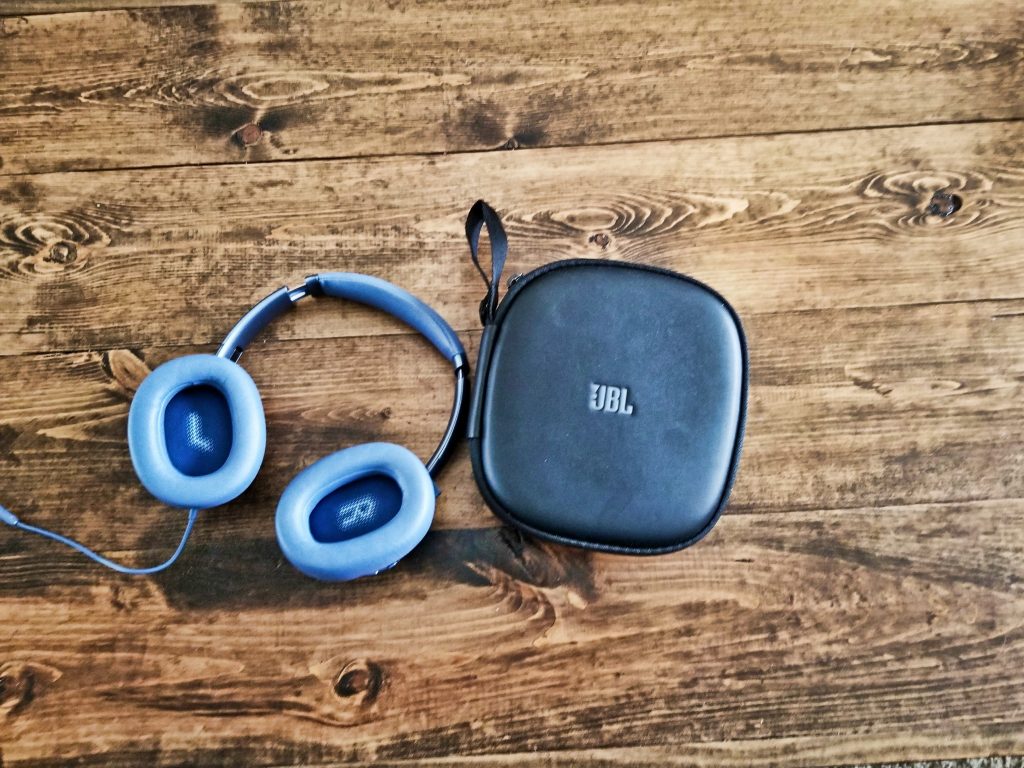 Value:
Priced at 299.99, the JBL Everest Elite 750's might have sticker shock for some. However, we believe they are worth the investment. We are rating these a bit higher on the value section because we trust JBL that these are forward thinking headphones. By unlocking their technology to developers, we are hopeful that the headphones can evolve over time which will limit the need to upgrade. By allowing these headphones to be updated we are confident that they will stay on the forefront of technology. This should allow you to not upgrade as much as usual to stay current. If for some reason this doesn't hold true, we will update our rankings accordingly. Overall, these are some great headphones that are packed with great technology that will give you a quality listening experience for a long time.
Buy Now: $299.95 or visit JBL.com for more information.
JBL Everest Elite 750NC - Tech Review
The JBL Everest Elite 750 headphones offer rich sound with all-day comfort. The headphones come packed with great technology and the ability customize your listening experience. We highly suggest you give these headphones a listen.
The Good:
All-day comfort and easily adjustable to fit your head and ears
Open developer network makes for forward thinking headphones
Excellent microphone clarity which make them great for business calls
The Not So Good:
Cost will be a barrier for some
The app has some bugs to work out