Recently the folks at Harman and Under Armour got together to develop the UA Sport Wireless Heart Rate Headphones and the UA Sport Wireless headphones, both engineered by JBL.  The headphones were designed to bring athletes a world-class music and fitness experience, pairing Under Armour's athletic performance with JBL's legendary audio.  Our friends at JBL recently hooked us up with the UA Sport Wireless Heart Rate Headphones for a testing experience.  According to JBL, the UA Sport Wireless Heart Rate is built to deliver energizing music and heart rate tracking in an all-in-one design. Bringing together the folks of JBL and Under Armour was destined to produce some unique headphones and at first glance it seems they delivered.  How did the headphones perform on our Busted Wallet athletes? Here's what we discovered…
[youtube https://www.youtube.com/watch?v=_8h0XzDV0eM&w=883&h=495]
Features:
In-ear heart rate monitoring
Touch control for on-demand heart rate
Heart rate workout tracking with real-time audio stats and heart rate zone coaching with UA Record
Bluetooth 4.1 – Compatible with most Bluetooth devices
JBL Signature Sound with PureBass performance
Twistlock™ Technology – Never to fall out
Three button mic with volume, music and call control
IPX5 Sweat Proof with Nano-coating protection
Up to five hours of playback time
12-month MapMyRun Premium membership
"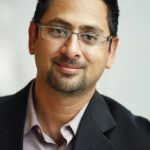 We're excited to bring to market sport headphones that truly offer consumers the best in sport equipment, defining high performance in terms of form, function and design. The Under Armour line of sport headphones engineered by JBL endured rigorous performance testing that reflects our commitment to providing a superior audio experience to athletes," -Sean Kapoor, Vice President and General Manager, Under Armour Business Unit HARMAN.
JBL + Under Armour Sport Wireless Heart Rate Headphones
Design/Tech:
The main draw to the headphones is obviously the built-in heart rate monitoring system.  In recent years we have seen the fitness world become obsessed with finding their target heart rates.  Your target heart rate is the number of beats per minute you should aim for during your workout. It's a percentage of your maximum heart rate, and the number of beats per minute you should never exceed. The Centers for Disease Control and Prevention recommend exercising at 70 to 85 percent of your maximum heart rate if you're in good physical shape. You should stick to 40 to 50 percent if you are not in shape or are new to exercise. You can find your target heart rate by using calculators like this one at Active.com.
In addition to the in-ear heart rate monitor, the headphones also feature one touch control for on-demand access to your heart rate. This will allow users to access real-time information they need to maximize their workout. This includes heart-rate tracking with audio feedback and heart rate zone coaching, powered by UA RecordTM.  By connecting to the UA Record APP Connect your data will get collected and you will be able to get a 24/7 view of your daily progress. You can easily set goals, track activity and connect with friends and athletes. When you receive your workout summaries, UA Record lets you analyze your heart rate performance alongside other goals and metrics for each workout and over time, allowing you to track progress and goals.
Other features of the headphones include the TwistLock Technology that is designed to simply twist and lock in for a secure and snug fit.  The headphones are designed with a three-button control that allows you to skip songs, pause music, and answer calls with ease.  The headphones are also built to be sweat proof and durable. They also feature a battery designed to give you 5 hours of life before needing to plug-in for a recharge.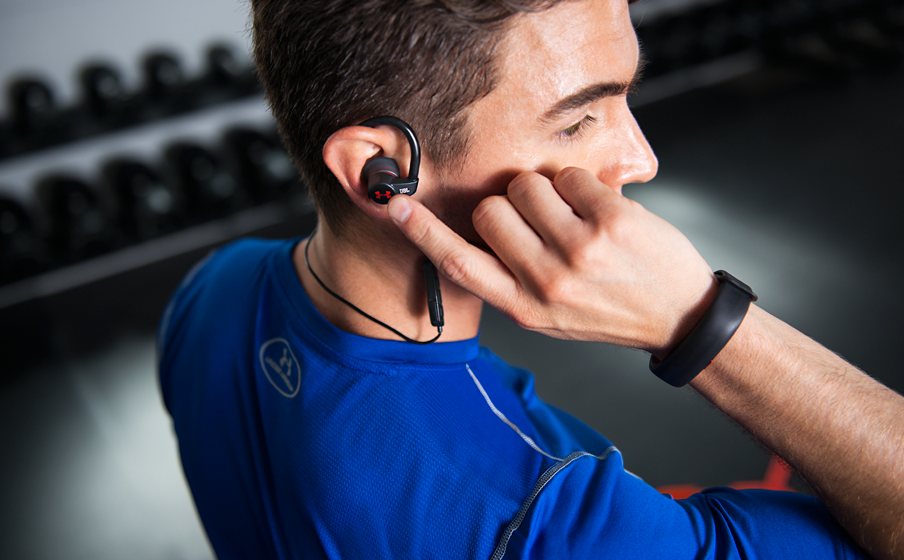 Performance/Sound Quality:
When we first got the Wireless Sport Headphones we were most interested in finding out if the heart-rate monitor was accurate.  We have experience with in-ear heart-rate tracking headphones before so we were curious to monitor to the results.  Over the course of our workouts we wore multiple heart rate monitors to check for accuracy against proven heart-rate tracking devices.  After 20+ workouts we can confirm that the headphones are quite accurate! We were always within 5 heart beats per minute compared to the other devices.  Most times we were within in 1-3 beats per minute.  When we did notice a large discrepancy it was due to the headphones not being secured in the ears.
While we wanted these headphones for the heart rate tracking we don't want to sacrifice sound quality to get it.  Typically, when headphones are built with multiple features, sound quality can get neglected.  Luckily our friends at Harman and JBL engineered very good sound quality.  While they are not the best sounding workout headphones we have ever heard, they are firmly in the upper echelon.  They produce crisp, clear sound, with good bass to pump you through your toughest workouts.
Bluetooth connection was easy to set up and had good range.  You will want your phone within in a 15 foot radius to make sure you can get your real-time updates via Bluetooth.  The best performance was with the phone directly on our yourself.  We did notice a slip in Bluetooth coverage when the phone was not attached to our body.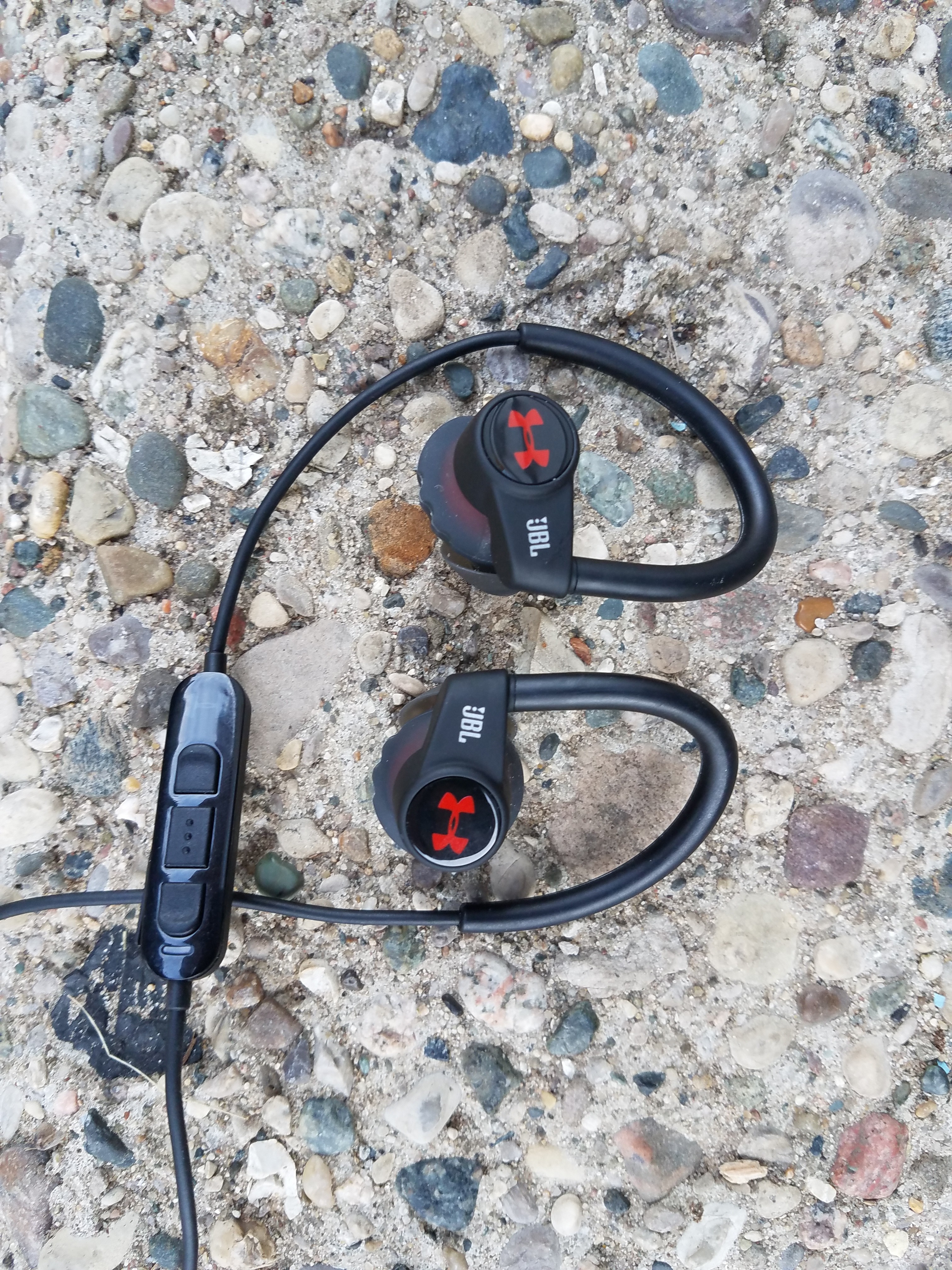 Comfort:
We mentioned the patented the TwistLock technology that is supposed to ensure the headphones will never fall.  They also feature Flexsoft finishing that is designed to provided long-lasting comfort. The shape and design of the headphones took a little getting used to and some trial and error. Once you get them figured out you will get some very nice fitting headphones.  We initially had trouble keeping them in and you will notice inaccurate readings on your heart-rate monitoring system.  While I wouldn't wear these headphones for an all-day music listening experience, they will definitely be comfortable for that hour or two-hour workout.
Value:
Currently, they are on-sale at $149, and we think that is a great value.  The headphones do what they are designed to do; track your heart-rate and give you good acoustics to help you push through your workout.  The extra value really comes with the UA record feature. The easy ability to get in workout coaching by simply touching the sensor in your ear is very cool.  The app is really fun to play with and provides fun coaching and tips to help you track and improve your workouts.  If you are in the market for some new sport headphones, we recommend the UA Sport Wireless Heart Rate headphones.
Buy now: $149 or visit JBL.com for more information.
JBL Under Armour Sport Wireless Heart Rate Headphones
The UA Sport Wireless Heart Rate are a great partner to your next workout. Providing easy coaching and feedback, you will easily start to maximize your workouts and improve on your results. Not only are they like having a personal coach in your ear, they also thump some pretty good music!
Performance/Sound Quality
8.8
The Good:
Accurate heart-rate results
Good App interface
Great technology
The Not So Good:
Good sound quality but not great
Took awhile to find the right fit