This, my friends, is the 2018 Chieftain Elite. Indian Motorcycle's latest creation! Pumping out 119 ft-lbs of white knuckle torque the V-Twin Thunderstroke 111 power plant is a thing of beauty. Speaking of beauty… the paint job on this bike is stellar. The Chieftain Elite features specialty paint with high-flake Black Hills Silver with marble accents. As you may have guessed, the paint job was inspired by the silver mines in the Black Hills of South Dakota. This ain't no mass production run either. Each and every Chieftain Elite is painted and assembled entirely by hand.
Last year we had the pleasure of taking the 2017 Chieftain for a spin around southern California. We can attest, these bikes are built for the long haul and deliver some of the best comfort, technology and accessories we've experienced on a motorcycle. The 2018 Indian Chieftain Elite has taken things to a whole new level in 2018.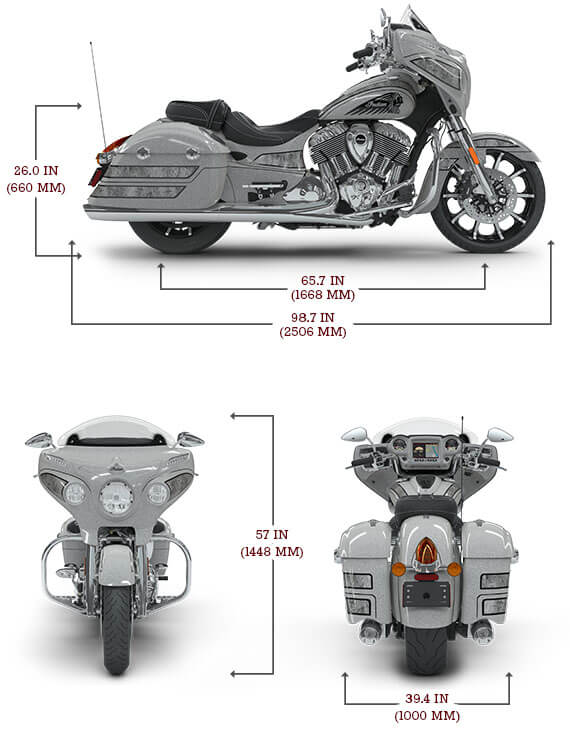 Key Features / Specs:
Painted by Hand: No two bikes look the same. That's because it takes a team of experts nearly 25 hours to complete each one by hand.
Premium 200-Watt Audio: Integrated speakers in the front fairing and rear saddlebags deliver surround sound audio.
Pathfinder LED Lights: Powerful LED head and driving lights illuminate the road for safe riding, day or night.
Powered by the Thunder Stroke 111: An award-winning V-Twin that delivers 119 ft-lbs of torque and power to spare in every gear.
Equipped with Ride Command: The largest, fastest, most customizable infotainment system on two wheels. A 7″ glove-compatible touschreen display features turn-by-turn navigation, Bluetooth® connectivity, vehicle information and much more. It's easy to customize your split-screen display to only see what you want to see.
Loaded with Premium Style: Pinnacle mirrors, aluminum billet flooboards, genuine leather seats and a tinted, flare windshield are standard.
Remote-Locking Hard Saddlebags: Your cargo is protected inside spacious, weatherproof saddlebags. You can lock/unlock them via a console-mounted button or with the bike's key fob.
19″ Front Wheel: An open fender, inspired by the Indian fenders of the 1920s and 1930s, showcases a 10-spoke, contrast-cut wheel that completes the custom look.
Push-Button Power Windshield: With the push of a handlebar-mounted button, this flare windshield will raise or lower to your preferred position.
Now that you know the ins and outs of the new Chieftain Elite let's take a closer look at the machine itself…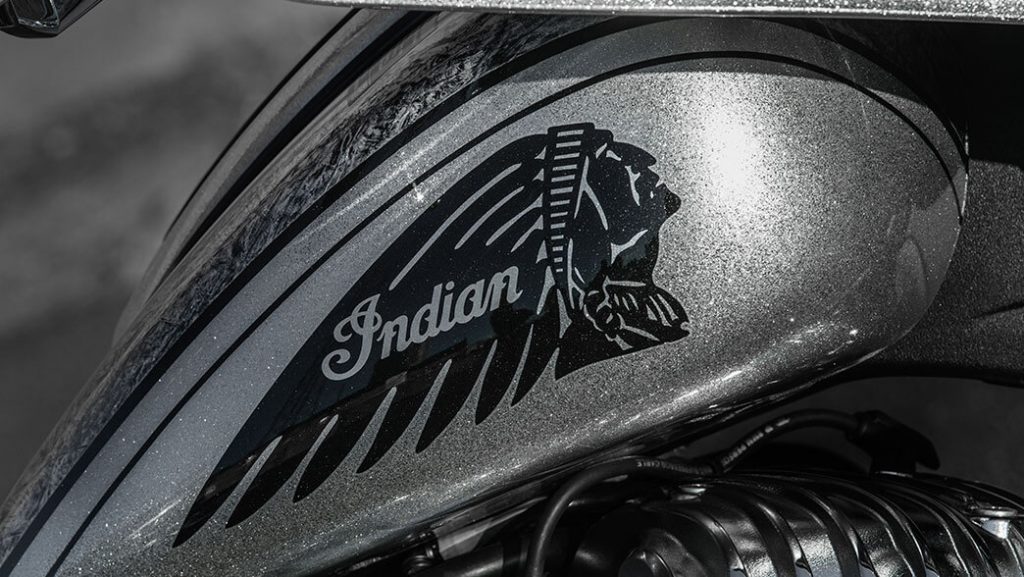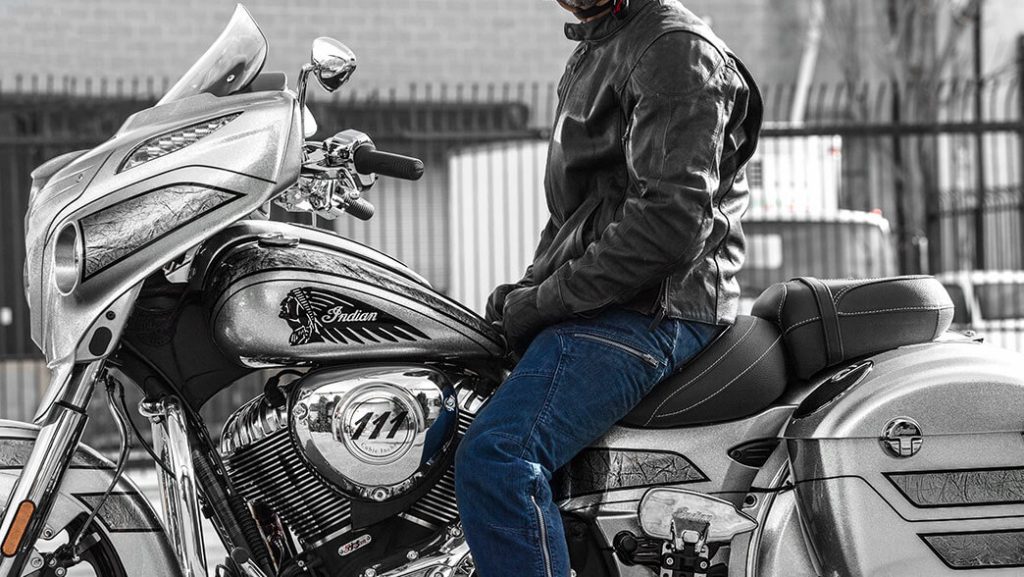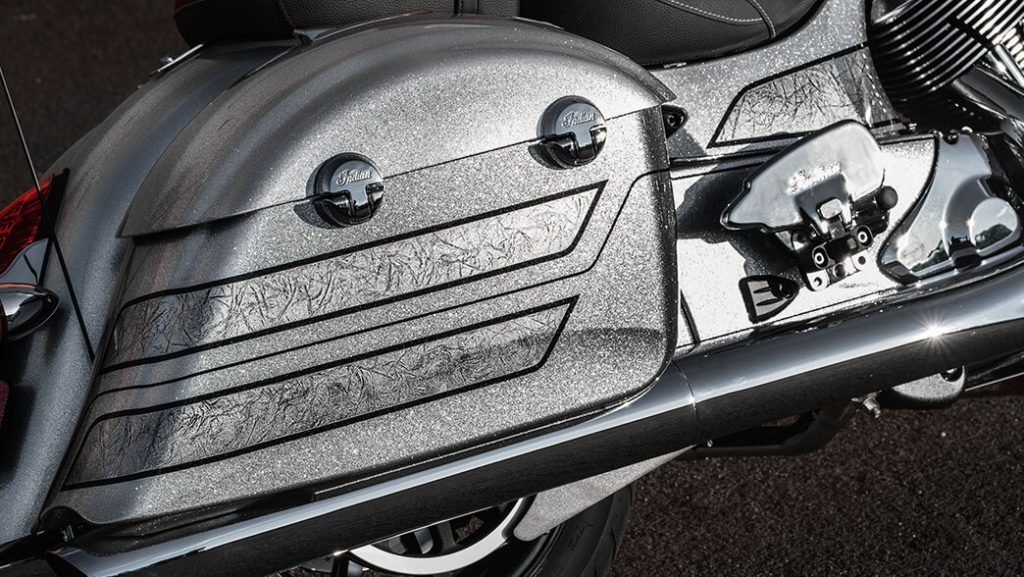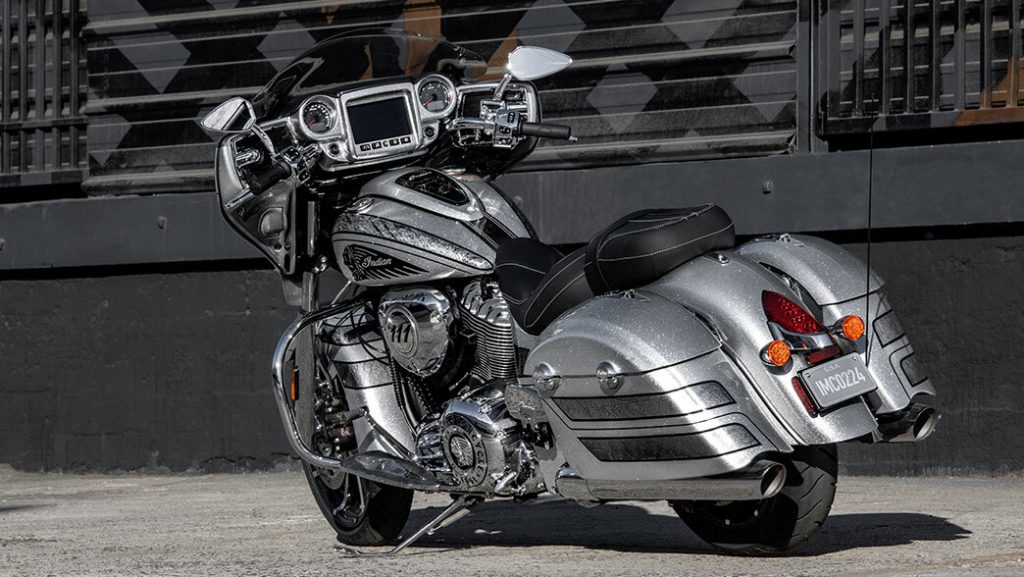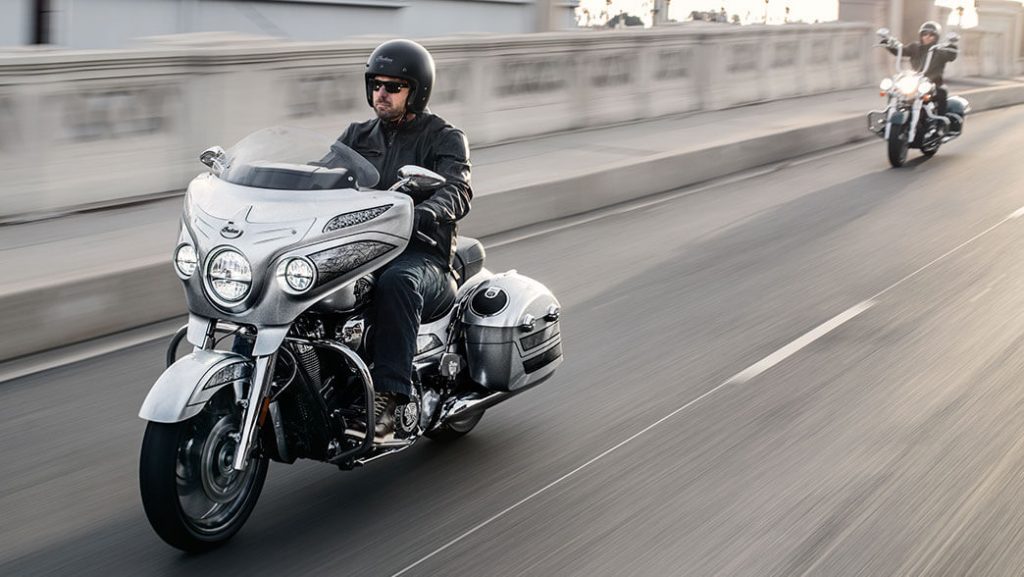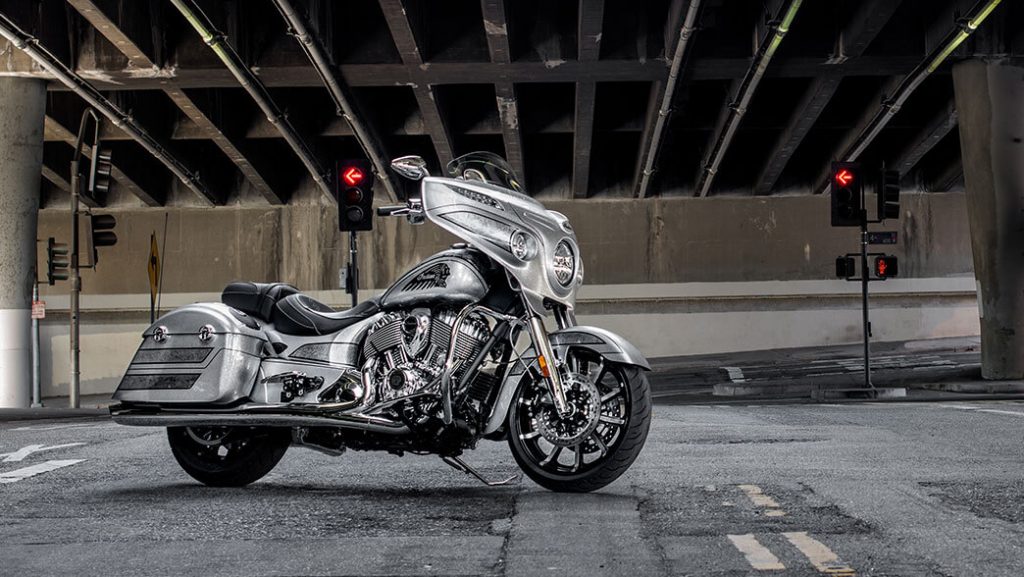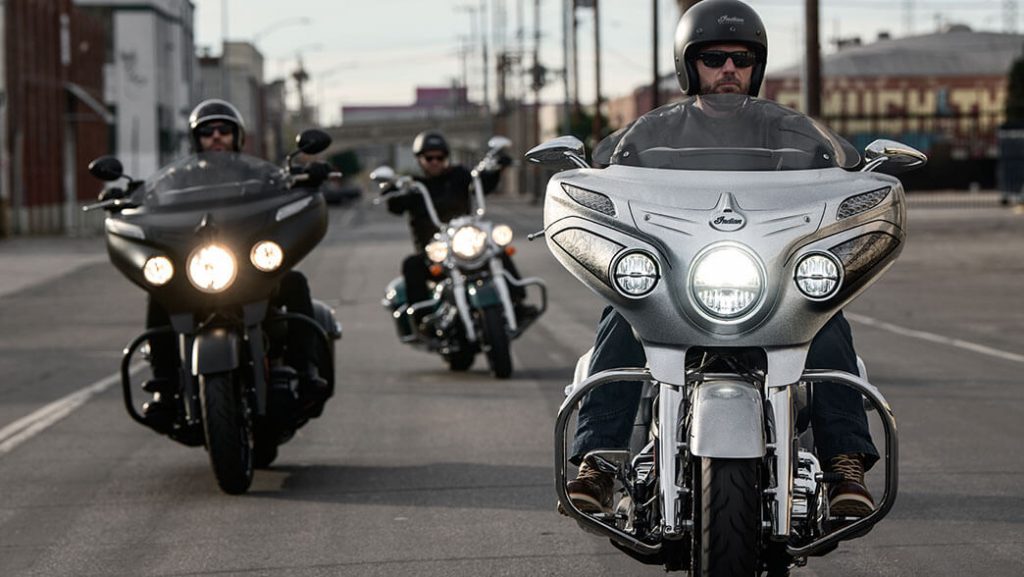 Only a limited number of these motorcycles will be built. Pricing starts at $31,499 in the U.S. and $37,999 in Canada. Available at Indian Motorcycle dealers starting March 1. To learn more, head over to IndianMotorcycle.com