Artisan soaps, fragrances, and all-around smell-good products are jumping on the "natural" bandwagon and helping to steer the public away from non-essential chemicals and additives. As we slowly turn our attention away from the fluorescent lights of endless supermarket aisles and toward locally made products peddled at farmers' markets, it's companies like North Park Soap Co. that begin to stand out above the rest. Offering a wide range of scents like IPA Trifecta, Peppermint Mocha with Fresh Coffee Grounds, and Lavendar Lemongrass with Oatmeal, the soap from North Park is exactly what shower time needed.
NPSC roots began to grow in 1998 when I was 17. A friend of mine who had just gotten a job at a high-end all-natural beauty store gave me a $20 bar of soap from the shop. And this single bar changed my entire perception of what a shower can be. This bar showed me that the right soap can turn a shower into a complete therapeutic experience. I learned soap isn't just a cleanser, but an opportunity to wash away negative thoughts, to invoke emotion, and even energize the soul.                                                                                                                        –Steven De Luna
Key Ingredients:
Water
Therapeutic Grade Tea Tree Essential Oil
Activated Charcoal
Kaolin Clay
Salt
Saponified Olive Oil
Coconut Oil
Grapeseed Oil
Shea Butter
Canola Oil
Castor Oil
North Park Soap Co. – Review Breakdown
Construction: 
Now, I've always been a super simple, in and out, shower guy. Ok, maybe there's time for a few sips of a shower beer, but other than that, it's a pretty mundane routine. Thinking about soap is nearly the last thing I worry about. Whatever my wife bought, or my kids haven't carved into some sort of post-modern piece of art, is what I use.
However, when I learned that most of the soaps we use today don't have many if any, truly natural ingredients in them, I started looking for something that was plant-based and genuinely natural.
"Today there are very few true soaps on the market. Most body cleansers, both liquid and solid, are actually synthetic detergent products." –The FDA
The bars are hand-made using a traditional cold process in small batches, using only the finest saponified vegetable oils and butters. North Park uses only pure therapeutic grade essential oils to achieve each scent.
Aroma:
Ok, I'm not going to lie here, these soaps smell like you want to eat them. The Peppermint Mocha with Fresh Coffee Grounds bar smells like a Christmas drink from your favorite coffee spot. To my disappointment, the IPA Trifecta did not exude hops, beer, and hipster. Instead, it has more of a piney, woodsy scent, while the Lavender Lemongrass with Oatmeal Grain epitomizes the tranquility of a spa. Overall, the soaps live up to each of their names and make you sad to go back to regular bar soap when they're done.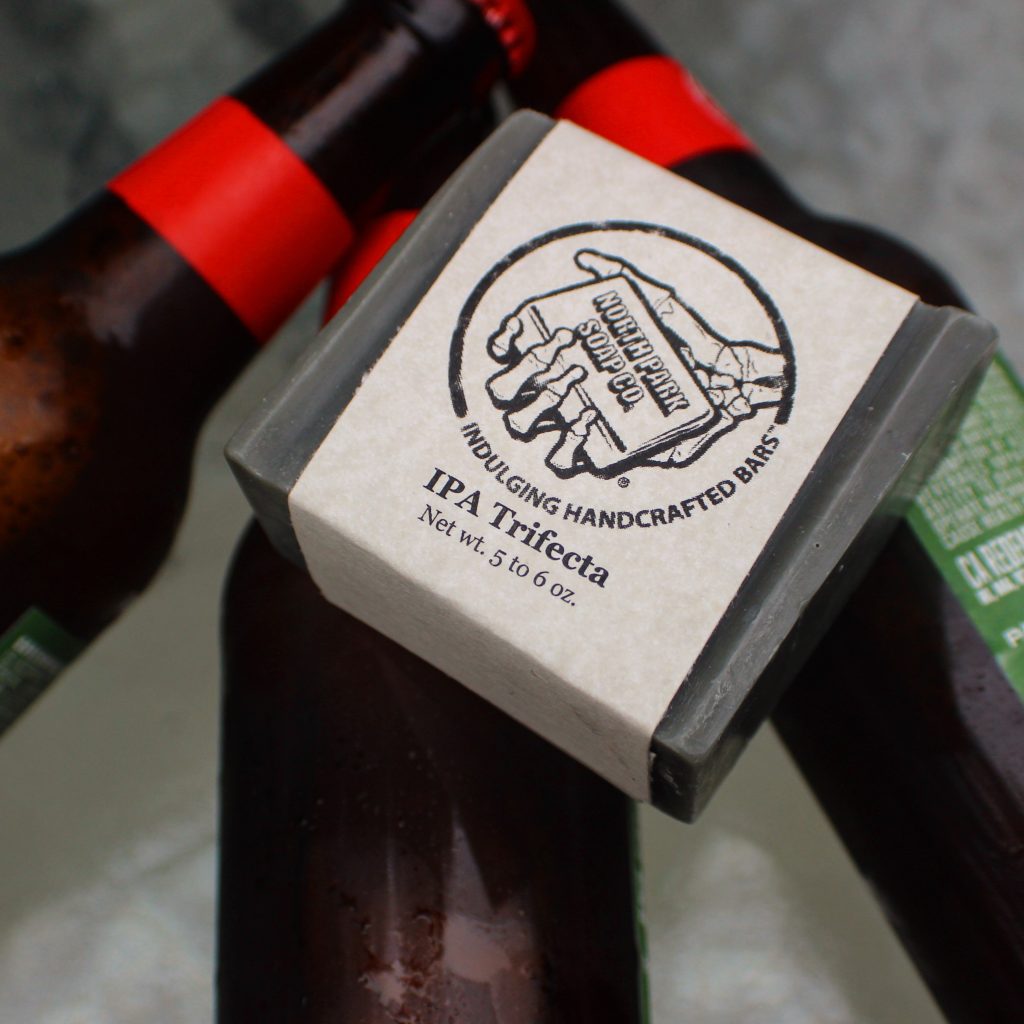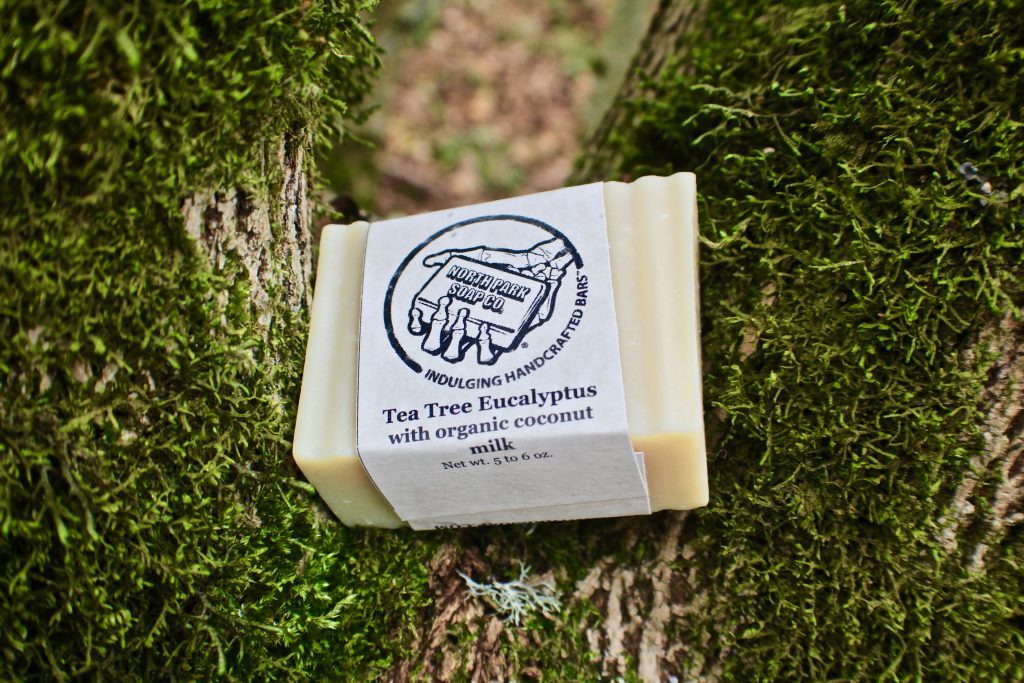 Feel:
Steven's process of cold crafting all of the soaps creates a dense, but not hard soap. Warm water quickly brings a lather but doesn't destroy the bar itself. So many "gourmet" soaps fall apart quickly, disintegrating as they release their little flowers or other ingredients. The coffee grounds in the Peppermint Mocha bar give off a great exfoliator, while the Activated Charcoal and Tea Tree Facial Bar leave the little skin I have exposed on my face feeling both hydrated and thoroughly cleansed.
Lather:
When the water hits the soap, the lather starts nearly immediately. The rich, foamy soap covers more area than the traditional bar soaps which means you have to use less to do more. The bars with exfoliants in them lather a touch less, but noticeably more than chemical-filled brands.
Value:
Basically, what N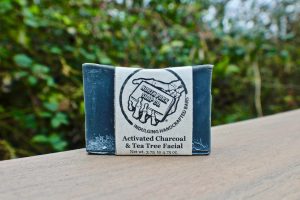 orth Park Soap Co. is giving consumers is an honest to goodness shower experience, fueled by everything from the piney hops in everyone's favorite IPA to relaxation enticing eucalyptus. Most bar soaps that are filled with ingredients I can't pronounce and seem to pop up on cancer-related studies constantly are anywhere from $4-$10 for a multi-pack. North Park's vegan, cruelty-free single bars sell for $8 with 10% monthly going to a charity or worthy cause. The bar lasts longer, works better, and is better for you. While it might be a bit pricier, it's absolutely worth it.
Check them out and grab a bar for $8 here.
Getting Clean with North Park Soap Co.
North Park Soap Co gets rid of the chemicals and additives while creating an aroma-driven shower experience. In other words, you'll be cleaner, smell better, and it's better for you.
The Good
The aroma creates your personal steam room
You feel cleaner with the natural lather
The variety of styles offers something for every skin type and flavor preference
The Not So Good
Your showers may take longer
Your water bill might go up