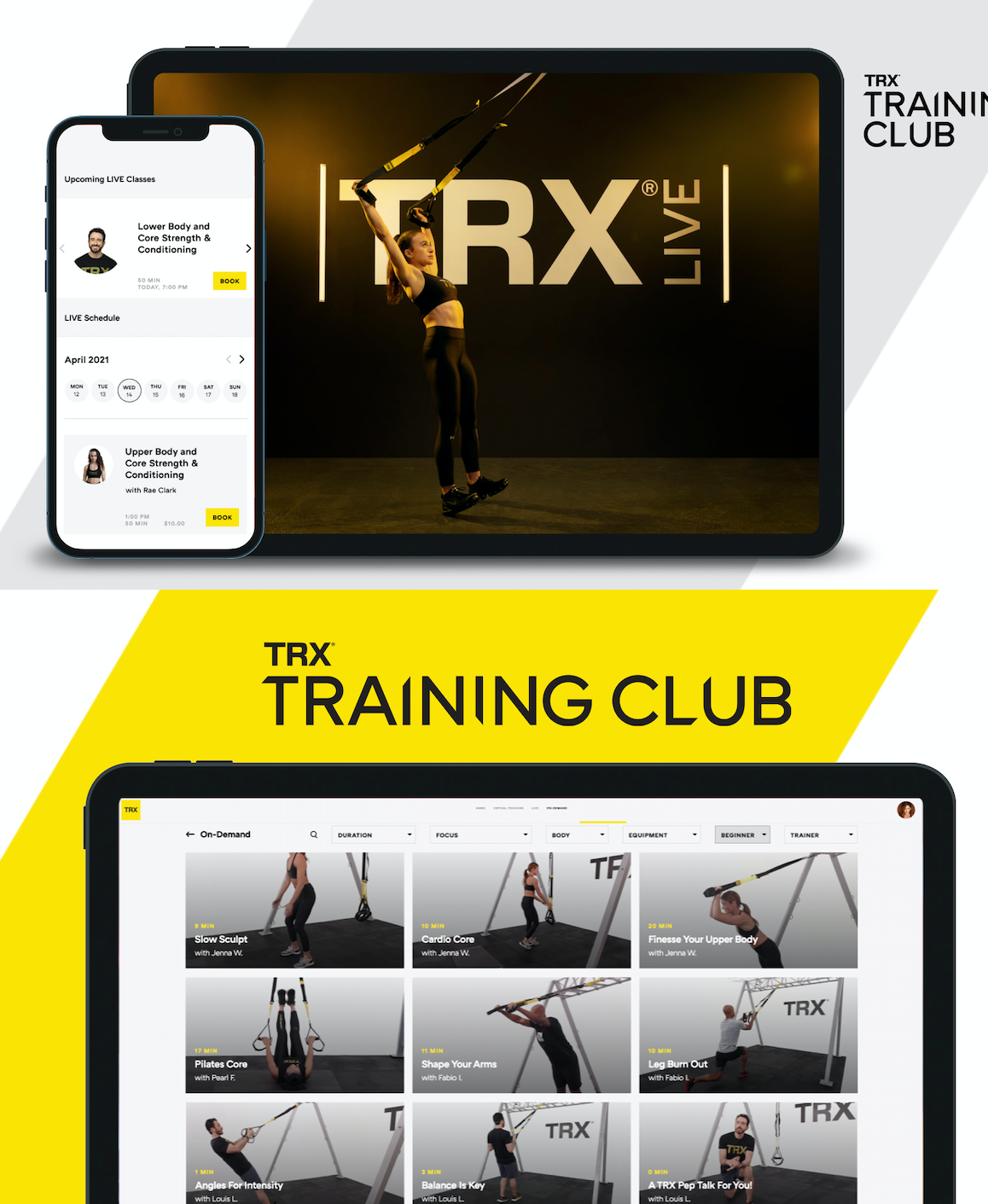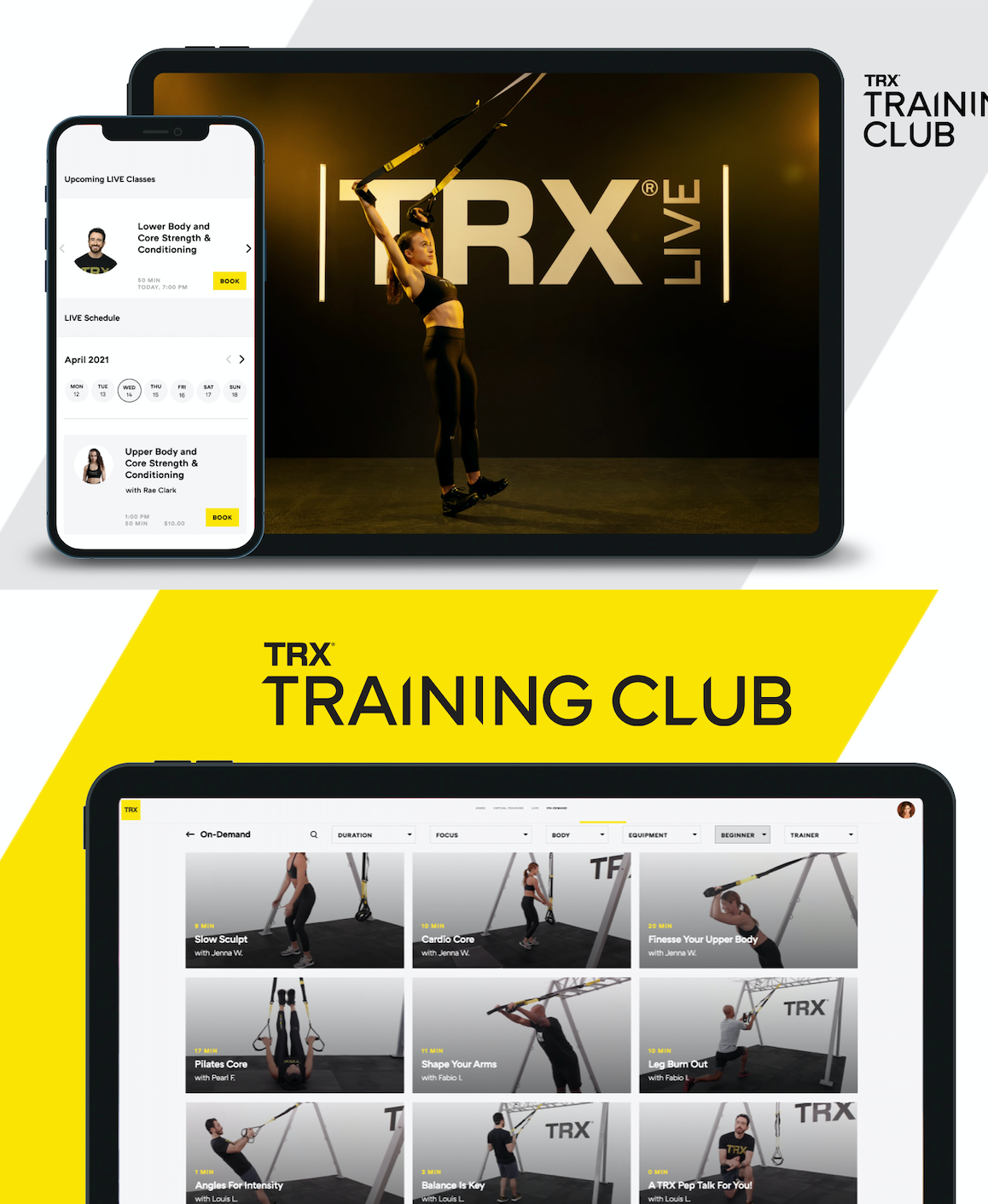 Show your father you care about his health and making sure he sticks around a while by gifting him the TRX Training Club. This game-changing platform provides a variety of functions to help optimize real fitness needs anytime, anywhere. With the TRX On-Demand Classes, your father can choose from thousands of guided workouts that target specific body parts or the entire body. He can also select a workout based on a specific trainer or even join a live virtual class with an unlimited number of participants that can be scheduled at a pre-determined time throughout the day/week. This training club also allows for booking of a one-on-one training session with a TRX Trainer.
Buy Now: $19.99 (per month) or to learn more, check out: TRXtraining.com
Arlo Essential Wireless Video Doorbell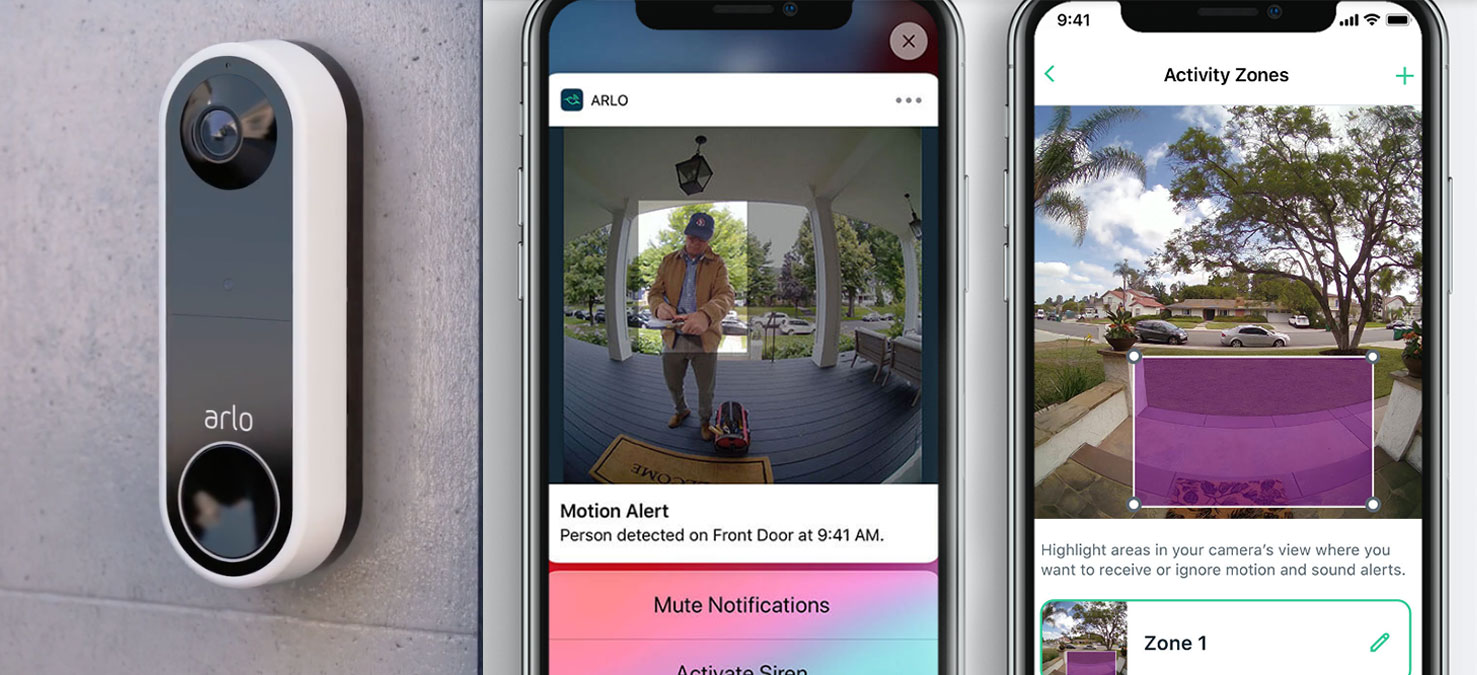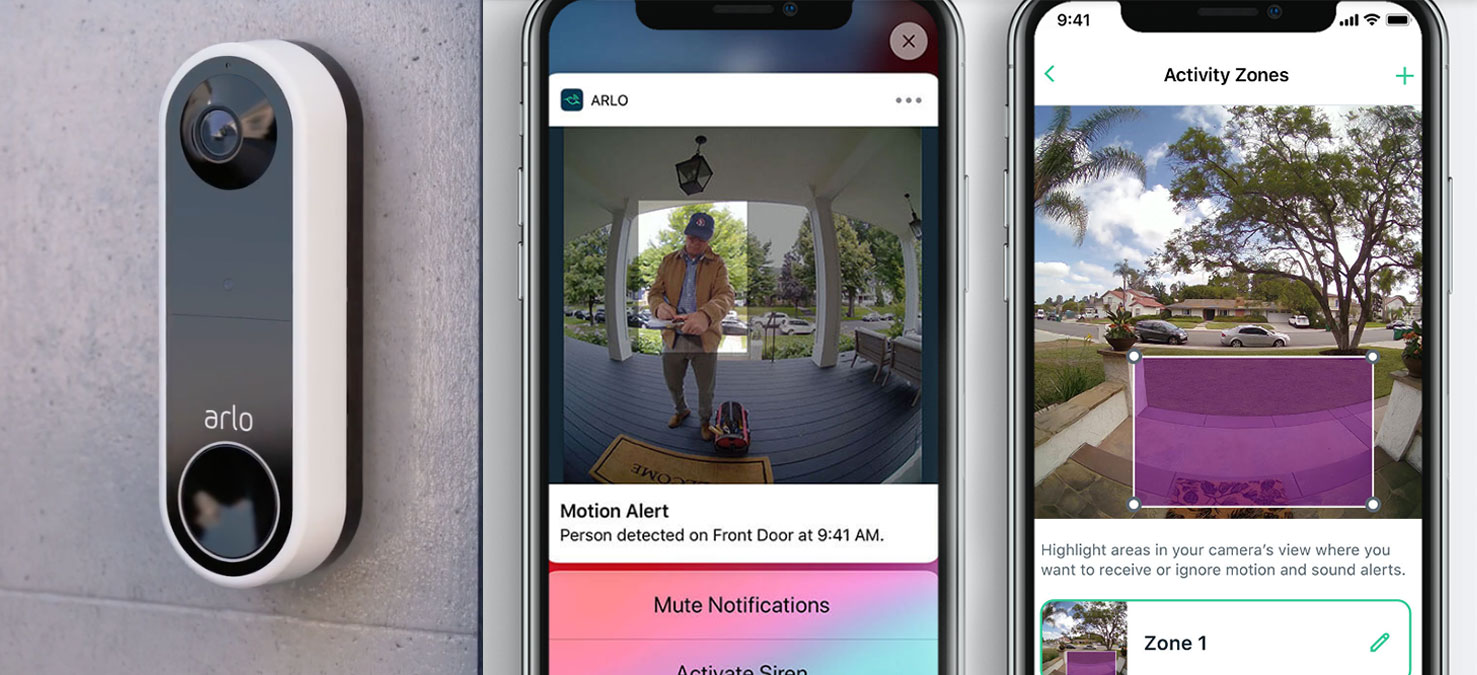 A watchful fathers eye can continue with this awesome gift. Give the gift of surveillance with the Arlo Essential Wireless Video Doorbell. The integrated camera has a 180 degree viewing angle so you can see a person from head to toe or even a package laying on the front porch. The doorbell button activates a direct-to-mobile video call so you can answer and speak directly with the visitor using the two-way audio feature. You can also reply without even saying a word thanks to the "quick reply messages" that plays a series of pre-recorded messages that you can pick and choose. If you are not able to answer the call, visitors can also leave a message so you can listen remotely whenever you have a minute to spare.  The HD video has HDR and Night Vision so you can rest assured you have enough detail to see all that is captured during the day or night. Designed to withstand rain or sunshine, the Arlo Doorbell is weather resistant to handle the extreme conditions. It works with Alexa, Google Assistant, and IFTTT for easy interaction, automation, and control. It also has a built-in Smart siren that triggers automatically or manually from the Arlo app during the event.
Buy Now: $199.99 or to learn more, check out: Arlo.com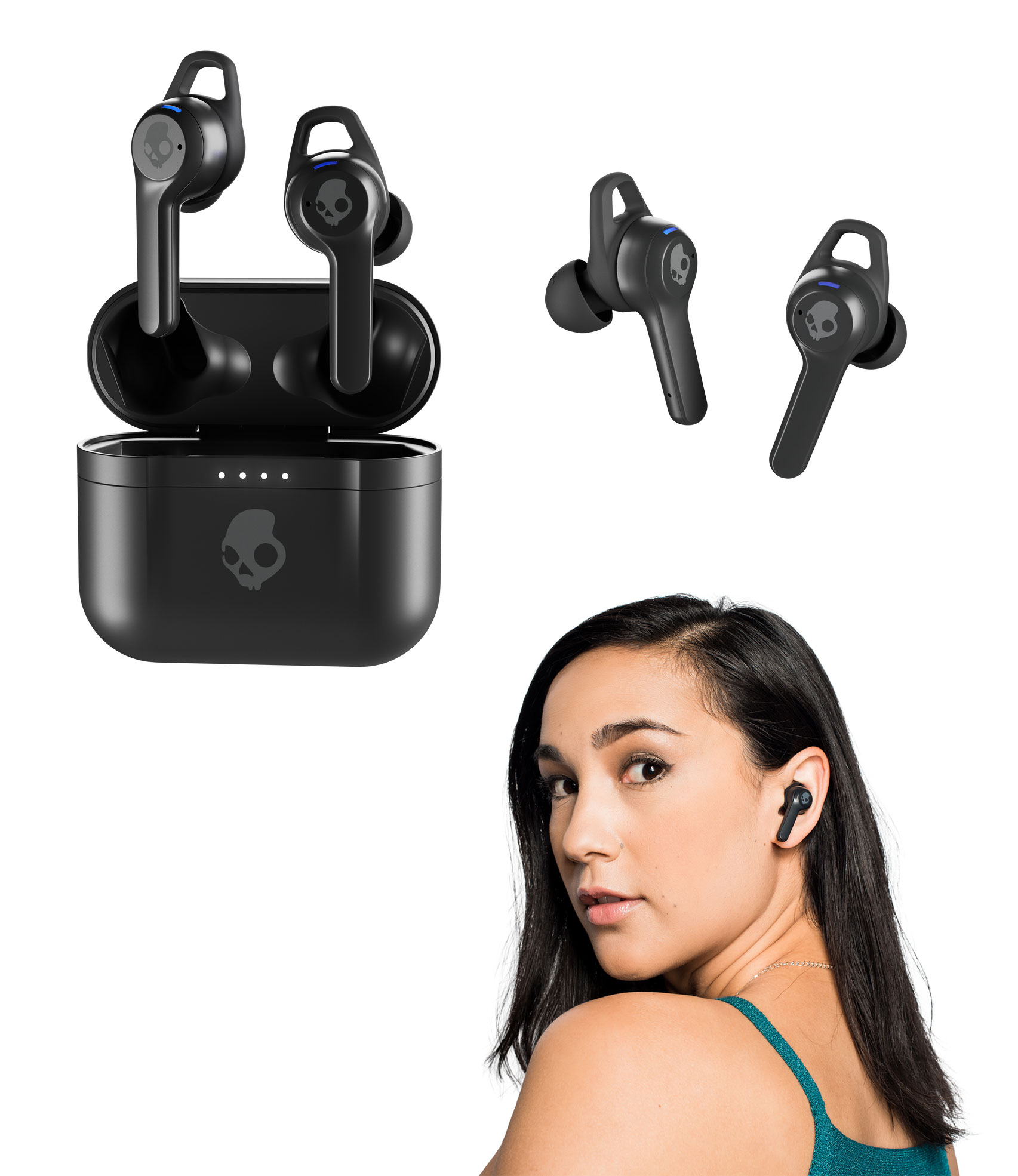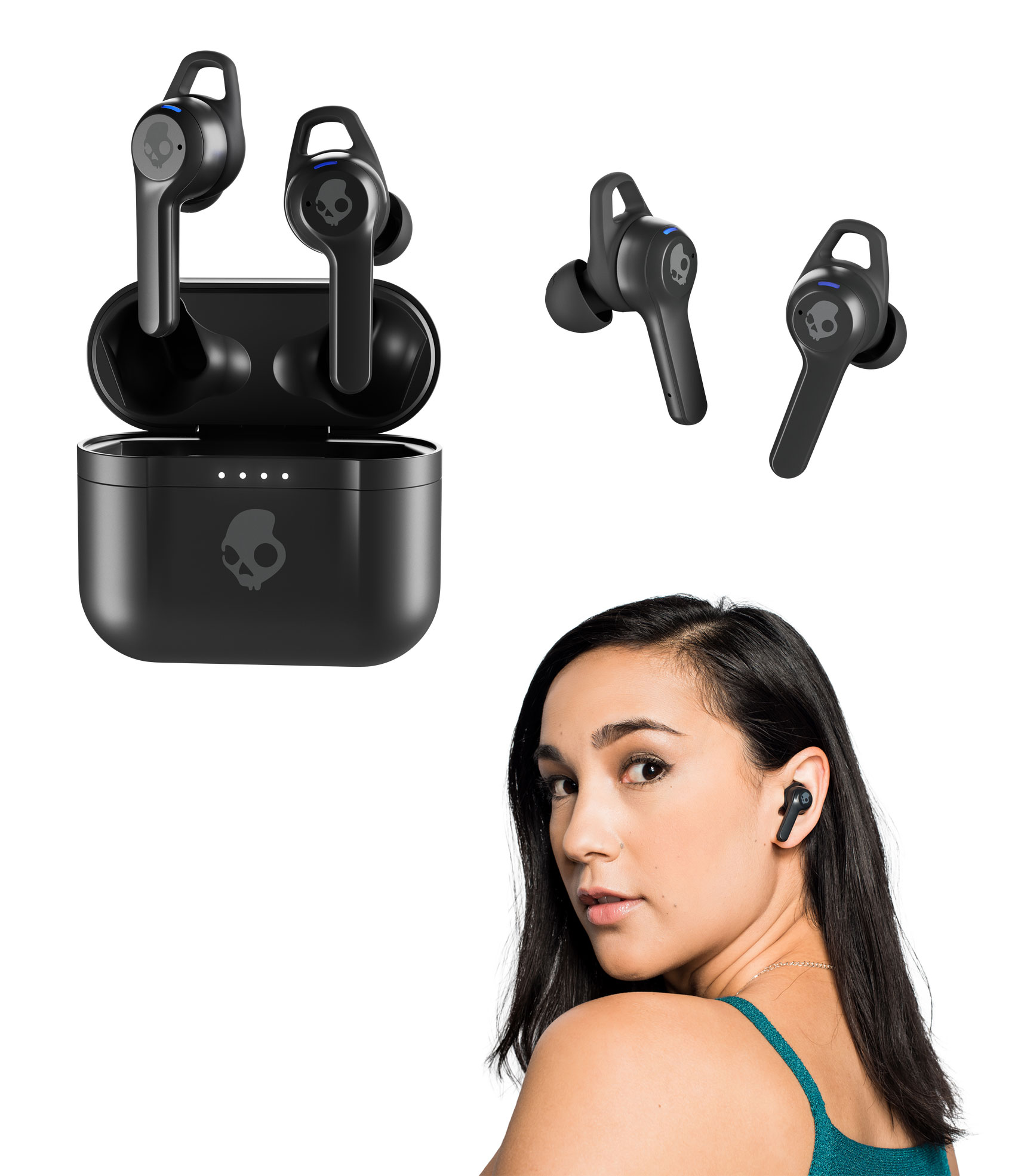 "No wires. No noise". For the dad that loves his music or some peace and quiet, the Skullcandy Indy™ ANC Noise Canceling True Wireless Earbuds are the perfect gift. Coming in at half the price of the AirPod Pros, these tasty Skullcandy Earbuds also offer the all wonderful Active Noise Canceling technology. If you've never experienced this technology before, you're in for a real treat. They've managed to pack this tech inside a tiny, lightweight, earbud. The ANC Noise Canceling makes the music that much clearer and tunes out the ambient noise for an immersive experience. A quick 'tap and hold' of the main sensor enables the ambient mode so you can hear everything around you and even have a conversation without needing to remove the earbuds. The fit is comfortable, snug and stays in place even during an extreme workout (sprinting, burpees, boxing… I've tested them all). The default sound is amazing, but you can also create even more personal optimization through the Skullcandy app that'll optimize the sound based on each ear. You also have full media control using either bud. The battery life holds for about 32 hours and can get 2 hours of play time from just a 10-minute charge. Plus you never have to worry about misplacing them with the Built-in Tile™. Simply download the Tile app on your phone and activate the buds for safe tracking. 
Buy Now: $129.99 or to learn more, check out: Skullcandy.com
If your dad is a "Gamer" or simply stares at a computer screen or tv for prolonged periods of time, Gunnar Glasses could be the perfect gift to protect his eyes and even help improve sleep when it's time for bed. They also create some great looking sunglasses that continue the protection into the great outdoors. Their lens technology helps reduce digital eye strain, block blue light, improve your circadian rhythm, prevent dry eyes, and minimize glare.
Gunnar Lightning Bolt 360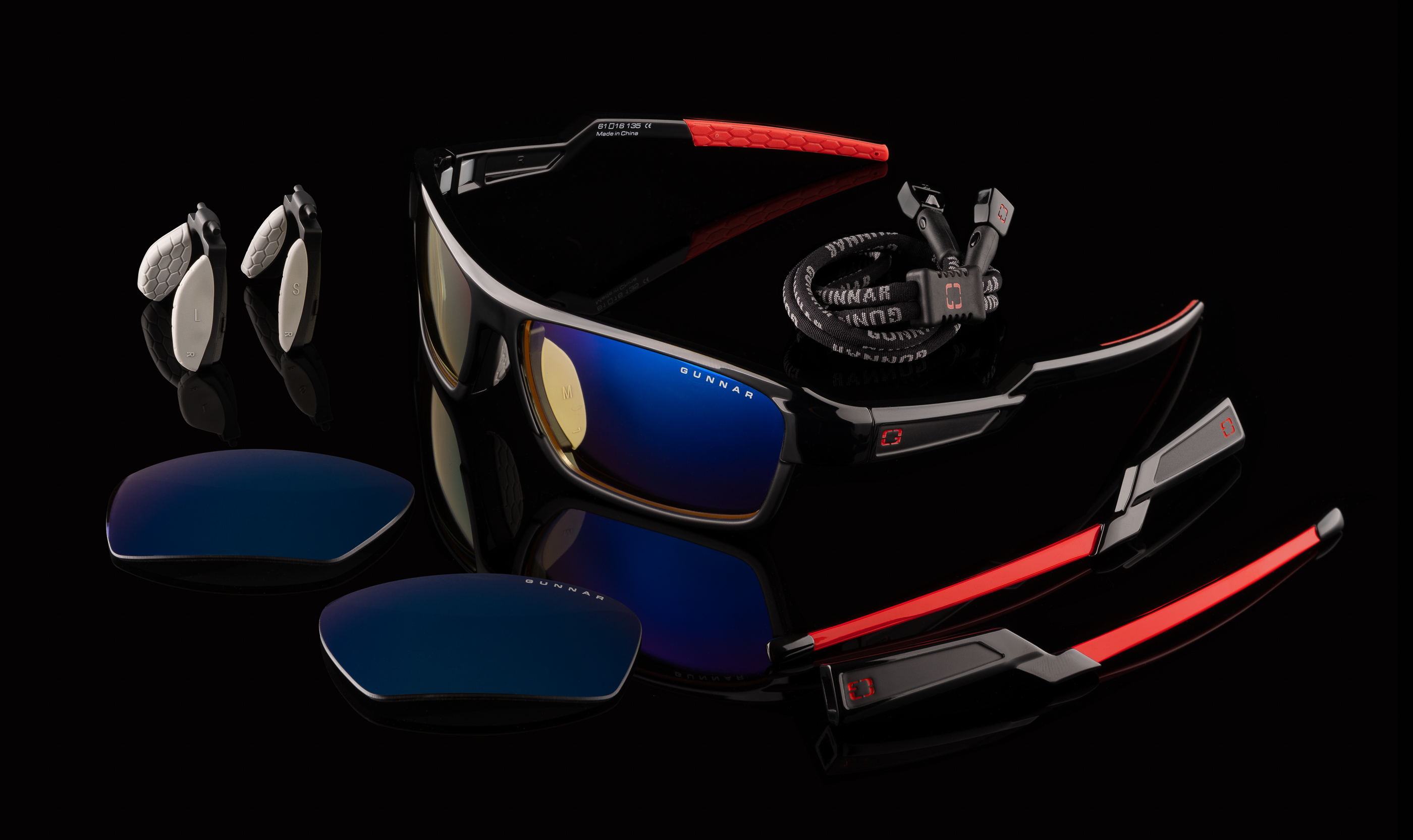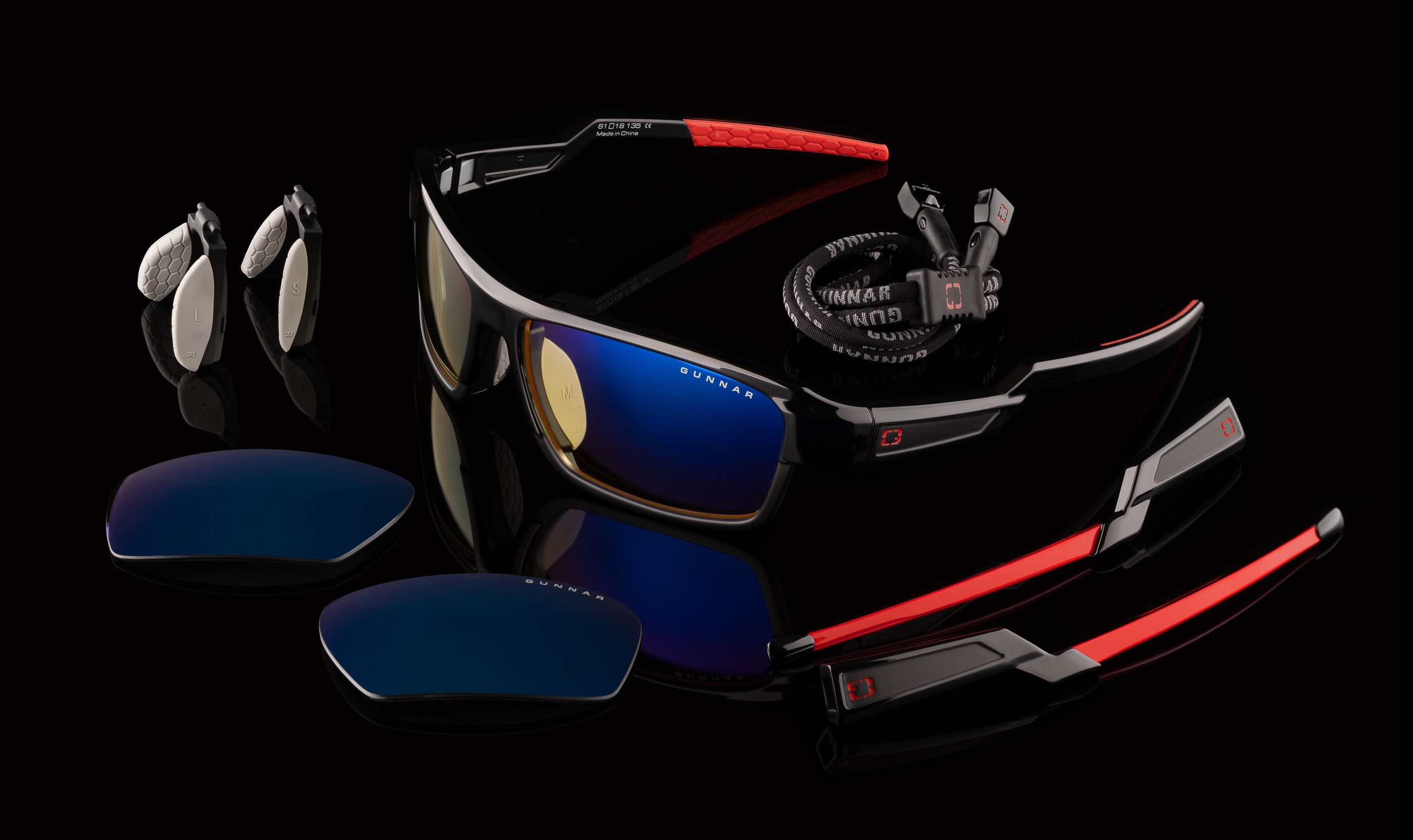 For ultimate performance and protection equip your dad with the next generation of elite gaming glasses from GUNNAR. Delivering style, comfort and versatility, the Lightning Bolt 360 focuses on your eyes so you can focus on the game. Available in three editions: GUNNAR, ESL and 6-Siege.
KEY FEATURES
Unique 'lightning bolt' design relieves temple pressure

Unparalleled design for optimal performance and functionality

3 different temple options: classic (standard wear), post (slim, lightweight fit) and strap (for maximum comfort with headset)

Interchangeable lens for both indoor and outdoor use: GUNNAR's benchmark Amber lens for optimal performance and blue light protection while gaming indoors and Sun for viewing screens in bright sun lit conditions (100% UV protection)

3 nose bridge sizes for the perfect fit: small, medium, large

Sturdy protective case & pouch for storage and peace of mind

Prescription also available
Buy Now: $129.99 or to learn more, check out: Gunnar.com
Lightning Bolt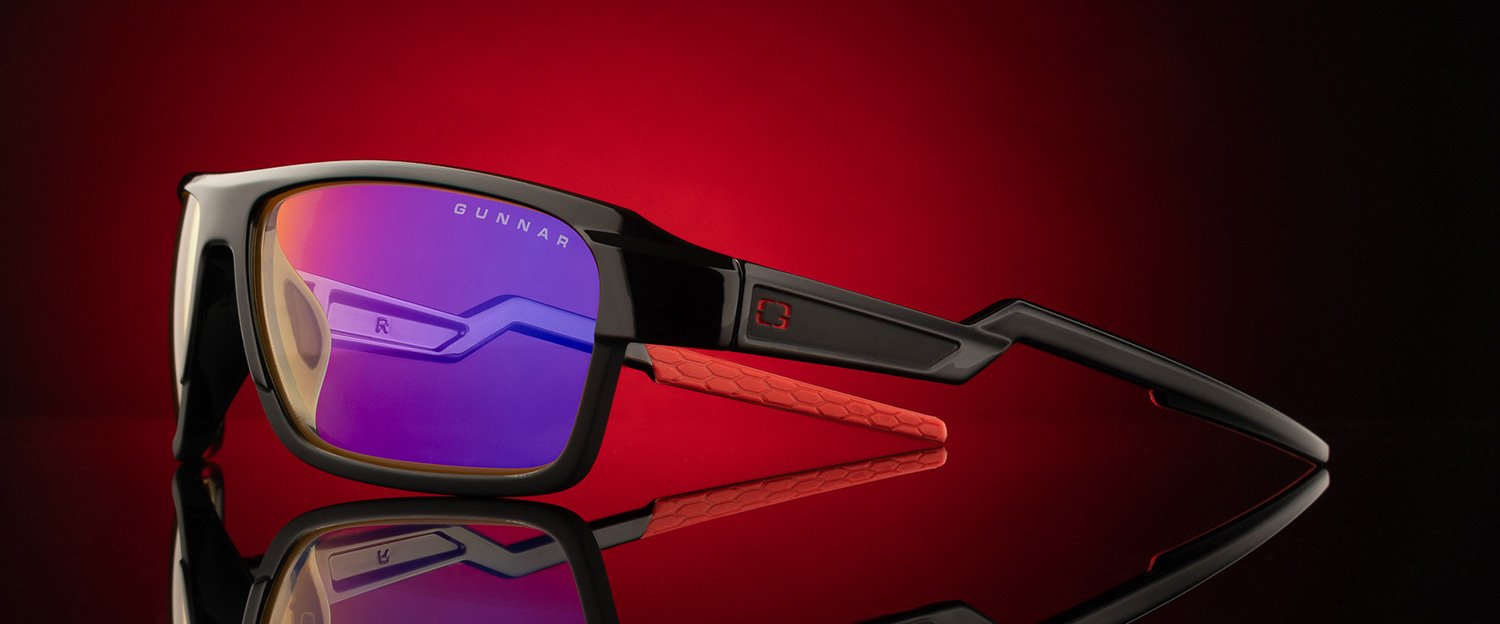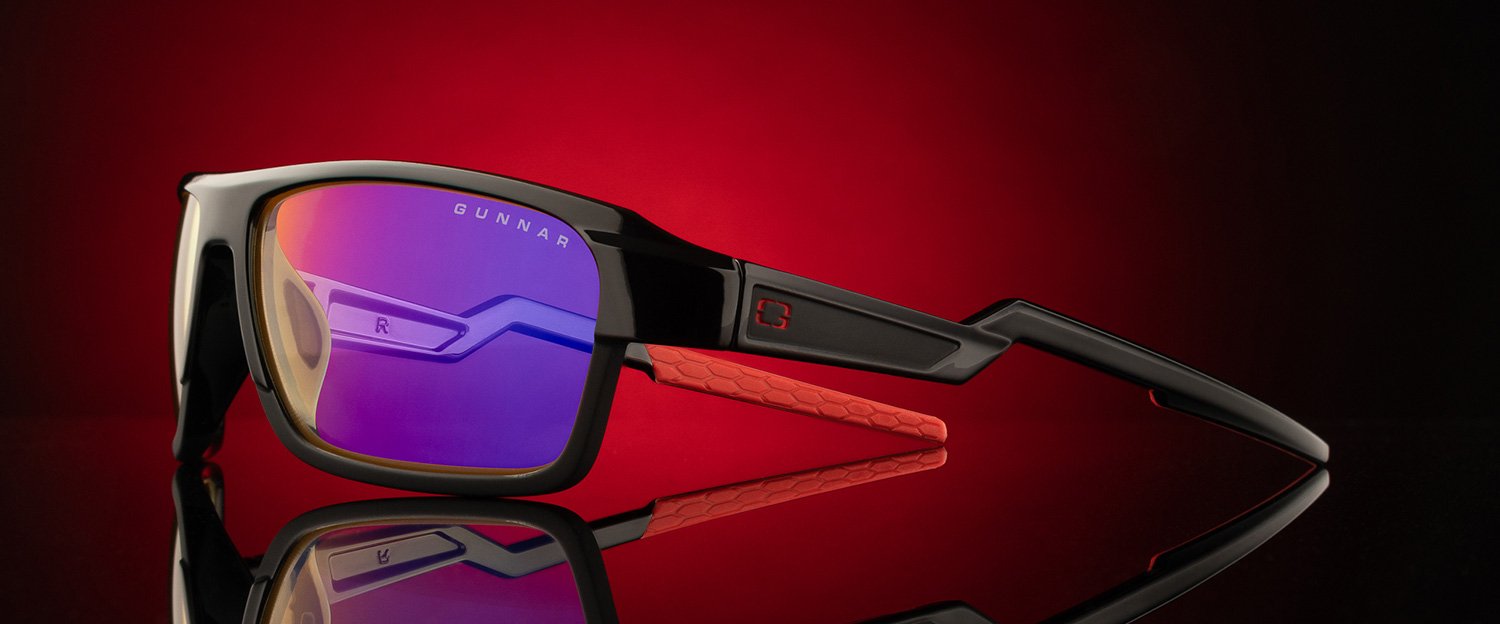 If you're looking for a pair of glasses similar to the Lightning Bolt 360, but you have a smaller budget, then the Lightning Bolt is the next best pair. Delivering style and comfort with a FREE interchangeable headset compatible temple, the Lightning Bolt will help elevate your gaming experience while protecting your eyes!
KEY FEATURES
Unique 'lightning bolt' design relieves temple pressure
Includes a FREE interchangeable headset compatible temple
A sturdy wrap around nylon frame with a wider lens for maximum viewing.
Glasses come with GUNNAR's patented Amber lens which will help you play for longer and improve your focus. They block 65% of harmful blue light, prevent dry eyes and reduce glare.
Includes GUNNAR's premium flat fold case, glasses pouch and cleaning cloth
Designed and built by GUNNAR – the #1 in gaming
Prescription also available up to +/- 4.0
Upgrade your look with a 6-Siege or ESL branded 'temple pack'. Includes the 'standard' lightning bolt temple, slim metal 'post' temple and 'strap' temple for the ultimate in comfort when wearing a headset.
A-fit/Standard Fit
Buy Now: $79.99 or to learn more, check out: Gunnar.com
Intercept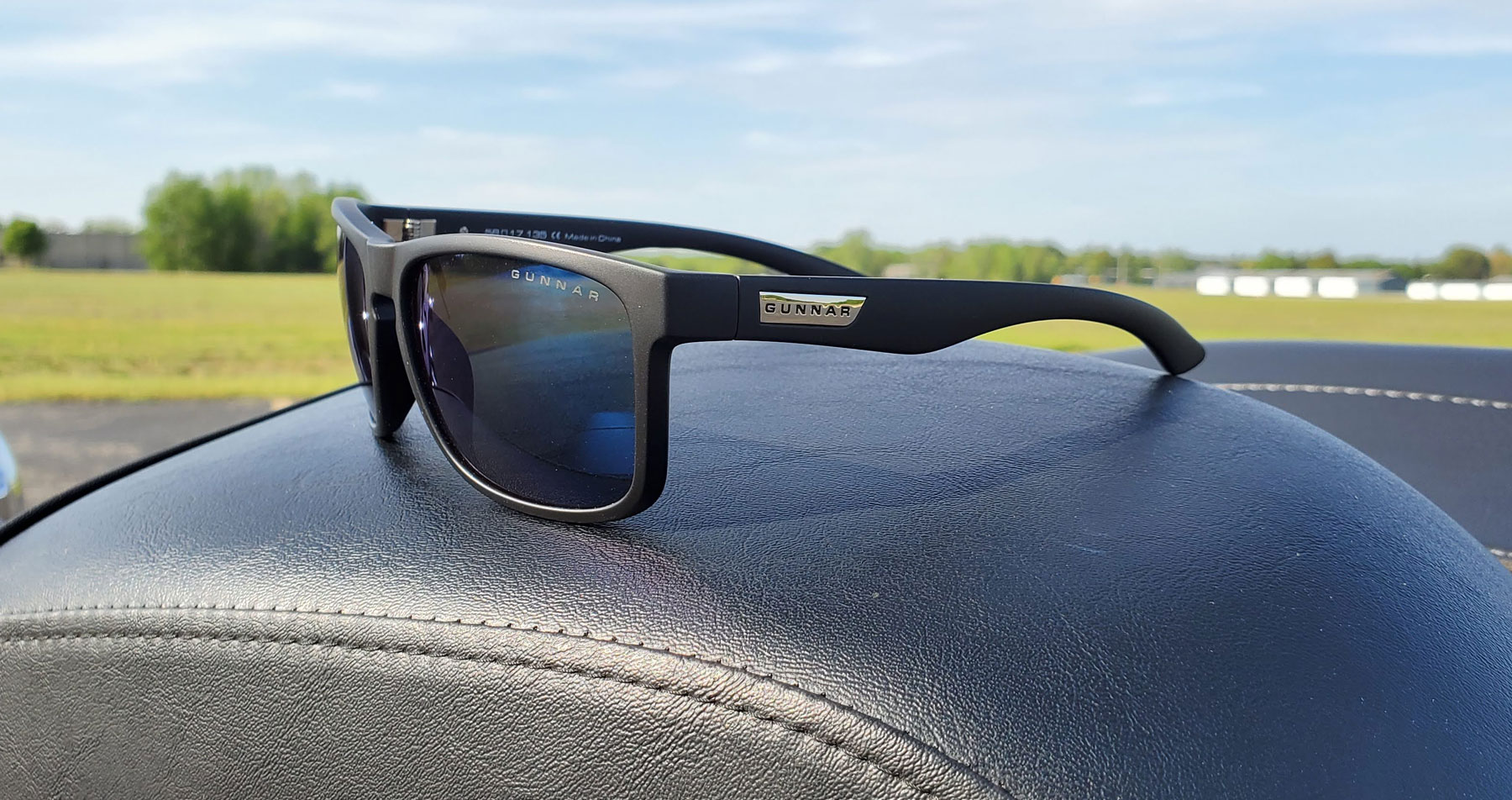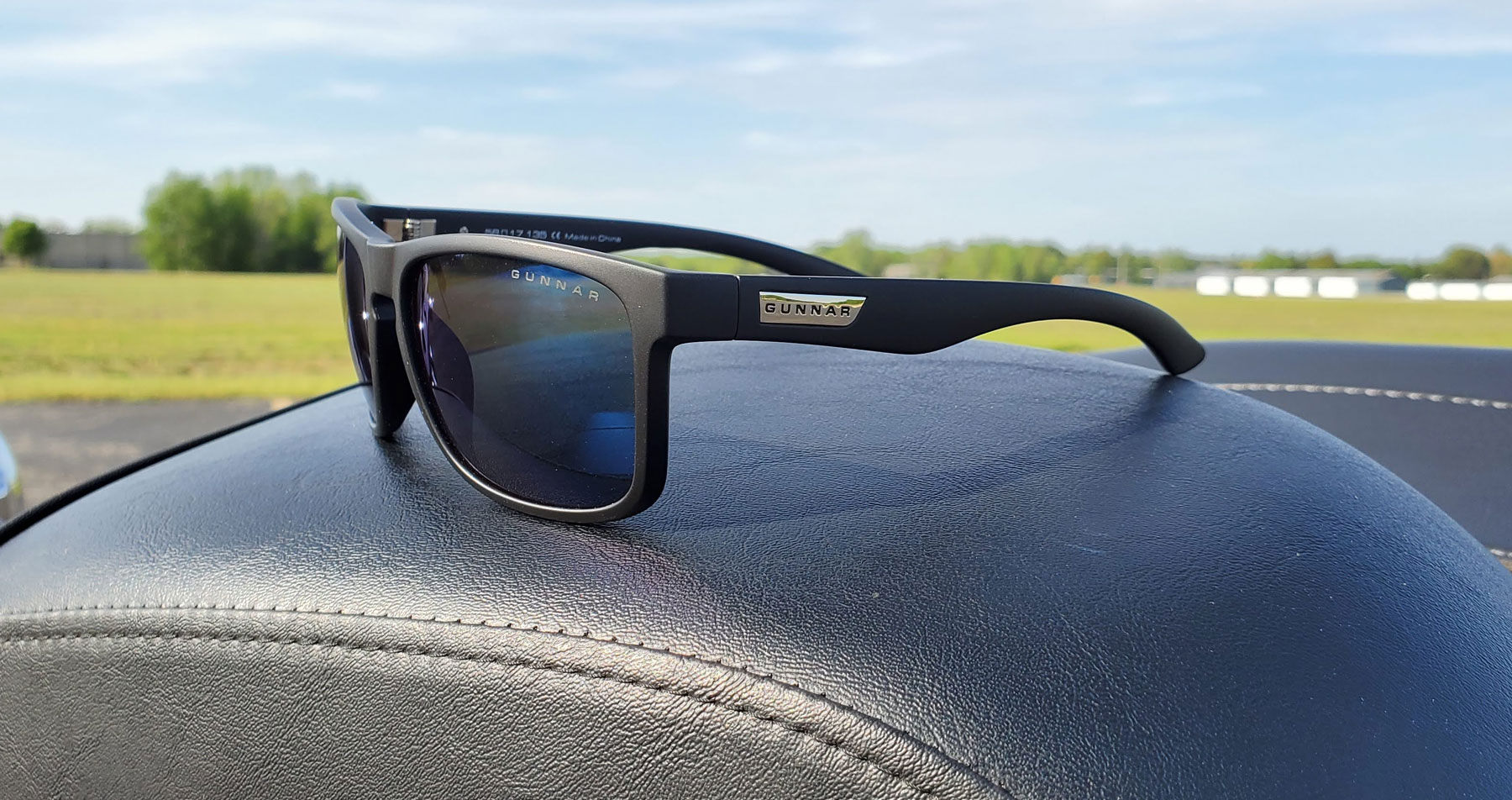 When it's time to step away from the screen, the Intercept sunglasses provide extended protection with style. Agency approved. Retro classic frame fused with futuristic technology, INTERCEPT sunglasses with blue light filter lens complete the line between style and science. This hinges anchor injected temples. An ergonomically balanced frame supports precision optics. Polished logo plates create low-key accents subtle enough for any undercover recruit.
KEY FEATURES
Wide format lenses
Rigid lens mounting
Comfort curved nose rests
Engineering grade injection polymers
Multi-barrel hinges
Blocks 100% harmful UVA and UVB light
Specifically tuned to help improve your circadian rhythm by harnessing the benefits of long-wave blue light
Silicone hard coated lens to prevent scratching
Buy Now: $69.99 or to learn more, check out: Gunnar.com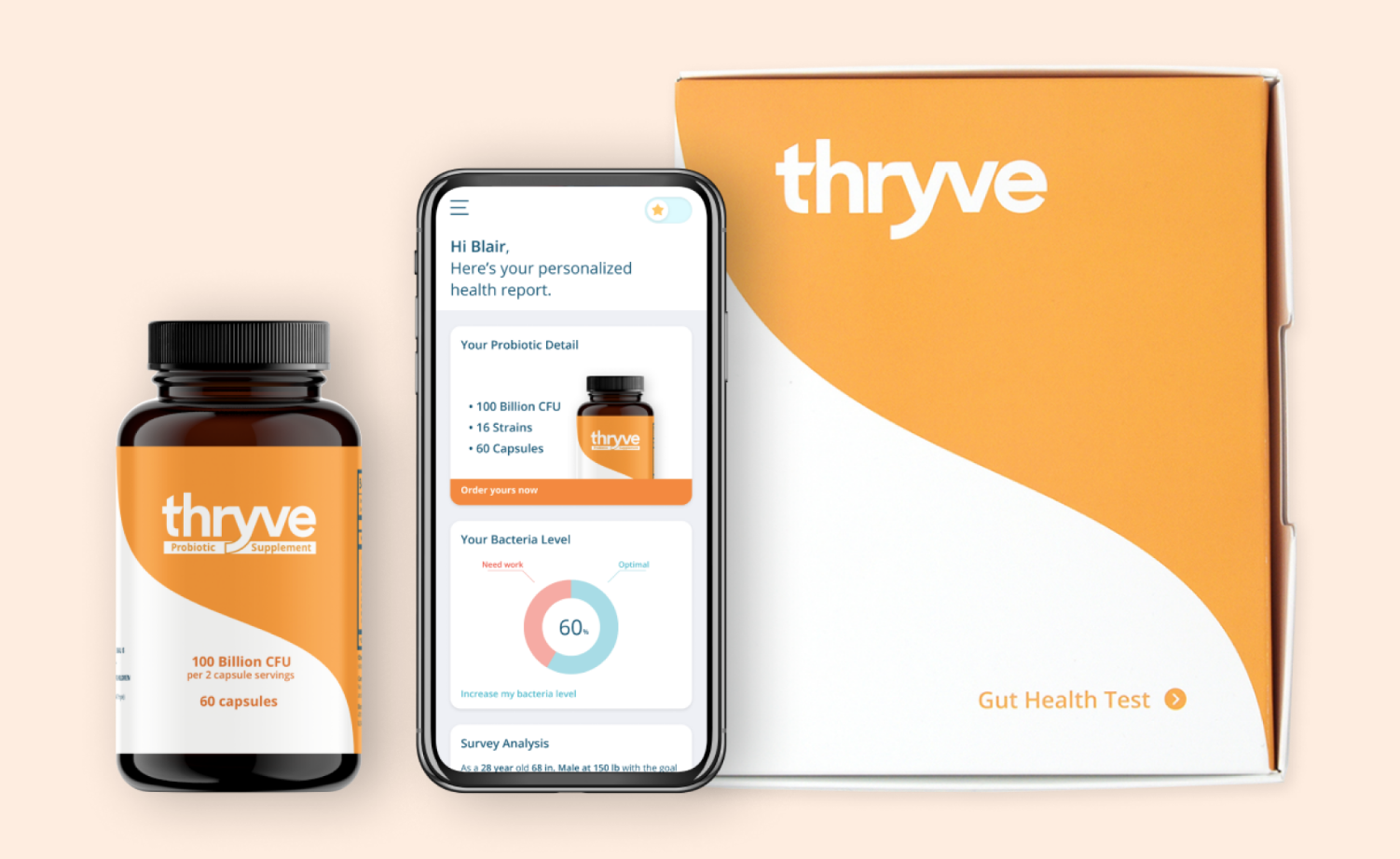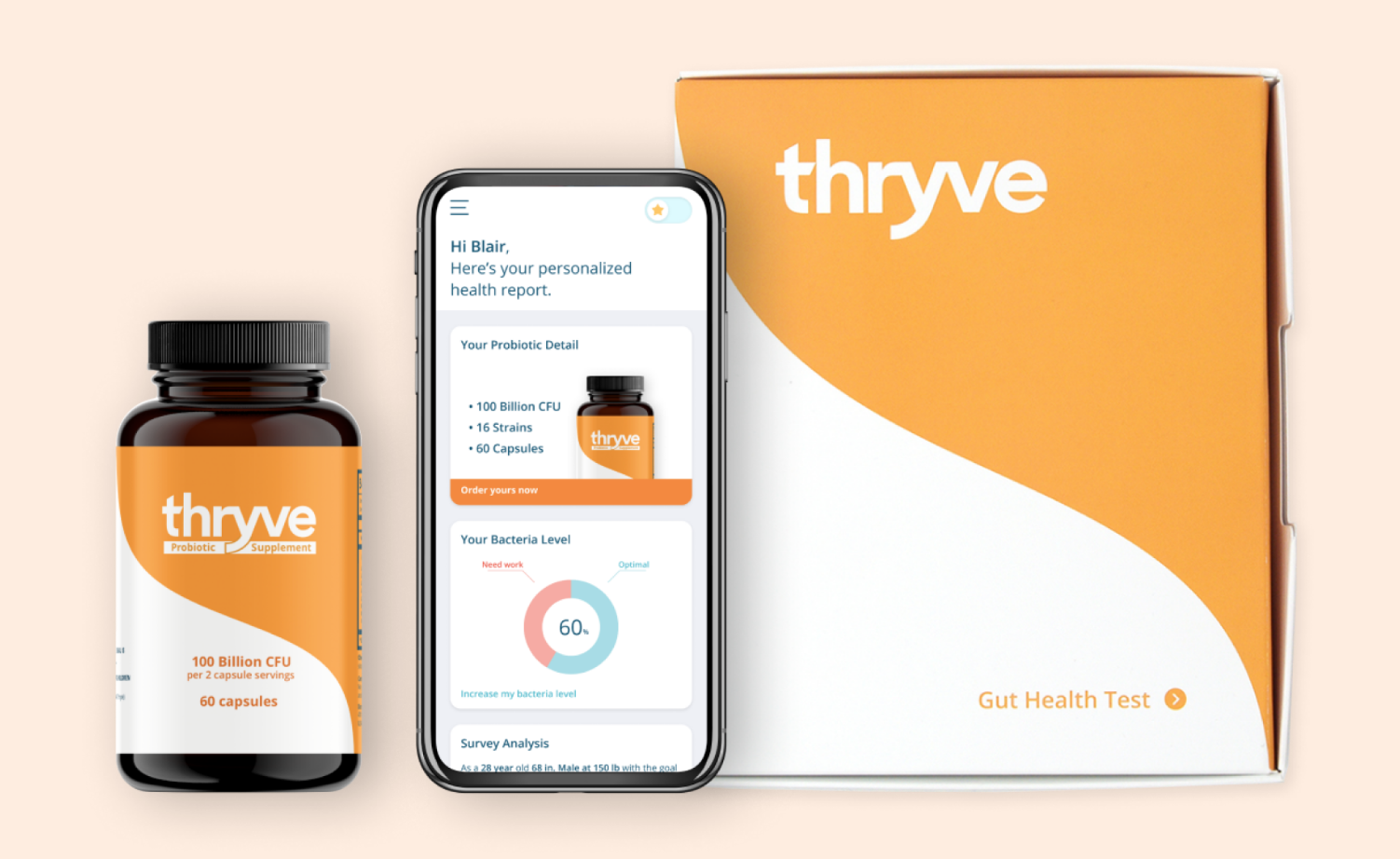 Trust your gut. If your dad has ever mentioned that to you, return the favor with this Gut DNA Test from Thryve. Thryve's Gut Health Program analyzes poop to target the good and bad bacteria in your gut to treat the root cause of your symptoms.  I know what you're thinking… Really? This is a father's day gift recommendation… sending poop in the mail? Trust me, if your gut is happy, you are happy. Thryve offers the ability to analyze your gut bacteria (from a small swab of your stool), then recommend a personalized probiotic, nutrition plan, and digital health report. Help your dad to feel better from the inside out with this gut health test from Thryve.
Buy Now: $199.99 or to learn more, check out: Thryveinside.com


Whether you are hitting the road for a family vacation, running errands, or going to work, one thing is for certain… the uncertain. Other drivers may not be paying attention or an animal could run in front of your car. Wouldn't it be helpful to have proof of this in case an accident occurs? The Nextbase 622 GW 4K Dash Cam adds another layer of safety by providing an exact location to help emergency services or loved ones locate you without the need for a data connection. Perhaps the insurance company or police need proof incase there is a dispute. With the 4k resolution, image stabilization, super slow motion, enhanced night vision, and optional Cabin View Camera attachment, you'll have all the proof you need in super high quality. It's easy to install and also connects to a smart phone app as well as Alexa for hands free access. If you need to access any of the controls or watch the recorded footage, you can do so using the 3″ touchscreen display.
Buy Now: $399.99 or to learn more, check out: Nextbase.com
Buy Cabin View Camera Attachment: $99.99
Traeger Ranger Portable Pellet Grill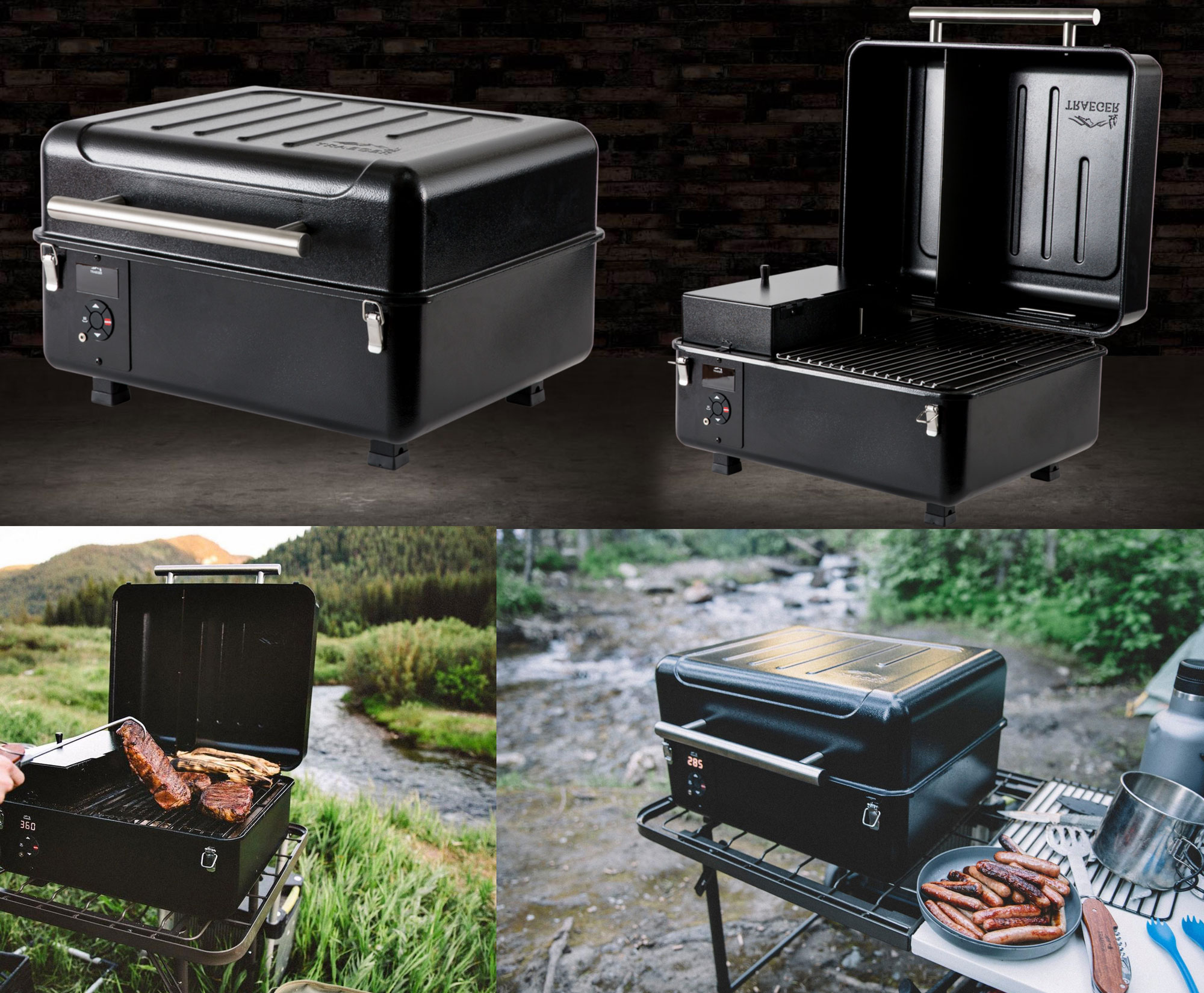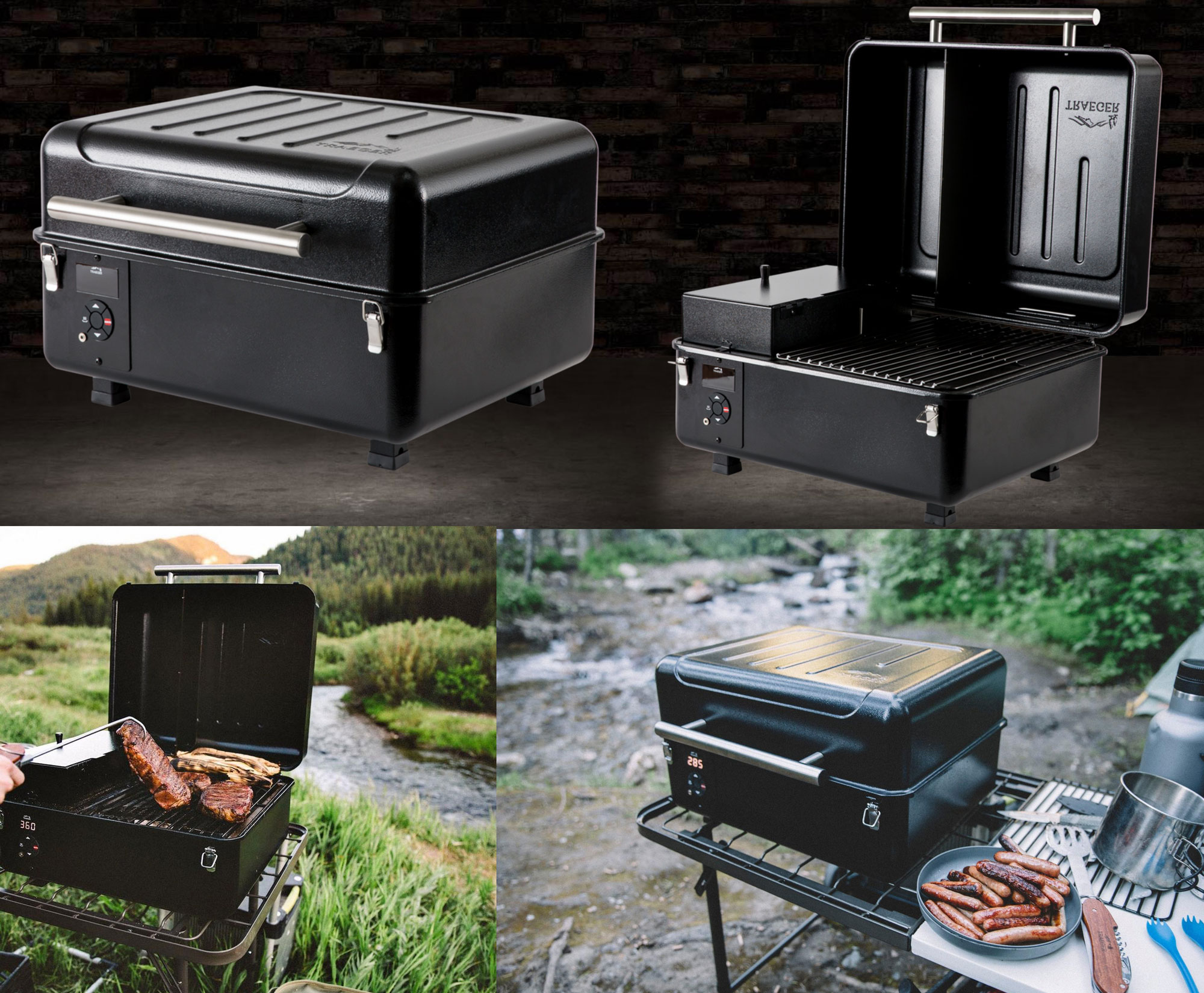 Dad… AKA the "Grill Master". This is the gift that not only helps him grill some of the most flavor-able food, but it also makes it easy, enjoyable, and portable. This grill gives you the rich flavor of a wood burning grill but with a much more accurate temperature control thanks to the Digital Arc Controller. From 5-degree increments to "Keep Warm Mode", this grill ensures that your food will be "hot-off-the-grill" no matter when you are ready to eat. The meat probe allows you to check the temperature without lifting the lid and the cook timer lets you know when it's time to open for another glaze or serving time. The grill grates are porcelain-coated making it easy to clean. Plus the included cast iron griddle makes it easy to get the perfect sear on your steak or cook other semi-liquid foods like eggs. This grill is meant to be portable and has a baffled lid with latches that make it easy to transport.
Buy Now: $399.99 or to learn more, check out: Traeger.com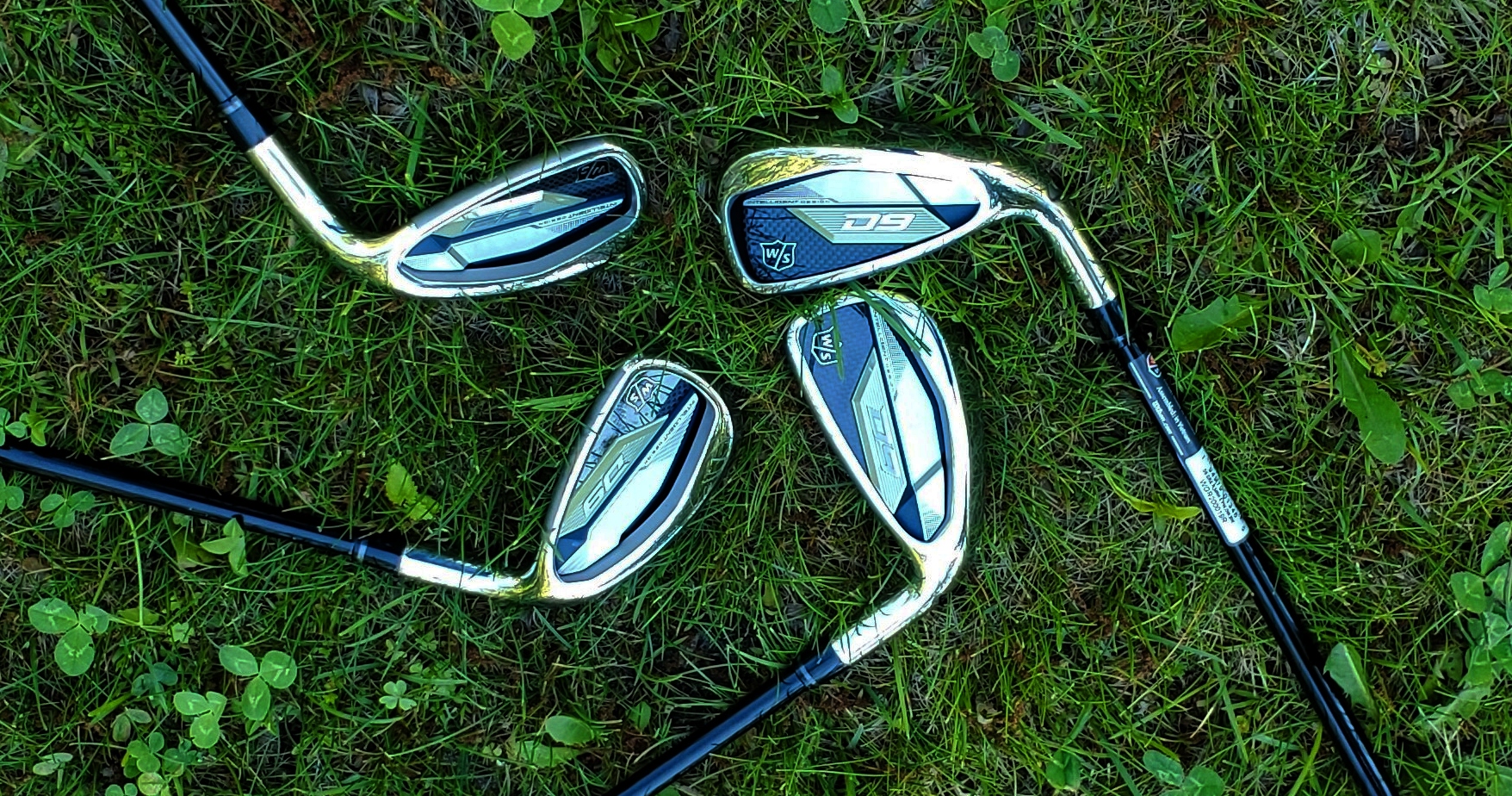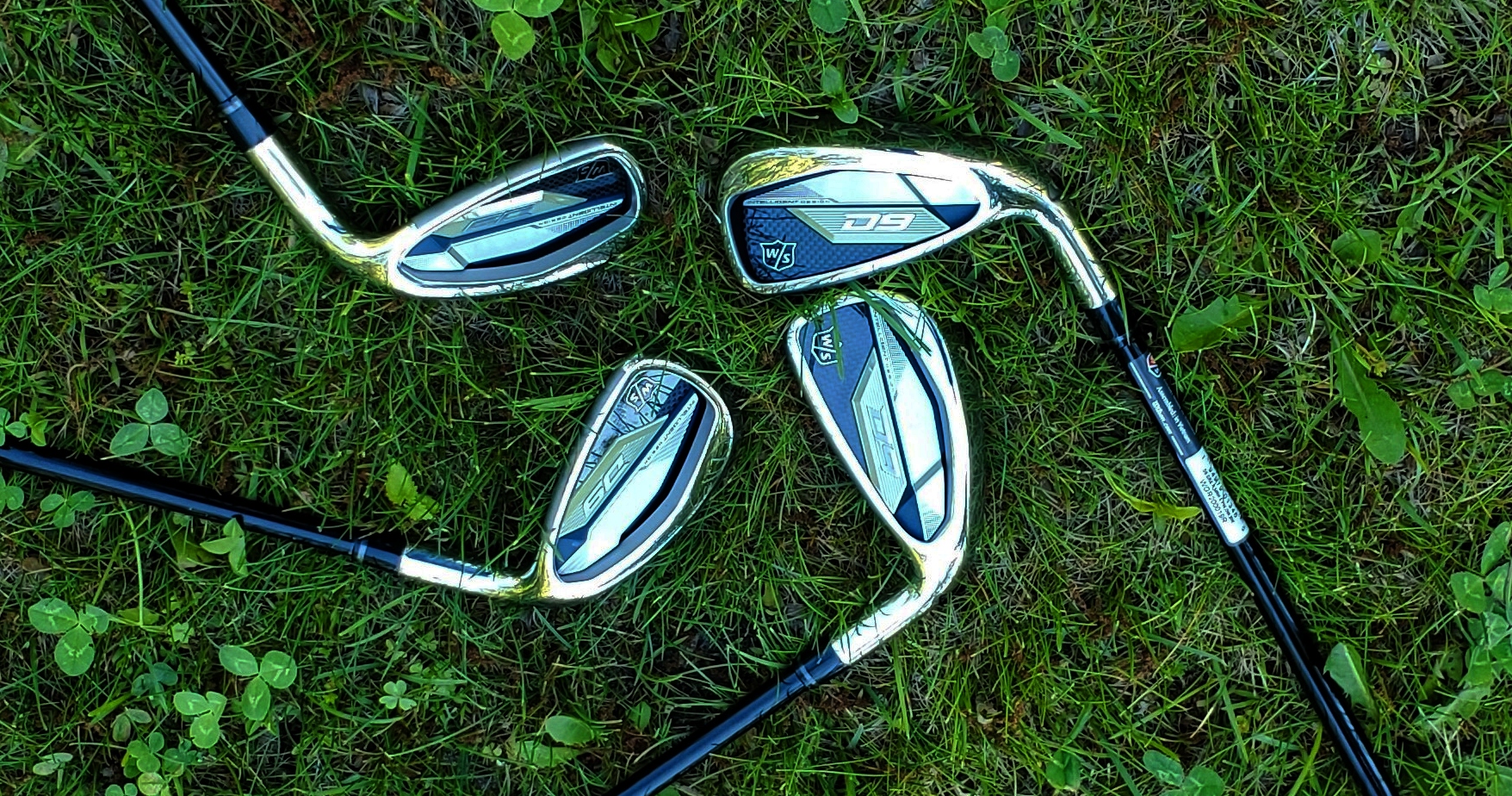 Are you tired of your Dad complaining about his golf game? Now is the time to help him do something about it. The Wilson D9 Irons are the ultimate game improvement irons on the market. The D9's are built for distance and your Dad's game could use some extra yardages. The key to the extra distance on these irons are the strategically positioned, urethane-filled Power Holes that enable maximum face flex for improved speeds and an expanded sweet spot you can't miss. These clubs also feature Wilson's lowest-ever center of gravity in an iron which increases launch angles and delivers a steeper angle of descent for increased green-side control of your shots. The D9's are an excellent follow up to the D7's which were also excellent game improvement clubs.  The Wilson's D7 irons have been among the longest we've tested, which you can read here. To improve on those, Wilson got in the lab and had computers working to come up with a faster, more powerful design, particularly around their Power Hole technology. The computer churned out a final design that ensures golfers get maximum ball speed from not just the center of the face, but also toe and heel impacts as well. We were beyond impressed we these irons and if your Dad's swing speed needs some help, we recommended the graphite shafts as a nice upgrade.
Buy Now: $749 or to learn more, check out: Wilson.com 
Is dad's golf game lacking a little something? Give him the gift of GPS accuracy and tunes this year with the Bushnell Wingman. This portable bluetooth speaker is pretty amazing. Not only can it blast music, it also can give you yardage at the push of a button. The Wingman has a magnetic backing that allows it to hold firmly to your golf cart while you navigate the golf course. The detachable push-button allows dad to request yardage from anywhere on the course. If your dad is a golfer, this gift will crank up his game!
Buy Now: $129.99 or learn more at BushnellGolf.com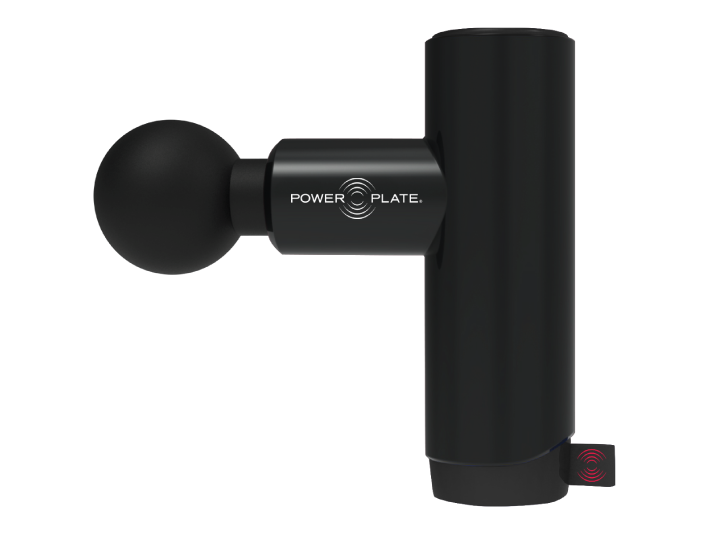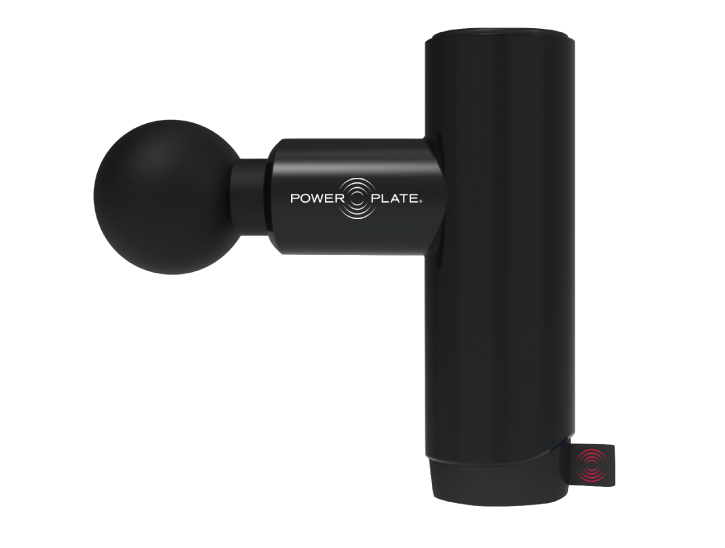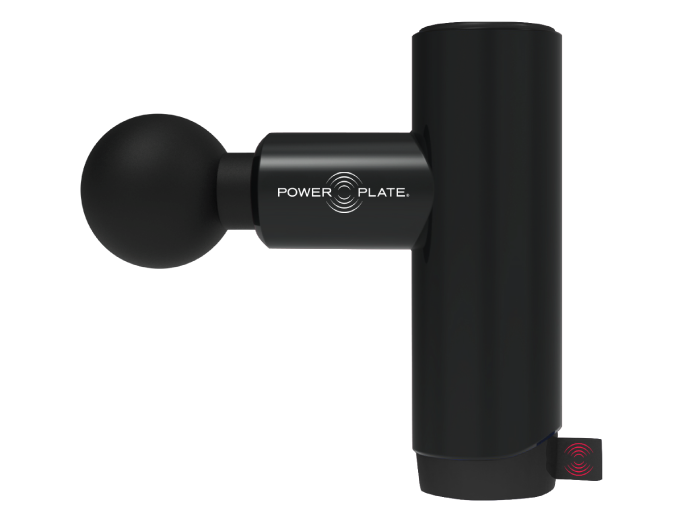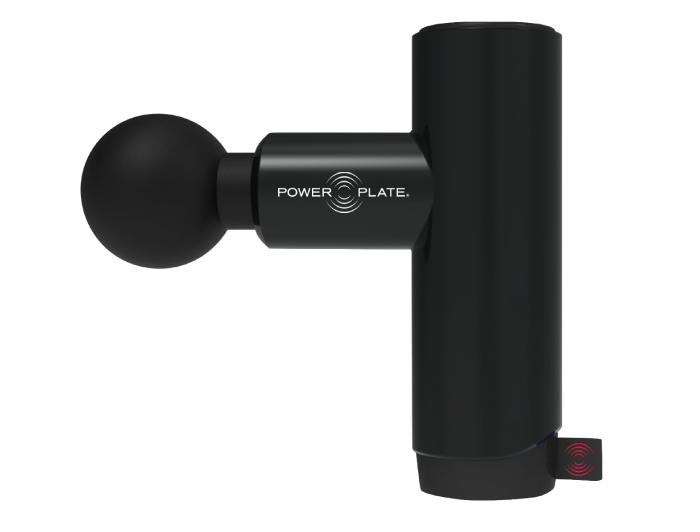 Help your dad relax and ease any muscle tightness with this handy vibration system. The Power Plate Mini+ is a quiet, ultracompact, portable handheld massager. The Mini+ perfectly fits in a small gym bag making for the ideal fitness accessory for everyday life on the go. 
It was specifically designed by Power Plate to enhance range of motion for precise usability and functionality. Mini+ works quietly to relax and rejuvenate tight and sore muscles by promoting blood flow and fascia release. In addition, Mini+ relieves overall muscle tension and helps reduce potential for exercise related injuries. Its ergonomic design is more efficient, convenient and proven to successfully promote muscle wellness and recovery.
Mini+ offers a longer lasting 5-hour battery life and USB-C charging capabilities, making it ideal for mobility and convenience when needed most. The Mini+ also features 4 ascending intensity levels and includes two unique attachments to better suit individual preferences for both preparation and recovery. Each feature has been purposely implemented to make Mini+ an ideal accessory for those looking to fully optimize workout routines and recovery, or addressing aches and pains associated with daily life.
Buy Now: $179.99 or learn more at PowerPlate.com