Concannon Irish Whiskey - Drink of the Week
In partnership with Ireland's prestigious Cooley Distillery, Concannon Vineyards (of California) has released their very own and very unique Irish Whiskey. Simply named: Concannon Irish Whiskey. Concannon's roots are steeped in Irish tradition (as if the family name didn't already give it away) In fact, Concannon, which means "wisdom without compromise" in Gaelic happens to be the very 1st Irish-American winery in the United States – dating all the way back to 1883. Their founder – James Concannon was even born on Saint Patrick's Day. Need we say more?
Concannon Irish whiskey is said to be a refined blend of malt and grain whiskeys. Concannon begins its journey from simple ingredients to refined whiskey with fresh mountainside spring water and locally harvested Spring barley. As distillation begins, long-necked copper pot stills are utilized in conjunction with lengthy distillation times, which is said to remove impurities while preserving the spirit's natural flavors and aromas. Once the distillation process is complete aging begins, and this is where Concannon Irish Whiskey becomes truly unique in the Irish Whiskey market.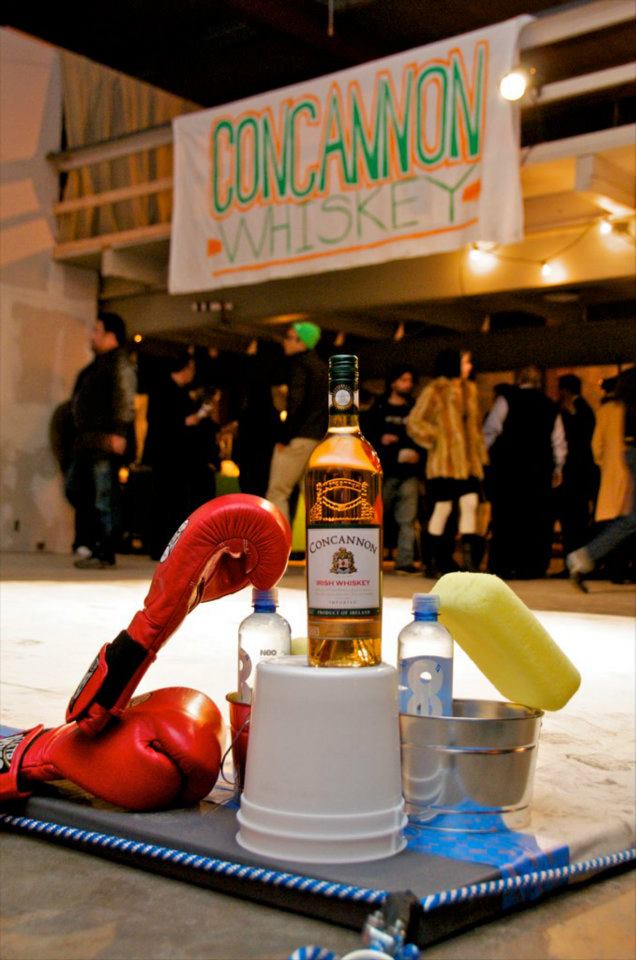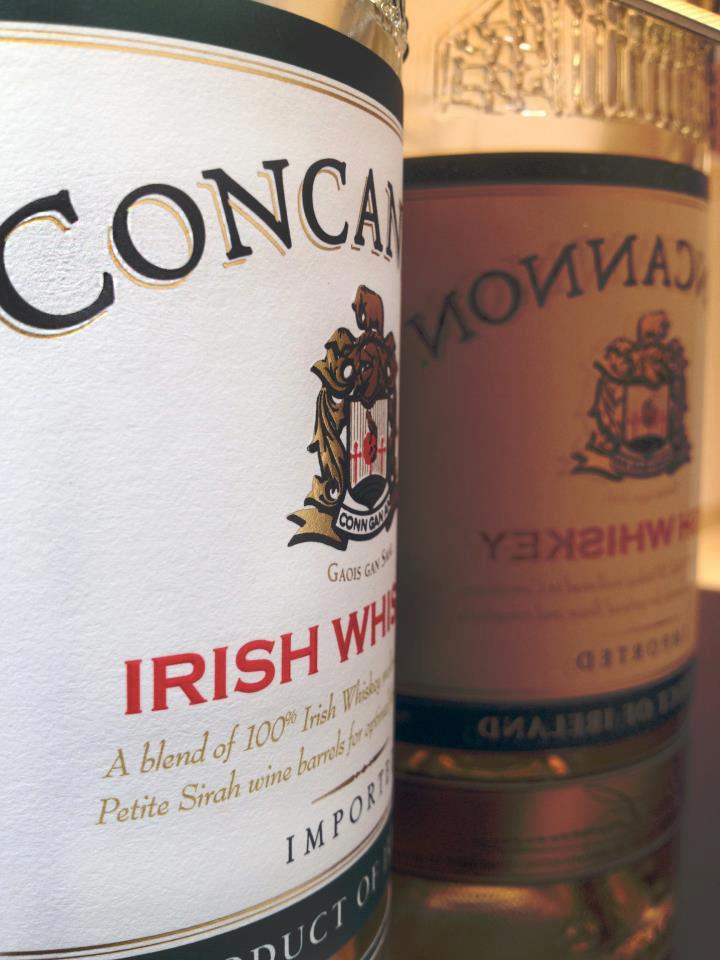 With a majority of its whiskey aged in small bourbon- seasoned casks for a minimum of 4 years, Concannon also utilizes their own previously used Petite Sirah wine barrels from the vineyard (shipped to Ireland) for a portion of the whiskey finishing process (4 months), which is said to provide the whiskey with fruity notes that give it an unique flavor that's never been experienced before.
In the 1900s Irish whiskey was the drink of choice, but the industry took a serious blow thanks to the Irish War of Independence, U.S. Prohibition and the boom of Scotch blended whisky, now the industry is experiencing a renaissance, much like that of the great American invention, the cocktail. We can't wait to introduce Concannon in this watershed moment. -John Concannon, 4th Generation Vintner of Concannon  
Though we never need an excuse to sit down and polish off a bottle of Irish Whiskey we thought we'd bring Concannon to your attention this week. Here's what we discovered at the tasting table…
Concannon Irish Whiskey Review Breakdown

Accolades: "Best New Irish Whiskey" at the 2012 New York ISC
Proof: 80 (40% ABV)
Age: 4 years in small bourbon- seasoned casks
Nose: Vanilla, apple, honey and light smokey-ness
Flavors: Honey, vanilla, touches of fruit and spice
Price: $19.99 USD (750ml.)
Our tasting panel scored Concannon Irish Whiskey an 8 out 10. It's a fine example of traditional Irish Whiskey, but with a unique twist that helps it stand out. We found Concannon's sublet sweetness and touch of fruit to be welcoming and easy to sip on the rocks. While many of us enjoyed Concannon straight or on the rocks, it was quickly apparent that the  majority of our tasting panel agreed it's best enjoyed mixed. If you're a connoisseur of Irish Whiskies or looking for something new to try Concannon is a great place to start.
MIX IT UP WITH… "Concannon Cobbler"
Ingredients: 1.25 oz. Concannon, 1⁄4 oz. Concannon Sauvignon Blanc, 2 orange slices, 2 lemon slice, blackberries, raspberries, blueberries, 1⁄2 oz. simple syrup.
Directions: Serve in a rocks or tumbler glass with fresh berries piled on top of drink. Press fruit in the bottom of the glass, and add crushed ice, then other ingredients and mix.
Buy Now: $19.99 or go to: ConcannonIrishWhiskey.com