Cigars are not so much a science as they are an art. Sometimes you have let go and leave details to the wind and wind up with a Pollock, and then sometimes you follow the guidelines to a "T" and wind up with a piece so realistic it's hard to believe it's not real, like something from Joongwong Charles Jeong. My tastes tend to fall somewhere within that spectrum, with a blend of passion and restraint. The people over at the Caldwell Cigar Company are trying to find their voice through rich tobaccos and determination.
"Caldwell Cigars is a company built by friends for friends. We have labored to bring you the finest quality product with great attention paid to every detail. We are setting out to deliver to our customers special cigars using only the finest, most exotic All-Grade-A tobaccos we can find. We are in this for our love of the leaf and our drive to share with you the fruits of our labor."
What's Inside:
Wrapper: Corojo
Filler: Dominican & Nicaraguan
Binder: Dominican
Long Live the King Review Breakdown
Construction:
Now let me take a moment here for a brief aside. If you've read our cigar reviews before you know that construction is something we take seriously. Sitting back, lighting up a cigar, and forgetting about responsibilities for an hour is one of life's true treats. However, when constant corrections, unraveling, and "coning" come into play, enjoyment drops, and it becomes a chore rather than a pleasure. Whether it was this batch of cigars or a simple wrapping mistake, Caldwell's Long Live the King was an untangling web of Corojo from nearly start to finish. Every few minutes it needed a correction or some sort of maintenance. Overall, it was more of a labor of frustration than an enjoyment.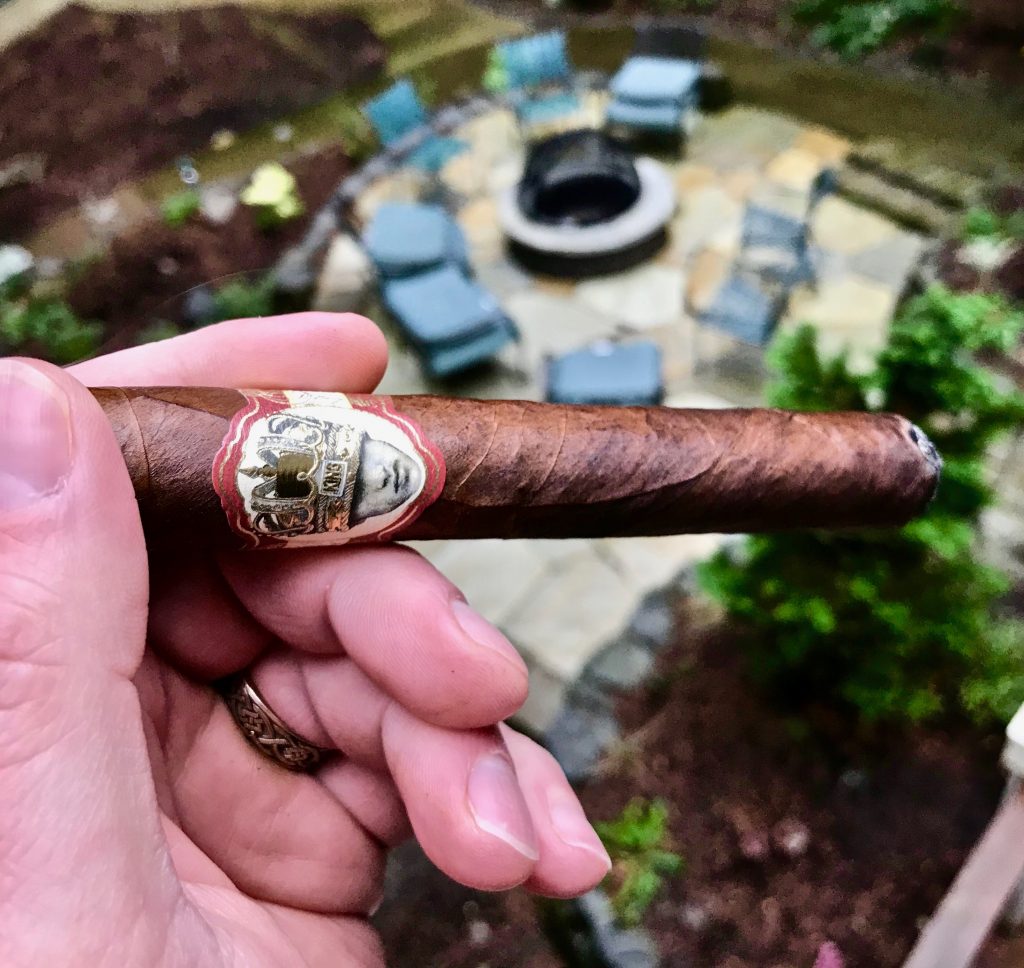 Draw:
The medium draw was one of the highlights of the stick, allowing the flavor to flow freely through the loose-fitting wrapper. Easy and airy, the draw brings out the medium to full-bodied smoke and coaxes the flavor profile to develop throughout the smoke.
Burn:
Unfortunately, the burn followed the same path that the construction forged. Simply put, the burn needed help every step of the way. From the leaf actually unraveling to the peaks and valleys that formed along the seams, it was a cigar that needed me to hold its hand every step of the way.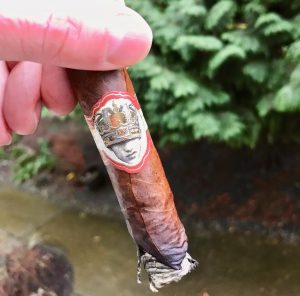 Aroma:
Prelit :
Dry Leather
Earth
Fresh Coffee
Lit: 
Black Pepper
Burnt Toffee
Roasted Nuts
Flavor:
Now here is where we were really hoping the Long Live the King would turn the tide, and make up for the construction flaws. The black pepper and burnt toffee that comes out of the gates with a quick punch, mellow out, but never really changes. The same characteristics and flavors that start the process slowly turn slightly bitter as the stick burns down. For most of the smoke, it was pretty enjoyable, but whether it was the influx of air through the self-deconstructing wrapper, or yet again, the batch we got, the final third was something we struggled with.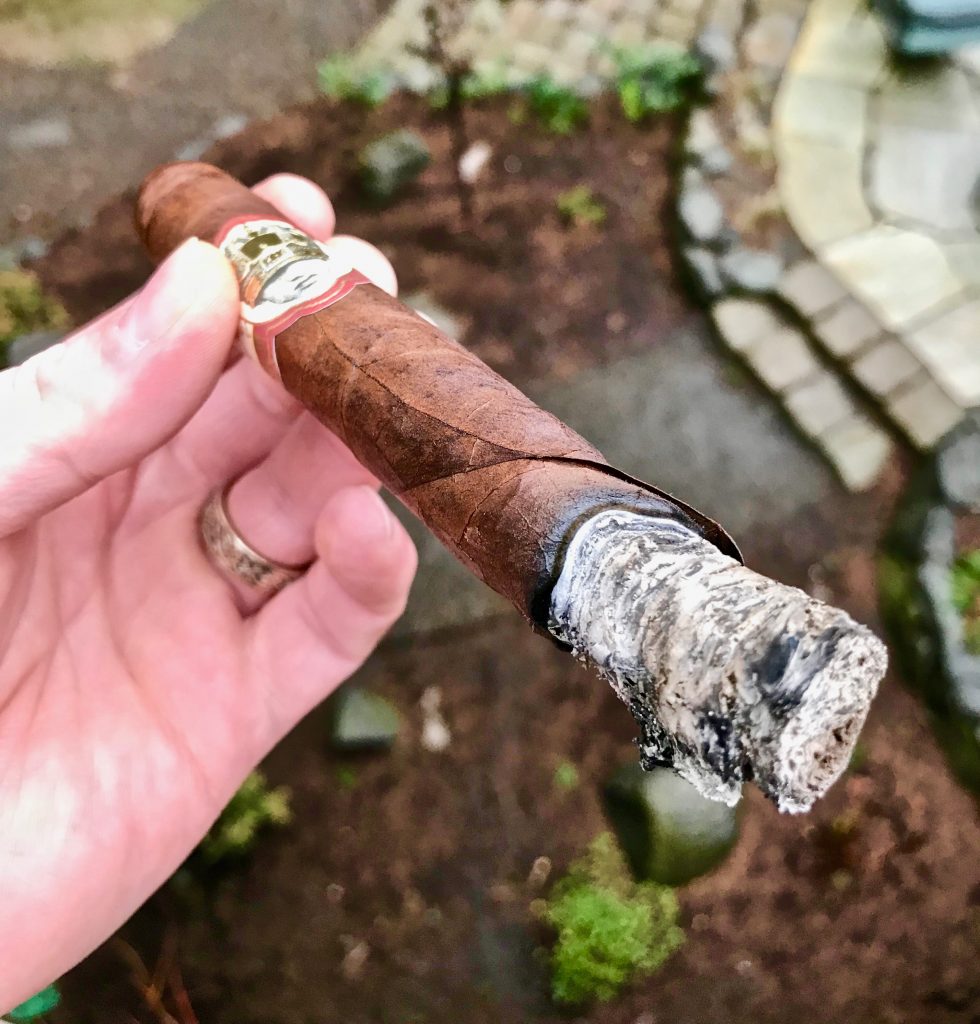 Value:
We want to believe that the $10.50 price tag is representing a cigar that we did not get the chance to smoke (and we smoked several to make sure), but sadly, we can only review what was there. With a seemingly endless offering of great cigars ranging from everyday smokes at $4 – $6 and special occasion cigars that would make a trust fund kid blush, we're hoping that Caldwell can fix the missteps that will command the mid-range price.
Buy Now: $42.50 (5pk) or to learn more, go to: CaldwellCigarCo.com
Long Live the King - Cigar Review
Lacking in construction, and flavor arch. Hopefully this was a bad batch, because the brand has a lot going for it.
The Good:
The Draw
Marketing
First Favors
The Not So Good:
Construction
Consistency
Burn