This isn't the first review we've done of Arlo, and hopefully it won't be the last. With their continuous improvements on their cameras and software, they've managed to create a new security system that addressed most of our concerns with the original line. We were impressed with their first round of cameras, but there were some improvements needed. With Arlo Pro, they now have a truly easy and powerful platform that is worth the money and security. 
After testing the system for more than 2 months, here's what we learned…
Key features:
100% wire free

Weatherproof
Free cloud storage
Live view
HD video recording
130 degrees of viewing
Advanced motion detection
Night vision
Smart siren
Flexible power options
Audio recording
Live 2 way audio
Local recording
Rechargeable batteries
Arlo Tech Review Breakdown
Design: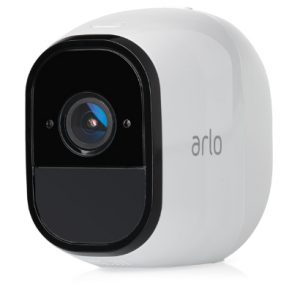 The design is very similar to the original Arlo cameras, but with some very nice improvements. The new Arlo Pro cameras are a tad bigger, but that is because of the removable and rechargeable battery, plus microphones for audio recording. The microphone and speaker are one of my favorite new features and have proved very useful. They've even worked across the globe while we were away on vacation in Europe. We had a house sitter watching over our pets and we were able to communicate directly through the camera.
The lens on these cameras are wide angle and allow for a 130 degree field of view. The new hub has an integrated siren. This thing is LOUD! A screaming 100+ decibel pierces the eardrum and can be remotely controlled or triggered by motion or audio.
Technology: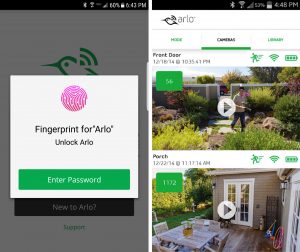 Cloud recording is still in their updated software and still free… love it! This is one of my favorite features in the Arlo system. No need to lock into a long term contract or have monthly fees. This plan is free even on there 5 camera setup. If you want the added backup, the Arlo base station has a USB option for local backup storage. This is a nice added bonus but would be even better if there were micro sd card slots integrated into the camera in case you lose power. That is the only drawback with having local backup directly on the hub…. you still need power, versus a battery operated camera.
Like the original Arlo camers, the Arlo Pro also has integrated night vision that automatically switches on at night or in low light areas. No need to setup an extra motion sensor light; the Arlo Pro can see in the dark just fine. On the flip side, you can also power the wireless Arlo Pro cameras with a power cord for even more flexible power options.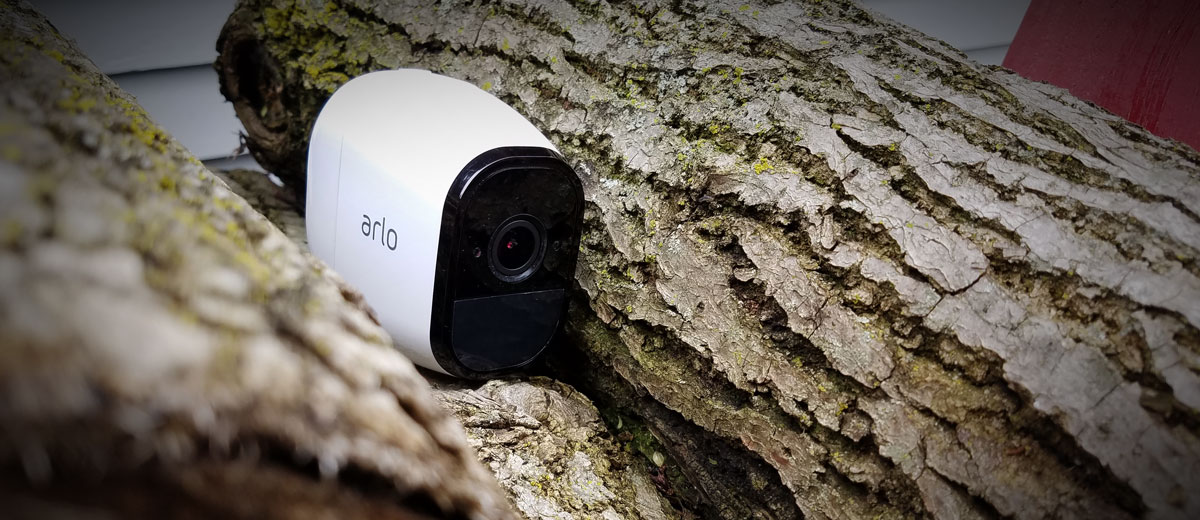 The software/app is intuitive and easy to setup. From the app (iPhone / Android), you have the ability to adjust the camera and microphone sensibility, camera record time, recording schedule, and geo – fence controls. You can even invite friends or family for a temporary login to view your cameras in case you need them to help watch over your place while you're away with no internet or cell service.
Durability & Battery Life: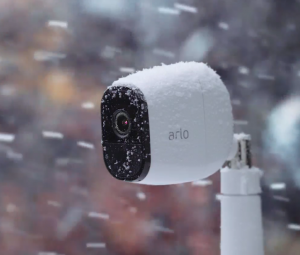 Whether rain, snow, or shine, these cameras work great in just about any weather. The camera lens holds up very well even in extreme conditions, but in times of heavy snow or rain, maybe a lens hood accessory would prove beneficial (wink wink Arlo).
Hands down, best improvement was the rechargeable batteries. No more expensive 123+ batteries to deal with. The new rechargeable batteries work great and hold a charge for a very long time. So far, we are going on month 2 without having to charge. We do have a cat that sets them off from time to time on our indoor cameras, and of course our mailman on our front porch and UPS on our back porch. So there is some activity, but the Arlo Pro battery continues to go and go.
Value: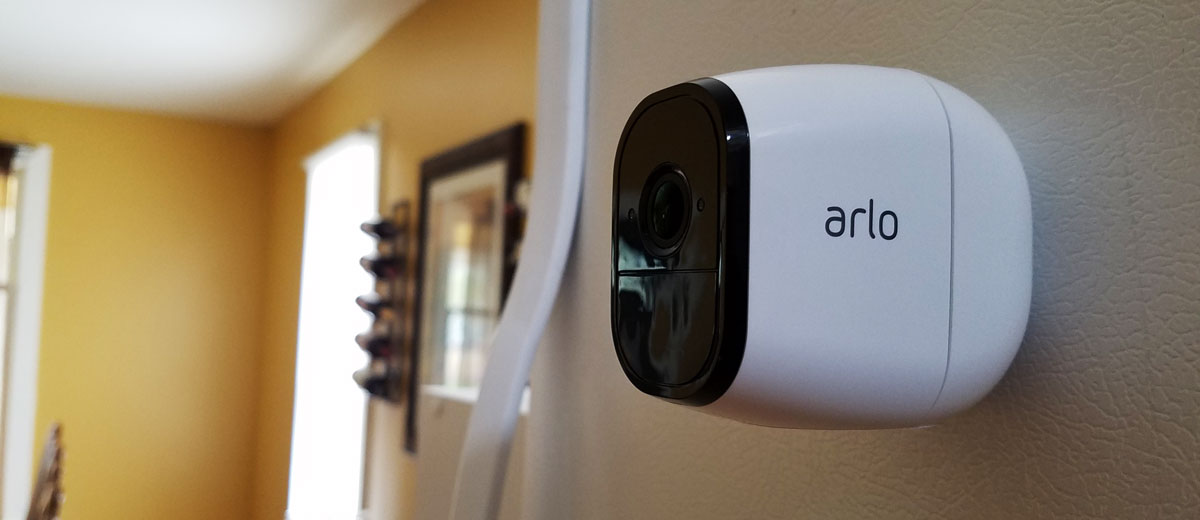 The Arlo Pro line has the features we've been asking for with a price that won't break the bank.  For an easy and secure setup, along with a versatile and durable platform, we think the Arlo Pro system is a great addition to help protect your home and give you peace of mind while you are away.
Buy Now: $419.00 or to learn more, check out: ArloPro.com
Arlo Pro Security System - Tech Review
Arlo has stepped up their game with the Arlo Pro system. It has just about every feature we were looking for while still keeping their easy-breezy setup and free cloud storage.
The Good:
Wireless and Easy Setup
Rechargeable Battery
2 Way Audio
The Not So Good:
A tad pricey (but you get what you pay for)