Go back just 10 years and you would assume that any security camera without wires was only in place to help deter criminals.  Jumping ahead to today's time, we now know that almost anything is possible without wires via bluetooth and WiFi.  This year Netgear entered the market with their new Arlo Wire Free HD Security Camera.  With all the continuous advancements of the internet and WiFi capabilities, it is eliminating the need for at least one of the wires on security camera systems.  Netgear wanted to take it another step further and cut the need for the power cord, making Arlo a 100% wire free system.
Netgear is a company that makes it simple for you to have the smartest home in the neighborhood.  With their list of products that focus on all things connected, the Arlo Security Camera is no surprise to the list.  One of their main goals, aside from the obvious innovated ideas, is to make products that are easy to use.  With life's crazy schedule and no time for extra complications, this is one of the top reasons we were happy to be given the opportunity to try out the new Arlo Wire Free HD Security Camera.  From the easy set up to the HD video, we tested this system for both indoor and outdoor use.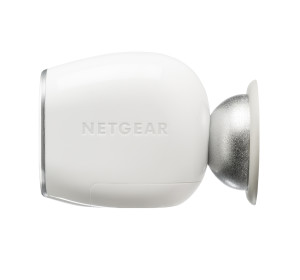 Key Features:
100% Wire Free
HD Video
Weatherproof – Outdoor Ready
Night Vision
Motion Alert
Free App and Cloud Storage
Design:
The system we tested came with two battery powered HD cameras and the main hub.  The cameras are small enough to fit in the palm of your hand so they don't take up much space when mounted.  The main hub however is larger than we expected.  This wasn't a huge deal, but it just adds to the stack of routers etc.  The whole system is colored white with a black front, which doesn't make it very discreet.  Then again, the Arlo camera system is not meant to be used as a hidden camera.  The included magnetic mounts allow for you to quickly attach to any wall with a single nail/screw, then the camera is held on by the magnetized mounts.  The mounts are rounded half circles so it makes it easy to adjust the direction you want the camera to view.
Technology:
Equipped with a motion sensor option, when set to this, the Arlo camera system only records when motion is detected.  It has an adjustable sensitivity level so to not be triggered every time the cat moves or a tree branch blows.  However, we didn't find the highest sensitivity to be that sensitive.  We wanted to see what our cat did while we were out of the house, and the motion detection hardly ever caught her.  When it did, the motion sensor and recording wasn't instant. It would start recording just as she was about to exit the camera view area.  It instantly caught the first movement of ourselves when we entered the room though.  So for capturing larger intruders, they work great.
To run and control the system, you only have to download the free Arlo app for your phone or mobile device.  This is where you can adjust settings, view video recordings and download any files that you want to save.  You can adjust your recording lengths to be anywhere from 10 seconds to 120 seconds.  The system stores the videos on the Netgear cloud service.  Once the included 7 days free cloud space is full, it automatically deletes the oldest video to make room for a new one.  Using the live view option on the app also gives you the option to check in to see what's going on while you are away.  From the live view you can also record at any time or even take a snap shot image.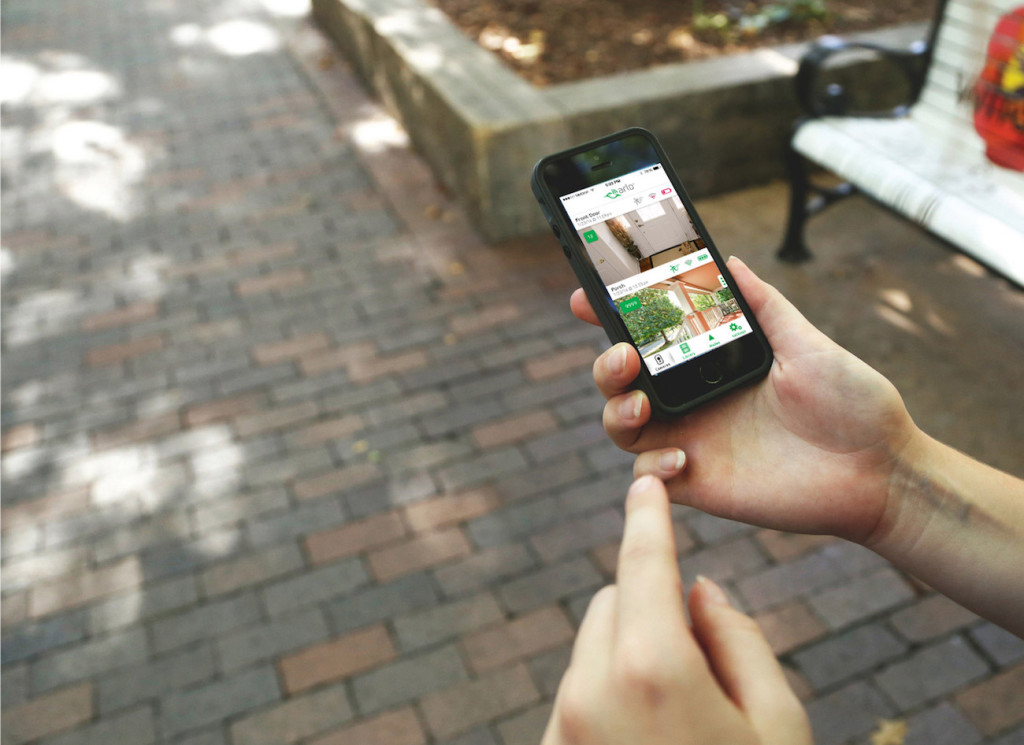 A downfall for the live view option is that using it frequently will eat up quite a bit of battery life, so keep this in mind.  Battery life for these camera's can be anywhere from 4-6 months.  This will vary depending on how often the camera's are triggered to record, the length of recording, or if used in the live view mode.
The lens is a wide angle so it captures a large area.  The night vision is surprisingly clear and it automatically turns on once it gets to a certain darkness in the camera view.  Netgear claims that the camera's will work up to 300 feet away from the main hub.  We unfortunately didn't find this to be true.  The further away the cameras got from the hub, the less reliable they became.  The connection seemed to get choppy and the recordings were also cutting out. The best thing to do is to keep the hub as close to the camera's as you can.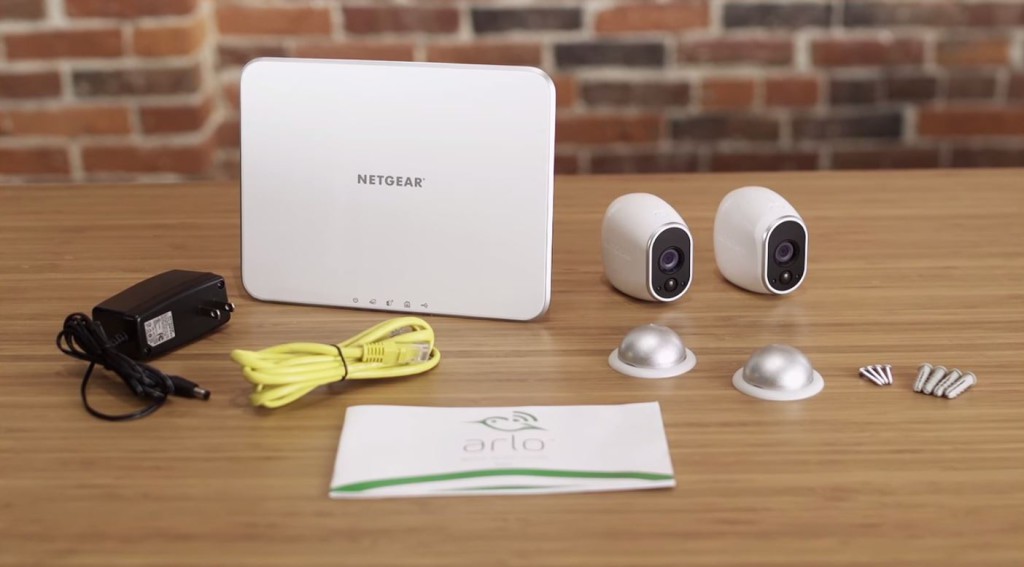 Update: Arlo customer service explains: "sight distance may vary based on the environmental factors like the number of walls between the base station and camera, construction material of those walls and other obstacles."
Durability:
Made to withstand most of mother natures elements, we tested these wireless cameras out during Michigan's early Spring. Which usually means Winter is still lingeing. Temps got down to about 20 degrees, we had some light snow one day and pouring rain another. We didn't notice any issues with the camera's after getting soaked and cold.  The weather proof exterior is very solid and showed no signs of leaks.  The magnetic mounts held the camera on nice and tight during those windy days.  Netgear does have some additional outdoor specific mounts that are sold separately.  They have a screw in feature to hold the camera even more securely.
Value:
Netgear Arlo Security System starts at $199 and goes up to $499. For a wire free system that is as easy to setup and use as this one, this is a great deal. This home security camera system will make a great addition to any home or small office.  Your home may just be the smartest home in the neighborhood with the Arlo system.
Buy Now: $199-$499 or to find out more: Netgear.com
Arlo HD Security Camera System - Tech Review
The Arlo Security System by Netgear is best suited for the home or small office. It works great if you want to keep an eye on your pets or kids while you are away from home. Or in the event you are the victim of a robbery. The motion sensor is a great addition that can send you alerts on your phone whenever motion is detected. Having this system in place delivers a certain piece of mind that traditional wired systems lack.
The Good:
Small slim cameras and very easy setup.
Weatherproof.
Free app.
The Not So Good:
Motion sensor wasn't sensitive enough to trigger small animal movement unless animal is right in front of camera.
Connection doesn't hold up at 300 feet as claimed.
Noticeable recording lag-time when motion sensor was triggered.